2006 August
2nd month of the 3rd quarter of the 17th year of the Bush-Clinton-Shrub economic depression
updated: 2019-03-03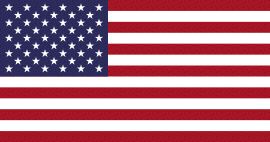 captain William Scott's flag for the Republic of Texas.
2006 August
2nd month of the 3rd quarter of the 7th year of the Clinton-Bush economic depression
| | | |
| --- | --- | --- |
| | "If there is justice below, there is no need for justice from above. However if there is no justice below, then there will be justice from above." --- Chazal | |
2006-08-01 (5766 Menachem-Av 07) - 98 Days Until Congressional Election
2006-08-01
_Dice_
Dice Report: 86,640 job ads

| | |
| --- | --- |
| Total | 86,640 |
| UNIX | 13,866 |
| Windoze | 13,977 |
| Java | NA |
| C/C++ | 15,621 |
| body shop | 34,066 |
| permanent | 58,065 |
2006-08-01 05:22PDT (08:22EDT) (12;22GMT)
Steve Goldstein _MarketWatch_
German unemployment fell to near 2-year low
"The seasonally adjusted jobless rate in Germany shrank to 10.6% from a downwardly-revised 10.8% in June. The number of jobless declined 84K... The unemployment rate in the euro zone also fell, with June's unemployment reaching 7.8% from 7.9% in May. Still, part of the German growth is attributed to consumers acting ahead of a planned 3 percentage point hike in value added taxes for 2007... The figures came in just off 6-year highs. German manufacturing sentiment eased to 58.9 from 59.5, also just off 6-year highs."
2006-08-01 07:51PDT (10:51EDT) (14:51GMT)
Robert Schroeder _MarketWatch_
US construction spending rose 0.3% in June
2006-08-01 08:00PDT (11:00EDT) (15:00GMT)
_Yahoo!_/_PR News Wire_
Wells Fargo plans tech facility in India
"Wells Fargo plans to open a leased facility and hire between 30 and 50 local team members in Hyderabad, and it could employ up to 300 team members by the end of next year."
2006-08-01 09:58PDT (12:58EDT) (16:58GMT)
Greg Robb _MarketWatch_
ISM factory index rose from 53.8 in June to 54.7 in July (with graph)
ISM report
2006-08-01 10:00PDT (13:00EDT) (17:00GMT)
Rex Nutting _MarketWatch_
Personal Consumption Expenditure Price Index, excluding food & energy rose 0.2% for third month, rose 2.4% in last 12 months
BEA press releases
"personal incomes rose 0.6% in June"
2006-08-01 11:28PDT (14:58EDT) (18:58GMT)
Rex Nutting _MarketWatch_
Challenger says lay-off announcements fell in June to lowest since 2000 June
"Announcements of job reductions fell by 45% from 67,176 in June to 37,178 for [July]. The latest month's total is down 64% from the 102,971 job cuts announced last July. It's the lowest since 17,241 in 2000 June... So far this year, companies have announced 473,636 job cuts, down 26% from the first 7 months of 2005. It would be the first year since 2000 with fewer than 1M job reductions... Job cuts in the auto industry fell sharply in July, to just 924, after nearly 70K in the first 6 months of the year... In May, for instance, a total of 1.37M workers were discharged involuntarily, according to the latest data from the Labor Department."
2006-08-01
David Weisberg _CAD wire_
Ford selects ICEM
"For those of you who have lost track of ICEM, the company and software go back to the days when Control Data Corporation was trying to establish a presence in the CAD industry. In the mid-1970s, CDC was an early licensee of Pat Hanratty's AD-2000 [which was later licensed for independent development by Control Data]. One of CDC's customers was Volkswagen and the two companies worked together to develop software that could be used for designing automobile bodies. The software was eventually introduced [c. 1987] as a commercial package called ICEM SURF. Subsequently, the CAD group within CDC was renamed [from CIM (Computer-Integrated Manufacturing) to] ICEM (Integrated Computer-aided Engineering and Manufacturing) Technologies. By the mid-1990s, ICEM SURF was the company's primary software product in the CAD market. CDC had earlier spun off its PDM software into the Metaphase joint venture with SDRC. Then in 1998, PTC acquired ICEM Technologies from CDC for $45M. There was a major competitive procurement going on at Ford at the time and the assumption by many was that PTC had acquired ICEM in an attempt to win that business. PTC was not successful and SDRC, now part of UGS, won the business. PTC was now faced with integrating 3 surface geometry technologies into Pro/ENGINEER -- its own Pro/SURFACE, CDRS which it had acquired from Evans & Sutherland and ICEM SURF. The latter package never seemed to be terribly important to PTC and in 2002 the ICEM Technologies operation was sold to a group of investors who now operate it as ICEM Ltd."
other Control Data spin-offs
Control Data time-line

2006-08-02 (5766 Menachem-Av 08) - 97 Days Until Congressional Election
2006-08-02
Norm Matloff _H-1B/ L-1/ Off-Shoring e-News-Letter_
Barbara Rose's Chicago Tribune article is more nuanced than most
"The article is one of the best on this topic that I've seen this year. My only disappointment is that there is no explicit discussion of the role of age here. The 'rich and poor' divide which the author describes is highly correlated with age. The other missing ingredient here, of course, is the effect of the H-1B work visa. The H-1B cap was reached early in the fiscal year, and employers have had to go without the program (though other programs, such as L-1, sometimes suffice). Every time this happens, job opportunities seem to brighten for at least some U.S. citizens and permanent residents. Yet Congress is currently poised to enact the most expansive H-1B legislation in its history... Frost recently identified a software developer his firm wanted to hire, but before he could get an offer approved the candidate interviewed at a firm that hired him on the spot. In the next go-round Frost made an offer near the top of Lakeview's budgeted salary range within 2 days of when the candidate applied. The key phrase here, 'Lakeview's budgeted salary range', illustrates the real story behind 'labor shortage' claims made by employers. The plain truth is that they don't want to pay market rates. They set a range of rates that they are willing to pay, and then cry 'shortage' if they can't hire anyone at the desired rate... Actually, this distinction between programmers and software engineers is not very meaningful. The title Computer Programmer is archaic, with the more modern title for the same work being Software Engineer. There has been a transition from the old to the new, so the reduction in the old titles and increase in the new doesn't say much. In fact, the total number of programming jobs (including the other software engineering category, software systems engineering), was basically the same in 2005 as in 2001. The wage gains of 11% during that period must be viewed against the 10% inflation during that time. Moreover, as more of the lower jobs are being off-shored, that would imply an increase in average wage even if no worker saw his wages rise, since the jobs remaining on-shore would be of the higher-paying types."
jgo comment:
What caught my eye with the job titles was how ambiguous they are. One cannot distinguish amongst people working at a body shop (like Spherion or Lakeview or Exodus) and a web weaver and a software product developer.
the article
2006-08-02 05:19PDT (08:19EDT) (12:19GMT)
Rex Nutting _MarketWatch_
Mortgage applications fell to 4-year low
2006-08-02
Saikat Chatterjee _Bloomberg_
SAP to invest $1G in India
"SAP AG, the world's largest maker of business-management software, said it will invest $1G and double employees in India, its fastest growing market in the Asia-Pacific region... Walldorf, Germany-based SAP and rivals Oracle Corp. and International Business Machines Corp. are investing in India..."
2006-08-02 06:26PDT (09:26EDT) (13:26GMT)
Rex Nutting _MarketWatch_
ADP report estimates 99K private sector jobs & 15K gov't jobs were created in July
2006-08-02
Crayton Harrison _Dallas Morning News_
EDS rushing lay-off plans as sales forecasts rise
"EDS will cut 3K to 4K jobs in the second half of this year. The company cut 1K jobs in the first half. The cuts are part of the plan announced in 2004 to cut 15K to 20K jobs."
2006-08-02 10:28PDT (13:28EDT) (17:28GMT)
Matt Andrejczak _MarketWatch_
FTC declares that Rambus "unlawfully monopolized" 4 parts of memory chip market
2006-08-02 13:46PDT (16:46EDT) (20:46GMT)
_USCIS_
Current Cap Count for Non-Immigrant Worker Visas
"The H-1B Visa Reform Act of 2004, which took effect on 2005 May 5, changed the H-1B filing procedures for FY2005 and for future fiscal years. The Act also makes available 20K new H-1B visas for foreign workers with a Master's or higher level degree from a U.S. academic institution... H-1B Cap 58,200 cap reached 2006-05-26... H-1B Advanced Degree Cap 20K... [Monday it said] 7,258 Beneficiaries Approved... 12,132 [Applications Pending]... Total 19,390... [leaving 12,742 yet to be awarded, and if all pending applications were approved would leave 610 but today it says the limit has been reached. That's a lot of visas to give out in one day!]... Through 2006 May, 301 H-1B1s counted against the FY2006 H-1B1 cap. The combined statutory limit is 6,800 per year. Based on the H-1B1 usage to date, USCIS has reasonably projected that 700 H-1B1 visa numbers will be used in FY2006. The projected number of 6,100 unused H-1B1 visas for FY2006 has been incorporated and applied to the FY2007 H-1B cap... [So, adding up all of the remaining visas for all sub-categories of H-1B visas, 6,800 + 6,100 = 12,900 H-1B visas remain for FY2007. And the total H-1B cap was not exhausted for FY2006, nor does USCIS expect it to be exhausted during the remainder of FY2006, nor has it yet been exhausted for FY2007...jgo]"
2006-08-02
Jennifer Kavanaugh _Milford Daily News_
How Brazilian couple got here is a mystery
"As a Brazilian husband and wife face charges related to a fatal liposuction surgery in a condo basement, questions remain about how the couple got temporary work visas, and what they told the government they would be doing here. Luiz Carlos Ribeiro and Ana Maria Miranda Ribeiro are accused of running an illegal plastic surgery practice out of a Framingham condo, and now face criminal charges related to the liposuction death of Fabiola DePaula, 24, on Sunday. During their arraignments on Monday, prosecutor Lee Hettinger said the couple was here on a 30-day work visa. Representatives from 2 federal agencies involved with the work visa process, the U.S. Citizenship and Immigration Services and the State Department, declined to provide information on the Ribeiros' visa history, saying records about specific individuals are confidential."
2006-08-02
Eleanor Chute _Pittsburgh Post-Gazette_
Pitt's forum promoting off-shore out-sourcing angers state senator Sean Logan
Pittsburgh Tribune-Review
"The Monroeville Democrat yesterday afternoon asked for a joint hearing of the Senate Democratic Policy Committee and the Senate Democratic Appropriations Committee to get answers from the university. 'I'm upset that Pitt, who just received millions of dollars in state funding for the next fiscal year, would even consider participating in a venture that would move high-end job opportunities over-seas.', said Mr. Logan. 'That's a slap in the face to every worker and [tax-victim] in the state.' He said the state recently adopted an economic stimulus package designed to keep and grow jobs in the state... In the news release issued by Mr. Logan, John Twigg, vice chairman of the Pittsburgh section of the Institute for Electrical and Electronics Engineers, said, 'Sending high-end work over-seas will accelerate damage to the U.S. innovation system without a doubt. It will create more future competitors, dilute the talent pool here as better opportunities become available elsewhere and erode our ability to attract the best and the brightest foreign students here.'"
2006-08-02
Jeff Sessions _Washington Times-
Reform the Immigration Debate
"the Pence-Hutchison immigration-reform proposal...fails to provide a real solution for a number of important reasons. Namely, the proposal: 1) will allow for a virtually unlimited number of immigrants to come to the United States; 2) favors low-skilled workers; 3) provides more preferences to the 8 NAFTA and CAFTA countries over the rest of the world; and 4) gives no preference for English-language or employment skills that help make immigrants successful in our dynamic economy. This plan swallows hook, line and sinker the idea that as long as there is a foreign worker wanting to come to America, and an American company that wants to hire the individual, the foreign worker should be admitted, allowed to work and put on a path to citizenship. This concept violates the principle followed by every other nation in the world, that immigration policy should be based on the needs of the nation, not the desires of those that want low-cost labor... A temporary worker program can play an important role in our immigration reform policy, but the Pence-Hutchison proposal, like the flawed Senate bill, does not create a real 'temporary worker program. To be truly 'temporary', the workers' stay must be limited, for instance, to 10 months each year, and they cannot be allowed to bring dependents. This is common sense -- we cannot expect that workers invited to move their entire families to America and live here for years will want to go home. Who will uproot these long-settled families if they become temporarily unemployed? The answer is that no one will... Few dispute that in recent years lower-wage earners have seen their wages decline. Professor George Borjas of Harvard, the leading expert in the field, reports that immigration has already reduced the incomes of low-skilled workers by as much as 8%, or $1,200 per year. For a family making around $25K a year, a decrease such as this can be the difference in making it or not... Finally, in establishing a good immigration policy for the United States through comprehensive reform, it is critical to decide the number of immigrants we can accept and the skills we want them to possess. Clearly, these decisions should be based on the national interest, not special interests. Canada, the United Kingdom, Australia and New Zealand, developed nations all, have objective employment-based immigration policies, usually centered on a merit-based points system used to evaluate which potential immigrants will contribute the most to their society and take full advantage of citizenship opportunities."
2006-08-02
_Columbus Ledger-Enquirer_
Session won amendment to spend $1.83G to fence a mere 370 miles plus 461 miles of vehicle barriers along the nearly 2000-mile long U.S. border with Mexico.
Houston Chronicle
Washington Times
2006-08-02
_M$N_
US may delay or drop passport requirements
"Unless congress changes its mind before the end of the year, it'll be a little more difficult to cross the U.S. border in 2007. The Western Hemisphere Travel Initiative, which was signed into law in 2004, requires that all travelers entering the U.S. from Canada, Mexico, the Caribbean or Central and South America be in possession of a passport or other secure national identification document. The policy is scheduled to apply to air and sea passengers on 2006 Dec. 31, and to all travelers, including those crossing by land, on 2007 Dec. 31. We think it's unlikely that the initiative will go into effect as currently written, however. Officials in both the U.S. and Canada have raised concerns about the law's effect on tourism, and the two countries are reportedly working on a new international identification card that would be less expensive than a passport."

2006-08-03 (5766 Menachem-Av 09) - 96 Days Until Congressional Election
2006-08-03 05:30PDT (08:30EST) (13:30GMT)
Subri Raman & Tony Sznoluch _DoL ETA_
un-employment insurance weekly claims report
"The advance number of actual initial claims under state programs, unadjusted, totaled 261,692 in the week ending July 29, a decrease of 29,153 from the previous week. There were 261,906 initial claims in the comparable week in 2005. The advance unadjusted insured unemployment rate was 1.9% during the week ending July 22, unchanged from the prior week. The advance unadjusted number for persons claiming UI benefits in state programs totaled 2,405,724, a decrease of 97,600 from the preceding week. A year earlier, the rate was 2.0% and the volume was 2,508,852."
2006-08-03 09:02PDT (12:02EDT) (16:02GMT)
Greg Robb _MarketWatch_
ISM service-sector activity cooled in July
"The ISM non-manufacturing index fell from 57.0 in June to 54.8% last month, the private group said... One positive note in the ISM non-manufacturing report was the employment index, which rose to 54.5% from 52.0%."
ISM services report
2006-08-03
_Indian Daily News & Analysis_
Indian lobby in USA has its heyday
"They have pressed for more H-1B visas and sustained a massive lobbying effort to keep the Indian nuclear deal on track and on a blue streak..."
2006-08-03
_National Center for Policy Analysis_
Making Immigration Work for Our Economy
"Australia, for instance, gives preferences to workers grouped into 4 skilled categories: managers, professionals, associates of professionals and skilled laborers. Using a straightforward 'points calculator' to determine who gets in, Australia favors immigrants between the ages of 18 and 45 who speak English, have a post-high school degree or training in a trade, and have at least 6 months' work experience as everything from laboratory technicians to architects and surveyors to information-technology workers. Such an immigration policy goes far beyond America's employment-based immigration categories, like the H1-B visas, which account for about 10% of our legal immigration and essentially serve the needs of a few Silicon Valley industries. Immigration reform must also tackle our family-preference visa program, which today accounts for two-thirds of all legal immigration and has helped create a 40-year waiting list, says Malanga. Law-makers should narrow the family-preference visa program down to spouses and minor children of U.S. citizens and should exclude adult siblings and parents..."
2006-08-03
Jamie Glazov _Front Page Mag_
interview of Tom Tancredo
2006-08-03

| | |
| --- | --- |
| DJIA | 11,242.59 |
| S&P 500 | 1,280.27 |
| NASDAQ | 2,092.34 |
| 10-year US T-Bond | 4.95% |
| crude oil | 75.46 |
| gold | 650.50 |
| silver | 12.09 |
| platinum | 1,246.50 |
| palladium | 324.65 |
| copper | 0.2181 |
| natgas | $7.29/MBTU |
I usually get this info from MarketWatch, which gets them from BigCharts.
2006-08-04 (5766 Menachem-Av 10) - 95 Days Until Congressional Election
2006-08-04 07:20PDT (10:20EDT) (14:20GMT)
Greg Robb _MarketWatch_
Seasonally adjusted US non-farm pay-rolls rose 113K in July: 150K to 250K are needed each month to absorb population increase, so unemployment rates rose to 4.8%
alternate link
2006-08-04
Sara Kehaulani Goo _Washington Post_
AOL plans to cut 5K world-wide, including several hundred of the 4,700 employees in Virginia
2006-08-04

| | |
| --- | --- |
| DJIA | 11,240.35 |
| S&P 500 | 1m279.36 |
| NASDAQ | 2,085.05 |
| 10-year US T-Bond | 4.90% |
| crude oil | 74.76 |
| gold | 634.80 |
| silver | 12.485 |
| platinum | 1,256 |
| palladium | 327.50 |
| copper | 0.2270 |
| natgas | $7.246/MBTU |
I usually get this info from MarketWatch, which gets them from BigCharts.
2006-08-05 (5766 Menachem-Av 11) - 94 Days Until Congressional Election
2006-08-05
Rosemary LaBonte & Dave LaBonte
"My wife, Rosemary, wrote a wonderful letter to the editor of the OC Register which, of course, was not printed. So, I decided to 'print' it myself by sending it out on the Internet. Pass it along if you feel so inclined. Dave LaBonte Written in response to a series of letters to the editor in the Orange County Register:
Dear Editor: So many letter writers have based their arguments on how this land is made up of immigrants. Ernie Lujan for one, suggests 'we should tear down the Statute of Liberty because the people now in question aren't being treated the same as those who passed through Ellis Island and other ports of entry'.
Maybe we should turn to our history books and point out to people like Mr. Lujan why today's American is not willing to accept this new kind of immigrant any longer.
Back in 1900 when there was a rush from all areas of Europe to come to the United States, people had to get off a ship and stand in a long line in New York and be documented. Some would even get down on their hands and knees and kiss the ground. They made a pledge to uphold the laws and support their new country in good and bad times. They made learning English a primary rule in their new American households and some even changed their names to blend in with their new home. They had waved good bye to their birth place to give their children a new life and did everything in their power to help their children assimilate into one culture. Nothing was handed to them. No free lunches, no welfare, no labor laws to protect them. All they had were the skills and craftsmanship they had brought with them to trade for a future of prosperity. Most of their children came of age when World War II broke out.
My father fought alongside men whose parents had come straight over from Germany, Italy, France and Japan. None of these 1st generation Americans ever gave any thought about what country their parents had come from. They were Americans fighting Hilter, Mussolini and the Emperor of Japan. They were defending the United States of America as one people. When we liberated France, no one in those villages were looking for the French-American or the German American or the Irish American. The people of France saw only Americans. And we carried one flag that represented one country. Not one of those immigrant sons would have thought about picking up another country's flag and waving it to represent who they were. It would have been a disgrace to their parents who had sacrificed so much to be here. These immigrants truly knew what it meant to be an American. They stirred the melting pot into one red, white and blue bowl.
And here we are in 2006 with a new kind of immigrant who wants the same rights and privileges. Only they want to achieve it by playing with a different set of rules, one that includes the entitlement card and a guarantee of being faithful to their mother country. I'm sorry, that's not what being an American is all about. I believe that the immigrants who landed on Ellis Island in the early 1900s deserve better than that for all the toil, hard work and sacrifice in raising future generations to create a land that has become a beacon for those legally searching for a better life. I think they would be appalled that they are being used as an example by those waving foreign country flags. And for that suggestion about taking down the Statute of Liberty, it happens to mean a lot to the citizens who are voting on the immigration bill. I wouldn't start talking about dismantling the United States just yet."
2006-08-05
Barbara Ferry _Free New Mexican_
Minutemen blast Senate over border fence
"The Minutemen Civil Defense Corps, which sends volunteers to the border to prevent undocumented immigrants from entering the country, said the Senate is flip-flopping on the fence issue. 'The Senate voted against the fence, then voted for the fence, and then voted against funding the fence, and now for funding the fence. Politics as usual.', Minutemen president Chris Simcox said in a news release."

2006-08-06 (5766 Menachem-Av 12) - 93 Days Until Congressional Election
2006-08-06
Stan Beer _IT Wire_
RFID-equipped passports can be hacked
abc
"German researcher, Lukas Grunwald, demonstrated that he could access data from the RFID chip embedded in his own passport and copy it to another RFID chip embedded in a [so-called] smartcard. One of the most frightening aspects of the demonstration is that Grunwald was able to develop the system to accomplish this task using standard hardware, his own software, with minimal funds and in a few short weeks. Even more frightening, Grunwald was able to demonstrate at the concurrent Defcon conference that the same system could also be used to copy building access cards. Aside from the forgery aspects, which could potentially enable criminals to steal identities and unlawfully gain access to places where they should not be, security experts have raised an even more potentially serious threat posed by e-passports with embedded RFID tags -- terrorism. RFID tags can be read wirelessly from a distance."

2006-08-07 (5766 Menachem-Av 13) - 92 Days Until Congressional Election
2006-08-07
Jerry Landay _Scripps_
What happens when the dream is killed?
"It slowly dawns on Americans that their lives are changing. For more and more of us, 'the American Dream', which we assumed as our birth-right -- founded on infinite plenty, a bottomless cup of creature comforts, and fair rewards for hard work -- is fading. The material components of the Dream were steady jobs, inexpensive mortgages and other credit, cheap gasoline, secure pensions, and flag-waving confidence in imperial America -- an invulnerable power, which could do no wrong. But the deadly albatross of Iraq, gasoline at over $3 a gallon, weak growth in jobs and pay, by companies that won't share productivity gains with workers and do export their work to Asia, have produced the sharpest drop in consumer confidence since the recession of the early 1980s."
2006-08-07 12:16PDT (15:16EDT) (19:16GMT)
Robert Schroeder _MarketWatch_
USA consumer credit rose an annualized 5.7% in June
2006-08-07 14:10PDT (17:10EDT) (21:10GMT)
Rex Crum _MarketWatch_
Sadly, Apple has completed shift to kludgey Intel chips: Mac Pro unveiled
"The Mac Pro, with a price tag of $2,499, is the last of Apple's line of Mac computers to make the switch to Intel chips; it will run on 2 of Intel's new Core 2 Duo processors. Apple also took the wraps off its new XServe server computer, which also runs on 2 Intel processors. It will cost $2,999 when it ships in October."
2006-08-07

| | |
| --- | --- |
| DJIA | 11,219.38 |
| S&P 500 | 1,275.77 |
| NASDAQ | 2,072.50 |
| 10-year US T-Bond | 4.92% |
| crude oil | 76.98 |
| gold | 659.50 |
| silver | 12.265 |
| platinum | 1,266.90 |
| palladium | 327.55 |
| copper | 0.22566 |
| natgas | $7.246/MBTU |
I usually get this info from MarketWatch, which gets them from BigCharts.
2006-08-08 (5766 Menachem-Av 14) - 91 Days Until Congressional Election
2006-08-08 05:30PDT (08:30EDT) (12:30GMT)
Greg Robb _MarketWatch_
US productivity up 1.1% in 2006 Q2
longer story
2006-08-08 11:56PDT (14:56EDT) (18:56GMT)
Greg Robb _MarketWatch_
Fed finally takes a breather after 17 straight months of quarter-percent rate hikes: Rate remains 5.25%
FOMC statement
2006-08-08
Juan Mann _V Dare_
Treason Lobby's Latest Vendetta -- Not Enough Asylum Granted by Immigration Judges
CNN
2006-08-08
Deon Hampton _Coloradoan_
Nurse education pipe-line allegedly backed up from low pay for instructors and few apprenticeship slots
"Nearly 150K nursing applications for associate or bachelor degrees across the country were denied last year -- up 18% -- because of waiting lists, according to the National League for Nursing, which collects information on nursing education programs... In order to become a nurse, students must get practical experience in different medical areas such as surgery, pediatrics, obstetrics and psychiatry at nearby hospitals or clinics. But officials say there are only so many clinics and facilities where students can go to learn... Nationwide, there were 1,390 budgeted full-time faculty positions that went unfilled, up 32% since 2002, according to the National League for Nursing. To be a nursing professor requires an advanced degree, but students are finding less schooling and more experience translates into a better pay-check. Experienced nurses can make up to $100K per year in hospitals compared to $60K for teaching nursing classes, according to The Associated Press... On a national level the mean earnings for registered nurses was $56,880, while nurse instructors made $56,840... The hospital also offers an accelerated program for 18 students at both FRCC and at North Colorado Medical Center. The program takes 18 months to complete, for students who already passed prerequisite courses. In addition, the program pays half of the student's tuition. However, upon gradating the students are obligated to sign two-year contracts to work at PVH or NCMC."

2006-08-09 (5766 Menachem-Av 15) - 90 Days Until Congressional Election
2006-08-09 09:01PDT (12:01EDT) (16:01GMT)
Greg Robb _MarketWatch_
Mortgage applications rose 4.9% in the week ending August 4
2006-08-09 09:10EDT (12:10PDT) (16:10GMT)
Rajesh Mahapatra _Florida Sun-Sentinel_
Kerala, India bans sale and production of Coca-Cola and Pepsi
"Four Indian states have already banned the sale of Coke, Pepsi and other soft drinks at schools, colleges and government offices after a research group in New Delhi last week claimed they contained high levels of pesticide residue. But the state of Kerala was the first to impose a total ban on production and sales. The moves will likely hurt local sales of Coca Cola and PepsiCo, which account for nearly 80% of India's $2G-plus soft drinks market... The center said it carried out tests on 57 samples taken from 11 soft drink brands made by Coca-Cola India and PepsiCo India and found a 'cocktail of 3 to 5 different pesticides', all apparently present in [local] water used to make the drinks... India's Supreme Court has since asked the 2 companies to disclose the contents of their soft drinks. Four Indian states -- Rajasthan, Gujarat, Madhya Pradesh and Chattisgarh -- have already imposed a ban on sale of Coke and Pepsi at colleges, schools and government offices."
2006-08-09 08:22PDT (11:22EDT) (15:22GMT)
_10 News_
Nokia has stopped making CDMA cellular phones, will lay off 550 in San Diego
"Nokia will halve its San Diego work force of 1,100 employees as a result of its decision to stop making phones that use Qualcomm's patented technology, it was reported Wednesday. The Finland-based company has long complained that Qualcomm charges too much for its patents on the technology known as CDMA, or code division multiple access, The San Diego Union-Tribune reported. Nokia increased its San Diego presence in 1999, opening its 185K-square-foot facility in Scripps Ranch and doubling its work force in hopes of becoming a dominant player in the CDMA phone market."
2006-08-09
_Baltimore Sun_
Lawyer sentenced for immigration fraud: 18 months, frofeiture of $200K & law license revoked
2006-08-09
Paul McDougall _Information Week_
Computer Sciences Corp (CSC) to cut 1,800 USA jobs, add 2K off-shore
"CSC's shift of high-paying U.S. tech jobs to low-wage offshore centers will likely draw ire from labor advocates, especially given the fact that the company holds billions of dollars in federal government tech services contracts funded by American [tax-victims]... In Wednesday's filing, CSC said it would cut 1,300 North American jobs by 2007 and an additionaly 500 by 2008. 'Partially off-setting these reductions will be head-count increases in certain lower-cost regions.', CSC Said. It plans to add 2K such positions by 2008... CSC also said it plans to cut a total of 2,650 jobs in Europe. The vast majority of CSC's North American operations are in the United States of America... Its total world-wide work-force currently stands at about 80K employees... CSC said it will also likely close some facilities."
2006-08-09
Joseph E. Fallon _V Dare_
So Much for Promises: Quotes Re 1965 Immigration Act
2006-08-09
Edwin S. Rubenstein _V Dare_
Is Citizenship a Path Out of Poverty Or a Trap?
"But does citizenship really insure economic success? If poverty rates are any indication, the answer appears to be a resounding 'Si!'. In 2004 (the latest available data) the share of individuals living in poverty was as follows: [Census Bureau, 'Income, Poverty, and Health Insurance Coverage in the United States: 2004' 2005 August (PDF)] All persons: 12.7%; Native-born: 12.1%; All foreign-born: 17.1%; Naturalized citizens: 9.8%... Naturalized citizens are older, have been in the country longer, and may have honed their English language skills and marketability. They represent the 'best and the brightest' of immigrant groups. But rarely mentioned is the role that welfare plays in making it look like this select group has climbed out of poverty. Poverty rates are calculated based on cash income, whether from wages or government benefits. It follows that cash programs like TANF [Temporary (sic) Assistance for Needy Families] Supplemental Security Income (SSI), and unemployment insurance, reduce the official poverty rate of recipients. In one of the familiar paradoxes of current immigration policy, immigrants generally, and naturalized immigrants in particular, use a lot of government benefits, i.e. are being paid by the American [tax-victim] to be here. An analysis of Census Bureau survey data that 24.9% of families headed by illegal Mexican immigrants and 33.9% of households headed by naturalized Mexican immigrants and receive at least one major welfare program. By contrast, only 14.9% of native households receive any welfare... But wages of most European immigrants approached (or even exceeded) the levels of native-born Americans after 10 or 15 years. The Mexican experience is much different. A Rand study published in the 1990s showed that Mexicans arriving in the late 1970s received wages half the level of natives; by 1990 their wages were still about half. ['Immigration and Poverty' by Robert J. Samuelson Newsweek 1996 July 15.]"
2006-08-09 (5766 Menachem-Av 15)
Thomas Sowell _Jewish World Review_
Studies prove... (part 1 of 3)
"Whenever I hear the phrase 'studies prove' this or that, it makes me think back to the beginning of my career as an economist at the Labor Department in Washington. Secretary of Labor Arthur Goldberg was scheduled to appear before Congress to argue in favor of some policy that the Labor Department wanted enacted into law. Down at the bottom of the chain of command, I was given four sets of census data that had not yet been published and was told to analyze these data for a report to go to the Secretary of Labor. Two of these sets of data seemed to support the Labor Department's position but the other two went counter to it. When I wrote up a paper explaining why this was so and concluded that the statistics overall were inconclusive, there was much dismay among those in the hierarchy between me and the Secretary. They were also puzzled as to why anyone would write up such a paper, knowing what the Department's position was on the issues. They took my paper, edited and rewrote it before passing it up the chain of command... On either side of the Atlantic, it is a terminal case of naivete to put statistical studies under the control of the same government agencies whose policies are being studied."

2006-08-10 (5766 Menachem-Av 16) - 89 Days Until Congressional Election
2006-08-10 05:30PDT (08:30EST) (13:30GMT)
Subri Raman & Tony Sznoluch _DoL ETA_
un-employment insurance weekly claims report
"The advance number of actual initial claims under state programs, unadjusted, totaled 273,071 in the week ending Aug. 5, an increase of 13,471 from the previous week. There were 269,746 initial claims in the comparable week in 2005. The advance unadjusted insured unemployment rate was 1.8% during the week ending July 29, unchanged from the prior week. The advance unadjusted number for persons claiming UI benefits in state programs totaled 2,373,554, an increase of 14,745 from the preceding week. A year earlier, the rate was 1.9% and the volume was 2,467,095."
2006-08-10 07:29PDT (10:29EDT) (14:29GMT)
Greg Robb _MarketWatch_
US trade deficit narrowed from a revised $65G in May to in $64.8G June
BEA data
2006-08-10 07:32PDT (10:32EDT) (14:32GMT)
Lou Dobbs _CNN_
GWBush is spitting in the wind at the border: Measures patently ineffective
"When you said this weekend your administration met a key objective to better secure our nation's borders, well, that was just brag, not fact. Whoever suggested you say such a thing is dumber than a box of hammers. And as they also say in Texas, you oughta cut 'em loose. When you talk about the National Guard delivering results at our border and brag about our Border Patrol agents seizing 17K pounds of illicit drugs and 2,500 illegal aliens along our southern border since June 15, well doggone it, it's just about obvious those fancy advisers of yours forgot to tell you that's actually well below last fiscal year's pace, when the Border Patrol caught more than 1M illegal aliens and seized more than 1.3M pounds of illicit drugs. Did I mention you oughta cut those fancy advisers loose? Mr. President, I don't know if anybody told you, but only 250 more Border Patrol agents have been freed up by all those National Guardsmen. If you're curious, that works out to just about 1 agent for every 10 miles of border with Mexico... And that fella running the so-called Homeland Security Department [DHS]... he talks about ending the Border Patrol's catch-and-release program for illegal aliens and then catches and releases them, and then talks about someday achieving 'operational control' of the border instead of talkin' about securing it. That makes a lot of people think he's about as yellow as mustard without the bite..."
2006-08-10
Angelo M. Codevilla _National Review_
Why do katyushas have free rides?: The stifling of a promising defense
"As thousands of artillery rockets fall on Israel, all too few people know that an excellent device for intercepting them has been available for about 7 years, but that Israeli and American officials, who should have known better, decided not to deploy it... By 1998, the prototype THEL (Theater High Energy Laser) was blowing up Katyushas in flight at White Sands Proving Grounds, New Mexico, by exploding their warheads with heat. By the following year it was ready to go to Israel. How that weapon was developed and why it was not deployed is pregnant with lessons as relevant to America as to any other part of the world. THEL was put together with elements that had been developed in the 1980s as parts of the U.S. Space Laser program. Making them into a ground-based weapon actually involved more technical complications than did the space version. For example, the space version of the device's pointing and tracking system needed to move only a few degrees, because space targets would have been far away. But to track nearby Katyushas, its detectors and software had to move much more, and fast too. The space version relied on the vacuum of space to produce the negative pressures essential to turning chemical combustion into light. But the ground version had to produce vacuum exhausts for each shot. Nevertheless, within about 2 years, the THEL was... where it is today, in New Mexico. [Aviation Week had reported successful tests of a ground-based system against smaller rockets as early as 1983.]... First, Israeli and American officials decided not to deploy a workable defense against an obvious, deadly threat because, following the flawed McNamara logic of almost a half century ago, that defense was not 'cost effective'. True -- it would cost more to defend against Katyushas than to buy and shoot them. But consider the cost of not defending against them: the enemy was able to make a big chunk of the country uninhabitable. This retail wisdom and wholesale stupidity continues to convince U.S. military officials to divert resources from defending the U.S. population against missiles."
2006-08-10 11:10PDT (14:10EDT) (18:10GMT)
Greg Robb _MarketWatch_
Federal government budget deficit fell to $33.2G in July
"Receipts in July rose 12.4% to $159.8G. Outlays fell 1.3% to $193.0G. Interest payments are up 14.6% year-to-date. For the first 10 months of the fiscal year, the deficit narrowed to $239.7G compared with $302.8G this time last year."
2006-08-10
John Milgrim _NY Press Republican_
SUNY considering opening a branch in Red China
"Plans include opening as soon as 2008 with 500 students and growing to over 5K within 5 years, said Kermit Hall, president of SUNY's University at Albany... Ryan said the project has to be done without cost to New York state residents. Chinese national students, which would likely make up the majority of the student population, would pay 'out-of-state' tuition, which is currently $10,610. SUNY tuition for New York state residents is $4,350. SUNY is subsidized by the state."
2006-08-10 15:00PDT (18:00EDT) (22:00GMT)
Lou Dobbs & Bill Tucker _CNN_
Outrage Grows Over Charging of Border Patrol Agents for Shooting of Invaders
"Attorney John Miano had a simple request. He wanted to know how many H-1B visas were issued in the years 2004, 2005. The government would not tell him. So...
John Miano, co-founder of the Programmers Guild: I filed Freedom of Information Act request to get copies -- electronic copies of the records and applications for H-1B guest worker visas.
H-1B visas are temporary guest worker visas which allow foreign workers with specialized skills to work in the United States. Miano's reasons for wanting to know the information are basic.
John Miano: We do not know how many of H-1B visas are being issued each year. The second big question we would know is, who is getting these visas?
So, what was the government's response to his request? 'We have completed our search for records responsive to your request but did not locate any.' IOW, they lost the records. The response came from the person in charge of handling Freedom of Information Act requests. We asked the USCIS for a clarification, and a spokesman told us, 'The response was a mistake and the letter was sent in error.' The mistake [allegedly] came to their attention after Lou Dobbs Tonight asked them about it. The agency tells us that the information Miano was looking for could be available, but he would have to buy it for a fee of roughly $4,500 to $5K. The former director of the Office of Internal Affairs at USCIS finds it outrageous that the information isn't immediately available and points out that Congress has been asking for this information for 6 months.
Michael Maxwell, former director of internal affairs at USCIS: If they are at all honest with the American public, we will see that there is a real problem with fraud in the H-1B system, and it is being gamed by both terrorists and foreign agents.
The national security implications are obvious. The USCIS is supposed to publish an annual report on the program, but no such report has been filed since [2003]. And the Senate's so-called immigration reform would nearly double the size of the H-1B program, and, Lou, it would add additional guest worker programs for USCIS to manage. It is stunning that the Citizenship and Immigration Service, the very agency that would be responsible if the Senate and the president have their way with this amnesty bill and so-called guest worker bill, they can't even administer a pathetically-run program like this. It's crazy. Why do they not know how many people are in this country? Well, it's been told to me by sources they do know. They just don't want to let anybody know because... Well, we've got a couple of answers to go with here. Either they don't know, they won't give it to you, and if they do have it, which they now say they might have, it's going to cost you five grand to find out...
As Border Patrol agents Ignacio Ramos and Jose Compean await sentencing for the way they tried to apprehended a Mexican drug smuggler, it's becoming clear Border Patrol agents are being prevented from doing their jobs by questionable policies that could subject agents to criminal prosecution and allow illegal alien and drug smugglers to go free... agents Ramos and Compean were convicted for pursuing and shooting an illegal alien drug smuggler. They face 20 years to life to prison."
2006-08-10 (5766 Menachem-Av 16)
Thomas Sowell _Jewish World Review_
Studies prove... (part 2 of 3)
"A foot-note in a text-book on labor economics cited 6 studies to back up a conclusion it reached. But, after I went to the library and looked at those 6 studies, it turned out that they each cited some other study -- the same other study in all 6 cases. Now that the 6 studies had shrunk to one, I got that one study -- and found that it was a study of a very different situation from the one discussed in the labor economics text-book... [In another case] the scientists had not written the report and in fact had not even seen it before it was published, even though they had some affiliation with the National Academy of Sciences. At least one of those scientists, meteorologist Richard S. Lindzen of M.I.T., publicly opposed the conclusion and has continued to do so. But that fact was largely lost in the midst of the media hoopla... '...Now, Tom, if I were preaching your funeral, what would I say good ab. out you at that point?' He thought and thought — for an embarrassingly long time. Finally, he said gravely: 'In his research, he always used original sources.'"

2006-08-11 (5766 Menachem-Av 17) - 88 Days Until Congressional Election
2006-08-11
Madhumita Mookerji _DNA India_
Indian PM proposes government extortion holiday to promote creation of animation, gaming and visual effects businesses
"Ficci has proposed a tax holiday for houses producing animation, gaming and visual special effects (VFX), for a period of 10 years, so that the cost of creating intellectual property comes down to make the industry viable. Currently, animation as an industry is covered under Software Technology Parks of India (STPI). But STPI predominantly holds good for BPOs where outsourcing is the main business model and studios getting benefits under STPI need to make an export commitment of 85%."
2006-08-11 06:17PDT (09:17EDT) (13:17GMT)
Rex Nutting _MarketWatch_
Retail sales were up 1.4% in July, greatest increase in 6 months
"Excluding autos, retail sales increased 1%. Gasoline sales jumped 2.5% on higher prices. Excluding gasoline, retail sales rose 1.3%. The figures are not adjusted for inflation. Excluding both autos and gas, sales were up 0.7%, also the best since January."
2006-08-11
_Federal Register_ vol 71 #155 pp 46177-46180
Coverage Under the Age Discrimination in Employment Act
2006-08-011 07:37PDT (10:37EDT) (14:37GMT)
Greg Robb _MarketWatch_
Import prices up 0.9% in July, down 0.1% excluding petroleum
"In the past 12 months, prices for all imports are up 7.0%... eanwhile, prices for exports from the U.S. rose 0.4% in July. Non-agricultural imports rose 0.2% in July after rising 0.5% in June. Export prices were up 4.4 % in the past year. Prices of imports from China fell 0.2% in July, for the fifth straight monthly decline. Prices of imports from Japan fell 0.2%, while those from Mexico gained 1.7%."
BLS data
2006-08-11
_Arizona Daily Star_
H-1B visas allow execs to hire cheap foreign talent while turning up their noses at capable Americans
2006-08-11
Norman S. Matloff _California Labor & Employment Law_
The Adverse Impact of Work Visa Programs on Older US Engineers and Programmers
"In the dot-com boom in the late 1990s, while the industry was pressuring Congress to import foreign workers to remedy a claimed tech labor shortage, it became increasingly clear that many older programmers and engineers were being ignored. Even workers as young as 35 found it difficult to obtain work in a putative seller's market. My own study found that the attrition rates are striking. Five years after finishing college, about 57% of computer science graduates were working as programmers; at 15 years the figure dropped to 34 percent, and at 20 years -- when most were still only age 42 or so -- it was down to 19%. By contrast, 6 years after graduation, 61% of civil engineering graduates were working in the field, and 20 years after graduation the rate was still 52%... The NRC compared those under and over 40 years old, finding that: 12.3% of the older workers had been laid off, compared to only 10.6% of the younger ones; The mean number of weeks to re-employment was 13.5 for the older workers, compared to only 11.1 for the younger ones; Upon re-employment, the older workers experienced an average pay cut of 13.7%, while the younger workers enjoyed a pay raise of 6.6%... BCIS data show that the computer-related H-1Bs in general have a median age of 27.4. This is the point which is largely missed about H-1B, even by critics of the program: the most significant factor underlying the industry's perennial pressuring of Congress to increase the H-1B cap is actually a desire to hire young workers. Type I savings are already of importance, with estimated magnitude ranging from 15%-20% to 33%, but the Type II savings -- i.e., the age-related savings -- are even greater, in the 30%-50% range we saw earlier... an analysis by the Federal Reserve Bank of Boston found that 'Foreign workers accounted for half of all the new jobs created in system analysis, programming, and other computer-related occupations.'"
2006-08-11
Jim Webb _Roanoke Times_
Congress should eliminate out-sourcing tax credit
"America is in the midst of one of the most serious economic transitions since the industrial age. The dual forces of technology and globalization are shrinking the globe and taking their toll on middle- and working-class Americans. America is increasingly divided into three parts, those at the top have never had it better, while the middle class is squeezed by the rising cost of health care, energy and college tuition. Those at the bottom risk becoming part of a permanent under-class, stuck forever in the cycle of poverty... Since 2000, more than 450K jobs have been sent over-seas. Because of a perverse part of our tax code, moving manufacturing plants over-seas is actually a profitable exercise for companies that wish to avoid paying corporate taxes... A recent study estimates that 3M jobs will be lost to outsourcing by 2015. These lost jobs mean a loss of $176G in wages for American workers. And while workers suffer, corporations celebrate. As a percentage of GDP [pffft], corporate profits are at a record high and growing, while wages are at a record low and falling. These trends are no coincidence. Our economic system, which privileges stock value over all else, rewards CEOs with huge bonuses as they squeeze worker salaries to expand profits. Many senators are doing their part to reverse these trends. The Senate has twice voted on measures that would eliminate provisions in the corporate tax code that encourage companies to keep profits over-seas by exempting such profits from taxation."
Webb, former Secretary of the Navy under President Ronald Reagan, is a Democratic candidate for the U.S. Senate.
2006-08-11
Ruth Morris _Florida Sun-Sentinel_
Pew Hispanic Center says US-born workers not consistently losing jobs to immigrants
"In some states, a flood of immigrants accompanied a dip in employment for workers born in the United States, but in others the reverse was true, said Rakesh Kochhar, the center's associate director for research. Over the last 14 years, the arrival of 32M immigrants -- legal and illegal -- did not consistently degrade or improve job prospects for native-born workers in the areas they lived, according to the Pew study... 'We find no pattern. It is not possible to state with certainty whether the inflow [of immigrants] has hurt or helped.', Kochhar said... Steven Camarota, director of research for the Center for Immigration Studies, which supports stricter limits on immigration, said the Pew study might have found immigrants displaced U.S.-born workers if it had looked at a younger segment, such as 16- to 29-year-olds."
2006-08-11 (5766 Menachem-Av 17)
Thomas Sowell _Jewish World Review_
Studies prove... (part 3 of 3)
"Often we hear that 'all the experts agree' that A is better than B or that 'studies prove' A to be better than B. But one of the reasons for this can be that only people who favor A over B are likely to get the money to conduct studies or be given access to the data needed for a study... when the taxpayers' money is used to collect data or finance research, those who dispense that money and control that data often treat these things as if they were their own private property, to be used to promote research congenial to their own ideologies or interests."
2006-08-11

| | |
| --- | --- |
| DJIA | 11,088.03 |
| S&P 500 | 1,266.74 |
| NASDAQ | 2,057.71 |
| 10-year US T-Bond | 4.97% |
| crude oil | 74.35 |
| gold | 644.40 |
| silver | 11.89 |
| platinum | 1,254.40 |
| palladium | 322.30 |
| copper | 0.21728 |
I usually get this info from MarketWatch, which gets them from BigCharts.
2006-08-12 (5766 Menachem-Av 18) - 87 Days Until Congressional Election

2006-08-13 (5766 Menachem-Av 19) - 86 Days Until Congressional Election
2006-08-13
Linda Evans _Florida Sun-Sentinel_
Visa program hurts US workers
"Corporations want cheap labor. The H-1B non-immigrant work visa allows them to have it. Like the majority of Americans, I used to believe it was illegal to import cheaper labor to take American jobs. Then my husband and his co-workers lost their computer programming jobs to programmers brought in from India on H-1B. The Americans had to train their replacements in order to receive severance. We discovered that the Indian programmers were earning about half what the Americans had been earning. I called Washington. The collective response to my contacts was 'Americans need training and education'. IOW, corporations get what they pay for while Americans are sold out to the highest bidder. My husband has training and education. He still lost his job to cheaper imported labor. Our president, completely ignorant of the law of supply and demand, insists that out-sourcing and importation of cheaper workers on work visas create jobs for Americans. The truth is, Americans cannot afford to study for jobs in tech fields (racking up huge student loans) when they can't get jobs in their chosen fields. Our daughter is a high school graduate of the North Carolina School of Science and Math. When she went to college and chose to study in a field other than tech, my husband and I were pleased. After what happened with his job, and after learning of mass lay-offs of American tech workers nationwide in favor of cheaper imported labor, we agreed with her that she had little chance of a great career in tech. Last year, I read an article about a former American programmer who lost his job, couldn't find another, and is now in the dog waste removal business. I suppose former programmers and engineers could always get jobs removing the waste from dogs owned by the H-1Bs who took their jobs."
pending proposals in congress of interest:
Frist's S2454
Hagel's S2612
Tancredo's HR1325
Tancredo's HR1450
Tancredo's HR1587
Nancy L. Johnson's HR3322
Tancredo's HR3333
Tancredo's HR3700
Pascrell's HR4378
Sensenbrenner's HR4437
Shadegg's HR5744
Specter's S2611
Cornyn's S2691

2006-08-14 (5766 Menachem-Av 20) - 85 Days Until Congressional Election
2006-08-13 21:09PDT (2006-08-14 00:09EDT) (2006-08-14 04:09GMT)
Oren Dorell _USA Today_
Towns take aim at illegal immigrants
"Similar measures are scheduled for votes in the Pennsylvania towns of Allentown (population 107K), Shenandoah (5,300) and Mount Pocono (3K). Local legislators in Gadsden, AL (population 37,400), Kennewick, WA (61K), and Escondido, CA (134K), are considering proposing legislation. A bill was narrowly rejected in Avon Park, FL (8,900)... Kris Kobach... has helped several states draft immigration-related bills, including one in Utah that would penalize employers. Four states have passed similar laws this spring: Georgia, Louisiana, Colorado and Pennsylvania... Joseph Turner, an activist in San Bernardino, CA (population 199K), pushed the idea before Hazleton adopted its law. The City Council declined to vote on it, and Turner was unable to gather enough signatures to put it on the ballot. He says passage across the country will 'put enormous pressure on the federal government to come up with a solution that will finally solve this problem once and for all'. Barletta, meanwhile, says he has been contacted by officials from 30 towns asking for a copy of Hazleton's law."
2006-08-14
_Washington Times_
Challenger, Gray & Christmas says brace for Autumn lay-offs
Political Gateway
UPI
"In 6 out of the 10 years from 1996 to 2005, the last 4 months of the year have had the most job cuts. Of the 9,650,298 job cuts announced during in that period, 38% occurred after Labor Day, compared to 34% in the first 4 months and 28% during the middle four months. Planned job-cut announcements plummeted in July to a 6-year low, with employers announcing 37,178 job cuts, down 45% from 67,176 in June. The July total is the lowest since 2000 June, when employers announced just 17,241."
2006-08-14
Juan Mann _V Dare_
The Treason Lobby's New Immigration Hench-Man in Washington is Attorney General Alberto Gonzales
"Essentially, the Treason Lobby is trying to establish the principle that the statistics of the most immigration-compliant judges should be imposed on all. This conformity approach gives extremists the chance to dictate to the whole bench... So to recap: the Treason Lobby makes the case for more asylum grants in Immigration Court. The media trumpets the report. The Attorney General of the United States just happens to be meeting with all of the EOIR immigration judges within the Department of Justice 9 days later... and announces an investigation of the 'highlighted apparent disparities'."
2006-08-14
Raja Simhan _Hindu Business Line_
Top 4 Indian bodyshops spend $40M on H-1B visas
"Infosys spent $11M on 3,500... &nbps; Tata... applied for about 3K. Satyam... spent 2.4M rupees (about $51,600). Wipro [isn't talking]..."
SP responded: "If we take the H-1B visas from the bodyshops, there would be plenty to go around for any companies that really, truly, need them (if there are any...). Leaches like this are ruining our lives and accelerating [off-shore] out-sourcing."
2006-08-14 16:33PDT (19:33EDT) (23:33GMT)
Paul B. Farrell _MarketWatch_
Pension-reform conflicts play like Japanese theater
"America's savings rate was over 10% from the 1950s until 1980. Since then, our addiction to spending and debt drove our savings rate into negative territory, for the first time since the Great Depression in 1933."
The Players:
Behavioral-finance researchers
America's mutual fund companies
Corporate America's executives
Special-interest lobbyists... [because government has expanded beyond its delegated powers to dominate life in the USA] America has more than 10 lobbyists for every elected official...
Congress[critters] trade votes for campaign [donations]... Congress is interested neither in the truth nor what's best for voters and the nation. The members only concern is getting re-elected. And that takes buckets of cash. So they vote for whatever lobbyist, fund manager or executive makes the biggest campaign contributions...
Medium speaking for future generations
2006-08-15 (5766 Menachem-Av 21) - 84 Days Until Congressional Election
2006-08-15
Michelle Malkin _V Dare_
Fauxtography: The Media Scandal Continues
"It's the story that the journalistic elite would rather just go away. In the aftermath of Reuters' admission that one of its photographers, Adnan Hajj, had manipulated 2 war images from Lebanon after bloggers smoked out his crude Photoshop alterations, and all 920 of his Reuters photos were pulled, evidence of far more troubling photo staging and media deception in the Middle East continues to pour in... One of Hajj's photos was an iconic image of a dusty dead child with a clean blue pacifier clipped to his shirt, paraded by a corpse handler at the site of an Israeli air-strike in Qana, Lebanon... last week, a German television station aired damning video footage from the scene showing a lead propaganda director (dubbed the 'Green Helmet Guy') positioning a young boy's corpse, yanking it from an ambulance, placing it on 2 different stretchers for the cameras and pushing by-standers out of the way for clearer shots. This Lebanese version of horror film director Wes Craven was identified by the Associated Press in a softball profile as 'Salam Daher'... how many more media stage managers like Daher are out there?..."
2006-08-15 07:00PDT (10:00EDT) (14:00GMT)
Robert Schroeder _MarketWatch_
Flow of capital into USA rose to $75.1G in June
Treasury Department report
2006-08-15 07:21PDT (10:21EDT) (14:21GMT)
Rex Nutting _MarketWatch_
Core PPI fell 0.3% in July: Finished goods up 0.1%, Crude materials up 3.1%
BLS data
2006-08-15 07:25PDT (10:25EDT) (14:25GMT)
Rex Nutting _MarketWatch_
Home price increases are slowing in many cities
"according to quarterly data on metro home prices released Tuesday by the National Association of Realtors... In the second quarter, 37 metro areas saw double-digit increases in media existing home sales prices from a year earlier, down from 66 cities in double-digits in the first quarter. At the same time, the number of cities showing price declines rose to 26 from 16. Nationally, median prices for existing homes were up 3.7% year-over-year, according to data already released by the group. The biggest year-over-year gain was in Baton Rouge, LA, where prices jumped 27.3% as demand sky-rocketed after the hurricanes. The rest of the top 10: Ocala, FL; Virginia Beach, VA; Gainesville, FL; Portland, OR; Jacksonville, FL; Tampa, FL; Spokane, WA; Beaumont, TX; and Eugene, OR. The biggest year-over-year decline came in Danville, IL, where prices fell 11.2%. The rest of the top 10: Detroit, MI; Davenport, IA; Rockport, IL; Cleveland, OH; Youngstown, OH; Green Bay, WI; Yakima, WA; Bloomington, IL; and Toledo, OH."
2006-08-15 10:00PDT (13:00EDT) (17:00GMT)
Rex Nutting _MarketWatch_
NAHB/Wells Fargo home-builders' market index dropped to 32 in August, a 15-year low
2006-08-15
_Census Bureau_
American Community Survey Shows Key Population Shifts
"From Santa Barbara to Tallahassee and Birmingham to Santa Fe, the U.S. Census Bureau today released for the first time key demographic and social data for areas with populations of 65K or more – an updated look at how the nation's population has changed, and the first for many communities since Census 2000... According to the 2005 ACS, the median age for the U.S. household population was 36.4 years... Nationally, about 12.1% of the household population was 65 years and older... The national average of those who have completed college continues to rise. In 2005, approximately 27.2% of the population 25 years and over had received a bachelor's degree or more... The percent of the nation that was foreign born in 2005 was 12.4%. According to the ACS, more than 1-in-3 residents living in Los Angeles (40.3%), San Jose (37.9%) and New York (36.6%) were not U.S. citizens at birth. Conversely, Detroit (6.3%) and Indianapolis (6.7%) were large cities where the percent of foreign born was half that of the national average. Among smaller cities, East Orange, NJ (25.9%); Missouri City, TX (22.2%); and Boynton Beach, FL (20.5%), had some of the higher percentages of residents who were foreign born. Some of the lowest percentages for smaller cities were found in Lynchburg, VA (2%); Muncie, IN (2.8%); and Greenville, NC (3.5%)... The 2005 ACS estimates are based on an annual, nationwide household sample of about 250K addresses per month, or 2.5% of the population a year."
2006-08-15
Haya El Nasser _USA Today_
Newest arrivals into USA are fanning out
"'The most rapid gainers are almost every state in the southeastern U.S.A. other than Florida.', says Jeffrey Passel, demographer at the Pew Hispanic Center. 'Those are the states with the highest percentage of [illegal aliens].' The foreign-born population in South Carolina grew 48% from 2000 to 2005, according to Passel's analysis. Indiana registered a 30% gain and Nebraska 34%. Florida is one of 6 traditional immigration gateway states, along with California, Texas, New York, New Jersey and Illinois. The share of the [illegal alien] population living in those states dropped from 80% in 1990 to 60% in 2005, according to Passel's research. The number of illegal [aliens] in the USA has jumped from about 3.5M then to about 12M today [20M in some estimates]."
2006-08-15
W. James Angle _V Dare_
Methodists and Mass Immigration
"Religious leaders -- called to, and often genuinely motivated by, compassion for the poor and down-trodden -- have aligned themselves with the Chamber of Commerce in support of an immigration non-enforcement policy that depresses American wages and working conditions. People of faith, charged with alleviating poverty, have been in the front lines clamoring for guest-worker programs that will import considerably more poverty. It's not just the Catholic Church. United Methodist bishops and church agency leaders, speaking on behalf of the nation's largest mainline Protestant denomination (without actually asking the members who fill the pews for their opinions, of course) have joined the elite chorus denouncing real efforts to crack down on illegal immigration and praising thinly veiled amnesty proposals... The sanctions against those who aid and abet illegal immigration [of HR4437] have been misrepresented as an attempt to criminalize soup-kitchen workers handing out bread without first checking the recipient's legal status... Rev. Bob Edgar, the United Methodist minister and former Democratic congressman who serves as general secretary of the National Council of Churches, has charged that HR4437 and other restrictive bills are the handiwork of 'neo-conservatives who want to punish people'. (Rev. Edgar is apparently unaware of the immigration stances of most actual neo-conservatives.)... The UMC has even adopted resolutions comparing the Immigration Act of 1965 -- the very law that committed the United States to its disastrous policy of continuous mass immigration -- to the much-denounced Immigration Act of 1924 and the Chinese Exclusion Act of 1882."
| | | |
| --- | --- | --- |
| | "The way to a person's heart and soul is through, not his stomach, but his dignity and feeling of self worth." --- R. Yisroel Ciner | |
2006-08-16 (5766 Menachem-Av 22) - 83 Days Until Congressional Election
2006-08-16 04:57PDT (07:57EDT) (11:57GMT)
Paul McDougall _Information Week_
Pepsi Appoints India to be CEO
"This week, PepsiCo's board tapped Indian-born and -educated Indra Nooyi for its top job. Nooyi was born in Madras and attended business school in Calcutta [Kolkata] before completing her studies at Yale. She's been with Pepsi since 1994 following stints at Motorola and Johnson & Johnson."
2006-08-16 06:07PDT (09:07EDT) (13:07GMT)
Greg Robb _MarketWatch_
US housing starts fell 2.5% in July
census bureau
2006-08-16 07:12PDT (10:12EDT) (14:12GMT)
Robert Schroeder _MarketWatch_
Industrial production up 0.4% in July, capacity utilization slightly down
Federal Reserve Board data
2006-08-16 08:51PDT (11:51EDT) (15:51GMT)
Rex Nutting _MarketWatch_
CPI up 0.4% in July, core up 0.2%
2006-08-16 (5766 Menachem-Av 22)
Walter E. Williams _Jewish World Review_
Are academic elites communists?
"While academic leftists, and I'd include their media allies, are not communists, they are anti-anti-communists. IOW, they have contempt for right-wingers, conservatives or libertarians who are anti-communists. Why? Academic leftists, and their media allies, are in agreement with many of the stated goals of communism, such as equal distribution of wealth, income equality and other goals spelled out in Karl Marx and Friedrich Engels' _Manifesto of the Communist Party_. Leftist elites love the ideas of communism so much that they are either blind to, or tolerant of, its many shortcomings. In practice, communism is nothing less than sheer barbarism that makes even the horrors of Naziism pale in comparison. Professor Rudolph J. Rummel of the University of Hawaii outlines that barbarism in his book Death by Government, a comprehensive detailing of the roughly 170M people murdered by their own governments during the 20th century. From 1917 to its collapse in 1991, the Soviet Union murdered about 62M of its own people. During Mao Zedong's reign, 35,236,000, possibly more, Chinese citizens were murdered. By comparison, Hitler's Nazis managed to murder 21M of its citizens and citizens in nations they conquered. Adding these numbers to the 60M lives lost in war makes the 20th century mankind's most brutal era."
2006-08-16 (5766 Menachem-Av 22)
Andrew Smith & Stephen Billett _Taylor & Francis On-Line_/_Research in Post-Compulsory Education_
mechanisms for improving employer investment in training of employees: a comparative perspective (pay-walled)
DoI.org

2006-08-17 (5766 Menachem-Av 23) - 82 Days Until Congressional Election
2006-08-17 05:30PDT (08:30EST) (13:30GMT)
Subri Raman & Tony Sznoluch _DoL ETA_
un-employment insurance weekly claims report
"The advance number of actual initial claims under state programs, unadjusted, totaled 255,031 in the week ending Aug. 12, a decrease of 20,347 from the previous week. There were 257,151 initial claims in the comparable week in 2005. The advance unadjusted insured unemployment rate was 1.8% during the week ending Aug. 5, unchanged from the prior week. The advance unadjusted number for persons claiming UI benefits in state programs totaled 2,354,247, a decrease of 12,595 from the preceding week. A year earlier, the rate was 1.9% and the volume was 2,436,846."
2006-08-17 05:41PDT (08:41EDT) (12:41GMT)
_KFOX Las Cruces, NM_
HP Sees More Lay-Offs as Profits Surge
"Hurd, who oversaw the elimination of 1,900 jobs last quarter, said he would continue to reduce bureaucracy in the 67-year-old company."
2006-08-17 07:39PDT (10:39EDT) (14:39GMT)
Robert Schroeder _MarketWatch_
Conference Board's leading economic indicators down 0.1% in July
Conference Board Leading Economic Indicators press release
2006-08-17 07:42PT (10:42EDT) (14:42GMT)
_Inside Recruiting_
Programmers Guild claims discrimination, targets employers recruiting H-1B visa holders
Tech Nudge
"a computer programmer advocacy group is filing complaints with the U.S. Department of Justice against more than 300 IT services employers whose 'Help Wanted' ads it believes discriminate against American citizens, denying workers here equal access to U.S. jobs. The Summit, New Jersey-based Programmers Guild is filing employment discrimination claims with the U.S. Department of Justice's Office of Special Counsel for Immigration-Related discrimination. The complaints allege that the companies have discriminated against U.S. citizens and permanent residents in job postings that express preference towards hiring foreign workers on H-1B, L-1, or student visas. John Miano, who founded the Programmers Guild in 1998, is filing the cases because he says there has been a major lack of oversight by the federal government regarding some employers' openly favoring foreign workers over American workers. 'Abuse of the H-1B program has become so widespread that companies apparently feel free to engage openly in the practice. And we are only reviewing ads for computer programmers.', Miano says. Under the Immigration and Nationality Act, U.S. workers -- those legally entitled to work in the United States -- are a protected class, and it is illegal to discriminate against U.S. workers on the basis of immigration status."
2006-08-17 13:29PDT (16:29EDT) (20:29GMT)
William L. Watts _MarketWatch_
Bush signs pension changes into law
"'You should keep the promises you make to your workers. If you offer a private pension plan to your employees, you have a duty to set aside enough money now so your workers will get what they've been promised when they retire.', Bush said at a White House signing ceremony. Around 44M Americans have defined-benefit pensions, which pay retirees a fixed amount based on length of service and salary history. But pensions are under-funded by hundreds of billions of dollars, and the Pension Benefit Guaranty Corp., which serves as the federal back-stop to the defined-benefit pension system, is running a deficit of more than $22G. Under current law, corporate defined-benefit pension plans must be 90% funded. The new law would require all companies to ensure their plans are 100% funded within seven years. Companies whose plans fall below a certain funding threshold would be required to make even larger contributions to make up the gap. It also boosts premiums that companies with underfunded plans must pay to the PBGC, and requires companies that shed their pension obligations to provide additional PBGC funding. The PBGC is funded by a combination of insurance premiums paid by sponsors of defined benefit plans, investment income, assets from pension plans turned over to the PBGC, and recoveries from the companies formerly responsible for the plans... the final bill did away with a provision included in the original Senate bill that would have required companies with poor credit ratings to more aggressively fund their plans -- a provision that drew sharp criticism from auto-state law-makers."
2006-08-17

| | |
| --- | --- |
| DJIA | 11,334.96 |
| S&P 500 | 1,297.48 |
| NASDAQ | 2,157.61 |
| 10-year US T-Bond | 4.87% |
| crude oil | 70.06 |
| gold | 625.30 |
| silver | 11.99 |
| platinum | 1,233.30 |
| palladium | 335.85 |
| copper | 0.20983 |
| natgas | $6.689/MBTU |
| unleadedgasoline | 1.9316 |
| heatingoil | 1.965 |
I usually get this info from MarketWatch, which gets them from BigCharts.
2006-08-18 (5766 Menachem-Av 24) - 81 Days Until Congressional Election
2006-08-18 07:42PDT (10:42EDT) (14:42GMT)
Rex Nutting _MarketWatch_
UMich consumer sentiment index dropped 84.7 in July to 78.7 in August
"The 6-point decline is one of the largest in recent history. The index fell 12.2 points last September after the hurricanes and it fell 8.3 points in May as gasoline prices shot higher. The index fell 9.7 points in 2001 September after the terror attacks."
2006-08-18
_Digit_
Apple finds violations at Chinese iPod factory
"An investigation by Apple into the manufacture of iPods in [Red China] has unearthed several violations of the company's supplier code of conduct... In June, the Mail On Sunday reported that workers at a [Red Chinese] factory owned by Hon Hai Precision Industry worked long hours under difficult conditions for little pay to manufacture Apple's iPod. In response, Apple sent an audit team comprised of human resources, operations and legal executives to the factory in southern [Red China]."
2006-08-18
Joe Guzzardi _V Dare_
Impact of Immigration on Compensation
"How is it possible for 20M immigrants -- give or take a couple of million -- to have come to the United States since 1990, the starting date of Pew's study, and not create an adverse market for job-seeking Americans?... But according to the most recent Census data, during the 4 years from 2000-2003, more than 76% of all immigrants are 18 or older. In short, a huge number of illegal immigrants—most of them young, unskilled and hungry -- are unleashed into the employment market each year... Of the 20 students currently enrolled [in my English as a Second Language class], a mix of Mexicans, Pakistanis and Southeast Asians, 15 of them work. They have jobs that Americans would certainly do assuming they were paid a living wage... a cook at Denny's, a baker, a waitress in a recently opened upscale bistro, a factory worker. Another student will soon assume a supervisor's position at a major super-market chain. Two other students informed me today they would not return. They're off to North Carolina -- a favorite destination for those who can't cut it in California -- to take jobs arranged for them by their families. Among the 5 students who don't work, they may soon be employed. As the tomato harvest approaches, Pacific Coast Producers cannery's total of new hires and old returnees will consist of a high percentage of immigrants, as it does every year... the page the students turn to first is the employment section. Even though most of them are working, they're looking for better jobs... maybe yours. This class-room profile repeats itself several times during the school year. One group of students finds work and moves on. Then another enters to take its place. My students, labeled intermediate level ESL learners according to California State Department of Education standards, speak stilted English. But getting hired is no problem... my classroom has 60 seats -- but only 20 students. Since the Lodi Adult School neighborhood is abundant with non-English speakers, the classes should be standing room only. School administrators and casual observers want to know why the immigrants aren't lined up at the door. The answer is simple: even though few speak English and hardly any have assimilated, they're working at decent lower middle class jobs -- jobs that should be reserved for Americans."
2006-08-18
Grant Gross _InfoWorld_/_IDG_
Programmers Guild sues companies who advertise for guest-workers to the exclusion of US citizens
"The Programmers Guild filed about 100 complaints in May and June, with plans to file about 280 more by November, says John Miano, founder of the Guild. The federal Immigration and Nationality Act requires that U.S. jobs must be available to U.S. workers, meaning that companies are not allowed to advertise for foreign workers exclusively. The complaints stem from ads with wording such as 'We require candidates for H-1B from India' and 'We sponsor GC [green card] and we do prefer H-1B holders'. The Programmers Guild, looking for ads on major on-line job boards such as Dice.com and Monster.com, has so far targeted only those seeking computer programmers."
2006-08-18

| | |
| --- | --- |
| DJIA | 11,381.47 |
| S&P 500 | 1,302.30 |
| NASDAQ | 2,163.95 |
| 10-year US T-Bond | 4.84% |
| crude oil | 71.14 |
| gold | 621.70 |
| silver | 12.03 |
| platinum | 1,233.60 |
| palladium | 333.00 |
| copper | 0.21466 |
| natgas | $6.81/MBTU |
I usually get this info from MarketWatch, which gets them from BigCharts.
2006-08-19 (5766 Menachem-Av 25) - 80 Days Until Congressional Election
2006-08-19
Jerry Seper _Washington Times_
DHS estimates 11M illegal aliens in USA: other estimates range from 8M to 24M
"The Department of Homeland Security yesterday said there are more than 11M illegal aliens living and working in the United States, up from 8.5M in 2000 -- a 24% jump with an expected annual growth of more than 408K. According to a report by the department's Office of Immigration Statistics, the vast majority of the illegals -- nearly 6M -- came to the United States from Mexico, followed by El Salvador, Guatemala, India and [Red China] with a combined total of about 1.4M. The greatest percentage increase in the nation's illegal alien population since 2000 was among people from India, a jump of 133%, and Brazil at 70%, according to the report. The report also said most of the illegals migrated to California, which now has an illegal alien population estimated at 2.8M, followed by Texas with 1.4M and Florida with 850K. It said the states with the greatest percentage increases in illegal aliens from 2000 to 2005 were Georgia, at 114%; Arizona, 45%; Nevada, 41%; and North Carolina, 38%. Getting an accurate count of illegal aliens in this country has been a difficult assignment, and the government has acknowledged that obtaining specific information has been impossible, saying its current estimates are based on assumptions and combinations of data... a comprehensive study of the underground economy in January 2005 by the Wall Street financial firm Bear Stearns said the number of illegals could be as high as 20M. In a report, the firm said 3M illegals were entering the country annually and that they were gaining a larger share of the job market, holding 12M to 15M jobs in the United States..."

2006-08-20 (5766 Menachem-Av 26) - 79 Days Until Congressional Election
2006-08-20
Ron Harris _St. Louis Post-Dispatch_
H-1B & L-1 visa program abuses may be costing Americans' jobs
Duluth News Tribune
St. Paul Pioneer Press
Pennsylvania Centre Daily
Lexington Herald-Leader
Bradenton Herald
San Jose Mercury News
"The U.S.A. has a variety of guest-worker programs. They are used to employ everybody from college professors to research scientists to farm workers to maids, cooks and waiters to truck drivers. The most commonly used program is the H-1B visa, a program designed to bring in highly skilled workers, largely computer programmers and high-tech professionals. About [85K] visas are issued annually under the program. Another is the L-1 visa program, which allows foreign companies with offices in the United States to bring workers in from overseas while paying them the lower wages they earned while working on projects at home... Critics, including former Labor Secretary Robert Reich, say the programs, while well-intended, have gone awry. 'The H1-B program is sensible in principle.', Reich said. 'But the program has been administered poorly, and sometimes abused. Employers have been bringing into the United States semi-skilled workers, many of whom have the same skills as American workers. Employers would rather have access to the foreign workers because they're cheaper. But in too many instances, Americans are ready, willing and able to take on those jobs.' To protect American workers from being undercut, the law requires that foreign workers under H-1B visas be paid the 'prevailing wage'. But a study released in June by the General Accounting Office found that the Department of Labor had approved thousands of H-1B applications even though the forms clearly stated that the applicants would be paid less than the prevailing wage. While the visas were designed for companies that had specific technological or educational needs, so-called 'bodyshops' that don't produce any products have sprung up, Berry and others note. Body shops arrange for foreign workers to receive H-1B visas even though technically they don't have jobs. The shops then function as temporary agencies for foreign workers to find jobs in the United States. Some agencies apply for hundreds of H-1B visas and then farm the workers out to companies on a contract basis. Others bring over only a handful of workers and then charge the workers a percentage of their salaries. 'Unfortunately, the law allows for those kinds of loop-holes.', said representative John Hostettler, R-IN, who has been holding hearings on the law as chairman of the House Judiciary Committee. The H-1B program has long had a troubled path. In 1996 May, the Office of the Inspector General studied the program and issued a report titled, 'The System is Broken and Needs to be Fixed'."
Norm Matloff
comments on Ron Harris's article
"When the first H-1B increase was proposed (and ultimately enacted) in Congress in 1998, there were quite a few articles in the press which focused on the negative impact of H-1B on U.S. workers. There are many fewer such articles today. I believe that this is not due to an increase in pro-business bias in the press, but rather to a major increase in the (already-remarkable) PR efforts of the industry lobbyists... the legally-defined prevailing wage is actually well below the true market wage. IOW, employers can under-pay H-1Bs in full compliance with the law. The fact is that that GAO study was irrelevant, because it asked whether employers were following the law (the study found that the vast majority do), instead of asking whether the law itself gives American workers realistic protection. The Pascrell bill, mentioned later (though not in this context), would remedy this by setting a realistic definition for prevailing wage. The article actually has a section heading with the word 'loop-holes' in it, but this is referring to the fact that, other than a minuscule exceptional category, employers are not required to recruit Americans before resorting to hiring H-1Bs... why make any distinction [between hiring guest-workers directly and contractng for them via a body shop] in the first place? If a body shop rents its H-1B workers out to, say, IBM, why is that so different from IBM hiring H-1Bs directly? [The difference is that it also encourages domestic bodyshopping, which is also a bad thing. Now, it's not a huge difference because H-1Bs are limited to a 3-year gig, followed, potentially by a 3-year renewal and an unlimited number of one year 'extensions'. IOW, in one sense, all guest-workers are body shopped.] The reporter ends by noting that instead of fixing this badly broken program, the Senate voted earlier this year to expand it. Hopefully the reporter's next article will explain the corruption involved in that action."
2006-08-20
Paul Craig Roberts _V Dare_
US Jobs Decline Continues
"I did not write about the past 2 pay-roll jobs data reports, because it is the same distressing story that other readers say they are bored with hearing. The July report from the Bureau of Labor Statistics lists 113K new jobs, all of which are in services. 'Leisure and hospitality' accounted for 42K jobs, most of which are waitresses and bar tenders. 'Education and health services' accounted for 24K jobs. 'Professional and business services' accounted for 43K. Manufacturing lost another 15K jobs. In the US today, government employs 7.7M more people than does manufacturing. Little wonder we have an $800G annual trade deficit when the government sector is larger than the manufacturing sector... offshoring high productivity, high value-added jobs that pay well and replacing them with waitresses and bartenders is a knife in the heart of the US economy. Charles W. McMillion of MBG Information Services reports that compensation is falling behind price rises... 25 states have lost jobs in the information sector."
2006-08-20
Phil Kent _Atlanta Journal-Constitution_
Senate Immigration Bill Is a Threat to the USA Economy
"It is quite a legislative recipe when a few Senate Republicans craft policies favoring their business cronies and contributors addicted to cheap illegal labor. Then sprinkled in from liberal Democrats is language promoting an open borders and 'multi-cultural diversity' agenda. The result? U.S. Senate Bill 2611, which creates a huge new guest worker/amnesty program that, in the estimate of the Heritage Foundation, imports 66M aliens into our country over a 20-year period and puts them on the path to citizenship. The bill is so expensive and harmful to our nation's economy and culture that one U.S. senator tells me the Senate GOP leadership is now too embarrassed to bring it before a conference committee to compromise with House-passed legislation. The Senate legislation grants amnesty ('earned citizenship') to 12M to 20M people who have already sneaked across our borders -- and who will then receive all sorts of [tax-victim-supported] services. They are also allowed to bring in their families under an insane chain-migration policy. The 66M estimate previously cited might even be low... The National Research Council reports that an immigrant to the United States without a high school diploma consumes $89K more in government services than he pays during his lifetime. The Center for Immigration Studies finds more than half of the illegals here are high school dropouts and have a 42% rate of out-of-wedlock births (and the babies get automatic U.S. citizenship). Any guest worker or amnesty program is liable to depress wages of the American laborer on a larger scale than has already been seen. The Washington Times reported more than 30K illegal aliens descended upon Louisiana, Alabama and Mississippi after Hurricane Katrina. Naturally, contractors needed workers to clean up and rebuild. But the contractors were greedy and hired illegals. Illegal aliens are wage thieves. They steal jobs from unemployed Americans -- especially low-income whites, blacks and teenagers... Senate Bill 2611 also creates an unnecessary F-4 visa category. It's essentially an automatic green card for any foreign student who earns a graduate degree in engineering or the physical sciences at a U.S. university. But as professor Norm Matloff at the University of California-Davis researched, there is absolutely no shortage of American master's and Ph.D. engineers. Again, foreigners will be poised to take jobs from Americans."
pending proposals in congress:
Frist's S2454
Hagel's S2612
Tancredo's HR1325
Tancredo's HR1450
Tancredo's HR1587
Nancy L. Johnson's HR3322
Tancredo's HR3333
Tancredo's HR3700
Pascrell's HR4378
Sensenbrenner's HR4437
Shadegg's HR5744
Specter's S2611
Cornyn's S2691

2006-08-21 (5766 Menachem-Av 27) - 78 Days Until Congressional Election
2006-08-21
Christopher Kremmer _Sydney Morning Herald_
Jobs for sale: Australia could lose millions of jobs to India and other countries with cheaper skilled workers grateful for a way out of poverty
"Economic prosperity in recent years had blunted the impact of business process out-sourcing - the transfer of a wide range of help-desk and back-office services to low-cost centres, mostly in Asia - but with interest rates rising and fuel prices biting, that is likely to change. The Organisation for Economic Co-operation and Development [OECD] last year warned that 1 in 5 of Australia's 10M jobs could be exported if cost alone were the criteria. In the finance sector alone the carnage could amount to 86% of jobs... It began a decade ago [more like a quarter-century ago] with big companies sub-contracting software engineering to cheaper engineers in India. Now young Indian workers are managing foreigners' bank accounts and completing their tax returns, booking hotel and airline reservations, analysing their medical CAT scans, and even monitoring security camera feeds transmitted over the internet... While the Indian workers are wide-eyed with gratitude for their starting salary of $4K a year, Australians tend to see such jobs as hack work, certainly not a career."
2006-08-21
Phyllis Schlafly _Human Events_
Globalism's Toll Mounting for US Citizens
"It's not just U.S. ports that are fast slipping into foreign ownership; it's highways, too. A Spanish company, Cintra Concesiones de Infraestructuras de Transporte, S.A., has bought the right to operate a toll road through Texas and collect tolls for the next 50 years. Hearings held by the Texas Department of Transportation this summer attracted hundreds of angry Texans. Called the Trans-Texas Corridor, TTC, on which construction is planned to begin next year, this highway would bisect Texas from Oklahoma to its border with Mexico. Plans call for a 10-lane limited-access highway to parallel Interstate 35. It would have 3 lanes each way for passenger cars, 2 express lanes each way for trucks, rail lines both ways for people and freight, plus a utility corridor for oil and natural gas pipe-lines, electric towers, cables for communication, and telephone lines. Central to this plan is a massive taking of 584K acres of farm and ranch land at an estimated cost of $11G to $30G -- property then lost from the tax rolls of counties and school districts. After the U.S. Supreme Court decision in Kelo v. City of New London, CT, no one need wonder about the power of eminent domain to take private property... A Spanish-language article written from a Mexican perspective one year ago fully described the plan for the 'deep integration' of the 3 North American countries. Economist and researcher Miguel Pickard explained that although the plan is sometimes called NAFTA Plus, there will be no single treaty text and nothing will be submitted to the legislatures of the three countries. The elites plan to implement their shared vision of 'a merged future' through 'the signing of regulations free of citizen review'. Pickard revealed a series of three meetings of a new entity called the Independent Task Force on the Future of North America. After secretly conniving in Toronto, New York and Monterrey, Mexico, the task force called for a unified North American Border Action Plan (i.e., open borders among the three countries), and the three countries then signed 'close to 300 regulations'. The United States was represented at the meeting by Robert Pastor, who has been working for years to promote North American integration."
2006-08-21
Jerome R. Corsi _Human Events_
Red Chinese Slave Labor Floods NAFTA Markets with Cheap Items
"The NAFTA marketplace unrestrained in the pursuit of cheap labor has driven an increasing volume of manufacturing off-shore to Communist China, where slave prison camps offer a cost of labor that is hard to beat... Cheap goods from Communist China increasingly line the shelves of the NAFTA marketplace under marquee product trade names that bear no relationship to the Chinese slave labor that manufactured, produced, or otherwise assembled the goods. Key to this thriving under-market is a flagrant disregard for human rights, on the part of the Communist Chinese, who still permit the exploitation of slave labor. U.S. 'capitalists' and consumers as well turn a blind eye to the human suffering and abuse involved in producing the under-market cheap goods flooding the American retail market from [Red China]. The Chinese slave labor camps set up first under Mao in the 1950s are known as Laogai. Writing for the Human Rights Brief at American University's Washington College of Law, Ramin Pejan explains that the Laogai system consists of 3 distinct types of reform: convict labor (Laogai), re-education through labor (Laojiao), and forced job placement (Jiuye). The political nature of these Chinese prison labor camps is clear... Penan notes that Laogai is an abbreviation for Laodong Gaizao which translates from Mandarin as 'reform through labor'. Despite U.S. government efforts to keep [Red Chinese] slave labor goods from entering the U.S. market, the Laogai Research Foundation maintains that [Red China] represses open investigation of forced labor camps... The Laogai Research Center 'believes that as long as the Chinese Communist Party's dictatorship exists, the Lagoai will continue to serve as its essential mechanism for suppression and prosecution'. The Laogai Research Foundation documents more than 1K Chinese slave-labor prison camps still operating today, with a prison population estimated at several millions. A U.S.-[Red China] Security Review Commission Policy Paper on Prison Labor and Forced Labor in [Red China] concluded that the U.S. Customs Service 'cannot conduct independent investigations in [Red China]' to determine if goods imported into the U.S. were made in [Red Chinese] forced labor camps. Despite numerous treaties, memoranda of understanding, and laws, the Commission concluded that [Red China] simply refuses to supply the information needed to make factual determinations..."

2006-08-22 (5766 Menachem-Av 28) - 77 Days Until Congressional Election
2006-08-21 17:11PDT (2006-08-21 20:11EDT) (2006-08-22 00:11GMT)
Susan E. Peterson _Minneapolis Star Tribune_
Control Data co-founder and CEO William Charles Norris died
ZD Net
TechWeb/CMP
Washington Post
Kyle Zimmer FirstBook
USA Today
Smart Computing
Independent
Agonist
Peter Schow
University of Minnesota
"William Norris, the legendary founder of Control Data Corp., died early Monday 2006-08-21 in Bloomington, MN after a long battle with Parkinson's disease. He was 95. Norris founded Engineering Research Associates with others in St. Paul in 1946. The company pioneered the development of the digital computer. In 1951, ERA was bought by Remington Rand, which was bought by the Sperry Corp., and Mr. Norris ran its Univac division. He and 5 others left in 1957 to found Control Data, and in 1960, their brilliant engineer, Seymour Cray, built the 1604, the most powerful computer in the world at that time. The Cyber 6600, 10 times faster than any other commercial computer, was released in 1964. The Cyber 7600, capable of simultaneous execution of multiple instructions of different types, followed in 1968. Control Data grew to be one of Minnesota's largest companies, with $5G in sales in 1984, and over 60K employees at its peak in the early 1980s. Cray, once again uneasy with working in such a large firm, broke off to form Cray Research in 1973. However, the company suffered with the rise of the personal computer and other technological changes that cut into its primary market of large super-computers, though it had dabbled in micro-computers with the 100 series in the early 1980s, and its 800 series and 900 series demonstrated the company's ability to go from systems that took up hundreds of square feet of floor space with special power generators and chilled water running circulating inside to air-cooled mini-computers the size of a small oven or washing machine. As the grim realities of the 1980s began to bite, Norris argued passionately against the devastation caused by hostile take-overs and leveraged buy-outs, proposing that regulators approve mergers based on their benefit to society. The writing was on the wall for Control Data, however; it posted $400M in losses in 1985. Through divestiture and down-sizing it dropped quickly to 18K employees. At one point, there had been 170 businesses under its umbrella. Control Data sold off its successful hard-disk business in 1988, and saw it bought up by Seagate Technologies in 1989. Control Data's Magnetic Peripherals and Seagate had benefited from joint ventures in thin-film-head technology and, with the debut of the "Wren", brought disk drive formats down to sizes that could be held in one hand and store 10MB of data. Commercial Credit, which had been acquired in the late 1960s and was a conglomerate in its own right -- owning McCullagh Leasing, ERA Realty and several others -- was spun back off in the mid-1980s and parts were later acquired by Citi and Primerica. The CIM division was spun off as ICEM, Inc. which became ICEM Technologies and was bought up by Parametric Technology in the 1990s. In 1992, six years after Norris retired as CEO at age 74, the company was split into an information services business called Ceridian, now a profitable company with a $1.4G market value [but doing little of ethical value], and the dwindling computer products and software business designated as Control Data Systems, which was acquired in the late 1990s by a private investment consortium with plans to develop systems for doctors' offices. Another piece of the company became a subsidiary of British Telecommunication's Global Services, known as Syntegra (USA). Robert Price, who succeeded Norris as CEO of Control Data and worked with him for 30 years, said Norris was a pragmatist as well as an 'incredible entrepreneur'. 'He was an observer of basic behavior... he could see beyond what most people could see.', Price said. An early example was an iconic story around Control Data, he said. Norris was a young man living on his family's farm near Red Cloud, NE in the 1930s, at the time of the Dust Bowl and the Great Depression, when a bad winter hit and the hay supply ran out. 'Bill had seen the cows picking green thistles, also known as tumbleweed, out of the hay.', Price said. 'So he harvested as much of the thistle as he could... Most of the neighbors thought he was nuts, but it was that thistle that kept the cows alive.' In the mid-1980s, an incentive award pin was designed to commemorate the success of this creative solution. He graduated with an electrical engineering degree from the University of Nebraska in 1932. Norris is survived by his wife of 61 years, Jane Malley Norris; 8 children -- sons William, George, Daniel, Brian, Roger and David, and daughters Constance Van Hoven and Mary Keck; 21 grand-children, and 6 great-grand-children."
Wikipedia bio of William Norris
Wikipedia on Control Data Corporation
Wikipedia on O26
Wikipedia on CDC 6600
Wikipedia on PLAyTOy
Cyber1.org
MACE, SCOPE, Kronos, NOS, NOS/BE
"Minnesota Hackers"
DeskTop Cyber/DtCyber
DEC PDP-8 simulator developed on Cyber
Ed Thielen on CDC 6600 & 7600
spin-offs
Control Data time-line
2006-08-21 17:18PDT (2006-08-21 20:18EDT) (2006-08-22 00:18GMT)
Paul B. Farrell _MarketWatch_
Tipping point pops bubble, triggers bear: 10 warnings the economy & markets have pushed into danger zone
"The Fed halted interest rate increases. That's bad news, says economist Gary Shilling. Check the historical data: 'With only one clear exception in the mid-1990s, central bank ease since the mid-1950s means the economy is in a recession, or will be within a few months.' My filing cabinets are bulging with all kinds of early-warning signals screaming that we've passed the tipping point... 1. Mortgage lender: 'Never seen a soft landing'... 2. Housing warns of sustained down-turn... 3. Hedge fund losers the past 2 months... 4. Rentals squeezing ARM borrowers... 5. Inflation higs pick-up truck sales... 6. Corrosive domestic oil policies... 7. Markets 'unfazed' by terror threats... 8. Main Street investor sentiment dropping... 9. War costs accelerating... 10. Federal deficits grossly under-stated..."
2006-08-22
Elise Marciano _Danbury CT News_
Republicans are wrong to back Joe Lieberman
"I am sick and tired of Connecticut Republicans saying they will vote for Joe Lieberman. He is a liberal Democrat who voted the Democratic Party line 99% of the time. Just look at his voting record. When he ran for vice president with Al Gore, he abandoned all his own values and campaigned on the party platform. He also simultaneously ran for his Senate seat. Good old Joe wasn't going to lose everything. Sleazy behavior for the 'conscience of the Senate'. Why any self-respecting Republican could vote for him is beyond my comprehension. What happened to party loyalty for Republicans? It is sad that the Democratic Party is now controlled by left-wing radicals like moveon.org and other anti-American groups who have zero tolerance for Joe."
2006-08-22 11:20PDT (14:20EDT) (18:20GMT)
Rex Nutting _MarketWatch_
Builders sour on condos, back in love with apartments
2006-08-22
Santiago Esparza _Detroit News_
US Labor Department fined Livonia, MI body shop Soft Lab $30K
"The company got in trouble because it did not post required notices at work sites informing people of the workers' occupational classifications, the time frame for which the workers were to be employed, the workers' wages and the rights of other workers to file a complaint with the department. The workers, officially classified as H-1B visa program workers, can take jobs in the United States as engineers, doctors, computer programmers and teachers. They must be paid the [roughly] same wages a U.S. worker who performed the same job would earn [according to a legal formula which allows guest-workers to be legally paid as much as 15% less]."
2006-08-22
Peter Brimelow _V Dare_ from his book _Alien Nation_
Is USA's current immigration policy Hitler's revenge?
"the Immigration and Nationality Act Amendments of 1965... quite accidentally, triggered a renewed mass immigration, so huge and so systematically different from anything that had gone before as to transform—and ultimately, perhaps, even to destroy—the one unquestioned victor of World War II: the American nation, as it had evolved by the middle of the 20th century... Right now, as a matter of fact, [USA's immigration policy is] unusually undemocratic, in the sense that Americans have told pollsters long and loudly that they don't want any more immigration; but the politicians ignore them. The mass immigration so thoughtlessly triggered in 1965 risks making America an alien nation—not merely in the sense that the numbers of aliens in the nation are rising to levels last seen in the 19th century; not merely in the sense that America will become a freak among the world's nations because of the unprecedented demographic mutation it is inflicting on itself; not merely in the sense that Americans themselves will become alien to each other, requiring an increasingly strained government to arbitrate between them; but, ultimately, in the sense that Americans will no longer share in common what Abraham Lincoln called in his first inaugural address 'the mystic chords of memory, stretching from every battlefield and patriot grave, to every living heart and hearth stone, all over this broad land'... And right now, two-thirds of births in Los Angeles County hospitals are to [illegal alien] mothers."
2006-08-22

| | |
| --- | --- |
| DJIA | 11,339.84 |
| S&P 500 | 1,298.82 |
| NASDAQ | 2,150.02 |
| 10-year US T-Bond | 4.81% |
| crude oil | 73.10 |
| gold | 634.00 |
| silver | 12.265 |
| platinum | 1,237.80 |
| palladium | 341.00 |
| copper | 0.2183 |
| natgas | $7.008/MBTU |
| heatingoil | $2.0366/gal |
| gasoline | $2.9393/gal |
I usually get this info from MarketWatch, which gets them from BigCharts.
2006-08-23 (5766 Menachem-Av 29) - 76 Days Until Congressional Election
2006-08-23 04:01PDT (07:01EDT) (11:01GMT)
Rex Nutting _MarketWatch_
Refinancings rise to 5-month high: Home-owners rush into fixed-rate mortgages, expecting ARMs to increase
"Overall, mortgage applications are down 25.1% in the past year."
2006-08-23 07:01PDT (10:01EDT) (14:01GMT)
Rex Nutting _MarketWatch_
Existing home sales plunged to 2-year low
"Sales of existing homes plunged 4.1% to a seasonally adjusted annualized rate of 6.33M, the lowest since 2004 January, the National Association of Realtors said Tuesday... The median sales price has risen 0.9% in the past year to $230K. It matches June for the weakest price growth in 11 years. Prices fell on a year-over-year basis in the West and the Northeast... Sales of condos rose 2.8% in July to 818K. Sales of single-family homes fell 5% to 5.51M."
2006-08-23
Frosty Wooldridge _American Daily_
America's Hazardous Future: Unrestricted immigration, both legal and illegal, proves a merciless weapon of war
"Where once immigration furnished men and women for building a nation, today, illegal and unrestricted mass immigration make a few wealthy at the expense of American citizens. Our own corporations 'out-source', 'off-shore' and 'in-source' jobs to Third World countries -- thus leaving American citizens in unemployment lines. Our own Congress renewed the H-1B and H-2B visas, which gave 890K American jobs in the past 10 years to foreigners... 25 Americans suffer death by illegal aliens daily."
2006-08-23 13:59PDT (16:59EDT) (20:59GMT)
Rex Nutting _MarketWatch_
Recession will be nasty and deep
"The United States is headed for a recession that will be 'much nastier, deeper and more protracted' than the 2001 recession, says Nouriel Roubini, president of Roubini Global Economics. Writing on his blog Wednesday, Roubini repeated his call that the U.S. would be in recession in 2007, arguing that the collapse of housing would bring down the rest of the economy... Roubini is a professor of economics at New York University and was a senior economist in the White House and the Treasury Department in the late 1990s. His firm focuses largely on global macroeconomics."
2006-08-23 14:29PDT (17:29EDT) (21:29GMT)
Rex Crum _MarketWatch_
Apple of Cupertino and Creative Technology of Singapore settled patent disputes over iPod technology
2006-08-23
Chris McManes IEEE-USA
Government Reports Confirm H-1B Wage Violations, Lack of Enforcement
"Many H-1B workers have not been paid the wages their employers claimed they would pay them, but because of the Department of Labor's limited authority to investigate such claims, the extent of these violations is unknown. 'It's time to blow away the myth that the H-1B program protects foreign workers.', IEEE-USA Vice President Ron Hira said. 'Many H-1B holders are treated like indentured servants. So before Congress considers raising the H-1B cap, it should give the Labor Department broader enforcement authority to investigate claims of work-place and wage abuse.' The Government Accountability Office (GAO) has documented numerous H-1B violations. These include:
1) 'From fiscal year 2000 through fiscal year 2005, [the Department of] Labor reported an increase in the number of H-1B complaints and violations, and a corresponding increase in the number of employer penalties. in fiscal year 2000 Labor required employers to pay back wages totaling $1.2M to 226 H-1B workers; by fiscal year 2005, back wage penalties had increased to $5.2M for 604 workers.' (GAO report 2006 June (pdf) pg 2)
2) 'Labor is responsible for, among other things, ensuring that employers do not violate H-1B wage agreements, and continues to find instances of employers not paying H-1B workers the wages required by law; however, the extent to which violations occur is unknown and may be due in part to Labor's limited investigative authority.' (GAO report 2003 September (pdf) pg 4)
3) 'over the last 4.5 years, 83% of the closed H-1B investigations found violations -- compared to about 40% to 60% under other labor laws, according to labor officials, and the amount of back wages owed to H-1B workers has been substantial -- over $2M or about $3,800 per employee found to have back wages due.' (GAO report 2000 September (pdf) pg 22)
Hira said these reports show what companies say they will pay an H-1B holder and what they actually pay are 2 different things. He drew an analogy with the [income extortion] system. 'How many people would pay [government extortions] if they didn't fear being audited [and attacked in force]?', he said. 'Because companies know their use of the H-1B program will never be scrutinized, some exploit H-1B workers with little worry of being caught. Congress should enact an auditing system for the H-1B program to improve the program's integrity and ensure foreign workers are not exploited.'"
2006-08-23
Edwin S. Rubenstein _V Dare_
Pew study buries inconvenient truths about immigration
"Warning: Double negatives can be dangerous to your intellectual health... In 5 of the top 10 immigration growth states, 1990-2000, native workers were employed at below-average rates in 2000. Similarly, in 5 of the 10 top immigration states, 2000-2004, natives were employed at below-average rates in 2004. In nearly half (24) of the states, foreign-born workers appear to have reduced employment opportunities for natives over the 1990-2000 period... Pew researchers compare immigrant growth rates to native employment rate levels at the end of the period. This methodology virtually ensures misleading results... why not compare the changes of both variables?... many native workers will move out of state in response to low-wage immigrant competition, while out of state employers seeking cheap labor will move in. These interstate flows of labor and capital disperse the impact of immigration throughout the country... Is a higher fraction of working natives a good thing? Not always. Increasing native employment rates may signal the inability of primary wage earners to support their families, or the need of aging Boomers to postpone retirement. The displacement of native workers by immigrants exacerbates both trends. Wages are a far better indicator of worker well-being. And, as Harvard's George Borjas, has documented, they are showing that immigration is having an increasing negative impact."
2006-08-23
Rebecca Carr _Houston Chronicle_
Name of senator who put "secret hold" on bill to open federal public records is also being held secret
"An unidentified senator placed a 'secret hold' on legislation introduced by senators Tom Coburn, R-OK, and Barack Obama, D-IL, that would create a searchable database of government contracts, grants, insurance, loans and financial assistance, worth $2.5T last year. The data-base would bring transparency to federal spending and be as simple to use as conducting a Google search. The measure had been unanimously passed in a voice vote last month by the Senate Homeland Security and Governmental Affairs Committee. It was on the fast track for floor action before Congress recessed August 4 when someone put a hold on the measure. Now the bill is in political limbo. Under Senate rules, unless the senator who placed the hold decides to lift it, the bill will not be brought up for a vote... The secret hold has prompted conservative and liberal government watch-dog groups to band together to 'smoke out' the senator responsible."

2006-08-24 (5766 Menachem-Av 30?) - 75 Days Until Congressional Election
2006-08-24 05:30PDT (08:30EST) (13:30GMT)
Subri Raman & Tony Sznoluch _DoL ETA_
un-employment insurance weekly claims report
"The advance number of actual initial claims under state programs, unadjusted, totaled 248,918 in the week ending Aug. 19, a decrease of 7,381 from the previous week. There were 252,016 initial claims in the comparable week in 2005. The advance unadjusted insured unemployment rate was 1.8% during the week ending Aug. 12, unchanged from the prior week. The advance unadjusted number for persons claiming UI benefits in state programs totaled 2,335,419, a decrease of 13,124 from the preceding week. A year earlier, the rate was 1.9% and the volume was 2,418,884."
2006-08-24 05:52PDT (08:52EDT) (12:52GMT)
Rex Nutting _MarketWatch_
Durable goods orders fell 2.4% in July
census bureau press release
2006-08-24 08:22PDT (11:22EDT) (15:22GMT)
Rex Nutting _MarketWatch_
New home sales down 4.3% in July, 21.6% in last year: Inventories of unsold homes rose to 11-year high
2006-08-24
Felicia Mello _Nation_
Hard Labor in "Organic" Agriculture
"'The motivation for hiring contractors is to avoid direct responsibility for wages and benefits.', says United Farm Workers (UFW) spokes-person Marc Grossman. 'You have no job rights -- when the harvest begins you have to come with your hat in your hand and beg for your job, even if you've worked for the same grower for twenty years.' Grimmway and contractor Esparza Enterprises currently face a law-suit claiming contract workers were sexually harassed while working at the company. The state Department of Labor has also fined Esparza for failing to train employees to use dangerous equipment and for hiring children without work permits. The checkered record is typical of farm labor contractors. And indeed, nothing about Grimmway's business practices suggests that its workers fare worse than those on other large farms."
2006-08-24
Kenneth Geisler _V Dare_
Why don't more Americans understand the destructive nature of the H-1B guest-worker visa program?
"I landed a contract [agreed to be body shopped] in St. Louis with a very large client. A week went by and a recruiter called me to tell me my client hadn't signed the contract yet. Then after another week later the recruiter told me that Oracle Corp. representatives went to my client directly to ask: 'Why in the world would you have customizations done to our product here in the United States? You should have the work performed by the people in India that wrote the original product.'... Now Oracle is using the fact that they've been able to get enough H-1Bs into the US to get the knowledge and then send them back to India to under-cut American programmers. And Congress doesn't see a problem with this?"
2006-08-24
Chris Shoulet _Top Dog Inc._
Department of Labor Auditing Employers
"There were new Dept. of Labor regulations that went into affect in 2006 February requiring all companies in the US who do any hiring to maintain complete records of all candiates who apply to their company / position. These candidates must also be tracked through an HR system to ensure compliance to the new regulations. The Dept. of Labor is aggressively auditing companies right now -- we currently have 7 clients who are being audited to ensure they are in compliance -- these companies range in size from smaller VC funded start ups -- up to world wide manufacturers and professional services organizations. Companies can not move forward with a candidate until their complete information is entered into their HR system... (For every open position any given company will get 100-500+ resumes -- both qualified and unqualified -- but all need to be tracked to show that EOE and other Dept. of Labor regulations are being met.)"
2006-08-24
Allan Wall _V Dare_
Memo from Mexido: Learning English Here and There
"English language instruction is a big business in Mexico because many Mexicans want to learn English... It might actually be easier for Mexicans to study English here in Mexico than in the U.S.A. More and more and more Mexicans in the U.S. aren't learning English... It used to be that just about every young Mexican sent to study English abroad went to the United States. But now a growing percentage study in Canada instead. Several years ago, I heard a representative of a Canadian English program speaking to students. She told them it was better to study English in Canada, because in the U.S. so many people speak Spanish... In order to graduate high school, California students were required to pass the CAHSEE (California High School Exit Exam) by scoring higher than 55% on an 8th-grade math exam and 60% on a 10th-grade English exam. But by the end of the school year, there were still about 46K college seniors who hadn't been able to pass it... So despite the fact that they are given instructions in Spanish (and other languages), despite the fact that they have all day to complete the exam, despite the fact that they get to have their own hand-written glossary (in my day we called that a 'cheat sheet'), there were still 46K who failed! I teach English in Mexico, and I don't run my classes like that. In my classes, I speak English. I don't recognize Spanish in my class. If a student speaks to me in Spanish, I answer, 'What?'... If you really want to acquire a language, don't translate -- think in the target language... Yet in California, they allow students taking the exit exam to use a Spanish-English glossary! And they still fail! They'd be better off studying English in Mexico. They might learn more. As a nation, what can the U.S.A. do about this? Obviously, the first thing to do is cut immigration. We are just taking in too many immigrants to assimilate. When they're not learning English, they're not assimilating."

2006-08-25 (5766 Elul 01) - 74 Days Until Congressional Election
2006-08-25
Kris Axtman _Christian Science Monitor_
Why illegal immigration is a hot topic
"Houston, where one of the 21 House hearings was held, has 400K illegal immigrants, by some estimates... In 1994, 12.3% of students and 7.8% of teachers were involved in ESL in the Houston area. Today, 17% of students and 9.5% of teachers are involved in it. In addition, the Harris County Hospital District saw a 52.8% increase of undocumented outpatients between 2002 and 2005, representing a 96% increase in cost for services rendered... Steven Camarota, director of research at the Center for Immigration Studies in Washington. 'It doesn't matter if there are 10 uninsured illegal aliens in your town. It matters if there are 10K.'"
2006-08-25 10:00PDT (13:00EDT) (17:00GMT)
_World Net Daily_
Open Borders Turn Americans into Road-Kill
2006-08-25 11:00PDT (14:00EDT) (18:00GMT)
Michael Paige _MarketWatch_
Software pirate sentenced to 6 years in prison
2006-08-25 10:53PDT (13:53EDT) (17:53GMT)
Matt Apuzzo _AP_/_Yahoo!_
State Department official faces bribe-taking charge
"Michael John O'Keefe, the deputy non-immigrant visa chief at the U.S. Consulate in Toronto, was indicted on bribery and conspiracy charges Friday. Sunil Agrawal, a native of India and the chief executive of New York-based STS Jewels, was also charged. Agrawal sent O'Keefe the names of employees who needed visas to work for her company, prosecutors said, and O'Keefe scheduled them outside the normal visa process. O'Keefe did his best to make sure he conducted the interviews and awarded 21 visas to STS employees, according to an indictment unsealed Friday. Since the terrorist attacks of 2001, authorities have worked to tighten controls over non-immigrant visas like those granted to students, tourists and workers. Friday's indictment, however, describes a scheme in which O'Keefe fast-tracked applications and approved some that had been rejected, even when a subordinate noted that terrorists use jewelry to raise money... hotel... $3K ring... In June, after he renewed visas for five STS managers, O'Keefe and two exotic dancers flew to Las Vegas, prosecutors said. Agrawal is accused of paying more than $5,400 for airfare, hotels, meals and incidentals for the trip. O'Keefe was scheduled to be present in federal court Friday afternoon."
Morgan Beard _Colored Stone_
Suit against STS Jewels for terrorist fund-raising dismissed
"Charges against tanzanite wholesaler STS Jewels Inc., named as one of the defendants in a civil suit brought by vicitims of the September 11 terrorist attacks... STS Jewels CEO Sunil Agrawal... The official complaint in the law-suit says: 'STS Jewels had actual or constructive knowledge that its sales of tanzanite provided (and continue to provide) financial support to al Qaeda and Osama bin Laden. With that knowledge, STS aided and abetted the Terrorist Defendants' various acts of terrorism described throughout the Complaint by providing the financial support and basis for those activities to take place.'... The case against the other defendants -- including everyone from Osama bin Laden to the Taliban to the Tanzanian Mineral Dealers Association (TAMIDA) -- will proceed on schedule. TAMIDA is the only industry company or association that remains on the defendants' list."
2006-08-25 12:00PDT (15:00EDT) (19:00GMT)
George Leopold _EE Times_
High-End Chip Design Jobs Are Being Off-Shored
"The government's examination of offshoring has been out-sourced. An obscure quasi-governmental agency called the National Academy of Public Administration is following up on key conclusions of a 2004 July study by the Commerce Department's Technology Administration on the off-shoring of high-tech jobs... The off-shoring panel wants to create a framework for using what Ryder called 'micro-level data' collected by government agencies like the Bureau of Labor Statistics and the Bureau of Economic Analysis. U.S. labor statistics that would shed light on the breadth of high-tech off-shoring are often confidential, and Ryder said no framework exists for sharing multi-agency data... The Commerce study, which was suppressed for two years by the Bush Administration, concluded that contrary to U.S. industry claims, design-engineering jobs are being shipped to locations like India, primarily to save on labor costs at home. It found that foreign engineers 'are not, for the most part, working on country-specific applications, working for Indian clients, working with clients in the same time zone or engaged in 24/7 design'... Congress directed the [National Academy of Public Administration] to define job off-shoring; examine current data and determine what additional data is needed to document off-shoring; and analyze the factors accounting for off-shoring, along with its impact on U.S. workers, industry and schools. The first portion of the 3-part NAPA study was finished in January... For the U.S. semiconductor industry, the result has been the out-sourcing or off-shoring of functions like chip design, production and R&D. Ryder said multinational corporations are expanding their over-seas operations faster than their U.S. facilities."
2006-08-25 12:30PDT (15:30EDT) (19:30GMT)
Gabriel Madway _MarketWatch_
Corrupt federal judge issued injunction against Northwest Airlines flight attendants to block strike
2006-08-25
James Paton _Rocky Mountain News_
Pay stagnates in sectors full of foreign-born workers
"The economist Borjas said in a recent commentary that lower wages do not mean a 'net loss' for the economy. There are clear benefits [to some]. Wage decreases translate into higher profits and lower prices as part of a 'redistribution' of wealth, he said. 'Whether or not such transfers are desirable is one of the central questions in the immigration debate.', he said... his rivals still lure lots of illegal workers, he said, because it's so easy to get away with it while doing what the law demands."
2006-08-25

| | |
| --- | --- |
| DJIA | 11,284.05 |
| S&P 500 | 1,295.09 |
| NASDAQ | 2,140.29 |
| 10-year US T-Bond | 4.79% |
| crude oil | 72.51 |
| gold | 630.80 |
| silver | 12.37 |
| platinum | 1,233.00 |
| palladium | 345.80 |
| copper | 0.21516 |
| natgas | $7.157/MBTU |
| natgas | $2.0298/gallon |
| natgas | $1.8951/gallon |
I usually get this info from MarketWatch, which gets them from BigCharts.
2006-08-26 (5766 Elul 02) - 73 Days Until Congressional Election
2006-08-26
_Chicagoland Science & Technology News_
Salaries Higher for New Chemistry Grads, But Job Market Still Soft
"Starting salaries are up for new chemistry graduates, though not as high as in the past, and the job market continues to be tight, according to the American Chemical Society's (ACS) annual starting salary survey, reported in the August 7 issue of Chemical & Engineering News (C&EN). The median salary of inexperienced bachelor's level chemistry graduates increased from $32,500 for the 2004 class to $35K for 2005 graduates, from $43,600 to $45K for master's level graduates, and from $65K to $72,400 for new Ph.D. graduates for the same period. When inflation is taken into account, however, the median starting salaries for 2005 graduates at all degree levels were still below what they had been for 2000 graduates, indicating a continued soft job market. In addition, the percentage of new 2005 doctoral chemistry graduates with temporary or permanent fulltime employment during the week starting 2005 October 5, was 38%, down from 50% of the new graduates in 2000. The majority of those not employed were in post-doctoral programs. A total of 9% of the new doctoral grads were unemployed."

2006-08-27 (5766 Elul 03) - 72 Days Until Congressional Election
2006-08-27
Michael Kinsman _San Diego Union-Tribune_
Problems obtaining foreign worker visas leave some employers stuck recruiting Americans for a change
2006-08-27
_Guardian_
RFID privacy violation tools deployed in England to monitor garbage cans
"The tiny devices identify each bin so that records can be kept on the waste disposal habits of its owners, and up to 500K bins in council districts across England are thought to have already been fitted... German firm Deister, which has a base in Spalding, Lincolnshire, is one of several firms selling the technology."
2006-08-27
Binyamin Appelbaum, Rick Rothaker & Franco Ordonez _Charlotte Observer_
Money transfers out of USA continue to rise
"To curb illegal immigration, the federal government has posted soldiers on the Mexican border, arrested workers at job sites, and talked about making it a felony to enter the U.S.A. without permission. But it puts greater hope in a relatively unknown and unlikely strategy: increasing the amount of money immigrants send back to Mexico. The Bush administration says the billions sent south each year can be used to build the Mexican economy, thereby reducing immigration. For the past 5 years, the government has worked with Mexico and money senders to reduce the cost of remittances, and increase the volume [thus draining value and currency out of the US economy]. Remittances to Mexico have more than doubled, topping $20G in 2005. Only oil exports made more money for the country. But there is little evidence the inflow of money is reducing the outflow of people... Last year, the region received more than $53G in remittances, up 17% from 2004, according to the Inter-American Development Bank (IDB). Three-fourths is sent from the U.S.A., and the largest share -- 38 cents of every dollar -- flows to Mexico... Last year, representative Tom Tancredo, R-CO, said Mexico was 'hooked' on remittances. He threatened legislation to cut foreign aid by the amount of remittances to offset what he called the strain on U.S. [tax-victims]. Tancredo spokesman Carlos Espinosa said the legislation was never introduced because it would have been unconstitutional, but the congressman 'wanted to raise it as an issue' [but, of course, there's nothing in the US constitution that would not allow such a measure]."

2006-08-28 (5766 Elul 04) - 71 Days Until Congressional Election
2006-08-28
Jeff Miller _Diamonds_
Conspiracy and Bribery Charges Face STS Jewels' Sunil Agarwal
"Kenneth Wainstein, the attorney of the United States in and for the District of Columbia, filed an indictment against jeweler Sunil Agrawal, CEO of STS Jewels, for bribery and conspiracy of a federal official following a 2-year long investigation. STS Jewels is a jewelry manufacturer and dealer based in Long Island City, New York. According to the company's website, STS Jewels has offices in Canada, India, Thailand, Hong Kong, Japan, Taiwan, Brazil, Dubai and Great Britain. Tanzanite jewelry is the company's specialty. Agrawal is also president of the Indian Diamond and Colorstone Association. In court papers filed 2006 August 18, in the District of Columbia -- which were sealed until August 25 pending arrests -- defendant Agrawal, and defendant Michael John O'Keefe were indicted for three counts of bribery and conspiracy. As of August 25, O'Keefe had been taken into custody, and Agrawal was last reported being seen in London, for which the United States has sought a provisional arrest warrant as of press time. While Agrawal holds lawful, permanent residence status in the United States he has, according to the Federal prosecutors, also sponsored employees for visas in support operations of STS Jewels. State Department Consulate official (Mike) O'Keefe, conspired to, agreed to, and sought to receive and accept 'things of value' from Agrawal in exchange for O'Keefe's favorable performance as an official of the United States government. O'Keefe worked out of the United States consulate in Toronto, Canada... At first, in early 2004, O'Keefe was scheduling STS Jewels employee appointments and he handled the application process and interviews personally and expedited the paperwork. O'Keefe approved all visas sponsored by STS Jewels, and as more requests came in from Agrawal through year 2005, O'Keefe eventually dropped the appointment requirement and simply granted the visas and approved some that had been rejected. [Agarwal had been named in a suit as having been among those who helped finance or otherwise aided the people who crashed the jets into the World Trade Center in 2001, but was later removed by a federal judge.]"
2006-08-28 08:30:12PDT (11:30:12EDT) (15:30:12GMT)
"Duke1676" _ePluribus Media_
Minutemen go on the campaign trail
2006-08-28
Frosty Wooldridge _American Daily_
21st Century Paul Revere Ride part 13
2006-08-28

| | |
| --- | --- |
| DJIA | 11,352.01 |
| S&P 500 | 1,301.78 |
| NASDAQ | 2,160.70 |
| 10-year US T-Bond | 4.80% |
| crude oil | 70.61 |
| gold | 623.90 |
I usually get this info from MarketWatch, which gets them from BigCharts.
2006-08-29 (5766 Elul 05) - 70 Days Until Congressional Election
2006-08-29
Greg Robb _MarketWatch_
Consumer confidence fell sharply in August to 99.6, the lowest since 2005 November
Conference Board consumer confidence index
"The outlook for the labor market was also less favorable. Those expecting more jobs to become available in the coming months decreased from 14.3% in July to 14.0% . Those expecting fewer jobs increased from 16.5% to 18.3%. The proportion of consumers anticipating their incomes to increase in the months ahead declined from 18.3% to 17.7%."
2006-08-29 03:16PDT (06:16EDT) (10:16GMT)
_Local 6_
Florida Poll-Worker Fired for Criticisms of Touch-Screen Voting System
"Volusia County Supervisor of Elections Ann McFall fired 76-year-old Drusilla Synal, a poll worker for more than a decade, for making the derogatory remarks as she cast her ballot during an early voting session last week. McFall said Synal told everyone in the polling place that she disliked the touch-screen voting machines because they don't leave a paper trail."
2006-08-29 09:40:31PDT (12:40:31EDT) (16:40:31GMT)
Bridget Johnson _Los Angeles Daily News_
Something's wrong with illegal alien protests
"Earlier this year, the Maywood City Council passed a resolution opposing the Sensenbrenner immigration bill [HR4377] after it passed in the House, and the town was designated the first 'sanctuary city' in the state. The city also nixed police checkpoints so as not to net illegal immigrants without driver's licenses, and disbanded its traffic division for the same reason. Saturday, Save Our State showed up to protest that policy in front of Maywood City Hall, numbering several dozen with 'Don't tread on me' and American flags. 'Not anti-Hispanic, anti-illegal alien', read one sign; 'Maywood is part of the U.S. and its elected officials need to act accordingly', read another. One man held a small sign that read 'traitors', and the group was fronted by a banner championing Colorado representative Tom Tancredo for president... protesters and neighboring residents who pulled out Mexican flags and joined the event. I had gotten wind of a socialist organization calling people out for the demonstration, hence showed up to find the counter-protest to be an eclectic mix of white guys in Che T-shirts and Latinos - wearing shirts ordering people to not call them Latino or Hispanic (too European), but Mexican - denouncing white people. And if immigration proponents have been trying to pass off reconquista claims - the belief that immigrants want to take back "Aztlan" - as paranoid, these protesters weren't helping. One sign proclaimed 'Stolen continent' - yet displayed two continents, North and South America. 'White racists this is our continent.', read one sign. Another said, 'We will never live in peace until we get the European squatters off our lands.'"
2006-08-29
James Maguire _Datamation_/_IT Management_
How to Survive the Off-Shore Out-Sourcing Fad
"If you're a tech professional wishing that out-sourcing would dry up and blow away (before your job does) there might a glimmer of hope... Okay, so maybe the glimmer of hope is pretty dim. Then what, in the face of a constant threat from outsourcing, is an IT professional to do? For IT workers, an effective way to battle the threat of outsourcing is to be a 'versatilist', says Gartner's Morello... When Morello talks with CIOs and IT leaders, she finds them to be struggling to find tech staffers 'who are business savvy, who can really communicate and be fluent in business and technology issues, and who can raise the bar for the organization overall'... Unfortunately, IT professionals aren't always allowed the latitude to grow within an organization. If you're a specialist who wants to expand into another area, you're seldom allowed to do so -- your firm needs your full attention on your niche area."
2006-08-29
_Las Vegas Sun_/_AP_
109 illegal aliens arrested in Las Vegas
"In a 6-day sweep called 'Operation Return to Sender', federal authorities said Tuesday they had arrested 109 illegal immigrants and sent 35 out of the country. The remaining detainees were in the custody of U.S. Immigration and Customs Enforcement awaiting a hearing with an immigration judge, the agency said. More than half of those arrested, or 57, had criminal records, including past convictions for robbery, assault, drug charges and sex offenses, the agency said... Most of those arrested were Mexican nationals, but the detainees were also from Guatemala, El Salvador, Honduras, Nicaragua, Belize, the Philippines, Colombia, Belgium, Iran, Cuba and Korea."
2006-08-29
Chitra Subramanyam _Tallahassee Demagogue_
State employees booked as illegal aliens
"U.S. Magistrate William C. Sherrill slowly read out the details of 2 criminal complaints against Felicita Cruz-Marquez and Floriberto Roblero-Salas on Monday... William Clark, federal defense attorney, said his clients were arrested on August 26 at the Betty Easley Building in Tallahassee. The complaint, Clark said, noted that the arrests were a part of a routine search and investigation. The two were a part of the cleaning crew, Clark said, working in the state building and had been working there for about a year. Cruz-Marquez is from Honduras and Roblero-Salas is from Mexico, he said. The complaint also states that Cruz-Marquez was 'an alien who had previously been denied admission, excluded, deported, and removed from the United States' on 1996 December 24. Roblero-Salas had been deported on 2001 September 10. Both were ordered to be deported those times because they were in the country illegally. [Other sources report on 2006-08-31 that 55 illegal aliens were arrested.]"
2006-08-29
Kurt Nimmo _Another Day in the Empire_
Senate Judiciary Committee to Shred the Bill of Rights

2006-08-30 (5766 Elul 06) - 69 Days Until Congressional Election
2006-08-29 17:26PDT (2006-08-29 20:26EDT) (2006-08-30 00:26GMT)
Ana Campoy _MarketWatch_
AT&T customer data has been hacked; kkkredit kkkard numbers grabbed
2006-08-30 07:34PDT (10:34EDT) (14:34GMT)
Rex Nutting _MarketWatch_
First increase in median income in 6 years
"Real [inflation adjusted] median incomes for 2005 rose 1.1% to $46,326 but were down 0.5% from 2001's $46,569... the top 20% of families accounting for a record 50.4% of all household income, just the third time since the mid-1960s that they've taken more than half. For the top 20%, the average income rose by $3,081, or 2%, to $159,583... Meanwhile, the bottom 20% captured just 3.4% of income, matching their lowest share since the mid-1960s. Average incomes for the bottom 20% increased by $68, or 0.6%, to $10,587. The Gini co-efficient -- a technical measure of [the deviation of the shape of the statistical income level frequency curve from the prototype bell curve] -- rose to 0.469, the highest in the 40-year history of the annual income report. The poverty rate declined for the first time since 2000, nosing down to 12.6% from 12.7%..."
census bureau poverty page
2006-08-30 07:45PDT (10:45EDT) (14:45GMT)
Rex Nutting _MarketWatch_
GDP revised to a 2.9% growth rate for 2006 Q2: wages & salaries showing better growth
"The core inflation measure, closely watched by the Federal Reserve, rose 2.8% in the second quarter, down from 2.9% reported earlier. The year-over-year change was unrevised at 2.3% -- above the Fed's target of 1% to 2%. It's the largest increase in core prices in 11 years. Corporate profits increased 3.2% quarter-to-quarter, down from the 12.6% increase in the first quarter. Cash flow increased 1.2%. In the past year, before-tax profits are up 20.5%. Domestic profits of non-financial corporations increased $5.6G in the second quarter after rising $94.5G in the first. Profit per unit of output fell slightly, as unit labor costs rose faster than unit prices. Income from employee compensation was revised up by $106G annualized in the first two quarters, according to more up-to-date figures provided by the Labor Department. Wages and salaries increased 4.5% in the first quarter and 1.5% in the second, revised up from estimated growth of 1.7% in the first quarter and 1% in the second. Wages increased by $293G annualized in the two quarters, revised from $195G earlier. The savings rate was revised up to negative 0.7% in the quarter from the previous estimate of negative 1.5%. Disposable incomes increased 1.5% in the quarter, revised from 1% earlier."
BEA data releases
Rex Nutting _MarketWatch_
Slow-down looming for profit growth (with graph)
"Corporate profits before taxes rose at an annual rate of 13.2% in the second quarter, the 14th quarter of double-digit growth in the 19 quarters since the 2001 recession, according to Commerce Department data released Wednesday... Profits had increased at a 60.1% annual pace in the first quarter and 46.7% in the fourth quarter of 2005. Profits are up 20.5% in the past year, the government said... Profits accounted for 13.8% of national income in the second quarter, the highest share since the 14.6% share seen in the fourth quarter of 1950. Profits totaled $1.62T on an annualized basis in the second quarter, more than double the $793G earned as the recovery got under way in 2001... Undistributed profits rose 32% in the past year to $504G... Most of the increase in profits during the second quarter came from profits on over-seas operations, up 17.1% annualized, and from profits at financial corporations, up 35.3% annualized... By contrast, profits of domestic nonfinancial corporations, which account for about two-thirds of domestic profits, increased at a 2.5% annual rate in the second quarter. Aside from the hurricane-related decline in the third quarter last year, it was the slowest profit growth in 13 quarters."
2006-08-30 08:00PDT (11:00EDT) (15:00GMT)
Greg Robb _MarketWatch_
ADP predicts 107K net new jobs will have been created in August
2006-08-31 10:54PDT (13:54EDT) (17:54GMT)
Mark Preston _CNN_
AFL-CIO to spend $40M on elections this year
2006-08-30 (5766 Elul 06)
Dan Gordon _Jewish World Review_
How Israel won on the battle-field against Hezballah and lost in the media, and why it is important to America
"By any legitimate measure Hezballah was handed a resounding military defeat by the IDF in the recent fighting, and while the cancer that is Hezballah was not cured by Israel's soldiers, it was put into remission... Hezballah is a terrorist army, trained like an army, organized like an army, funded and equipped like an army, with one glaring difference. The main use of its arsenal was terror aimed at Israel's civilian population while hiding behind Lebanon's civilian population. Its intent was to cause maximum civilian casualties amongst both. This was not by accident. This was by design. This was Hezballah's war, planned and prepared for 6 years, funded by close to a billion dollars by Iran, aided by Syria. One of the great benefits to the West to come out of this war (if they choose not to turn a blind eye to it) is the certain knowledge that Hezballah is Iran's terrorist operational arm. It is the terrorist extension of Iran's expressed foreign policy. It is not a coincidence that Hezballah launched its totally unprovoked attack across Israel's internationally recognized border, killing and kidnapping Israeli soldiers and dragging Lebanon and Israel into a war which neither one wanted at exactly the moment when the international community had issued its ultimatum to Iran. That ultimatum was: 'Cease your efforts to develop nuclear weapons or face the sanctions of the International Community.' Iran's response was Hezballah's war."

2006-08-31 (5766 Elul 07) - 68 Days Until Congressional Election
2006-08-31 05:30PDT (08:30EST) (13:30GMT)
Subri Raman & Tony Sznoluch _DoL ETA_
un-employment insurance weekly claims report
current press release
"The advance number of actual initial claims under state programs, unadjusted, totaled 249,492 in the week ending Aug. 26, a decrease of 2,778 from the previous week. There were 251,642 initial claims in the comparable week in 2005. The advance unadjusted insured unemployment rate was 1.8% during the week ending Aug. 19, unchanged from the prior week. The advance unadjusted number for persons claiming UI benefits in state programs totaled 2,277,619, a decrease of 48,767 from the preceding week. A year earlier, the rate was 1.9% and the volume was 2,379,439."
2006-08-31 07:22PDT (10:22EDT) (14:22GMT)
Jennifer Waters _MarketWatch_
Back-to-school sales boosts most retailers
2006-08-31 07:23PDT (10:23EDT) (14:23GMT)
Rex Nutting _MarketWatch_
Factory orders slipped 0.6% in July
census bureau reports
2006-08-31 07:53PDT (10:53EDT) (14:53GMT)
Robert Schroeder _MarketWatch_
Seasonally adjusted initial unemployment insurance claims fell to 316K
2006-08-31 07:57PDT (10:57EDT) (14:57GMT)
_Macon Daily_
Economy could be in recession again as Clinton-Bush depression continues
Reuters
iWon
"The National Association of Purchasing Management-Chicago business barometer slipped to 57.1 from 57.9 in July, for a 40th straight month of growth. Economists' median forecast had put the index at 57.0. A reading above 50 indicates expansion. According to Kingsbury International, a partner of NAPM Chicago which puts out The National Association of Purchasing Management-Chicago business barometer, 'the U.S. economy could be in a recession at this time. In 4 of the last 5 recessions, the slowing of the Chicago business barometer signaled a recession either 1 or 2 years later.', the report said."
2006-08-31 08:03PDT (11:03EDT) (15:03GMT)
_iWon_/_Reuters_
Midwest business grows, but recession may loom
2006-08-31 08:19PDT (11:19EDT) (15:19GMT)
Rex Nutting _MarketWatch_
CPI up 0.1% in July; consumer spending up 0.8%, personal income up 0.5%
2006-08-31
_Globe and Mail_/_Reuters_
Canadian economy slammed on the brakes in 2006 Q2
2006-08-31 09:37PDT (12:37EDT) (16:37GMT)
Greg Robb _MarketWatch_
Fed chief Barnanke expects US productivity to continue growth
"Strong productivity gains allow the economy to grow fast without inflationary pressures building. Productivity, a vital economic concept that remains elusive to gauge accurately, is important because it is the only source of improvement in U.S. living standards over the long-run. After sluggish gains in the 1970s and 1980s, productivity accelerated to average about 2.5% per year beginning in the mid-1990s. Productivity has averaged 3.1% during this recovery... Recent government revisions to the national income and product accounts have shown productivity growth over the past few years to be slightly weaker than previously thought, but Bernanke said he was cautiously optimistic that the longer-term rate of productivity growth could remain at roughly 2.5% per year... Bernanke said the answer to the productivity puzzle may be the investment in 'intangible' capital that accompanied the widespread use of computers into the work-place. This would help explain why productivity continued to soar after spending on high-tech equipment plunged after the dot.com bubble burst in 2000."
Ben S. Bernanke _Federal Reserve Board_
Remarks to "Leadership South Carolina"
"One of the most important economic developments in the United States in the past decade or so has been a sustained increase in the growth rate of labor productivity, or output per hour of work. From the early 1970s until about 1995, productivity growth in the U.S. non-farm business sector averaged about 1.5% per year -- a disappointingly low figure relative both to U.S. historical experience and to the performance of other industrial economies over the same period. Between 1995 and 2000, however, the rate of productivity growth picked up significantly, to about 2.5% per year -- a figure that contributed to the view, held by many at the time, that the United States might be entering a new economic era. Talk of the 'new economy' faded with the sharp declines in the stock valuations of high-tech firms at the turn of the millennium. Yet, remarkably, productivity accelerated further in the early part of this decade. From the end of 2000 to the end of 2003, productivity rose at a 3.5% annual rate and, even after recent downward revisions to the data, it is estimated to have increased at an average annual rate of 2.25% since the end of 2003. These advances were achieved despite adverse developments that included the 2001 recession, the terrorist attacks of 2001 September 11, corporate governance scandals, and in the past few years, devastating hurricanes and very substantial increases in the cost of energy... One study (Stiroh, 2002) found that a majority of U.S. industries experienced an acceleration of productivity in the latter part of the 1990s. Significantly, the study also found the gains to be the greatest in industries that use IT capital most intensively... By one estimate, European productivity increased from 44 percent of the U.S. level in 1950 to near-equality with the United States by 1995 (Gordon, 2004 and 2006). However, the available data suggest that, since about 1995, productivity growth in European nations has slowed, on average, in contrast to the pickup experienced in the United States. These trends have led to an increasing divergence in productivity levels in the United States and Europe (see van Ark and Inklaar, 2005). Researchers have made the important point that differences in productivity growth between the United States and Europe appear not to have been particularly large in the IT-producing sectors, where U.S. strengths in the development of computers and semiconductors have been partly offset by European leadership in communications. Rather, the U.S. advantage has been most evident in the IT-using sectors, which have performed better in the United States than elsewhere... The second productivity puzzle relates to the further acceleration in productivity that occurred earlier in this decade despite the decline in IT investment after 2000 and the rather modest recovery in recent years.5 Again, a number of explanations have been proposed, including business restructuring and an even more rapid pace of technical change and of the diffusion of technological advances. It is interesting, however, that the recent episode is not the first time that we have seen productivity improvements lagging well behind investments in new technology. Notably, computers were first commercialized in the 1950s, and personal computers began to come into widespread use in the early 1980s; but until the mid-1990s, these developments had little evident effect on measures of productivity. Indeed, an oft-quoted quip by economist Robert Solow held that, as of the late 1980s, 'computers are everywhere except in the productivity statistics'... Some observers have characterized the new information and communication technologies as general-purpose technologies, which means that -- like earlier major innovations such as electrification and the internal combustion engine -- they have the potential to revolutionize production and make many new goods and services available to consumers (see Bresnahan and Trajtenberg, 1995). To make effective use of such a technology within a specific firm or industry, however, managers must supplement their purchases of new equipment with investments in firm- or industry-specific research and development, worker training, and organizational redesign -- all examples of what economists call intangible capital. Although investments in intangible capital are, for the most part, not counted as capital investment in the national income and product accounts, they appear to be quantitatively important. One recent study estimated that, by the late 1990s, investments in intangible capital by U.S. businesses were as large as investments in traditional tangible capital such as buildings and machines (Corrado, Hulten, and Sichel, 2006). Recognizing the importance of intangible capital has several interesting implications. First, because investment in intangible capital is typically treated as a current expense rather than as an investment, aggregate saving and investment may be significantly under-stated in the U.S. official statistics. Second, firms' need to invest in intangible capital -- and thus to divert resources from the production of market goods or services -- helps to explain why measured output and productivity may decline or grow slowly during the period after firms adopt new technologies. Finally, the concept of intangible capital may shed light on the puzzle of why productivity growth has remained strong despite the deceleration in IT investment. Because investments in high-tech capital typically require complementary investments in intangible capital for productivity gains to be realized, the benefits of high-tech investment may become visible only after an extended period during which firms are making the necessary investments in intangibles... although spending on high-tech equipment and software has recovered noticeably from its recent lows, growth in IT spending remains well below the rates observed before the 2001 recession. Some industry participants have suggested that less-rapid growth in IT spending may reflect the absence of major new business applications for IT -- 'killer apps', as they are called. Moreover, until we have a more complete understanding of the factors behind productivity growth in the past five years, we should be cautious in drawing any strong conclusions about the future..."
2006-08-31 10:00PDT (13:00EDT) (17:00GMT)
Joseph Farah _World Net Daily_
Why the secrecy over NAFTA super-high-way?
"Here's the way the journalism major who graduated in 1985 describes himself: 'Ken Miller, BA1985, is executive director for North America's Superhighway Coalition Inc. in Kansas City, MO. NASCO is a not-for-profit grass-roots lobbying group that promotes interstates 35, 29 and 94 as the premier routes for North American trade. Since 1999, the coalition has secured more than $20M in federal funding to improve transportation infrastructure and technology along those highways. Miller also wrote a story titled North America's Superhighway, published in Transportation and Distribution magazine in 2001 January.'"
2006-08-31 12:16PDT (15:16EDT) (19:16GMT)
_Houston Business Journal_
Texas real median income shrinking
Dallas Business Journal
"In fact, Texas has shown a 6.2% decline in real median income since 2002. Virtually all demographic groups have experienced the trend, with younger workers and African-Americans especially hard hit by the decline in real wages... Texas has a lower unemployment rate and better job growth than the country as a whole. But the disconnect between sustained job growth and broad-based wage growth has increased over the past year."
2006-08-31
_WNDU South Bend, IN_
Pinching Pennies to Survive
"Productivity and profits are up, so, why aren't pay-checks on the rise as well?... most Americans don't feel any better off. Jared Bernstein, senior economist of the economic policy institute said, 'Among economists, the mantra is, faster productivity growth automatically leads to higher living standards, but in fact, that's not occurring.' Economic policy institute numbers show a steady rise in the productivity of the American work-force, and yet, at the same time, those workers' pay-checks have actually declined... Johnny C. Taylor Jr., chairman board of directors of society for human resource management said, 'The top 1% of wage earners are living well, the rest of American workers are really starting to feel the pressure, rising health care costs, the rise in fuel costs and they're asking themselves, if the economy is doing so well, then why am I not sharing in that?' The problem facing workers today, say some economists, is that companies are more interested in keeping Wall Street happy than sharing their success with employees."
2006-08-31 14:53PDT (17:53EDT) (21:53GMT)
Alexandra Twin _CNN_/_Money_
As if investors don't have enough to handle, get ready for what's typically the worst month of the year (with table)
"Since 1950, the Dow has fallen an average of 1.1% in September, while the S&P 500 has fallen an average of 0.7%, according to the Almanac. Over the past 16 years, September is only the second-worst month, after August. Since its inception in 1971, the Nasdaq has seen an average decline of 1% in the month... August is typically the third-worst month of the year for the major gauges. But after nearing five-year highs in May, the major gauges slumped through June, waffled in July and then recovered in August... Typically the end of rate hikes has brought stock declines in the 6 to 12 months that follow. And, according to the Almanac, the market has on average fallen 22.2% between its high in year 1 of the presidential cycle and its low in year 2. Since peaking in 2005 March, the Dow is actually up almost 4%, suggesting a big sell-off is due this fall. Watch out."
2006-08-31
Gene Sperling _Bloomberg_
Labor Data Must Be Examined More Carefully
"First, the full range of data on the labor market is a long way from showing that we face a significant increase in wages, much less an inflationary threat. Second, whatever direction wages are headed now, pay has risen little during the past 5 years even as unemployment has fallen and productivity has gained... While average hourly earnings increased at a 4.5% annual pace over the last 4 months, in inflation-adjusted terms they are little changed from the end of the recession in 2001 November and lower today than they were in 2003. And while median incomes have usually risen 5.5% by the fourth year of a recovery, the annual Census Income and Poverty report released Aug. 29 showed that median income was still lower for 2005 than it was when the recession ended in 2004 November [I think he meant 2001 November]. Another much-watched yardstick, the Employment Cost Index, grew only at a 2.8% annual pace in the private sector in the second quarter -- a drop from 2005 and almost a full percentage point below the average for 2003 and 2004... one has to examine the Three P's: prices, productivity and profits. Higher wages don't necessarily mean higher prices if they are coupled with productivity gains or lower corporate profits. While the recent fall in productivity helped create unexpectedly high unit-labor costs last quarter, productivity growth has been more than 2.5% for a decade and is still projected to be close to that level for 2006. Furthermore, corporate profits are at record highs while workers' share of productivity gains is at a historic low. Economists from Jared Bernstein of the Economic Policy Institute, a progressive policy research organization in Washington, to Federal Reserve Chairman Ben S. Bernanke, have noted the possibility that higher wages could be absorbed by profit margins rather than passed on as higher prices... Unemployment can go down either because more Americans are working or because fewer of them are seeking jobs. If the same ratio of Americans were looking for work today as in 2001 January, the unemployment rate would be 6.5% and would have been more than 7% for much of 2004 and 2005. While the large numbers of workers who are out of the labor market but perhaps available to re-enter might be one reason employers haven't felt the need to raise real wages, the larger explanation may be increased global labor-market competition. This was among the issues debated at the Kansas City Federal Reserve's annual symposium in Jackson Hole, Wyoming, last week. The present unemployment rate may no longer be a sure sign of labor-market tightness when many jobs can be digitized and performed by tens of millions of workers in places like India, [Red China] or VietNam... Why has private-sector job growth during this recovery averaged only 69K a month -- the lowest since the Great Depression? Why has labor received such a small share of productivity gains?"
2006-08-31
_Emerald Coast_
55 illegal alien janitors doing contract work for Florida government arrested
Lakeland Ledger
Bradenton Herald
Orlando Sentinel
"The 55 individuals, all employed by General Building Maintenance, Inc., were arrested Saturday by Immigration and Customs Enforcement special agents. Of the 55 arrested, 3 face criminal prosecution -- 2 for illegally re-entering the country after being deported and 1 for document fraud. The U.S. Attorney's Office for the Northern District of Florida has accepted the cases for prosecution. All 3 individuals are in custody awaiting the outcome of their cases. 21 of those arrested admitted to being illegally present in the country and accepted stipulated orders of removal. Their removal from the country is imminent. The remaining 30 individuals were charged administratively for being in violation of the Immigration and Nationality Act. 24 remain in ICE custody and 6 were given orders of supervision because they were either juveniles, or families with young children. All of those arrested are from Mexico, Honduras and Guatemala."
2006-08-31 15:40PDT (18:40EDT) (22:40GMT)
Michael Paige _MarketWatch_
Intergraph going private for $1.3G
"Following Intergraph's review of its stand-alone plan and strategic alternatives, the company agreed to the deal that will see an investor group led by Hellman & Friedmand and Texas Pacific Group pay $44 for each of its shares."
2006-08-31
John Donnelly _Boston Globe_
Alarm sounds on USA's population boom
InfoShop
CCN Magazine
"The United States, now at nearly 300M people, is the only industrialized country that has experienced strong population growth in the last decade, creating concerns... The Northeast remains by far the most densely populated region of the nation, but it also had the slowest population growth in the country during the 1990s, including a 2% population reduction in urban areas, said the Center for Environment and Population, a Connecticut-based nonprofit research organization that produced the report... While some researchers focus on alarming fertility rates in poor countries, which grew by 16.3% from 1995 to 2005, the US population grew by 10.6% in that period, or 29M people, the report noted [from a combination of high birth rates among some, immigration, and increased longevity]. Europe during that time grew by 504K people, or less than 1%."
Hispanic population growth impacting business
Language barriers plague hospitals in the USA
"Census data says the number of U.S. residents with limited English proficiency has grown to 22M -- 8% of the population. Federal rules require medical providers receiving federal funds [Medicaid or Medicare] to offer language assistance."
Population Boom Crowds Schools
"The Weldon Cooper Center for Public Service report says that the number of public school students will grow about 30K students topping 1M by 2010. That's a 2.5% increase. The increase will cost an additional $275M in local, state and federal education dollars at currrent spending levels."
2006-08-31
_San Diego Union-Tribune_
A story Sunday incorrectly said that companies wishing to obtain an H-1B visa for a foreign worker must convince the federal government that they cannot find qualified workers in the United States. In fact, no such requirement exists.
2006-08-31

| | |
| --- | --- |
| DJIA | 11,381.15 |
| S&P 500 | 1,303.82 |
| NASDAQ | 2,183.75 |
| 10-year US T-Bond | 4.73% |
| crude oil | 70.26 |
| gold | 634.20 |
| silver | 13.03 |
| platinum | 1,251.20 |
| palladium | 348.70 |
| copper | 0.2160 |
| natgas | $6.689/MBTU |
| unleadedgasoline | $1.7504/gal |
| heatingoil | $1.9542/gal |
I usually get this info from MarketWatch, which gets them from BigCharts.
2006 Summer
Steven J. Davis, R. Jason Faberman & John Haltiwanter _U of MD_/_Journal of Economic Perspectives_ vol20#3 pp3-26
The Flow Approach to Labor Markets: New Data Sources and Micro-Macro Links (pdf)
"53% of hires and 52% of separations take place at establishments that change employment by 5% or less in a given month, including 11% at establishments with no employment change. Another 43% of hires occur at establishments that expand by at least 5% in the month, and 42% of separations occur at establishments that contract by at least 5%. Lay-offs are more concentrated at shrinking employers -- 58% take place at establishments that contract by 5% or more during the month. Many hires (16% of the total) occur at contracting establishments, and many separations (22%) occur at expanding establishments... Prior to the 1990–91 recession, recessions were typically accompanied by a large surge in temporary lay-offs that accounted for much of the increase in total lay-offs and much of the cyclical increase in unemployment. This pattern is much weaker in the 1990–91 recession and almost completely absent in the 2001 recession. Instead, almost all of the lay-offs during the 2001 recession reflect permanent separations... as the ratio of lay-offs to separations rises, so too does the propensity of separated workers to become unemployed... the escape rate out of unemployment declines during down-turns because job losers make up a larger percentage of unemployment in-flows. This compositional change in the pool of unemployed persons leads to lower unemployment escape rates, and it reinforces the general tendency for job-finding rates to decline in recessions... To translate these observations into a characterization of unemployment fluctuations, use the identity that links the change in the number of unemployed persons to the job-loss and job-finding rates for workers. [job loss rate * number of employed people - job finding rate * numbe of unemployed people = change in number of unemployed people]... Finally, research by Faberman (2006) suggests that the latest down-turn is unique in its persistently low rates of job creation, and that these low rates are part of a longer-term decline in the magnitude of job flows."
2006 August
Mark Mather _Population Reference Bureau_
There is no US shortage of scientists and engineers
"S&E jobs are concentrated in states on the East and West coasts, with fewer opportunities in the Midwest and South... Between 1990 and 2000, the number of people employed in S&E occupations increased from 5.3M to 7.0M, but the distribution of these workers across states changed only slightly."
2006 August
B. Lindsay Lowell _Georgetown University_
Projected Numbers of Foreign Computer and Engineering Workers Under S2611 (pdf)
"The projections suggest that the legislation could admit a new immigrant computing and engineering work-force that is just more than 5 times greater than could be anticipated given today's levels of admission... The U.S. Bureau of Labor Statistics (BLS) most recent projections assume an increase in the C&E work-force from about 3.6M in 2004 up to 5.8M in 2014. That change represents a 125% increase in 10 year's time... Yet, the year 2000 may have been an interim high point for C&E employment as [employment] has not grown since then according to Census data..."
2006 July-August
Laurence J. Kotlikoff _Federal Reserve Bank of St. Louis_
Is the United States of America Bankrupt (pdf)
"The developed world is not saving enough and will not be saving enough to generate capital deepening on its own... The final section offers three radical policies to eliminate the nation's enormous fiscal gap and avert bankruptcy. These policies would replace the current tax system with a retail sales tax, personalize [Socialist Insecurity], and move to a globally budgeted universal health-care system implemented via individual-specific health-insurance vouchers. The radical stance of these proposals reflects the critical nature of our time. Unless the United States moves quickly to fundamentally change and restrain its fiscal behavior, its bankruptcy will become a foregone conclusion... over the past 4 years, real Medicare benefits per beneficiary grew at an annual rate of 3.51%, real Medicaid benefits per beneficiary grew at an annual rate of 2.36%, and real weekly wages per worker grew at an annual rate of 0.002%... real benefit levels in these programs grew at an annual rate of 4.61% between 1970 and 2002."
| | | |
| --- | --- | --- |
| | "A person who renders a truthful judgment is a partner with HaShem in the act of Creation. However if one renders a corrupt decision G-d says - I will take your life." --- Gemara, kuntres Sanhedrin | |
Movies Coming Soon
---
External links may expire at any time.
Neither this page, nor the opinions expressed or implied in it are endorsed by Michael Badnarik, Ron Paul, Bob Barr, Wayne Allyn Root, Warner Brothers, Gary Johnson, president Donald Trump, nor by my hosts, Kermit and Rateliff.

---