2008 April
1st month of the 2nd quarter of the 19th year of the Bush-Clinton-Shrub economic depression
updated: 2019-10-27

| | | |
| --- | --- | --- |
| | "It will be of little avail to the people that laws are made by men of their own choice if the laws be so voluminous that they cannot be understood... or undergo such incessant changes that no man who knows what the law is today can guess what it will be like tomorrow." --- James Madison | |
| | | |
| --- | --- | --- |
| | "The ultimate authority... resides in the people alone." --- James Madison | |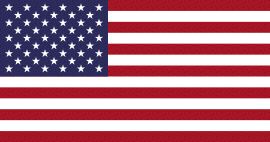 captain William Scott's flag for the Republic of Texas.
2008 April
1st month of the 2nd quarter of the 9th year of the Clinton-Bush economic depression
2008-04-01: 31 weeks to federal elections of president and congress-critters
2008-04-01
_Dice_
Dice Report: 92,012 job ads

| | |
| --- | --- |
| Total | 92,012 |
| UNIX | 14,146 |
| Windoze | 16,726 |
| Java | 13,011 |
| C/C++ | 17,459 |
| body shop | 37,607 |
| permanent | 64,084 |
graph of job ads by OS and language
graph of job ads by perm vs. temp
2008-04-01
Peter Whoriskey _Washington Post_
Executives want even more cheap, pliant labor
"'It is unconscionable that Congress has created this program that allows companies to fill jobs with foreigners even when qualified Americans are available for them.', said Kim Berry, president of the Programmers Guild. He argued that while the visa program was supposed to attract 'the best and the brightest', it has become a means for Indian companies to bring workers into the United States who will accept lower salaries. Berry said that 2 years ago the median salary paid to a worker in the visa program was $55K -- or about what he said new engineering graduates are paid. Opponents of the program criticize the role of Indian temp companies -- what Berry called 'bodyshops' -- that in recent years have won a larger share of such visas. Senators Charles Grassley (R-IA) and Richard J. Durbin (D-IL) have expressed similar concerns. 'They're bringing in programmers here for as little as $40K.', Berry said. 'It means that U.S. job seekers don't have a chance of competing in this job market.'"
2008-04-01
John Wallace
Position Paper on H-1B Visa Program
2008-04-01
_MBT_/_States News Service_
Durbin & Grassley zero in on H-1B visa data
"For each of the last 5 fiscal years, how many U.S. citizens, H-1B visa holders, L-1A, and L-1B visa holders, and other foreign nationals have you employed in the U.S.A. and outside the U.S.A.? If you have employed other foreign nationals in the U.S.A., please specify the type of visas held by such nationals... Would you support legislation prohibiting a company from hiring additional H-1B visa holders if the company employs more than 50 people and more than 50% of the company' employees are H-1B and L-1 visa holders? Please explain... If you are a H-1B dependent employer, for how many LCAs have you claimed an exemption from the requirements to make a good-faith effort to recruit American workers and not to displace American workers (i.e. Alternative C in section F-1 of the LCA)? How many H-1B visa holders were covered by these exempt LCAs? Please provide a detailed description of your recruitment process for open positions, including any relevant company policies and where you advertise. Do you give priority to U.S. citizens when filling open positions? Do you make a good-faith effort to recruit U.S. citizens for open positions before recruiting foreign nationals? If yes, please provide a detailed description of these efforts. Would you support legislation requiring all employers seeking to hire an H-1B visa holder first to make a good-faith effort to hire an American worker? Please explain... Are there any positions for which you only recruit or give priority to foreign nationals? Are there any positions for which you advertise that you will only hire foreign nationals and/or H-1B visa holders? Would you support legislation requiring that employers may not advertise a job as available only for H-1B visa holders or recruit only H-1B visa holders for a job? Please explain. For each of the last 5 fiscal years, how many foreign workers, H-1B visa holders, L-1A, and L-1B visa holders have you sponsored for employment-based legal permanent residency? How many such applications are pending?... For each of the last 5 fiscal years, how many employees have you terminated outside the U.S.A? For each of the last 5 fiscal years, how many employees have you terminated in the U.S.A? How many of these employees were U.S. citizens? Did H-1B visa holders replace or take over the job responsibilities of any of these terminated employees? Would you support legislation prohibiting all employers from displacing an American worker with a H-1B visa holder? Please explain. For each of the last 5 fiscal years, how many of your H-1B and L-1 employees have you contracted to other companies? How many such employees have you contracted on a full-time basis? For each of the last 5 fiscal years, please provide a list of the companies to whom you have contracted your H-1B or L-1 employees and how many H-1B and L-1 employees you have contracted to each of these companies. Have any employees of companies to whom you have contracted your H-1B or L-1 employees been displaced by these employees? How do you determine whether you are involved in secondary displacement, i.e. your H-1B or L-1 employees are displacing employees of a contractor company?... How many of your current H-1B employees received higher education degrees in the U.S.A? How many of your current H-1B employees entered the U.S.A for the purpose of working for your company? What is the average age of your current H-1B employees?... How many of your current H-1B employees are skill level one, two, three, and four? What are the mean, median, highest, and lowest salaries of your current H-1B employees? What are the mean, median, highest, and lowest salaries of your company' U.S. citizen employees who are situated similarly to your H-1B employees?... What is the average age of your current L-1A and L-1B employees?... What are the mean, median, highest, and lowest salaries of your current L-1A and L-1B employees? What are the mean, median, highest, and lowest salaries of your company' U.S. citizen employees who are situated similarly to your L-1A and L-1B employees?... Have you received any complaints from your American employees about your company' use of the H-1B or L-1 visa programs? If so, please provide details."
2008-04-01
Matt Sedensky _AP_/_Space_
8600 jobs to be axed in shift from Space Shuttle to Constellation
San Diego Union-Tribune
Robert Block & Mark K. Matthews: Orlando Sentinel
Aero-News Network
Composite: "The bleakest forecast was issued for the flagship Kennedy Space Center at Cape Canaveral, Florida, where just 1,600 to 2,300 employees were expected to remain in 2011, a cut of up to 80% from its current 8K workers. Put another way, NASA estimated there will be at least 6,400 jobs eliminated between FY2008 and FY2011 at Kennedy Space Center alone. Of those 6,400 lay-offs, NASA forecasts 4,800 will come all in one year -- 2011. The Michoud Assembly Facility near New Orleans was forecast to lose as many as 1,300 of its 1,900 jobs. Nationally, NASA said the number of full-time civil servants in its manned space program would fall to about 4,100 in 2011, a loss of about 600 jobs from this year. Including outside contractors, the number of jobs would fall to an estimated 12,500 to 13K. About 21K are currently employed. In particular, they said, Kennedy Space Center faces the loss of hundreds more positions in addition to the 6,400 contractor jobs that NASA said could disappear when the shuttle fleet is retired in 2010. About 15K people work at KSC today, including 8K spacecraft-contract workers as well as support and federal civil-service employees. However, the report does not assess the future of the support jobs -- from computer technicians to mechanics and security guards. Congressman Dave Weldon notes that news comes as Red China is working feverishly to surpass US space dominance, and as Russia becomes increasingly belligerent."
2008-04-01
David Usborne _Independent_
USA 2008: Great Depression
"20M Americans are now relying on [USDA Food Stamps]... The increase -- from 26.5M in 2007 -- is due partly to recent efforts to increase public awareness of the programme and also a switch from paper coupons to electronic debit cards."
2008-04-01
senators Richard J. Durbin & Charles E. Grassley
Questions for H-1B users/abusers (pdf)
2008-04-01
Moira Herbst _Business Week_
Durbin and Grassley seek proof H-1B-type permits won't hurt Americans
"Senators Dick Durbin (D-IL) and Chuck Grassley (R-IA) sent letters to 25 Indian out-sourcing firms -- which are responsible for 20K new H-1B visas in 2007, or about a third of the annual cap -- asking them to explain how they use the H-1B visa program. 'We'll hear arguments all day as to why the cap on H-1B visas should be raised, but nobody should be fooled.', said Grassley in a prepared statement. 'There are highly skilled American workers being left behind, searching for jobs that are being filled by H-1B visa holders. It's time to close the loopholes and enact real reform.' With U.S. unemployment on the rise, scrutiny of visa worker programs is growing... They argue that the L-1 visa, allowing for intra-company transfers, is being similarly abused."
2008-04-01
Lorene Yue _Crain's Chicago Business News_
Durbin wants info on use of visa programs
"Motorola Inc., the University of Illinois at Chicago and Accenture [formerly Anderson Consulting] are among 25 businesses and organizations targeted by senator Dick Durbin (D-IL), to determine how they use the country's H-1B and L-1 visa programs and whether Americans are losing out on jobs as a result. Senators Durbin (D-IL) and Chuck Grassley (R-IA), on Tuesday sent letters to the 25, which collectively used nearly 20K H-1B visas to hire foreign workers for U.S.-based jobs. The firms were identified through data released by the U.S. Citizenship and Immigration Service [USCIS]. Senators Durbin and Grassley wrote in their letter that they are 'concerned that these (visa) programs, as currently structured, are facilitating the out-sourcing of American jobs.'... 'The bottom line is that there are highly skilled American workers being left behind, searching for jobs that are being filled by H-1B visa holders.'"
2008-04-01
_Bloomington Pantagraph_
University of Illinois has over 5K foreign students
Mattoon Journal Gazette and Times-Courier
"More than 5K foreign students attend the university's flag-ship campus. Those students come from 120 countries and make up about 13% of the 41K students on the Urbana-Champaign campus. Ten years ago, only about 9% of the students at UIUC came from foreign countries... almost 1,300 South Koreans on campus, the single largest group of foreign students."
2008-04-01 12:41PDT (15:41EDT) (19:41GMT)
Ed Wallace _MarketWatch_
There is no petroleum shortage
2008-04-01
John R. Lott _Fox_
Media is biased in discussing economy
"During the 2000 election, with Bill Clinton as president, the economy was viewed through rose-colored glasses. According to polls, voters didn't realize that the country was in a recession. Although the economy started shrinking in 2000 July, most Americans through the entire year thought that the economy was fine. But over the last half-year, the media and politicians have said we were in a recession even while the economy was still growing... Over 78% more negative news stories discussed a recession when the economy under a Republican was soaring than occurred under a Democrat when the economy was shrinking."
John R. Lott's web log
2008-04-01 (5768 Adar2 25)
Thomas Sowell _Jewish World Review_
Irony on Wall Street
2008-04-01
Edwin S. Rubenstein _V Dare_
The Costs of Illegal Aliens
"Deport California's illegal immigrants and the current $8G budget short-fall would become a $13G budget surplus."
Shifting the Costs of a Failed Federal Policy: The Net Fiscal Impact of Illegal Immigrants in California (pdf)

2008-04-02
2008-04-02 05:23PDT (08:23EDT) (12:23GMT)
Chris Isidore _CNN_/_Money_
Under-Employment
"The household survey shows the number of job losses over the past three months was 654K compared to a loss of only 44K jobs according to the pay-roll survey during the same period. Wyss said part of the reason for the bigger job loss in the household survey is that contract workers, those who are independent contractors, are not counted as having a job in the pay-roll number. But they are reflected as having a job in the household survey."
2008-04-02 05:39PDT (08:39EDT) (12:39GMT)
Catherine Clifford _CNN_/_Money_
Average Manhattan condo costs $1.64M to $1.72M
"The average price of a New York City apartment ranged from $1.63M to $1.72M in the first quarter of 2008, according to separate reports released Wednesday by Brown Harris Stevens, the Corcoran Group, Halstead Property and Prudential Douglas Elliman. That represents an increase of anywhere between 19% and 47% over average apartment prices for the first quarter of 2007... The median price of a home in Manhattan -- representing the midpoint of the market -- rose to between $855K and $945,276, depending on the report. That's up 13% over the first quarter of 2007."
2008-04-02
Sandra Guy _Chicago Sun-Times_
New tech employment in Illinois tripled in 2006 but national rank fell
McHenry county business journal
"Illinois' high-tech industry added 3,600 net jobs in 2006, but its status dropped to #8 from #7 in total high-tech employment nationwide, according to a report being released today. Pennsylvania's high-tech job growth out-paced Illinois', but the news proved mostly positive: The number of new high-tech jobs in 2006 in Illinois tripled from the 1,200 net increase in 2005 and marked the largest gain in technology jobs since the dot-com bomb in 2000... Illinois lost 21% of its tech jobs -- 54,700 jobs -- between 2000 and 2005. In 2005, Illinois counted 205,700 tech jobs and a total pay-roll of $15.4G. In 2006, Illinois's tech jobs gain brought its total to 209,300 with a total pay-roll of $16.1G. The highest gains came in computer systems design and related services such as custom computer programming and providing digital mapping information, with 3,700 net new jobs, followed by engineering services with a net increase of 1,200 jobs. Illinois' venture capital investments grew by 24% for a total of $510M in 2007, up from $410M in 2006. Illinois ranked 12th nationwide, a drop from #11 due to Florida's 91% increase. The only glum news centered on the struggling telecommunications and tech manufacturing industries, which continue to lose jobs. Telecommunications lost 1,500 jobs from 2005 to 2006, for a total of 40K; measuring and control instruments lost 500 jobs in the same time frame, to 11,400, and communications equipment manufacturing dropped 600 jobs, to 9,400. High-tech workers earned an average wage of $77,100 (14th in the nation), or 68% more than the state's average private-sector wage. Illinois was home in some way, whether head-quarters or a division office, to 16,100 high-tech companies in 2006, putting it fifth nationwide... The 2006 data are the latest available in a 'Cyberstates 2008' report issued today by AeA, a technology [executive lobbying organization] based in Santa Clara, CA, and formerly known as the American Electronics Association."
Top 10 states by high-tech employment in 2006 (latest data available):

| | | |
| --- | --- | --- |
| 1 | CA | 940,677 |
| 2 | TX | 459,479 |
| 3 | NY | 301,500 |
| 4 | FL | 282,091 |
| 5 | VA | 270,751 |
| 6 | MA | 242,686 |
| 7 | PA | 210,193 |
| 8 | IL | 209,332 |
| 9 | NJ | 205,734 |
| 10 | MI | 176,095 |
Top 10 states by venture capital investments for 2007 (latest data available):

| | | |
| --- | --- | --- |
| 1 | CA | $13.803M |
| 2 | MA | $3.489M |
| 3 | TX | $1.416M |
| 4 | WA | $1.314M |
| 5 | NY | $1.195M |
| 6 | PA | $835,200 |
| 7 | MD | $635,300 |
| 8 | NJ | $624,900 |
| 9 | FL | $608,300 |
| 10 | NC | $577,000 |
2008-04-02
Toni Bowers _Tech Republic_/_Ziff Davis_
The IT - Asperger's Syndrome Connection
Steve Silberman: Wired
Tracy Mayor: CmputerWorld
2008-04-02
_Inc._
A Patch for the H-1B Visa System?
"visas should be given to foreign nationals based on how much they will be paid in the U.S.A. 'In no case should a Ph.D. genetic researcher lose out to a $16/hour accountant?', the guild said in a statement. 'Making a high wage a factor for getting a visa potentially raises costs for employers. Small businesses in lower-wage markets in particular might be squeezed by such a change.', the blog observes. 'But the proposal could help make sure the sharpest workers come in under the H-1B program, which is used heavily by the technology industry. It also could help prevent the under-payment of H-1Bs, which undercuts the salaries of U.S. workers and makes it less likely that American workers will enter fields that now rely on foreigners.'"
2008-04-02 14:39PDT (17:39EDT) (21:39GMT)
David Goldman _CNN_/_Money_
Announced lay-off plans at 53,579 in March
San Diego Union-Tribune/Reuters
Bucks County Courier Times
composite: "Challenger, Gray & Christmas reported that March lay-off notices fell by 26% to 53,579 from February's 72,091. &bsp; But that still puts the number of cuts announced 9% above year-earlier levels. Car companies announced a total of 78,880 cuts in 2007."
2008-04-02
Jon Brodkin _Network World_
IT job security falling 5 times faster than nation's overall average
"Job security for IT professionals plummeted more than 10% from January to February of this year, far surpassing the average job security declines seen nationwide in a rigorous analysis of U.S. employment patterns. Nationwide for all industries, job security fell 1.9% in February, according to ScoreLogix's Job Security Index, a tool that predicts an employed person's probability of job loss. IT job security fell 10.2% in February, the 8th decline in 13 months..."
2008-04-02
James Carlini _Midwest Business Technology News_
Building Intelligence & the Need for Multi-Giga-Bit-per-Second Connectivity
2008-04-02 (5768 Adar2 26)
Walter E. Williams _Jewish World Review_
Poverty Hype

2008-04-03
2008-04-03 05:30PST (08:30EST) (13:30GMT)
Scott Gibbons & Tony Sznoluch _DoL ETA_
un-employment insurance weekly claims report
current press release
"The advance number of actual initial claims under state programs, unadjusted, totaled 343,484 in the week ending March 29, an increase of 28,181 from the previous week. There were 268,218 initial claims in the comparable week in 2007. The advance unadjusted insured unemployment rate was 2.4% during the week ending March 22, unchanged from the prior week. The advance unadjusted number for persons claiming UI benefits in state programs totaled 3,219,407, a decrease of 21,038 from the preceding week. A year earlier, the rate was 2.1% and the volume was 2,727,408. Extended benefits were not available in any state during the week ending March 15."
graphs
2008-04-03 11:57PDT (14:57EDT) (18:57GMT)
Philipp Gollner _Reuters_
Dell to lay off 8,800... or more
Shane McGlaun: Daily Tech
2008-04-03 14:30PDT (17:30EDT) (21:30GMT)
_Reuters_
Motorola to lay off 2,600
Phoenix East Valley Tribune
South Town Star
Chicago Sun-Times/AP
"Beleaguered cell phone maker Motorola said Thursday it is laying off another 2,600 workers, bringing the company's total employee cuts to more than 10K since the beginning of last year. A company spokesman did not say how many of the job losses will take place in its East Valley operations. However, in a regulatory filing, the company said it will cut 700 jobs in Singapore, 354 in Plantation, FL, and 120 in Birmingham, England."
2008-04-03 (22:17:43GMT)
Mary Catherine Messner, Douglas J. Kilcommons, & Cindy Stoller _Fitch Ratings_/_Earth Times_
Fitch Rates NJ City University's Revenue Bonds A-
"as state appropriations represent the university's largest revenue source (41% of fiscal 2007 unrestricted revenues), the university's operations are directly linked to the fiscal health of the state of New Jersey... Tuition revenues (34% of fiscal 2007 unrestricted revenues) are supported by NJCU's stable student enrollment. The university's total 2007 Fall full-time equivalent (FTE) was 6,102 students, essentially equal to that of 2006 Fall. Growth in the university's under-graduate student body has been able to offset recent declines in its graduate population. In fiscal 2007, NJCU's available funds as a percentage of total debt increased to 18.6% from 13.3% in fiscal 2006."
2008-04-03
_Iowa Dept. of Education, Division of Community Colleges & Work-Force Development_
Condition of Iowa Community Colleges 2007 (poserpoint)
"Iowa Community Colleges Percent of Revenue Generated by Tuition & Fees and State General Aid. Percentage of Revenue. Fiscal Year 1992: Tuition and Fees: 33.74%. State General Aid: 49.08%. Fiscal Year 2007: Tuition and Fees: 47.51%. State General Aid: 36.54%"
2008-04-03
senator Charles E. Grassley
Reform is needed in H-1B & L-1 visa programs, not an increase in numbers (pdf)
2008-04-03
Mike Shedlock _Global Economic Analysis_
Fed Uncertainty Principle
2008-04-03
Clayton Cramer for Idaho State Senate district 22

2008-04-04
2008-04-03 22:21:40PDT (2008-04-04 01:21:40EDT) (2008-04-04 05:21:40GMT)
Jennifer Bjorhus _St. Paul Pioneer Press_
Worker visa program is shrouded in questions
"The Pioneer Press in 2004 filed a Freedom of Information Act request to immigration services for basic information on each H-1B and related L-1 visa it approved for employers since 2000. L-1 visas, which have no cap, are increasingly used by employers to bring their own foreign employees to the U.S. to work. The newspaper's request remains unfilled. In January, immigration officials mailed a disk that doesn't contain records of any H-1B visas, and with tens of thousands of blank fields where job codes should be, and more than 400K blank fields where the worker's education level should be recorded. The Pioneer Press filed an appeal with immigration services, which recently informed the newspaper that the appeal is #2,771 in a backlog of 2,845 appeals. Chris Rhatigan, an immigration services spokeswoman, said her agency considers the newspaper's request filled, noting the 'appeal is still pending a final decision'... As for immigration services, it does publish a yearly report, 'Characteristics of Specialty Occupation Workers', showing aggregate totals at the national level -- such as that 50% of the H-1B visas in fiscal year 2005 were for people from India, half were issued to people in their 20s, 5% of the workers held doctorate degrees and about half the jobs were computer-related."
2008-04-04 07:27PDT (10:27EDT) (14:27GMT)
Greg Robb _MarketWatch_
US pay-rolls dropped by 80K in March
"Job losses thus have totaled 232K so far this year, an average of 77K lost jobs per month."
graphs
2008-04-04
Rob Sanchez _Job Destruction News-Letter_ #1849
bureaucratic decree

You might be surprised to find out that the H-1B system can be expanded by a bureaucratic decree -- and no politician will be held accountable. It can be done with a simple edict by the Dept. of Homeland Security.

In this scenario the number of foreign students who graduate from US universities that can stay in the U.S. until they find jobs will dramatically increase. Congress will sit on their thumbs in order to evade responsibility. This can happen because the Department of Homeland Security is proposing to change a regulation that would allow the Optional Practical Training [OPT] program to increase from 12 months to 29 months. This is a de-facto expansion of the H-1B visa program because it allows students to work in the U.S. for more than twice as many months until they get an H-1B visa. In air traffic terminology, the foreign students are put on a holding pattern until they get an H-1B visas.

So just why do the "best and brightest" minds in the world need more time to find jobs? Shouldn't they be able to find jobs way before graduation if they were as smart as the promoters of this regulatory change claim? The answer of course is that they are the cheapest minds in the global market-place, not the best or brightest.

The OPT expansion is a stab in the back to all American students who are toiling to get their engineering or science degrees, but of course most young students are too clueless to understand what is going on, so don't expect their brainwashed minds to ever comprehend how their future careers are being undermined. They will probably wonder why they can't seem to get internships, but they will be unlikely to figure out that they are being swept aside for foreign students on OPT work authorizations.

In case you are wondering what these foreign students will do with their extra time, read the second article on the Princeton web site called, "Learning to grind with American girls".

Guess who gave a Congressional testimony that called for this increase in the OPT time period? None other than Bill Gates!
-30-

2008-04-04
Chuck Baldwin _V Dare_
Helpful Books
Baldwin for President site
2008-04-04
Joe Guzzardi _V Dare_
Battle over SAVE in California's 11th congressional district
2008-04-04
Michael Hopkin _Nature_
Study suggests dictatorial behavior may be partly genetic
"Researchers at the Hebrew University in Jerusalem found a link between a gene called AVPR1a and ruthless behaviour in an economic exercise called the 'Dictator Game'... team leader Richard Ebstein... AVPR1a...is known to produce receptors in the brain that detect vasopressin... journal Genes, Brain and Behavior... There was no connection between the participants' gender and their behaviour, the team reports. But there was a link to the length of the AVPR1a gene: people were more likely to behave 'selfishly' the shorter their version of this gene.... [The research of Nicholas Bardsley at the University of Southampton, UK] suggests that players who routinely give money away as Dictators are also perfectly happy to steal money off other players in games that involve taking rather than giving. This suggests that the apparently more altruistic players in Ebstein's game may in fact be motivated by a desire simply to engage fully with the game, perhaps just because they feel that that is what's expected of them. If that is true, then apparently ruthless dictators may be motivated not by out-and-out greed but by a simple lack of social skills, which leaves them unable to sense what's expected of them."
2008-04-04
Gordon Hanson, Gerald Jaynes, Vernon Briggs ii, Harry Holzer, Julie Hotchkiss, Steven A. Camarota, Richard Nadler, Carol M. Swain et al.
briefing of USA Commission on Civil Rights on the impact of illegal immigration on the wages & employment opportunities of black workers
2008-04-04

| | |
| --- | --- |
| DJIA | 12,609.42 |
| S&P 500 | 1,370.40 |
| NASDAQ | 2,370.98 |
| 10-year US T-Bond | 3.48% |
| crude oil | $106.23/barrel |
| gold | $913.20/ounce |
| silver | $17.75/ounce |
| platinum | $2,030.50/ounce |
| palladium | $444.40/ounce |
| copper | $0.246875/ounce |
| natgas | $9.32/MBTU |
| reformulatedgasoline | $2.76/gal |
| heatingoil | $2.99/gal |
| dollarindex | 71.936 |
| yenperdollar | 101.5 |
| dollarspereuro | 1.5737 |
| dollarsperpound | 1.9929 |
I usually get this info from MarketWatch and the "Futures Movers" and "Metals Stocks" columns (and BigCharts and FT Interactive).
2008-04-05
2008-04-05
Norm Matloff, PhD _H-1B/ L-1/ Off-Shoring e-News-Letter_
government of the AILA, by the AILA and for the AILA

It's well established that the industry lobbyists' past (and no doubt future) success in getting Congress to expand the H-1B program is due largely to their lavish campaign contributions, not only to individual politicians but much more importantly to the 2 major political parties. Senator Bennett of Utah and representative Tom Davis of Virginia have even said so publicly. [Linked] are 2 articles illustrating just how much influence the industry -- not just the tech industry itself, but also the American Immigration Lawyers Association (AILA) -- has, extending even beyond Congress.

Some readers may recognize the by-line in the first article [in the St. Paul Pioneer Press]; Jennifer Bjorhus knows the H-1B issue well from her days at the San Jose Mercury News. What happened with her FOIA request is bizarre and outrageous, a government agency simply thumbing its nose to the citizenry.

As I've said, support for the H-1B program is thoroughly bipartisan. Corruption knows nothing about party lines. But I must say that at the executive branch level the George W. Bush administration has been especially awful. After Bush took office, my own data source in the INS (now USCIS) suddenly stopped returning my phone calls and answering my e-mail messages. (He's the one who, for instance, supplied the information that only 1.6% of the computer-related H-1Bs have a PhD, quite a contrast to the claims of the industry lobbyists, and thus a "dangerous" statistic, it seems.) Note, by the way, that this closing of the information door came during the watch of Stuart Anderson (the organization NFAP is in reality little more than a pseudonym for him) when he was at the INS, presumably not a coincidence. Ms. Bjorhus' experience here may be viewed in that context.

The second article takes a bit more explaining. The F-1 student visa includes an Optional Practical Training component. Instituted as a way to help the Third World by complementing foreign students' book-learning with some work experience, OPT has devolved to (a) a means of working while waiting for an H-1B visa, and (b) time to LOOK for a job. The lobbyists -- with the H-1B group Immigration Voice pushing especially hard -- has been pressuring the Bush people to make what IV calls "administrative fixes", one of which has been to extend OPT from 12 to 29 months. As you can see, IV's lobbying worked.

The request for public comment by DHS (pdf).

Norm
-30-

2008-04-05
_Reliable Plant_
Engineer union challenging Boeing over foreign labor
"On April 1, the Society of Professional Engineering Employees in Aerospace (SPEEA), IFPTE Local 2001, submitted a formal request for the data to Boeing. In addition to the number of foreign workers, the request seeks information on the process used to renew visas and the treatment of foreign workers by the company... According to union records, about 50 workers on H-1B or TN (trade NAFTA) visas perform work that could be done by U.S. citizens. Additionally, about 300 contractors from Russia work under the B-1 (business) visa program... A local of the International Federation of Professional and Technical Engineers (IFPTE), SPEEA represents more than 24K aerospace professionals at Boeing, Spirit, Triumph Composite Systems, Inc., in Spokane, WA, and at BAE Systems, Inc., in Irving, TX."
2008-04-05 12:16PDT (15:16EDT) (19:16GMT)
_Breitbart_
2 Red Chinese arrested smuggling infra-red cameras
"Yong Guo Zhi, a [Red Chinese] national, and Tah Wei Chao, a naturalized U.S. citizen, were arrested for investigation of trying to take thermal imaging cameras with potential military use to [Red China] without the proper export licenses... JS, a supervising agent with the Bureau of Industry and Security, said one of the men purchased the cameras, assuring the seller repeatedly that they were only for domestic use. 'He repeatedly said he wouldn't export.' she said. Ten of the cameras, which measure about 2 inches square and cost about $5K each, were found in the men's checked luggage... it appeared they split the shipment up between them. The cameras have both commercial and military uses but they are 'very expensive, highly sensitive.', Weir said. 'They're not something you could buy off the shelf.'"
2008-04-05
Rob Sanchez _V Dare_/_Job Destruction News-Letter_
Foreign Students Staying Longer In America–While "Learning To Grind With American Girls"

| | | |
| --- | --- | --- |
| | "The Advancement and diffusion of Knowledge is the only guardian of true liberty." --- James Madison | |
2008-04-06
2008-04-06
Ron Scherer _Christian Science Monitor_
Amid lay-offs, some companies are still hiring
2008-04-06
Robert E. Powell _Exponential Improvement_
Jobs & "Trade" Data Update 2008 April
2008-04-06
Dave Newbart _Chicago Sun-Times_
State senator Ed Maloney (D-Chicago) questions whether the University of Illinois should accept so many foreign students
"But Maloney said that, as competition for spots at U. of I. heats up -- and projections indicate a growing number of students will graduate from Illinois high schools in coming years -- he wonders whether caps should be set on the number of international students."

2008-04-07: 12 days to Patriots' Day
2008-04-07
Jim Brown _One News Now_
Senator Charles Grassley says guest-workers actually are stealing jobs from capable Americans
"The main problem, says the Iowa law-maker, is that 'we are not making our companies make a good faith effort to find out if we've got Americans who can fill these jobs before they import H1-Bs.' Grassley and his colleague senator Dick Durbin (D-IL) have been promoting legislation that would reform the H-1B and L-1 visa programs by requiring that all employers seeking to hire an H-1B visa holder prove they have made an effort to first hire an American worker."
2008-04-07
Grant Gross _ComputerWorld_/_IDG_
DHS proposed extension of OPT time from 12 months to 29 months
InfoWorld
alternate link
Industry Standard
Anne Broache: CNET
2008-04-07 16:00PDT (19:00EDT) (23:00GMT)
Lou Dobbs _CNN_
"Free" trade with Colombia, H-1B visa program

Lou Dobbs: M$ Chairman Bill Gates, he's been calling for more foreign workers in this country for some time. Now Bill Gates says the United States is in decline and that a wealthy [Red China] in his words is a very good thing. Gates told the meeting of the Inter American Development Bank in Miami, "If you care about the human condition, then a richer China is better." But Gates then said, "Economic and social advances in the rest of the world would erode U.S. dominance", and he thinks that's a good thing.

Businesses looking to hire cheap labor today celebrated a victory handed to them by the Bush administration, of course. The Department of Homeland Security is now changing the rules to extend visa states to technology students. The extended stays will allow foreign students a better chance of being hired here at a time when more and more Americans are out of work. It will give as a matter of fact them more than 2 years to find work.

Bill Tucker has our report.

Bill Tucker: M$'s Bill Gates wasn't shy making his wishes known to congress last month.

Bill Gates: There are a number of steps that congress and the white house should take to address this problem including extending the period that foreign students can work here after graduation.

Bill Tucker: He got his wish. The Department of Homeland Security has now announced new rules that allow foreign students graduating with degrees in science, technology, engineering and math to stay and work for 2 1/2 years after graduation. It's a move that angered Senator Charles Grassley who calls it "Corporate America's latest attempt to get around the H-1B program." Critics of the program argue that such policies undercut American graduates in those fields.

Paul Alameda, AFL-CIO: The projection is, the growth in this industry is about 120K jobs per year, and this is in the high tech meaning math and science degrees. And we're graduating in excess of 300K with bachelors, masters and PhD's from United States universities.

Bill Tucker: Despite there been apparent oversupply, corporate America continues to lobby to expand the H-1B program. And one former programmer who now campaigns against the program, fears it's only a matter of time before Gates gets his other wish, that caps on the H-1B visas are abolished.

John Miano: We have created a system in Washington, you know, of lobbyists and firmly entrenched politicians who in general are not working in the interests of the American peek.

Bill Tucker: There are now 2 bills in congress that would more than double the size of the H-1B program. They were introduced the day after Gates testified last month.

Bill Tucker: Now there was a 60 day period of public comment on the new rule extending foreign students' stay. The comments can be submitted at this e-mail address, rfs.regs@dhs.gov and put DHS Docket No. USCIS-2007-0060 in your subject line.
-30-

2008-04-07 14:32PDT (17:32EDT) (21:32GMT)
Justin Mann _Tech Spot_
AMD cutting work-force by 10%
2008-04-07 (5768 Nissan 02)
Rabbi Doctor Asher Meir _Jewish World Review_
Suspicious Supplier
"Not only should we not abet wrong-doing, when possible we should actively oppose it. A few verses farther on (Leviticus 19:17), the Torah tells us, 'Surely reprove your fellow, and don't bear sin towards him.' So it is best for you to warn the other side that submitting forged documents to authorities is a serious crime and could get him into trouble. OTOH, the Scriptures write of the Torah that 'Its ways are ways of pleasantness, and all its paths are peace' (Proverbs 3:17). The Torah does not envision a busybody society where everyone is scrutinizing his fellow man and rebuking him constantly. Another verse in the same chapter (Leviticus 19:15) tells us: 'Judge your fellow righteously', which our sages understood to mean that we must give our fellow man the benefit of the doubt."

2008-04-08: 30 weeks to federal elections of president and congress-critters, 11 days to Patriots' Day
2008-04-08 01:20PDT (04:20EDT) (08:20GMT)
_Phys Org_
Evolution in the lab
"PLoS Biology. The research article, by Brian Paegel and Gerald Joyce of The Scripps Research Institute, California, documents the automation of evolution: they have produced a computer-controlled system that can drive the evolution of improved RNA enzymes—biological catalysts—without human input."
2008-04-08 12:50PDT (15:50EDT) (19:50GMT)
Ephraim Schwartz _InfoWorld_/_IDG_
DHS to offer back-door increase to H-1B visas?
"While the first condition of the rule change extends the length of stay in the U.S.A. for those students enrolled in a training program, the second condition could be used as a way to increase the number of technical workers in the U.S.A. without increasing the H-1B visa cap. The change by the DHS states that the 'rule responds to the situation in which an F-1 student's status and work authorization expires before he or she can begin employment under the H-1B visa program. The interim final rule addresses this problem by automatically extending the period of stay and work authorization for all F-1 students with pending H-1B petitions.' The question is, once a student is notified that he or she did not receive an H-1B in the visa lottery, will they be required to leave the U.S.A. or can they remain here for 29 months? The DHS statement does not address this question."
2008-04-08 13:11PDT (16:11EDT) (20:11GMT)
_Phys Org_
Researchers battle against deadly aflatoxins
"Growing conditions in Africa are well-suited for Aspergillus flavus, the fungus that produces aflatoxin. Environmental factors like drought, high temperatures, nitrogen availability and insect damage in plants allow the fungus to thrive. Fungal spores can enter the corn via cavities created by insects, and later germinate and produce mycotoxins, the problematic family of contaminants that includes aflatoxin. In Africa, where both animals and man eat feed corn, people die as a result of acute aflatoxin exposure. In 2007, there were over a hundred deaths in Kenya alone. Levels of the liver toxin rise to especially dangerous levels in those with hepatitis... 'Because of climate, you can find an aflatoxin break-out somewhere in the southern U.S. pretty much every year.', said Brown."
2008-04-08 14:10PDT (17:10EDT) (21:10GMT)
_Phys Org_
Cold Spring Harbor & U Chicago scientists find a third of DNA may not not code for protein synthesis
National Academy of Sciences paper
"one of the steps in turning genetic information into proteins leaves genetic finger-prints, even on regions of the DNA that are not involved in coding for the final protein. They estimate that such finger-prints affect at least a third of the genome, suggesting that while most DNA does not code for proteins, much of it is none the less biologically important -- important enough, that is, to persist during evolution... Previous researchers assumed that mutations in the middle of introns do not affect the final protein, so they simply accumulate. In the new work, however, the researchers found signs that evolution rejects some types of mutations even in these regions of the genome. Although the selection is weak, 'introns are not neutral', in their effect on survival, says CSHL professor Michael Zhang, a bio-informatics expert who headed the research team. "
2008-04-08
Denise Dubie _Network World_
Career sites fail job seekers
"Career web sites such as Dice.com and Monster.com could be making the search for work more difficult for job seekers and causing potential employers to leave positions unfilled, according to Forrester Research, which this week reported the majority of online job sites failed to pass usability and performance tests."
2008-04-08
Taren Fujimoto _Daily Trojan_
USC admission rates drop to record low
"Despite receiving nearly 2K more freshman applications for the 2008-2009 school year, USC set a record-low 21% admission rate, according to university admission officials. The rate dropped more than 4% from 2007's admission rate of 25.3%, said associate dean and director of under-graduate admission Tim Brunold. 'This is by far the most accomplished group of freshman we've had.', Brunold said. USC received 35,809 applications for 2,600 places in the freshman class, an increase of 2,056 applications from the previous year, according to a university press release. Brunold said it is hard to predict what the admission rate will be each year because universities with higher selectivity rates tend to generate more interested students. About 20% of admitted students were underrepresented minority students, and more than 10% were first-generation college-students, according to the press release. Recruited athletes made up 1.5% of admitted students. About half of all applicants -- 53%, were from California, similar to the rate over the past few years, Brunold said. 7% were international students, and the remaining 40% were from the other 49 states and U.S. territories."
2008-04-08
Paul Craig Roberts _V Dare_
The Fading American Economy
2008-04-08 (5768 Nissan 03)
Caroline B. Glick _Jewish World Review_
Covering for the enemy
2008-04-08 (5768 Nissan 03)
Thomas Sowell _Jewish World Review_
Random Thoughts
"Most of the problems of this country are not nearly as bad as the 'solutions' -- especially the solutions that politicians come up with during election years."

2008-04-09: 10 days to Patriots' Day
2008-04-09
Hsin-Yin Lee _Washington Times_
Immigration Is Costly
2008-04-09
Bill Greene _View from 1776_
A Freedom-Centric View of Historical Progress
2008-04-09
Tim Greene _Network World_
Experts hacked into power control systems
"The problem is pervasive across the power industry, he says, because of how power company networks evolved. Initially their supervisory, control and data acquisition (SCADA) networks were built as closed systems, but over time intranets and Internet access have been added to the SCADA networks. Individual desktops have Internet access and access to business servers as well as the SCADA network, making the control systems subject to Internet threats. 'These networks aren't enclosed anymore. They've been open for more than a decade.', Winkler says. The penetration team started by tapping into distribution lists for SCADA user groups, where they harvested the e-mail addresses of people who worked for the target power company. They sent the workers an e-mail about a plan to cut their benefits and included a link to a web site where they could find out more. When employees clicked on the link, they were directed to a web server set up by Winkler and his team. The employees' machines displayed an error message, but the server down-loaded malware that enabled the team to take command of the machines."
2008-04-09
_World Net Daily_
De-industrializing America, trade deficits, down-grading of the USA
America is selling its birthright not for a mess of pottage, but for a mess of low-quality Red Chinese trash, say Raymond, Howard and Jesse Richman in _Trading Away Our Future_. "It's not just a lack of foresight by American policy makers that has created the problem, the authors write. It is also a conscious policy of some foreign countries to practice neo-mercantilism -- with the U.S.A. as the target... Adding to the problem, the authors write, was the emergence of a blind ideological commitment across the American political spectrum to 'free trade' that really wasn't free at all."
2008-04-09
Rob Sanchez _Job Destruction News-Letter_ #1853
Specter behind OPT extension
"Homeland Security Secretary Michael Chertoff signed off on the new regulation to extend the OPT period, but he isn't the one who initiated it. An obscure article sheds some light on who is to blame. Senator Arlen Specter [the same one behind the immigration law perversion bill a couple years ago], along with an organization of Republicans, sent a letter to Chertoff asking for this regulatory change. They call themselves the Republican High Tech Task Force (HTTF). At the time of this writing there doesn't seem to be an update about this latest transgression against the United States."
2008-04-09
Michael Feldberg _Jewish World Review_
An all but forgotten Colonial doctor who put his Jewish values before his life: Walter Jonas Judah was 1st American-born Jew to enroll in medical school
2008-04-09 (5768 Nissan 04)
Walter E. Williams _Jewish World Review_
Political loathsomeness
"Most of what Congress is constitutionally authorized to spend for is listed in Article I, Section 8 of the Constitution and includes: coining money, establish Post Offices, to support Armies and a few other activities. Today's federal budget is over $3T dollars. I challenge anyone to find specific constitutional authority for at least $2T of it. That includes Social Security, Medicare, farm and business hand-outs, education, prescription drugs and a host of other federal expenditures. Americans who have become accustomed to living at the expense of another American would not want Congress to obey the Constitution, especially if it left out their favorite hand-out."

2008-04-10: 9 days to Patriots' Day
2008-04-10 05:30PST (08:30EST) (13:30GMT)
Scott Gibbons & Tony Sznoluch _DoL ETA_
un-employment insurance weekly claims report
current press release
"The advance number of actual initial claims under state programs, unadjusted, totaled 359,057 in the week ending April 5, an increase of 13,063 from the previous week. There were 328,266 initial claims in the comparable week in 2007. The advance unadjusted insured unemployment rate was 2.4% during the week ending March 29, unchanged from the prior week. The advance unadjusted number for persons claiming UI benefits in state programs totaled 3,187,375, a decrease of 31,498 from the preceding week. A year earlier, the rate was 2.0% and the volume was 2,688,419. Extended benefits were not available in any state during the week ending March 22."
graphs
2008-04-10
James R. Edwards _Human Events_
Immigration Battle Continues in Congress
2008-04-10
Thomas Brewton _View from 1776_
Military Service Fatalities
2008-04-10
Eunice Moscoso _Austin American Statesman_
USCIS received 163K H-1B applications in 5 days
"the H-1B program depresses wages for U.S. workers and is being abused by outsourcing firms. Ron Hira, a professor of public policy at the Rochester Institute of Technology, said the program lets companies displace American workers and pay below-market wages. 'The run on H-1Bs is caused by a thirst for lower wage workers and the rise of the off-shore out-sourcing industry.', he said."
2008-04-10
Karen Mattonen, California Accredited Consultant, Certified Staffing Professional _Recruiters Lounge_
War for Talent: Fact vs. Fiction
2008-04-10
Robert L. Reeves _Reeves & Associates_
What Can Happen When H-1Bs Are Under-Paid
"During his visit New Products Inc. offers him a position as an Accountant with a salary of $17 per hour. The company files an H-1B petition with the U.S. Citizenship and Immigration Services (USCIS) to allow Emanuel to begin working. In its H-1B petition New Products declares it will pay the prevailing wage of $17 per hour... but New Products only pays him $12 per hour... sponsor him for a green card. They also increase his salary to $15.50 an hour. They obtained an approved labor certification for him as an Accountant at $22 per hour... The USCIS revokes Emanuel's H-1B status, finding the employer's failure to pay the wage was a misrepresentation... the embassy...takes the blanket position that the H-1B workers have 'colluded' with the H-1B employers to accept a wage lower than the prevailing wage rate. "
2008-04-10 (5768 Nissan 05)
George Friedman _Jewish World Review_
Mystery in the Middle East
2008-04-10 (5768 Nissan 05)
Thomas Sowell _Jewish World Review_
Republicans and Blacks
"The truth is something that can attract people's attention, if only for its novelty in politics..."

2008-04-11: 8 days to Patriots' Day
2008-04-11
Denise Dubie _Network World_/_Computer World_/_IDG_
Resume screening programs make it difficult for capable pros to find employment
IT business.ca
Exchange Morning Post
"These talent management applications look for key words and patterns but can't, after all, recognize human opportunity. 'I have the skills these companies say they want, but my resume doesn't come out when they apply their sorting algorithms or random lotteries.', TM says. 'They are using software to look for A, B or C, so they are missing the rest of the alphabet in terms of technical skills.' TM's experience is at the heart of the industry's so-called labor crisis, with companies shouting about the shortage of skilled workers and out-of-work IT professionals saying shortage claims are contrived by employers who are looking to offer less in compensation, force out experienced workers and hire young or foreign staff in their place... Experts say the crux of the job disconnect involves three key areas: companies either don't have the time or money to invest in training or don't make it a priority, so employees get out of synch; advances in business and technology out-pace the ability of IT professionals to keep up; and salary expectations established during the tech boom of the 1990s can today be considered exorbitant."
Kim Berry _Programmers Guild_
"I'm glad to see 'resume screening programs' getting some press. This is a fantastic article, and there is plenty of room for more articles researching how, e.g. M$ handles and screens resumes. (The real news is not the 'H-1b raffle' but rather the raffle employed by M$ et al. in determining which handful of resumes of the 100K in their DB to forward to hiring managers.) Even when resumes are screened by humans rather than by software, the humans can confuse 'rating the quality of the resume presentation with 'finding the best candidate'. This article Why This Resume Rocks exhibits that confusion. In fact the best candidate might submit a resume that is an e-mail, 'Yo, you dudes need any .NET developers? If so check out my portfolio at www.crzystuff.com.'"
2008-04-11 07:57PDT (10:57EDT) (14:57GMT)
Ruth Mantell _MarketWatch_
UMich consumer sentiment index fell from 69.5 in March to 63.2 in early April, its lowest level since 1982 March
2008-04-11
Thomas Brewton _View from 1776_
Leviathan vs. Liberty
2008-04-11
Deb Kollars _Sacramento Bee_
As college applications soar, so does the pain of rejection, even for bright students with good grades (with tables & graphs)
"Overall, freshman applications to UC rose 9.2% this year, from 87,213 to 95,201. The University of California, Davis, which last year admitted nearly 60% of freshmen who applied, had the biggest jump -- 15.6%. UCLA, where fewer than a quarter of applicants were admitted last year, saw freshman applications exceed 55K... Last week, Princeton University announced the most selective 'admit rate' in the school's history -- 9.25%. Princeton had a record 21,369 applications for the class of 2012 and offered admission to 1,976 individuals."
Salzman report on education & work-force
2008-04-11
Becky Yerak _Chicago Tribune_
Allstate cutting 109 IT jobs
2008-04-11 (5768 Nissan 06)
Caroline B. Glick _Jewish World Review_
Why Ahmadinejad smiles
2008-04-11 (5768 Nissan 06)
Rabbi David Gutterman _Jewish World Review_
The Word for Nothing Means Everything
2008-04-11

| | |
| --- | --- |
| DJIA | 12,325.42 |
| S&P 500 | 1,332.83 |
| NASDAQ | 2,290.24 |
| 10-year US T-Bond | 3.47% |
| crude oil | $110.14/barrel |
| gold | $927.00/ounce |
| silver | $17.69/ounce |
| platinum | $2,028.10/ounce |
| palladium | $475.35/ounce |
| copper | $0.24625/ounce |
| natgas | $9.901/MBTU |
| reformulatedgasoline | $2.8073/gal |
| heatingoil | $3.1975/gal |
| dollarindex | 71.8870 |
| yenperdollar | 100.90 |
| dollarspereuro | 1.5809 |
| dollarsperpound | 1.9688 |
I usually get this info from MarketWatch and the "Futures Movers" and "Metals Stocks" columns (and BigCharts and FT Interactive).
2008-04-12: 7 days to Patriots' Day
2008-04-12
Patrick McGee _Fort Worth Star-Telegram_
Texas's state demographer Karl Eschbach says flood of low-skilled immigrants will cause socio-economic costs and strains on the job market


| | | |
| --- | --- | --- |
| | "The personal right to acquire property, which is a natural right, gives to property, when acquired, a right to protection, as a social right." --- James Madison 1829-12-02 | |
2008-04-13 Thomas Jefferson's Birth-Day, 6 days to Patriots' Day
2008-04-13
Tyrone Beason _Seattle Times_
Guest-workers paid less than those with green cards
"companies like MSFT were aggressively recruiting foreign nationals... H-1B workers are, in many ways, at the mercy of their employer-sponsors. If they are fired or choose to quit, they must return to their native countries. They can't switch jobs unless the old and new employers agree. Among the benefits of the visa, however, is that it allows workers to apply for a green card to gain permanent residency in the United States... But if an H-1B worker leaves a job, as many foreign contract workers do, the green-card process must start all over again if the application is still pending. The green card, Hira notes, gives workers leverage when negotiating better wages and landing new jobs. Salaries top $75K a year for Indians who are permanently certified to work in computer-related fields, about $10K higher than for H-1B holders."

2008-04-14: 5 days to Patriots' Day
2008-04-14
John M. Chavez _Department of Labor_
Advanced Professional Marketing charged with under-paying H-1B grantees: $3M in back wages, $512K in penalties
"An investigation by the department's Wage and Hour Division found that 156 H-1B guest workers from the Philippines, brought into the U.S. by APMI to be employed primarily as physical therapists in hospitals and other medical facilities in the New York metropolitan area, are owed almost $3 million in back wages. The investigation revealed that APMI willfully failed to pay required wages, filed lawsuits seeking penalties against some H-1B employees for early cessation of employment, failed to make required documents available for examination, failed to maintain required documentation and used incorrect prevailing wage rates on labor condition applications... The letter outlines the alleged violations and assesses civil money penalties totaling $512K for the violations. It also directs the respondents to pay back wages in the amount of $2,920,270 to the 156 H-1B workers."
2008-04-14
_Department of Labor_
PR Consultants, a computer body shop, has agreed to pay $121,133 in back wages to H-1B grantees
"An investigation conducted by the department's Wage and Hour Division concluded that from 2005 October through 2007 October, the company placed several H-1B employees in non-pay status at various times throughout their employment and paid others less than the rate required by the Act."
2008-04-14
Marianne Kolbasuk McGee _Information Week_
USCIS stops accepting H-1B applications for FY2009 until those received can be processed
"Although the preliminary number of 163K petitions filed this year from April 1 to April 7 exceeded the 133K that were filed last April, the figure isn't as high as some tech industry groups had expected... last year USCIS received the 133K petitions in 2 days before it stopped accepting any more... Still, others were surprised that number climbed as high as it did. 'I had expected it to be somewhat lower.', said Kim Berry, president of U.S. IT worker advocacy group Programmers Guild in an e-mail interview with InformationWeek. 'Still, since those applications were for 85K slots, it means that over 50% of the applications will be approved.', said Berry. 'It also means that if approval were based on salary, all applications that paid over the median -- historically below $60K -- would have been approved.' 'Congress is aware that tens of thousands of these visas are being used by foreign consulting firms [cross-border bodyshops] that are displacing U.S. consulting firms [bodyshops] and off-shoring American technology.', said Berry. 'This usage does not increase U.S. global competitiveness and undermines U.S. workers, and thus should be prohibited.'"
2008-04-14 13:17PDT (16:17EDT) (20:17GMT)
_Reuters_
Ford dumping 30% of bright, capable US engineers to cut costs
2008-04-14
_Toledo Blade_
Chrysler employee fired for posting CEO office contact info in relation to article on out-sourcing
"he posted Bob Nardelli's information on a readers' comment section of the [Detroit Free Press] web site. The newspaper said it deleted the posting after a Chrysler representative complained. 'They just said his Blackberry lit up' after the posting related to an article on out-sourcing at Chrysler, Mr. D said [and so it should]."
2008-04-14
Donna Conroy _Bright Futures Jobs_/_PR Web_
Americans excluded from 85K jobs by H-1B visa program; 78K more left in doubt
"The concealment of these jobs opening in the face of the triple whammy of unemployment, foreclosures and credit crunch constitutes criminal negligence. These jobs should be published immediately following the outcome of the H-1B visa lottery [or better, before applications are accepted for H-1B visas]... And we have the want ads to prove it [that US citizens aren't even given a shot at these jobs]: Alberg, Naperville, IL blatantly entitled 'Currently we are in the process of hiring best H1/L1/B1/TN' (other forms of guest worker visas). Sirius, Houston, TX, entitled 'New H1b's for 2009'. FTG International, Jersey City, NJ, entitled 'H-1B Visa - FY2008/9'. SRM, Inc., Fairfax, VA, requiring a $2500 deposit before filing for an H1-b visa. Aries Computers, Manalapan, NJ (SBA 8 (a) Certified MBE/WBE GSA Contract No. GS-35-F0080R) offering 'Free Training, Free Food and Guest House accommodation, H1-B applied in 2008 April, Green Card processing in 2009 Jan/Feb, Effective Resume writing help, Marketing and Placement, Behavioral and Technical mock interviews. Preparation of In Person Interviews/Client Interviews.'"
Action Alert
2008-04-14
Robert P. Murphy _Ludwig von Mises Institute_
Did the Fed Cause the Housing Bubble?
2008-04-14 (5768 Nissan 09)
Jonathan Tobin _Jewish World Review_
Forget the Fun and Games: Will the Olympics help to wake up the world to Red Chinese tyranny?
"The Olympics are an institution that has been largely impervious to the demands of morality. A huge business in and of itself, the Olympics generates a great deal of income for a variety of vendors, especially TV networks that count on the event to generate ratings around the world... Though the [Red Chinese] have largely junked the socialist model and [partially] opened up their economy, power remains in the hands of the Communist party. The creation of vast wealth for some has led to a new openness in the country, but it has strict limits that make any sort of dissent dangerous. Though it is rarely discussed in the foreign press, the laogai -- the [Red Chinese] version of the Soviets' Gulag Archipelago -- is still very much in operation, even if it is not as vast as it may have been in the past."
2008-04-14 (5768 Nissan 09)
Rabbi Doctor Asher Mair _Jewish World Review_
The Snitching Supervisor
"(Leviticus 19:16): 'Don't go about as a talebearer among your people; don't stand idly be the blood of your neighbor.'... we shouldn't relate idle gossip, but we shouldn't refrain from speaking when silence would be culpable negligence toward a potential victim."

2008-04-15 (5768 Nissan 10): 29 weeks to federal elections of president and congress-critters, 4 days to Patriots' Day
2008-04-15
Norm Matloff _H-1B/ L-1/ Off-Shoring e-News-Letter_
Chinese H-1B group slams CNN's Cafferty

As an observer of the dynamics of H-1B/green card politics, I sometimes write postings to this e-news-letter about organizations of H-1Bs or other foreign nationals who lobby Congress for more expansive green card programs. In the early 1990s there was the Independent Federation of Chinese Students and Scholars (IFCSS), whose ostensible goal was to promote democracy in China but whose membership consisted mainly of Chinese nationals who hoped that IFCSS would convince Congress to give all Chinese nationals in the U.S.A. at the time of the Tiananmen Square uprising automatic green cards in a mass political asylum action. Congress did so in 1992, after which the organization quickly faded away. In 2000 there was the primarily-Indian Immigrant Support Network; it too, disappeared soon after legislation was passed along the lines they promoted. In the last couple of years we've been seeing Immigration Voice, again largely Indian.

Here I will discuss a Chinese group, the Legal Immigrant Association, which calls itself "a leading organization of legal immigrants mainly comprised of people from China". This is highly misleading, as
(a) they are NOT immigrants, merely H-1Bs who hope to become immigrants and
(b) they are certainly not a "leading" organization; most Chinese immigrants in the U.S.A. had never heard of them until the last week or so.

The reason LIA suddenly acquired some visibility in the Chinese-immigrant community is that they have launched a protest against remarks made by CNN's Jack Cafferty, in which he said, "They [the Chinese] are the same goons and thugs they were 50 years ago." He was apparently referring to the [Red Chinese] government, but with all the anti-[Red China] rhetoric in the press and Congress the last few weeks, many ethnic Chinese took Cafferty to mean the Chinese people as a whole. LIA launched a petition campaign to have CNN fired or at least reprimanded Cafferty for his remarks. When I checked just now, the petition had 27,550 signatures. I'm enclosing the text of the petition below.

I'm also [linking] an op-ed from today's New York Times by Matthew Forney, a former Beijing bureau chief for Time. Forney's report on popular support of the [Red Chinese] government on these issues is accurate, though sadly he is condescending in tone, taking it for granted that he knows better than Chinese youth about matters such as Tibet.

My guess is that CNN will respond to LIA's demand in some way, say with Cafferty making some kind of "statement of regret". The latter is the phrasing that Connie Chung made on the CBS Evening News some years ago. She had broadcast a report claiming that many Chinese foreign students in the U.S.A. (including those now working as H-1Bs) had been sent by the [Red Chinese] government as spies. The IFCSS hotly objected (conveniently forgetting that it had earlier claimed that its members needed asylum because the government was spying on them), and Chung made her public mea culpa.

Though I agree that the U.S. press' recent coverage of [Red China] has fallen way short of careful, nuanced reporting (concerning the Tibet issue, I do recommenad an article by James Miles in The Economist.), I wonder if LIA realizes that they are not helping their cause in terms of green cards. Even though immigration is a sensitive issue, Congress has generally looked at immigrants, especially those from communist countries like [Red China], as future fervent Americans, not loyal partisans for their home-country governments. Of course, it is not nearly as simple as that, but the recent Chinese-immigrant back-lash against perceived [Red China] bashing in Congress and the press is being taken very negatively by many on the Hill, I'm sure.

These incidents are also bringing to light a large cultural gap. Aside from whether the claims of misdeeds by the [Red Chinese] government in Tibet are valid, a common theme among Chinese immigrants who disagree with the "boycott the China Olympics" crowd is that Tibet etc. are internal matters to [Red China], and thus the Chinese are baffled that many Westerners want to push [Red China] to take action. The Confucian philosophy of focus on family is taken by many Asians to mean helping ONLY one's own family (or by extension, only one's own country), in great contrast to the Judeo-Christian tradition of helping people in need even one does not know them (the notions of the Good Samaritan, tikkun olam etc.). There is a mutual lack of understanding here, with both sides baffled by the other.

Accordingly, as members of LIA visit congressional offices, they might find a somewhat cooler reception than before. They will still likely to achieve their goal in the end, but I'm sure that many Hill politicians will wonder just what they're getting into by expanding the green card program.

Norm
Cafferty transcript
Matthew Forney: NY Times
Cafferty follow-up
"[Cafferty referred to Red Chinese] 'goons and thugs' and said products manufactured in [Red China] are 'junk'... 'I don't know if [Red China] is any different, but our relationship with [Red China] is certainly different [from what it was 40-50 years ago].', Cafferty said. 'We're in hock to the [Red Chinese government] up to our eye-balls because of the war in Iraq, for one thing. They're holding hundreds of billions of dollars worth of our paper. We are also running hundreds of billions of dollars' worth of trade deficits with them, as we continue to import their junk with the lead paint on them and the poisoned pet food and export, you know, jobs to places where you can pay workers a dollar a month to turn out the stuff that we're buying from WM. So I think our relationship with [Red China] has certainly changed.', he said. 'I think they're basically the same bunch of goons and thugs they've been for the last 50 years.' He issued a clarification of his remarks on Monday's 'Situation Room', saying that by 'goons and thugs', he meant the [Red Chinese] government, not the Chinese people... In the petition, the association describes itself as 'a leading organization of legal immigrants mainly comprised of people from China'. According to its web site, the non-profit group is based in Santa Clara, California, and was founded in 2007 as an organization 'dedicated to the social well-being of employment-based [non-immigrant] professionals'."
2008-04-15
Marshall Allen _Las Vegas NV Sun_
At first blush, state's J-1 oversight council looks tough
"At issue is how to ensure that foreign doctors in the J-1 visa waiver program devote the required amount of time to medically needy patients -- without being exploited by employers who, a Sun investigation found last Fall, have over-worked and under-paid some and assigned them to more lucrative tasks. The complaints are of no small consequence in Nevada, where about 250 foreign doctors have worked in the J-1 visa waiver program over the past 10 years. In the wake of the Sun investigation, the state created a review board to examine employers' applications to hire foreign doctors and to monitor compliance with the program. And as the Primary Care Advisory Council's inaugural meeting last week showed, employers who previously had the run of the roost learned they won't so easily get their way in how they hire and assign doctors."
series index
2008-04-15
Suzanne Deffree _EDN_
Ill-Begotten Monstrosities put $7.9M into bri, er, uh, lobbying (tables & graphs)
Open Secrets 1998
Open Secrets 2007
2008-04-15
Theresa Blackwell _St. Petersburg Times_
Lay-offs at Nielsen concern Oldsmar residents
"Over the past 7 years, the Nielsen Company has received at least $3.1M in state and local subsidies to consolidate its Pinellas operations in a show-case facility in Oldsmar. Much of that money was for creating high-wage local jobs. Yet last year, Nielsen let go 240 Tampa-area employees, including many in Oldsmar. Now the company -- formerly known as Nielsen Media Research -- says the Oldsmar location is losing another 110 positions. That work has been out-sourced to India-based Tata Consultancy Services [a cross-border bodyshopping and off-shoring operation]... Around town, people talk about how Nielsen employees have been asked to train their replacements... Some Nielsen employees remain to 'transfer technical knowledge' to consultants, said Nielsen spokesman Gary Holmes"
class action against Tata
2008-04-15
Dean Barnett _Weekly Standard_
What's the matter with leftists?: Condescension, thy name is Harvard
2008-04-15 (5768 Nissan 10)
Thomas Sowell _Jewish World Review_
A living lie

2008-04-16 (5768 Nissan 11): 3 days to Patriots' Day
2008-04-16
Dante Vignaroli _Des Moines Register_
Cast your vote for Americans and against incumbents
"Perhaps the reality of how corrupt our government is will sink in deeper as more jobs are lost to foreign workers here or abroad. It is clear both the Democrats and Republicans are corrupt, but for some naive reason, a vast majority of the people still think these two entities will solve the problems and cut off their own supply of political capital. Not. It is time to start electing third-party candidates to all levels of government in order to send a clear message to the Democrats and Republicans that 'we the people' are taking back our country. We Americans have to put aside our petty differences and start voting as Americans for the common good of all Americans regardless of color, religious faith, etc."
2008-04-16 11:39PDT (14:39EDT) (18:39GMT)
_AFP_/_Yahoo!_
Over-fished species go into evolutionary over-drive
"The study, experts say, could provide important clues on how to restore fish populations that have, in many cases, been reduced by 90% due to decades of industrial-scale fishing... a team of researchers led by George Sugihara at the University of California in San Diego poured over a rare set of data tracking both fished and unfished species off the coast of California over a period of five decades... But the researchers also found evidence for a genetic impact, adding weight to a recent body of evidence suggesting that environmentally-driven evolutionary changes can occur far more quickly than once believed. 'The implication is that fisheries management need to give priority to precautionary measures.', said Nils Stenseth and Tristan Rouyer, both from the University of Oslo, in a commentary, also published in Nature."
2008-04-16
Priyanka Joshi _Wash Tech_
DHS unilaterally extends stay for 20K foreign grads on OPT to 29 months
"The American tech job market is about to get tighter, as a new rule from the Department of Homeland Security allowing employers to hire foreign students holding F-1 visas for 'Optional Practical Training' for 29 months as opposed to the hitherto 12 months, takes shape... The invoking of the emergency clause has also earned liberal brickbats from American IT workers stuck in their gritty zeitgeist of rapidly diminishing job opportunities, short term contract only positions, low pay, no health benefits, all made worse by inflation, and the recession -- the direst emergencies of their lives for most!... The public is getting edgier with each such announcement from the government and one has to barely skim the comments on the blogs to gauge the street sentiment accurately. A comment from 'SPT' on Worther's post says, 'BLS reports losing 80K jobs through March, lay-offs at Motorola, Dell, Yahoo, AMD... The US is in a recession, Americans are getting laid off, and DHS wants to legislate via executive edict to increase the supply of the US labor pool with foreign workers? This is insane.'"
2008-04-16 08:50PDT (11:50EDT) (15:50GMT)
Dave Rosenberg _CNET_
Standish Group reports that open source software is costing software product sellers $60G per year
"'Open Source software is raising havoc throughout the software market. It is the ultimate in disruptive technology, and while, too, it is only 6% of estimated $1T IT budgeted annually, it represents a real loss of $60G in annual revenues to software companies.', said Jim Johnson, Chairman, The Standish Group International, Boston, MA."
2008-04-16
Marianne Kolbasuk McGee _Information Week_
Should US government scrap H-1B visa lottery?
"One side wants the 65K H-1B cap (which is really 85K if you count the 20K visas reserved for advanced-degree holders) lowered, the other side wants it raised. But there's one thing both sides seem to agree on. And that's doing away with the random, computer-generated lottery system that the U.S. government uses to select H-1B visa 'winners'... 'Before any of these visas were approved, the U.S. government should have made a good-faith effort to match Americans to those positions.', he said during a recent e-mail interview with InformationWeek. Berry says the random lottery should be replaced with 'a competitive system where employers compete based on salary -- a reasonable proxy for skill -- just as they must do for the top candidates among U.S. workers.' Berry also wants bodyshops prohibited from participating in the H-1B program altogether. Since it's now too late to change the way H-1B petitions were approved for jobs in fiscal 2009, 'at a minimum, the government should promptly post the openings for the 80K positions that did not win the job raffle, so that at least Americans can apply for the scraps.', says Berry."
2008-04-16 (5768 Nissan 11)
John Stossel _Jewish World Review_
Market magic
"Nothing keeps a company honest and efficient like the threat of other companies coming along and taking its business away."
2008-04-16 (5768 Nissan 11)
Thomas Sowell _Jewish World Review_
Political crusaders
"One of the real problems with safety issues of all sorts is that there is seldom a weighing of particular dangers against the costs of correcting those dangers -- including the cost of greater dangers from X while you are correcting the dangers from Y."
2008-04-16 (5768 Nissan 11)
Walter E. Williams _Jewish World Review_
Foreign trade angst
"According to the Bureau of Labor Statistics, between 1996 and 2006, about 15M jobs were lost and 17M created each year. That's an annual net creation of 2M jobs. Roughly 3% of the jobs lost were a result of foreign competition. Most were lost because of technology, domestic competition and changes in consumer tastes... Daniel W. Drezner, professor of political science at the University of Chicago, in 'The Out-Sourcing Bogeyman' (Foreign Affairs, 2004 May/June), notes that U.S. manufacturing employment between 1995 and 2002 fell by 11%. Globally, manufacturing job loss averaged 11%. [Red China] lost 15% of its manufacturing jobs, 4.5M manufacturing jobs compared with the loss of 3.1M in the U.S.A. Job loss is the trend among the top 10 manufacturing countries who produce 75% of the world's manufacturing output (the U.S.A., Japan, Germany, [Red China], Britain, France, Italy, Korea, Canada and Mexico). But guess what — globally, manufacturing output rose by 30% during the same period. According to research by the Federal Reserve Bank of St. Louis, U.S. manufacturing output increased by 100% between 1987 and today."
2008-04-16
James Carlini _Midwest Business Technology News_
Infrastructure Renaissance is Needed Now in Chicago & Across U.S.A.

2008-04-17 (5768 Nissan 12- Ta'anit Bechorot): 2 days to Patriots' Day
2008-04-16 17:13:47PDT (2008-04-16 20:13:47EDT) (2008-04-17 00:13:47GMT)
Thomas D. Elias _Long Beach Press-Telegram_
Tech visas get a critical look
"The problem with H1-B visas and their cousins, H4 visas, comes when some companies bring in foreign workers to displace Americans already working in this country and seek to hire foreigners over Americans for jobs available here. There is ample evidence this is a common practice, and now 2 U.S. senators are calling the U.S. Labor Department to answer for the anti-American discrimination it appears to actively encourage... groups of U.S. citizen engineers and others have maintained for years that corporations use H1-Bs to import cheap and docile labor, with a wink from the government... This is real progress for Americans seeking to fight a reality where want ads from companies with significant California operations like Mansa Systems of Fremont and Techpoint Solutions of Milpitas can advertise to potential H1-B recipients that they are looking for 'recent graduates for entry level positions'. Ads like theirs contradict the oft-heard employer mantra that H1-Bs are used only to bring in highly skilled workers. In fact, the majority of last year's H1-B recipients had bachelor's degrees or less, meaning they do not possess the unique qualifications for which H1-Bs were intended. There is no evidence of a shortage of entry-level American workers. Studies by the RAND Corp., Stanford University, the Urban Institute, Harvard University, UC Davis and others show American universities produce more science, technology, engineering and math workers than are needed to fill job openings in those fields. Durbin and New Jersey's Democratic representative Bill Pascrell have been trying for months to pass bills that would wipe out the discriminatory Labor Department language [which would allow guest-workers to be hired even when capable and willing US citizens were available]."
2008-04-17 05:30PST (08:30EST) (13:30GMT)
Scott Gibbons & Tony Sznoluch _DoL ETA_
un-employment insurance weekly claims report
current press release
"The advance number of actual initial claims under state programs, unadjusted, totaled 368,378 in the week ending April 12, an increase of 11,797 from the previous week. There were 317,917 initial claims in the comparable week in 2007. The advance unadjusted insured unemployment rate was 2.3% during the week ending April 5, a decrease of 0.1 percentage point from the prior week. The advance unadjusted number for persons claiming UI benefits in state programs totaled 3,073,527, a decrease of 132,849 from the preceding week. A year earlier, the rate was 2.0% and the volume was 2,594,605. Extended benefits were not available in any state during the week ending March 29."
graphs
2008-04-17 10:55PDT (13:55EDT) (17:55GMT)
Elaine Rigoli _Inside Recruiting_/_ere_
Job Offers Tighten, Raises Shrivel
"In fact, a new CareerBuilder survey shows that 58% of employers plan to hire recent college graduates in 2008, down from 79% in 2007. That 58% figure is remarkably similar to MonsterTrak data released last month, showing that only 59% of employers plan to hire this spring, a decrease of 17%. These figures contradict new data from the National Association of Colleges and Employers, which recently suggested that hiring new recruits is expected to be 8% higher than last Spring."
2008-04-17
Sherry Slater _Fort Wayne Journal Gazette_
Renhill Staffing Services -- a Perrysburg, OH body shop -- settled age and race discrimination suit for over $580K
"failed to refer blacks and people older than 40 for job openings... In addition to charging the staffing company with racial and age discrimination, the EEOC said Renhill destroyed employment applications and retaliated against employees who objected to the discriminatory practices... Renhill now operates 3 offices: Fort Wayne, Perrysburg and greater Cleveland."
2008-04-17
Frosty Wooldridge _News with Views_
Immigration's Negative Effect on US Education
"H-1B, H-2B and L-1 visas given to foreigners displaced 1M American workers in the past 5 years. Additionally, over 3M American manufacturing jobs exited to over-seas countries while the Rust Belt -- starting in Detroit, Michigan loses 1K manufacturing jobs a week."
2008-04-17
_Right Side News_
DHS Gives Foreign Students Advantage Over US Students; CBO Reports Cost of SAVE Act (HR4088); Los Angeles Mayor Asks for Halt to Enforcement; FAIR Spills the Beans
2008-04-17
Bonnie Miller Rubin _Chicago Tribune_
7 of the nation's to universities recruit Evanston teen educated outside of schools
"True, she had nailed perfect scores on the SAT and ACT, is the reigning world Irish harp champion, aced all her AP exams and enjoys nothing more than kicking back with the latest copy of Scientific American... Barmak Nassirian of the American Association of Collegiate Registrars and Admissions Officers... Almost 2M American students are educated at home, and more than 80% of colleges have formal policies for assessing these applicants—up from 52% in 2000... Harvard offered slots in the class of 2012 to only about 7% of 27K-plus applicants, an all-time high... CL seems propelled by a genuine intellectual curiosity that can't be faked."
2008-04-17
Brad Reese _Network World_
Allegations of shortage amid glut continue
"To date, Cisco has issued more than 1M certifications to networking professionals worldwide. Furthermore, as of 2008 April 6th, 19,426 CCIE certificates have been awarded during the entire history of the Cisco CCIE program... Remarkably at the same meeting, Celia Harper Guerra -- Director of Worldwide Partner Talent at Cisco gave a presentation to Cisco channel partners that showed Cisco receives 20K CVs/Resumes per month (i.e. 240K per year). Additionally during that same presentation, Cisco touted that 200K active registered graduates of the Cisco Networking Academy are now part of the Cisco Career Connections web site."

2008-04-18 (5768 Nissan 13): 1 day to Patriots' Day
2008-04-17 17:23PDT (2008-04-17 20:23EDT) (2008-04-18 00:23GMT)
Alison Damast _Business Week_
NACE: Scant Pay Growth for B-School Grads
Andrea Koncz & Patti Giordani: NACE
"For all 2007-2008 grads, starting salary offers are on average 5.3% higher than last year... Fueling much of the reported salary increases are offers to computer and information science graduates, who are seeing average salary increases of 13%, according to the NACE report. Seniors with majors in software design and development are the most sought-after of all college graduates, with the average starting offer coming in at $65,379. Liberal arts students, as a group, saw their average salary offers rise 12.9% to $35,378, though data in this area for individual majors 'still remains limited', according to the report. For business majors, who had enjoyed some robust starting salary increases in recent years, the data are sobering. Business students' salaries barely budged this year, a combination of a slow-down in the economy and major financial firms cutting back on their hiring classes (BusinessWeek, 2008/03/20). For example, accounting graduates saw no change in their average salary offer of $47,429, while business administration/ management starting offers inched up just 0.3% from last year, to $44,195. In 2007, by comparison, accounting grads' salaries had increased 2.7% from the previous year, and business administration/management majors had posted 7.5% starting salary increases. 'Where the slow-down really hit is with the business majors.', NACE's Koc said. 'There is really no increase in their salaries. They're flat, dead flat, which is very unusual.' Andrea Koncz, a NACE spokesperson, also warned that the data capture early hires of the most promising students from the current senior class. In general, those students obtain higher offers than the rest of the class... 'Employers are not making as many offers, so they can pick and choose who they want for their potential work-force.', [Elise Gould, a labor economist at the Washington, DC-based Economic Policy Institute] said."
2008-04-18
Jim Suhr _AP_
Wabash fault shakes up central USA
CNN
"The [5.2] quake just before 04:36CDT (02:36PDT, 05:36EDT, 09:36GMT) was centered 6 miles from West Salem, IL, about 6 miles north of Mount Carmel, IL and 45 miles from Evansville, IN, about 7 miles under-ground. It was felt in such distant cities as Milwaukee, WI; Des Moines, IA; Atlanta, GA nearly 400 miles to the southeast; and Niceville, FL, 891 miles away; with some from West Virginia, Alabama and Kansas. Two after-shocks during the next 3 hours measured 2.6 and a 2.5."
2008-04-18 16:11:10PDT (19:11:10EDT) (23:11:10GMT)
Mike Swift _San Jose Mercury News_
Global travel bringing tuberculosis back to Silicon Valley
Contra Costa Times
"Last year, tuberculosis increased in four of the Bay Area's five largest counties, and the San Jose area in 2006 had the highest TB rate of any large American metro area, according to data from the U.S. Centers for Disease Control and Prevention and the California Department of Public Health. San Francisco, after an outbreak of TB among Latino day workers in the Mission district, has the highest TB rate of any county in California -- quadruple the US [average] rate... 1 in 4 people worldwide are infected, and 1.7M died last year... The waxy-sheathed, rod-shaped, slow-growing bacteria, if untreated, colonizes the lungs, creating such dense cavities of disease that pieces must sometimes be excised. TB spreads through the air; untreated, one person infects 10 to 15 people a year, according to the World Health Organization... Santa Clara County...has had a 21% jump in TB cases since 2005... Treating one drug-resistant case can easily cost several hundred thousand dollars or more... 90% of Santa Clara county's 241 TB cases in 2007 were in students, immigrants, temporary workers [a.k.a. bodies shopped], tourists and others born in other countries... the number of multi-drug-resistant cases...jumped from 2 to 7... The top 5 countries of origin for foreign-born people with TB are Mexico, the Philippines, VietNam, India and [Red China], according to the CDC. Those nationalities are also Santa Clara County's largest 5 foreign-born populations. At 430K people, they are one-quarter of the county's total population... two-thirds of Santa Clara County's foreign-born cases have been in the United States for at least 5 years... State health officials estimate there are 2M foreign-born residents of California infected with latent TB. The great majority will never get sick, but if their immune systems weaken -- by way of HIV infection, diabetes, aging or immune-suppressing drugs -- their TB could multiply, and they could transmit the disease... Screening isn't always effective The United States screens legal immigrants and refugees for TB before they are allowed to enter the country, by checking medical histories and requiring a chest X-ray for those at risk. But Bay Area health officials say there are loopholes in the nation's defenses, and that budget cuts will only make the gaps bigger... 'During the dot-com boom, we in Alameda County and I know other Bay Area counties saw a dramatic increase in tuberculosis among the (H-1B) visa immigrants.', said Benjamin, the Alameda County TB control officer. 'I don't know how or why, but at some point a decision was made by the State Department that if a U.S. company sponsors a...worker, that they don't need screening...'... Santa Clara County spent an average of $18K a case in 2007 -- about $4.3M total -- for drugs, testing and for the labor-intensive contact investigation required for families, co-workers or school-mates who have contact with an infectious person."
2008-04-18
Dan Woznica _Wash U Student Life_
Admissions Process Sets Records Across the Country
"Of more than 27K students who applied for admission into Harvard University's freshman class, only 7.1% were accepted, making this year the most competitive in the school's history. Princeton University, which received 21,369 applications, accepted just 9.3% of its applicants, a decrease from the 9.5% it accepted last year... Applications to Washington University, which retained its early decision program, did not rise significantly. Similar to last year, about 22K students applied for entrance into the Class of 2012, with admission being offered to about 20% of applicants... Many colleges, including Washington University, have eliminated loans for students from families earning less than a certain income -- $60K in the case of Washington University -- in a year. Other selective universities have increased the number of students eligible for financial aid by permitting more students from middle-class backgrounds to receive assistance. Jimmy Cox, a sophomore and member of the Student Admissions Committee, thinks that the University could benefit from expanding its financial aid. 'I believe that students in the middle tax bracket, say $100K to $180K annual income, shouldn't have to pay more than 10% of that on tuition.', Cox said... Washington University is aiming for an incoming class of about 1,350 for next year..."
2008-04-18
Peter Schiff _Gold$eek_
The Collapse of America's Service Economy
"the economy will be getting smaller and more expensive... The foundation of our bloated service sector economy, supported by overseas savings and production, is now giving way... It is all part of the process of an unprecedented decline in America's standard of living, which is the inevitable result of years of living beyond our means... As the dollar continues its historic decline, imported goods will become too costly for many Americans. In addition, more of those products still made (or more likely grown) here will be exported to wealthier foreign consumers whose appreciated currencies increase their purchasing power. As a result, fewer products will be available to fill our shelves and those that remain will carry much higher price tags... Americans of modest means will travel less by air. Unfortunately, that fact is simply an inevitable consequence of a sagging currency and diminishing national wealth... The massive borrowing that has financed the American economy for generations, combined with an evaporating industrial base and a lack of domestic savings have combined to lower American's wealth in comparison to the rest of the world. Consequently, as more materials, technicians and jet fuel go to service the burgeoning Asian air travel industry, the higher the costs will become for American travelers. As with other hallmarks of a diminished standard of living, Americans now have to confront the reality of staying closer to home. The same mathematics will come into play for our ridiculously expensive higher education system, which can not exist without a well lubricated loan infrastructure. Limit the ability of students to take on heavy loans, and college education becomes untouchable for anyone but the wealthiest Americans. If loans dry up, universities will be forced to slash their bureaucracies and substantially reduce tuitions. Ironically the silver lining here is that with low tuitions students will no longer need the loans that kept tuitions so high in the first place."
2008-04-18
Chuck Baldwin _V Dare_
There Must Never Be Another Waco
Baldwin for President site
2008-04-18

| | |
| --- | --- |
| DJIA | 12,849.36 |
| S&P 500 | 1,390.33 |
| NASDAQ | 2,402.97 |
| 10-year US T-Bond | 3.74% |
| crude oil | $117.00/barrel |
| gold | $915.20/ounce |
| silver | $17.82/ounce |
| platinum | $2,071.30/ounce |
| palladium | $473.40/ounce |
| copper | $0.243125/ounce |
| natgas | $10.575/MBTU |
| reformulatedgasoline | $2.9893/gal |
| heatingoil | $3.2923/gal |
| dollarindex | 71.970 |
| yenperdollar | 103.71 |
| dollarspereuro | 1.5804 |
| dollarsperpound | 1.9945 |
I usually get this info from MarketWatch and the "Futures Movers" and "Metals Stocks" columns (and BigCharts and FT Interactive).
2008-04-19 (5768 Nissan 14): Patriots' Day
2008-04-19
Battle Road
wikipedia on Patriots' Day
wikipedia on Skirmishes at Lexington & Concord
Lexington local Patriots' Day observances schedule
letter by E. James Adkins
about Patriots' Day
wiseGeek: What is Patriots' Day?
Events that led to the skirmishes at Lexington & Concord
FreeRepublic on Patriots' Day
2008-04-19
Scott Ott _ScrappleFace_
abc responds to radical leftists' outrage over questions about character, promises "policy" forum
"BC News today issued an apology... for allowing this week's Democrat presidential 'debate' to descend into 'tangential character issues like honesty, integrity and personal association with terrorists and racists."
2008-04-19
Laura Heinauer _Austin American-Statesman_
Perfect college entrance exam scores don't help student who dreamt of the Ivy Leagues
"Overall, the acceptance rate for applicants at all colleges in the United States is still about 70% -- about the same as it was in the 1980s -- but acceptance rates at the top 200 schools in the country have dropped, said David Hawkins, director of public policy and research at the National Association for College Admission Counseling... First, there are about 3.3M students graduating from high school this spring, according to the Department of Education, which is the largest number of graduates seen in recent years. Second, though there have been graduating classes nearly this big in the 1970s, for example, the number of students applying to college -- now estimated to be 60% to 65% -- is higher than ever. Finally, he said, students are sending more applications than they ever have, particularly to the most highly selective schools, due largely to the ease of submitting applications over the Internet... 'I'm in the top 1.5% to 2% of my class. I'm a varsity soccer player. I mentor eighth-grade girls. I'm the Student Council vice president and French Club president.', Cash said. 'I was extremely surprised. I was like, somehow, somewhere, they've messed up.' CL, a 17-year-old senior at the LBJ academy, said he also had a tough time getting into some of the elite colleges this year, despite scoring 2240 on the SAT and getting a 4.2 grade point average on a 4.8 scale. Of the 11 colleges he applied to, only two accepted him: the University of Chicago and UT, which admitted him into a summer program for students who didn't make it into the fall class. CL, who was president of his high school's Youth and Government Club, said he'll likely go to Chicago, which also reported a drop in its acceptance rate this year, from 35% to 27%. Harvard officials said they rejected a record 93 out of every 100 students who applied. Officials at Yale, Dartmouth and Brown universities said they also turned away a record number of applicants. 'We had an increase that was close to 20% in the number of applicants this year.', said Marilyn McGrath, Harvard's director of admissions. She said it was because Harvard, which expects a fall freshman class of 1,660, increased scholarship opportunities and cut its early admissions process for the first time this year. 'It was a very difficult year, because we had not only a large number of applicants, but they were also exceptional.' It is not clear how many students were able to score both a perfect 2400 on the SAT and 36 on the ACT, because the tests are scored by different companies. But McGrath said fewer than 1% of Harvard applicants, 254 of 27,462, got a perfect 2,400 on the SAT. She said 3,368 applicants were ranked first in their class."
2008-04-19
Gregory Millman _Home Educator_
Home Is Where the School Is
"At least 166K California children are [educated outside of schools]... In 2003, the National Center for Education Statistics estimated that the...population nationwide [of those not educated in schools] was 1.1M."
2008-04-19
Mercedes Olivera _Dallas Morning News_
Texas government works to boost Latino enrollments in universities
"Hispanic enrollment at state colleges and universities grew 49% -- by 103,915 students -- between 2000 and 2007, according to 'Closing the Gaps: 2007 Progress Report'... Ruth Bail, principal at Woodrow Wilson High School, said that students in this new media age have become quicker at response times but slower at reflection and critical thinking. Teachers have to be more creative in their lesson plans and help students digest what they learn at a much deeper level, she said... Over the next 15 years or so, Hispanics will account for 80% of the growth in the college-age population in Texas."
2008-04-19
Larrey Anderson _American Thinker_
Privacy and Property Rights
"The word 'privacy' cannot be found in either the Declaration of Independence or in the U.S. Constitution and the Bill of Rights. The word 'private' occurs only once in these documents -- in the Fifth Amendment where it modifies 'property'. Nevertheless, there is a right to privacy in the Constitution; and, contrary to recent Supreme Court logic, the right to privacy is guaranteed, not by some shadowy and ethereal 'penumbra', it is guaranteed, and can only be guaranteed, by the right to property. Recent Supreme Court decisions, which have ignored the inextricable connection between the right to privacy and the right to property, imperil both of these rights... 'No person shall... be deprived of life, liberty, or property, without due process of law; nor shall private property be taken for public use, without just compensation'."


| | | |
| --- | --- | --- |
| | "Always remember that an armed & trained militia is the firmest bulwark of republics -- that without standing armies their liberty can never be in danger, nor with large ones safe." --- James Madison 1809-03-04 | |
2008-04-20
2008-04-20
Megan McLaughlin _Washington Post_
Make Room for Virginia's Best and Brightest
"As a former Georgetown University under-graduate admissions officer and a parent of three Fairfax County students, I am troubled by James Madison University's decision to deny admission to a National Merit semifinalist from Robinson High School ['N.Va College Applicants Face Extra Hurdle', front page, April 12]. This student's SAT scores and his 4.1 GPA during his final 2 years of high school place him well above the profile of students accepted by JMU... Virginia colleges and universities have an overrepresentation of out-of-state students. Specifically, the University of Virginia's incoming freshman class is 72% in-state; Virginia Tech, 70%; William & Mary, 66%; and JMU, 65%. Compare these statistics with other premier public institutions: the University of North Carolina-Chapel Hill, 83% in-state; the University of California at Berkeley, 92%; UCLA, 94%; and the University of Texas at Austin, 94%. As a Virginia [tax-victim], I believe it is time that our state leaders examine the growing problem of Virginia applicants being turned away from its public institutions while out-of-state students fill these freshman spots."
2008-04-20
Carlos Sanchez _Waco Tribune_
Grades alone make poor university admissions criteria
"UT has just finished its admissions cycle for this Fall's incoming freshmen. It received 29,626 applications for the freshman class, 12K of which UT accepted. Officials project that between 81% and 85% of those students who eventually enroll will be top-10 rule students... Just one year ago, 71% of the incoming freshman fell into the top 10% category... Forget a rigorous course load that is actually designed to help you succeed academically in college. This is about grades. After the first grading period at our school, I heard tales of parents pulling their kids out of pre-advanced placement courses for easier courses to preserve their grade-point averages... when the law was first enacted... 41% of the incoming freshman were guaranteed slots."
2008-04-20 01:30PDT (04:30EDT) (08:30GMT)
Adam Emerson _Tampa Tribune_
USF on verge of rejecting more applicants than it will accept
side-bar
"With a 4.3 grade-point average, TP, an East Bay High School student, had to improve her SAT scores to persuade USF to admit her. Tight budgets are capping enrollments, forcing the state's public universities to raise admission standards. USF, for one, plans to enroll its smartest freshman class ever next fall -- 60% have an A-minus average. A thousand students whose grades would have been good enough for admission last year were offered a spot on the wait list this year... Such decisions are jarring to a student whose 3.5 grade-point average, depending on test scores, may no longer cut it. Never before has USF's acceptance rate fallen below 50%. Just 5 years ago, the university accepted nearly 70% of its applicants... TP took years of honors courses and gained membership in the National Honor Society... With a 4.5 GPA and a 970 SAT, USF let her in... Florida's student-to-faculty ratio is, at 31-to-1, the largest in the nation... University of Florida has capped its freshman class for years -- others are cutting their enrollment projections. Florida State University, for example, plans to reduce its freshman class by nearly 1K students... SH, 18, is bound for USF with a 5.24 GPA, weighted with advanced course-work, and a 1420 on the SAT. She is a member of the National Honor Society, a National Merit Scholar semifinalist and a National Honor Thespian... By the end of March, USF had admitted about 5,625 prospective freshmen whose GPAs exceeded 3.7, an A-minus average. They make up 59% of those admitted. Two years ago, in that same time period, credentials like that made up only 49% of prospective freshmen. Freedom High School senior LZ nearly reached that A-minus mark, and she sought admission to USF. Raised in Colombia, she has hopped the globe, studying most recently in Holland before arriving in the Bay area with her mother, a USF doctoral student, and father, who recently received a master's degree in business administration from USF. Her GPA was 3.67, and her math SAT score was 580, well above the national average of 515. Her limited command of English, however, left her reading score at 410, too low for USF... A 3.67 is just under the average GPA of freshmen who enrolled last Fall: 3.71."
2008-04-20 09:13:58PDT (12:13:58EDT) (16:13:58GMT)
Alison Sherry _Denver Post_
Enrollments & Graduation Rates Down in Colorado
"Already, the 6-year-graduation rate is well below 50% at more than half of the public 4-year colleges and universities in the state. College enrollment has dropped every year since 2004. Those studying the future of college enrollment focus much of their attention on demographic changes, particularly the fast growth in the state's Latino population, a group that as a whole is less apt to complete a college education than other ethnicities... Projections show that one-third of those who will graduate from Colorado high schools in 2022 will be Latino and, in many cases, first-generation college-goers, according to the Western Interstate Commission on Higher Education, which analyzed census numbers, immigration patterns and current graduation rates. That's up from 18% in 2006... Hughes is supposed to keep track of the 1K African-American and Latino men on [Pike's Peak Community College's] 3 campuses, a stubbornly hard demographic to keep in school. Pike's Peak loses about 63% of black males after the first semester and about 82% after the first year."
2008-04-20
Howard Reich _Chicago Tribune_
Universities receive funds for music programs
"Samuel Hope, executive director of the National Association of Schools of Music (NASM), the accrediting organization for music programs in higher education, based in Reston, VA... For starters, despite conventional wisdom on the future of classical music, jazz, ethnomusicology and other high-toned musical pursuits, enrollment in music schools has been soaring. In 1992-1993, 75,844 music majors entered institutions reporting to the NASM; in 2007-2008, the number was 110,778 (during the same period, the U.S. population grew from [about 255M to about 301M]). At the Oberlin Conservatory in Ohio, applications have risen more than 40% in the last 3 years, says the school's dean, David Stull. Fully 20% of Oberlin's admissions are from international students, 'and it could be much larger if we wanted it to be -- in other music schools, it reaches as high as 50%'... At Northwestern, more than 1,700 students applied this year for 200 slots, and that demand has been rising steadily, says Montgomery, the dean. In part, that reflects a demographic bubble: The Baby Boomers' kids are swarming into college. Total enrollment in post-secondary degree-granting institutions grew to 17.9M in 2007 from 14.7M in 1999 and 17.2M in 2004, according to estimates from the National Center for Education Statistics."
2008-04-20
Janet Okoben _Cleveland Plain Dealer_
More Ohio State University freshmen starting at regional campi
"OSU had 52,568 students on its Columbus campus during the last school year but 60,347 enrolled at all its locations... The average ACT score of OSU's Columbus-based freshman class this year was 27, and 53% graduated in the top 10% of their high-school classes. Mabel Freeman, OSU's assistant vice president for under-graduate admissions, said next year's freshman class, which is still in the works until the May 1 deadline for students to commit, looks as though it will be even more select... Of the nearly 22K current high school seniors or transfer students who applied to OSU for next fall, 4,575 who picked the Columbus campus as their first choice were told they must start at a regional campus. The situation was worse last year, when 6,309 were 'optioned' from Columbus to a regional campus, said Freeman... Only 1,570 students have applied so far to the regional campuses as their first choice for next fall, compared with the 4,575 so-called optioned students who will have to start there if they decide to go to OSU."
2008-04-20
Rob Sanchez _Job Destruction News-Letter_ #1856
Some H-1Bs spread tuberculosis

Alameda County TB control officer Dr. Robert Benjamin warned that tuberculosis among H-1B visa holders has dramatically increased.

"During the dot-com boom, we in Alameda County and I know other Bay Area counties saw a dramatic increase in tuberculosis among the (H-1B) visa immigrants.", said Benjamin, the Alameda County TB control officer.

Dr. Benjamin laments the fact that H-1Bs aren't screened for TB.

"I don't know how or why, but at some point a decision was made by the State Department that if a U.S. company sponsors a highly educated, highly skilled worker, that they don't need screening... I think that just because they are highly educated and have a job doesn't mean they can't have TB."

Dr. Benjamin is correct that H-1Bs aren't required to be screened for TB, but he is wrong that the State Dept. changed their policy -- H-1B non-immigrants have never been required to be screened for infectious diseases, although some employers may ask that their H-1Bs be tested.

Believe it or not, there is a rationale to justify the avoidance of screening H-1Bs for TB. To understand the reasoning, however flawed it may be, it has to be understood that nonimmigrants, on temporary visas, and immigrants, who seek permanent residency, are considered very differently. H-1B visas are nonimmigrant, which in theory means that they come to this country temporarily and therefore are considered a lower risk of being a disease vector than a permanent immigrant.

H-1Bs are unlikely to ever get tested for TB unless they apply for a change of status to a green card. Once they apply for a green card they must get a TB test. Even if they test positive for TB they won't necessarily be rejected because they can apply for a waiver by filing "I-601, Application for Waiver of Grounds of Inadmissibility".

All of this means that H-1B visas holders can be here for six years without ever being tested for tuberculosis. So, if in the period of six years the H-1B coughs, sneezes, or shouts the germs will spray into the air. Anyone who breathes their aerosol can be infected with the disease.
-30-

2008-04-20
Barbara Rose _Fort Worth Star-Telegram_
Older workers often on firing line
Youngstown OH Vindicator
Providence Journal
Baltimore Sun
"Workers 45 and older make up 27% of the work force but comprise 37% of the long-term unemployed. National pay-rolls dropped by 80K jobs in March, the largest drop in five years. In the first 3 months of the year, employers cut 232K jobs. The number of age-discrimination charges filed with the EEOC is up 21% compared with a decade ago. In age-discrimination cases, employers need only cite 'reasonable factors other than age' in fighting claims. Cost generally is one [flimsy excuse]... A survey of 50- to 65-year-old workers done for the federal government in August found that 29% of 55- to 59-year-olds plan to work beyond 65... Workers older than 45 amount to 58% of federal government employees, compared with 41% of the country's work force... [An Ohio State University] study of more than 2K age-bias cases over a 15-year period in a large industrial state found that older workers were most likely to experience discrimination when they approached 50, and again at 60 when they neared retirement."
2008-04-20
Thomas E. Brewton _View from 1776_
Regulatory Illusion

2008-04-21
2008-04-21
Pamela Constable _Washington Post_
Visas are under-priced
"Opponents of expanding the H-1B visa program dismiss such arguments as self-interested and short-sighted. They say many large employers, especially in the high-tech field, pay foreign workers lower wages to do basic, entry-level computer programming or other work that Americans could easily perform -- and for which the skilled-visa program was not originally intended. They also argue that by importing so many foreign workers, businesses are discouraging young Americans from entering the market. If there were more competition for high-tech and research jobs, they say, salaries would rise and more American students would naturally gravitate to them instead of to more popular disciplines such as law and medicine. 'Law-makers are often dazzled by the idea that these people are working with computers, but this is the post-industrial era, and an H-1B worker today is not much different from a railroad worker of 100 years ago.', said Mark Krikorian, executive director of the Center for Immigration Studies, a think tank in Washington that generally favors lower immigration levels. 'This is just a cheap-labor program and another example of American businessmen being against capitalism.' According to surveys cited by Krikorian's center, more than 400K Americans lost jobs in the information technology sector between 2001 and 2004, while U.S. high-tech companies sponsored more than 250K H-1B workers. The surveys also found that half of high-tech jobs held by [H-1] visa holders were entry-level or trainee positions. 'Our over-reliance on guest workers is becoming a vicious cycle.', said Jessica Vaughn, a Boston-based researcher. In skilled nursing, she said, there are long waiting lists for U.S. college programs, even as hospitals and other employers keep hiring foreign nurses on [H] visas. 'It has become easier to hire trained, English-speaking foreigners than to educate and train Americans.', she said."
2008-04-21
Martin Hutchinson _Prudent Bear_
Rising protectionist tide
"Globalization in its extreme form has failed, and could never have succeeded. We in the rich West now need to ensure that the inevitable reaction towards protectionism provides the maximum protection of Western living standards at the minimum possible global economic cost."
2008-04-21
Alan Rappeport _CFO_
Companies give "web search" a new meaning
2008-04-21
_Work-Force Development_
Top ten hardest working countries in the world
2008-04-21
John Miano _V Dare_
Why the H-1B quota gets used up in just a few days
2008-04-21
Phyllis Schlafly _560 WIND AM_
report uncovers hidden costs of excessive immigration
"U.S. [tax-victims] are giving more than $9K a year in cash or benefits to each immigrant, a third of whom are in the country illegally. That's $36K for each immigrant household of 4. Because the U.S.A. has 37M immigrants, legal and illegal, the national cost was more than $346G last year, which was twice our fiscal deficit. The cost of immigrants is so high because, as Rubenstein writes, 'Immigrants are poorer, pay less tax and are more likely to receive public benefits than natives.'"

2008-04-22: 28 weeks to federal elections of president and congress-critters
2008-04-22
Vivek Wadhwa _Business Week_
Auction H-1Bs to highest bidders to select the best
2008-04-22
Frosty Wooldridge _American Chronicle_
Impact of excessive immigration is that America is losing its minds
2008-04-22
Jeff Lukens _View from 1776_
Leftist-Regressive Diplomacy vs Reality: Global Pressures Out-Pace Military Funding
2008-04-22
_WashTech_
It's stil about cheap, pliable labor
2008-04-22 (5768 Nissan 17)
Thomas Sowell _Jewish World Review_
The Economics of College, part 1
"The inadequacy of resources to produce everything that everyone wants is the fundamental fact of life in every economy -- [mercantilist,] capitalist, socialist or feudal. This means that the real cost of anything consists of all the other things that could have been produced with those same resources... Prices force people to economize. Subsidizing prices enables people to take more resources away from other uses without having to weigh the real cost. Without market prices that convey the real costs of resources denied to alternative users, people waste... The whole society's standard of living is lower when resources are shifted from higher valued uses to lower valued uses and wasted by those who are subsidized or otherwise allowed to pay less... How many people would go to college if they had to pay the real cost of all the resources taken from other parts of the economy? "

2008-04-23
2008-04-23
Megan O'Neil _Midwest Business Technology News_
Indian body shop Satyam took over Chicago-based body shop Bridge Strategy
2008-04-23
Brian Jackson _IT Business.ca_
EDS chair Ron Rittenmeyer says cross-border bodyshopping and off-shoring are great for profitability, promises to continue
"'If you can find high-quality talent at a third of the price, it's not too hard to see why you'd do this.', [said] EDS chairman Ron Rittenmeyer... The off-shore labour continues to be cheap, and talent available over-seas is now at least on par with North America's, company executives note. [US body shop EDS owns India-based body shop MPhasis.]"
2008-04-23
James Carlini _Midwest Business Technology News_
AT&T asks: Will the world hit Internet's physical capacity by 2010?
2008-03-23
_Career Builder_/_Wharton School_
Kinds of jobs most being off-shored
Career Builder press releases
2008-04-23
Sol Stern _City Journal_
The Real Problem with Bill Ayers
"The more pressing issue is not the damage done by the Weather Underground 40 years ago, but the far greater harm inflicted on the nation's school-children by the political and educational movement in which Ayers plays a leading role today."
2008-04-23 (5768 Nissan 18)
Walter E. Williams _Jewish World Review_
Politics and Black Americans
2008-04-23 (5768 Nissan 18)
Thomas Sowell _Jewish World Review_
The Economics of College, part 2
"Another option would be to allow students to sign enforceable contracts by which lenders would pay their college or university expenses in exchange for a given percentage of their future earnings... the financially poorest student in the land could get money to go to college, with a good academic record and a promising career from which to pay dividends on the lender's investment. More fundamentally, it would confront the prospective college student with the full costs of all the resources required for a college education... not as many jobs [employers] would be able to require college degrees if such degrees were no longer so readily available at someone else's expense... What is truly repugnant to some people about college students issuing stocks as well as bonds is that this not only takes the government out of the picture, it takes the intelligentsia out of the picture as prescribers of how other people ought to behave."

2008-04-24
2008-04-24 05:30PST (08:30EST) (13:30GMT)
Scott Gibbons & Tony Sznoluch _DoL ETA_
un-employment insurance weekly claims report
current press release
"The advance number of actual initial claims under state programs, unadjusted, totaled 325,867 in the week ending April 19, a decrease of 44,935 from the previous week. There were 303,984 initial claims in the comparable week in 2007. The advance unadjusted insured unemployment rate was 2.3% during the week ending April 12, unchanged from the prior week. The advance unadjusted number for persons claiming UI benefits in state programs totaled 3,042,587, a decrease of 46,373 from the preceding week. A year earlier, the rate was 2.0% and the volume was 2,634,301. Extended benefits were not available in any state during the week ending April 5."
graphs
2008-04-24 10:45PDT (13:45EDT) (17:45GMT)
_Dallas Morning News_/_AP_
New home sales dropped to lowest level since 1991 October
"The Commerce Department reported Thursday that sales of new homes dropped by 8.5% last month to a seasonally adjusted annual rate of 526K units, the slowest sales pace since 1991 October. The median price of a home sold in March dropped by 13.3% compared to 2007 March, the biggest year-over-year price decline since a 14.6% plunge in 1970 July."
2008-04-24
Kim Berry & Ryn Melberg _Business Week_
Is there a market for US work visas?
2008-04-24
_Sydney Morning Herald_
Red Chinese hackers lauch cyber-war against supporters of individual rights
"United States hacker organization Poizon B0x [which has worked against Red Chinese government efforts to block political free speech]. Last week, US broadcaster CNN was targeted in a dedicated denial of service (DDoS) attack intended to interrupt its news web site. The attack was repelled 'resulting in counter-measures that caused the service to be slow or unavailable to some users in limited areas of Asia', CNN reported... The hackers claimed their first scalp earlier this week, bringing down sportsnetwork.com, a US-based sports website apparently in the mistaken belief that it was part of the CNN empire. For more than 24 hours after the attack, the website carried a message from management saying that the site had been 'hacked by a political entity from China' and was temporarily off-line... Carrefour has borne the brunt of China's anger over the way the Olympic torch relay was disrupted during its brief transit through Paris earlier this month and the subsequent threat by French President Nicolas Sarkozy to boycott the opening ceremony of the Games."
Dark Visitor
2008-04-24
_American Medical School Association_
Medical School Tuition
"For public schools, the percentage of medical school revenue that is derived from tuition and fees is about 3% on average; for private medical schools, the percentage is about 5-8%. However, there is a wide range in the percentage of total revenue that comes from student payments, anywhere from 1% to 44%. For about 50% of the US medical schools, the entire tuition revenue is directly retained, while about 12% of schools retain only a portion of the tuition revenue. About 38% of schools have tuition income go towards their health science center, the central university administration, the state, or a combination of these areas... instructional costs range anywhere from about $48K to $51K per student per year, and educational resources costs from about $80K to $105K per student per year (adjusted for 2002 constant dollars)... Allopathic medical schools generally derive a very small percentage (10% or less) of their total revenue from tuition. However, osteopathic medical schools depend more on tuition (15% to almost 50% of their revenue). This is because osteopathic medical schools generally do not receive as much grant money (research funding), government funding, or hospital revenue as allopathic institutions."
2008-04-24
Heather Timmons _NY Times_
Off-shoring of debt dunners to India has increased, with attandant massive expansion of privacy violations
"Americans are used to receiving calls from India for insurance claims and credit card sales. But debt collection represents a growing business for outsourcing companies, especially as the American economy slows and its consumers struggle to pay for their purchases. Armed with a sophisticated automated system that dials tens of thousands of Americans every hour, and puts confidential information like Social Security numbers, addresses and credit history at operators' finger-tips, this new breed of collectors is chasing down late car payments, overdue credit card debt and lapsed installment loans. Debt collectors in India often cost about one-quarter the price of their American counterparts, and are often better at the job, debt collection company executives say."
2008-04-24 (5767 Nissan 19)
Thomas Sowell _Jewish World Review_
The Economics of College, part 3
"The president of a small college once told me that, if he charged tuition that was affordable, even an institution the size of his would lose millions of dollars of government money every year... There was a time, back in the early 1960s, when my academic career began, when many -- if not most -- colleges had their faculty teaching 12 semester hours and a few had teaching loads of 15 semester hours [in addition to research, grading papers & tests, preparing lectures & class materials, etc.]... Today, a teaching load of more than 6 semester hours is considered sweat-shop labor on many campuses. Incidentally, since academic class hours are 50 minutes long, 6 semester hours mean actually 5 hours a week in the class-room... research brings in more money from the government, from foundations and from other sources... The criteria used by most accrediting agencies are based on inputs -- essentially spending -- rather than results for students..."

2008-04-25
2008-04-25
Norm Matloff _Center for Immigration Studies_
H-1Bs: Still Not the Best and the Brightest
CIS: H-1Bs: Still Not the Best and the Brightest
UPI
Earth Times
Street Insider
Reliable Plant
Right Side News
Wall Street Journal
NDTV
Lou Dobbs transcript
"STEM foreign students at U.S. universities tend to be at the less-selective universities... Most foreign workers work at or near entry level, described by the Department of Labor in terms akin to apprenticeship... The analysis uses data from the Department of Labor's Permanent Labor Certification Program (PERM), which consists of information supplied by employers when they sponsor foreign worker for permanent residency, i.e. green cards... each record in the PERM data is for an actual foreign worker, containing his actual salary and other information... Second, the PERM data include information concerning the nationality of the foreign worker, enabling the between-country comparisons in the analysis here. Finally, the PERM data show the current visa status of the worker, which is typically H-1B but is sometimes O-1. The law defines the O-1 visa as applying to 'workers of extraordinary ability'. Since these are the workers of interest here, it gives us a basis of comparison... Typically employers only sponsor their better H-1Bs for permanent residency. Thus if the PERM data show that most workers in the PERM data are not 'the best and the brightest', then even fewer of the H-1Bs overall are in that category... Again, I take as our Talent Measure (TM) the ratio of a worker's salary to the prevailing wage claimed by the employer. The employer is legally required to pay at least the prevailing wage, and must state on the PERM application how that wage level was determined. Since the application will be rejected if the wage offered is below the prevailing wage, by definition all values of TM will be at least 1.0. The latter value means 'the average worker', i.e. of average talent, so if most workers have TM values close to 1.0, then most are probably not 'the best and the brightest'. Lobbyists for the big firms often claim that abuse of the H-1B program occurs mainly in Indian-owned bodyshops (firms that sub-contract H-1Bs to larger companies), while by contrast the big firms are hiring 'the best and the brightest'. Yet neither this scape-goating of the Indians nor the claim of hiring the top talents is warranted... The median TM for MSFT O-1 workers is 1.404... [Nation of origin... nation of origin and occupation... Nation of origin and employer... DoL level...] The results first show, once again, that rather few of the foreign workers are at Level IV, the level of real expertise whose description is associated with innovation. Most are in fact in Levels I and II, whose DoL definitions are for apprentice-like positions with only 'limited exercise of judgment', clearly not jobs for innovators... Third, the East-vs.-West pattern observed earlier for the TM data also holds for levels of expertise, with Asians typically being hired into non-innovative jobs while more Europeans are in the types of positions that could involve innovation... Most foreign tech workers, particularly those from Asia, are in fact not 'the best and the brightest'. This is true both overall and in the key tech occupations, and most importantly, in the firms most stridently demanding that Congress admit more foreign workers. Expansion of the guest worker programs -- both H-1B visas and green cards -- is unwarranted."

_H-1B/ L-1/ Off-Shoring e-News-Letter_
CIS has just published a new article by me, titled "H-1Bs: Still Not the Best and the Brightest". The title alludes to an earlier article I wrote for CIS, in which I had done some preliminary statistical work showing that most H-1Bs are ordinary people doing ordinary work, not the geniuses claimed by the industry lobbyists. In the present article, I present much more direct statistical analysis along these lines.

Here I use a market-based approach to show that:

1. The vast majority of H-1Bs are not of outstanding talent.

2. This is also true when the data are broken down by occupation.

3. This is also true for almost all prominent tech firms that were analyzed.

4. Contrary to the constant hyperbole in the press that "Johnnie can't do math" in comparison with kids in Asia, the workers from Western European countries tend to be more talented than those of their Asian counterparts.

Please note the the implications of my article applies just as much (actually more) to the employer-based green card system as to H-1B itself. This is a crucial point, as there are proposals in Congress (rumored to be considered seriously by Congress in May) to expand both the H-1B and green card programs -- both of which expansions would adversely impact job opportunities and wages for U.S. citizens and permanent residents.

Norm
follow-up

2008-04-24 21:10PDT (2008-04-25 00:10EDT) (2008-04-25 04:10GMT)
Jerome R. Corsi _World Net Daily_
Unemployment in Oklahoma plummetted after crack-down on illegal aliens
Technorati
"The U.S. Bureau of Labor Statistics on Friday reported unemployment in Oklahoma had fallen to 3.1% in March, down from 4% in March last year, while unemployment nationwide was 5.1%, up from 4.4% in March last year. 'Oklahoma is no longer OK for illegal aliens.', said State representative Randy Terrill, who sponsored House Bill 1804 which passed by overwhelming majorities last year in both the House (84-14) and Senate (41-6) of the Oklahoma Legislature."
2008-04-25 08:31PDT (11:31EDT) (15:31GMT)
Ruth Mantell _MarketWatch_
UMich consumer sentiment index fell from 69.5 in March to 62.6 in April, 26-year low
2008-04-25
Thomas D. Segel _View from 1776_
Milk, Gasoline, and Ethanol: Short-Sightedness
2008-04-25

| | |
| --- | --- |
| DJIA | 12,891.86 |
| S&P 500 | 1,397.84 |
| NASDAQ | 2,422.93 |
| 10-year US T-Bond | 3.87% |
| crude oil | $118.52/barrel |
| gold | $889.70/ounce |
| silver | $16.85/ounce |
| platinum | $1,968.00/ounce |
| palladium | $448.95/ounce |
| copper | $0.245/ounce |
| natgas | $10.963/MBTU |
| reformulatedgasoline | $3.0537/gal |
| heatingoil | $3.3028/gal |
| dollarindex | 72.808 |
| yenperdollar | 104.48 |
| dollarspereuro | 1.5593 |
| dollarsperpound | 1.9810 |
I usually get this info from MarketWatch and the "Futures Movers" and "Metals Stocks" columns (and BigCharts and FT Interactive).
2008-04-26
2008-04-26
Seanna Adcox _AP_/_Myrtle Beach Sun News_
Haskins proposes US-contractor-only bill in SC
"Rep. Gloria Haskins, R-Greenville, introduced a bill that would bar public agencies from awarding contracts to foreign companies without first giving the opportunity to American companies. Haskins said a banner at a construction site at the University of South Carolina that read 'China Construction' prompted the proposal."
2008-04-26
Jill Vejnoska _Atlanta Journal-Constitution_
Bob Barr for president campaign taking shape


| | | |
| --- | --- | --- |
| | "Since the general civilization of mankind, I believe there are more instances of the abridgment of freedom of the people, by gradual & silent encroachments of those in power than by violent & sudden usurpations." --- James Madison to VA Convention 1788-06-06 | |
2008-04-27
2008-04-27
Lalit K. Jha _NDTV_
148,640 Mexicans, 76,655 Chinese, 72,596 Philippinos, 65,353 Indians received green cards in 2007
"As many as 65,353 Indians received the much sought after green card or the legal permanent residency (LPR) status in the US in 2007; a jump of nearly 4K from the previous year... Mexico with 148,640, accounting for 14.1% of the total green cards issued in the year 2007 tops the list, followed by [Red China] with 76,655 (7.3%) and Philippines with 72,596 (6.9%). While India follows closely with 65,353 (6.2%), Columbia is placed a distant fourth with 33,187 green cards (3.2%) and Haiti is ranked sixth with 30,405 (2.9%). In 2007 a total of 1,052,415 foreign citizens received the green card, a drop of more than two lakhs [200K] in the previous year when 1,266,129 green cards were issued. In 2005, as many as 1,122,257 people received green card... Unlike general perception it is the immediate relatives of US citizens (22,608) and family sponsored preferences (14,525) who get more green cards than those who come to the US on employment-based categories like H-1B visas. All the employment-based categories last year received 17,169 green cards. Refugees and asylums seekers too account for nearly 10% of the total green card receivers. In 2006, nearly 7K refugees and [asylees] got the LPR status of which about 4K were men... Available figures indicate that California topped the list with 14,11o followed by New York (6,691), New Jersey (6,491), Illinois (4,479), Texas (4,131) and Florida (3,183)."
2008-04-27
Rob Sanchez _East Valley Tribune_/_Freedom Communications_
Thanks to DHS, search for internships just became tougher
(Phoenix) East Valley Tribune
"Effective as of April 8, a new regulation to extend the Optional Practical Training program was initiated by Michael Chertoff, who was acting at the behest of a group of senators calling themselves the Republican High Tech Task Force."
Norm Matloff _H-1B/ L-1/ Off-Shoring e-News-Letter_
Internships, at least in the computers area, have indeed gotten much harder to get in the last few years. And yet they often make a huge difference in a new computer science grad's ability to get a good job. (I do not count customer support and marketing as "good" jobs, though some do.) The OPT program has always cut into internship opportunities for U.S. citizens and permanent residents. But the recent "stealth" action by Chertoff will make things all the harder.
Norm
2008-04-27
_Los Angeles Times_
Weiner proposes bill to add 1k additional visas for models
2008-04-27
Steve Sailer _V Dare_
Some Things Don't Change: The Educational Achievement Gap After 25 (or 36!) Years
"the most sophisticated studies showed that differences in school performance had more to do with the quality of students enrolled in the school than with the money spent on them or other measurable inputs... The Coleman Report found that family background mattered more than schools... Great Society programs such as Head Start hadn't narrowed the IQ gap... A review by Leon Todd on Amazon.com summarizes some of Jencks' 1972 findings: 'it is probably wiser to define a good school in terms of student body characteristics than in terms of its budget or school resources... secondary or high school social composition had a significant effect on achievement.'..."

2008-04-28
2008-04-28
John M. Chavez _USDoL ESA_
Quest Diagnostics Inc. to pay $688,772 in back-wages for unpaid over-time
"ollowing an investigation by the U.S. Department of Labor, New Jersey-based Quest Diagnostics Inc. has agreed to pay 238 employees across the country a total of $688,772 in over-time back wages due under the federal Fair Labor Standards Act (FLSA)... Quest Diagnostics is a medical diagnostic testing company. After being informed of the investigation's findings, company management agreed to pay the affected employees back wages and to full future compliance with the requirements of the FLSA."
2008-04-28
Rob Sanchez _Job Destruction News-Letter_ #1861
Public Comment on OPT Extension

2008-04-29: 27 weeks to federal elections of president and congress-critters
2008-04-29
Miriam Raftery _Raw Story_
Former H-1B guest-worker, naturalized in 2003, charged with software piracy
2008-04-29 05:43:23PDT (08:43:23EDT) (12:43:23GMT)
Jennifer Compton _TIAA-CREF_/_Earth Times_
Academic "Arms Race" Driving Tuition Increases
Business Wire
"the pressure colleges face to keep up with peer schools' new buildings and other student amenities -- is a primary cause of tuition increases... Those are among the findings of a new survey of financial officers at nearly 100 private colleges and universities commissioned by Independent 529 Plan, the private college-sponsored, national prepaid 529 plan sponsored by the non-profit Tuition Plan Consortium and administered by TIAA-CREF Tuition Financing, Inc... When asked about the Spellings Commission proposals, college finance officers strongly disagreed with suggestions that would require institutions to spend a specific percentage of their endowment each year as well as a restriction of federal aid for students attending high-endowment schools."
2008-04-29
Paolo Cisneros & Andrew Kwalwaser _Daily Illini_
New Freshmen Face 9.8% Tuition Increase at University of Illinois
"The new price tag, which totals more than $20K, is the result of salary concerns, funding complications and decreasing financial support from the state, Katehi said... The average salary for a University professor is $95,700. That is almost $14K less than the national average for professors at other public universities, according to reports from the American Association of University Professors and the University Office for Planning and Budgeting... The Foundation received $190.5M in gifts from all donors, of which $4.2M is specifically reserved for financial aid... But unrestricted money is difficult to come by and even harder to depend on. In 2007, donors gave only $700K in unrestricted gifts -- less than one-half the amount given in 2006. Kojich said the Foundation rarely spends unrestricted gifts and instead chooses to invest them or add them to the University's endowment, which totals about $2.2G. The Foundation is in the fourth year of a $2.25G fund-raising campaign for the 3 University of Illinois campuses. Kojich said $1.6G is slated for the Urbana-Champaign campus, but decreasing state funds make it unlikely that the funds will offset tuition."
2008-04-29
John F. Wasik _Boston Globe_
The college-bound and parents of college-bound need to think like portfolio managers
Tacoma News Tribune/McClatchy
"Burton Baker, of 1693 Analytics LLC in Williamsburg, VA... Based on college-fee increases from 1990 through 2007, he has calculated return targets... tuition, room and board... Based on college-fee increases from 1990 through 2007, he has calculated return targets... For state colleges, the average annual rate of increase over the past 17 years is 6%. It's 5.21% for the largest private schools. How much you pay, of course, depends upon the school. Private colleges have had a lower rate of increase in tuition, but can cost more than $40K per year. Virginia ranks lowest in Burton's average expenses, at 4.6%. At the other end is Hawaii, boosting fees at a 7.3% rate. Just to keep pace with college expenses in the island state, you would need to earn at least 7.3%. And that's after you subtract all commissions and management fees... New Jersey state colleges... fees have risen 6.4%. That's higher than the national average, but not as much as Alaska and Hawaii, with rates of more than 7%. Burton estimates you'll need at least 40% of your portfolio in stocks to keep pace with New Jersey's rate of increase. In Massachusetts, you can take less market risk, since it is slightly below average at 5.57%."
2008-04-29 15:04PDT (18:04EDT) (22:04GMT)
Anne d'Innocenzio _AP_/_Yahoo!_
Americans selling prized belongings to make ends meet
"To meet higher gas, food and prescription drug bills, they are selling off grand-mother's dishes and their own belongings. Some of the household purging has been extremely painful -- families forced to part with heirlooms. 'This is not about downsizing. It's about needing gas money.', said Nancy Baughman, founder of eBizAuctions, an on-line auction service she runs out of her garage in Raleigh, NC. One formerly affluent customer is now unemployed and had to unload Hermes leather jackets and Versace jeans and silk shirts. At Craigslist, which has become a kind of on-line flea market for the world, the number of for-sale listings has soared 70% since last July. In March, the number of listings more than doubled to almost 15M from the year-ago period... CH, a 53-year-old registered nurse from Reading, PA, says she used to be 'a clothes-horse', splurging on pricey Dooney & Bourke hand-bags. But her live-in boy-friend left last year, and she has had trouble finding a job. Piles of unpaid bills forced her to sell more than 80 items, including the hand-bags, which went for more than $1K on a site called AuctionPal.com. Now, except for some art-work and threadbare furniture, her house is looking sparse... Donations to the Salvation Army were down 20% in the January-to-March period... And second-hand buyers want better deals now as well, driving prices down. Second-hand merchandise on-line is going for 25% to 35% below what it commanded a year ago, estimated Brian Riley, senior analyst at research firm The TowerGroup."
2008-04-29
Noam Lupu _San Francisco Chronicle_
US workers are getting the Big Squeeze
"more than half of an American child's long-term income prospects are determined by the income of his or her parents... a white child born poor has a 27% chance of staying poor, while a black child born poor has a 61% chance... In 1976, a typical American CEO earned 36 times as much as the average worker; today that ratio is 369. From 1979 to 2004, income for the top fifth of American households grew by 63%, while income for the middle fifth grew only 15%... federal Pell grants [cover] only about 32% of average tuition... Aggressive managers desperate to trim costs use tactics reminiscent of the sweat-shops of a century ago: locking workers inside shop floors or not allowing them to take bathroom breaks, harassing workers who attempt to unionize, refusing to pay over-time for additional hours or, even more egregiously, altering workers' time sheets. Then, of course, there is the threat that many jobs will be out-sourced to countries like India or [Red China], where companies can pay lower wages. There are companies that replace salaried workers with temps or contractors to avoid paying benefits and those that hire immigrants -- particularly illegal ones -- as they are less likely to file official complaints."
2008-04-29
_Washington Times_
Circulation falling at most news-papers: 62 year low
Forbes
Editors Web Log
Newsosaur (with graph)
"At the Washington Times, average daily circulation for the 6-month period ended March 31 declined 6.47% to 93,775 from 100,257 a year ago."
2008-04-29
Deb Perelman _eWeek_
Tech Professionals Protest at Ill-Begotten Monstrosities' Annual Stock-Owners' Meeting
"IBM IT workers planned a demonstration during the company's annual shareholder meeting on Tuesday to protest changes in compensation structure that amount to a 15% pay cut for many employees. In January of this year, IBM informed 7,600 employees in technical positions that their jobs were being reclassified to make them eligible for over-time. This change in employee status was part of the after-effects of a $65M over-time law-suit IBM settled in 2006 November. Plaintiffs in the class-action law-suit charged that IBM had unlawfully classified its Technical Services Professional and IT Specialist job categories as exempt from the over-time provisions of the Fair Labor Standards Act, denying them over-time. In order to protect itself from 'further litigation', IBM restructured pay-rolls, changing the status of affected employees from salaried to hourly, changes which went into effect on Feb. 16 of this year. However, to compensate for expected over-time, IBM reduced the salaries of the reclassified employees by 15%... The protest planned for the annual shareholders meeting in Charlotte April 29 was expected to stand in stark contrast with the ebullient mood at Big Blue after reporting on April 17% a 25% jump in profits in the first quarter of 2008, and with it's stock at a near 6-year high."
2008-04-29 (5768 Nissan 24)
Thomas Sowell _Jewish World Review_
An Old Newness
"Everything seems new to those too young to remember the old and too ignorant of history to have heard about it."

2008-04-30
2008-04-30
Patrick Thibodeau _Computer World_/_IDG_
Let's End the H-1B Best and Brightest Nonsense
"A leading critic of the H-1B visa program, professor Norman Matloff, is challenging tech industry assertions that visa holders represent 'the best and the brightest'. His paper for the Center for Immigration Studies attempts to prove this point through a statistical analysis of labor data. I don't know why he bothered. H-1B visa holders aren't 'the best and brightest'. It's inside-the-beltway rhetoric that evaporates in 2 seconds of debate. The labor data, in terms of wages, occupations and companies that use the visa, clearly shows that the vast majority of H-1B holders aren't building rockets. The more interesting question is the one Matloff asked in 1998. At a time when few were even aware of the visa and off-shore out-sourcing, it was Matloff, a University of California at Davis computer science professor, who warned of its potential consequences. In testimony he gave ten years ago before a U.S. House sub-committee, he saw the H-1B visa as a potential punch in the gut to U.S. students. He wrote: 'University students are beginning to be aware of this problem, and though computer science enrollment trends are currently on the upswing... in the future this may deter many of them from pursuing computer science majors.'"
2008-04-30
Jon Brodkin _Network World_
Confidence of IT professionals hits low point
"A few weeks ago we reported that IT job security is plummeting 5 times faster than the nationwide average for all industries. IT workers must be keenly aware of trouble in the industry, according to a new survey that says IT worker confidence has reached its lowest point in several years... April 16 report by IT [body shop] Technisource... surveys by Spherion [another body shop]... * 69% of technology workers believe the economy is getting weaker, up 17 percentage points from the previous quarter. * 62% of technology workers are confident in the future of their current employers, down from 66%. * 16% think they are likely to lose their job, down from 17%. * 55% of technology workers believe available jobs are declining, up 20 percentage points from the previous quarter. * 48% of IT workers are confident in their own ability to find a new job, down from 60% the previous quarter."
2008-04-30
Bernard Dy _The Burning Ends_
Course review: Business Analyst Boot Camp (ASPE Tech)
"Computerworld's editor, Don Tennant, wrote a couple of interesting editorials last month. In one, he took IT workers to task for not being more active in developing their skills to stay competitive with the global market-place. Actually, he's done that several times in the last few years. However, he was also good to follow up that editorial with some of the feed-back he got, and agreed that companies that are quick to out-source ought to also be fair enough to also assist in-house resources with training. This article dove-tailed nicely with some of the things I'd been saying earlier in the blog about companies not investing in internal staff, and how some of this might be due more to impatience than to cost."
2008-04-30
Thomas D. Segel _View from 1776_
Blame Government for High Oil Prices
"Supply and demand determine high and low prices. To get lower prices you can either reduce the demand or increase the supply. Now what has been controlled for more than 35 years? Supply is the answer. And who has controlled the supply of oil in the United States? The answer to that big question is the United States Government."
2008-04-30
Thomas J. diLorenzo _Ludwig von Mises Institute_
the Community Re-Investment Act scam and its defenders
"Gordon is a defender of the federal government's 1977 Community Reinvestment Act (CRA) under which the Fed and other financial regulators have pressured/extorted banks into making more loans to less-than-creditworthy borrowers than they would normally be willing to risk."
2008-04-30 (5768 Nissan 25)
Walter E. Williams _Jewish World Review_
Smuggling
"The British had levied confiscatory taxes on molasses, and John Hancock smuggled an estimated 1.5M gallons a year. His smuggling practices financed much of the resistance to British authority -- so much so that the joke of the time was that 'Sam Adams writes the letters (to newspapers) and John Hancock pays the postage.'... In my book, the Hancock-type smuggler is a hero of sorts. Let's look at it. During the days of the Soviet Union, Swiss watches were illegal. During our Prohibition era, the sale, manufacture and the importation of intoxicating liquor was illegal. Britain's Navigation Acts imposed high tariffs and restrictions on goods sold to the American colonies that ultimately led to our 1776 War of Independence. The common theme in all of these acts is government seeking to interfere with, regulate or outlaw peaceable voluntary exchange between individuals... The smuggler who uses the proceeds to finance destructive activity is not my hero, but that is not an argument against the smuggling itself anymore than it would be an argument against the practice of medicine if some medical practitioners used their earnings to finance terrorist activities. The easy solution to cigarette smuggling, and its attendant activities, is to eliminate the confiscatory taxes. Unfortunately, for politicians and do-gooders, the attack on smokers is a moral crusade that sees only benefits and costs are irrelevant. Or as novelist C.S. Lewis put it, 'Of all tyrannies a tyranny sincerely exercised for the good of its victims may be the most oppressive.'"
2008-04-30
John M. Murtagh _City Journal_
Fire in the Night: When I was 8 years old, the "Weather Underground" tried to kill my family
"in late November that year, a letter to the Associated Press signed by Bernardine Dohrn, Ayers's wife, promised more bombings."

2008-04-31

2008 April
Sarah Hamersma & Carolyn Heinrich _Southern Economic Journal_ vol74 #4
Body Shops' Use of Employer Tax Credits: Implications for Labor Market Outcomes (pdf)

2007 - 2008 Winter
Edwin S. Rubenstein _Social Contract_
Impact of Immigration
overview
"Previous studies have focused on a few large government programs administered by a handful of government agencies. We believe that every government agency and most government programs are impacted by immigration... The Department of Labor's Office of Foreign Labor Certification (OFLC) does the fact finding needed to ensure that foreign workers brought into the country do not adversely impact wages and working conditions of comparable native workers. Unfortunately, the law allows employers to calculate wages and skill levels of their current work-force. The loop-hole prevents OFLC from discharging its responsibilities -- and opens the gate to cheap foreign workers. Immigrant workers depress the wages received by natives. We estimate the resulting decline in federal revenues at $100G in FY2007... The Department of Agriculture's grain subsidies devastated much of Mexico's farm economy, forcing their unemployed farmers to cross the U.S. border illegally. The Commerce Department's Security and Prosperity Partnership (SSP) is mapping a course toward a North American Union embracing the U.S.A., Mexico, and Canada. Immigration would be allowed without limit under such a regime."
full report in pdf

| | | |
| --- | --- | --- |
| | "He [Gouverneur Morris] concurred in thinking the public liberty in greater danger from Legislative usurpations than from any other source. It had been said that the Legislature ought to be relied on as the proper Guardians of liberty. The answer was short & conclusive. Either bad laws will be pushed or not. On the latter supposition no check will be wanted. On the former a strong check will be necessary: And this is the proper supposition. Emissions of paper money, largesses to the public -- a remission of debts & similar measures, will at some times be popular, & will be pushed for that reason. At other times such measures will coincide with the interests of the Legislature themselves, & that will be a reason not less cogent for pushing them. It may be thought that the people will not be deluded & misled in the latter case. But experience teaches another lesson." --- James Madison's summary of Gouverneur Morris' remarks at the constitutional convention 1787-07-21 | |
| | | |
| --- | --- | --- |
| | "There has not been any moment since the peace at which the representatives of the Union would have given an assent to paper money or any other measure of a kindred nature." --- James Madison to George Washington 1787-04-16 | |
---
Links to Great Material on Rob Sanchez's Site
Shame on H-1B
History of the H-1B visa program
Debate: H-1B visas vs. Green Cards
Demographics of H-1B visa grantees
Links to Additional H-1B FAQs
Apparent legality of abusing H-1B visa program to displace US citizen workers
Quotes
Petition to Abolish the H-1B Visa Program
Sanchez H-1B Library
Employers that use/abuse the most H-1B visas
Skunks: Organizations and Individuals that shill H-1B visa program
Abuse of H-1B visa program for human trafficking and sexual abuse
Censored AILA Tapes
Rob's H-1B News Briefs
Stanford University Flyer Protesting H-1B and L-1
Heather Wilson and H-1B
McCain and H-1B
Letter by Bob Stump
Guest-Work Visa Types
---
---
---
Presidential candidate fund-raising, expenditures, and debt
Movies Coming Soon
---
External links may expire at any time.
Neither this page, nor the opinions expressed or implied in it are endorsed by Michael Badnarik, Ron Paul, Bob Barr, Wayne Allyn Root, Warner Brothers, Gary Johnson, president Donald Trump, nor by my hosts, Kermit and Rateliff.

---