2008 August
2nd month of the 3rd quarter of the 19th year of the Bush-Clinton-Shrub economic depression
updated: 2019-10-27

| | | |
| --- | --- | --- |
| | "A man wants one measure of his own [produce] rather than nine measures of his fellow's." --- Talmud Bava Metziah 38a | |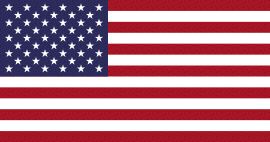 captain William Scott's flag for the Republic of Texas.
2008 August
2nd month of the 3rd quarter of the 9th year of the Clinton-Bush economic depression
2008-08-01
2008-07-31 17:45PDT (2008-07-31 20:45EDT) (2008-08-01 00:45GMT)
Amy Hoak _MarketWatch_
Population shifts shift
Dayton Daily News
Forbes
Columbus Dispatch
2008-08-01 10:40PDT (13:40EDT) (17:40GMT)
_MarketWatch_/_FAIR_
Congress reacts to soaring unemployment by proposing to bring in hundreds of thousands more foreign workers
"Jittery American workers were greeted with the news today that unemployment in July reached a four-year high of 5.7% and that the U.S. economy shed 51K jobs last month on the heels of the loss of 98K jobs in May and June. For all of 2008, the U.S. economy has lost 463K jobs. Meanwhile in Congress, both houses spent the final days before their month-long summer vacation pushing for admission of hundreds of thousands of additional foreign workers... 'Instead of trying to recapture lost visas from the 1990s, the Senate might want to consider trying to recapture the lost jobs that have left 8.8M American workers unemployed.', commented Dan Stein, president of the Federation for American Immigration Reform (FAIR). 'American workers are hurting. They are concerned about the state of our economy, anxious about losing their jobs, and worried about whether their pay-checks will keep up with the soaring cost of energy and food. Flooding the labor market with hundreds of thousands of new foreign workers is about the last thing the struggling American worker needs right now. Reauthorization of E-Verify, on the other hand, would provide much-needed protection against Americans losing jobs to illegal aliens.', said Stein."
2008-08-01 11:11PDT (14:11EDT) (18:11GMT)
Rex Nutting _MarketWatch_
US seasonally adjusted unemployment rate increased to 5.7%; Non-farm pay-rolls fell by 51K
graphs
2008-08-01
Charles Krauthammer _Town Hall_
Drilling and Blissful Ignorance
"onsider: 25 years ago, nearly 60% of U.S. petroleum was produced domestically. Today it's 25%. From its peak in 1970, U.S. production has declined a staggering 47%. The world consumes 86M barrels a day; the United States, roughly 20M."
2008-08-01
Deb Perelman _Ziff Davis_
Gartner reports grim IT hiring out-look
"Though nearly 58% of U.S.-based IT organizations projected an increase in their IT staff levels, including full-time employees and contractors, this was a notable drop from the 66% who reported the same in the 2007 study. Furthermore, the percentage of organizations that projected that they'd be increasing their headcount by more than 10% in the coming year slipped more than three percentage points from the year prior."
2008-08-01 13:33PDT (16:33EDT) (20:33GMT)
William L. Watts & Lisa Twaronite _MarketWatch_
"Dollar extends rise after jobs data not so grim"
2008-08-01 16:00PDT (19:00EDT) (23:00GMT)
Lou Dobbs _CNN_
Unemployment up, employment down,

Kitty Pilgrim: Grim news on the economy today, employers cut jobs for the seventh month in a row in July; 51K jobs were lost last month. The unemployment rate hit a 4 year high, 5.7%...

Kitty Pilgrim: Mexico's government tonight is having little success in controlling the raging violence from its warring drug cartels. Corruption and resignations are hampering the government and some cartel members and corrupt officials have fled to the United States and that's raising concerns that the violence will escalate on this side of the border...

Kitty Pilgrim: Well, the Senate left today without reauthorizing a critical law in the fight against illegal immigration. It's the E-Verify program. The House yesterday passed the employee verification measure by an overwhelming margin, but Republicans in the Senate want quick approval, but there could be an effort by Democrats to add a proposal that could lead to an increase in the number of foreign workers.

Lisa Sylvester: House lawmakers agreed to extend the employment verification system another 5 years. The vote, 407 to two, Congressmen Bob Filner and Ron Paul the only 2 to vote against it [on the basis of privacy]. The voluntary program allows companies to verify a potential employee is authorized to work in the United States by [abusing Socialist Insecurity] records. E-Verify is scheduled to sunset in November. Supporters had hoped for a 10-year extension, but settled for 5 years...

Bob Menendez would like to tie the extension of the program to changes in the visa law. He wants to recapture unused visas from past years and roll them over for use in future years. Menendez saying, quote, "we must couple the E-Verify effort which is good for business with policy that is also good for families." But the group Numbers USA, which favors immigration restrictions, says there are no unused visas and that this is a back doorway to increase the total number of visas handed out annually.

Jim Edwards, Numbers USA: This is a bold faced attempt by Senator Menendez to increase the permanent employment based visas by half a million plus...

Carrie Lee: After dozens of hearings and months of heated debate, Congress did not pass a single piece of energy legislation before leaving. Republicans and nearly 70% of the American public support off-shore exploration. Democrats say oil companies should drill on lands they already lease. Each party blames the other for failing the American public...

Carrie Lee: Pelosi adjourned the House before noon, turned off the television lights. These are Republicans you hear chanting vote, vote, vote. That's right, CNN Radio was there telling us Republicans stayed on the floor for quite a while talking about gas prices, bashing Pelosi for denying a vote on off-shore drilling and Democrats for leaving town without an energy vote.

There was a good sized group of civilians watching, as well. Republicans of course happy to talk to them and reporters showing they were willing to work and stay to get this done. And the same move happened basically in 1995 when the new Republican majority did not want to pass the Clinton budget and the government shut down, but Kitty they didn't stay past 30 minutes. This apparently went on for quite a while...

Martha in North Carolina: "Personally I think we should give Congress a permanent vacation. Anyone leaving on this so-called vacation at such a desperate time for our country should be given their pink slip."...

Kitty Pilgrim: Well, more disturbing signs of this country's troubled economy. Unemployment is now at a 4 year high, 5.7%. Businesses have cut jobs for the seventh straight month. And at the same time, there's alarming new evidence of something we've been reporting here for years, our so-called free trade policies are failing middle class Americans. Bill Tucker has our report.

Bill Tucker: Our economy lost 70K manufacturing jobs in June and July, alone. Since December, 271K manufacturing jobs have been lost.

professor Peter Morici, University of Maryland: The manufacturing job losses have been accelerating even though we have a smaller manufacturing base. Automobiles certainly is losing jobs, but we're losing jobs in other durable goods industries, largely because we can't export into the fast-growing Asian markets.

Bill Tucker: We can't export to Asia, but we do import. The U.S. Trade deficit with Communist China more than tripled since [Red China] entered the world trade organization, from $84G in 2001, to $262G in 2007. As those hundreds of billions of dollars were pumped out of the American economy, so were millions ever jobs.

In their analysis of trade, wage and labor, the Economy Policy Institute found that our trade practices cost us more than two million jobs, 44% of the workers who lost their jobs were workers with no college degree, posing a big risk to our economy.

Robert Scott, Economic Policy Institute: 70% of American workers don't have a college degree, that's 100M workers. Are we going bring them off, are we going to write them a pension check and tell them to go away and get a college degree? I don't think so.

Bill Tucker: 12 states lost more than 2% of their total jobs to trade, according to the analysis, Idaho and New Hampshire led the country, each losing 2.5% or more. Two-thirds of the jobs last were manufacturing jobs and many of those jobs, roughly 200K, were jobs held by scientists and engineers within manufacturing. A college degree provided no protection, outraging those who speak on behalf of industry.

Scott Paul, Alliance for American Manufacturing: 31% of the jobs that we've lost to [Red China] occurred among workers who have a 4-year college degree, and more than half a million of the jobs occurred in the computer and electronics sector, and advanced technology.

Bill Tucker: The very jobs that we have been told are the future of the American economy.

Not, according to this report by the non-partisan EPI, one-third of the workers who lose their jobs will not find another job, and among those that do, the jobs will pay less, about $8K a year less, stripping $19G in wages out of the economy. That's what it did in 2007, the single strongest source for job growth now? Government. And Kitty, the [tax-victim] base is eroding.

Kitty Pilgrim: That's right, and state and local governments may have to start cutting jobs as the economy trims the tax base...

Kitty Pilgrim: Now a House committee, last night, approved a credit card holder's bill of right, but the full House adjourned for its August recess before voting on the measure. The failure to pass a law leaves credit card companies with the freedom to change fees at anytime. Deceptive practices by some credit card companies have helped put Americans deep into debt. Credit card agreements often say the companies have the right to change the terms of the agreement at any time for any reason. A day late payment can result in a $30 to $40 late fee, and a hike in interest rates applied retroactively to the entire balance. Sub-prime credit cards are offered to people with bad credit histories, but it's a trap.

Tamara Draut, Demos: At the end of the day, you get let's say a credit line of $200, but $150 is taken up with fees...
-30-

2008-08-01
David Hess _National Journal_
After flurry of GOP amendments, Judiciary sub-committee recommended measure to vastly increase numbers of green cards
"Democrats staved off a barrage of Republican amendments Thursday night to cap immigration numbers and categories. The final vote on the bill (HR5882) was 8-1, [Vote 7] with 7 members not voting came early today... The subcommittee spent hours in a mark-up session tilting lances over repeated efforts by ranking member Steve King, R-IA, and representative Bob Goodlatte, R-VA, to effectively [cut back on the excessive immigration of the last 60 years]... Goodlatte complained that the recapture process would swamp an already overtaxed immigration agency, then offered an amendment that he said 'would smooth out the flow of recaptured visas' by spreading their issuance over the next 15 years... His amendment was rejected by a party-line 6-2 margin [Vote 1], [by] Democrats A King amendment to eliminate visas set aside for bringing non-nuclear family members into the United States was defeated, 6-1 [Vote 2]. King also lost, 9-1 [Vote 3], on an amendment to lower the number of unused visas that could be recaptured. And he was thwarted on a bid to limit visas only to those immigrants with college degrees by a 7-1 margin [Vote 4]. Then his amendment to limit visas to immigrants under the age of 40 years was rejected, 7-1 [Vote 5]. All of those votes split along party lines." Norm Matloff _H-1B/ L-1/ Off-Shoring e-News-Letter_
HR5882 appears to be on its way. The bill would expand the number of employment-based green cards by a "recapture" process. This would first make available unused visas going all the way back to 1992, and would continue to do the same thing in the future, under a system in which visas unused in one year would be available for use in the next year. The same policy would hold for family-based immigration.

The bill's premise -- that "the best and the brightest" foreign workers are being lost as they tire of waiting for a green card -- is bogus, as I've explained.

A summary is that of the 3 main employment-based (EB) categories, the 2 that are designated for "the best and the brightest" do not have long waits; the only category with long waits is the one for ordinary people doing ordinary work.

HR5882 differs from other recent proposals, including one by Lofgren, to expand the EB green card program, which would essentially grant an automatic green card to any foreign graduate of a tech program at a U.S. university. These proposals would create their own demand, and by being targeted on new graduates, would apply mainly to the young, and thus greatly exacerbate the already-existing problem of employers hiring young foreign workers instead of older (age 35+) Americans.

Though differing in mechanism, HR5882 would have similar effects. If some workers do tire of waiting and leave, that's good. Most of these foreign workers are young too, so each one that leaves lightens the age problem described above. The same is true for those in line whose employers go out of business, thus losing their EB green card application. Yes, it is disappointing to those workers, but they are not needed and had been given no guarantee of being able to stay. (The industry lobbyists' argument that they will then go and "work for our foreign competitors, taking knowledge gained from U.S. companies" is absurd, since these same companies operate R&D centers abroad.)

IOW, the fact that HR5882 does not contain an H-1B increase does not mean that the bill is harmless. In addition, as mentioned, its premise is invalid. Yet, as the linked article reports, it has now passed its first committee hurdle.

Norm
-30-
HR5882
WashingtonWatch discussion of HR5882
Dice discussion of HR5882
Washington Watch discussion of HR5921
HR5921
2008-08-01
Joe Guzzardi _V Dare_
View from Pittsburgh, PA: Starting Afresh
2008-08-01
"Jonathan" _Working the Bench_
NIH Post-Docs Receive Stipends, but Not Earned Income
"Do post-docs work to finish projects? Yes. Are those projects often times published in an endless number of scientific journals? Yes. Are the results of those scientific studies the product of laziness? No. They are the product of work. Hard work. Our 'product' is knowledge."
2008-08-01
_Dice_
Dice Report: 88,777 job ads

| | |
| --- | --- |
| Total | 88,777 |
| UNIX | 13,051 |
| Windoze | 15,838 |
| Java | 16,607 |
| C/C++ | 16,808 |
| body shop | 36,737 |
| full-time temp | 60,666 |
| part-time temp | 1,752 |
graphs
2008-08-01

| | |
| --- | --- |
| DJIA | 11,326.32 |
| S&P 500 | 1,260.31 |
| NASDAQ | 2,310.96 |
| 10-year US T-Bond | 3.95% |
| crude oil | $125.10/barrel |
| gold | $917.50/ounce |
| silver | $17.52/ounce |
| platinum | $1,655.30/ounce |
| palladium | $371.10/ounce |
| copper | $0.2234875/ounce |
| natgas | $9.389/MBTU |
| reformulatedgasoline | $3.084/gal |
| heatingoil | $3.4368/gal |
| dollarindex | 73.428 |
| yenperdollar | 107.70 |
| dollarspereuro | 1.5547 |
| dollarsperpound | 1.9740 |
| Swissfrancsperdollar | 1.0502 |
I usually get this info from MarketWatch and the "Futures Movers" and "Metals Stocks" columns (and BigCharts and FT Interactive).
2008-08-02
Steve Wells for California district 16, US House of Representatives
Charel Winston for California district 16, US House of Representatives
2008-08-02
Andrew Mager _Ziff Davis_
iPhone Dev Camp: Day 1
2008-08-02
_WSMV_
Tyson plant in Shelbyville, TN drops labor day holiday, adds Eid al-Fitr
2008-08-02
Barbara L. Minton _Natural News_
Salaries in the U.S.A. and Canada Threatened by Globalization
2008-08-02
Henry Lamb _World Net Daily_
Hey, candidates. The US Constitution Matters!
2008-08-02
David Smith _Manchester Guardian_
instant message study supports "6 degrees of separation" theory... mostly
"Eric Horvitz and fellow researcher Jure Leskovec considered two people to be acquaintances if they had sent one another a message. They looked at the minimum chain lengths it would take to connect 180G different pairs of users in the database. They found that the average length was 6.6 hops, and that 78% of the pairs could be connected in 7 steps or fewer. But some were separated by as many as 29 steps."

2008-08-03
2008-08-02 23:38:49PDT (2008-08-03 02:38:49EDT) (2008-08-03 06:38:49GMT)
Neil Vigdor _Stamford Advocate_
Himes & Whitnum square off
"Himes supports [expanding the visa programs] for foreign nationals in specialty occupations such as engineering and medicine. Whitnum does not... While Whitnum appears to be running to the left of Himes on Afghanistan, she is to the right of him on immigration, especially the issuance of H-1B visas. Himes supports issuing [more] six-year visas to foreigners who work in specialty fields such as engineering, science, medicine, education and law. The visa program was renewed by the Senate recently, he said. 'I suspect I would have agreed with 99 out of 100 senators on the H-1B program.', Himes said. Speaking on immigration in general, Himes said he supports securing the nation's borders, documenting workers and offering illegal immigrants an earned path toward citizenship. 'No amnesty.', Himes said. 'They'd pay a penalty for breaking the law (and have to) go to the back of the line.' Saying she has struggled to find work as a software engineer, Whitnum, now a substitute teacher, has taken a harder line on immigration and favors a moratorium on the issuance of H-1B visas and green cards, which give permanent resident status to immigrants. 'We need to take care of our own.', Whitnum said. 'We have plenty of people here to fill a finite number of jobs.' Whitnum said foreigners who hold H1-B visas have been abusing the system. 'No one ever leaves. They stay for 6 years and don't leave.', Whitnum said. Whitnum said she would push for every town to assign two of its police officers to enforce immigration laws. She also opposes allowing illegal immigrants who give birth to children while in the United States to stay in the country. 'No more anchor babies.', Whitnum said. 'You can't use it as a reason to stay.'... The winner of the Aug. 12 primary will take on U.S. representative Christopher Shays, R-Bridgeport, in November."
2008-08-03 07:25:19PDT (10:25:19EDT) (14:25:19GMT)
_Vacaville CA Reporter_
Unfair Labor Practice
"with H-2B visas, there's no requirement that Americans be given first preference. It's much the same with H-1B visas intended for highly skilled workers. In that category, Bush administration policy specifically grants employers permission to import foreign workers even when qualified U.S. citizens are available."
2008-08-03
Tony Kurdzuk _Newark NJ Star Leger_
Abandoned Bell Labs could make history again
"Today, where Nobel laureates once advanced the debate over the formation of the universe, long vines stretch across the carpet in the building's atrium and a sole security guard walks around puddles of water when doing his rounds... Designed by renowned Finnish architect Eero Saarinen, who also created the Gateway Arch in St. Louis and the TWA terminal at JFK International Airport, Bell Labs was the world's first mirrored building. Erected in 1962 and expanded in 1966 and 1982, it has been the subject of architectural study in universities around the world... One of the biggest challenges Zucker faces is the lack of open air and direct light, which was an intended part of Saarinen's design to accommodate the delicate needs of scientific research. But Califati and Zucker each see one way to address that problem: Punch a hole in the middle of each of the 4 buildings and create a huge courtyard in the middle of each structure... What did go away when Alcatel-Lucent closed down the facility last July was millions of dollars in tax revenue. Ten years ago, the property generated more than $4M in annual property tax, 12% of the township's ratables, the advisory committee's report said. Now, it is below $1M."
2008-08-03
Mike Miller _Liberty Maven_
Bob Barr urges congress to repeal REAL ID Act
2008-08-03
"Jazz Shaw" _Moderate Voice_
Bridging the Signature Gap
"One of the major hurdles which the Bob Barr campaign (along with any other third party candidates) must overcome is the sheer volume of footwork required to even get on the ballot in all fifty states and the District of Columbia. There are a dismaying number of hoops to jump through, none of which are required of the Republicans or Democrats. These can involve not only armies of boots on the ground, but daunting amounts of money. Just for one example, an independent candidate running for president in 2008 would need to collect 867,134 signatures from voters in all 50 states in order to have their name on the ballot this November. How many signatures did Barack Obama and John McCain have to submit? Zero. While volunteers are great, you still need to pay some workers to get out on the streets and gather that much ink. All of this costs money. Oklahoma has one of the highest bars to ballot access, and will likely be the one place where Barr's name will not appear. They require among the highest numbers of signatures per capita, the financial costs are steep and they have one of the shorter runways to complete the process. (You needed to have all of your signatures submitted by July 15.)"
2008-08-03
Eunice Moscoso _Dayton Daily News_/_Cox_
Frustrated voters likely to break ranks with major parties over amnesty for illegal aliens
Middletown Journal
"Beck, whose group supports lower levels of immigration, predicted that a disproportionate number of its 650K members would vote for third party candidates in protest, including Constitution Party candidate Chuck Baldwin or Libertarian Party candidate Bob Barr, a former congressman... Steven Camarota, director of research at the Center for Immigration Studies, a think tank in Washington that advocates stronger immigration controls, said people who want more enforcement are clearly disillusioned with the major party candidates."
2008-08-03
Andrew Mager _Ziff Davis_
iPhone Dev Camp: Day 2

2008-08-04
2008-08-04
George Dance _Nolan Chart_
Greenwald on Bob Barr and political re-alignment
2008-08-04
_RTE Business Ireland_
US June incomes rise smallest in a year, lay-off announcements up
Reuters
Huliq
WLAC
WFLA
Post Chronicle
Central Valley Business Times
Ben Rooney: CNN/Money
Timothy R. Homan: Bloomberg
John Hazard & Don Sears: eWeek
Rex Nutting: MarketWatch
Challenger, Gray & Christmas said planned lay-offs at US companies jumped 26% from June to July. The July figure is the second largest of the year. Planned lay-offs totaled 81,755 in June and 103,312 in July, behind the 103,522 planned job cuts announced in May, and more than double the 42,897 a year earlier, the report said.

Since April 1, monthly job cuts have averaged 94,651, a 42% increase from 2007.

From January to July, planned lay-offs totaled 579,260, up 33% from the 436,396 job cuts for the same period a year ago.

The transportation industry hurt by sky-high fuel costs accounted for the most planned cuts in July with 17,051.

The financial sector battered by the credit crisis followed with 15,517 cuts. So far this year, planned lay-offs in the mortgage and sub-prime sector has reached 92,547, already surpassing the 2007 tally of 86,126. Financial firms remain the leading job cutters for the year, having already announced 100,775 job cuts through July. That is 50% more than the 2007 seven-month total of 67,006. We could surpass the 2007 year-end figure of 153,105 by the end of October.

Retailers facing a pull-back in consumer spending came next with 12,160 lay-offs.
Automotive 11,631
Entertainment 10,893
Health 6,218
Government 5,168
Consumer Products 4,420
Food 3,384
Electronics 2,585
Computer 2,524
Defense 2,208
Media 2,168
Construction 1,378
Pharmaceutical 1,048
Telecommunications 995
Real Estate 264

17 of the 25 industries tracked by Challenger (68%) have seen job cuts increase from a year ago.
-30-
2008-08-04 06:02PDT (09:02EDT) (13:02GMT)
Rex Nutting _MarketWatch_
Worst inflation in 27 years
"Real disposable incomes, reversing gears after a 5.2% gain in May, fell 2.6% in June... the personal savings rate jumped to 4.9% in May and 2.5% in June... The personal consumption expenditure price index rose 0.8% compared [from May to June], the biggest increase since 1981 February... Income from employee compensation rose 0.2%, while proprietors' income increased 0.6% and rental incomes rose 14.2%. Transfer payments fell 1.1% as income from assets dipped 0.2%."
2008-08-04
Thomas E. Brewton _View from 1776_
Contrasting Views on World Citizenship
2008-08-04 16:00PDT (19:00EDT) (23:00GMT)
Lou Dobbs _CNN_
Unilateral rules change by Bush admin continues Mexican truck traffic throughout USA

Kitty Pilgrim: A reckless action by the Bush administration could put American lives at risk. Now the administration took advantage of the Congressional recess and today extended the program allowing Mexican truckers unlimited access to U.S. highways. There has been opposition to this in Congress, and many see it as an assault on our sovereignty and our threat to our national security. Bill Tucker reports.

Bill Tucker: The Bush administration has changed the rules on the program allowing Mexican trucks and truckers on American roads. The program originally a pilot one, scheduled for one year, now becomes a three-year program. In December Congress passed a measure cutting off funds for such cross- border projects, but the DOT says it found a loophole. The rule change announced just two days after Congress left town for its August recess. Opponents were outraged.

Leigh Strope, Teamsters Union: The drivers don't have the same standards as our drivers. We don't know who these drivers are. They aren't drug tested. They aren't checked. They aren't even checked all of them as they come across the border. It's scary.

The announcement was made in a quiet press release from the Federal Motor Carrier Safety Administration. An extension was needed, the agency said, because participation by trucking companies in Mexico and the United States had been too small.

Quote, "The extension will insure that the demonstration project can be reviewed and evaluated on a basis of a more comprehensive body of data." One congressman who steadfastly opposed the program responded to the announcement by calling it a bad program because it hurts American truckers.

representative Duncan Hunter (R-CA) House Armed Services Committee: The idea that a guy sitting at his kitchen table, he looks down at the cost of fuel that he is going to have to pay for an American truck to make that cross-country run and then he sees that the good old administration is bringing in more trucks from Mexico to compete against him, I think that's bad news.

Bill Tucker: Just last week the House Committee on Transportation and Infrastructure passed a bill that would prohibit the secretary of transportation from doing exactly what the department just did unless authorized by Congress, but the full House never voted on the bill before the recess.

Now, one of the sponsors of that bill, Congressman James Oberstar, chairman of the committee, issued a statement today accusing Secretary of Transportation Mary Peters (ph) of flouting the will of Congress. He promises that when Congress returns in September the program will be shut down for good, at least in the words of Oberstar they will be.

Kitty Pilgrim: These are absolutely outrageous tactics.

Bill Tucker: It's crazy. There wasn't a news conference. There was no announcement of this, Kitty. It was a press release put on the web site in hopes, I guess, that nobody was going to notice. We asked the Department of Transportation for a spokesman so we could ask them how they felt about this, what did they think in the face of the expression of the will of Congress so many times over and over again, and they said no, there's our statement.

Kitty Pilgrim: In the dead of August they just...

Bill Tucker: In the dead of August hoping well maybe nobody will notice.

Kitty Pilgrim: We noticed. Thanks very much, Bill Tucker.

Well government watch-dog Public Citizen says the administration's action is unlawful and reckless and should not be allowed to stand. Public Citizen, the Teamsters Union and other groups argued against the program earlier this year in federal appeals court, and they claim the trucking plan violates Congressional mandates. Now, Public Citizen says a final ruling on the matter is expected soon.
-30-

2008-08-04
Frosty Wooldridge _Official Wire_
Planned Collapse of America
News with Views
Border Fire Report
2008-08-04
Michael Krigsman _Ziff Davis_
Georgia BCBS privacy breach
Andy Miller: Atlanta Journal-Constitution
2008-08-04
George Lenard
Associational biases in hiring
2008-08-04
Ellen E. Schultz & Theo Francis _Wall Street Journal_
Executives tap production workers' pension funds to benefit themselves
2008-08-04
Marshall Allen _Las Vegas NV Sun_
State government knew of abuses in guest-doctor program but did little
series index
2008-08-04 (5768 Menachem-Av 03)
Rabbi Doctor Asher Meir _Jewish World Review_
Am I taking improper advantage of another's psychological quirk?: Keeping down with the Joneses

2008-08-05: 13 weeks to federal elections of president and congress-critters
2008-08-04 19:30PDT (2008-08-04 22:30EDT) (2008-08-05 02:30GMT)
Bill Taylor _Xenia Gazette_
A STEM talent shortage?
2008-08-05
"Kristi" _Working the Bench_
Research Physician vs. Research Scientist
2008-08-05
_Dayton Daily News_
Forbes sayd Dayton is one of the fastest-dying cities
Forbes
2008-08-05 (5768 Menachem-Av 04)
Chris Leppek _Jewish World Review_
Church-state wall beginning to crumble?
2008-08-05 (5768 Menachem-Av 04)
Paul Greenberg _Jewish World Review_
Exit Olmert (no encore, please)
2008-08-05 (5768 Menachem-Av 04)
Thomas Sowell _Jewish World Review_
Bad "news"
2008-08-05 (5768 Menachem-Av 04)
Frank J. Gaffney jr _Jewish World Review_
Dangerous disarmers
2008-08-05 (5768 Menachem-Av 04)
_Washington DC Times_
Carlos Slim's CitGO gives $15M to CASA, opposing USA national security

| | | |
| --- | --- | --- |
| | "Included among valid reasons to lie when the other person has no right to this information include: privacy, humility, keeping the peace... It should be noted that even when it is permissible to lie, it is nonetheless always better to avoid technically lying where possible..." --- R' Yehonasan Gefen "Distance Yourself from Falsehood" part 3 | |
2008-08-06
2008-08-06 07:00PDT (10:00EDT) (14:00GMT)
Liz Davidson _Conservative Voice_
The Cheap Cross-Border BodyShopping Effect
News Blaze
"[Cheap foreign guest-workers and off-shoring] driving down the wages of American and British workers. In many fields (computer programming, engineering, medicine, nursing, accounting, etc.) companies are faking labor shortages to acquire an H-1B visa and hire East Indians [and Chinese and VietNamese...], with the net effect of driving down the wages of American and British employees... Paul Craig Roberts, assistant secretary of the U.S. Treasury in the Reagan administration, has written: 'Off-shoring has reduced the availability of good-paying jobs for middle-class Americans. It is not only manufacturing jobs that are being moved abroad, but software-engineering jobs, IT jobs, and a wide range of other professional occupations. Consequently, the ladders of upward mobility are being dismantled. Many of the professional jobs that remain are being filled with foreigners, especially engineers and IT professionals from India, who are brought in on work visas and paid less by U.S. employers, who falsely claim worker shortages.' High-tech insider Tom Stern says: 'Indians are generally nice people. But when your company starts hiring them. You know the end is near. It's like the early stages of cancer. Within one year, all of our wages were driven down by 45%. Big business is bringing over Indians [and others] for the sole purpose of pushing down American salaries.'"
2008-08-06
James Carlini _Midwest Business Technology News_
EMP: Is and Old Cold War Threat Becoming a New Concern Today?
2008-08-06
_Inquirer_
Apple sued for unpaid over-time
Paul McDougall: Information Week/CPM/UBM
"Lead plaintiff David Walsh was employed by Apple as a network engineer from 1995 until 2007. His complaint says he was often required to work more than 40 hours per week, miss meals, and spend his evenings and even entire weekends on call without any overtime pay or meal compensation. He fielded technical support calls that often came after 23. The law-suit alleges that Apple intentionally misclassified Walsh and many other workers as management employees in order to avoid having to pay them over-time as required under California law for hourly workers [except computer workers]. It seeks to include Apple retail stores' staff as plaintiffs."
2008-08-06 13:23PDT (16:23EDT) (20:23GMT)
Scott Campbell _CRN_/_CMP_/_UMB_
Lay-Offs Won't Impact Solution Providers at Tech Data (i.e. Bodies Shopped)
2008-08-06
Ephraim Schwartz _InfoWorld_
BLS reported drop in tech jobs: Net 50K IT positions eliminated in last 12 months
IT World
Reseller News/Fairfax Business Media
"'Employment in the information industry declined by 13K in July and by 44K over the past 12 months. Telecommunications lost 5K jobs in July.', according to the bureau... Some of the lost jobs have gone to out-sourcers [bodyshops], with companies increasingly out-sourcing the lower to middle management layer of IT. The other jobs are simply going away, either due to cost-oriented automation efforts or due to increasing the remaining staff's work-load."
2008-08-06 (5768 Menachem-Av 05)
David Ashenfelter _Jewish World Review_
Defense Department reports that government made military engineer's life miserable
"The report said David Tenenbaum, 50, of Southfield, MI, who was suspected but never formally charged with espionage involving his job at the U.S. Army Tank-automotive and Armaments Command (TACOM) in Warren, was singled out because he is an observant Jew. Tenenbaum's lawyer, Mayer Morganroth of Southfield, said the bogus investigation prompted the Army to scrap Tenenbaum's 1995 project to improve the armor on Humvees, a decision that proved fatal to American troops who were sent to Iraq and Afghanistan in inadequate fighting vehicles."
2008-08-06
_Ohio Stranger_
Differences among Bob Barr, McCain & Obama
2008-08-06 (5768 Menachem-Av 05)
Jonathan Tobin _Jewish World Review_
Speak the truth, defeat the lies
2008-08-06 (5768 Menachem-Av 05)
Thomas Sowell _Jewish World Review_
The Gratingest Generation
2008-08-06 (5768 Menachem-Av 05)
Walter E. Williams _Jewish World Review_
A Nation of Thieves
"Edgar K. Browning, professor of economics at Texas A&M University, has a new book aptly titled _Stealing from Each Other_. Its subtitle, 'How the Welfare State Robs Americans of Money and Spirit', goes to the heart of what the book is about. The rise of equalitarian ideology has driven Americans to steal from one another. Browning explains that certain kinds of equality have been a cherished value in America. Equality under the law and, within reason, equality of opportunity is consistent with a free society. Equality of results is an anathema to a free society and within it lie the seeds of tyranny. Browning entertains a discussion about when inequalities are just or unjust. For example, college graduates earn income higher than high-school drop-outs. Some people prefer to work many hours and earn more than others who prefer to work fewer. Students who spend 25 or more hours a week on classroom preparation earn higher grades than students who spend five hours. Most would agree that these inequalities are just. There are other sources of inequalities that are unjust, such as: when incomes result from fraud, corruption, stealing, exploitation, oppression and the like. Such sources of inequality play an insignificant role in producing income inequality in America. Most economists agree that income is closely related to productivity... In 2005, total federal, state and local government expenditures on 85 welfare programs were $620G. That's larger than national defense ($495G) or public education ($472G). The 2005 official poverty count was 37M persons. That means welfare expenditures per poor person were $16,750, or $67K for a poor family of four. Those figures under-state poverty expenditures..."

2008-08-07
2008-08-07 05:30PDT (08:30EDT) (12:30GMT)
Scott Gibbons & Tony Sznoluch _DoL ETA_
un-employment insurance weekly claims report
current press release
"The advance number of actual initial claims under state programs, unadjusted, totaled 381,529 in the week ending Aug. 2, an increase of 6,379 from the previous week. There were 270,563 initial claims in the comparable week in 2007. The advance unadjusted insured unemployment rate was 2.4% during the week ending July 26, unchanged from the prior week. The advance unadjusted number for persons claiming UI benefits in state programs totaled 3,175,663, a decrease of 35,404 from the preceding week. A year earlier, the rate was 1.9% and the volume was 2,445,524. Extended benefits were available in Alaska and Rhode Island during the week ending July 19. [Drop from mid-summer peak reversed at highest level since 1983.]"
graphs
2008-08-07 07:18PDT (10:18EDT) (14:18GMT)
Robert Schroeder _MarketWatch_
Seasonally adjusted initial unemployment insurance claims at 6-year high
"[Seasonally adjusted initial claims] for the week ended Aug. 2 rose to 455K, a gain of 7K from the prior week. The figure was the highest in more than 6 years. Many economists see claims above 400K as a sign of recession... Initial claims consistently above 350K signal some weakening in the labor market. The 4-week average of new claims, which measures the underlying trend, rose by 26,750 to stand at 419,500, the highest since 2003 July."
2008-08-07 09:10PDT (12:10EDT) (16:10GMT)
Andria Cheng _MarketWatch_
Retail sales up... but not as much as executives had hoped
2008-08-07
Patrick Thibodeau & Norm Matloff _Computer World_/_IDG_
Corrupt federal jurist, Faith Hochberg, claims tech workers harmed by executive rule change on OPT have no standing to sue
Network World
Weaver: OPT extension to cost current STEM worekrs $176.5G in earnings
Norm Matloff _H-1B/ L-1/ Off-Shoring e-News-Letter_

As I reported here in June, the Programmers Guild filed a law-suit against the federal government, seeking an injunction against the Dept. of Homeland Security decision to extend the Optional Practical Training component of the F-1 student visa. Though the legislative intent of OPT was to give foreign students a chance to acquire practical work experience before returning to their home countries, in recent years the international students have used OPT as a holding pattern while waiting for an H-1B visa.

The DHS decided to extend OPT eligibility from the 12 months specified in the statute to 20 months, in order to give the students more chance to become H-1Bs. PG objected that this would bring harm to its members, and that DHS had exceeded its authority.

The judge in the case has now rejected PG's request for an injunction, primarily on the grounds that PG lacks legal standing to sue. This of course is always the easy way out for a judge, as it allows them to avoid addressing serious fundamental issues, in this case the issue of the adverse impact the H-1B program has on American workers. But the judge really went through contortions to rule on the basis of standing, in my view.

In her 9-page written opinion, judge Hochberg claims that PG "seeks relief that no more directly benefits plaintiffs than it does the public at large". IOW, the judge is asserting that the H-1B program, about 40% of whose participants work as programmers, doesn't affect U.S. programmers any more than it affects, say, American insurance agents, whose profession is not open to H-1Bs. This is absurd.

Even more absurd is the judge's statement that "even if there was a nexus between Plaintiffs' injury and DHS action, the injury still is not 'irreparable' to qualify for injunctive relief because it is economic harm compensable in damages." This is downright bizarre.

The judge cites case law in support of her statement, yet that case in question involved a worker who had been fired. The court in that instance refused to grant the worker's request for injunction against his discharge, on the grounds that the worker could sue his employer for monetary damages. Obviously, that is not the situation here, as members of the PG cannot sue DHS for monetary damages, nor can they sue employers of H-1Bs, as H-1B law does not require employers to give hiring priority to Americans. I'm sure some of them wish they could sue this judge.

Norm
-30-

2008-08-07
_Immigration Daily_
DoL released list of worst offenders
Compliance Fact Sheet
2008-08-07
Beryl Lieff Benderly _Science Progress_
What's really wrong with US science job markets is the money
"It isn't a scientist shortage or a poor public education system. It's the lack of decent-paying, tenured job opportunities for young graduate and post-graduate research scientists... Prominent labor economists who have examined the problem from a different perspective argue that poor STEM education isn't the problem at all. In fact, they believe there are far too many qualified student-scientists. Rather, it's the perverse financial incentives that American society (and specifically the U.S. government) provide wannabe American scientists that lie at the heart of our nation's science and technology competitiveness crisis... average test scores tell nothing about the supply of students capable of becoming scientists. Such youngsters are not average for their age group, but outstanding, and the U.S. produces them in large numbers. One frequently cited international comparison, for example, shows that the United States had far more top-performing science students than any other nation tested, as well as a big lead in the number of top-performing readers, according to Hal Salzman of the Urban Institute and B. Lindsay Lowell of Georgetown University. Americans also came second only to Japan in the number of top scorers in math... But the world that nurtured today's senior professors, with PhDs earned in 4 years and appointments as faculty members and lab heads in their 20s, has vanished. What the great majority of today's young scientists find instead is a penurious decade or more working in university labs, first as graduate students and then as postdoctoral researchers earning a 'trainee' wage comparable to what a new liberal arts BA graduate makes... The odds that a young PhD will ever land a faculty job at any 4-year institution are now less than 25%, and at the kind of research university where big-deal science is done, well under 15%... Anyone bright enough to get a science PhD is bright enough to run the numbers showing that an average of 7 years of graduate school, followed by 5 or more post-doc years, followed by long odds against getting the job one was ostensibly preparing for, add up to a lousy investment... The United States, meanwhile, annually produces... about 18K... American-born [PhDs], although faculty openings at research universities in the most glutted fields number probably in the hundreds... in biomedical science, for example, they average 42 years of age when they finally launch their independent research careers by winning their first competitive federal grant. At that age, scientists of previous generations -- [Paul Dirac], Albert Einstein, Marshall Nirenberg, Thomas Cech—were collecting Nobel Prizes for discoveries made in their 20s... talented young Americans would flock to science study if it offered them the kind of career opportunities that previous generations enjoyed... Instead of paying universities to use grad students and post-docs as very smart migrant laborers, the U.S. government needs a funding structure that provides large numbers of them a solid career ladder into the life that so many were implicitly promised."
2008-08-07
Nilay Patel _engadget_
InPhase Technologies delivers lay-offs
2008-08-07
Gregory T. Huang _Xconomy_
Confirmation: Software developers are a dime a dozen
"What has changed in the past 5 years, Wright says, is that talent has gotten cheaper, software tools are even cheaper, and IT and web infrastructure have become readily available and incredibly cheap. It used to be you needed $250K just to get started on a major software project."
2008-08-07
Joseph Farah _World Net Daily_
"None of the above" gaining approval
2008-08-07 (5768 Menachem-Av 06)
Ann Coulter _Jewish World Review_
Media biases are showing again

2008-08-08: birth day of Paul A.M. Dirac
2008-08-08
Jimbo Wales's Wikipedia on Paul Adrien Maurice Dirac b: 1902-08-08 in Bristol, England d: 1984-10-20 in Tallahassee, Leon county FL buried: Roselawn cem Tallahassee, Leon county FL m: 1937 to Margit Wigner
Florida State Times
Nobel Foundation
Physics World
Wolfram Science World
Mathematics Genealogy
BBC
2008-08-08
Norm Matloff _H-1b/ L-1/ Off-Shoring e-News-Letter_
video of Woodrow Wilson Center debate

The Woodrow Wilson Center held a debate on immigration earlier this summer, the first portion of which you can view [via this link]. I recommend it to you.

The participants were Mark Krikorian of the Center for Immigration Studies, a think tank that favors lower yearly levels of immigration, and Tamar Jacoby, a prominent writer in favor of expanded immigration policies.

Not surprisingly, the debate focused on low-skilled immigrants. I say "not surprisingly", because the public image of immigrations has in the last few years been moved in that direction, as the result of "image influencing" by those with vested interests in low-skilled immigration, i.e. the employers of low-skilled immigrants and the Latino political activists. As a result, the connotation of the word "immigrant" has incredibly changed from its dictionary definition of "someone who moves to this country" to "a low-skilled person who moves here from Mexico".

Yet Jacoby did bring up high-skilled immigration, claiming that "Silicon Valley would not exist without immigration." Her "proof" of that claim consisted of citing the usual statistics on the percentage of foreign-born among engineers and entrepreneurs in Silicon Valley.

Krikorian did not respond to Jacoby on this point, at least not during the regular portion of the debate, which is all that [is] on the web. But Jacoby was completely off base.

The basic fallacy in Jacoby's argument is easy to see by noting that approximately 40% of our nation's small motels happen to be run by immigrants from India. Good for them, but no one would leap to the conclusion that without Indians there would be no motels. Similarly, Jacoby's stating that x% of the engineers and y% of the entrepreneurs in Silicon Valley are immigrants does not imply that without immigrants Silicon Valley would have x% fewer engineers and y% fewer entrepreneurs.

So, Jacoby is guilty of making a non sequitur. And her conclusion is not only invalid (i.e. not logically following from her stated facts) but it is also incorrect.

Let's look at that "x% of the engineers..." statement first. Jacoby claimed that the American engineers are not displaced by the immigrants. Yet displacement has in fact become the standard mode of business. As readers of this e-news-letter know, I stress the point that the biggest attraction of the H-1B program to employers is as a means of avoiding hiring older Americans, i.e. U.S. workers over the age of 40, actually more like 35. The firms hire young H-1Bs instead of older Americans. I've shown this statistically, and we've all seen the principle in action in specific cases, in which employers lay off Americans and replace them with H-1Bs and L-1s. Note that these are major employers, such as Siemens, the [Bank of India, formerly called Bank of America, and Bank of Italy before that], and so on; for example, many of you recall the case with Nielsen Co. earlier this year.

So displacement is a real issue. Digging deeper, though, Jacoby claims that when Silicon Valley was in its early stage of development, there simply weren't enough Americans to fill the jobs. I wish to emphasize that no study, other than those sponsored by the industry, ever showed that there was a labor shortage during the dot-com era, but let's look at the first Silicon Valley boom, in the late 70s and early 80s.

I don't believe there was a shortage then either, in the sense that engineers could and did pick up computer technology even if their original engineering specialty was in something else. But let's suppose for the sake of argument that there was a shortage in 1980. Were the imported workers necessary to fill that (hypothesized) shortage? The answer is no. In those days, the standard route to tech immigration was to come to the U.S. with a Bachelor's degree in a non-computer science field, get a quicky Master's degree in CS at a U.S. school, and then get hired in Silicon Valley. For instance, in those days, about 80% of our Master's students at UC Davis were foreign students, the vast majority of which did not have a Bachelor's in CS. Colleagues at other universities told me similar figures, and of course I observed it first hand via my immersion in the Chinese (then mainly from Taiwan) immigrant community.

Note carefully that of the 20% of our domestic Master's students in CS at UCD, most of them didn't have an under-graduate degree in CS either. And that is precisely my point: If (again, if) there had been a programmer shortage at that time, employers could have publicized this same route, i.e. getting a quick Master's in CS as entree into the field, among Americans, thus drawing their workers domestically instead of importing them.

As to Jacoby's point that "y% of Silicon Valley entrepreneurs are immigrants", the fact is that y = x, to a close approximation; immigrants have been engaging in entrepreneurship at about the same rate as their overall numbers among engineers. Entrepreneurs in the field typically start out as engineers, so if x% of the engineers are immigrants, then naturally about x% of the entrepreneurs will be immigrants too. It doesn't mean that we have more businesses in Silicon Valley than we would have without immigration.

[Similar fallacies come readily to hand: Since Steve Jobs was an orphan, maybe there would be more great computer-related companies if there were more orphans. Since the Woz likes to eat at Big Boy's, maybe there would be more great new computer designs if more people dined at Big Boy's.]

Looking at it another way, even the studies that have trumpeted immigrant entrepreneurship have shown that native and immigrant engineers become entrepreneurs at the same rates. So, if that x% of the work-force that now consists of immigrants were to consist of natives instead, we'd still have the same number of businesses.

Norm
-30-

2008-08-08
Aaron Klein _World Net Daily_
Hezbollah deploying advanced radar-guided missile systems
2008-08-08
Colleen Flaherty & Kristan Zimmer _Greenwich Post_/_Hersam Acorn_
Whitnum vs. Himes
"Comparing herself to Mr. Himes, 'a typical Wall Street guy', as Ms. Whitnum described him, Ms. Whitnum said, 'I can straddle all worlds. I live in Greenwich, but I also live in affordable housing.' The New Jersey native said she attended the Harvard Graduate School of Education, but has supported herself since she was 17 years old, battling unemployment, the threat of foreclosure and breast cancer entirely on her own. Such hard-won experience, Ms. Whitnum said, has made her immune to the 'propaganda' poisoning American politics today. 'My life has been greatly affected by politicians who I view as being out-of-touch or in the pockets of special interest groups.', she said. 'We need to elect people who are savvy. I speak the truth and if that's too much, then vote for the other guy.' Ms. Whitnum's trade-mark truth is a hard line on immigration, including the limitation of H-1B visas for skilled foreign workers, local-level immigration enforcement by at least two police officers in each town, and the end of 'anchor babies'. 'Sorry, if you're illegal, start the process.', she said of illegal immigrants who give birth to children on American soil to become citizens. 'If it means returning home for a while, that's the way it is.' Ms. Whitnum, who studied computer science as an undergraduate at the University of Maryland, said she lost her career as a contract software engineer to the influx of foreign workers in the last 10 years. 'I used to send out 10 résumés and now I send out thousands and no one calls.', she said. 'I call up recruiters and they say they've got a sea of résumés in front of them and the names are all foreign. An opportunity just dried up completely.' 'You save the American job', she said, 'you save the American economy.' Ms. Whitnum, who now works in Stamford Public Schools, said the truth about education is not to pay teachers more, but to hire more teachers and paraprofessionals to reduce class size."
2008-08-08
Eric Chabrow _CIO Insight_
Employment Disconnect
"CIOs gripe they can't find enough 'qualified' people to fill business-technology positions. OTOH, many out-of-work or underemployed IT pros complain that they're highly qualified and experienced, yet can't find suitable jobs. They contend employers retain foreign nationals -- whether here on H-1B or other visas or as off-shore out-sourcers -- to save money rather than hire higher-priced Americans. 'The need for the perfect candidate is just an excuse to hire H-1Bs.', wrote one IT pro who participated in our on-line discussion on this topic... Skills listed on some résumés posted on the IT job site Dice.com don't match the requirements employers list in their job offerings, says [Dice] senior vice president Tom Silver, who adds that employers are increasingly selective about hiring people with specific skills... self-described 'much maligned C-level IT manager' [i.e. C*O] characterized the skills shortage as malarkey. Her company has outsourced tech jobs to India, estimating the annual employment costs of a 'fully loaded' Indian developer at $12K versus $100K for a North American worker... An estimated 40% of those H-1B visa holders apply for IT jobs."
2008-08-08
George Shadroui _Intellectual Conservative_
Crossing Swords: John Kenneth Galbraith, William F. Buckley and Free Enterprise
2008-08-08 06:58PDT (09:58EDT) (13:58GMT)
Rex Nutting _MarketWatch_
US productivity up 2.2% on an annualized basis, hours worked fell slightly, real compensation down 1.4%
2008-08-08

| | |
| --- | --- |
| DJIA | 11,734.32 |
| S&P 500 | 1,296.32 |
| NASDAQ | 2,414.10 |
| 10-year US T-Bond | 3.95% |
| crude oil | $115.20/barrel |
| gold | $864.80/ounce |
| silver | $15.33/ounce |
| platinum | $1,599.60/ounce |
| palladium | $330.75/ounce |
| copper | $0.2083125/ounce |
| natgas | $8.248/MBTU |
| reformulatedgasoline | $2.8874/gal |
| heatingoil | $3.128/gal |
| dollarindex | 75.819 |
| yenperdollar | 109.43 |
| dollarspereuro | 1.5015 |
| dollarsperpound | 1.9200 |
| Swissfrancsperdollar | 1.0805 |
| USdollarsperAustraliandollar | 0.8887 |
I usually get this info from MarketWatch and the "Futures Movers" and "Metals Stocks" columns (and BigCharts and FT Interactive).
2008-08-09
2008-08-09
Paul Pringle _Los Angeles Times_
SEIU local leaders funneled money to relatives' businesses and charities

2008-08-10
2008-08-10
Seth Brown _USA Today_/_Gannett_
When executives get cheap, America's best workers become more unhappy than ever
Red Orbit
iStock Analyst
"David Kusnet's new book, _Love the Work, Hate the Job_... 'Talking to these workers', Kusnet says, 'I couldn't help but reach this conclusion: They love their work -- the careers they have chosen, the skills they have learned, the products they make, and the services they provide. But they are beginning to hate their jobs.' Kusnet sees the juxtaposition of workers striving for quality and management focused on short-term profits as an unavoidable source of conflict."
2009-08-10
Carmen Drahl _Chemical & Engineering News_
Where art meets science: Visualization
index

2008-08-11: early voting begins in 2nd Florida primary
2008-08-11
Karoun Demirjian _Congressional Quarterly_
Congress-critters try piece-meal approach to introduce measures to worsen problems of excess visas
2008-08-11
Scott Martell _Los Angeles Times_
USC leads UCLA in participants in race for the White House
2008-08-11 06:00PDT (09:00EDT) (13:00GMT)
Tula Connell _Our Future_
Chamber of Communists staff goes on bender, blames waiters
"Seems that some 100 or so Chamber of Commerce staff recently ran up an $8,204 tab at The Exchange, a sports bar within staggering distance from the Chamber's architecturally ever-so ponderous Washington, DC, head-quarters. The tab included 155 pitchers of beer, 37 bottles of beer, 208 mixed drinks, 111 shots, 43 margaritas and 11 open bottles of liquor... The problem [the Chamber said] is not the thousands of dollars the Chamber of Commerce staff wasted on getting wasted, it's the 18% tip for the waiters and waitresses that's the real crime... The Chamber spent the most money in lobbying expenditures in the past decade, with General Electric Co. ranking second at $161M, according to the Center for Responsive Politics."
2008-08-11 07:24PDT (10:24EDT) (14:24GMT)
Charles W. McMillion _Our Future: Campaign for America's Future_
10 Thigs You Should Know about Red China
Nevada Thunder for the Regressive Mind
2008-08-11
Dancho Danchev _Ziff Davis_
Anatomy of Cyber War: Coordinated Russia vs Georgia cyber attack in progress
2008-08-11
Rob Sanchez _Job Destruction News-Letter_ #1898
immigration propaganda series from Schenectady NY Daily Gazette

The Daily Gazette in Schenectady, NY ran a series of articles on immigration that led me to suspect that the author, Sara Foss, was more of a hack writer than a journalist. I questioned Foss's credentials as a journalist on their on-line comments section but my comments weren't up for long before the newspaper removed them. One of the editors claimed that they want open discussions of the issues, and used that as a rationale to censor my comments. George Orwell is alive and well!

There are numerous distortions and factually incorrect statements in Foss's articles, but her shortage shouting might be the worst part. Wouldn't journalists and editors with common sense question how there could be shortages of American workers in so many different professions?

Worker shortages according to Sara Foss:
* nurses and other health care workers
* physicians and surgeons
* computer software engineers
* engineers
* bio-technology
* scientists
* university professors
* horse racing
* farming and agriculture
* low-wage, low-skill jobs
* skilled workers throughout the United States

Apparently Sara Foss has been getting lots of negative feed-back after authoring those articles. In response to her detractors she wrote "See you in the bread-lines, sister!". After researching into her background and reading that awful commentary I have concluded that she gets some kind of sadistic pleasure out of writing things that anger people.
Some industries depend on international recruiting efforts
Group helps people in U.S. illegally
See you in the bread-lines, sister!
2008-08-11
Bill Taylor _Xenia OH Gazette_
STEM glut?: and guest-workers
2008-08-11
Donald A. Collins _V Dare_
It's the Culture!
2008-08-11 16:14PDT (19:14EDT) (23:14GMT)
Paul B. Farrell _MarketWatch_
7 reasons the USA needs a good recession to recover and avoid the Clinton-Bush Depression getting far worse
"Wall Street, Washington and Corporate America are a one-trick pony with one narrow-minded strategy: Economic g-r-o-w-t-h, bull markets, megabonuses. In good times they tout 'free markets'. But when greed bombs, these big babies throw free market 'principles' under the 'Reagan Revolution' bus as their lobbyists go whining to Congress for megabillion [tax-victim] bail-outs and access at the Fed casino's discount window to siphon off more [tax-victim] money. What hypocritical wimps!"
2008-08-11
"randomsea" _CAPS web_
Funders of lobbying for amnesty for illegal aliens
2008-08-11
Eric Wall _Robert Schlesinger_
Congressional approval rating 9%
"With the Congressional approval rating hovering around 9%, dontgo's call for them to do their job and acutally do what the American people want has come not a moment too soon."
2008-08-11 (5768 Menachem-Av 10)
Rabbi Doctor Asher Meir _Jewish World Review_
Fair Pricing

2008-08-12: 12 weeks to federal elections of president and congress-critters, 2 weeks to 2nd Florida primary
2008-08-11 20:47PDT (2008-08-11 23:47EDT) (2008-08-12 03:47GMT)
Irwin Kellner _MarketWatch_
Who benefits the most from Fed rate moves?
2008-08-12 06:52PDT (09:52EDT) (13:52GMT)
Rex Nutting _MarketWatch_
Record exports made net June US trade deficit lowest in almost 7 years
BEA report
"Imports of services rose 1% to $34.5G."
2008-08-12
Jackson West _Valley Wag_
Ill-Begotten Monstrosities sheisters claim H-1B laws and regulations are "unconstitutional"
"The U.S. Department of Labor and law firm Fragomen Del Rey Bernsen & Loewy, which represents clients such as IBM on immigration issues, are in a legal tussle. The department is conducting an audit of Fragomen's practices in helping clients disqualify American applicants [in light of Fragomen's recommendation that their clients contact them only when they are having difficulty declaring all US applicants 'unqualified'] -- a necessary step before employers can obtain H-1B visas for foreign workers. Now Fragomen has fired back with a law-suit that calls the Labor Department's rules restricting lawyers' activities unconstitutional. How do lawyers work to make sure no citizen applicant could possibly qualify? In the video from last year, attorneys from law firm Cohen & Grigsby detailed how the firm suggests a minimum of job opening ads are placed in markets where it's unlikely a qualified applicant will apply, so few are received. The firm also provides the company with a check-list which the employer can use to quickly process -- and reject -- any applications it may receive so that the company can permanently certify the foreign national. If a citizen passes that test, there are further tricks to making sure something arises from the interview process that disqualifies them. Disqualifying Americans also works in the favor of companies [executives] overall, since it allows them numbers to cite when complaining about the need to raise immigration quotas and expedite the process."

Norm Matloff _H-1B/ L-1/ Off-Shoring e-News-Letter_
Fragomen v. Chao

That would be Fragomen, as in the giant immigration law firm, and Chao, as in Elaine Chao, our Secretary of Labor.

As many of you will recall, the DoL announced a sweeping audit of the employment-based (EB) green card applications filed by the Fragomen firm. Fragomen is not taking this lying down, due to the potential injury to its business; employers must be thinking twice these days about going with Fragomen, which would subject the employers' applications to extra scrutiny and delay.

Not that I have any sympathy for Fragomen. On the contrary, I've already confessed in this e-news-letter to relishing the prospect of watching Fragomen squirm. But at the same time, I've pointed out that the DoL action to protect U.S. workers is misplaced; if DoL really wanted to address the problems of H-1B and EB green cards, it would ask Congress to change the laws, which currently are filled with loop-holes that enable employers to avoid hiring qualified U.S. workers (and enable Fragomen to profit hugely in the process).

The Fragomen complaint (Fragomen, Del Rey, Bernsen & Loewy LLP v. Chao, D. D.C., No. 1:08-cv-01387, filed 2008/08/08) (pdf) claims that DoL is depriving Fragomen clients of their constitutional right to counsel. I'm of course not a lawyer, but I had thought that that right pertained to criminal cases only, a la Miranda. At the most, it would pertain to defendants in civil suits, but certainly not to employers seeking help in filing immigration papers. My cursory search on the web seems to confirm my perception on this, but if those of you readers who are lawyers or law professors know otherwise, please let me know.

Fragomen also contends that DoL violated the Administrative Procedure Act by suddenly instituting a new regulation without seeking public (read American Immigration Lawyers Association) input. Odd, then, that Fragomen somehow failed to file an amicus brief in support of the Programmers Guild when they made the same objection to DHS' extra-legislative extension of the OPT period; must have been an oversight, right?

Norm
Daily Labor Report Banner

The immigration law firm Fragomen, Del Rey, Bernsen & Loewy Aug. 8 filed a law-suit seeking both a preliminary injunction and a permanent halt of the Labor Department's audit of permanent labor certification applications filed by the firm (Fragomen, Del Rey, Bernsen & Loewy LLP v. Chao, D. D.C., No. 1:08-cv-01387, filed 2008/08/08)...

DoL June 2 announced that is had begun auditing all PERM applications filed by lawyers at Fragomen. In the last 12 months, Fragomen has filed more than 6,500 labor certification applications on behalf of its clients, and approximately 2,500 applications are currently being audited, according to the complaint.

In statements released following the audit announcement, the department contended that an audit of all of Fragomen's PERM applications is merited because several recruitment forms drafted by Fragomen attorneys "may have improperly instructed clients who filed permanent labor certification applications to contact their attorney before hiring apparently qualified U.S. workers."

According to DoL, agency regulations specifically prohibit an immigration lawyer from participating in considering the qualifications of U.S. workers who apply for positions for which the client is seeking certification, unless the lawyer normally is involved in the client's hiring process...
-30-

2008-08-12
Richard Rubin _Congressional Quarterly_
GAO says most corporations don't pay extortion to federal government
Jennifer Kerr: AP/AOL
2008-08-12
Michael Kassner _Tech Republic_
Congress-critters looking into behavioral targeting of ads on the web
2008-07-31: Michael Kassner: Tech Republic
Susan Albright: Minneapolis Post
responses to queries by House energy & commerce committee chaired by John Dingell
Ellen Nakashima: Washington Post
Heather Green & Catherine Holahan: BusinessWeek
2008-08-12
Jeff Lukens _View from 1776_
No More VietNams
"In 1965, Johnson should have decided either to win the war quickly or to pull U.S. forces out and go home. Instead, he chose a middle road that resulted in a series of 'measured responses' and troop escalations that lead to a debacle. One measured response Johnson employed was restrictive rules of engagement. Barry Goldwater identified a few in his autobiography: 'American pilots were not permitted to attack North Vietnamese MIGs sitting on the runway. It could only be attacked when it was flying and showed ''hostile intent''... SAM missile sites and supporting radar could not be struck while under construction, only after they became operational and actually fired at U.S. aircraft.'... Not surprisingly, North Vietnamese aggressiveness increased in direct proportion to our restraint resulting in many needless U.S. casualties. It is an ironic fact that the threat of swift and effective military action is one of the best ways to insure peace. A quick and decisive war, moreover, will result in far fewer casualties for both sides than one that drags on for years."
2008-08-12
Michelle Malkin _V Dare_
Pelosi and Big Wind
2008-08-12
_Hartford Courant_/_AP_
Whitnum defeated 92% to 8% in primary
"only 5,284 out of 41,337 Democrats voted in Bridgeport -- originally predicted to be one of the liveliest spots because of 4 state House primaries, 1 state Senate primary and the congressional race... As of late July, Himes raised $2.13M and had $1.25M in cash on hand to face Shays, who raised about $2.3M and had about $1.7M in cash on hand. Whitnum [got her name] on to Tuesday's primary ballot by collecting signatures on a petition... In Bridgeport, attorney Auden Grogins claimed victory over 20-year-veteran representative Robert Keeley..."
2008-08-12 (5768 Menachem-Av 11)
Rabbi Avi Shafran _Jewish World Review_
Blessings
2008-08-12 (5768 Menachem-Av 11)
Daniel Pipes _Jewish World Review_
Islamic infiltrators in the West
2008-08-12 (5768 Menachem-Av 11)
Thomas Sowell _Jewish World Review_
The Galbraith effect?
"Galbraith never got beyond the glittering generalities that marked his first lecture. After a while, the students got tired of not getting any real substance."


| | | |
| --- | --- | --- |
| | "one who wishes he were someone else will fail to live up to his own talents -- or even recognize what they are... He will certainly not get what is not meant for him, and by his own actions, he will deny himself that which is truly his as well... One who hates others too is focused on the other person rather than himself. Rather than focusing on his own abilities and living his own life, he eats himself up with his dislike of others. He's more interested in his foe's failure than his own success. And so, he too does not truly have a life... I further do not believe we are talking about justified hatred of others -- he ripped me off and so I hate him. The healthy individual too would hate such a person... We must love others not because they are perfect or similar to us, but simply because they are G-d's creations. If G-d created them -- unless of course they wantonly stamp out their own Divine spark -- I must see the positive in them. I must be open to others and I must admire them -- and ultimately I will grow." --- R' Dovid Rosenfeld "Baseless Hatred" | |
2008-08-13
2008-08-13
Drew DeSilver _Seattle Times_
100 software publishing jobs lost in Washington
2008-08-13 06:34PDT (09:34EDT) (13:34GMT)
Rex Nutting _MarketWatch_
Retail sales fell 0.1% in July: up 2.6% over the year
Martin Crutsinger: AP
2008-08-13
Tyler Whitley _Richmond VA Times-Dispatch_/_McClatchy_
Bob Barr expects to make dead-line to get name on Virginia ballots
iStockAnalyst
2008-08-13
Chris Gaetano _Edison NJ Sentinel_
Nilesh Dasondi, accused of immigration fraud, permitted to resume operation of Cygate Software and Consulting Inc.
"Though Dasondi is now allowed to work, all other conditions of his bail have remained. This includes home confinement with electronic monitoring, as well as having to post 3 properties he owns, including his house, in order to secure equity on his $800K bail... According to the criminal complaint filed against Dasondi and his clients, Dasondi submitted false and fraudulent paperwork to the U.S. government in order to obtain H-1B visas and green cards based on supposed employment with Cygate. In exchange, the clients, named in the complaint as Kishor Parikh, Devang Patel, Vimal Patel, Hetal Shah, Chetan Trivdei and Ajit Vyas, would give Dasondi monthly payments that eventually added up to tens of thousands of dollars each. Dasondi acted on behalf of the 6 clients at different times between 2002 and 2007. All told, Dasondi is accused of having collected a total of $503K from the 6 people. After returning a portion of the money in the form of pay-checks from Cygate, paying state and federal taxes and, for some, paying for health insurance, Dasondi was left with $349K for what the criminal complaint says was his own personal enrichment."
2008-08-13
Babette Hogan _Op Ed News_
Open the Debates
2008-08-13
_WFMB_/_CBS8_
43% don't see a candidate they like for president
abc13
"43% of registered voters have not made final decisions on whom to support, according to a recent Associated Press-Ipsos poll. That includes 16% tentatively supporting McCain, and 15% leaning toward Obama or backing him while saying they could change their minds. Another 8 % are undecided, and 4% back third-party candidates Ralph Nader or Bob Barr... Just 3 in 10 adults said they are following the campaign very closely, according to a survey conducted in early August and late July by the non-partisan Pew Research Center. In a poll early this month by CBS News, just 18% of uncommitted voters said they'd been paying a lot of attention to the race over the last few weeks -- down from the 45% who said they were in mid-July."
2008-08-13
_Kentucky Post_
Bob Barr will be on ballot in Kentucky
Trey Pollard: Politicker KY
"Libertarian presidential candidate Bob Barr has filed the necessary paperwork to be on the Kentucky ballot in November. Secretary of state spokesman Les Fugate says the former Republican congressman from Georgia also submitted signatures of more than 5K supporters on Tuesday."
2008-08-13 08:24PDT (11:24EDT) (15:24GMT)
Alex Koppelman _Salon_
Bob Barr objects to government subsidies to Republican and Democrat conventions
Anne Schroeder Mullins: Politico
"Barr, the Libertarian Party nominee for president, issued an outraged press release Wednesday morning, complaining about the federal subsidies that Republicans and Democrats alike are taking for the conventions. It's a lot of cash, actually -- $16M each for operating expenses and $50M each for security costs (most of which, if the 2004 conventions are any guide, will go to posting Transportation Security Administration workers at all the entrances to the arenas so they can confiscate umbrellas from delegates and reporters). This is right up Barr's alley. 'My party has already held its convention without a single [tax-victim] dollar in its support.', Barr said. 'But what can be more obnoxious than forcing [tax-victims] to underwrite other people's political opinions?'"
2008-08-13
Beth Cody _Press-Citizen_
Libertarians making voices heard
"As a 'Ron Paul Republican', I have voted for Republican candidates in the past, but I've never been excited enough to attend a convention before. This year, there was a concerted effort by libertarians to attend the convention, to try to influence the direction the party is taking. Even though Paul formally has finished his run for president, he has started an organization, 'Campaign for Liberty', which is trying to assist libertarian Republican candidates and bring back the traditional Republican ideas of small government and freedom to the Republican Party. Those ideas clearly were evident at the convention... I was pleasantly surprised by how much [the Iowa Republican platform] emphasized limited government, individual rights and free markets... In fact, throughout the weekend, I especially noted the amount of lip service paid to 'the Constitution' and the prominence of the words 'freedom' and 'liberty'. I credit much of this to Paul's popularity and hope that it is the beginning of a resurgence, not merely the tail end of a trend."
2008-08-13 12:47PDT (15:47EDT) (19:47GMT)
Ruth Mantell _MarketWatch_
Consumers complain to regulators about credit practices
2008-08-13
Hugh Lessig _Hampton Roads Daily Press_
Bob Barr courts voters in Virginia
"Barr stopped in Richmond to address the Tertium Quids Tuesday Morning Group coalition. The group did not endorse Barr, although it advocates reducing the scope and size of government and often features a lineup of speakers with conservative or libertarian leanings. Soft-spoken and bookish, Barr had some harsh words for both candidates and the current occupant of the White House... Neither Obama nor McCain are pushing to reduce the role of government or make hard decisions when it comes to spending, he said."
2008-08-13
_Third Party Watch_
Bob Barr visited Focus on the Family HQ
2008-08-13
Andy Bromage _New Haven CT Advocate_
Nader, McKinney, Barr find common ground against state laws designed to keep any but Reps and Dems off ballots
"In a rare show of third party unity, the campaigns of Nader, Libertarian Bob Barr and the Green Party's Cynthia McKinney, the last two former Congress members, are joining forces across state lines to overcome ballot access rules designed to keep minor party candidates out. The camps are sharing workers, swapping petitions and urging voters to sign up for another third party candidate along with their own. They've teamed up in Maine, West Virginia, Hawaii, Pennsylvania and now Connecticut, where Barr submitted 13K signatures and McKinney turned in 'close to the necessary number', a Green Party boss says."
Richard Winger: Ballot Access News
2008-08-13
Charles S. Johnson _Missoulian_
Montana governor Brian Schweitzer said Bob Barr is the best candidate WRT 2nd amendment
Billings Gazette
"The NRA has given Barr a grade of A-plus, while handing McCain a C and giving Obama an F for their votes on gun-related issues in Congress over the years."
2008-08-13
Norm Matloff _H-1B/ L-1/ Off-Shoring e-News-Letter_
Teachers brought to USA on H-1B visas

The [linked] article opens with "You would expect high tech giants such as M$, Cisco Systems, and the U.S. division of India's tech support power-house [body shop], Infosys, to be among the biggest users of H-1B... visas." Well, you would expect a right-wing magazine like the American Spectator to recognize the value of the market, which this article somehow glosses over.

The article's theme is that the nation's public school system is making use of a surprising number of H-1B teachers. It's not surprising to people who follow the H-1B story but the author here, RiShawn Biddle, is quite right that this seldom shows up in the popular press.

Biddle cites some interesting education research, and that reason alone would be enough for me to spend some time critiquing his article. Unfortunately, though, he errs badly when he swallows the claim that these H-1Bs are "needed". If he picks up a copy of the issue of the American Spectator in which his piece ran, the answer to that claim will be literally staring him in the face -- the magazine, of course, is very much in favor of free markets, and if these school districts want American applicants, all they have to do is pay attractive salaries.

To be sure, Biddle does mention compensation, but apparently to him, it's just a matter of giving bonuses to good teachers. But obviously that wouldn't cut it. Even a 20% bonus would still result in woefully inadequate compensation compared to other professions. Moreover, even that bonus would be far from guaranteed, even for very good teachers, what with politics, bureaucracy and myriad random events not under the teacher's control. You don't solve a deeply-entrenched problem by minor adjustments, in this case with bonus pay. Overall teacher salaries need to be raised dramatically.

Concerning H-1B and the tech industry, Biddle simply hasn't done his home-work. He swallows the industry lobbyist propaganda that we have a tech labor shortage, that our universities aren't graduating enough people in math and science fields, and so on. Yet the use of H-1Bs as cheap labor is well documented, including in two congressionally-commissioned reports and several university studies, and the recent Urban Institute study exposed the math/science education myths.

Though Biddle attempts to draw a contrast between the high-tech and educational employers of H-1Bs, the two groups have the same basic goal, to save on labor costs. This is detailed in my posting at the above URL, so I won't go into any further here, but that is literally the bottom line.

I remember back in 1998, when the industry lobbyists were screaming that there was an acute tech labor shortage, I was interviewed by an editor at Computerworld. He told me he was skeptical of the shortage claims, for a very simple reason: He said that in Boston, where CW is head-quartered, the school districts were claiming an urgent "teacher shortage", yet his wife, an experienced teacher, couldn't get a job there.

Again, Senator Grassley's comment on the industry claims regarding H-1B is right on point: "Nobody should be fooled."

Norm
RiShawn Biddle: American Spectator
2000-09-05: Linda Gorman: NBER: Foreign-Born Teaching Assistants Impair Under-Graduate Performance
2000-09-05: Mark Clayton: Christian Science Monitor: Foreign teaching assistants' accents indecipherable
2000-11-22: Julian Betts: San Diego Union-Tribune: Limiting US High-Tech Workers
2006-01-11: James Carlini: ePrairie: Issues with H-1B Program Begin to Erode Equal Opportunity Laws
2006-01-24: Sara Cardine: Lodi News-Sentinel: Lodi Unified Schools looking around world for faculty, while turning up their noses at best US teachers
2006-01-25: James Carlini: ePrairie: Companies Are Over-Dosing on Their H-1B Addictions
2006-02-03: Joe Guzzardi: V Dare: View from Lodi: Lodi Schools To Import Filipino Teachers
2006-02-10: Joe Guzzardi: V Dare: View from Lodi: Temporary Workers: secretaries, computer programmers, professors, lawyers, and now teachers
2006-02-13: Barbara Anderson: American Chronicle: Illegal Immigration: Looking the Other Way
2006-03-02: Joe Korpics: Allentown Morning Call: Take a closer look at impact of illegal aliens
2006-03-12: Jonathan David Farley: San Francisco Chronicle: Math Education: Where are teachers coming from?
2006-03-17: Norm Matloff: Educational Priorities
2006-03-17: Bergen Herald News: School officials' perks have gone over the top
2006-06-20: Norm Matloff: How the Pros Work the Immigration System
2006-07-10: Vivek Wadhwa: BusinessWeek: Engineering Gap? -- Fact and Fiction: USA should hone our own strengths
2006-08-25: Kris Axtman: Christian Science Monitor: Why illegal immigration is a hot topic
2007-02-08: Gary Poole: Wallowa County Chieftain: Neither US government nor Mexican government are seriously trying to stem flow of illegal aliens
2007-02-17: Apple Insider/ComputerWorld: Steve Jobs blasted teachers' unions at conference
2007-03-10: Louie Gilot: El Paso Times: OMNI Consortium based in Houston and Filippino teachers are at center of white-collar labor smuggling trial
2007-03-20: GMA News: US judge declared mistrial in case involving foreign teachers
2007-05-24: Lois Wise: Indiana University: H-1B visas are not just an IT issue
2007-08-14: Melinda Liu & Sudip Mazumdar: MSNBC/NewSpeak: The Mythical Million
2007-09-01: GMA News: Philippine teachers' colleges are turning into diploma mills
2007-09-03: David Harrison: Roanoke Times: Filipino teachers fail to show
2007-09-27: Asian Journal: Jury trial set for 3 Filippino recruiters in Texas
2007-11-15: Norm Matloff: more on the Urban Institute study -- and now, a "competitor"
2007-12-07: Aliya Sternstein: National Journal: What Do U.S. Math And Science Scores Mean?
2008-07-04: Mark Cromer: Washington Times: Schools, teachers up-rooting American heritage
2008-08-13
Charles Murray _Wall Street Journal_
For Most People, College Is a Waste of Time
"Advanced skills for people with brains really did get more valuable over the course of the 20th century, but the acquisition of those skills got conflated with the existing system of colleges, which had evolved the BA for completely different purposes. Outside a handful of majors -- engineering and some of the sciences -- a bachelor's degree tells an employer nothing except that the applicant has a certain amount of intellectual ability and perseverance... The solution is not better degrees, but no degrees... people entering the job market should have a known, trusted measure of their qualifications they can carry into job interviews. That measure should express what they know, not where they learned it or how long it took them. They need a certification, not a degree... Under a certification system, 4 years is not required, residence is not required, expensive tuitions are not required, and a degree is not required. Equal educational opportunity means, among other things, creating a society in which it's what you know that makes the difference. Substituting certifications for degrees would be a big step in that direction... Certification tests would disadvantage just one set of people: Students who have gotten into well-known traditional schools, but who are coasting through their years in college and would score poorly on a certification test. Disadvantaging them is an outcome devoutly to be wished... The problem is a shortage of tests that are nationally accepted..."
2008-08-13
Tom Steinert-Threlkeld _Ziff Davis_
NYC government privacy violation continues exponential worsening
"[769 cameras in 1998, 4468 in 2005, with 3K to be deployed soon] Roughly 600M camera phones were sold worldwide last year; that number should hit 1G a year, soon... Londoners and their visitors are [abused] by roughly 4.2M cameras."
2008-08-13
Dana Blenkenhorn _Ziff Davis_
Government vs. Competition
"None of this would be possible if consumers had choices in the market, but over the last decade the U.S. government has helped create, and then endorsed this duopoly. Why? It's easier to control a resource with a small number of stake-holders than one with many. Getting IP traffic shunted to it took the government just a few phone calls. If the market were more diffused it would have been impossible. There is a second risk to government control of the resource, which is that it can be militarized."
2008-08-13
John Ribeiro _Network World_/_IDG_
Gartner says India's top bodyshoppers and off-shorers are being invited to bid on more & bigger deals
2008-08-13
Bob Johnson _Los Angeles Times_
Cheap tech professional surplus
"Is the Times editorial board clueless? Do your reporters perform research or does your staff just regurgitate the lies from corporate [executives]? Why do we need more skilled foreign workers when so many American technology professionals are looking for work outside of the profession? Your editorial alluded to foreign workers driving down wages. Well... you got it! That's why [executives are] crying tech-worker shortage when, in fact, no such shortage exists. Why not call it what it really is -- a cheap-tech professional shortage."
2008-08-13
David P. Willis _Asbury Park NJ Press_
Pushing employees out the door
""
2008-08-13 (5768 Menachem-Av 12)
Jonathan Tobin _Jewish World Review_
Georgia should be on their minds
2008-08-13 (5768 Menachem-Av 12)
Jeffrey Lord _Wall Street Journal_
the Dems/Reds/leftists' missing history
"There is no reference to the number of Democratic Party platforms supporting slavery. There were 6 from 1840 through 1860. There is no reference to the number of Democratic presidents who owned slaves. There were seven from 1800 through 1861. There is no reference to the number of Democratic Party platforms that either supported segregation outright or were silent on the subject. There were 20, from 1868 through 1948. There is no reference to 'Jim Crow' as in 'Jim Crow laws', nor is there reference to the role Democrats played in creating them. These were the post-Civil War laws passed enthusiastically by Democrats in that pesky 52-year part of the DNC's missing years. These laws segregated public schools, public transportation, restaurants, rest rooms and public places in general (everything from water coolers to beaches). The reason Rosa Parks became famous is that she sat in the 'whites only' front section of a bus, the 'whites only' designation the direct result of Democrats. There is no reference to the formation of the Ku Klux Klan, which, according to Columbia University historian Eric Foner, became 'a military force serving the interests of the Democratic Party'. Nor is there reference to University of North Carolina historian Allen Trelease's description of the Klan as the 'terrorist arm of the Democratic Party'. There is no reference to the fact Democrats opposed the 13th, 14th and 15th amendments to the Constitution. The 13th banned slavery. The 14th effectively overturned the infamous 1857 Dred Scott decision (made by Democratic pro-slavery Supreme Court justices)..."
2008-08-13 (5768 Menachem-Av 12)
Thomas Sowell _Jewish World Review_
Whose "special interest"?
"We take it for granted that a vote means a secret ballot but it was not always that way. Moreover, it will not remain that way for workers who vote on whether or not they want a labor union, if legislation sponsored by Congressional Democrats and endorsed by Senator Barack Obama becomes law. Before there were secret ballots, voters dared not express their true preferences if those who watched them vote could retaliate -- whether by firing them, beating them up or in other ways. Anyone who is serious about people being free to express themselves with their votes wants a secret ballot... Rather than lose votes in the November elections by voting with the green zealots, or lose the money that the green zealots contribute to the Democratic Party coffers, Nancy Pelosi simply shut down the House of Representatives, so that there could be no votes, and turned off the lights so that C-SPAN could not broadcast Republicans' speeches protesting what happened."
2008-08-13 (5768 Menachem-Av 12)
Walter E. Williams _Jewish World Review_
Paul Laurence Dunbar & Frederick Douglass Senior High Schools, then and now

2008-08-14
2008-08-14 04:00PDT (07:00EDT) (11:00GMT)
Declan McCullagh _CNET_/_CBS_
Wanted: Writers for D.C. tech lobby group, secrecy mandatory
2008-08-14 05:30PDT (08:30EDT) (12:30GMT)
Scott Gibbons & Tony Sznoluch _DoL ETA_
un-employment insurance weekly claims report
current press release
"The advance number of actual initial claims under state programs, unadjusted, totaled 378,705 in the week ending Aug. 9, a decrease of 6,577 from the previous week. There were 266,420 initial claims in the comparable week in 2007. The advance unadjusted insured unemployment rate was 2.4% during the week ending Aug. 2, unchanged from the prior week. The advance unadjusted number for persons claiming UI benefits in state programs totaled 3,236,307, an increase of 69,167 from the preceding week. A year earlier, the rate was 1.8% and the volume was 2,409,122. Extended benefits were available in Alaska and Rhode Island during the week ending July 26."
graphs
2008-08-14
Deb Perelman _Ziff Davis_
IT is still shedding jobs
"Employment in the information industry [which includes publishing, movie-making, IT bodyshopping, and software publishing] declined by 13K in July and by 44K over the past 12 months. Telecommunications alone lost 5K jobs in July."
2008-08-14
_Forbes_
Oracle spent $1.3M lobbying in 2008Q2
2008-08-14
_Forbes_
AeA spent $256K lobbying in 2008Q2
"Besides Congress, the group lobbied the departments of State, Treasury and Commerce, the U.S. Trade Representative and other agencies, according to a disclosure form filed July 17 with the Senate clerk's office."
2008-08-14 13:05PDT (16:05EDT) (20:05GMT)
_Conservative Voice_
North Carolina government gave grant to HCL Technologies, an Indian firm, to off-shore
"For this they are getting economic incentives [a.k.a. tax dollars] from our State worth as much as $5M. It is true that HCL Technologies announced that it was expanding operations to Wake county with the intention of creating 513 jobs, but how many American jobs will be lost as a result of their out-sourcing and off-shoring of jobs? Of HCL's 55K employees, only 5% are based in the USA and are 'involved with its global delivery strategy'. In the last year HCL reports 'more than $1G in transformational out-sourcing deals, with the majority of those deals originating in the U.S.A.'. The transformational out-sourcing pertains to jobs such as software application development, IT infrastructure management, architecture services, and engineering services."
2008-08-14
Michelle Malkin _V Dare_
Cheating ChiComs, Crouching IOC
2008-08-14
Suzanne Deffree _Electronics Design News_
MIPS plans 15% lay-off
2008-08-14 16:16PDT (19:16EDT) (23:16GMT)
Kristen Gerencher _MarketWatch_
Employers negotiating with health insurors
2008-08-14 (5768 Menachem-Av 13)
Rabbi Yonason Goldson _Jewish World Review_
Confessions of a broken spirit
2008-08-14 (5768 Menachem-Av 13)
Libby Lazewnik _Jewish World Review_
The Numbers Game

2008-08-15
2008-08-15 10:41PDT (13:41EDT) (17:41GMT)
_MarketWatch_
UMich consumer sentiment index rose from a 28-year low of 56.4 in June to 61.2 in late July to 61.7 in early August
2008-08-15
Stephen Moore _Wall Street Journal_
Gang Green
2008-08-15
Donna Conroy _Bright Future_
NEA aware of bodyshopping trend
"But the National Education Association (NEA) got it right 5 years ago when they identified labor contractors as a culprit in bypassing teaching talent in their 2003 report, _Trends in Foreign Teacher Recruitment_. A private firm, Visiting International Faculty, is the largest single sponsor of nonimmigrant teachers, according to the report."
2008-08-15
Thomas E. Brewton _View from 1776_
Wake Up To Foreign Policy Reality
2008-08-15
Mike Masnick _Tech Dirt_
Tech Lobbying / PR outfit outed for fake op-eds
2008-08-15
_USCIS_
Proposed rule changes for H-2B (non-agricultural) visas
"temporary non-agricultural temporary jobs for which U.S. workers are not available... Require employers to notify DHS when H-2B workers fail to show up for work, are terminated, or abscond from the work-site... eliminate the requirement that employers show 'extraordinary circumstances' to be eligible to hire H-2B workers where a one-time need for the workers is longer than 1 year but shorter than 3 years. Prohibit the approval of H-2B petitions for nationals of countries that are determined to be consistently refusing or unreasonably delaying repatriation of their nationals."
2008-08-15
Garren Shipley _Northern Virginia Daily_
Legislators from 4 states meet near Winchester to discuss gangs, drugs and illegal immigration
"Some 60 local agencies have signed 287(g) agreements with ICE, while 8 are actively negotiating with the agency. Another 85 have put in requests but haven't started negotiations. The agreements that are in place have been getting results. In fiscal 2006, some 6K criminal illegal aliens were deported under the program. Another 22K were deported in fiscal 2007, and more than 35K have been deported since the new federal fiscal year started on Oct. 1, he said."
2008-08-15
_UPI_
Harris congressional approval rating at 19%, up from a low of 13% in June
2008-08-15
Joe Guzzardi _V Dare_
Oh, No! Arlen Specter "Represents" Me in the US Senate!
2008-08-15 (5768 Menachem-Av 14)
Caroline B. Glick _Jewish World Review_
Georgia, Israel, and the nature of man
"Russia's blitzkrieg offensive in Georgia this week was not simply an act of aggression against a small, weak democracy. It was an assault against vital Western security interests. Since it achieved independence in 1990, Georgia has been the only obstacle in Russia's path to exerting full control over oil supplies from Central Asia to the West. And now, in the aftermath of Russia's conquest of Georgia, that obstacle has been set aside... Georgia only made one mistake and for that mistake it will pay an enormous price. As it steadily built alliances, it forgot to build an army. Israel has an army. It has just forgotten why its survival depends on our willingness to use it."
2008-08-15

| | |
| --- | --- |
| DJIA | 11,659.90 |
| S&P 500 | 1,298.20 |
| NASDAQ | 2,452.52 |
| 10-year US T-Bond | 3.85% |
| crude oil | $113.77/barrel |
| gold | $792.10/ounce |
| silver | $12.815/ounce |
| platinum | $1,388.20/ounce |
| palladium | $284.80/ounce |
| copper | $0.20765625/ounce |
| natgas | $8.092/MBTU |
| reformulatedgasoline | $2.8602/gal |
| heatingoil | $3.1191/gal |
| dollarindex | 77.19 |
| yenperdollar | 110.49 |
| dollarspereuro | 1.4680 |
| dollarsperpound | 1.8628 |
I usually get this info from MarketWatch and the "Futures Movers" and "Metals Stocks" columns (and BigCharts and FT Interactive).
2008-08-16
2008-08-16
Norm Matloff _H-1B/ L-1/ Off-Shoring e-News-Letter_
Wall Street financial jobs being off-shored
"In the tech industry, the proponents of off-shoring have portrayed it as getting rid of 'mind-numbing programming work' so that Americans can do the interesting stuff. Never mind that programming is a creative activity, not a dull, repetitive task as portrayed by the off-shoring proponents, and never mind the fact that the only 'interesting stuff' left to do is to shake the hands of clients when closing deals, as the Indian joke in the [NY Times article] describes, not so far from reality. Well, here it is again, this time for the financial industry. The jobs done by people with $250K salaries are dismissed as 'grunt work' in the article [written by people in a town where the annual rent on an average apartment runs $1M, while in Dr. Matloff's area they run about $18K]. There's more 1984-speak too. The article notes that one bank refers to its off-shore analysis center as a 'center of excellence', as if no one can be found in the U.S. to do research on Proctor & Gamble's profitability."
2008-08-16 09:29PDT (12:29EDT) (16:29GMT)
_Boston Channel_
Boston universities report that after decades of excessive foreign enrollments they're seeing interest from even more
"This Fall [Boston University] will welcome 444 foreign freshman, a 39% increase from last year and the largest number the university has seen. It also surpasses the school's long-term goal for incoming freshmen. Boston University already has one of the largest populations of international students in the country... The school has also considered offering [additional] financial aid to international students."
2008-08-16 13:44PDT (16:44EDT) (20:44GMT)
Kelly Mahoney _Northwest McHenry county IL Herald_
Former Motorola facility, built with tax incentives for $350M, now for sale at $15M-$25M
Carolyn Starks: Chicago Tribune
2008-08-16
Julie Carr Smyth _Akron Beacon Journal_
Locals see DC denizens as crooked, gutless, clueless: Congressional approval rating 23% in AP poll

2008-08-17
2008-08-17
Randall Burns _V Dare_
Economic Ignorance in Recent OPT Decision
2008-08-17
Dennis AuBuchon _American Chronicle_
Integrity vs. Profiting from Legislation
2008-08-17
Brent McCarthy _Fargo Forum_
Congress driving train to wreck
2008-08-17
_Daijiworld_/_Zee News_/_Economic Times of India_
New Delhi - India's techies are faking CVs/resumes to bag jobs: Why isn't US media covering this story?
2008-08-17
Aaron Deslatte _Orlando Sentinel_
The Economic Vortex
2008-08-17
Steve Sailer _V Dare_
Now they tell us! What the projected ancestry shift will mean for America

2008-08-18
2008-08-18
_Newark NJ Star Ledger_
Lay-offs at NJ pharmaceutical & medical tech firms
2008-08-18 (5768 Menachem-Av 17)
Rabbi Doctor Asher Meir _Jewish World Review_
Business with Friends
2008-08-18 (5768 Menachem-Av 17)
Diana West _Jewish World Review_
Roars about Russia, Bare Whispers about Islam
"Ask yourself: Would any British foreign secretary of the postmodern age look at, say, last year's trial of a British teacher in Sudan for 'blasphemy' in naming a teddy bear 'Muhammad', and conclude: 'It's a reversion to not just post-colonial politics. It is a 7th century way of doing politics'? Hah. And what American presidential candidate would ever explain the Islamic push, financial and otherwise, in the West for mosque construction, Islamic schools (madrassas), campus Islamic studies (apologetics) departments, Sharia law-inspired legal challenges, lobbying for Sharia-compliant banking and the like as a matter of Islamic imperialism?... While both Russia and Islam claim similarly long histories and cultures of conquest for reference, it's mighty tough to imagine any U.S. politician ever saying the following: 'I think it's very clear that Islamic ambitions are to restore the old caliphate.' (And that's despite a growing body of statements, even polling data, reflecting the persistence of Islamic caliphate dreams [and let us not forget Latino reconquista dreams].) I'm afraid all the radical, fasco-Russian tsarismists will have to abandon their quest for world domination before we hear anything like that."
2008-08-18
George Friedman _StratFor_
The Real World Order
2008-08-18
James Fulford _V Dare_
Virginia Dare -- White Minotiry!
"There's a Lost Colony DNA project testing descendants of Indians in North Carolina to see if any of them are related to the Dare family in England, or the other families lost in 1587. But they haven't come up with anything yet."
2008-08-18
_London Daily Mail_
iPod factories in Red China
"Although it is one of America's most prestigious brands, nearly all Apple computers and iPods are made abroad, predominantly in [Red China]. As you might expect, the workers who assemble them see little of the profit. The first factory we visited was in Longhua, just 20 miles from Hong Kong. Run by Taiwanese company Foxconn, it is the original and largest plant to be built in mainland [Red China]. It's a sprawling place where 200K people work and sleep -- meaning this iPod City has a population bigger than Newcastle's... Workers live in dormitories on the site, 100 to a room, arriving with a few possessions and a bucket to wash their clothes. The accommodation may be free, but it comes at a cost -- no one outside the plant is allowed to visit the workers... Police -- not security guards -- are stationed on all gates, studiously checking those entering and leaving the site to thwart rivals intent on industrial espionage... Her 15-hour days earn her £27 a month -- about half the wage weavers earned in Liverpool and Manchester in 1805, allowing for inflation... 'After working 15 hours until 11.30pm, we feel so tired.' Foxconn, one of the world's biggest IT companies, is currently investing £31M in plants in Beijing and Suzhou to take advantage of [Red China's] cheap work-force... Everything considered, the total cost of manufacturing an iPod Nano is around £41. In Britain they sell for between £109 and £179."

2008-08-19: 11 weeks to federal elections of president and congress-critters
2008-08-19
Steven Malanga _City Journal_
New Jersey's Ruin
"New Jersey's biggest newspaper, the Star-Ledger, once one of America's most profitable papers, is cutting 20% of its workforce because it's losing more than $30M annually, while the Bergen Record, to stay viable, is closing its head-quarters and sending most of its reporters to work out of their homes. Six Gannett newspapers in the state are cutting jobs and planning early retirements for their employees... Jersey [one of the centers of guest-work abuse and off-shoring] never recovered as did the rest of the nation (New York included) from the recession of 2002. Only government employment soared in the state from 2003 through 2007, while private job rolls grew a meager 1.8%, mostly through the addition of low-wage service employment. In 2006, when the country was in the middle of an economic boom, New Jersey, virtually alone among the states, faced a crushing budget deficit of $4.5G that prompted an embarrassing shutdown of state government... In the middle of a recession, McGreevey and the legislature raised taxes and fees an astonishing 33 times to raise $3.6G... the state's commercial vacancy rate is a whopping 19% (by contrast, Manhattan's is about 7%)..."
2008-08-19
Rob Sanchez _Job Destruction News-Letter_ #1903
"I'm desi" Obama reaped $7.8M in San FranSicko

Obama reaped big bucks in San Francisco -- in just 3 hours he raised $7.8M!

Wealthy donors dined on heirloom tomato salad and lavender salt-crusted beef tenderloin, and they were treated to pandering from Obama:

"The only way we're going to move forward is to look to the future, and to recognize that you are the future," said Obama. "The future of America is built on the strength of immigrant communities who are going to come here and invest and learn and teach and create new businesses and new technologies and create linkages with these enormous emerging markets all around the world."

Obama's disdain for home-grown American workers and promises of increased levels of immigration can possibly be explained by his statements during the fund raiser -- he told the generous Indians in attendance that: "Not only do I think I'm a desi, but I'm a desi."

For those of you that aren't familiar with the term "desi"; it's a slang term that many Asians use to describe themselves. Depending on who is using it, desi refers to immigrants who are natives of the Indian subcontinent from countries such as India, Pakistan, Bangladesh, Sri Lanka, Nepal, Bhutan, the Maldives, and corporate business elites from Fiji.

If Obama was truly a desi, he would be barred from running for president. That's because article two of the United States Constitution says: "No person except a natural born Citizen, or a Citizen of the United States, at the time of the Adoption of this Constitution shall be eligible to the Office of President."

Obama's self proclaimed status of "desi" is a brazen form of identity politics. He says he is an African American in front of crowds of blacks and young white [leftists], while using an entirely different tribal identity when pandering to wealthy Asian businessmen and Silicon Valley [executives]. All of this raises the question of just who Obama is, and where his loyalties lie.
Sun Times
San FranSicko Chronicle

2008-08-19
Thomas E. Brewton _View from 1776_
Stagflation Anyone?

2008-08-19
Brian Wesbury _Wall Street Journal_
Inflation Continues: as it has for nearly a century

2008-08-19
Janes Niccolai _Network World_/_IDG_
Study shows glacial pace of IPv6 adoption
Craig Labovitz: Arbor Networks

2008-08-19
_InfoWorld_/_IDG_
When hiring you get what you pay for
"It seemed like the most logical and economical choice: Pay skilled foreign Java coders a fraction of what their American counterparts were earning and do it without sacrificing features, time, or quality... In our case we gave up the control of our software development. You may say that you don't really give up control because you write the requirements and you sign the checks. But who ultimately becomes the subject matter experts? Who knows the software like the back of their hands? Not you. Not today. Not ever[, again]... on any given day you were never sure if all of the resources assigned to your project were really working on your project... Had you spent what you needed to spend on American labor instead, your capability to make immediate course corrections would be effectively managed."

2008-08-19
Henry McCulloch _V Dare_
Searching for and Preserving the Real America

2008-08-19 (5768 Menachem-Av 18)
Thomas Sowell _Jewish World Review_
Georgia on our mind
"Neither speeches nor resolutions are going to make any difference to the Russians, to the Iranians or to any other belligerent nation. We know it, they know it and the world knows it."


| | | |
| --- | --- | --- |
| | "people are different. We must first recognize who we are now... We must first recognize our talents and natural predilections and develop them, and only then may we temper [moderate] them... [Some must have everything neat, while others need a busier environment.] Very few of us are born generous, but some of us are willing to give charity with little conditioning -- while for others, parting with their money might as well be pulling their teeth. Some people can easily train themselves to do with less, to be more sensitive to others, to focus for longer periods, etc. ultimately our behavior is our own choosing. We and only we are responsible for our behavior and our life choices." --- Dovid Rosenfeld "Maimonides on Life: Controlling Our Destiny" | |



2008-08-20

2008-08-20
Jennifer Toomer-Cook _Deseret news_
Many seeking jobs and food items
"The LDS job-assistance service is seeing a rise in unemployed or under-employed professionals, construction workers and other Utah residents. Its data-base of executives alone has grown from about 2K job seekers a year ago to 2,800 now, said Ballard S. Veater, manager of the service at Welfare Square. The employment office -- one of 285 worldwide -- sees 20 to 25 other job seekers every day. A year ago, maybe 15 came in each day... Unemployment has increased to 3.5% in Utah, up from 2.7% a year ago, with 12,800 construction jobs lost in July alone. Food prices have gone up 5% in the past 5 months."

2008-08-20
Kathie Dickerson _Newspaper Network of Central Ohio_/_Gannett_
Unemployment rate rising: Local jobs are scarce (with graphs)
Coshocton OH Tribune
"The rate for Coshocton County is the highest since 2005 January, when joblessness also was at 10.2%. The highest monthly rate recorded since 1970 January in the county was 16.9% in 1983 January. The average unemployment rate for Ohio was also the highest in 26 years, at 7.2% for July, up from 6.6% and the highest monthly rate since 1982 December."

2008-08-20
Gary T. Pakulski _Toledo OH Blade_
Toledo's 10% unemployment highest in state's large cities, worst since early 1990s
alternate link

2008-08-20
Andrea Hermitt _Education Examiner_
Why Is America Out-Sourcing Teaching to Guest-Workers?
Follow-Up

2008-08-20
_Mathaba_/_Xinhua_
Red China allocated $512M to subsidize small businesses

2008-08-20
Zack Whittaker _Ziff Davis_
Recent CS grads in UK more likely to be unemployed than those with other degrees

2008-08-20
_Business Facilities_/_Group C Media_
$10M High Tech Training Funds Being Wasted in Louisiana while hundreds of thousands of able and willing tech workers remain unemployed and under-employed

2008-08-20
Tim Christie _Eugene OR Register-Guard_
Lane county unemployment rate rose in July
"Lane County's unemployment rate rose to 6.2% in July, up from 5.4% in June and nearly a full point higher than a year ago, the state Employment Department said Tuesday. The county's seasonally unadjusted rate is higher than the state rate of 5.8%, as well as the national rate of 6%. A year ago, the county's rate was 5.3%."

2008-08-20
_Daily Mail_
FastTrack programme gives unemployed a confidence boost, attitude adjustment
""

2008-08-20
Allison Schaefers _Honolulu Star Bulletin_
HI economy, almost unaffected by Clinton-Bush depression so far, hit by petroleum prices, falling tourism, and declining residential housing investment
"Job growth has slowed to a few tenths of 1% and Hawaii's unemployment rate, which rose to 3.5% in 2008 June, is expected to continue to drift higher in 2008 and 2009, Brewbaker said. He projected a 0.3% decline in job growth in 2008 followed by a 0.6 rise in job growth in 2009. Brewbaker forecasted a 0.2% drop in personal income in 2008 followed by a 0.9% rise in 2009... While Brewbaker anticipated that total arrivals would fall by 6% and domestic arrivals would fall by 7.6% through 2008, he projected a modest 3.8% rise in total arrivals and a 4.7% rise in domestic arrivals in 2009. Brewbaker's forecast on inflation, which included a 4.7% rise in 2008 and a 2.5% rise in 2009, was somewhere in the middle of his peers... He anticipated a 6% decrease in construction in 2008 followed by a 3.2% decline in 2009 due in part to the decline of Hawaii's housing market."

2008-08-20
Jennifer Sudick _Honolulu Star Bulletin_
Science and tech employment in Hawaii expected to out-pace main-land
"The private technology industry's annual growth rate of 3.3% between 2002 and 2007 outpaced the state's overall economic growth of 2.5% a year in the same period, the Hawaii Science and Technology Council announced at a meeting attended by U.S. senatr Daniel Inouye. That means the industry's growth here is surpassing the mainland, which had 1.8% annual growth between 2002 and 2007, according to the report, which was a two-year collaboration between the statewide private-sector organization, the state Department of Business, Economic Development & Tourism, and the University of Hawaii, among others... Hawaii's science and technology companies and government entities created 31,106 jobs, or 3.6% of the state's total employment, between 2002 and 2007. Of those jobs, 23,985, or 77%, are in the private sector. The state has 1,964 science and technology companies, or about 5% of all firms... The average annual salary across all tech sectors in Hawaii is $69K, 50% more than the average worker in the state, but just 77% of the main-land salary for the same industry [and very poor considering the costs of living, particularly housing on the islands], the report stated."

2008-08-20
Mike Aquilia _Tampa Bay's 10_/_CBS_/_Gannett_
Job markets continue to be dysfunctional, but let's blow some happy smoke in your face
"on-line agencies receive as many as 80K resumes a month."

2008-08-20
_Boston Globe_
Non-compete clauses hurt Route 128 growth
"In 1965, high-technology industry employment along Route 128 was about 3 times as large as Silicon Valley's. Over the next decade, Silicon Valley grew to have 15% more employees; by the 1990s, the growth rate was 3 times as great. The northeastern region had laws that helped enforce non-compete clauses, while California did not."
April Franco & Matthew Mitchell: Covenants not to Compete, Labor Mobility, and Industry Dynamics (pdf)
"In 1965, Route 128 had approximately 3 times more total technology employment compared to Silicon Valley. But by 1975, Silicon Valley's employment had quintupled, while Route 128 had only tripled, resulting in 15% higher total employment in Silicon Valley. From 1975 to 1990, Silicon Valley had tripled Route 128's new job creation. If attention were focused only on semi-conductor and electronic component jobs, the same pattern appears. The fields that contributed to Silicon Valley's strongest growth were software and multi-media, but excluding even these areas, Silicon Valley exported double the quantity of electronics when compared to Route 128... empirical work has pointed to the importance of social ties in determining the success of new firms and the importance of tacit knowledge..."

2008-08-20
Andreas Nicolai _Die Presse_
Gen Y and job markets
"Gen Yers are characterized as being ambitious, team-oriented and technology-fluent as no generation before, with high expectations of themselves and increasingly high expectations of employers... employers complainingly picture members of generation Y as incessantly demanding, discerning, and with the attitude to question everything... The employees of the future grew up with catch-words like down-sizing, mass lay-offs, burn-out, and harassment at work. They witnessed the burst of the dot-com bubble as well as numerous scandals about fraudulent enterprises. In school they were told that mercenary companies are responsible for the exploitation and pollution of the environment and that it had been children who sewed their stylish sneakers for dazzling multi-nationals... [They are aware that they need] to provide for their own pension plan today,... to care for retired parents tomorrow and, along the way,... to start and keep a family... Whereas a few decades ago a traditional contract that promised life-long employment in return for loyalty was implicitly in place between employer and employee, the new generation has realized that under todays reality [the contract has been unilaterally broken] (Sattelberger 2006). Instead this idea was overtaken by the postulation of life-long 'employability' that is linked to the advent of the brainchild Me Inc (Peters 1997). Adhering to this philosophy, each individual is urged to invest in the development of its professional skills and competencies and is responsible for its personal development and its potential of achievement. Any and every person has to manage the own talents. Consequently the requirements of this generation of jobholders reflect this paradigm shift. Now top jobs are essentially those where one learns but not necessarily where one earns the most. The employees of the future go for positions where they can employ their strength and gain general competences but in particular for those that offer room for ideas and personal growth. Keeping in mind that the traditional contract no longer holds, they are only willing to spend efforts and time to an employer who guarantees a reasonable work-life balance. For this reason a new contract of employment is needed that morally commits both parties to share the risks and [opportunities and benefits] of the concept of life-long 'employability'... Are they exchangeable units of work whose activities need to be closely monitored or are they valuable individuals who materially contribute to the success of a company..."

2008-08-20
Paul Murphy _Ziff Davis_
Search market is still wide open and yearning for something better

2008-08-20
Deb Perelman _Ziff Davis_
Another study confirms that tech workers like tech work... as long as they can make a decent living at it

2008-08-20
Brenda Walker _V Dare_
Another job Americans won't do, but Mexicans will: Kidnapping

2008-08-20 (5768 Menachem-Av 19)
Jonathan Tobin _Jewish World Review_
Misleading Platform Platitudes

2008-08-20 (5768 Menachem-Av 19)
Walter E. Williams _Jewish World Review_
Economic Myths
"John R. Lott's _Freedomnomics: Why the Free Market Works_... [UCLA] spends $40K per student but charges $6,522 tuition for in-state students. Such below-cost pricing gives public universities a significant competitive advantage over private universities. State universities have acquired many formerly private universities after driving, or threatening to drive, them out of business. Lott gives examples of George Mason University School of Law, University of Buffalo, University of Houston and University of Pittsburgh. In the case of University of Buffalo, the State University of New York reportedly threatened to open a public university across the street unless the University of Buffalo joined the state system."

2008-08-20 (5768 Menachem-Av 19)
Thomas Sowell _Jewish World Review_
Amateurs Out-Doing Professionals
"it is common for ordinary parents, with no training in education, to homeschool their children and consistently produce better academic results than those of children educated by teachers with Master's degrees and in schools spending upwards of $10K a year per student -- which is to say, more than $1M to educate 10 kids from K through 12. Nevertheless, we continue to take seriously the pretensions of educators who fail to educate, but who put on airs of having 'professional' expertise beyond the understanding of mere parents... But look at the implications of the failure of central planning and the success of letting 'the market' -- that is, millions of people who are nowhere close to being experts -- make the decisions as to what is to be produced and by whom... In a market economy, however... Each producer and each consumer need only be concerned with the relatively few prices relevant to their own decisions, with coordination of the economy being left to supply and demand. In short, amateurs were able to out-perform professionals in the economy because the amateurs did not take on tasks beyond the capability of any human being or any manageable group of human beings."

2008-08-20
Gene Nelson _DC Examiner_
Foreign workers take jobs away from highly-skilled Americans

2008-08-20
_AR15_
"anchor babies" drain the USA economy
Richard J. Krezonis: Asbury Park NJ Press/Gannett


2008-08-21

2008-08-21 05:30PDT (08:30EDT) (12:30GMT)
Scott Gibbons & Tony Sznoluch _DoL ETA_
un-employment insurance weekly claims report
current press release
"The advance number of actual initial claims under state programs, unadjusted, totaled 340,546 in the week ending Aug.16, a decrease of 34,172 from the previous week. There were 257,573 initial claims in the comparable week in 2007. The advance unadjusted insured unemployment rate was 2.4% during the week ending Aug. 9, unchanged from the prior week. The advance unadjusted number for persons claiming UI benefits in state programs totaled 3,163,553, a decrease of 36,786 from the preceding week. A year earlier, the rate was 1.8% and the volume was 2,414,968. Extended benefits were available in Alaska and Rhode Island during the week ending Aug. 2."
graphs

2008-08-21 08:41PDT (11:41EDT) (15:41GMT)
Rex Nutting _MarketWatch_
Conference Board's leading indicators show no sign of quick recovery

2008-08-21
R. Glenn Hubbard _Wall Street Journal_
We Can't Tax Our Way Out of the Entitlement Crisis

2008-08-21 14:45PDT (17:45EDT) (21:45GMT)
Rex Nutting _MarketWatch_
The best political conventions lobbyists' and tax-victims' money can buy
"However, the 173 corporations, unions and other donors identified so far have lots of business in Washington, to the tune of $1.3G in lobbying expenditures in the past 4 years, according to an analysis by the Center for Responsive Politics and the Campaign Finance Institute... political conventions are one of the few places corporations can legally throw unlimited amounts of money at politicians to get their attention. And they are taking advantage of that loop-hole. This year, corporations and other special interests have ponied up more than $100M for the two conventions, dwarfing the $16M in public money that was supposed to be all that was needed to put on the conventions."

2008-08-21 09:02:09PDT (12:02:09EDT) (16:02:09GMT)
Elizabeth mohr & Jake Grovum _St. Paul Pioneer Press_
Roseville woman lost it
"Neighbors and friends say financial distress and depression must have set her off. Mounting troubles apparently shattered the life SLS, 60, had built with the 2 girls, whom she had adopted from China... SLS, who has a doctorate degree, is part of a class-action age-discrimination law-suit filed against the former Guidant Corp., now a division of Boston Scientific, in 2006. Guidant had notified 721 employees in 2004 August they would be terminated, and 450 of them were age 40 or older, according to the complaint filed in U.S. District Court. SLS, a Guidant senior system analyst, was terminated at age 56 after four and a half years of service, the complaint said. The law-suit is pending and a settlement conference is scheduled for October. Lay-offs from other jobs came one after another, said one friend, who declined to be identified. Then, SLS's mother and sister died. A $250K addition to her house was more than she could afford after being laid off, the friend said. SLS moved to the town home and tried to sell the house, which sat on the market for more than a year and is now near foreclosure, the friend said. 'That's what did her in.', she said. A month ago, SLS was hospitalized for mental instability, said neighbor Bob Micko, who watched her girls during that time. 'She was depressed.', he said."
Kevin Flanagan & Bank of India: Job losses sap morale of workers
Techies see jobs go over-seas: Opposition to off-shore out-sourcing beginning to grow
Bank of India's executives should apologize to Kevin's family
US Tech Workers Bear Brunt of Immigration Policy
interview of Kurt Hyde

2008-08-21
Marcus Epstein _V Dare_
Treason Lobby Is Tapping Tax-Victims for La Raza
"Last week, congresswoman Michele Bachmann (R-MN) called for congress to reconvene so it could take out parts of the recent Freddie Mac bail-out that give $500M in unmarked grants to far-Left 'community development' groups, such as the National Council of La Raza... In May, congressman Barney Frank earmarked $15M to La Raza in his Housing Stabilization and Homeownership Retention Act of 2008... currently has over $100 million dollars in assets, along with its Raza Development Fund, their 'community development lending arm' that has another 53 million. This is before they got their housing bailout money, along with $1.3M dollars it got from HUD earlier this year, and $16M that The Wachovia Foundation, associated with the Wachovia Corporation bank, pledged to them in June."

2008-08-21 (5768 Menachem-Av 20)
Rabbi Yonason Goldson _Jewish World Review_
Popularization of Kabbalah -- 5318 Menachem-Av 20 (1558CE)

2008-08-21 (5768 Menachem-Av 20)
Jonathan Rosenblum _Jewish World Review_
Lessons from the beyond


2008-08-22

2008-08-22 04:00PDT (07:00EDT) (11:00GMT)
Sonia Arrison _Tech News World_/_ECT_
Who Deserves the Tech Vote?: None of the Above

2008-08-22 07:09PDT (10:09EDT) (14:09GMT)
Ben Bernanke _MarketWatch_
Reducing Systemic Risk

2008-08-22
Andrea Hermitt _Education Examiner_
More on Guest-Teachers

2008-08-22
Joe Guzzardi _V Dare_
Difficult to oust bad politicians: Arlen Specter

2008-08-22 (5768 Menachem-Av 21)
Rabbi Berel Wein _Jewish World Review_
Life's essential ingredient

2008-08-22 (5768 Menachem-Av 21)
Caroline B. Glick _Jewish World Review_
Dominoes anyone?

2008-08-22

| | |
| --- | --- |
| DJIA | 11,628.06 |
| S&P 500 | 1,292.20 |
| NASDAQ | 2,414.71 |
| 10-year US T-Bond | 3.87% |
| crude oil | $114.59/barrel |
| gold | $833.50/ounce |
| silver | $13.477/ounce |
| platinum | $1,441.20/ounce |
| palladium | $289.00/ounce |
| copper | $0.21703125/ounce |
| natgas | $9.389/MBTU |
| reformulatedgasoline | $2.8686/gal |
| heatingoil | $3.1311/gal |
| dollarindex | 76.762 |
| yenperdollar | 110.08 |
| dollarspereuro | 1.4788 |
| dollarsperpound | 1.8523 |
| Swissfrancsperdollar | 1.0985 |
I usually get this info from MarketWatch and the "Futures Movers" and "Metals Stocks" columns (and BigCharts and FT Interactive).
2008-08-23
2008-08-22 22:53:20PDT (2008-08-23 01:53:20EDT) (2008-08-23 05:53:20GMT)
_San Jose Mercury News_/_McClatchy_
San Jose region employment report
"Unemployment rate highest since 2004: Unemployment in the region, which includes both Santa Clara and San Benito counties, rose to 6.4%, its highest level since 2004 July. While the rate locally was below California's aggregate rate, it remained above the national rate. Tech job growth moderates: Information employers added 700 jobs over the year, largely in software publishing; and professional, scientific and technical services [bodyshopping] grew by 1,300 jobs. Computer makers had 800 more jobs in July than the year before, but cut 200 positions from the month before, compared with the 800 they added from 2007 June to July."
2008-08-23
Jonathan Tasini _Working Life_
A look at Joe Biden's voting record
SlashDot on Biden's voting record
CNET on Biden's voting record
CNET voters' guide
McCain's & Obama's execrable positions on tech issues
American Engineers vs. Executives

2008-08-24
2008-08-24 08:56PDT (11:56EDT) (15:56GMT)
Tom Blumer _News Busters_
Biden's wikipedia entry changed

2008-08-25
2008-08-24 20:32PDT (2008-08-24 23:32EDT) (2008-08-25 03:32GMT)
Peter Brimelow & Edwin S. Rubenstein _MarketWatch_
Oil prices, history and future (with graph)
2008-08-25 06:44PDT (09:44EDT) (13:44GMT)
Robert Schroeder _MarketWatch_
an older, more diverse and resource-hungry country
"Rising energy demand... older... By 2039, the U.S. population is expected to hit the 400M mark, up from the current 305M. A major demographic shift is also underway: In 2042, today's minorities are expected to become the majority in the U.S.A., up from a third now. Non-Hispanic, single-race whites are projected to comprise 46% of the U.S. population in 2050. By that year, meanwhile, the Hispanic population will almost triple from its current level, making nearly one in three Americans Hispanic... Health care and jobs... Sources include The Futurist magazine, the U.S. Census Bureau and the Bureau of Labor Statistics. The world will have a billion millionaires by 2025. By 2023, minorities will comprise more than half of children in the U.S.A. The 'working age' population of 18-64 is projected to decline to 57% in 2050 from 63% in 2008. Bio-butanol, an advanced bio-fuel, will out-strip ethanol in popularity. There will be 1.1G vehicles on the world's roads by 2022, up from 800M. The number of veterinarians will grow by 35% by 2016, to 84K. The number of substance-abuse and behavioral-disorder counselors will grow by 34% by 2016, to 112K. Fully 80% of the world's population will have access to electricity by 2030, up from 73% in 2000 and 40% in 1970. Thanks to gene therapies, humans will be able to live to 130 by 2030. The number of people identifying themselves as being of 2 or more races is projected to more than triple by 2050, to 16.2M from 5.2M."
2008-08-25 07:44PDT (10:44EDT) (14:44GMT)
Greg Robb _MarketWatch_
Existing home sales up, inventories of homes for sale up
Calendar of economic indicators
2008-08-25 07:47PDT (10:47EDT) (14:47GMT)
Aaron Smith _CNN_/_Money_
3 of 4 Americans believe the US economy is in bad shape
2008-08-25
Thomas E. Brewton & Yaroslav Trovimov _View from 1776_/_Wall Street Journal_
A Lethal Combination: When Good Lizards Go Bad
2008-08-25 08:04PDT (11:04EDT) (15:04GMT)
Andrea Coombes _MarketWatch_
10 personal-finance steps every college freshman should take
2008-08-25 08:45PDT (11:45EDT) (15:45GMT)
Irwin Kellner _MarketWatch_
Why Are pundits silent on return of double-digit inflation?
"one reason why the economy is limping instead of sprinting is that wages are not keeping up with prices. As I pointed out in my column of June 9, unlike the 1970s, the last time the U.S.A. was afflicted with stagflation, the average worker's buying power today is declining."
Stagflation is back
graphs
2008-08-25
John Derbyshire _National Review_
Election From Hell
Election From Hell: One of many, many, many
2008-08-25
Ephraim Schwartz _InfoWorld_/_IDG_
Painful lessons from IT out-sourcing gone bad
2008-08-25 16:04PDT (19:04EDT) (23:04GMT)
Paul B. Farrell _MarketWatch_
Why does everyone else seem like such an idiot?
2008-08-25
Lou Dobbs _CNN_
Executives & their lobbyists spread the money at political conventions
"'Donations' ranging from thousands to millions of dollars are the ticket in to the party conventions for corporate giants like Comcast, Xcel Energy, Eli Lily, and Qwest Communications. What they do when they're mingling with hundreds of the nation's top policy-makers -- well, that's up to them."
2008-08-25
Bill Taylor _Xenia OH Gazette_/_Greene County Dailies_
The alleged STEM shortage
2008-08-25
Carlos Gutierrez _Der Spiegel_
US Secretary of Commerce on Angst over "Isolationism"
alternate link
"Ich sehe wenig Chancen, diese Arbeiter zu überzeugen. Sie haben ihre Erfahrung, und nichts rechtfertigt in ihren Augen, was geschehen ist. Aber wir dürfen Handel nicht als Ausrede benutzen. In der Welt der schnellen Statements und der Soundbites wird der Welthandel für etwas verantwortlich gemacht, was meiner Meinung nach eher etwas mit technischem Fortschritt zu tun hat... Es ist immer richtig zu sagen: Der Handel soll frei und fair sein. Aber 'fair' darf nicht das Codewort für Isolationismus sein."
"It's not likely to convince these workers. They have their experience, and nothing justifies in their eyes what is taking place. But we dare not restrict trade. In the world of quick statements and sound bites 'world trade' is a loaded term, IMO it's necessary for technical progress... It is always correct to say: Trade should be free and fair. But 'fair' must not be a code word for isolationism."
2008-08-25 (5768 Menachem-Av 24)
Daniel Pipes _Jewish World Review_
Barack Obama through Muslim eyes
2008-08-25 (5768 Menachem-Av 24)
Thomas Sowell _Jewish World Review_
Random Thoughts

2008-08-26: 10 weeks to federal elections of president and congress-critters; Florida Primary Today
2008-08-26
Thomas E. Brewton _View from 1776_
Actors' Studio Politics
2008-08-26
David Lewis Schaefer _First Things_
Just Encouragement to Industry and Enterprise
2008-08-26
_Myopolis, Roseville, CA_
Guessing voters' intelligence
"With the California Legislature's approval rating below 30% and disapproval ratings at almost 60%, with a Congressional approval rating at about 10% and disapproval ratings above 72%, how can the voters keep re-electing these folks?"
2008-08-26
_Trading Markets_
Intel spent $500K on lobbying in 2008Q2
Boston Globe
2008-08-26
_Central Valley Business Times_
Heavy job cuts expected into 2009Q1
UPI
Wallace Immen: Globe & Mail
"The surge in lay-offs is expected to extend into the first 3 to 4 months of 2009 as retailers, airlines, consumer products manufacturers and other sectors of the economy absorb the impact of significantly lower holiday spending by consumers, Challenger says. Job cuts in 2008 are already on track to surpass the 2007 total of 768,264. If the pace recorded over the last three months continues through December, the 12-month total will exceed 1M for the first time since 2005, when employers announced 1,072,054 cuts. If 2008 job cuts do surpass 1M, it will be due in large part to increased down-sizing activity during the summer months, a historically slow period for lay-offs, the Challenger report says. From 1993 through 2007, employers announced an average of 60,762 per month between May and August. That is 18% lower than the 74,225 monthly job cuts averaged between January and April and 24% lower than the monthly average of 79,962 during the final 4 months of the year. This year, summer job cuts are on track to surpass January to April lay-offs. August job cuts have yet to be tallied, but employers already announced 288,589 cuts in May, June and July, nearly matching the 290,671 announced in the first 4 months of the year... In a survey of chief financial officers by Duke University and CFO magazine, 71% said the economy would not rebound until 2009, with 59% not expecting a turn-around until mid-2009 or later..."
2008-08-26 11:02PDT (14:02EDT) (18:02GMT)
John Hazard & Don Sears _eWeek_
Lay-offs increasing, software development continues to be off-shored
"'Job seekers in the IT industry may also have a difficult time going into the new year, as companies scrap plans for adding or updating technology. Companies will not start expanding their IT departments until the economy rebounds. Some will rely on H1-B visas to fill openings, but with a limited number of these visas issued each year, it is unlikely that this program will meet employer demand once the expansion begins.', said Challenger. My favorite part here is the H1-B visas argument that there still won't be enough people to fill the jobs. There are some folks at Duke University who think otherwise. If you look at government data, IT jobs are up. But software development is a tricky area, especially where there is competition for talent on specific programming platforms and management skill sets, and those skill sets are being found in many parts of the world. But sometimes, the best skills are those you can communicate with in person or in a time zone that is nearby."
2008-08-26 14:14PDT (17:14EDT) (21:14GMT)
_Yahoo!_/_AP_
Applied Materials spent $170K on lobbying in 2008Q2
Boston Globe
2008-08-26
Holbrook Mohr _Time_/_AP_
595 suspected illegal aliens arrested at Howard Industries transformer plant in Laurel, MS: American co-workers cheered
Brittany Brown: Hattiesburg American: Attendance drops at Laurel, MS schools
Winston-Salem Journal
Bowling Green OH News
Adam Nossiter: Sarasota Herald Tribune/NY Times
Washington Times
Patrick Cleburne: V Dare
"About 100 of the 595 detained workers were released for humanitarian reasons, many of them mothers who were fitted with electronic-monitoring bracelets and allowed to go home to their children, officials said. About 475 other workers were transferred to a USICE center in Jena, LA. The superintendent of the county school district said that half of about 160 Hispanic students were absent yesterday."
2008-08-26 14:18PDT (17:18EDT) (21:18GMT)
_Yahoo!_/_AP_
TI spent $840K on lobbying in 2008Q2
Boston Globe
2008-08-26 14:24PDT (17:24EDT) (21:24GMT)
_WPDE_
Bob Barr to campaign in SC
SC Now
2008-08-26 (5768 Menachem-Av 25)
Yaffa Ganz _Jewish World Review_
Grandma gets lessons in staying cool
2008-08-26 (5768 Menachem-Av 25)
Frank J. Gaffney _Jewish World Review_
The Dems' "soft" jihadist
"After all, the Islamic Society of North America (ISNA) has been identified by the Department of Justice not only as a front for the Muslim Brotherhood -- a global Islamist movement with the stated mission in America of "destroying Western civilization from within.' Worse yet, it has also been named as an unindicted co-conspirator in the United States' largest alleged terrorism financing conspiracy."


| | | |
| --- | --- | --- |
| | "the obligation of the kohein was to keep his fire at the candelabra's wick, 'until they caught and burned brightly on their own'. This is a rule not only in lighting a menorah but also in life generally -- in raising and educating children and students, in inspiring others with ideals, skills and knowledge... the wick has to catch fire and rise on its own. The ability to let the 'wick' catch fire and flame eventually on its own is a necessary trait in successful parenting and teaching... Many times in life it is difficult to light the flame in others." --- R' Berel Wein "The Menorah - A Lesson in Parenting" | |
2008-08-27
2008-08-27 (5768 Menachem-Av 26)
Walter E. Williams _Town Hall_
Is College Worth It?
Jewish World Review
"Colleges are in business. Students are a cost. Research is a profit center. When colleges boast about having this professor who has won a science award or that professor who has won the Nobel Prize, very often an undergraduate student will never be taught by that professor. It is a bait and switch tactic and very often your youngster will take classes not taught by a professor but taught in large classes by a graduate student. Faculty who bring in large grants are more highly valued than faculty who teach well. Teaching excellence is so often undervalued that the late Ernest Boyer, vice president for Carnegie Foundation for the Advancement of Teaching, quipped that, 'Winning the campus teaching award is the kiss of death when it comes to tenure.'"
Marty Nemko: America's Most Over-Rated Product: Higher Education
"even high school students who are fully qualified to attend college are increasingly unlikely to derive enough benefit to justify the often 6-figure cost and 4 to 8 years it takes to graduate -- and only 40% of each year's 2M freshmen graduate in four years; 45% never graduate at all!... you could lock the college-bound in a closet for 4 years and they'd earn more than the pool of non-college-bound -- they're brighter, more motivated, and have better family connections... So, no surprise, in the definitive _Your First College Year_ nationwide survey conducted by UCLA researchers (data collected in 2005, reported in 2007) only 16.4% of students were very satisfied with the overall quality of instruction they received and 28.2% were neutral, dissatisfied, or very dissatisfied. A follow-up survey of seniors found that 37% reported being 'frequently bored in class' up from 27.5% as freshmen."
2008-08-27
_Winona Daily News_
77% of Minnesotans don't like Obama or McCain: 1% support Bob Barr
2008-08-27 (5768 Menachem-Av 26)
Thomas Sowell _Jewish World Review_
Fraud on the Internet
2008-08-27 07:24PDT (10:24EDT) (14:24GMT)
Ruth Mantell _MarketWatch_
Durable-goods orders rose a surprising 1.3% in July
2008-08-27
Ari Berman _Nation_
Partying with the political-industrial lobbying complex
Yahoo!
"Politico... Glover Park Group... Rupert Murdoch, PhRMA, Verizon, the American Bankers Association and firms in Colombia and Dubai... Joe Lockhart... Joel Johnson... Kevin Madden... Madeline Albright... Rahm Emanuel... Dan Bartlett, Tom Delay spokeswoman Shannon Flaherty... Howard Wolfson, Bob Barnett and Mandy Grunwald..."
2008-08-27
Ed Kemp _Hattiesburg MS American_/_Jackson MS Clarion Ledger_/_Gannett_
Americans line up for jobs at plant after ICE raid
"Hundreds of job applicants lined up, eager to take advantage of the sudden job openings at the plant located in Jones County, where the unemployment rate is 6.3%. ICE agents on Monday seized 595 plant workers suspected of being in the country illegally. Several workers, who did not identify themselves, said Tuesday they were working and trying to keep the plant operational in the wake of the sudden loss of co-workers. They said it was common knowledge many of their co-workers were suspected to be illegal. It's an idea that maddens SS, 18, of Heidelberg, who was among those who pulled up to Avenue A across from the plant's entrance throughout the day. She said she has been unable to find a job since she graduated from Heidelberg High School in the spring and blames, in part, the willingness of companies to hire illegal workers... Others welcomed the vacancies left by the detained workers."
2008-08-27
Pamela Hess _Manchester Guardian_
Private contractors hold many US intelligence jobs
2008-08-27
Jaikumar Vijayan _ComputerWorld_/_IDG_
Federal judge declares it's OK for private citizens to violate privacy already violated by government
"Judge Robert Payne of the U.S. District Court for the Eastern District of Virginia ruled that it would be unconstitutional for the state of Virginia to force Ostergren to remove from her site [Socialist Insecurity numbers (SINs)] that she legally obtained from public records... Ostergen, who has been working for several years to force Virginia county governments to redact [SINs] and other personal data from records posted on-line, contended in the suit that the law was passed specifically to curtail her campaign."
Virginia Watch-Dog
2008-08-27
_AARP Bulletin_
Bankruptcies wallop older Americans
2008-08-27
Chris Kanaracus _InfoWorld_/_IDG_
US firms cutting IT investment
"ChangeWave surveyed 1,947 people involved with IT spending in their organizations. The survey was conducted Aug. 11-21. 80% of those surveyed were located in the U.S.A., along with small percentages in Canada and other countries. 30% overall reported that third-quarter IT spending was lower than previously planned... 29% said spending will drop or even cease in the fourth quarter..."
2008-08-27
James Carlini _Midwest Business Technology News_
Critical Infrastructure Issues
2008-08-27
Glenn Beck _CNN_
Congressional approval rating 9%
"congressional approval rating. Ten accomplishments, 9% approval."
2008-08-27 (5768 Menachem-Av 26)
Rabbi Zecharya Greenwald _Jewish World Review_
Removing the perfectionist's mask

2008-08-28
2008-08-28 04:40PDT (07:40EDT) (11:40GMT)
Lew Rockwell
Ron Paul on Federal Reserve and US Foreign Adventurism
2008-08-28 05:30PDT (08:30EDT) (12:30GMT)
Scott Gibbons & Tony Sznoluch _DoL ETA_
un-employment insurance weekly claims report
current press release
"The advance number of actual initial claims under state programs, unadjusted, totaled 341,781 in the week ending Aug.23, a decrease of 1,388 from the previous week. There were 266,179 initial claims in the comparable week in 2007. The advance unadjusted insured unemployment rate was 2.4% during the week ending Aug. 16, unchanged from the prior week. The advance unadjusted number for persons claiming UI benefits in state programs totaled 3,169,957, an increase of 9,347 from the preceding week. A year earlier, the rate was 1.8% and the volume was 2,369,648. Extended benefits were available in Alaska and Rhode Island during the week ending Aug. 9. [Continuing claims remain high. Insured unemployment rates at 2001 levels.]"
graphs
2008-08-28 09:09PDT (12:09EDT) (16:09GMT)
Greg Robb _MarketWatch_
Expansion in U.S. GDP pegged at 3.3% for 2008Q2
2008-08-28
Patrick Thibodeau _Computer World_/_IDG_
IT workers hit hardest by off-shoring
CIO
TechWorld
"As many as 8% of IT workers have been displaced by offshore outsourcing, either through job loss or an involuntary transfer to a new job by their employer, which is twice the rate of workers in other occupations, according to a study based on data collected from some 10K people, which may be the largest survey of its kind. The survey, conducted by researchers at the New York University Stern School of Business and the Wharton School of the University of Pennsylvania, also backs up the long-standing view that IT employees in purely technical jobs -- computer programmers and software developers who have little customer interaction -- are at the most risk from off-shore out-sourcing... some 6,700 workers across a variety of occupations and more than 3K hiring managers and human resources professionals were surveyed... Of those displaced by offshore outsourcing, 70% lost their jobs, with older workers more likely to be displaced."
2008-08-28
_Numbers USA_/_Better Immigration_
Ratings of the Candidates
Chuck Baldwin
Bob Barr
2008-08-28
Robert Cyran & George Hay _Wall Street Journal_
A few lay-offs continue from Wall Street
"About 17% of securities industry workers lost their jobs from 1972 through 1974. In New York City, nearly 1 in 4 did... This refinancing challenge is another legacy of the credit boom. When times were easy, in 2006, banks shortened the maturity and increased the volume of their floating-rate notes, which pay a fixed premium to the London interbank offer rate, or Libor, a bench-mark meant to reflect the rates at which banks lend to one another. That exuberance leaves $871G of long-term debt to refinance by the end of 2009, according to J.P. Morgan Chase..."
2008-08-28
_AFL-CIO Department of Professional Employees_
H-1B and IT workers
2008-08-28
Rob Sanchez _Job Destruction News-Letter_ #1907
Tech execs conspire with politicians at DNC "Silicon FlatIron"
"A roundtable discussion on technology was held in Denver at the Flatirons Center at the Democratic National Convention. They call themselves the Silicon Flatirons but they come across like a bunch of free-trade cultists at a Thomas Friedman flat Earth society! The meeting was stacked with proponents of increasing H-1B, like representative Zoe Lofgren, senator Rockefeller, and various corporate executives. This round-table may have more influence on policy than it may seem at first glance because one of the participants was Julius Genachowski, Obama's Technology Advisor... Charlie Ergen, co-founder and chief executive of EchoStar. 'Our immigration policy is where we should be selfish as a country and get the best and brightest.' Ergen made an excellent point. Why aren't American workers at the Democratic Convention insisting that immigration policy be dictated by their own selfish needs? Supposedly a video of the round-table meeting [has been posted on-line]."
2008-08-28
_Society for Human Resource Management_
Employment of Older Workers Grows
"Employment among workers age 55 and older grew by 3.7% -- from 25.6M in 2007 July to 26.6M in 2008 July, according to an analysis of U.S. Bureau of Labor Statistics by Challenger, Gray & Christmas. During that same time, the number of workers age 20 to 44 declined by an average of 1.3%... the number of Americans age 55 and older grew by 2.7% over the past 12 months while employment for this age group grew by 3.7%. The percentage of older workers who are confident they will have enough money to retire fell sharply from 27% in 2007 to 18% in 2008, according to the Employee Benefit Research Institute, and coupled with the falling value of home prices, might be resulting in older workers delaying retirement."
2008-08-28 16:18PDT (19:18EDT) (23:18GMT)
Eric Auchard, Jim Finkle, Alex Dobuzinskis & Peter Henderson _Washington Post_/_Reuters_
Dell profits disappoint as tech spending weakens
2008-08-28
Mal Leary _Bangor ME Daily News_
Maine internet speed increasing, but rest of USA lags
"Over the past year, the speed of Internet access has increased in Maine, according to a national on-line report. But the United States ranks only 15th worldwide in Internet speed, experts note, and that hurts Maine businesses trying to compete in international markets... The report is based on data from nearly 230K Internet users throughout the country that took the on-line 'Speed Matters' test conducted by an on-line advocacy group of the same name. Comparison data with other countries are from the U.S.-based Information Technology and Innovation Foundation. In the 2007 test, Maine ranked 35th in the nation, but improved to 21st in the 2008 test. The measure was of down-load speed with up-load speed about the same as last year... an entire movie can be down-loaded in Japan in 2 minutes. In Maine it can take 2 or more hours to down-load the same movie. Japan is rated fastest in the study with South Korea No. 2. Finland is in third place and France in fourth place. Canada ranks eighth in the world with a median down-load speed of 7.60Mb/second. Maine had a speed of 2.56Mb/second, according to the study."
2008-08-28
_Pittsburgh Tribune-Review_
Raid on Howard Industries was necessary & proper
2008-08-28
Earlesha Butler & Holbrook Mohr _Jackson MS Clarion-Ledger_/_Gannett_
8 charged with using false identities after Howard Industries raid
"Prosecutors displayed as proof fraudulent resident alien cards, [Socialist Insecurity] cards along with Howard Industries employment verification forms. U.S. Magistrate Mike Parker ordered all held without bond because they could 'assume another identity (and) easily flee'. If convicted of aggravated identity theft, each could face up to 2 years in prison or a $250K fine or both... Those detained are from Brazil, El Salvador, Germany, Guatemala, Honduras, Mexico, Panama and Peru."
2008-08-28
Jim Hightower
Cut-rate labor for any job
mp3

2008-08-29
2008-08-29 01:43PDT (04:43EDT) (08:43GMT)
Alexander Burns, Kenneth P. Vogel & Jeanne Cummings _Politico_
Scarlet "L": Lobbyists mix with politicians
Yahoo!
"Patrick Leahy... Howard Dean... Heather and Tony Podesta... On Tuesday, former Washington Redskins quarter-back representative Heath Shuler (D-NC) hit a homer from the plate at Coors Field at a charitable event hosted by a group of unions and corporations led by Eli Lilly and M$... Henry A. Waxman... Politico... Glover Park Group... The primary purpose for the sponsors is to build relationships with lawmakers that could pay off at a later date when they may need an office appointment to make a client's pitch. On the flip side, the goal of the politicians is to raise money to keep them in the office that the lobbyist may someday come calling to. The Democratic convention has received sponsorship from 141 corporations, unions, advocacy groups and other organizations -- groups that have spent more than $1G lobbying the federal government since 2005, according to the Campaign Finance Institute. 48 groups have donated generously to both parties' conventions, gaining access to virtually the entire roster of federal legislators in the process... Akin Gump Strauss Hauer & Feld honoring their senior counsel Vernon Jordan jr... Barely a moment after Senate leaders expressed gratitude for their generosity, the donors were introduced to a succession of candidates -- incumbents and challengers -- with their hands out... Al Franken... Norm Coleman... Richard Durbin... Obama... [notorious privacy violator] Lockheed Martin... ClearChannel... Rush Limbaugh... American Coalition for Clean Coal Electricity... Daimler... Judi Kern... Jim Clyburn..."
2008-08-29
Michelle Malkin _Patriot Post_
Obama Campaign's Gangland Assault on Free Speech
Family Security Matters
Town Hall
GOP USA
National Review
2008-08-29 08:40PDT (11:40EDT) (15:40GMT)
Greg Robb _MarketWatch_
Personal income and spending were weak in July
"The personal consumption expenditure price index, excluding food and energy inputs, has now increased by 2.4% over the past 12 months, well above the range favored by Fed officials. This is the biggest gain since 2006 September... Total inflation, including food and energy, increased 0.6% in July, yielding a 4.5% growth rate in the past year. This is the biggest year-over-year gain since 1991 February."
2008-08-29 08:46PDT (11:46EDT) (15:46GMT)
Ruth Mantell _MarketWatch_
UMich consumer sentiment index rose from 61.2 in July to 61.7 in early August to 63 in late August
2008-08-29
Anabelle Garay _AP_/_Austin American-Statesman_
Lawrence W. Shipley III of Shipley Do-Nuts pled guilty of immigration violations: $1.3M fine plus probation
Houston Chronicle
Fort Worth Star Telegram
KVIA
Click 2 Houston
2008-08-29
"A. Hermitt" _Associated Content_
Why off-shoring is not funny
2008-08-29
Sherri Buri McDonald _Eugene OR Register-Guard_
Health care best hope for job growth in Oregon
"Software and computer systems design is a much smaller sector, with 152 employers and 2,037 employees. This cluster, which includes software publishers and other businesses focused on computer design and services, was the second fastest growing cluster tracked by the report. It is expected to grow 22% between 2006 and 2016, and add 449 jobs. Annual wages in this cluster are high. Last year, the average was $63,723, nearly twice the county average of $34,328."
2008-08-29 12:20PDT (15:20EDT) (19:20GMT)
Jeffry Bartash _MarketWatch_
Juan McCain says Sarah Palin is his choice for VP
2008-08-29
Lorie Byrd _Town Hall_
Joe Biden's foreign policy judgement is consistently wrong
2008-08-29
Austin Cassidy _Independent Political Report_
Chuck Baldwin campaigning in South Carolina
2008-08-29
Rusty Pugh _One News Now_
Chuck Baldwin: government intent on growing more socialistic
2008-08-29
Richard Winger _Ballot Access News_
Ohio Constitution Party asks court to put its candidates on the ballot
2008-08-29
"Don Boys"
Chuck Baldwin may be a better option
2008-08-29
Andy Sullivan _Post Chronicle_
Ron Paul backers plan rally of their own in Minneapolis
2008-08-29
_Jacksonville Business Journal_/_San Antonio Business Journal_
Comcast settles with Florida for $150K, sets down-load limits
South Florida Business Journal/Phoenix Business Journal
"To reach [the 250GB limit], the company said, a customer would have to send 50M e-mails, down-load 62,500 songs or 125 standard-definition movies, or up-load 25K high-resolution digital photos."
2008-08-29
Dancho Danchev _Ziff Davis_
Indian firms apply brute-force to get around CAPTCHA
2008-08-29 (5768 Menachem-Av 28)
Rabbi Berel Wein _Jewish World Review_
20/20 sightlessness
2008-08-29 (5768 Menachem-Av 28)
Caroline B. Glick _Jewish World Review_
When history is not repeated
2008-08-29

| | |
| --- | --- |
| DJIA | 11,543.96 |
| S&P 500 | 1,282.83 |
| NASDAQ | 2,367.52 |
| 10-year US T-Bond | 3.81% |
| crude oil | $115.46/barrel |
| gold | $835.00/ounce |
| silver | $13.71/ounce |
| platinum | $1,489.80/ounce |
| palladium | $306.80/ounce |
| copper | $0.211875/ounce |
| natgas | $7.943/MBTU |
| reformulatedgasoline | $3.0099/gal |
| heatingoil | $3.1819/gal |
| dollarindex | 77.306 |
| yenperdollar | 108.72 |
| dollarspereuro | 1.4666 |
| dollarsperpound | 1.8206 |
I usually get this info from MarketWatch and the "Futures Movers" and "Metals Stocks" columns (and BigCharts and FT Interactive).
2008-08-30
2008-08-30 00:14PDT (03:14EDT) (07:14GMT)
Tracy Turner _Columbus Dispatch_
Local groups lend a hand to people looking for work
"In the 11 months she's been unemployed, KC has diligently gone to job fair after job fair with a professional resume in hand, looking to land a position similar to the one she held before being laid off. After working as an accountant for more than 20 years for North American Life Insurance (previously Midland Mutual Insurance), KC lost her job in September after the company moved its offices to South Dakota... Jewish Family Services, which, along with several other agencies, organized a job fair this week at Rickenbacker Airport, said it has had an increase in the number of people using its career and work-force development services... More than 600 people attended Wednesday's job fair, said Lynn Aspey, director of business relations at the non-profit agency. A total of 62 companies took part, including Kroger, FedEx, Central Ohio Transit Authority, UPS, Cheryl & Co. and Gap Inc. Direct. More than 1,300 people took part in a job fair the agency held in the spring. That's not surprising considering that Ohio's unemployment rate rose to 7.2% last month, the highest level since 1992, according to the state. The rate is up 0.6 percentage point since June and 1.6 percentage points in the past 12 months. About 11,600 jobs were lost in July, dropping the state job total to about 5.4M. That compares with national figures that show employers cut more than 100K jobs last month, with a total job loss this year of about 580K jobs through July, said John Challenger, president of Challenger, Gray & Christmas Inc., a global outplacement-consulting firm based in Chicago... The organization has 12 career counselors on staff who can meet individually with clients and helped 375 people find work in the past 12 months, it said. The average wage is $15.81 per hour... New Directions Career Center has experienced an increase of 30% compared with last year in the number of people looking for help to find jobs, said Cindy Kazalia, a placement specialist at the agency."
2008-08-30
Melissa Garcia _Fayetteville NC Observer_
Comcast vs. You: Comcast announced 250GB/month limit on residential service
Sari N. Kent: Celebrity Cafe
Waxahachie Daily Light
Kansas City Star
Bradenton FL Herald
Salt Lake Tribune
Michael Todd: eFlux Media
Jerry Lynott: Wilkes-Barre PA Times Leader
Pittsburgh Post-Gazette
"Ernesto": Torrent Freak
Grant Gross: MacWorld/IDG
Grant Gross: CIO/IDG
Josh Lowensohn: CNET
Erica Naone: MIT Technology Review
"Ok, so that title seems a little too confrontational. But this is how most people see their local cable/internet monopolies anyway... Time Warner Cable and AT&T have already started drafting plans and testing Internet metering for some users... Comcast floated the idea of a 250GB cap in May and mentioned then that it might charge users $15 for every 10GB they go over, but the overage fee was missing in Thursday's announcement... 'Common activities that may cause excessive band-width consumption in violation of this Policy include, but are not limited to, numerous or continuous bulk transfers of files and other high capacity traffic using (i) file transfer protocol (FTP), (ii) peer-to-peer applications, and (iii) newsgroups, whether provided by Comcast or a third party.'"
2008-08-30
Darren Wolfe _Op Ed News_
NRA ratings and endorsements
"John McCain, the Republican nominee for President, only has a 'C' rating... The Libertarian Party candidate for President, Bob Barr, on the other hand, was a member of the NRA's Board of Directors. He also has an A+ rating with them... Enter Sarah Palin, a lifetime member of the NRA and now the Republican nominee for Vice President. She is well known in conservative circles for her staunch support of gun rights. Certainly selecting her is reassuring to [some of] the NRA."
2008-08-30
Ernest S. Christian & Bill Frenzel _Wall Street Journal_
Big Government Is a High-Stakes Affair
2008-08-30
Marshall Allen _Las Vegas NV Sun_
Only half of foreign physicians will testify their employers are following the rules
series index
2008-08-30
"John Wingspread Howell" _Nolan Chart_
Ron Paul's 2008 campaign has paradoxically done some good for libertarianism but has hurt the Libertarian Party

2008-08-31
2008-08-30 22:00PDT (2008-08-31 01:00EDT) (2008-08-31 05:00GMT)
Andy Smith _Providence RI Journal_
September job news not encouraging
"Since April, [John Challenger] said, national job cuts have been averaging 95K a month, compared with an average of 60,762 a month between 1993 and last year. Last month, job cuts reached 103,312... Job cuts this year are already on track to surpass last year's total of 768,264. If the current pace continues, the Challenger report said, the total job losses this year will exceed a million for the first time since 2005."
2008-08-31
Alexandra Olson _AP_/_Yahoo_
Hundreds of thousands of Mexicans protest rise in home-invasions, kidnappings & murders
2008-08-31
Callie Secrest _Fredericksburg VA Free Lance Star_
Immigration problems stem from 1965 bill
2008-08-31
Fred Pursley _Mansfield OH News Journal_/_Gannett_
There are no winners with Dems, GOP
"The globalist and Marxist left wing, along with the main-stream media as its instruments of propaganda, has effectively employed the dialectic process on America and has created a 'heads we win tails you lose situation'. It appears that the pot and pan are from the same set. Citizens, we do have other choices. There are men running for president, men of character, not just personalities, who truly love this country and what it stands for. Even if you disagree with all of their ideas on how to get back to the founders' original principles, at least they understand the principles. They are men of great character and do not waver in their convictions of the American ideal. Today the agendas proposed and the principles held by the Democrat and Republican nominees are so far removed from our founders' vision that they no longer even represent the American vision of our forefathers. The men of character and principle that I might suggest are Alan Keyes, Chuck Baldwin and Ron Paul. All these men understand the foundations of this country and know the truth revealed, 'if the foundations are destroyed, what can the righteous do?' (Psalm 11:3) The intention of the political and business elite is for a New World Order. They no longer want to be American and even see the term as a label that is no longer viable. Obama wants to be a global citizen first; an American second, if not third for he seems to like the dialectical, hyphenated terms also. We need a revolution today. Vote for no Obama, no McCain. When you go to the polls this fall, vote to let them know that this is our country, not theirs to manipulate the way they see fit."
2008-08-31
"Kenn Jacobine" _Nolan Chart_
Equal Protection of the Law and Minor Parties
web log critics
2008-08-31
Carolyn Bigda _Hartford Courant_
Trying to find work amidst cut-backs
Chicago Tribune
Orlando Sentinel "According to the Bureau of Labor Statistics, labor costs account for more than 60% of the value of output from non-farming businesses... 'I think it's an opportunity for young hires.', said John Challenger, chief executive of Challenger, Gray & Christmas, an out-placement consulting firm based in Chicago. 'As companies focus more and more on productivity and what you do, there's less credibility given to how long you've been there or your age.'... Andrew Meeks, managing partner of Oak Consulting Inc., an out-placement firm in Lisle, IL, has seen more businesses consolidate jobs without raising pay for the past 2 years... Meanwhile, a survey of employers this month by Mercer LLC, a global out-sourcing and consulting firm, shows that, on average, base salaries are likely to rise 3.7% next year, down slightly from 3.8% in 2008... According to the survey, employees who are considered high-performing are expected to receive an average 5.6% pay bump in 2009; 'average' workers could receive 3.3%. The 'weakest' employees could see an average raise of 0.6%."
2008-08-31
_Leavitt Brothers_
The Great Consumer Crash of 2009 (pdf)
2008-08-31
Matt Sedensky _Worcester Telegram & Gazette_/_AP_
Bankruptcies soaring for seniors
Matt Wrye: Contra Costa Times
Charry Hill NJ Courier Post/Gannett
Arizona Daily Star
Tampa Tribune
Myrtle Beach Sun News
"analysis from the Consumer Bankruptcy Project... In 1991, the 55-plus age group accounted for about 8% of bankruptcy filers, according to the study, which looked at more than 6K cases filed in 1991, 2001 or 2007. By last year, filers 55 and older accounted for 22%... The filing rate per thousand people ages 55-64 was up 40%; among 65- to 74-year-olds it increased 125%; and among the 75- to-84-year-old set, it was up 433%."
2008-08-31
James Fulford _V Dare_
Labor Day in Mississippi -- Job Openings for Americans after Raids



| | | |
| --- | --- | --- |
| | "all of us were born with a conscience. For most of us that conscience is still active. Before we do something we are not supposed to do, our conscience gives us problems. A little voice in our head announces: 'Don't go there. Don't do this. This is not for you. Stay away.' How do we get beyond that nagging voice? We get beyond that nagging voice using our uncanny ability to rationalize. We rationalize the voice away... Whatever their logic, it was their rationalization and their fear -- all triggered by their heart -- that perverted their actions. This is the connection between the words 'v'yasuru es Eretz Canaan' at the beginning of the parsha and the 'v'lo sasuru achrei levavchem v'achrei eineichem' at the end of the parsha." --- R' Yissocher Frand "The Connection Between the Beginning and the End of the Parsha Shlach" | |
2008 August
_GAO_
U.S. Multi-National Corporations: Effective Tax Rates Are Correlated with Where Income Is Reported (pdf)
"The average U.S. effective [extortion] rate on the domestic income of large corporations with positive domestic income in 2004 was an estimated 25.2%... U.S. business activity (measured by sales, value added, employment, compensation, physical assets, and net income) increased in absolute terms both domestically and abroad from 1989 through 2004, but the relative share of activity that was based in foreign affiliates increased. Nevertheless, as of 2004, over 60% of the activity (by all 6 measures) of U.S. MNCs remained located in the United States. The U.K., Canada, and Germany are the leading foreign locations of U.S. businesses by all measures except income... We estimate that the weighted average U.S. effective [extortion] rate on the domestic income of large corporations with positive domestic income in 2004 was 25.2%. There was considerable variation in [extortion] rates across corporate [tax-victims], with about one-third of the [tax-victims] having effective rates of 10% or less and a quarter of the [tax-victims] having rates over 50%. U.S. tax credits had a relatively small effect on these effective rates. We were not able to isolate the effects that other forms of tax preferences, such as exemptions or accelerated depreciation, had on the rates. Our estimate of the average U.S. effective [extortion] rate on the foreignsource income is quite different conceptually from the effective [extortion] rate on domestic income for 2 reasons. First, the United States imposes only a residual [extortion] on foreign income, after providing a credit for foreign [extortions] paid on that same income. Second, a substantial portion of the foreign income earned by U.S. multi-nationals is not [extorted] until it is repatriated to the United States. As a result of this [extortion] deferral and the foreign tax credit, the average U.S. effective [extortion] rate on the foreign-source income of large corporations was around 4% in 2004... The American Jobs Creation Act of 20048 provided a temporary incentive for U.S. MNCs to repatriate income from their CFCs. The act allowed recipients to make a special, one-time election to deduct 85% of 'extraordinary' dividends received from CFCs during either the recipient's last [extortion] year beginning before 2004 October 22, or its first [extortion] year beginning after that date, provided that the CFCs' dividends were not funded by money borrowed from their U.S. share-holders and provided that the repatriated funds were used for allowable domestic investments... The weighted average U.S. effective [extortion] rate on the domestic income of large corporations with positive domestic income in 2004 was 25.2%, while the median effective [extortion] rate for this population of corporations was 31.8%. However, as figure 1 shows, under these two summary measures there was considerable variation in effective [extortion] rates across [tax-victims]. At one extreme, 32.9% of the [tax-victims], accounting for 37.5% of income, had average effective [extortion] rates of 10% or less; at the other extreme, 25.6% of the [tax-victims], accounting for 14.8% of income, had effective tax rate over 50%."

| | | |
| --- | --- | --- |
| | "Expansion of bioinformatics employment, at least in the near future, is expected to be strongest over-seas." --- Grant C. Black & Paula E. Stephan et al. 2004 June _BioInformatics: Recent Trends in Programs, Placements & Job Opportunities_ pg 47 (50 in pdf) | |
---
---
Presidential candidate fund-raising, expenditures, and debt
Movies Coming Soon
---
External links may expire at any time.
Neither this page, nor the opinions expressed or implied in it are endorsed by Michael Badnarik, Ron Paul, Bob Barr, Wayne Allyn Root, Warner Brothers, Gary Johnson, president Donald Trump, nor by my hosts, Kermit and Rateliff.

---