2008 December
3rd month of the 4th quarter of the 19th year of the Bush-Clinton-Shrub economic depression
updated: 2019-12-19

| | | |
| --- | --- | --- |
| | "Once the world leader in computer equipment manufacturing, the United States has maintained a trade deficit in this product since 1992. This decline is due to imports increasing at a more rapid rate than exports. Between 1989 and 1993, exports grew by 5.8%, while imports grew by 15.6%." --- Jacqueline Warnke 1996 August "Computer manufacturing: change and competition" _Monthly Labor Review_ pg 25 (citing _US Global Trade OutLook: 1995-2000: Toward the 21st Century_ 1995 March USDoC, International Trade Administration pg 120) | |
| | | |
| --- | --- | --- |
| | "the labor cost of a small computer -- personal computer or work-station -- is now typically less than 5% of the overall manufacturing cost'." --- Jacqueline Warnke 1996 August "Computer manufacturing: change and competition" _Monthly Labor Review_ pg 25 (citing Alan Cane 1992-09-24 "Survey of Computers in Manufacturing" _Financial Times_) | |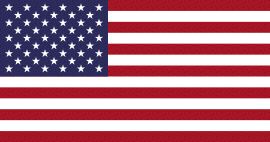 captain William Scott's flag for the Republic of Texas.
2008 December
3rd month of the 4th quarter of the 9th year of the Clinton-Bush economic depression
2008-12-01
2008-12-01
Ivan P. Koves _Colorado Business Today_
Training guest-workers, site tours, knowledge transfer, presenting details of cutting-edge tech may constitute illegal export of information
2008-12-01 11:36PST (14:36EST) (19:36GMT)
Rex Nutting _MarketWatch_
NBER says 2nd recession of Clinton-Bush-Obama economic depression started 2007 December
2008-12-01
"RickG" _Lone Star Times_
Will Obama's Homeland Security chief secure the borders?
2008-12-01 (5769 Kislev 04)
Max Friedlander as told to Jacklyn C. Wadler _Jewish World Review_
India Inkings
2008-12-01
_Fox_
Full Employment Council released staggering job statistics
"In 2007 July/August, the council saw 6,214 job seekers come through the doors. At that time, 2,039 employers had openings posted. In 2008 July/August, 22,917 people in the [Kansas City] metro are out of work and only 609 job openings listed."
2008-12-01
Art Carden _Ludwig von Mises Institute_
Why wages are low in undeveloped countries
"socially conscious investors or activists should try to encourage the development of institutions that constrain coercion and limit fraud."
2008-12-01
Ron Hira _Economic Policy Institute_
The Off-Shoring of Innovation
"As recently as 1992 IBM never laid off an employee, but since 2002 it has policies in place that force its U.S. workers to train foreign replacements as a condition of severance and unemployment insurance (Bulkeley 2004). These practices have become quite widespread in the American technology sector. An American software engineer (Engineer 2007) working at a major semiconductor company put it this way, 'The basic plan where I worked was to hire H-1Bs [foreign workers in the United States on temporary work permits described in 8 USC 1101(a)(15)(H)(i)(b)], train them, and use them as a way to out-source and transfer technology to [Red China]. I trained my replacement who was here on an H-1B visa from India.' When asked if he would tell his story publicly, he demurred saying, 'The company I worked for required I sign a several page agreement stating I would not discuss company information. My human resources representative and manager both made it clear that the company has never lost any challenge and has gone out of its way to destroy the lives of the people who have caused issues. They tell everybody this, not just me. They would brag about cases.' At the same time that this American engineer was training his foreign replacement, the CEO of his company was publicly complaining to Washington policy makers about a shortage of U.S. engineers... A recent InformationWeek magazine survey of nearly 10K IT professionals found that only 30% received tuition reimbursement (McGee 2008)."
2008-12-01
Jason Embry _Austin American Statesman_
Few bills proposed in congress become law
"fewer than 10% of bills that are filed become law. So bills that have some legs are often attached to larger proposals carried by senior members of the majority party. And those that don't have legs are easily thwarted or ignored... There's much more to serving in Congress than filing bills. Law-makers can influence policy by negotiating with a bill's chief sponsor behind the scenes, by raising the right questions in a committee hearing or by offering amendments before a vote. Still, even if law-makers know their bills will not pass, filing them allows them to put forward an idea for public consumption and show constituents that they are interested in an issue... Glen Krutz, associate director of the Carl Albert Congressional Research and Studies Center at the University of Oklahoma [said] 'But a lot of the bills that they do introduce are for symbolic purposes.' In the 1940s, Krutz said, Congress would pass 800 or 900 laws every 2 years. Now, that number may top out at 400. Law-makers stuff dozens of bills into major proposals, to save themselves time and to make it more difficult to oppose those proposals."
2008-12-01 (5769 Kislev 04)
Melanie Phillips _Jewish World Review_
Carpe diem -- or can we all relax now?: A Brit worried for the West
2008-12-01 (5769 Kislev 04)
Mark Steyn _Jewish World Review_
Whodunit?


| | | |
| --- | --- | --- |
| | "Sales per employee have more than tripled, from $38K per employee to $147K per employee between 1978 and 1993." --- Francisco A. Moris 1996 August "Semiconductors" _MLR_ pg 17 note28 | |
2008-12-02
2008-12-02
Scott Weaver _Charlottesville VA_
The up-side of the down-turn
2008-12-02
Steve Matthews & Timothy R. Homan _Bloomberg_
US recession may be just the beginning as job losses mount
2008-12-02
John M. Chavez _DoL ESA_
888 Consulting Group body shop agreed to pay $1,866,943 in over-time
"The head-quarters employees held positions as pay-roll systems analysts and accountants, while workers in other parts of the U.S.A. held temporary positions including: project manager, business or project analyst, technical support, field engineer, business analyst, technical writer, financial analyst, network engineer, systems administrator, electrical engineer, technical manager, sales representative, software tester, help desk representative, network administrator and telecom engineer. The FLSA requires that employees be paid at least the federal minimum wage, and time and one-half their regular rates of pay for hours worked beyond 40 per week. The law also requires that employers maintain accurate records of employees' wages, hours and conditions of employment."
2008-12-02
Jeff Schreiber
Obama legal team failed to respond to application for cert in challenge of eligibility
2008-12-02
Patrick Thibodeau _Computer World_/_IDG_
Napolitano may find support in congress to raise already hideously excessive H-1B visa cap
2008-12-02 (5769 Kislev 05)
Thomas Sowell _Jewish World Review_
Freedom and the Left
"The arrogance of commandeering young people's time, instead of leaving them and their parents free to decide for themselves how to use that time, is exceeded only by the arrogance of imposing your own notions as to what is or is not a service to the community."


| | | |
| --- | --- | --- |
| | "the share of off-shore employment [in the semiconductor industry] has changed little in the last 15 years, in spite of a host of technology developments (including automated processes), trade deficits, and higher domestic labor costs." --- Francisco A. Moris 1996 August "Semiconductors" _MLR_ pg 16 | |
2008-12-03
2008-12-03
Alex Roth _Wall Street Journal_
Saxby Chambliss won big, preserving a shred of grid-lock and potentially protecting the public from a run-away congress
Karen Jacobs: Reuters
BBC
UPI
MarketWatch
Carleton Bryant: Washington Times
Josh Kraushaar: Politico
John Lillpop: NewsBlaze
Los Angeles Times
Condace Pressley: WSB
Jim Tharpe, Aaron Gould Sheinin & Mary Lou Pickel: Atlanta GA Journal-Constitution
Dick Pettys & Tom Baxter: Insider Advantage Georgia
Jamie Dupree: WHIO
Jennifer Emert: WALB
Alan Mauldin: Moultrie Observer
BlachShear GA Times
Christopher Stern: Bloomberg
composite: "Chambliss received 57.4% of the vote to 42.6% for Martin with 99% of the precincts reporting. With all Colquitt County votes tallied, Chambliss, the local Republican, raked in 72.4% of votes cast, while Democratic challenger Jim Martin received 27.6%. Minnesota officials are recounting votes in the race between incumbent Republican Senator Norm Coleman and Democratic challenger Al Franken. Coleman still leads Franken by 215 votes out more than 2.8M cast, according to the latest available tally after several recounts and questionable 'found' ballots."
2008-12-02 20:25PST (2008-12-02 23:25EST) (2008-12-03 04:25GMT)
Chelsea Schilling _World Net Daily_
Terrorists, Criminals Marry Americans as Means to Green Cards, Citizenship
"More than 2.3M people entered the U.S. between 1998 and 2007 this way."
2008-12-03
Harry C. Alford _Chicago Defender_
Dysfunctional job markets need to be repaired
2008-12-03 04:31PST (07:31EST) (12:31GMT)
Rex Nutting _MarketWatch_
Challenger: Lay-off announcements surged to near 7-year high
i Stock Analyst
Times of the Internet/UPI
Sydney Morning Herald
Jessica Dickler: CNN
Denise Dubie: IT World/Network World
MidWest Business Technology News
Diane Stafford: Kansas City MO Star
Francine Knowles: Chicago Sun-Times
"Led by massive cuts at Citigroup and other banks, major U.S. corporations announced 181,671 lay-offs in November. So far in 2008, announced lay-offs have totaled 1,057,645, up 46% from the same period a year ago.

Lay-offs were up 61% compared with October's 112,884, and 148% from a year ago when 73,140 job cuts were announced. 248,475 lay-offs were announced in 2002 January.

In November, retailers announced 11,073 job reductions, while the transportation and auto industries announced more than 10K each.

The financial services industry announced 91,356 job reductions, including 50K at Citigroup. The financial industry has announced 220,506 lay-offs this year; the auto industry cut 121K over the year. Last month's lay-off announcements by industry include, transportation (10,877) and automotive (10,132), computers (7,994) and electronics (7,356) lost jobs last month, respectively. Annual totals for the 2 tech sectors topped out at 59,544 for computers and 30,542 for electronics. Telecommunications companies saw just 170 positions cut, but the year-to-date total reached 34,471.

BLS data reports 1.9M lay-offs and 2.3M resignations in September."
graphs
2008-12-03
_MidWest Business Technology News_
Unemployment Among Older Workers Tweaked Down Compared to Other Age Ranges
2008-12-03
_Conference Board_
On-Line Job Ads Drop 70,200 in November
"Computer and mathematical job vacancies dropped to 569,600 in November. Demand for education, training and library jobs was also down slightly to 77,400."
2008-12-03 (5769 Kislev 06)
Walter E. Williams _Jewish World Review_
Ignorance Reigns Supreme
2008-12-03
_Google Trends_
H-1B, L-1


| | | |
| --- | --- | --- |
| | "the semiconductor book-to-bill ratio (new orders divided by billings or shipments) declined to its lowest levels since the mid-1980s in 1996Q1. Historically, employment growth in the industry cannot be sustained with a ratio below 1, where it has been since the beginning of the year... Some firms already have announced lay-offs affecting worldwide operations." --- Francisco A. Moris 1996 August "Semiconductors" _MLR_ pg 15 | |
2008-12-04
2008-12-04
Norm Matloff _H-1B/ L-1/ Off-Shoring News-Letter_
Wadhwa column

Over the last few years, Vivek Wadhwa and I have done much friendly sparring over certain aspects of the H-1B issue [described in 8 USC 1101(a)(15)(H)(i)(b)] -- but not the aspects one might surmise.

As a former tech CEO [bodyshopper], you'd expect Vivek to support the H-1B program and to claim that the tech industry suffers from a labor shortage. But no -- Vivek agrees with me that the H-1B program is generally used by tech employers as a mechanism to legally import cheap labor. Moreover, he's been saying for several years now that there's no tech labor shortage. (He took a very novel approach in investigating whether employers were having trouble hiring engineers -- he asked the HR people, who said they weren't encountering any difficulty.) He even agrees with me that the presence of the foreign workers is a major factor fueling the serious problems older American programmers and engineers have in getting work in their fields.

Yet Vivek and I have sharply disagreed on the issue of green cards. There have been various bills in recent years that would expand the annual green card caps in the case of tech people who originally came to the U.S.A. as foreign grad students, and would more or less automatically grant green cards to this group. (This is supported by most Democrats on the Hill, including President-Elect Obama.) I've argued that these proposals, showing they would be harmful, especially in the current economic turmoil, and that above all the rationale for such legislation -- that we need these foreign workers in order to stay innovative -- is invalid.

Vivek has realeased several non-peer-reviewed studies that assert that the foreign workers are more entrepreneurial, and more engaged in patent activity, than the natives. When his patenting study came out, I noted that there were very serious anomalies in the data, and that in fact there probably were major flaws in the data collection methodology. Some time later, Vivek in fact confirmed these flaws, and conceded that his findings had not been valid.

But he has stuck to his claim that immigrant engineers are more entrepreneurial than natives ones, as you will see in his column enclosed below. In preparing it, he communicated with me several times to make sure he was describing my views correctly, and basically told me to hold onto my hat, as his column would show once and for all that his views, not mine, are correct.

With this kind of build-up, his column turned out to be disappointing and highly bewildering. Disappointing, because I was hoping he would announce some new interesting data, and bewildering because I cannot figure out why Vivek thinks the Fairlie research he cites below supports Vivek's views. On the contrary, Fairlie found that the situation is exactly opposite to what Vivek claims/wants it to be.

The central problem is that Vivek's entire analysis violates the age-old rule that one does not mix apples and oranges. Keep in mind my view, which is simply that immigrant engineers have been no more entrepreneurial than native engineers. This is the relevant issue in the work visa debate, because it contradicts the industry lobbyists' claim that our liberal work visa policies have increased the total amount of entrepreneurial activity in the U.S. tech sector. As Vivek himself says, if I am correct in my assertion that the 2 groups have about the same rates of entrepreneurship, then immigration has not brought a net increase in the number of tech businesses, as the immigrant engineers displaced the native ones.

Therefore it's irrelevant to the Matloff/Wadhwa debate to compare the rate of business establishment by immigrant Indian engineers to the rate of U.S. natives opening hot dog stands. That is what Fairlie's paper does, looking at all businesses IN THE AGGREGATE. This then goes to the separate debate on what mix of immigrants we should be taking, e.g. should we take fewer low-educated ones and more of the well-educated? But that is indeed separate, irrelevant to the specific issue Vivek and I have been debating, which is whether immigration has produced a net increase in business activity, BEYOND what the natives would have had had they not been displaced.

Fairlie is very careful, and does not make the claims Vivek does. On the contrary, Fairlie's research has shown that immigrants in the tech area are actually LESS entrepreneurial per capita than are natives in tech. He states this repeatedly in his 2008 July paper, High-Technology Entrepreneurship in Silicon Valley: Opportunities and Opportunity Costs.

And this of course is consistent with what I've found. I've noted before, for instance, that the data in one of Vivek's own papers showed that though 50% of Silicon Valley tech businesses were started by immigrants, the immigrant proportion of the Silicon Valley tech work-force is MORE than 50%; this shows that the immigrants are actually slightly less entrepreneurial than the natives, just as Fairlie found.

Even Fairlie's analysis could be more detailed. For example, what kinds of businesses are we talking about? Even Saxenian, the first to trumpet immigration entrepreneurships in Silicon Valley, found that a large chunk of the immigrant businesses in Silicon Valley were involved in computer wholesaling, not engineering. But in any event, Fairlie's findings are exactly the opposite of what Vivek is claiming them to be.

Norm
Immigrants Are More Likely to Be Entrepreneurs
2008-12-04 05:30PST (08:30EST) (13:30GMT)
Scott Gibbons & Tony Sznoluch _DoL ETA_
un-employment insurance weekly claims report
current press release
"The advance number of actual initial claims under state programs, unadjusted, totaled 529,941 in the week ending Nov. 29, a decrease of 78,974 from the previous week. There were 462,902 initial claims in the comparable week in 2007. The advance unadjusted insured unemployment rate was 2.7% during the week ending Nov. 22, a decrease of 0.1 percentage point from the prior week. The advance unadjusted number for persons claiming UI benefits in state programs totaled 3,649,809, a decrease of 132,069 from the preceding week. A year earlier, the rate was 2.1% and the volume was 2,725,542. Extended benefits were available in North Carolina and Rhode Island during the week ending Nov. 15."
graphs
more graphs
2008-12-04
Hugh Son _Bloomberg_
Bankrupt AIG planning to double executive salaries with retention payments
"Some executives in the group of 130 recipients will get more than $500K to stay through 2009, about 200% of their salaries..."
2008-12-04
Joy Johnston et al. _Atlanta Journal Constitution_
Are You Under-Employed?
2008-12-04
_National Journal_
Chief lobbyist Jack Krumholtz is leaving M$
"During his [14 years] at MSFT, Krumholtz oversaw the growth of the Washington, DC, office from 1 person to more than 20 people."
2008-12-04
Andria Cheng _MarketWatch_
Hasbro's new CEO Brian Goldner
Previous CEO Alan G. Hassenfeld remains on the board while lobbying for the industry.


| | | |
| --- | --- | --- |
| | "Within the United States, average hourly earnings for production workers in the semiconductor industry were $14.59 in 1995, 18% above the average for all manufacturing." --- Francisco A. Moris 1996 August "Semiconductors" _MLR_ pg 15 | |
2008-12-05
2008-12-05 10:02PST (13:02EST) (18:02GMT)
Amy Hoak _MarketWatch_
6.99% of home loans delinquent
"'Economic fundamentals are now deteriorating in California and Florida. Over the past year, Florida led the nation in job losses at 156,200, with California losing 101,300, as compared with Michigan job losses at 71,200 and Ohio at 17,300.', he said in the release... In the past, 12% to 15% of mortgages that were 30 days or less over-due in one quarter ended up in foreclosure the next quarter, he said. In 2007 and 2008, 30% of those loans ended up in foreclosure the following quarter. And in California, 75% of loans over-due by a month or less are ending up in foreclosure the next quarter, Brinkmann said."
2008-12-05 13:25PST (16:25EST) (21:25GMT)
_Reuters_
Pay-Rolls down 533K
Rex Nutting: MarketWatch
"In addition to the 533K lost jobs, an additional 621K workers were pushed into part-time work and 422K simply dropped out of the labor force... Over the past 3 months, 1.26M jobs have been lost, a pace of job destruction exceeded only once since 1945... In goods-producing industries, 163K jobs were lost, according to a survey of work places. Manufacturing lost 85K workers, while construction lost 82K. In the services, 136K jobs were lost in business services, including 101K in employment services, such as temporary jobs. Financial services cut 34K jobs. Retail shed 91K jobs, including 24K at auto dealers. Leisure and hospitality industries cut 76K jobs. Health and education services industries added 52K jobs. Government added 7K. In a separate survey of households, the government found that employment fell by 673K, the largest lost since 2001 August. Unemployment rose by 251K to 10.3M. Unemployment has increased 2.7M during the recession and 2.7M more have been forced into part-time work. In November, the labor force fell by 422K."
graphs
2008-12-05
Roy Beck _Numbers USA_
533K Jobs Lost in November -- But the Feds Imported Another 140K Foreign Workers the Same Month!
"The feds add workers in two major ways. The most recent government data show that the feds granted green cards to 744,531 new working-age permanent immigrants (age 20-64) in 2007. Every one of them can immediately apply for a job (as can many more immigrants who are below and above that age range). The Department of Homeland Security reports that in the fiscal year just ended it [approved] NEW work permits to another 912,735 foreign workers who are not permanent immigrants. That adds up to an astounding rate of 1,657,266 foreign workers per year, and that doesn't count renewals on foreign work permits or the flow of illegal workers."
2008-12-05
Rachel Donhelm _National Socialist Radio_
Under-Employment
Mitten Musings
2008-12-05 14:02PST (17:02EST) (22:02GMT)
John Zappe _ERE_
As Job Losses Continue, so do calls to trim visas, bodyshopping, off-shoring
Dice discussion
2008-12-05
Kevin Bogardus _The Hill_
Fred Humphries promoted to head M$ lobbying team
"A former aide to House Minority Leader Richard Gephardt (D-MO)... Humphries led the state government affairs team for M$ from the company's Redmond, WA, headquarters for the past 8 years."
2008-12-05
Chuck Baldwin _V Dare_
What Change?
2008-12-05
Jim Jubak _M$N_
Jiggered inflation numbers masked crisis
2008-12-05
Casey B. Mulligan _Chicago Tribune_
Bail-Out Scheme
2008-12-05
Thomas E. Brewton _View from 1776_
Useful Idiots Switcheroo
Jeffrey R. Nyquist: Psychological Warfare
2008-12-05
Burt Prelutsky _Town Hall_
Mixing it up with leftists
2008-12-05
Joe Guzzardi _V Dare_
Marriage Visa Fraud
2008-12-05
Bob Higgs _Ludwig von Mises Institute_
The New Deal and the Great Duration
2008-12-05 (5769 Kislev 08)
Rabbi A. Henach Leibowitz _Jewish World Review_
Truth -- The Key to Gratitude
2008-12-05 (5769 Kislev 08)
Jeff Jacoby _Jewish World Review_
Orwellian UN
2008-12-05

| | |
| --- | --- |
| DJIA | 8,637.09 |
| S&P 500 | 876.07 |
| NASDAQ | 1,509.00 |
| 10-year US T-Bond | 2.66% |
| crude oil | $40.81/barrel |
| gold | $752.20/ounce |
| silver | $9.43/ounce |
| platinum | $787.20/ounce |
| palladium | $162.70/ounce |
| copper | $0.08584375/ounce |
| natgas | $5.742/MBTU |
| reformulatedgasoline | $0.9012/gal |
| heatingoil | $1.4265/gal |
| dollarindex | 87.14 |
| yenperdollar | 93.34 |
| dollarspereuro | 1.2696 |
| dollarsperpound | 1.4714 |
| swissfranksperdollar | 1.2203 |
| indianrupeesperdollar | 49.57 |
| MorganStanleyHighTechIndex | 326.47 |

I usually get this info from MarketWatch and the "Commodities" and "Metals" and "Currencies" columns.


| | | |
| --- | --- | --- |
| | "Sales of computer software were more than $7.3G in 1994; an increase of 16.6% in just 1 year." --- Jacqueline Warnke 1996 August "Computer manufacturing: change and competition" _Monthly Labor Review_ pg 24 | |
2008-12-06
2008-12-06
Lee Howard _New London CT Day_
Joe Courtney seeks probe of visa program tied to off-shore out-sourcing
"Sources have told The Day that H-1B visas [described in 8 USC 1101(a)(15)(H)(i)(b)] have been used locally over the past 3 years to transform a largely American IT force at Pfizer's Groton and New London campuses into a place more and more composed of foreign workers. The H-1B workers, the sources said, are often supplied by Indian companies such as Infosys Technologies and Satyam Computer Services rather than Pfizer itself, which said Friday that it has only 60 H-1B workers companywide... Two sources said this week that Pfizer's out-sourcing frenzy had been expected to be completed by the end of this month, dove-tailing with a contingent-worker policy called Procedure 117 that required, as of the beginning of this year, no contractor to work longer than one year or the length of a contract. But the sources said Pfizer is now asking American contractors to stay an extra 3 months to continue training the [foreign] workers who, allegedly, will eventually replace them."


| | | |
| --- | --- | --- |
| | "Research expenses for semiconductor firms are higher, as a share of revenues... than any industry except software services." --- Francisco A. Moris 1996 August "Semiconductors" _MLR_ pg 14 | |
2008-12-07
2008-12-07
Thomas E. Brewton _View from 1776_
Apparently religious faith in socialism out-weighs rational consideration of evidence
2008-12-07
Thomas E. Brewton _View from 1776_
Buying Votes


| | | |
| --- | --- | --- |
| | "With the exception of 1990-1991, the industry experienced either large trade deficits or declining trade surpluses from the mid-1980s to early 1990s... semiconductor employment declined... Semiconductor Trade agreement of 1986... Most of these deficits were related to the emergence of Japan as a global semiconductor exporter and by difficulties that firms had in entering the Japanese market. The trade agreement established conditions to open the Japanese semiconductor market to foreign makers. The market share of US-based merchant semiconductor firms in Japan's market increased from approximately 10% in 1990 to more than 17% in 1994, even as that market increased from $19.6G to $29.4G. Still, in 1994 the American share was below the 23% held by Japanese firms in the US market... By 1990, the United States had a trade surplus, but this lasted only 3 years. In 1995, after 2 years of deficits below the billion dollar mark, the industry showed a trade deficit of $4.74G." --- Francisco A. Moris 1996 August "Semiconductors" _MLR_ pg 11 | |
2008-12-08
2008-12-08
_Kankakee Daily Journal_/_AP_
Illinois governor Rod Blagojevich joined sit-in at closed Republic Windows and Doors plant, asked state agencies to stop doing business with Bank of India
Chicago IL Daily Herald
Statesville Record & LandMark
West Frankfort IL Daily American
CNN
David Mildenberg: Bloomberg
UPI
WGN TV
Washington Times
Jeff Long & Deanese Williams-Harris: Chicago Tribune
Chicago Breaking News
"Governor Rod Blagojevich also said the state's labor department will file a complaint if labor negotiations aren't concluded quickly. Workers got 3 days' notice last week that the Republic Windows & Doors plant was closing on Friday, and since then they've occupied the building around the clock, saying they won't go home until they're assured they will get their severance and vacation pay. Company officials had told the plant's union that they were being forced to close because their main lender, Bank of America, had withdrawn their financing. Illinois senator Dick Durbin said he would talk to fellow senators about reminding banks that tax-victim dollars are not for dividends or executive salaries. 'We have been sending billions of dollars to banks like [Bank of India] and the reason we have sent them the money is to tell them that they had to loan this money out to companies just like Republic so that we can keep these companies in business and not lose these jobs here in the United States.', Durbin said Monday while visiting the plant site. People who apparently have ties to the financially strapped Republic Windows formed a limited liability corporation in Illinois last month, Echo Windows & Doors, that has bought a similar plant in western Iowa. Sharon Gillman, who shares an address with Republic President and CEO Rich Gillman, is listed as an officer of Echo Windows & Doors LLC, which was incorporated in Illinois on November 18, according to secretary of state records. An 'echowindows.com' Internet domain has been registered, but no content has been placed on the site. The administrative contact on the domain registration is Amy Zimmerman -- the same name as the vice president of sales and marketing at Republic. Echo Windows officials told employees at the former TRACO manufacturing plant in Red Oak, Iowa, on Thursday that the work-force would be doubled from the current 50 employees because they have production orders lined up."
2008-12-08
Edwin S. Rubenstein _V Dare_
Illegals Start Self-Deporting, But American Worker Displacement Still Massive In Bush Era (with graph)
"Since the start of the Bush Administration (2001 January) through 2008 November Hispanic employment has increased 4.1M, or 25.3%, while non-Hispanic employment is up a mere 2.4M, or 2.0%... 2007 August was the peak month for the displacement of native workers by immigrants. In 2007 August the Hispanic employment index was 127.7, meaning that Hispanic employment had increased by 27.7% since 2001 January, the base date for the index. The non-Hispanic employment index that month was 102.9, indicating 2.9% rise in non-Hispanic employment over that period. Thus VDAWDI in 2007 August was 124.1 (100 X 127.7/102.9), a big spike from the prior month's 122.1. Since then the displacement index has drifted downward... Bottom line: The worst job market since the Great Depression hasn't expunged the long-term trend in American worker displacement that occurred under George W. Bush. Not yet, anyway."
2008-12-08
Paul Craig Roberts _V Dare_
Bush Lawyer John Yoo -- The Best Case Against Immigration
2008-12-08
_Conference Board_
The Conference Board Employment Trends Index (ETI)™ Signals More Large Employment Declines to Come
"The Conference Board Employment Trends Index (ETI)™ declined further in November. The index fell to 102.9, down 1.6% from the October revised figure of 104.5, and down over 13% from a year ago."
2008-12-08
_KSAX_
National Center for Public Policy and Higher Education study flunks 49 states in college affordability
David Introwitz: Minnesota Daily
WKOW TV
KULR8
Erie Times-News
"Only California received a passing grade in the category, a C, thanks to its relatively inexpensive community colleges. The report card uses a range of measurements to give states grades, from A to F, on the performance of their public and private colleges. The affordability grade is based on how much of the average family's income it costs to go to college... In Illinois, the average cost attending a public 4-year college has jumped from 19% of family's income in 1999-2000 to 35% in 2007-2008, and in Pennsylvania, from 29% to 41%... States fared modestly better in other categories such as participation, where no state failed and about half the states earned As or Bs -- comparable to the report 2 years ago. One reason for the uptick is that more students are taking rigorous college-prep courses, the study found. In Texas, for instance, the percentage of high schoolers taking at least one upper-level science course has nearly tripled from 20% to 56%. But better preparation for college hasn't translated into better enrollment or completion, with only two states -- Arizona and Iowa -- receiving an A for participation in higher education. And the discrepancy in enrollment between states is still great: 44% of young Iowans are in college, while just 18% of their counterparts in Alaska -- one of 3 states to get an F in the category -- are enrolled."
Measuring Up 2008
2008-12-08
Rob Sanchez _Job Destruction News-Letter_ #1942
Yet another study of H-1B visa program

Have you noticed that when a politician wants to pass the buck on a problem often the response is to order a new government study?

This time around U.S. representative Joe Courtney (D-CT) wants to be perceived as doing something about the fiasco at Pfizer by calling for a government investigation of the H-1B visa program. Apparently the Americans at Pfizer who are being forced to train their H-1B replacements are raising enough of a fuss to get the Congress critters nervous.

While it's wonderful that Courtney wants to do another GAO study of H-1B, he could use the ones that have already been completed, and then he could actually propose legislation that actually does something to alleviate the problems. Come to think of it, if Courtney really wanted to do something about H-1B he could sponsor a House version of the bill in the Senate by Durbin/Grassley (S1035).

The sad reality for the Pfizer people is that studies and new legislation will come far too late to save what's left of the jobs there. It's far too late for political posturing.

There are several good GAO studies on H-1B -- the problem is that everyone in Congress ignores them. Norm Matloff described what happened in 2000 when Congress rammed the H-1B cap increase down our throats (AC 21 which raised the cap to 195K per year, pdf).

About a month before the vote on AC 21, the GAO released a report which was highly critical of the H-1B program. Yet the entire 19K-word discussion of the bill in the Senate consisted of praise for the bill; the GAO report was not mentioned even once.

So why, may I ask, does Courtney want the GAO to do another report that will be universally ignored by Congress?

Here are some examples of GAO reports, and there have been many others by government agencies that came to similar conclusions.

2002-09-20: GAO: High-Skill Training: Grants from H-1B Visa Fees Meet Specific Work-Force Needs, but at Varying Skill Levels, GAO-02-881

1996-05-22: DoL OIG: The Department of Labor's Foreign Labor Certification Programs: The System is Broken and Needs to be Fixed (pdf)

1998: GAO: Better Tracking Needed to Help Determine H-1B Program's Effects on U.S. Work-Force (pdf)

UPDATE: So far Courtney's web site doesn't say anything about a GAO investigation, so he may have been blowing hot air last week. I also checked the Congressional Record and couldn't find any menton of Courtney asking for an investigation.
-30-

2008-12-08
Heather Stewart & Ruth Sunderland _Motley Fool_/_Observer_
Fears of a million lay-offs per month in corporate America
"As many as a million American jobs could be lost every month by next Spring..."
2008-12-08
Charles Breiterman _Numbers USA_
Real Sensible Stimulus or more stupidity?
"we can create 2.5M [net new jobs for US citizens] with the stroke of a pen. The United States is admitting 1.65M new foreign workers this year, under current law. That doesn't count the people who enter illegally. If we just cut that legal number to 421,500 new foreign workers per year for a two year period, we could create the same 2.5M jobs at very little cost to the taxpayer. We would bring in 1.25M fewer foreign workers each year, resulting in 2.5M more jobs potentially open to Americans over the two years."
2008-12-08
David R. Carlin _Inside Catholic_
What happens when the religious move to the left
2008-12-08
Alan B. Krueger _NY Times_
Job Market for College Graduates
"Last month, the number of college graduates who were working fell by 282K, while only 2K more college graduates were classified as unemployed... Since 2008 March, college-educated workers have been abandoning the labor force while high school drop-outs have been joining it."
2008-12-08
Tod Lighty, Robert Becker & Dan Mihalopoulos _Chicago Tribune_
Luis Gutierrez has made more than $420K on 5 real estate deals, many with campaign contributors
Has $200K loan from another contributor
2008-12-08
Michael McCoy _Chemical & Engineering News_/_ACS_
Chemists are being body shopped, off-shored
"A chemist with a doctorate from the State University of New York, Stony Brook, he was working in an entry-level Ph.D. position at Johnson & Johnson's chemical development labs in Raritan, NJ. The site had become J&J's main U.S. development location after the closure of a similar facility in Spring House, PA. Then, in 2007 September, the company announced plans to end all chemical development in the U.S.A. J&J would close the Raritan lab and let its 35-plus employees go... He found a job at a contract research organization, or CRO."
index
2008-12-08
Michael McCoy _Chemical & Engineering News_/_ACS_
On-shoring: Body shops see business returning to the USA
"research managers have been burned enough by poor quality and slow response from Asia that they are looking for local chemistry assistance, if only for their most critical projects... Word of the new CRO has been spreading in the San Diego biotech community, the founders say. They want to expand further and have a goal of being 25-strong within the next several years. Given down-sizing at local research labs run by well-known firms, finding experienced chemists to fill those slots should not be a problem."
index
2008-12-08 (5769 Kislev 11)
Kara McGuire _Jewish World Review_
No money for gifts? No problem
2008-12-08 (5769 Kislev 11)
Mark Steyn _Jewish World Review_
Jews killed, but Muslims say they feel vulnerable
"Two 'inflamed moderates' entered, shouted 'Allahu Akbar!', tortured the Jews and murdered them, including the young rabbi's pregnant wife. Their 2-year-old child escaped because of a quick-witted (non-Jewish) nanny who hid in a closet and then, risking being mowed down by machine-gun fire, ran with him to safety. The Times was being silly in suggesting this was just an 'accidental' hostage opportunity -- and not just because, when Muslim terrorists capture Jews, it's not a hostage situation, it's a mass murder-in-waiting. The sole surviving 'militant' revealed that the Jewish center had been targeted a year in advance. The 28-year-old rabbi was Gavriel Holtzberg. His pregnant wife was Rivka Holtzberg. Their orphaned son is Moshe Holtzberg, and his brave nanny is Sandra Samuels. Remember their names, not because they're any more important than the Indians, Britons and Americans targeted in the attack, but because they are an especially revealing glimpse into the pathologies of the perpetrators... In going to ever more baroque lengths to avoid saying 'Islamic' or 'Muslim' or 'terrorist', we have somehow managed to internalize the pathologies of these men."


| | | |
| --- | --- | --- |
| | "The all-time high of almost 300K semiconductor workers in 1985 January was reached amid a robust economy. However, this level of capacity and employment was unsustainable through subsequent cycles. Employment levels declined from 1985 to 1993, in spite of a brief up-tick in 1988. US sales of semiconductor products totaled $46.9G in 1995, up 40% from 1994. Production jumped by 27% over the same period." --- Francisco A. Moris 1996 August "Semiconductors" _MLR_ pp 10-11 | |
2008-12-09
2008-12-09 04:41PST (07:41EST) (12:41GMT)
Margaret Kane _CNET_
Sony to lay off 16K
2008-12-09
_Chicago Tribune_
governor Rod Blagojevich and his chief of staff John Harris arrested for allegedly selling appointments
Minneapolis Star-Tribune
CNN
Reuters
Robert Schroeder & William Spain: MarketWatch
2008-12-09
Caleb Hannan _Nashville Scene_
Under-Employment
"Unemployment means you don't have a job. Under-employment means you do, but you A) want to work more or B) are qualified for something more than what you're doing, like a radiologist hawking fries at an Arby's drive-thru."
2008-12-09 08:28PST (11:28EST) (16:28GMT)
John Hechinger _Wall Street Journal_
US students gain in TIMSS math test
KSTP
Minneapolis Star Tribune
Michigan State University News
Die Welt
Los Angeles Daily News
Kathleen Kennedy Manzo: Education Week
Jim Bradshaw & Samara Yudof: US Dept. of Educationism
National Science Teachers Association/MarketWatch/PR NewsWire
"Some 425K students in almost 60 countries took the exam, administered every 4 years, starting in 1995. In math, U.S. fourth graders ranked #11. Since some countries' scores aren't statistically different, the U.S. results were truly surpassed by only 8 countries or regions, led by Hong Kong, Singapore, Taipei and Japan, researchers said. Students in the Netherlands, Lithuania, Germany and Denmark achieved results roughly the same as the U.S.A. U.S. fourth graders on average scored 529 in 2007, up from 518 in both 2003 and 1995. A handful of other nations — among them England, Hong Kong, Slovenia and Latvia -- have seen much bigger improvements in math, with score jumps as high as 57 points since 1995. The U.S.A.'s 11-point jump is on par with that of Singapore and Iran, but much better than several nations that saw their scores drop -- in the Czech Republic, for instance, fourth-grade math scores fell 54 points. The results are reported on a 0 to 1000 point scale, with 500 representing the international average. Top-scoring Hong Kong scored 607. Two states, Massachusetts and Minnesota, chose to participate in the comparison, seeking to find out how their pupils stacked up across the globe. Both surpassed international and U.S. averages. Massachusetts' out-comes were especially impressive. On average, Massachusetts fourth-graders scored roughly as well as those in top-performing Taipei and Japan. In 2007, after introducing standards, Minnesota's score had risen to 554, placing it behind only Hong Kong, Singapore, Chinese Taipei and Japan. U.S. eighth graders ranked #9 in math, behind many of the same Asian countries atop the charts in fourth grade. On a statistically significant basis, 5 countries performed better. Six, including Hungary, England, Russia and the Czech Republic, turned in roughly the same results as the U.S.A. The average U.S. eighth-grade score of 508 marked an improvement over recent years but trailed top-scoring Taipei by 90 points... NCLB hasn't focused on science. On the international test, eighth graders ranked 11, with a score of 520, up from 513 in 1995 -- considered not a significant improvement... Stuart Kerachsky, acting commissioner for the National Center for Education Statistics, said international comparisons should take into account U.S. socioeconomic and cultural diversity, which can make teaching more challenging than in relatively homogenous societies such as Singapore. For example, researchers conducting the international test found that achievement was highest among students attending schools in which more than 90% of students took the test in their native language."
National Center for Education Statistics 2007 TIMSS results
tables
2008-12-09 15:50PST (18:50EST) (23:50GMT)
Derrick Z. Jackson _Seattle Post Intelligencer_/_Boston Globe_
College presidents not feeling the pinch
"This week, the National Center for Public Policy and Higher Education, the nonpartisan think tank on state and national education issues, released a scathing report that found college tuition and fees have sky-rocketed in the past quarter century 439%, 3 times the rise in median family income in the same time period. The rise of college costs surpassed even the 251% hike in medical care costs. In the 1999-2000 school year, the cost of four-year public college represented 18% of median family income for the middle quintile, 23% for the lower-middle quintile, and 39% for the lowest income quintile. Those respective figures are now 25%, 33%, and 55%. They account for grants and scholarships... [An average] student from a family making $100K or more receives an average grant of $6,200. [An average] student from a family making between $40K and $59,999 receives an average grant of $5,500. [An average] student coming out of poverty (under $20K parent income) receives only $4,700... too many universities are more the Roman empire than the laboratory for the 21st century, throwing scholarships at athletic specimens while bankrupting lunch-pail geniuses, spending lavishly at the administrative level while slashing the library. Then, when you read the recent Chronicle of Higher Education report that found that one-third of public university presidents make more than $500K, and that the number of private university presidents who make $500K and more rose by 10% -- led by the $2.8M compensation package of Suffolk University's David Sargent -- you know something is horribly askew at these alleged non-profits. The president of the United States makes $400K a year [in salary]."
2008-12-09
_Wall Street Journal_
Many on Transition Economic Advisory Board are off-shoring advocates
2008-12-09 15:53PST (18:53EST) (23:53GMT)
Chris Plummer _MarketWatch_
JuCos foresee spike as fewer can afford 4-year colleges, executives are less willing to invest in educating employees
2008-12-09
_Hindu Business Line_
Indian IT companies may reduce capital expenditures to counter melt-down
[Tata] also spent $13M for purchasing a 196K-square-foot building at Clermont county in Cincinnati in the USA, spread out across 222 wooded acres... [and received some $19M in subsidies and tax breaks from the Cincinnati, Clermont county, Miami township and Ohio governments on the promise that they would hire over 1K US citizens from the area.]
class action against Tata
2008-12-09 04:13PST (07:13EST) (12:13GMT)
_StratFor_
A Critical Confluence of Events
"So far, unemployment and under-employment in Mexico has risen from 9.77% in 2007 December to 10.82% in 2008 October, (some 27% of the work-force is employed in the informal sector)."
2008-12-09
_Ziff Davis_
40 years ago William K. English's work on mouse, hyper-links, GUI were demonstrated by Douglas Engelbart
2008-12-09
Peter O'Neil _Financial Post_/_CanWest_
Transparency International rank Russia, Red China, Mexico, India, Brazil businesspeople most likely to engage in corruption in international dealings
Voice of America
Inernational Construction Review
CFR/Washington Post/Newsweek
Independent Ireland
Mike Pflanz: London Telegraph
UPI
Emily Flynn Vencat: Forbes/AP
BBC
Reuters
"Companies from Canada and Belgium are viewed as the least likely to engage in corrupt practices in their over-seas business dealings, according to a new report issued Tuesday... Transparency International's 2008 Bribe Payers Index indicated Belgium and Canada ranked #1 with a score of 8.8 out of a squeaky clean 10, indicating firms there are seen as least likely to bribe abroad, the organization said in a news release. The Netherlands and Switzerland shared third place, each with a score of 8.7. Germany, Japan and Britain all tied for No. 5 at 8.6, followed by #8 Australia at 8.5, and France, Singapore and the United States tied for ninth place at 8.1. The index reported Russia ranked last with a score of 5.9, followed by [Red China] at 6.5, Mexico 6.6 and India 6.8. The index 'provides evidence that a number of companies from major exporting countries still use bribery to win business abroad, despite awareness of its damaging impact on corporate reputations and ordinary communities', said TI international chair Huguette Labelle, the former president of the Canadian International Development Agency and current chancellor of the University of Ottawa... TI based the 2008 index on responses from 2,742 senior corporate executives in 26 countries that are both major importers and significant recipients of foreign direct investment."
2008-12-09
Jennifer Martinez _eWeek_
Young grads and experienced pros struggle for employment in Silicon Valley
2008-12-09
Chuck Baldwin _V Dare_
Selective Constitutionalism
2008-12-09
Llewellyn H. Rockwell _Ludwig von Mises Institute_
Now It's Jobs: the predictable path of the down-turn
2008-12-09
David Gordon _Ludwig von Mises Institute_
The disaster called the New Deal
"Further, and here Folsom has absorbed the pioneering research of Robert Higgs, not even the onset of World War II ended the Depression. True enough, unemployment ended; but this was only because of the draft. Absent this military slavery, there is every reason to think that Roosevelt would have continued to struggle with unemployment."
2008-12-09
Peter Brimelow _V Dare_
Immigrants Displacing Americans in Work-Force -- Another reason to help vdare.com now
"VDARE.COM, our Ed Rubenstein figured out a way to measure it. We call it VDAWDI -- VDARE.COM's American Worker Displacement Index. And we've been reporting it since 2001. Tonight, Ed analyzes Friday's data from our unique perspective."
2008-12-09 (5769 Kislev 12)
Hugh Son _Bloomberg_
AIG says more managers get retention pay-outs topping $4M
Reality Zone
2008-12-09 (5769 Kislev 12)
Rabbi Doctor Asher Meir _Jewish World Review_
Equal and Just Treatment
2008-12-09 (5769 Kislev 12)
Thomas Sowell _Jewish World Review_
The Meaning of the Islamic Terrorist Attack in Mumbai
"Contrary to some of the more mawkish notions of what a government is supposed to be, its top job is the protection of the people... They want our soul -- and if they are willing to die and we are not, they will get it."


| | | |
| --- | --- | --- |
| | "US-based firms employ about half of their work force in facilities abroad, according the the Semiconductor Industry Association." --- Francisco A. Moris 1996 August "Semiconductors" _MLR_ pg 9 | |
2008-12-10
2008-12-09 18:39PST (2008-12-09 21:39EST) (2008-12-10 02:39GMT)
_Yahoo!_/_Reuters_
Mumbai attackers part of bigger suicide team
"Each of the 10 gunmen was armed with about a dozen grenades, a 9mm pistol with 2 magazines, one AK-47 assault rifle with about 7 magazines and 100-150 rounds of ammunition, he said. 'They called themselves fedayeen squads.', he said, referring to the term for suicide attackers."
2008-12-10
Michael Tarm _Yahoo!_/_AP_
Bank of India agreed to extend credit to Republic Windows and Doors sufficient to cover accrued vacation and other compensation due to employees
"Law-makers have criticized [Bank of India] for cutting off money to the plant after it exhausted its credit line, even though the Charlotte, NC-based bank itself received $25G from the government's financial bail-out package."
2008-12-10
James Carlini _Midwest Business Technology News_
Why US telecomm companies should replace copper with fiber
"putting DSL on copper is like putting a vinyl top on a stagecoach in the era of the space shuttle."
2008-12-10
Michael Doyle _McClatchy_
Bush admin moving to weaken rules on H-2A visas
"The controversial changes to the so-called H-2A guest-worker program could cut wages and speed worker recruitment. They also would relax requirements for providing foreign workers with housing and transportation. 'The Department of Labor is going to weaken over-sight and enforcement.', Bruce Goldstein, the executive director of the Farmworker Justice Fund, charged Wednesday. A Labor Department spokesman said Wednesday night that the final rules would be made public Thursday and published in the Federal Register on December 18, which means they'd take effect two days before Barack Obama is sworn in as president January 20. Currently, about 75K foreign guest workers obtain visas annually under the H-2A program. The program is an agricultural cousin to the H-1B visa program favored by the high-tech industry, designed to aid employers who are unable to find U.S. workers for specialized tasks [for which they are unwilling to pay prevailing US market compensation]."
2008-12-10 (5769 Kislev 13)
Rabbi Paysach J. Krohn _Jewish World Review_
Reform
2008-12-10 (5768 Kislev 13)
Thomas Sowell _Jewish World Review_
The high cost of favoritism
2008-12-10 (5769 Kislev 13)
Walter E. Williams _Jewish World Review_
Bail-Outs and Bankruptcy
Washington Times
Town Hall
Creators Syndicate
George Mason University


| | | |
| --- | --- | --- |
| | "The electronics industry (electronic and other electrical equipment, SIC36), with 1.62M employees in 1995, is 1 of only 7 manufacturing industries employing more than 1M workers. Electronic components manufacturing (SIC367) is the largest employer in the electronics industry and semiconductor plants (SIC3674) employ more than 40% of electronic components workers. Semiconductor jobs have more than doubled since 1972..." --- Francisco A. Moris 1996 August "Semiconductors" _MLR_ pg 7 | |
2008-12-11
2008-12-11 05:30PST (08:30EST) (13:30GMT)
Scott Gibbons & Tony Sznoluch _DoL ETA_
un-employment insurance weekly claims report: Heading off of the charts
current press release
"The advance number of actual initial claims under state programs, unadjusted, totaled 757,481 in the week ending Dec. 6, an increase of 221,735 from the previous week. There were 423,130 initial claims in the comparable week in 2007. The advance unadjusted insured unemployment rate was 3.4% during the week ending Nov. 29, an increase of 0.7 percentage point from the prior week. The advance unadjusted number for persons claiming UI benefits in state programs totaled 4,490,760, an increase of 837,333 from the preceding week. A year earlier, the rate was 2.0% and the volume was 2,623,051. Extended benefits were available in North Carolina and Rhode Island during the week ending Nov. 22."
graphs
more graphs
2008-12-11
_Chicago Tribune_
Illegal aliens cleaned up at Chertoff's, Albright's, and Clintons' homes
USA Today/Gannett
Oh My Gov!
Times of the Internet/UPI
Los Angeles Times
"James D. Reid, the owner of Consistent Cleaning who faces $22,880 in fines, told Washington Post that some of the people he sent to work at Homeland Security Secretary Michael Chertoff's residence passed a security review by the Secret Service even though they were illegal aliens. Reid's calendar shows the Chertoffs paid $185 per visit to have their suburban Maryland home cleaned."
2008-12-11
_Heritage Foundation_
Over 650 scientists take their case against global warming assertions to UN confab in Poznan, Poland
2008-12-11 08:53PST (11:53EST) (16:53GMT)
Greg Robb _MarketWatch_
Trade deficit $57.2G
BEA press release
2008-12-11
Frosty Wooldridge _BorderFire Report_
The inaugural speech Frosty would like to hear
News with Views
2008-12-11 10:34PST (13:34EST) (18:34GMT)
Rex Nutting _MarketWatch_
U.S. households paid down $30G in debts but net worth plunged at 18% annualized rate in third quarter
"Total U.S. domestic non-financial debt increased at a 7.2% annual rate, boosted by a post-war record 39.2% increase in debt taken on by the federal government, mostly to fund the Federal Reserve's massive efforts to provide liquidity to credit markets. Excluding federal debt, U.S. debts rose at a 1% annual rate in the quarter."
2008-12-11
Dan Levy _Bloomberg_
Foreclosure Storm Will Hit USA in 2009 Amid Job Loss
"U.S. foreclosure filings climbed 28% in November from a year earlier... A total of 259,085 properties got a default notice, were warned of a pending auction or were foreclosed on last month... The number of homes that revert to lenders, the last stage of foreclosure and known as 'real estate owned' or REO properties, will increase to 1M from as many as 880K this year, he said."
2008-12-11
Madlen Read, Sara Lepro & Ieva Augstums _Yahoo!_/_AP_
Bank of India plans 30K to 35K more lay-offs over the next 3 years
Alistair Barr: MarketWatch
2008-12-11
Richard Daughty _Daily Reckoning_
It's Always About the Money
CEP: M1 rose $7.4G & M2 rose $37G
ForExTV
Interactive Investor


| | | |
| --- | --- | --- |
| | "In 1995, the [semiconductor] industry employed 236K workers, 10% more than in 1993." --- Francisco A. Moris 1996 August "Semiconductors" _MLR_ pg 6 | |
2008-12-12
2008-12-12
_Billings Gazette_/_AP_
Electors to vote on president Monday
2008-12-12 05:49PST (08:49EST) (13:49GMT)
Greg Robb _MarketWatch_
Producer Price Index fell sharply in November
graphs
2008-12-12 07:11PST (10:11EST) (15:11GMT)
Rex Nutting _MarketWatch_
US retail sales fell 1.8% in November: 5th month of declines
census bureau reports
2008-12-12
Jane Elliott _Houston Chronicle_
Illegal aliens' medical care cost Texas $677M in each of the last couple years
2008-12-12 10:56PST (13:56EST) (18:56GMT)
Benjamin Pimentel _MarketWatch_
Gartner estimates that semiconductor sales will have fallen in 2008: 5th time in 25 years
2008-12-12 13:20PST (16:20EST) (21:20GMT)
Donald D. Orol _MarketWatch_
Suits expected against Bernard L. Madoff ponzi scheme
2008-12-12
Christopher Noble _MarketWatch_
Irresponsible Executives and Congress Sending US Citizens Off the Economic Cliff
"In the modern version of this movie, the American [tax-victim] is the poor guy with his arm stuck on the door handle, frantically trying to get loose. The major difference is that in this case, the Congress and the White House have actually tied him to the car and given an extra push on the gas pedal."
2008-12-12
_Canton OH Repository_
Former Archway employees receive $1500 surprise from Lance as re-opening nears
Youngstown OH Vindicator/AP
Ginger Christ: Ashland OH Times-Gazette
"Armed with gifts of crackers and $1,500 Visa gift cards for all former full-time workers, Lance officials gave good news to people who have battled through their share of bad news in the 2 months since Archway closed its doors on nearly 300 employees... Lance -- a manufacturer of cookies, sandwich crackers, nuts, candies and mints based in Charlotte, NC -- will re-open the Claremont Avenue bakery Dec. 16 with an initial staff of 50 to 70 workers with additional hires made as production ramps up... Lance, which was founded in 1913, has manufacturing facilities in North Carolina, Iowa, Georgia, Massachusetts, Texas, Florida, Arkansas and Ontario, Canada. Its 2007 annual report listed net sales of $763M."
Guru Focus on Archway and Lance
2008-10-20: Jeremy Harrison on Archway and Ashland OH
2008-12-12
Thomas E. Brewton _View from 1776_
Our Cultural Conflict
R.R. Reno: First Things: The Culture Wars
2008-12-12
Tim Swanson _Ludwig von Mises Institute_
Will the other ponzi schemes please stand up: Madoff's confession sets a good example for Astrue
2008-12-12
Lucas Engelhardt _Ludwig von Mises Institute_
Joe Stiglitz on the crisis
2008-12-12
Jeffrey Tucker _Ludwig von Mises Institute_
What Credit Crunch?
2008-12-12 (5769 Kislev 15)
Rabbi Hillel Goldberg _Jewish World Review_
Can the Bible be a secular language?
2008-12-12 (5769 Kislev 15)
Caroline B. Glick _Jewish World Review_
What prime minister Netanyahu faces from Washington, DC
"Just as Hizbullah has used UNIFIL forces in southern Lebanon as a shield from the IDF behind which it has rearmed and reasserted control over the border zone, so too a NATO force would facilitate the empowerment of Hamas and Fatah which would unify, arm and organize free from the threat of IDF counter-terror operations... Netanyahu [pointed out that] peace must be built from the bottom up through the liberalization of Palestinian society rather than from the top down by giving land to terrorists."
2008-12-12

| | |
| --- | --- |
| DJIA | 8,629.68 |
| S&P 500 | 879.73 |
| NASDAQ | 1,540.72 |
| 10-year US T-Bond | 2.58% |
| crude oil | $46.28/barrel |
| gold | $820.50/ounce |
| silver | $10.23/ounce |
| platinum | $822.10/ounce |
| palladium | $175.00/ounce |
| copper | $0.089375/ounce |
| natgas | $5.49/MBTU |
| reformulatedgasoline | $1.08/gal |
| heatingoil | $1.49/gal |
| dollarindex | 83.662 |
| yenperdollar | 88.10 |
| dollarspereuro | 1.3374 |
| dollarsperpound | 1.4933 |
| swissfranksperdollar | 1.1780 |
| indianrupeesperdollar | 48.56 |
| MorganStanleyHighTechIndex | 342.07 |

I usually get this info from MarketWatch and the "Commodities" and "Metals" and "Currencies" columns.



| | | |
| --- | --- | --- |
| | "The BLS projects that employment in computer equipment manufacturing [industry] will drop by 25% between 1994 & 2005." --- Jacqueline Warnke 1996 August "Computer manufacturing: change and competition" _Monthly Labor Review_ pg 28 | |
2008-12-13
2008-12-13
Joerg Guido Huelsmann _Ludwig von Mises Institute_
Deflation & Liberty


| | | |
| --- | --- | --- |
| | "As a group, production workers in these 4 highly unionized industries have average hourly earnings that are 53% above the average for all total private industries, and 41% above the manufacturing average. These high wages reflect, in part, the superior technical skills required to manufacture these high-tech products." --- Ron L. Hetrick 1996 August "Employment in high-tech defense industries in a post cold war era" _Monthly Labor Review_ pg 60 | |
2008-12-14
2008-12-14
Lee Howard _New London CT Day_
Pfizer in the middle of visa debate: Critics say company's political donations influenced votes on out-sourcing legislation
Rob Sanchez _Job Destruction News-Letter_ #1945
Pfizer's links to the India PACs
Lee Howard at the Connecticut newspaper TheDay is keeping on top of the Pfizer issue. This won't be his last article on Pfizer either.

One of the coolest things about the article, besides my colorful quotes, is the way Howard tied the influence peddling of the US India Political Action Committee (USInPAC) to Connecticut Senators.

Howard also mentioned that Lieberman is an original member of the Friends of India caucus (FOI). Their members are listed on the FOI unofficial site, but it hasn't been updated since 2004. Perhaps that's because the Senators that joined in 2004 are still there and will continue their membership as long as stupid Americans keep electing them to office. To see the list of members click this link:
US senate India caucus

I don't know if Dodd is an official member of the Friends of India (FOI), but it's almost a moot point because he does whatever they tell him to do. For an example see this letter he signed with other FOI members
31 Congresspersons request Vajpayee be invited to speak at Joint Session of Congress

Lee Howard's statement below is probably in error only because Lieberman's campaign donations are probably intentionally deceitful:

Lieberman, in the same period, has received slightly less than $14K from the Pfizer PAC. A data-base search showed he has not received any money from the U.S. India PAC.

I suspect that Lieberman accepted money from USINPAC or one of their proxies somewhere along the line because he sucks up to them big time. Check out this letter that Lieberman wrote in praise of USInPAC:
letter from senator Lieberman to members of USInPAC

This news-letter first reported on Lieberman's letter in 2003 and it can be found in the news-letter archive: "Tandoori Democrats", 2003 December 08". Lieberman wouldn't have written this letter unless there was a pay-off somewhere. In it Lieberman wrote: "I also oppose any efforts to eliminate or diminish the H1-B visa program."

TheDay article below has a link to Pfizer's letter to Dodd and Courtney. I'll have more to say on that soon.
-30-

2008-12-14
Glenn R. Jackson _Op Ed News_
The Republican reformation: Jobs -- can we still save the American dream?
Jim Edwards: BNET
2008-12-14
Michael Cutler _BorderFire Report_
Home-land security? What home-land security!?
2008-12-14
Clifford F. Thies _Ludwig von Mises_
Unions then and now
2008-12-14
Richard Craver _Winston-Salem Journal Reporter_
Jobs scarce and competition is stiff
"Nearly 7,800 Triad residents have had their jobs eliminated this year, according to the NC Employment Security Commission. When Alleghany, Ashe, Watauga and Wilkes counties are included, the number rises to nearly 8,300... The Triad's unemployment rate was 7 percent in October, according to the commission. It is projected to exceed at least 8% by mid-2009, considering that the region hasn't fully absorbed the blows from at least 11 major lay-offs affecting more than 3,300 workers... 'Sluggish job growth has contributed to the economic hardships facing the state's households.', Quinterno said. 'The failure to create adequate numbers of jobs has resulted in relatively high levels of unemployment and under-employment, which have held down wages and incomes.'"
2008-12-14
_World Net Daily_
Tax holiday bill picks up steam
2008-12-14
Steve Sailer _V Dare_
Blagojevich, Obama and the diversity-fueled Chicago Way


| | | |
| --- | --- | --- |
| | "By 1994, [defense] spending was at a level 36% below that of 1987... In terms of numbers of jobs, the aerospace industry led the decline as aircraft and guided missiles together shed more than 300K workers between 1986 and 1995. The other 2 high-tech industries combined lost more than 200K jobs after the spending peak in 1986." --- Ron L. Hetrick 1996 August "Employment in high-tech defense industries in a post cold war era" _Monthly Labor Review_ pg 58 | |
2008-12-15: Electoral college meets to choose president and vice-president of the USA. Bill of Rights amendments 3-12 were ratified in 1791.
2008-12-15
_US Constitution.net_
Electoral College
US Archives: Historical electoral college results
2008-12-15
_US Constitution.org_
Text of the Bill of Rights
Documentary History of the Bill of Rights
Library of Congress
Library of Virginia
2008-12-15
Rob Sanchez _Job Destruction News-Letter_ #1944
Dell offers US tech support for a premium, News jobs being off-shored to India
If you haven't heard, Dell now has tech call-centers in the U.S.A. There is a catch though -- if you want to talk to their U.S. center instead of "Larry" or "Linda" in Bangalore or Manila, you have to pay a premium. [You may recall that Dell's tech support to large commercial customers was returned to the USA several years ago, when 54% of Dell employees were located abroad, shortly after the initial off-shoring generated a storm of protest.] "Complaints about customer service agents based in other countries are an everyday phenomenon across several industries... The customer satisfaction score for over-seas PC call centers was 23% lower than for U.S. call centers, CFI Group reported."
2008-12-15
Brian Watson _CIO Insight_
Hackett Group: 1 in 4 IT jobs to be off-shore by 2010
Steven D. Jones: Business Spectator
2008-12-15
_GAO_
FY2008 financial report of the US government
GAO press release (pdf)
2008-12-15
Paul Sperry _World Net Daily_
Rahm Emanuel fast-tracked immigrants to get votes
2008-12-15
doctor Robin McFee _Family Security Matters_
Chicago: World-class political corruption
2008-12-15
Burt Prelutsky _Town Hall_
Perverse and corrupt legal system
2008-12-15
Hans von Spakovsky _Human Events_
Napolitano's department of No-Land Security
2008-12-15
_Bowling Green News_
Papieren, bitte! Missouri law requires college students to present ID papers
"students who receive 'a public benefit under which payments, assistance, credits or reduced rates or fees are provided' must be in the country legally... If a student has applied for financial aid through FAFSA, his or her social security number has already been verified through that process, which confirms citizenship. When a student goes to pick up a student identification card, he or she is required to show some sort of government-issued ID, such as a driver's license, military ID or passport. Acceptable forms of identification include any domestic state-issued driver's license or ID card, U.S. birth certificate, U.S. passport and certificates of citizenship or naturalization. When applying, international students are required to present their student visas... If for any reason a student does not have a student ID card, did not apply for financial aid or is not an international student, the university places a hold on his or her account. Once that student has either faxed or brought in proof of citizenship, he or she will be able to register for 2009 Spring classes."
2008-12-15
Rabbi Doctor Asher Meir _Jewish World Review_
Expert witnesses have strong incentives to fib
"the average, middle of the road assessor suddenly notices that his careful and objective assessment is of little interest to any litigant. An incentive is created to slant the assessment, and this is where the problem begins... The absolute minimum standard is that there shouldn't be any incentive to distort judgment... In many areas there are fundamental differences of scientific opinion which the judge and jury have to be exposed to. It is not a question of objective or slanted."
2008-12-15 (5769 Kislev 18)
Barry Rubin _Jewish World Review_
What they say isn't what you hear
2008-12-15
Llewellyn H. Rockwell _Ludwig von Mises Institute_
Don't Cave: most evil in this world is brought about by those seeking a lesser of two evils
2008-12-15
Robert P. Murphy
Money Base Growth

2008-12-16
2008-12-16
Thomas E. Brewton _View from 1776_
Gold Standard vs. Chaos
2008-12-16 06:54PST (09:54EST) (14:54GMT)
Rex Nutting _MarketWatch_
New housing starts dropped an eye-popping 18.9% to a seasonally adjusted annual rate of 625K, the lowest since the Commerce Department began keeping records in 1959.
new residential construction index
construction & housing
2008-12-16
Sarah E. Needleman _Wall Street Journal_
Hewitt: Pay Will Take a Hit
Andrea Coombes: MarketWatch
"The average annual merit increase for blue-collar workers is projected to be 2.6% with 2.5% for white collar workers, versus 2.2% for executives... Watson Wyatt Worldwide Inc. The Arlington, VA-based firm's study of 117 large U.S. employers representing more than 1.6M full-time workers, found that 61% recently made 2009 salary budget alterations, bringing their workers' average merit increase down to 2.3%. Workers overall are expected to receive an average annual pay raise of 2.5%, down from original projections of 3.8%, Watson will report. Peter Cappelli, a professor of management at the University of Pennsylvania's Wharton School, says the latest salary cuts are particularly note-worthy given that employers have also eliminated more than 1.9M jobs in the past year."
2008-12-16 11:06PST (14:06EST) (19:06GMT)
Christopher Hinton _MaketWatch_
Pension funds clobberred: Executives continue to shift risks away from themselves
2008-12-16
Tony Simmons _Panama City FL News-Herald_/_Freedom Communications_
Robber among those netted in out-standing warrants sweep
"Members of the Illegal Alien Task Force went to the new Walmart construction site in Lynn Haven and arrested 6 people working for Jett Concrete at that site using stolen [Socialist Insecurity numbers, SINs]."
2008-12-16
Frosty Wooldridge _Official Wire_
Has Integrity Vanished in America?
BorderFire Report
News with Views
2008-12-16
Michael Smallberg _Project on Government Over-Sight_
So Much for Bail-Out Limits on Executive Compensation
Amit R. Paley: Washington Post: Executive Pay Limits May Prove Toothless
2008-12-16
Dana Rohrabacher _Human Events_
Free Compean and Ramos
2008-12-16
Josh Meyer _Los Angeles Times_
Siemens to pay $1.34G in fines in USA and Germany as result of criminal corruption probe
"German industrial giant Siemens agreed Monday to pay a record $800M to settle U.S. criminal charges stemming from what federal authorities say was a systemic campaign of bribing foreign officials for lucrative contracts. The Munich company also agreed to pay about $540M to settle similar charges in Germany, which started the investigation in 2006. Both U.S. and German officials said that current and former Siemens executives still could face criminal charges in the continuing international corruption investigation... From the 1990s through 2007, Siemens executives sent emissaries around the globe to pay off influential government officials in [Red China], Venezuela, Argentina, Bangladesh and other nations to get contracts for transportation, telecommunications and other massive infrastructure projects worth billions of dollars, Justice Department officials said... Altogether, Siemens has paid more than $1.6G in fines to settle related cases, including about $275M to German authorities last year."
2008-12-16
_KHTS_
Illegal aliens cost Los Angeles county over $1G per year
"Annually the cost of illegal immigration to Los Angeles County [tax-victims] exceeds over $1G, which includes $220M for public safety, $400M for healthcare, and $480M in welfare and food stamps allocations. 25% of the County's total allotment of welfare and food stamps benefits goes directly to the children of illegal aliens born in the United States."
2008-12-16
_Education Week_/_AP_
State house panel begins to rework Florida government budget
2008-12-16
Nicole Lewis _Tech Careers_
Globalization has taken a bite out of EE salaries
"Income disparity is a key concern. The study revealed that North American-born engineers working in North America have median earnings of $107K, while foreign-born engineers working in North America enjoy higher wages. Indian-born engineers reported an average salary of $114K; engineers from [Red China and] Taiwan posted an average salary of $113,700, and those born in the United Kingdom earned $131,900."
2008-12-16
George F. Smith _Ludwig von Mises Institute_
Hamilton's counterfeit capitalism
2008-12-16 (5769 Kislev 19)
Jonathan Rosenblum _Jewish World Review_
The Gift of Joy
2008-12-16 (5769 Kislev 19)
Frank L. Gaffney _Jewish World Review_
Uncle Shariah
World Net Daily
"A law-suit filed 2008 Dec. 15 in U.S. district court in Michigan by an Iraq war veteran named Kevin Murray contends that: 'The Shariah-based Islamic religious practices and activities that the government-owned AIG engages in -- activities that are funded and financially supported by American [tax-victims], including Plaintiff, who is forced to contribute to them -- are antithetical to our Nation's values, customs, and traditions with regard to religious liberty, religious tolerance, and the proscriptions of the First Amendment. These government-funded activities not only convey a message of disfavor of and hostility toward Christians, Jews, and those who do not follow or abide by Islamic law based on the Quran or the teachings of the Prophet Mohammed, but they also embody actual commercial practices which are pervasively sectarian and which disfavor Christians, Jews, and other infidels including Americans.'... (Notably, in November, Mr. Paulson's fellow Goldman Sachs alumnus and point-man for the financial sector bail-out, Assistant Treasury Secretary Neel Kashkari, convened an 'Islamic Finance 101' seminar where officials in the 'policy community' were propagandized by Harvard University professors and other champions of the SCF industry.)"
Robert Spencer _Stealth Jihad_: Barnes & Noble
Robert Spencer _Stealth Jihad_: Amazon
Robert Spencer _Stealth Jihad_: Borders
2008-12-16 (5769 Kislev 19)
Thomas Sowell _Jewish World Review_
Give the gift of wisdom
NH Union Leader
Norwich Bulletin
St. George UT Spectrum
Stockton CA Record
Detroit News
Pittsburgh PA Tribune-Review
St. Paul Pioneer Press


| | | |
| --- | --- | --- |
| | "these 4 [defense] industries had nearly 20% of their employment in high-tech occupations in 1993, as compared to 8% of all manufacturing industries. Also, while research and development spending as a percentage of sales averages a little more than 4% for all of manufacturing, these defense high-tech industries average 11.2%." --- Ron L. Hetrick 1996 August "Employment in high-tech defense industries in a post cold war era" _Monthly Labor Review_ pg 57 | |
2008-12-17
2008-12-17
Larry Dignan _Ziff Davis_
Yahoo! will anonymize user data within 90 days
2008-12-17
_New London CT Day_
H-1B visa program needs over-haul to stop taking work away from skilled Americans
2008-12-17
Thomas E. Brewton _View from 1776_
A Long Train of Abuses: The Boston Massacre in Context
Warner Todd Huston: Publius' Forum: No Isolated Incident: Why the Boston Massacre Was So Shocking
2008-12-17
Marianne Kolbasuk McGee _Information Week_/_UBM_
McGovern of JobFox thinks IT job market will improve under Obama
2008-12-17
James Carlini
The new oxymoron is "customer service"
2008-12-17
Chris Mooney _Science Progress_
No up-tick in grad enrollments in this recession
2008-12-17
Patrick Thibodeau _Computer World_/_IDG_
Abusive, off-shoring bodyshops whine to SEC their fear of H-1B cut-backs, measures to reduce L-1 abuse
Industry Standard
NetworkWorld
PC World
2008-12-17 (5769 Kislev 20)
Thomas Sowell _Jewish World Review_
Postponing Reality
"Detroit and Michigan have followed classic [leftist] policies of treating businesses as prey, rather than as assets. They have helped kill the goose that lays the golden eggs. So have the unions. So have managements that have gone along to get along."
2008-12-17 (5769 Kislev 20)
Walter E. Williams _Jewish World Review_
Counterfeiting versus monetary policy
Marysville CA Appeal-Democrat/Freedom Communications
Cybercast News Service
Washington Times
Human Events
Fayette GA Citizen
Creators Syndicate
Lancaster OH Eagle Gazette


| | | |
| --- | --- | --- |
| | "The growth of help suppliers [bodyshops], arguably at the expense of permanent jobs, has been a persistent issue in the media. The number of engineers and computer scientists on the pay-rolls of help supply firms [bodyshops] increased from 1989 to 1994... In 1994, computer professionals provided by help-supply agencies amounted to less than 0.5% of the employment of the computer services industry. Similarly, that same year, engineers provided by help-supply firms represented less than 0.5% of the employment of the engineering industry." --- William C. Goodman 1996 August "The software and engineering industries threatened by technological change?" _Monthly Labor Review_ pg 42 | |
2008-12-18
2008-12-18 05:30PST (08:30EST) (13:30GMT)
Scott Gibbons & Tony Sznoluch _DoL ETA_
un-employment insurance weekly claims report: High and on-pattern
current press release
"The advance number of actual initial claims under state programs, unadjusted, totaled 626,943 in the week ending Dec. 13, a decrease of 132,588 from the previous week. There were 393,042 initial claims in the comparable week in 2007. The advance unadjusted insured unemployment rate was 3.3% during the week ending Dec. 6, a decrease of 0.1 percentage point from the prior week. The advance unadjusted number for persons claiming UI benefits in state programs totaled 4,375,290, a decrease of 118,191 from the preceding week. A year earlier, the rate was 2.0% and the volume was 2,701,259. Extended benefits were available in North Carolina and Rhode Island during the week ending Nov. 29."
graphs
more graphs
2008-12-18
Beth Fouhy & Sharon Theimer _Yahoo!_/_AP_
Saudis, Indians among Clinton foundation donors
"Former President Bill Clinton's foundation has raised at least $46M from Saudi Arabia and other foreign governments (including Norway, Kuwait, Qatar, Brunei, Oman, Italy and Jamaica) that his wife Hillary Rodham Clinton may end up negotiating with as the next secretary of state... The Dutch national lottery gave between $5M and $10M... Amar Singh, a donor in the $1M to $5M category... The Confederation of Indian Industry and Dave Katragadda gave between $500K and $1M each... China Overseas Real Estate Development and the U.S. Islamic World Conference gave $250K to $500K apiece... Slim-Fast diet foods tycoon S. Daniel Abraham, a donor of between $1M and $5M, has been a board member of the American Israel Public Affairs Committee, which promotes Israel's interests before the U.S. government. The American Jewish Committee and the United Nations Foundation donated $100K to $250K."
foundation's list of contributors
2008-12-18
Dana Mattioli _Wall Street Journal_
Grim outlook for employment and compensation
"What's more, lay-off projections are looking grim. A survey conducted by the Society for Human Resource Management of 633 employers found that 25% are very likely to lay off employees in the next 12 months and 35% are somewhat likely to lay off workers. The survey, conducted at the end of October, could take into account lay-offs that occurred in November and December. Similarly, the Watson Wyatt report found that 23% of surveyed companies -- representing 1.6M workers -- plan lay-offs over the next 12 months, with 39% already reducing their work force or having lay-off plans in place. According to the SHRM survey, 53% of respondents plan to dismiss employees from various levels. The other respondents indicated that executives are safest from being let go, with only 1% of planned lay-offs coming at the executive level. Sales positions will account for 3% of lay-offs, middle management for 6%, and the majority of lay-offs will hit technical and professional positions or unskilled labor positions, each accounting for 13%. Administrative positions account for another 11%... In October, there were 3.3 unemployed people for every job opening, according to the Economic Policy Institute, a non-profit that analyzes labor statistics..."
2008-12-18
Paul Gordon _Peoria IL Journal Star_
Caterpillar to lay off 814, cut executive salaries 50%
Chicago Tribune
Doug Cameron: CNN/Fortune/Money/Dow Jones
Sue Kirchhoff & Del Jones: USA Today
"Caterpillar Inc.'s plan to lay off 814 production workers from its Mossville engine plant in February is strictly economy related because of a sharp decline in engine orders, company officials said Thursday... A temporary lay-off also is planned at Caterpillar plants in Clayton and Sanford, NC. Employees there were notified Thursday. A number of how many people would be affected or how long the lay-off would be was not available. The Clayton plant, which employs about 800 people, was already scheduled for a 10-day furlough to help off-set costs..."
2008-12-18
Ginger Christ _Ashland OH Times-Gazette_
Salvation Army distributed food, clothes and toys to more than 270 families
2008-12-18
Rob Sanchez _V Dare_/_Job Destruction News-Letter_
Dodd, Lieberman, Pfizer and Indo-American PACs
2008-12-18
_Midwest Business Technology News_
2009's Best and Worst News Developments in Indiana
"Best: Major props go to Smithville in southern Indiana for beginning its $90M rebuild in 2008 to bring real high-speed fiber broadband to rural areas of southern Indiana that are traditionally the last to receive such high-tech services."
2008-12-18
Zach Behrens _LAist_
Obama plans to appoint Hilda Solis as secretary of labor
Deborah Charles, Caren Bohan, Andrew Quinn, Jeff Mason & JoAnne Allen: San Diego Union-Tribune/Reuters
Nedra Pickler & Liz Sidoti: Yahoo!/AP
Solis currently 'represents' parts of Los Angeles, East LA and the cities of Azusa, Baldwin Park, Covina, Duarte, El Monte, Irwindale, Monterey Park, Rosemead, South El Monte, and West Covina, a southern California district made up largely of Hispanic and Asian voters, and is among the most radical leftist members of the U.S. House of Representatives who has been active on both environmental and labor issues.
2012-12-18
_Prison Planet_
H-1B visa issues
2008-12-18 (5769 Kislev 21)
Craig Crossman _Jewish World Review_
Gifts for geeks
2008-12-18 (5769 Kislev 21)
Rabbi Yonason Goldson _Jewish World Review_
The Final Battlefield


| | | |
| --- | --- | --- |
| | "From 1990 to 1993, as engineering companies gained 7,200 engineers, all industries lost a net 122K... Manufacturing lost 79K engineering positions, more than half the total loss, largely because of reduced defense spending and corporate down-sizing for purposes of reducing costs." --- William C. Goodman 1996 August "The software and engineering industries threatened by technological change?" _Monthly Labor Review_ pg 39 | |
2008-12-19
2008-12-19 (5769 Kislev 22)
Rabbi Berel Wein _Torah.org_
Fraud
2008-12-19
Thomas E. Brewton _View from 1776_
Helicopter Ben Bernanke Hovers
2008-12-19 (5769 Kislev 22)
Caroline B. Glick _Jewish World Review_
Betting on a dead horse
"today all the who's who in foreign affairs are either supporting or actively enacting an analogous policy towards the Palestinian Fatah movement."
2008-12-19 (5769 Kislev 22)
Sam Greenhill _London Daily Mail_
arms found on Lusitania challenges some claims that it was exclusively a passenger ship
"The diving team estimates that around 4M rounds of USA-manufactured Remington .303 bullets [a common rifle caliber] lie in the Lusitania's hold at a depth of 300ft."
2008-12-19

| | |
| --- | --- |
| DJIA | 8,579.11 |
| S&P 500 | 887.60 |
| NASDAQ | 1,564.32 |
| 10-year US T-Bond | 2.08% |
| crude oil | $42.36/barrel |
| gold | $837.40/ounce |
| silver | $10.85/ounce |
| platinum | $851.30/ounce |
| palladium | $177.95/ounce |
| copper | $0.08290625/ounce |
| natgas | $5.33/MBTU |
| reformulatedgasoline | $0.97/gal |
| heatingoil | $1.39/gal |
| dollarindex | 81.44 |
| yenperdollar | 89.56 |
| dollarspereuro | 1.3878 |
| dollarsperpound | 1.4813 |
| swissfranksperdollar | 1.1909 |
| indianrupeesperdollar | 47.25 |
| MorganStanleyHighTechIndex | 344.36 |

I usually get this info from MarketWatch and the "Commodities" and "Metals" and "Currencies" columns.



| | | |
| --- | --- | --- |
| | "In a comparison of companies with research and development activities [at least $1M per year], the compute rindustry spent more on R&D as a percentage (16.1%) of net sales than any other industry. This is up from 9.7% in 1981... The federal government spent 4% of federal R&D funds on contracts with computer companies in 1991. The amount of federal funds spent on computer R&D has increased by 52% from 1981 through 1991, but in real dollars it has remained virtually unchanged." -- Jacqueline Warnke 1996 August "Computer manufacturing: change and competition" _Monthly Labor Review_ pg 27 (citing NSF 1992 January "Research and Development in Industry: 1991 Bulletin") | |
2008-12-20
2008-12-19 16:00PST (2008-12-19 19:00) (2008-12-20 00:00GMT)
Lou Dobbs _CNN_
Obummer looking worse on trade and North American Union each day
"Also rising concerns the [Obummer regime] could be supporting a North American Union and outrage after the president-elect chooses an out-spoken pro-amnesty open border's advocate to be labor secretary."
2008-12-20
Miriam Jordan _Wall Street Journal_
More Americans being body shopped: Proportion of illegal aliens and immigrants to Americans at day-labor sites is declining
Fox
2008-12-20
Stuart Taylor _National Journal_
Too Much Legislation and Litigation Guarantees Unfairness
2008-12-20
John D. McKinnon & John D. Stoll _Wall Street Journal_
US government throws life-line to Detroit
"The [Shrub regime] said it would lend $17.4G to General Motors Corp. and Chrysler LLC..."


| | | |
| --- | --- | --- |
| | "While the number of computer engineers, computer scientists, and systems analysts in the computer services industry increased by 13% from 1990 to 1993, members of those occupations working in all industries increased by 35%, so that the computer services industry's share of experts was reduced. In addition, increasing computer expertise among workers in general may soften the need for outside computer help. In 1984, 23% of US job holders used computers at work; in 1993, 43% did." --- William C. Goodman 1996 August "The software and engineering industries threatened by technological change?" _Monthly Labor Review_ pp 41-42 | |
2008-12-21
2008-12-21
Douglas J. McIntyre _24/7 Wall Street_
Lay-Off Kings of 2008
Citigroup... Bank of India... GM... HP... Lehman Brothers... DHL... AT&T... California Dept. of Educationism... Starbucks... Chrysler... Wachovia... Dow Chemical... NASA... California government... Sun Microsystems... Bennigan's... JP Morgan Chase... Bear Stearns...
2008-12-21 11:12PST (14:12EST) (19:12GMT)
Marty Orgel _MarketWatch_
Divorce rates drop as couples realize it's cheaper to stick together


| | | |
| --- | --- | --- |
| | "from 1987 to 1993, as defense industries trimmed employment, their purchases of computer services decelerated greatly, to less than one-tenth the previous rate of growth, and purchases of engineering declined slightly, in contrast to the previous strong upward trend." --- William C. Goodman 1996 August "The software and engineering industries threatened by technological change?" _Monthly Labor Review_ pg 41 | |
2008-12-22
2008-12-22
_Billings MT Gazette_/_AP_
Struggling economy taking toll on University of Montana scholarship funds
"The UM Foundation launched a campaign recently to raise $1.2M to try to make sure that a large number of scholarships won't disappear next fall. Officials say 1K UM students are at risk of losing scholarships in the 2009-2010 school year... The UM Foundation says 375 of its 535 endowed scholarships are in trouble. Mark Armstrong, director of marketing and communications at the UM Foundation, said most of the endowed, private scholarships range from $500 to $2K a semester. Tuition cost for an in-state student is about $5K annually... Hanson said 64% of the $100M offered in financial assistance to UM students annually comes through loans."
2008-12-22
Dan McDonald _MetroWest Daily News_/_GateHouse Media_
In run-up to 2010 census, Massachusetts pols seek power and money by counting more illegal aliens toward redistricting
"Next April, 89K people will begin canvassing homes in New England and New York for the census. Carly Burton, acting deputy director for the Massachusetts Immigrant & Refugee Advocacy [i.e. amnesty for illegal aliens] Coalition, estimated about 1M foreign-born people, which 'includes folks of all different immigration statuses' [whose numbers should have not effect on congressional representation], reside in the state. 'It will be really critical to count the immigrants. This is a population that has been critical in stemming the population decline in the past.', she said [as though relief from over-crowding and over-population in MA were a bad thing]."
2008-12-22
Rob Sanchez _Job Destruction News-Letter_ #1946
Indentured grad students

Most of what the Indian writer Harish Baliga wrote for IndiaDaily is right on the mark. He describes the exploitation that occurs in the Optional Practical Training (OPT) program and compares it to slavery. There is one thing he wrote that is rather strange:

If you are a US Citizen, grown up, and hold a job, they hate you. They know their cat will be out of the bag and you can challenge them. They will do everything to stop you from getting a matriculated status. Government in United States does little to stop this abuse.

Baliga greatly exaggerates our ability to prevent foreign workers from obtaining green cards, as evidenced by the recent extension of the OPT authorization period and the constant attempts by Congress to raise the caps on H-1B and green card visas. No doubts about it, there are many US citizens like myself that would stop foreign graduates from obtaining green cards if we could. In fact, given the choice we would also abolish OPTs so that foreign students would no longer be able to take jobs that our own college kids need to survive.

Baliga's other mistake is to overemphasize the role of hate as the motive to stop the foreign labor importation programs. We are the most welcoming nation in the world when it comes to immigration so it's quite obvious that hate isn't a major factor in the rising opposition to foreign labor importation. Americans are acting in their own self interest to protect middle class life-styles and to guarantee some type of future for their off-spring. If there is hate involved in this great nation of ours it's coming from the corporatocrats and educrats who consider students and wage earners as mere units of labor.

The two minor errors in Baliga's article are probably mostly Indian street mythology. The rest of his article is definitely worth reading.

NOTE: Baliga never mentioned what the foreign students are using to work in the USA, but by his description I'm assuming it's mostly students on F-1 visas with OPTs. There may also be some H-1Bs since they are used quite often by post-docs.
-30-

2008-12-22
Bail-outs: Keep blowing and any bubble will burst
BorderFire Report
2008-12-22 (5769 Kislev 25)
Rabbi Boruch Leff _Jewish World Review_
Missing the intended purpose of the holiday
2008-12-22
Patrick Thibodeau _Computer World_/_IDG_
Abusive, off-shoring bodyshops whine to SEC their fear of H-1B cut-backs, measures to reduce L-1 abuse
2008-12-22
Mark Steyn _Jewish World Review_
We're in the fast lane to Bailoutistan
"GM has a market capitalization of about $2.4G. For purposes of comparison, Toyota's market cap is $100G and change (the change being bigger than the whole of GM). General Motors, like the other two geezers of the Old Three, is a vast retirement home with a small money-losing auto subsidiary. The UAW is AARP in an Edsel: It has 3 times as many retirees and widows as 'workers' (I use the term loosely). GM has 96K employees but provides health benefits to a million people. How do you make that math add up? Not by selling cars: Honda and Nissan make a pretax operating profit per vehicle of around $1,600; Ford, Chrysler and GM make a loss of $500 to $1,500."


| | | |
| --- | --- | --- |
| | "Because of this quantification [of quality] problem, the BLS Office of Productivity and Technology does not publish any labor productivity rates for either the software industry or the engineering industry." --- William C. Goodman 1996 August "The software and engineering industries threatened by technological change?" _Monthly Labor Review_ pg 40 | |
2008-12-23
2008-12-23 05:46PST (08:46EST) (13:46GMT)
Greg Robb _MarketWatch_
US GDP estimate stands at 0.5% drop in 2008Q3
Martin Crutsinger: Yahoo!/AP
"Core consumer inflation, which excludes food and energy costs, was revised lower to a 2.4% annualized pace in the quarter from 2.6% estimated previously. Consumer prices rose 2.3% compared with the same quarter one year ago, essentially within the Federal Reserve's comfort zone for inflation... But consumers did not buy as much prepackaged software as earlier estimates. Spending on software was revised to a 7.5% drop from the previous estimate of a 5.7% decline. Consumer spending fell 3.8% not 3.7%, with weaker spending on nondurable goods. Business investments decreased 5.3%, not 5.6%. Residential investments fell 16.0%, not 17.6%. Inventories fell $29.6G. Rounding out the GDP revisions, government spending rose by 5.8%, not 5.4%. For the quarter, nominal GDP rose 3.4% to an annual rate of $14.41T... Exports increased 3.0% in the third quarter. Imports fell 3.5% after a 7.3% fall in the second quarter. Net exports contributed 1.1 percentage points to growth."
2008-12-23 07:43PST (10:43EST) (15:43GMT)
Laura Mandaro _MarketWatch_
UMich consumer sentiment index rose from 55.3 in Novembe to 59.1 in early December to 60.1
Federal Reserve Board St. Louis
Federal Reserve Board St. Louis
2008-12-23 08:41PST (11:41EST) (16:41GMT)
Greg Robb _MarketWatch_
New home sales dropped 2.9% to 407K in November
"The median sales price was $220,400, down 11.5% compared with 2007 November."
2008-12-23 08:54PST (11:54EST) (16:54GMT)
Ruth Mantell _MarketWatch_
US existing home sales fell 8.6% in November to 4.49M
"Resales are down 10.6% in the past year. In the past year the median sales price fell 13.2% -- the largest decline since data collection began in 1968 and likely since the Great Depression -- to $181,300. Separately, the Federal Housing Finance Agency reported that U.S. home prices fell 7.5% over the 12 months ending in October, according to a monthly index that includes prices for houses with mortgages that have been sold to or guaranteed by Fannie Mae or Freddie Mac. The inventory of unsold homes on the market rose 0.1% to 4.2M, an 11.2-month supply at the current sales pace, according to NAR."
2008-12-23
Harichandan Arakali _Bloomberg_
Wipro to absorb Citigroup's bodyshopping subsidiary, subsidized by bail-out
John Ribeiro: PCWorld/IDG
"Wipro Ltd., India's third-largest software services provider, agreed to buy Citigroup Inc.'s Citi Technology Services Ltd. for about $127M in cash. Citi Technology Services, based in India, mainly provides software and solutions to the banking industry and has 1,650 employees, Bangalore-based Wipro said in a statement today. As part of the deal, Citigroup will source services worth at least $500M over the next six years from Wipro. Chairman Azim Premji is following smaller rival HCL Technologies Ltd. in seeking acquisitions that will help him get clients looking to cut costs as the global economic recession forces corporations to reduce technology spending."
Tata median salaries by city
Wipro median salaries by city
Infosys median salaries by city
2008-12-23
Richard Behar _Fox_
World Bank banned Satyam for 8 years
John Ribeiro: PCWorld/IDG
"sanctions against a... computer software service supplier [body shop] that has been linked not only to financial wrong-doing but also to the [heists of ultrasensitive data]. A top bank official, FOX News has learned, has admitted that a leading India-based information technology vendor named Satyam Computer Services was barred last February from all business at the bank for a period of 8 years -- and that the ban started in September... the Satyam case had been turned over to the Justice Department in 2006 -- as FOX previously reported -- as well as to the U.S. Treasury Dept... Satyam was allowed to remain in control of the bank's information network until early 2008 October."
Tata median salaries by city
Wipro median salaries by city
Infosys median salaries by city
2008-12-23
Mary Snow _CNN_
Following the money: Where have the TARP funds gone?
"[The Bank of India] received $15G... Citigroup, JPMorgan Chase, and Wells Fargo each received $25G..."
2008-12-23
Rob Sanchez _Job Destruction News-Letter_ #1947
Mall Visas

By now I'm sure all of you have been to your local mall to do some Christmas shopping. If you were lucky you were able to avoid the dreaded mall cart vendors that sell potions made from "Dead Sea Salts" or the ones who sell things like toy helicopters.

Ever wonder who these people are? If so, continue reading.

[You will see Israelis, Turks, Chinese, Irish, Koreans, Indians, Mexicans, Pakistanis, Malaysians, Brazilians, Congolese, and Filipinos.] This excerpt is rather blunt and insulting but it does explain their motivation for wanting to work at these mall kiosks:

"Israel is a country at war, where people yell and cut you in line, where people are uncivilized.", Tal said. "So when the Israeli comes to America, he sees the people here are so naive, what's he going to do? An Israeli thinks two steps ahead. What does the Israeli do here? He gets here and says, 'Look what idiots Americans are. They buy any kind of crap. I'll start my own business!'"

There are 4 major methods these mall vendors use to get into the United States.

1. NON-IMMIGRANT VISAS

The majority of the vendors who are here legally use H-2B visas. Sometimes they improperly use other types of visas such as B and L visas. This web site has a data-base of H-2B visa applications.

In order to use the data-base to find H-2B visas for mall push-carts follow these steps:

a) Enter "sales clerk" for Job Title.
b) Click search.
c) Find the line that says: "Visa Sponsor: Miracle Of The Dead Sea, Inc."
d) Click the column for visa petition. You will see 11 H-2Bs with salaries in the $6-7 an hour range.

Sometimes visas for these jobs aren't approved, especially if the alien involved tries to pull a fast one. In [the following] DoL hearing, an Indian (name unknown) tried to apply for an L-1 visa in order to operate a mall kiosk that sells telephones called "Dial N Style". The Indian claimed that he would be the manager and executive of the business. The fraudulent application was so obvious even the DoL didn't buy into it! Here is an excerpt from the document that explains what the Indian petitioner wanted and what the verdict was (pdf).

The petitioner filed this non-immigrant petition seeking to employ the beneficiary as an L-1A non-immigrant intra-company transferee

The director denied the petition concluding that the petitioner did not establish that the beneficiary would be employed in the United States in a primarily managerial or executive position.

It gets much worse though. The Indian claimed he had purchased the mall kiosk for $5K, but the DoL investigators found out that he only paid $10. If that wasn't bad enough the Indian gave a fraudulent address for the mall where the kiosk was located. This is a major under-statement from the DoL hearing:

Collectively, the evidence presented raises questions as to whether the beneficiary actually purchased the business.

There was a more fundamental problem with the Indian's attempt to get an L-1. He admitted he bought a business and then tried to get an L-1 visa for an intra-company transfer. That type of self petitioning is not allowed for L-1 visas.

As in the present matter, since the petitioner is actually the individual beneficiary doing business as a sole proprietor, with no authorized branch office of the foreign employer or separate legal entity in the United States, there is no U.S. entity to employ the beneficiary and therefore no qualifying organization. Approval of the instant case would effectively permit the beneficiary to self-petition.

2. NON-IMMIGRANT VISA NOT AUTHORIZED TO WORK IN THE U.S.A.

Most of the Israeli kiosk vendors come here with nonimmigrant student or tourist visas that give them permission to work in the U.S.A. They work here anyway knowing that they are violating the law.

Having entered on tourist visas, the kiosk workers are under constant threat of arrest and deportation, and Homeland Security already has caught a few dozen. There are signs that a federal crack-down is under way,

3. OUT OF STATUS VISAS
Eventually the student or tourist visas expire and it's not uncommon for H-2B visa holders to stay beyond the expiration date. If the aliens over-stay their visas they are considered out-of-status. Technically they become illegal aliens.

4. ILLEGAL ALIENS

Some of the mall vendors circumvent our immigration system and come here illegally. They come here by sneaking across the border like any other illegal alien.

The first article included below from the Wall Street Journal had a section that really caught my eye:

Some of these temporary workers are here without work visas. Immigration and Customs Enforcement [ICE] has conducted occasional raids, including a sweep of several malls in 2004 and 2006 that led to the arrest of more than 40 Israelis who were working illegally, according to ICE. But those crack-downs haven't appeared to temper the number of Israeli cart vendors. Some Israeli-owned companies are lobbying Congress to create a special temporary work visa for the mall-cart workers.

I did extensive research in order to find out who is lobbying Congress, and what for. I even e-mailed the authors of the article but they didn't respond. At this time I haven't been able to verify what is going on, but if the WSJ is correct, there are Israeli business organizations that are trying to get a visa specifically for mall kiosk workers. Apparently they think the H-2B visa is too restrictive.

The Israeli mall kiosk vendors may seem to be a benign but annoying part of the mall experience, but sometimes there is something far more sinister going on. Some suspect that these sales jobs are used as cover for Israeli spy rings. Israel of course denies the charges. Our own government acknowledges arresting some of these kiosk workers but downplays the security risks.

See if this denial reassures you:

Mark Regev, a spokesman for the Israeli embassy in Washington, said that "not a single one [of the Israelis detained] has been charged with intelligence violations. It has all been visa violations."

Fox News has an excellent 4 part video report on the Israeli spy problem. Part 1 talks about the spies that work at mall kiosks.

Israel Is Spying In And On The U.S.A.

One thing none of the articles I have seen contain is any mention of the economic damage that occurs when foreign workers take jobs that young Americans desperately need in these days of declining retail sales opportunities. Companies who supply the kiosks with merchandise justify the use of foreigners with the same kind of illogic and thinly disguised racism used by high tech employers to explain their hiring of foreign engineers, scientists, and programmers.

Wholesalers say cart operators have tried hiring Americans to staff carts, but they lacked the art of the hustle -- too polite to move the merchandise, especially for 12 hours straight.

"Israelis are natural-born closers" on the sales floor, says Steven Malkin, marketing director for Vancouver-based Relaxus Products Ltd., which supplies slippers, toy airplanes and other items to cart operators.

HOPE ALL OF YOU HAVE A HAPPY CHRISTMAS SEASON -- AND BE SURE TO BUY "Made in the USA" WHENEVER YOU CAN!
Keep this newsletter running
Shalom, Christmas Shoppers: Israelis Sell Cosmetics, Toys at the Mall
Illegal Israelis Lured to Mall Kiosks
H-2B Visa Case Details
Israelis Park the Moving Truck and Head to the Mall
Fox claims of Israeli spy ring in U.S.A. unproven and tendentious
Mall kiosk workers detained
Cashing In On Christmas
U.S. agents sweep a chain of mall kiosks for terror clues
2008-12-23
Rob Sanchez _Job Destruction News-Letter_ #1948
Brilliant, knowledgeable US STEM workers everywhere, and defense contractors don't want to find them

According to the LA Times, Northrop Grumman can't find enough high tech people to hire. They even went looking on the beaches for geeks, which might explain why they didn't find anyone. LOL! The writer of the article spilled the beans right up front, but I'm sure he didn't mean to. He wrote that, "Many jobs require highly specialized skills and a security clearance."

Did all of you catch it? "Specialized skills" is the codeword for H-1B or green card visa holders, and that's a big problem since defense contractors are required to get security clearances. Of course you wouldn't know the code by reading the LA Times article -- you have to search the internet to put the pieces of the puzzle together.

The defense and aerospace industries confront another challenge as well, in that unlike technology companies, defense companies generally have to hire American citizens since they need employees who can obtain security clearance.  This eliminates foreign graduates of American universities and foreign employees in the U.S.A. on H-1B visas.

Grumman complains that their employees are getting old (45) which means they are too expensive. If given the choice, Grumman would prefer to dump their older employees so that they could replace them with H-1Bs, who are primarily young males who work cheap.

So, the defense industries have two problems to confront if they want to replace their older workers with H-1Bs. First they have to lobby for a law change to increase the cap, and then they have to get the rules loosened so that H-1Bs can get security clearances. Raising the cap is in the works and almost a certainty once Obama takes the helm, but the security issue might be tougher for them to overcome.

It's very important to keep in mind that foreign nationals can get security clearances, but it takes a much longer time to get approved compared to a U.S. citizen. Longer time intervals means that it's more expensive for Gruman to hire them, which defeats the purpose of replacing their Americans.

Perhaps one of the reasons it's tough to get quickie security clearances for H-1Bs is that the government is very schizophrenic on the issue. There are so many contradictory regulations it would be difficult for bureaucrats to get through the tangled web. To give you an example see if you can figure this one out:

Getting a Clearance (pdf)
Can a Naturalized Citizen get a Personnel Clearance?
Yes. A naturalized citizen is treated the same as a    native born US citizen.
Can non-US citizens obtain security clearances?
No. Non-US citizens can not obtain a security clearance;

Seems very cut-and-dried doesn't it? Of course there is the "however clause":

however, they may be granted a Limited Access Authorization (LAA). LAAs are grant in those rare circumstances where the non-US citizen possesses unique or unusual skill or expertise that is urgently needed to support a specific US Government contract involving access to specified classified information (no higher than Secret), and a cleared or clearable US citizen is not readily available.

Just in case you aren't confused enough, try this one on for size:
Some of the complexity that arises (pdf) in complying with the antidiscrimination laws in conjunction with the EAR, ITAR and NISPOM stems from the fact that various definitions of "foreign persons" or "foreign nationals" are used.

You might remember when I tackled issues in Export Administration Regulations (EAR) and International Traffic in Arms Regulations (ITAR). Wouldn't blame you if you forgot, because these gargantuan documents will make your head spin. Read this essay I wrote a couple of years ago because it's not nearly as long!

Since it would take me to the year 2009 to figure out what that guy was talking about, I'll skip that step.

The important thing to know is what a foreign national is -- then you can go read EAR and ITAR if are a masochist.

Persons holding the following types of visas would be considered "foreign nationals" or "foreign person" under the EAR and ITAR: H-1 B visas (sponsored workers in specialty occupations); L-1 visas (temporary transfer of overseas employee); H-3 visas (foreign worker engaging in training in the U.S.); TN visas (certain classes of professionals under NAFTA); and F-1 and J-1 visas (student visas).

So what does this all mean? I'm not sure but one thing you can bet on is that there are H-1Bs with security clearances. You can also bet that defense contractors are going to go to Washington DC very soon to get the rules relaxed.
Peter Pae: Los Angeles Time: Northrup Grumman makes applying for work there more difficult by removing e-mail addresses, phone numbers from job ads
2008-12-23
Rob Sanchez _Job Destruction News-Letter_ #1949
Kolkata News: H-1Bs depress wages during recessions
The last time there was a big down-turn in the economy, the H-1B's depressed wages because they would accept anything to stay in the country. They admit their dilemma when they say things like, 'retaining a job is a luxury these days'. What that really means is that they will work for nothing if they can stay in the U.S.A. They know all too well that for every one that leaves our country, there are many more who will accept [below poverty] wages just to maintain their visa status."
2008-12-23
Thomas E. Brewton _View from 1776_
Quack Medicine for the US Economy
2008-12-23 (5769 Kislev 26)
Caroline B. Glick _Jewish World Review_
Repeating the failure in Gaza
2008-12-23 (5769 Kislev 26)
Thomas Sowell _Jewish World Review_
Random Thoughts
"A reader suggests that members of Congress should wear uniforms, like NASCAR drivers, so that we will know who their corporate sponsors are. Many of those in Congress should also wear logos representing the teachers' unions, environmentalist extremists and other special interests."
2008-12-23 (5769 Kislev 26)
Thomas Sowell _Jewish World Review_
Another Great Depression?
"The Vedder and Gallaway statistics allow us to follow unemployment month by month. They put the unemployment rate at 5% in 1929 November, a month after the stock market crash. It hit 9% in December -- but then began a generally downward trend, subsiding to 6.3% in 1930 June. That was when the Smoot-Hawley tariffs were passed, against the advice of economists across the country, who warned of dire consequences. Five months after the Smoot-Hawley tariffs, the unemployment rate hit double digits for the first time in the 1930s."


| | | |
| --- | --- | --- |
| | "Aside from the down-sizing issue, the broader question of the extent to which companies in general hire their own engineers or computer professionals, as opposed to using the services of firms [i.e. bodyshops] specializing in these fields, is crucial to employment in the computer services and engineering industries. Temporary help supply services and employee-leasing firms [more bodyshops] that provide engineers or computer experts also, in effect, compete for work with engineering or computer services firms. An entirely different form of of competition that, according to some sources, has already thrown vast numbers of engineers out of work, will be discussed next." --- William C. Goodman 1996 August "The software and engineering industries threatened by technological change?" _Monthly Labor Review_ pg 39 (citing R.A. Ellis 1994 January "At the Crossroads: Crisis and Opportunity for American Engineers in the 1990s" _Engineering WorkForce Bulletin_ American Association of Engineering Societies, Inc. pp 10-11) | |
2008-12-24
2008-12-24 05:30PST (08:30EST) (13:30GMT)
Scott Gibbons & Tony Sznoluch _DoL ETA_
un-employment insurance weekly claims report
current press release
Courtney Schlisserman: Bloomberg
Rex Nutting: MarketWatch
"The advance number of actual initial claims under state programs, unadjusted, totaled 715,496 in the week ending Dec. 20, an increase of 85,629 from the previous week. There were 456,272 initial claims in the comparable week in 2007. The advance unadjusted insured unemployment rate was 3.4% during the week ending Dec. 13, an increase of 0.1 percentage point from the prior week. The advance unadjusted number for persons claiming UI benefits in state programs totaled 4,592,793, an increase of 214,520 from the preceding week. A year earlier, the rate was 2.1% and the volume was 2,813,055. Extended benefits were available in North Carolina and Rhode Island during the week ending Dec. 6."
graphs
more graphs
2008-12-24
_Numbers USA_
Cheap foreign labor continues pouring in as unemployment insurance claims continue to rise
"The United States will import another 140K foreign workers this month despite worsening [unemployment insurance claims] numbers. Initial jobless claims were at 586K last week, which is 30K more than the prior week's claims. The number was the highest since 1982 November, and the 4-week moving claims average is also at its highest level since 1982. The nation's counter-productive immigration policies make the situation even harder to fix."
2008-12-24
David J. Ramsay & Ed Fishel _University of Maryland at Baltimore_
UMB President Announces Furlough Plan to Address Budget Revenue Short-Fall
"All employees will be furloughed according to the salary levels in the table above independent of source of salary. In particular, employees whose salaries are paid in whole or part from grants or contracts will be subject to the furlough plan, however, the accounts of research grants or contracts will retain the salary funds. Classes will not be canceled because of furloughs, nor will the campus be closed. Members of the uniformed police and security force will be exempt from furloughs as will holders of H1-B visas, graduate research assistants and graduate teaching assistants. The salary reduction will not affect fringe benefits including retirement."
2008-12-24
_EE Times_
Survey reveals more of down-sides of so-called globalization on electronics engineers (with graphs)
"A key finding revealed by 1,158 respondents in North America is that American-born engineers, particularly those over 50 years old, are having a harder time... Many of them have been displaced by foreign-born... North American-born engineers [still] working in North America have median earnings of $107K, while foreign-born engineers working in North America enjoy higher wages. Indian-born engineers reported an average salary of $114K; engineers from [Red China and] Taiwan posted an average salary of $113,700, and those born in the United Kingdom earned $131,900... 'Until about 1990, employers paid for technical training. Now, most of the cost and risk have been shifted to the technology worker. A U.S.-citizen technology worker usually pays $50K to $200K in college costs to obtain their bachelor's degree. Then, the employer captures a significant part of this investment when employers prematurely declare the technology worker to be 'obsolete' before the worker reaches age 40.', Nelson said. After age 40, the American citizen -- independent of their age or origin -- usually finds himself (or herself) to be either unemployed or under-employed in a non-technical field, he added. 'Employer abuse of work visa programs facilitates the substitution of fresh, inexpensive, imported, and indentured young blood for American citizens.'... However, the study found that the number one concern of U.S. engineers was outsourcing and its impact on their job prospects. When asked to rank their concerns about career issues, 36.4% of respondents said offshore outsourcing was the number one concern, followed by worries about the job market, job security and unemployment at 34.3%. A third concern was balancing work and life issues."
2008-12-24
Rob Sanchez _Job Destruction News-Letter_ #1950
Chris Dodd lets Pfizer off easy for payola

Surprisingly, Pfizer gave an answer to the questions contained in a letter of concern by senator Chris Dodd (D-CT) and congressman Joe Courtney (CT-2). [New London CT Day] newspaper posted the letter on-line. If you recall, the reporter Lee Howard has written several articles about what is going on at Pfizer.

We should all thank Dodd and Courtney for sending the letter but... and this is a BIG BUT... Dodd's letter totally lets Pfizer off the hook by tying the H-1B questions to Procedure 117. As I explained recently, Pfizer's Procedure 117 is nothing more than a standard document to describe their policy on contractors ("Pfizer and Procedure 117", #1936 -- 2008/11/09). Procedure 117 never explicitly or implicitly mentions H-1B.

Before you [read] further, please study this [information on the many types of visas].

The multitude of visas are very confusing so you must have a basic understanding of what each one is all about in order to understand this newsletter. You can spend 6 hours surfing the web, or 6 minutes reading this page, take your pick.

Pfizer's response was totally factual -- and they must have been very happy to be able to fill the letter with facts that are of no consequence. Pfizer actually gave away far more information than they really had to. They admitted that they submitted 78 petitions for H-1B visas in 2008, of which 47 were granted H-18 status that counted towards the cap, and 13 that were exempt from the cap; which means their success rate was 77%.

No information was provided about how many H-1Bs they acquired in previous years, or how many they will attempt to get in 2009. Pfizer also disclosed that they used 12 bodyshops in 2008, some of which imported their workers on B-1 visas.

Dodd dropped the ball big time on L-1 visas because he didn't even ask if Pfizer employed them.

That's an astonishing oversight considering that Pfizer has locations all over the world, which means they could probably use L-1s for the bulk of their scientists, engineers, programmers, and managers. Pfizer admitted they use B-1 visas so there is no doubt that H-1B isn't the only thing they use.

If 100% of the Pfizer's employees in Connecticut were foreign nationals their response to Dodd and Courney would be 100% truthful!

Corporations use B-1 and L-1 visas almost interchangeably. Go to the Job Destruction News-Letter archive to read a classic example of B-1 and L-1 visas: "Enron Secrets Part 2, #1520 -- 2006/07/16".

Dodd's questions may appear to be dunderheaded but I think there is more to it than meets the eye. Angry Pfizer employees or the replaced unemployed have obviously been calling up Dodd and Courtney to make a big fuss. Both of these politicians felt under pressure to appear to be doing something about the problem so they cleverly crafted a letter that avoided most of the questions that would have exposed Pfizer.

Dodd has been involved in the issues of immigration, off-shoring, and non-immigrant visas far too long for this letter to be the result of ignorance or impetuousness. Not a single American job will be saved unless Dodd and Courtney follow this up with something more substantial. I sincerely hope that I have judged these 2 politicians too harshly.
Letter to Pfizer
Pfizer's reply (pdf)
Dodd and Courtney Express Concern Over Reports that Pfizer Will Cut Jobs in Connecticut
2008-12-24 07:10PST (10:10EST) (15:10GMT)
Ruth Mantell _MarketWatch_
Durable Goods orders down 1% in November
2008-12-24
David Cho & Zachary A. Goldfarb _Washington Post_
UAW vows to fight salary concessions
2008-12-24
Thomas E. Brewton _View from 1776_
Ayers and Dohrn are liars
2008-12-24
_Midwest Business Technolgy News_
Challenger, Gray & Christmas Published Work Place Trends Out-Look for 2009
2008-12-24
James Carlini _Midwest Business Technology News_
Billions in U.S. Automobile Bail-Out Only Protecting the Mediocre
"It's funny and sad how the government did nothing to protect cutting-edge jobs in IT and telecom but now elects to protect mediocre, Industrial Age automobile jobs that aren't even producing world-class products... We are already past the point of seeing what losing 1M good-paying jobs does to the American economy. Ask the highly skilled people who were in the IT and telecom industries who have had to take jobs paying a half to a third of what they were making... The tsunami wave of lost IT and telecom jobs has already hit the economy and has affected other parts of it. New-car sales plummet to 20-year lows, houses get foreclosed at a skyrocketing rate and all other credit issues like student loans, car loans and credit card debt start to default at an increasing rate. Is this damage irreparable? Giving money out to banks doesn't bring back those jobs. Some argued the general economy couldn't stand the type of economic downturn a 1M job loss would bring. In the last seven to eight years, though, the IT and telecom industries have lost at least that many jobs if not more due to out-sourcing and labor dumping. Where was Congress then?... Most media didn't care because they didn't understand software, network infrastructure or high-tech equipment."
2008-12-24
_Conference Board_
CEO compensation shifting to more stock, less salary
The largest median gainer in cash compensation is insurance (up by 34.39% to $1,227,371). The only notable negative is construction, an outlier showing a 22.36% decrease. Of the largest 10% of companies in the sample, the median CEO gets almost 100 times (99.97%) as much in total stock and stock options holdings in the company as in salary. Across industry, the largest median multiple (94.44) is seen in the financial services industry (non-banks), the smallest is commercial banks (23.31).
2008-12-24
Roy Mark _eWeek_
US Chamber of Communists sue to stop requirement for federal contractors to use e-verify to see whether employees are illegal aliens
2008-12-24
Roy Beck _Numbers USA_
States with most naughty or nice congress-critters: Taxxachusetts is the worst
"every one of these dozen Bay Staters earns a Grade of D or lower for nearly always favoring foreign workers (and their employers) over American workers. They cheer current policies that bring in 140K NEW foreign workers each month, even as a half-million American workers have been losing jobs monthly. In fact, this dozen has constantly worked to bring in MORE than 140K a month... in the states where joblessness is much worse, 7 have BOTH of their U.S. Senators working diligently to bring in more foreign workers to compete for the dwindling number of jobs: California, Connecticut, Florida, Illinois, Ohio, Rhode Island, Washington... 9 states don't have a single Scrooge in their delegation! Alaska, Idaho, Kentucky, Montana, North Dakota, Oklahoma, Tennessee, Utah, Wyoming..."
2008-12-24
Arnold Kling _Library of Economics and Liberty_
Lectures on MacroEconomics #11
2008-12-24 (5769 Kislev 27)
Walter E. Williams _Jewish World Review_
Global Warming Rope-A-Dope
2008-12-24

| | |
| --- | --- |
| DJIA | 8,468.48 |
| S&P 500 | 868.60 |
| NASDAQ | 1,524.90 |
| 10-year US T-Bond | 2.19% |
| crude oil | $35.35/barrel |
| gold | 847.10/ounce |
| silver | $10.35/ounce |
| platinum | $859.40/ounce |
| palladium | $174.90/ounce |
| copper | $0.079625/ounce |
| natgas | $5.91/MBTU |
| reformulatedgasoline | $0.7927/gal |
| heatingoil | $1.1983/gal |
| dollarindex | 81.15 |
| yenperdollar | 90.67 |
| dollarspereuro | 1.3964 |
| dollarsperpound | 1.4668 |
| swissfranksperdollar | 1.0770 |
| indianrupeesperdollar | 48.25 |
| MorganStanleyHighTechIndex | 330.79 |

I usually get this info from MarketWatch and the "Commodities" and "Metals" and "Currencies" columns.



| | | |
| --- | --- | --- |
| | "as stated in an article from EIU ViewsWire: 'In the past few years India has gained a reputation as a useful off-shore base for software development. Firms such as Texas Instruments, IBM, Motorola, Bull and Deutsche Bank all have operations in Bangalore, the country's Silicon Valley. Foreign companies have recently been looking to India as a base for engineering and R&D support services as well. The main draw is the ready availability of extremely cheap and well-educated engineering talent.'" --- William C. Goodman 1996 August "The software and engineering industries threatened by technological change?" _Monthly Labor Review_ pg 39 (quoting EIU ViewsWire 1995-05-01 "India Industry: Educated, Cheap Labour Draws Western Software R&D") | |
2008-12-25
2008-12-25
Lorna Thackeray _Billings MT Gazette_
Christmas 100 years ago
2008-12-25
Kimberly Miller _Palm Beach FL Post_
researchers leaving Florida, and taking their federal grants
First Coast News/AP
Miami Herald
"The 11 Florida universities are expecting a $97M cut to their budgets for the current year. But in addition to the surface-level slashing, university leaders fear the residual effect of pushing out top school researchers who will take their federal grants with them. More than $1.4G in grant money was brought into the state by public university researchers last year. About 84% of it was federal or private money that likely follows the researcher if he or she leaves the state... FSU's grant earnings in the 2007-08 school year totaled about $196M, up 1.5% from $193M the previous year. Overall, the grant money earned by Florida's public universities increased by less than 1% during the same period, and may decline this year... According to the state Board of Governors, which over-sees the state's public universities, FAU brought in $33.8M in research awards last year, down 26% from the 2006-2007 school year. The University of Florida also is down research dollars, dropping 3.5% from 2006-2007 to $561.6M last year... But it is down 105 professors compared with a few years ago, 60% of whom Phillips said were bringing in grants and contracts."


| | | |
| --- | --- | --- |
| | "From 1972 to 1995, employment in computer services [including software products] increased by 913%, and employment in engineering and architectural firms increased by 140%. (Employment in all non-agricultural jobs increased by 59% during that time.)... demand from consumers for computer services, which include individuals' purchases of software and household subscription to Internet servers, increased from virtually none in 1977 to $2G in 1993. Still, consumers' purchases f computer services remained less than 2% of the industry's output through 1993." --- William C. Goodman 1996 August "The software and engineering industries threatened by technological change?" _Monthly Labor Review_ pg 38 | |
2008-12-26
2008-12-26
_Billings Gazette_/_AP_
60 ginger-bread houses takes a lot of dough
"In it was 25 pounds of butter... Instead of mixing in one batch, he quartered the ingredients and made four, taking extra care to make sure the 2.75 cups of baking soda, the cup of salt and the two gallons of water were evenly distributed... This year he has custom-made cookie cutters. In the Wedco welding and steel manufacturing shop, staff tried to show him a giant crane and heavy machinery. Uh huh, Allen nodded. But can you make me some cookie cutters?... The scent of 2.3 gallons of brown sugar, 2.75 cups of ginger and 4.25 ounces of cloves will stay with him about a week... It calls for whole butter instead of oil. That makes the cookies sturdier. The flour makes it stronger and with less baking powder than other recipes, the slabs lie flatter... In one shot he goes through as much brown sugar, flour and molasses as most people do in years."
2008-12-26
Tristan Horowitz _Chicago Sun Times_
Unemployed college grads need bail-out plan, too
2008-12-26
Joe Guzzardi _V Dare_
Lone Ranger's Creed
2008-12-26
Chloe White _Knoxville TN News Sentinel_
Effects broad as University of Tennessee cuts: Larger class sizes, higher tuition and fees
"Thanks to the lottery-funded HOPE scholarship, which offers $4K per year, 99% of in-state under-graduates receive discounted tuition rates at UT-Knoxville, Martin said... 'For 6 years in a row, we've let in the best freshman class we've ever had, both in terms of their high school grade-point averages and in terms of their ACT scores, which have gone up a point or more literally every year over that time period.', Simek said."
| Under-grad tuition per credit hour for 2009 grads | Graduate tuition per credit hour | University |
| --- | --- | --- |
| $109 | ? | Florida State University |
| $214 | $329 | University of TN at Knoxville |
| $222 | $483 | UNC-CH |
| $225 | $499 | University of Florida |
| $241 | ? | Auburn |
| $433 | $448 | University of Alabama |
| $282 | ? | Univerity of Kentucky |
| $372 | ? | University of South Carolina |
| $375 | ? | University of Georgia |
2008-12-26
Thomas E. Brewton _View from 1776_
Policy Prescription: response to response to Helicopter Ben Hovers
2008-12-26 (5769 Kislev 29)
Rabbi Yonason Goldson _Jewish World Review_
When the past meets the future
2008-12-26 (5769 Kislev 29)
Caroline B. Glick _Jewish World Review_
Iran and Hamas do Christmas
2008-12-26

| | |
| --- | --- |
| DJIA | 8,515.55 |
| S&P 500 | 872.80 |
| NASDAQ | 1,530.24 |
| 10-year US T-Bond | 2.14% |
| crude oil | $37.71/barrel |
| gold | 871.20/ounce |
| silver | $10.53/ounce |
| platinum | $890.20/ounce |
| palladium | $176.00/ounce |
| copper | $0.08146875/ounce |
| natgas | $5.826/MBTU |
| reformulatedgasoline | $0.844/gal |
| heatingoil | $1.245/gal |
| dollarindex | 80.91 |
| yenperdollar | 90.55 |
| dollarspereuro | 1.4065 |
| dollarsperpound | 1.4675 |
| swissfranksperdollar | 1.0675 |
| indianrupeesperdollar | 48.445 |
| MorganStanleyHighTechIndex | 330.55 |

I usually get this info from MarketWatch and the "Commodities" and "Metals" and "Currencies" columns.



| | | |
| --- | --- | --- |
| | "The computer industry enjoyed a growth rate of 85% from 1975 to 1984, while the rest of total non-farm employment grew by 23%... After reaching an all-time high in 1984, the industry began to shed jobs rapidly, with employment falling at an average annual rate of 3%." --- Jacqueline Warnke 1996 August "Computer manufacturing: change and competition" _Monthly Labor Review_ pg 23 | |
2008-12-27
2008-12-27
Ginger Christ _Ashland OH Times-Gazette_
Drop in holiday hiring contributes to Ashland county unemployment increase
"The county [unemployment] rate rose from 7.8% to 8.6% in November -- a time of year when unemployment rates historically decrease, according to Ashland County Department of Job and Family Services Assistant Director Tracee Anderson. Anderson said there is typically a drop in unemployment due to seasonal hiring... November saw the continued effect of the Archway bakery closure, the impact of Ashland University's cuts and layoffs at Custom Hoist. Also, plants such as Mansfield Plumbing extended their shut-down periods."
2008-12-27
Thomas E. Brewton & Ronald J. Pestritto _View from 1776_
Cousin Teddy Roosevelt -- Regressive Leftist
2008-12-27
Thomas E. Brewton _View from 1776_
Leftist Bob Herbert finally realizes a glimmer of truth, but far from the whole
Bob Herbert: NYTimes: Stop Being Stupid
"We shipped American jobs over-seas by the millions and came up with the fiction that this was a good deal for just about everybody. We could have and should have taken the time and made the effort to think globalization through..."
2008-12-27
Peter Schiff _View from 1776_/_Wall Street Journal_
There Is No Pain-Free Cure for Recessions
Wall Street Journal


| | | |
| --- | --- | --- |
| | "Since 1972, the combined number of jobs in the engineering and computer services industries [in which BLS included software products] has increased by more than 300%, to about 1.9M. Jobs in engineering and architectural services (primarily engineering) increased by about 140%, to a level of 800K. Jobs in computer services increased to about 10 times their number in 1972, reaching 1M in 1995. But trends during the period of more than 2 decades have not been steady, with a severe slow-down in growth occurring in recent years." ---- William C. Goodman 1996 August "The software and engineering industries threatened by technological change?" _Monthly Labor Review_ pg 37 | |
2008-12-28
2008-12-28
_Economic Times of India_
India Inc goes after what's left of Americans' financial resources
"Quatrro BPO solutions has seen great demand for foreclosures and legal process out-sourcing (LPO) work. MD Raman Roy says his top management is focusing on bringing out solutions related to government bail-outs. Amid all this, banking and financial services is also showing some activity. While WNS is seeing some pick-up in demand from banking companies, EXL's Kapoor said financial services firms in the USA are looking at out-sourcing partners for regulatory compliance work."
2008-12-28
Dean Calbreath _San Diego CA Union-Tribune_
Some believe the financial crisis of 2008 is among the worst ever
"The Great American Mortgage Crisis of 2008 will go down as one of the nation's worst financial disasters, joining a roster that includes the Panic of 1893, the Bankers' Panic of 1907, the Oil Crisis of 1973 and -- most notorious of all -- the Crash of 1929. Stanford University finance professor James Van Horne can think of 16 other times in U.S. history when the country has faced this type of credit crisis, ranging from the Panic of 1819 when unemployment in some East Coast cities soared as high as 75%, to the 2001-02 recession when the popping of the dot-com bubble and the Sept. 11 terrorist attacks led to massive lay-offs and a 'jobless recovery'... The 13% drop in home values in 2008 exceeds any of the drops that have been recorded in the past 50 years and may rival or even top the declines of the Depression. Economist Robert Shiller, who helped develop S&P's Case-Shiller index of housing prices, estimates that since the market peaked in 2006, the nationwide price has declined 20%, or 24% after adjusting for inflation, and prices may fall 10% further over the next year or so. In comparison, Shiller estimates that home prices fell 30% during the [Great Depression]... Between 1800 and 1970, credit crises – often caused or accompanied by real estate collapses -- occurred in the United States on average once every 14 years, according to Van Horne's list. But since 1970, that average has been chopped to once every 8 years. Van Horne [mistakenly] blames the wave of financial and corporate deregulation that began in the 1970s and accelerated over the past 10 years... The speculative bubbles that caused credit crises in the past included railroads in the late 1800s, electronics and autos in the 1920s and high-tech and Internet startups in the late 1990s. But one investment has been common to almost every crisis: real estate. During the Panic of 1819, the real estate speculation involved farmland on the Ohio frontier. In the Panic of 1837, there was a real estate bubble along the Mississippi. The Panics of 1873 and 1893 involved investments in land near rail lines. The Crash of 1929 was preceded by the bursting of real estate bubbles in Florida and Southern California. Scott Reynolds Nelson, a history professor at Virginia's College of William and Mary, suggests that 2008 may be much more like 1873 than 1929. In 1873, the crisis started in Europe, where cheap mortgage terms spurred a residential real estate bubble. When the bubble popped, bankers in London tightened their credit terms, triggering a financial crisis in the United States, where banks already were overextended with speculative loans to railroads and railroad-related real estate... The result in 1873 was an international depression that sparked double-digit unemployment rates, corporate bankruptcies and widespread labor unrest. The United States did not fully recover until the mid-1890s, by which time it endured another credit crisis, known as the Panic of 1893..."
2008-12-28
Carlton Proctor _Pensacola FL News Journal_/_Gannett_
When will area economy turn around?
2008-12-28
Jonathan B. Cox _Raleigh NC News & Observer_/_McClatchy_
Economic situation grim but not hopeless
"Joblessness in North Carolina soared to a 25-year high in November after employers cut 46K jobs. The number of people unemployed in the state is at a record 359,319 -- and that might be low. The figures don't capture those who have dropped from the work force altogether."


| | | |
| --- | --- | --- |
| | "In 1970, the yen traded at 360 yen per dollar; in 1994 it traded at less than 100 yen per dollar. Between 1985 and 1986 alone the yen appreciated by about one-third against the dollar, moving from 238.5 yen per dollar to 168.5 yen per dollar." --- Susan Houseman & Machiko Osawa 1995 October "Part-time and temporary employment in Japan" _Monthly Labor Review_ pg 16 | |
2008-12-29
2008-12-29
_Effingham GA Herald_
Georgia's unemployment rate hit 7.5% in November
"The last time Georgia posted a seasonally adjusted unemployment rate at this level was in 1983 July when the rate was also 7.5%. The state rate remained above the national rate of 6.7% for the 10th straight month. At present, 365,244 unemployed Georgians are looking for work."
2008-12-29 04:47PST (07:47EST) (12:47GMT)
Jijo Jacob & Carl Bagh in Bangalore & David Cutler in London _Reuters_
Job cuts mount as global down-turn bites
"As many as 600K people in Britain could lose their jobs next year, making 2009 the worst year for unemployment since 1991..."
2008-12-29
James Fulford _V Dare_
Internet Filters -- Private Sector First Amendment Work-Around, or Gov't Censorship In Disguise?
2006-02-01: "Gina Trapani": Survive Internet Lock-Down
2008-12-29
John McCarthy _Florida Today_/_Gannett_
Economic outlook remains bleak through 2009 in Brevard county FL (table, graph)
2008-12-29
Joseph Tartakoff _Seattle WA Post Intelligencer_
M$ throws brib, er, uh, inauguration contributions at Obama
M$ Chairman Bill Gates and his wife Melinda Gates have each contributed the maximum $50K to Obama's inaugural committee. CEO Steve Ballmer and his wife Connie Ballmer have also each given $50K. Steven VanRoekel, the senior director, Windoze Server Solutions Group, donated the maximum $50K. Brad Smith, M$'s general consigliari, gave $25K. Craig Mundie, M$'s chief research and strategy officer, donated $25K.
inauguration committee 2009
2008-12-29
Thomas E. Brewton _View from 1776_
Hollywood's Love Affair with Homicidal Tyrants
2008-12-29 (5769 Teves 01)
Michael B. Oren _Jewish World Review_
Crisis and Opportunity
"Missing from the montage, however, was even a fleeting glimpse of the tens of thousands of Israelis who spent last night and much of last week in bomb shelters; of the house in Netivot, where a man was killed by a Grad missile; or indeed any of the hundreds of rockets, mortar shells, and other projectiles fired by Hamas since the break-down of the so-called cease-fire."
2008-12-29

| | |
| --- | --- |
| DJIA | 8,483.93 |
| S&P 500 | 869.42 |
| NASDAQ | 1,510.32 |
| 10-year US T-Bond | 2.06% |
| crude oil | $40.02/barrel |
| gold | 875.30/ounce |
| silver | $10.81/ounce |
| platinum | $917.90/ounce |
| palladium | $187.00/ounce |
| copper | $0.081875/ounce |
| natgas | $6.08/MBTU |
| reformulatedgasoline | $0.92/gal |
| heatingoil | $1.27/gal |
| dollarindex | 81.30 |
| yenperdollar | 90.40 |
| dollarspereuro | 1.4013 |
| dollarsperpound | 1.4555 |
| swissfranksperdollar | 1.047 |
| indianrupeesperdollar | 48.42 |
| MorganStanleyHighTechIndex | 328.35 |

I usually get this info from MarketWatch and the "Commodities" and "Metals" and "Currencies" columns.



| | | |
| --- | --- | --- |
| | "In 1993, the industry [sic357, computer and peripheral equipment manufacturing] employed 354K people and made up 1.9% of all manufacturing employment in 1994. This compares with 4.9% employed in motor vehicles and equipment, 2.6% in aircraft and parts, and 3.7% in textile mill products... shipments valued at $77G in 1993, or 2.5% of all manufacturing shipments... the largest [sub-category] is electronic computers with about 57% of employment in 1994 and 60% of shipments." --- Jacqueline Warnke 1996 August "Computer manufacturing: change and competition" _Monthly Labor Review_ pg 19 | |
2008-12-30
2008-12-30
Linda Halstead-Acharya _Billings MT Gazette_
Petroleum exploration in Sweet Grass county stirs up big dreams and fears
2008-12-30
_Conference Board_
Consumer Confidence Index Fell to 38
"Those saying jobs are 'hard to get' rose from 37.1% to 42.0% in November, while those claiming jobs are 'plentiful' decreased from 8.7% to 6.2%."
2008-12-30
Thomas E. Brewton _View from 1776_
Bernanke is not the gold standard in monetary management
2008-12-30
William McGurn _Wall Street Journal_
New Jersey Is the Perfect Bad Example
2008-12-30
Thomas E. Brewton _View from 1776_
Parasitical Greed of Labor Union Bosses
2008-12-30 (5769 Teves 03)
Jonathan Mark _Jewish World Review_
Disproportionate Response
"I condemn Israel's disproportionate attack on Hamas because, so far, it has only lasted four days and I would like to see a proportionate response that terrifies Hamas for 7 years, the years that have filled Sderot and neighboring towns with nightmares, death, amputations and trauma coming from rockets and mortars fired from Gaza. Perhaps a proportionate response would have Gaza's leaders fearful of being killed every day for the next 2 years, as Gilad Shalit has been terrified of torture and death every day for the last 2 years in his solitary Gaza dungeon... A proportionate response would so intimidate Hamas that they will grovel and, as a 'gesture', send cocoa and jam into Sderot, the way Israel has groveled in response to rockets from Hamas, sending cocoa and jam into Gaza. Imagine Churchill sending cocoa and jam into Berlin as a humanitarian gesture after -- during -- the bombing of London."
2008-12-30
Thomas Sowell _Jewish World Review_
Outliers
"The theme running through this book is that spectacular individual achievements -- outliers -- are not simply a matter of personal merit but come out of a background of special circumstances that enable outstanding individual ability to lead to performances far beyond the norm... This is not to say that nothing can be done. One of the most inspiring chapters in _Outliers_ is about a KIPP charter school serving minority students, whose academic performances far exceed those of other minority students, even though these students were selected by lottery, rather than on the basis of ability... a crucial factor in the success of the KIPP schools is a commitment by the students and their parents to a demanding educational program."


| | | |
| --- | --- | --- |
| | "Temporary help agencies were prohibited in 1947 because Japanese officials believed that, before WW2, they had exploited workers. These agencies were legalized in 1985, but subjected to considerable regulation. As a result, the share of temporary help, or dispatched, workers in paid employment is fairly small -- 0..3% in 1992 -- although it is rapidly growing." --- Susan Houseman & Machiko Osawa 1995 October "Part-time and temporary employment in Japan" _Monthly Labor Review_ pg 12 | |
2008-12-31
2008-12-31
_National Acadeny of Sciences_
50th anniversary of end of the International GeoPhysical Year (IGY)
Jimbo Wales's Wikipedia on the IGY
NOAA on IGY
Penn State University
House Concurrent Resolution honoring 50th anniversary of IGY
University of Colorado: Videos of the IGY
University of Alaska: Sydney Chapman and the IGY
2008-12-31 05:30PST (08:30EST) (13:30GMT)
Scott Gibbons & Tony Sznoluch _DoL ETA_
un-employment insurance weekly claims report
current press release
"The advance number of actual initial claims under state programs, unadjusted, totaled 718,468 in the week ending Dec. 27, an increase of 1,892 from the previous week. There were 507,908 initial claims in the comparable week in 2007. The advance unadjusted insured unemployment rate was 3.4% during the week ending Dec. 20, unchanged from the prior week. The advance unadjusted number for persons claiming UI benefits in state programs totaled 4,568,685, a decrease of 19,701 from the preceding week. A year earlier, the rate was 2.1% and the volume was 2,812,156. Extended benefits were available in North Carolina, Oregon, and Rhode Island during the week ending Dec. 13."
graphs
more graphs
2008-12-31 (5769 Teves 04)
Dore Gold _Jewish World Review_
Disproportionate Force
2008-12-31 (5769 Teves 04)
Thomas Sowell _Jewish World Review_
The Art of the Impossible
"politics, where the impossible is one of the biggest vote-getters."
2008-12-31 (5769 Teves 04)
Walter E. Williams _Jewish World Review_
Teaching Economics
"I tell students that if they hear me say something subjective, without my having prefaced it with 'in my opinion', they are to raise their hand and tell me that they took my class to learn economics and not to be indoctrinated with my values."


| | | |
| --- | --- | --- |
| | "Reduction in cost was the most frequent reason cited for hiring more part-time workers and second most frequent reason cited for hiring more temporary and day workers and dispatched workers... By law, dispatched workers must possess special skills that companies have difficulty finding among regular workers... a company [its executives] may wish to hire part-time and temporary workers who can be dismissed more easily than regular workers to provide a buffer against fluctuations in demand... over time a company may reduce labor costs by hiring part-time and temporary workers if the wage savings from hiring non-regular workers more than compensate for any higher productivity that regular workers may achieve. Part-time and temporary workers also generally receive fewer company-provided fringe benefits. In addition, Japanese employers are not subject to unemployment insurance, pension, and health insurance pay-roll taxes on many part-time and temporary workers... Before 1989, employers were not required to pay unemployment insurance taxes on part-time workers. Under current law, employers must pay unemployment insurance taxes for part-time workers who work more than 20 but fewer than 30 hours per week, who are expected to work at least 1 year, and who earn more than 900K yen per year (about $9K), although the rate is less than that assessed for full-time workers. For all part-time employees who work 30 or more hours per week, employers must pay the unemployment insurance tax rate applicable to full-time workers... Since 1961, everyone in Japan has been enrolled in some form of health insurance... However, employers are not required to cover part-time workers who work less than three-fourths of the weekly hours of regular workers." --- Susan Houseman & Machiko Osawa 1995 October "Part-time and temporary employment in Japan" _Monthly Labor Review_ pg 14 | |
2008
Titus Galama, James Hosek _RAND Corporation_
U.S. Competitiveness in Science and Technology (pdf)
"The author of a Washington Watch article noted that 'similar fears of a STEM work-force crisis in the 1980s were ultimately unfounded' (Andres, 2006). Neal McCluskey, a policy analyst from the Cato Institute, noted that similar alarm bells were sounded decades earlier (and in his view, have had underlying political agendas): Using the threat of international economic competition to bolster federal control of education is nothing new. It happened in 1983, after the federally commissioned report _A Nation at Risk_ admonished that 'our once unchallenged preeminence in commerce, industry, science, and technological innovation is being over-taken by competitors throughout the world', as well as the early 1990s, when George Bush the elder called for national academic standards and tests in order to better compete with Japan. (McCluskey, 2006). Roger Pielke of the University of Colorado observed that such issues as poor student performance have an even longer history, with no negative outcomes. Arguments that 'certain other countries produce a greater proportion of scientist and engineering students or that those students fare better on tests of achievement...have been made for almost 50 years', he stated, 'yet over that time frame the U.S. economy has done quite well'... Pielke continues, 'Patents granted: Not decreasing, but increasing. Papers published: Not decreasing, but increasing. Nobel Prizes: Not declining, US dominant' (Pielke, 2006)... Judging by recent versus past wage and unemployment trends, there is no evidence of a current shortage of qualified S&E workers."
2008
Guillerima Jasso, Douglas S. Massay, Mark R. Rosenzweit & James P. Smith _International Migration Review_ IZA Discussion Paper #3441
From Illegal to Legal: Estimating Previous Illegal Experience among New Legal Immigrants to the United States (pdf)
abstract
2008
Bert Ely _Library of Economics and Liberty_
the savings and loan crisis of the late 1970s through the early 1990s in which 1,043 out of the 3,234 savings and loan associations failed
Reuters: chronology of S&L crisis of the 1970s, 1980s, and early 1990s
2008
_WGBH_
Looking back at the Scholastic Aptitude Test of 1926

| | | |
| --- | --- | --- |
| | "Between 1960 and 1984, employment in the manufacturing of computers and computer equipment rose by 259%, compared with a 74% increase in total non-farm pay-roll employment. However, from 1984 to 1995, the computer manufacturing industry began to change, losing 32% of its work force." --- Jacqueline Warnke 1996 August "Computer manufacturing: change and competition" _Monthly Labor Review_ pg 18 | |
---
---
Presidential candidate fund-raising, expenditures, and debt
| | | |
| --- | --- | --- |
| | "The share of computer equipment purchased in the United States that is imported has risen from 42% in 1989 to an estimated 65% in 1995. Part of these imports are from US computer companies that have opted to move production facilities over-seas [off-shored them] to take advantage of the lower labor rates, as well as [the expectation that they will be able to] expand into local markets. Scotland's Silicon Glen has seen employment at American-owned computer manufacturing plants grow by 41%... While this may help [industry executives] it does not increase domestic employment. In fact, this expansion abroad occurred at the same time that employment was declining in the United States, and partially explains the employment declines seen in recent years... Asian-origin parts and peripherals 'represented more than 80% of total imports' in 1994." --- Jacqueline Warnke 1996 August "Computer manufacturing: change and competition" _Monthly Labor Review_ pg 26 (citing _US Global Trade OutLook: 1995-2000: Toward the 21st Century_ 1995 March USDoC, International Trade Administration pg 124) | |
Movies Coming Soon
---
External links may expire at any time.
Neither this page, nor the opinions expressed or implied in it are endorsed by Michael Badnarik, Ron Paul, Bob Barr, Wayne Allyn Root, Warner Brothers, Gary Johnson, president Donald Trump, nor by my hosts, Kermit and Rateliff.

---