updated: 2019-01-15s

| | | |
| --- | --- | --- |
| | "Every thing can be inherited except sterility. None of your direct ancestors died childless." --- Matt Ridley 1994 _The Red Queen_ pg 5 | |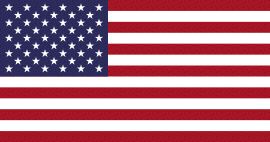 captain William Scott's flag for the Republic of Texas.
2006 November
1st month of the 4th quarter of the 7th year of the Clinton-Bush economic depression
| | | |
| --- | --- | --- |
| | "Employee anger roared in the 1990s, triggering union militancy, strikes & sabotage. Once the anger has subsided, people get depressed. Survey after survey has recorded the high levels of depression among employees across institutions. During major down-sizing, suicide levels increase. Unprecedented levels of family violence & break-up occur." --- Terrence E. Deal & Allan A. Kennedy 1998 December _The New Corporate Cultures_ pp 170-171 | |
2006-11-01 - 6 Days Until Congressional Election
2006-11-01
_Dice_
Dice Report: 95,374 job ads

| | |
| --- | --- |
| Total | 95,374 |
| UNIX | 14,886 |
| Windoze | 15,373 |
| Java | NA |
| C/C++ | 17,528 |
| body shop | 37,605 |
| permanent | 64,450 |
graph of job ads by OS and language
graph of job ads by perm vs. temp
2006-11-01 03:01PST (06:01EST) (11:00GMT)
Rex Nutting _MarketWatch_
Body shop, Hudson Highland Group, claims US workers feeling better financially
2006-11-01 (03:06PST) (06:06EST) (11:06GMT)
_Monsters and Critics_
Calcutta became Kolkata, Bombay became Mumbai, Madras became Chennai, now Bangalore is Bengaluru... or maybe Bengalooru
Network World
"Bangalore is known as Bengaluru in Kannada, a Dravidian language spoken in the state... Apart from Bangalore, Gulbarga would be known as Kalburgi, Shimoga as Shivamogga, Chikmaglur as Chikka-magaluru and Mysore would be known as Mysooru... In 1995, India's commercial capital, Bombay, was renamed Mumbai. India's southern metropolis of Madras was renamed Chennai a year later. In 2001, Calcutta, the biggest city in India's east, was renamed Kolkata. The Indian capital has also seen renaming its major landmarks. In 1996, one of New Delhi's best known commercial addresses, Connaught Place, named after the Duke of Connaught, was renamed Rajiv Chowk, after former Prime Minister Rajiv Gandhi."
2006-11-01 04:00PST (07:00EST) (12:00GMT)
Rex Nutting _MarketWatch_
Weekly mortgage applications fell 3% last week, 11.2% in the last year, while rates drop slightly
2006-11-01 05:15PST (08:15EST) (13:15GMT)
Lou Dobbs _CNN_
The USA has the best democracy money can buy
2006-11-01 07:38PST (10:38EST) (15:38GMT)
Robert Schroeder _MarketWatch_
Construction spending fell 0.3% in September, private residential construction down 1.1%
2006-11-01
Marcus Yam _Daily Tech_
Epson to Off-Shore (Far-Shore) US Tech Support to Philippines
2006-11-01 10:00PST (13:00EST) (18:00GMT)
_Medical News Today_
Resveratrol extracted from red wine lets mice on high fat diet stay healthy
"Red wine and red grapes contain a chemical, called resveratrol, that can offset some of the effects of gluttony, say researchers from the National Institute on Aging, Harvard Medical School, USA. Resveratrol does not seem to be able to get rid of the obesity, but it can lower glucose levels, help your liver and improve your heart."
2006-11-01 11:30PST (14:30EST) (19:30GMT)
Greg Robb _MarketWatch_
ISM factory index fell from 52.9% in September to 51.2% in October (with graph)
ISM press release>

2006-11-01
_Creative Mac_
Indian body shop, Tata, has bought 75% stake in TKS-Teknosoft, SA for $80M
Houston Chronicle
Business Week

2006-11-01 12:16PST (15:16EST) (20:16GMT)
Marianne Kolbasuk McGee _Information Week_
Employers should invest in US employees' degrees
"One source for funding could come from hiking government fees that U.S. companies pay to employ foreign H-1B visa holders to $5K per worker, per year. Right now, employers pay a one-time government fee of about $1,500 per H-1B worker."

2006-11-01
Jim Abrams _AP_/_Albuquerque Tribune_
GAO report rips IRS for out-sourcing extortion

2006-11-01
_The Age_
Conspiracy of Indian body shop executives, NASSCOM, to standardize test for job seekers
"Currently, only about 25% of graduates from [Indian] technical institutions and 10%-15% of [India's] general college graduates are suitable for employment in the out-sourcing industry, it said."

2006-11-01
Bill Steigerwals _Laurel Leader-Call_
Lou Dobbs is angry
"The namesake of CNN's business report 'Lou Dobbs Tonight' is hopping mad at both political parties, Congress, corporations, lobbyists, banks, the main-stream news media and everyone else he can think of for waging or supporting what he calls 'class warfare' on the middle class... 'The Number One issue that has to be confronted by about 250M middle-class Americans is their lack of representation in Washington, DC. Nothing is more important than regaining political influence and representation for our middle class... This has been going on now for about 15 to 20 years, but it has accelerated in the last five with free-trade agreements, with out-sourcing, with the importation of illegal labor, and the absolute influence of corporations over legislation. Corporate America is spending over $2G a year to not only influence Congress but to actually write legislation, as in the example of the 2005 bankruptcy law, in which the credit card companies actually wrote the legislation... More Americans own homes but they have the lowest amount of equity in their homes in history...'"

2006-11-01
Walden Bello _Inq7_
Chain-gang economics: Red China, the USA and the global economy
"'The world is investing to little.', [said] Raghuram Rajan, the new chief economist of the International Monetary Fund [IMF]... [Red China] and the United States, however, appear to be bucking the trend, though GDP growth in the USA has flattened very recently. But rather than signs of health, growth in these 2 economies -- and their ever more symbiotic relationship with each other -- may actually be an indicator of crisis. The centrality of the United States to both global growth and global crisis is well known... The [Red Chinese] government can mitigate excess capacity by expanding people's purchasing power via a policy of income and asset redistribution. Doing so would probably mean slower growth but more domestic and global stability. This is what [Red China's] so-called 'New Left' intellectuals and policy analysts have been advising. [Red China's] authorities, however, have apparently chosen to continue the old strategy of dominating world markets by exploiting the country's cheap labor. Although [Red China's] population is 1.3G, 700M people -- over half -- live in the countryside and earn an average of just $285 a year, according to some estimates. This reserve army of rural poor has enabled manufacturers, both foreign and local, to keep wages down. Aside from the potentially destabilizing political effects of regressive income distribution, the low-wage strategy, as Hung points out, 'impedes the growth of consumption relative to the phenomenal economic expansion and great leap of investment'. IOW, the global crisis of over-production [actually artificially distorted pricing] will worsen as [Red China] continues to dump its industrial production on global markets constrained by slow growth..."
Global Imbalances: An Assessment

2006-11-01 15:02PST (18:02EST) (23:02GMT)
_KMBC_
ACORN workers indicted for voter fraud
"The Kansas City Election Board told KMBC they found suspicious forms, such as seven applications from one person and an application for a dead man. 'There is some motive behind it -- this is not accidental.', said Ray James with the Kansas City Election Board. Election officials said some of the application cards had false addresses, signatures and phone numbers. ACORN officials in Kansas City said they turned in the 4 people who were indicted."


2006-11-02 - 6 Days Until Congressional Election

2006-11-02 05:30PDT (08:30EST) (13:30GMT)
Subri Raman & Tony Sznoluch _DoL ETA_
un-employment insurance weekly claims report
current press release
"The advance number of actual initial claims under state programs, unadjusted, totaled 300,091 in the week ending October 28, an increase of 8,563 from the previous week. There were 294,376 initial claims in the comparable week in 2005. The advance unadjusted insured unemployment rate was 1.6% during the week ending Oct. 21, unchanged from the prior week. The advance unadjusted number for persons claiming UI benefits in state programs totaled 2,096,218, a decrease of 20,662 from the preceding week. A year earlier, the rate was 1.9% and the volume was 2,378,680. Extended benefits were not available in any state during the week ending October 14."

2006-11-02 07:02PST (10:02EST) (15:02GMT)
Rex Nutting _MarketWatch_
CGC says lay-off announcements were down 31% in October
"Big U.S. corporations announced 69,177 job cuts in October, down 31% from September's tally, Challenger Gray & Christmas reported Thursday. October's unscientific tally was down 15% from 2005 October... Lay-off announcements had surged in September, reaching 100,315... For the year to date, job-reduction announcements as tracked by Challenger are down 18% to 708,406. The automotive industry continued to slash pay-rolls, announcing 19,497 more lay-offs in October. The retail industry announced 11,178 job cuts, many due to intense competition in the industry. The auto sector has announced 131,139 reductions this year. In retail, job cut [announcements] soared to nearly 3 times the normal monthly level..."

2006-11-02 07:02PST (10:02EST) (15:02GMT)
Rex Nutting _MarketWatch_
Productivity stable as compensation begins to recover
BLS data

2006-11-02 08:32PST (11:32EST) (16:32GMT)
Robert Schroeder _MarketWatch_
Factory orders up 2.1% in September, down 2.5$ if transportation orders are excluded
census bureau press release

2006-11-02 10:17PST (13:17EST) (18:17GMT)
Matt Andrejczak _MarketWatch_
Sanjay Kumar, former Computer Associates CEO, sentenced to 12 years in prison, fined $8M for fraud: Restitution to be set in February

2006-11-02
Steve Hamm & Dawn Kopecki _Business Week_
Tech globalization's threat to US security
"As combat becomes increasingly high-tech, Pentagon officials worry that 'accidental defects' or 'maliciously placed code' buried within a computer program could compromise the security of the Defense Department network and, ultimately, hurt its ability to fight wars, says Pentagon spokesman major Patrick Ryder. A task force of the Defense Science Board is in the final stages of preparing a recommendation on how to deal with the fact that some of the software the military buys is produced off-shore. While task force deliberations are secret, the conversations between its members and outside technology and security experts are raising concerns among tech industry groups here and abroad... The worry is that the Pentagon might enact policies forcing tech suppliers to break off pieces of their global supply chains, making it difficult to deliver the most advanced products at affordable prices. These days, computer builders, chip-makers, software publishers, and tech-services outfits all tap inexpensive programming talent in foreign countries -- sometimes assembling Lego-like chunks of code from different sources. This includes not just software for computers and networks but, in some cases, programs for military aircraft, missile guidance, and battlefield management systems. Industry [executive] advocates are concerned that efforts to fence out security threats could bring a return to the days when too much of the stuff the Pentagon bought was custom-made [and that they will have a more difficult time diverting large portions of the transactions into the executives' personal pockets]... Just 3 weeks ago, the Commerce Department revealed that attacks by [Red Chinese] hackers forced one of its bureaus to cut off Internet access and discard virus-infected computers. It was the second such major attack on U.S. government computers since July... There are no easy solutions to lowering risk, since pieces of software made by foreigners are embedded throughout computing equipment and software packages—whether they're sold by U.S. companies or not..."

2006-11-02
Edwin S. Rubenstein _V Dare_
History of cheap Chinese labor in Canada
"Canada currently admits about 250K legal immigrants annually, or approximately 83 per every 10K residents. By comparison, the U.S. is almost xenophobic: we admitted 1.12M legal immigrants in 2005, or roughly 38 per every 10K Americans [plus about the same number of illegal aliens, for a total of 76 per 10K]. On a per capita basis, Canadian immigration is the highest in the world... '[Red China] does not accept any immigrants. We have a large enough population. A foreigner can visit on a tourist visa that can be extended for up to 6 months. Then you must leave. To apply for a temporary work permit, you must first have an official letter of invitation from a company authorized by the [Red Chinese] government.'"


2006-11-03 - 4 Days Until Congressional Election

2006-11-03 06:45PST (09:45EST) (14:45GMT)
_CBS_
Mosque stand-off ends with rush of human shields, 2 of whom were killed
"Palestinian gunmen holed up in a mosque escaped Friday as Israeli forces fired at a group of women who streamed to the scene to serve as human shields, killing 2 and wounding at least 10, the army and witnesses said. At least two of the escaping gunmen were disguised as veiled women. The dead women were among several hundred who had heeded a call by Hamas militants to ring the mosque in the northern Gaza town of Beit Hanoun. Their presence allowed the gunmen inside to escape, some reportedly wearing robes supplied by the women, ending their 19-hour stand-off with soldiers parked outside in tanks and armored personnel carriers. Troops seized Beit Hanoun on Wednesday in their fiercest bid in months to halt Palestinian rocket fire on nearby Israeli communities."

2006-11-03 07:30PST (10:30EST) (15:30GMT)
Greg Robb _MarketWatch_
ISM services index rose from 57 in August 52.9 in September to 57.1 in October: Employment index was 51.4 in August, 53.6 in September, 51 in October
ISM press release

2006-11-03 04:55PST (07:55EST) (12:55GMT)
_CNN_
Gaza militants hide among women
Word Press
"Palestinian militants who had been in a fire-fight with Israeli soldiers escaped Friday, many of them slipping away in a crowd of women who had come to join what had begun as a stand-off. Israeli troops fired into the crowd, and there were reports of civilian casualties. The gunmen had sought cover at a northern Gaza mosque for hours, mingling with a crowd of Palestinian women who had formed a human shield outside, the Israel Defense Forces said. Palestinian sources said some of the militants had put on women's clothes... An IDF spokesman said the troops fired on the women because two of the militants were hiding among the group. He said both men were killed."

2006-11-03 14:15PST (17:15EST) (22:15GMT)
_BBC_
Two of hundreds of women shielding terrorists were killed
"One of the women told the BBC they had dressed the militants in women's clothes to help them escape... In the dramatic mosque rescue, Hamas radio issued an appeal to local women when a tense stand-off developed between Israeli forces surrounding the building and up to 15 militants who had taken refuge inside... 'All the women headed to the mosque to get the Palestinian... men... But the Israeli occupation forces were firing heavily at us with their machine guns and also threw stun grenades at us. We entered the mosque and indeed we got all the resistance men out and put female attire on them so that the [Israelis] wouldn't arrest them.'... Shots were fired as the women approached Israeli forces. As some of the women tried to pass the troops, further shots came and two women fell to the ground... 'We saw crowds of women. Behind the women hid some of the militants. Some of them were even dressed up as women: we have footage.', she said."

2006-11-03 15:41PST (18:41EST) (23:41GMT)
Yakub Ralwah _AP_/_Yahoo!_
Phlistine women help free terrorists
"Hundreds of Palestinian women in robes and head scarves streamed into a Gaza combat zone Friday to help free gunmen besieged by Israeli troops at a mosque. Two women who came under fire were killed and at least 10 wounded, but some gunmen managed to escape. The women, many with ties to the Islamic militant group Hamas, left their homes after daybreak in response to appeals on the local Hamas radio station or telephone calls from friends and relatives. By nightfall, they were celebrated as heroes, an unusual role in a deeply conservative society that tends to keep women on the sidelines. Until Friday, battling Israeli troops had been men's business in Gaza. The mosque stand-off came on the third day of Israel's fiercest bid in months to halt Palestinian rocket fire on Israeli border communities. The offensive began Wednesday, when Israeli forces took over the northern Gaza town of Beit Hanoun, close to the border with Israel. In all, 35 Palestinians have been killed in Gaza since Wednesday, including 17 on Friday. Among those killed Friday were the two women protesters, a 16-year-old boy, two medics and at least 10 militants. Most of the deaths Friday were a result of a series of Israeli air strikes after sundown. In the deadliest hit, five Palestinians were killed in an Israeli strike in the Jebaliya refugee camp. The army said the strikes targeted militants trying to plant explosives or launch rockets."

2006-11-03
Julie Stahl _Cybercast News Service_
Hamas Urged Women and Children to Shield Terrorists in Mosque
"At least a dozen Palestinian gun-men eluded Israeli capture in the Gaza Strip on Friday, first by taking refuge in a mosque and then by calling on women and children to shield them so they could escape. Palestinians reported at least one women killed and a second was in critical condition after they were shot during the fray. The Israeli Army said its soldiers had fired only at armed gunmen, who were firing at them from within the crowd. The stand-off began on Thursday evening when some three dozen Palestinian gunmen -- fleeing Israeli forces -- took refuge in a mosque in the northern Gaza Strip town of Beit Hanoun. Gunmen and Israeli troops exchanged fire during the night and part of the mosque's roof collapsed. On Friday morning, Hamas radio put out a call for women and children to come to the mosque -- to form a human shield around the gunmen so they could escape... About 3K protestors, most of them women, turned out to protect the gunmen -- and the ploy worked... This is not the first time that Palestinian gunmen have taken cover in religious buildings to escape Israeli forces. Four years ago, 200 armed Palestinians spent more than a month holed up in Bethlehem's Church of the Nativity."

2006-11-03
Dave Kopel _National Review_
How will the elections affect the right to own and carry arms: NRA & GOA ratings

2006-11-03
Kari Lydersen _CorpWatch_
Global Horizons abuses guest-workers
"The migrant workers paid up to $8K each to Thai recruiters working for Global Horizons, a California-based company, which then obtained H-2A agricultural guest worker visas for them, flew them to Washington and set them up in housing, as required by the federal program. Before taking the jobs, the workers had been told they would live in apartments, eat meals catered by a Mexican restaurant and be able to send significant amounts of money home to their families, according to the Seattle Times. Instead Global Horizons housed the Thais in motels and trailers that had not been approved, as required, by the state labor department. Without kitchens or laundry facilities, they would cook in hot plates on the floor and wash their clothes in trash cans, according to investigations by legal aid groups reported in local media. Photos provided to CorpWatch by Seattle Times reporter Lornet Turnbull showed groceries crammed into motel mini-fridges, make-shift kitchens constructed on motel room floors and cramped dormitories in a trailer with bunk beds blocking emergency exits."

2006-11-03
Edwin S. Rubenstein _V Dare_
October employment data show record displacement of US citizens by immigrants, non-immigrants and illegal aliens (with graph)
"From our perspective here at VDARE.COM, the October job pop was really a bust. We refer, of course, to the 'other' employment survey, of households rather than businesses, which gives some indication of the immigrant share of job growth. The household survey showed that a whopping 437K new positions were created in October. But the gains were overwhelmingly skewed toward Hispanics—our proxy for immigrants, because about 40% of them are foreign-born. Here are month's gains by racial group: Total: +437K (+0.30%); Hispanic: +292K (+1.49%); Non-Hispanic: +145K (+0.12%). More than two-thirds of October's new jobs went to Hispanics, who represent just 14% of the U.S. labor force... Among white males, unemployment actually rose -- to 3.0% in October from 2.9% the prior month. Similarly, Black male unemployment rose -- to 7.9% in October from 7.7% in September. Yet the same seasonally unadjusted figures show that unemployment declined among Hispanic males -- to 3.4% in October from 3.7% in September... Since the start of Bush II's administration (2001 January) Hispanic employment has risen 3.730M, or 23.1%. Just 3.781M jobs were filled by non-Hispanics, a gain of only 3.1%."

2006-11-03

| | |
| --- | --- |
| DJIA | 11,986.04 |
| S&P 500 | 1,364.30 |
| NASDAQ | 2,330.79 |
| 10-year US T-Bond | 4.72% |
| crude oil | 59.14 |
| gold | 629.20 |
| silver | 12.635 |
| platinum | 1,209.40 |
| palladium | 335.10 |
| copper | 0.207656 |
| natgas | $7.884/MBTU |
| unleadedgasoline | $1.5069/gal |
| heatingoil | $1.6775/gal |
I usually get this info from MarketWatch, which gets them from BigCharts.
| | | |
| --- | --- | --- |
| | "When a severe drought struck the land toward the end of his reign, however, a prophet named Eli-Jah ('Yahweh is my god!') began to wander through the land, clad in a hairy mantle & a leather loin-cloth, fulminating against disloyalty to Yahweh. He summoned King Ahab & the people to a contest on Mount Carmel between Yahweh & Baal... By sending rain, Yahweh had usurped the function of Baal, the Storm God, proving that he was just as effective in fertility as in war." --- Karen Armstrong 1993 _An History of God_ pp 25-26 | |
2006-11-04 - 3 Days Until Congressional Election
2006-11-04 (00:57PST) (03:57EST) (08:57GMT)
Jean-Baptiste Piggin _Monsters and Critics_
Germany parliament deputy threatened after she asked Muslim women to abandon the wearing of head-scarves
"Turkish-born Ekin Deligoz, 35, has occupied a Greens party seat since 1998, the year after she was naturalized as a German, but she only gained national attention last month when she assailed the scarf as a symbol of backwardness and submission to male dominance."
2006-11-04
Chris Hawley _Arizona Republic_
Mexican factory owners whine of labor shortage
"Most migrants turn up their noses at Mexican factory jobs, which typically pay unskilled workers less than 120 pesos ($11.30) a day. Migrants know that they can earn 5 or 6 times as much just across the border in the United States. Mexican companies say they can't afford to raise their wages because they are competing with assembly plants in [Red China] and India, where the pay is even lower... During the 2000-2001 economic slump, many U.S. companies moved manual factory work, such as clothing manufacturing, from Mexico to [Red China] to cut costs."
2006-11-04
Daneen G. Peterson _Stop the North American Union_
Treason Abounds as Government Cabal Plots North American Union
2006-11-04
Sher Zieve _Chron Watch_
Main-stream media and Democrats are terrorists' best friends

2006-11-05 - 2 Days Until Congressional Election

2006-11-06 - 1 Days Until Congressional Election
2006-11-06
Steve Goldstein _MarketWatch_
Lakshmi Mittal CEO of merged Arcelor Mittal Steel
"The 56-year-old Mittal formed his steel giant by merging LNM Holdings, Ispat International and International Steel Group. Arcelor was founded by the combination of European steel giants Aceralia, Arbet and Usinor."
2006-11-06
Frosty Wooldridge _American Daily_
Cheap labor my arm-pit
"An October report by the Washington Post exposed illegal aliens sending $25G in cash back to Mexico annually. Another $25G transfers to Central and South America. An additional $16G U.S. dollars vanish into Asia annually. Cash remittances sent back to immigrant countries bleed the United States into serious financial consequences. We suffer a $700G annual trade deficit from over 3.1M jobs off-shored and out-sourced -- compliments of your U.S. Congress with their wonderful H-1B, H-2B and L-1 visas giveaways... When you add in the $1.6G you pay in federal funds to pay for the 618K convicted illegal aliens sitting in our state and federal prisons, you can't define them as 'cheap labor' much longer... When you look at the millions of American working poor now standing in the food stamp and unemployment lines, billions of your hard earned dollars pay for their welfare and medical payments -- the real meaning of illegal aliens working the jobs that 'Americans won't do' brings a whole new understanding to 'cheap labor'... Today, Mexico, Asia, Central and South America devour the United States like parasites. Worse, our elected parasites in Washington, DC make it possible by ignoring our immigration laws. They allow illegal parasites to suck the financial life-blood out of our country while the illegals destroy our educational, medical, prison, language and cultural integrity."
2006-11-06
Orson Scott Card _Real Clear Politics_
War on Terror is the only issue this election day>
excerpt on InstaPundit
discussion at TailRank
"And the success of the War on Terror now teeters on the fulcrum of this election. If control of the House passes into Democratic hands, there are enough withdraw-on-a-timetable Democrats in positions of prominence that it will not only seem to be a victory for our enemies, it will be one. Unfortunately, the opposite is not the case -- if the Republican Party remains in control of both houses of Congress there is no guarantee that the outcome of the present war will be favorable for us or anyone else. But at least there will be a chance... the Democratic Party seems hell-bent on losing it -- and in the most damaging possible way..."
2006-11-06
_Chemical & Engineering News_/_ACS_
2007 Employment Outlook
"The economy shows signs of slowing, but firms may be hiring more chemists, engineers... the employment picture for chemists isn't clear... The percentage of ACS-member chemists in the domestic work-force who did not have full-time jobs as of March of this year was 8.7%. This number is down a little from its all-time high of 9.2% one year ago but well above the recent low of 5.4% in 2001."
index

2006-11-07
--- Election Day ---
2006-11-07 07:06PST (10:06EST) (15:06GMT)
David Weidner _MarketWatch_
Investment brokers will likely see 20% increase in bonuses
2006-11-07 11:14PST (14:14EST) (19:14GMT)
Vivek Wadhwa _Business Week_
USA doesn't need flood of foreign engineers, USA needs to keep research at home
"Education should always be improved, and math and science are really important, but education and graduation rates aren't the issues to worry about right now. A new Duke University engineering study conducted by my students concludes that there's no real shortage of engineers, and that American workers' education levels isn't what's leading to off-shoring. We've got a lot to worry about, but it helps to understand the real issues... 80% of the respondents to our questionnaire reported that their U.S. engineering jobs were filled within 4 months, and that offer-acceptance rates have stayed constant or increased over the past 3 to 5 years. 88% didn't offer signing bonuses or offered them to less than 20% of potential employees. Intel and M$ may have difficulty in hiring engineers with specific skills at competitive salary levels, but our data don't indicate a general shortage of engineers... The majority of respondents said they didn't mandate that job candidates possess a 4-year engineering degree. 40% hired engineers with just 2- to 3-year degrees or diplomas, and an additional 17% said they would hire similar applicants if they had additional training or experience... if companies are prepared to go off-shore, they're willing to recruit and train raw talent... At a recent National Academy of Engineering conference, University of Texas Professor Ted Rappaport presented an analysis of research and development investments by telecoms over the past few years. His research shows that all but 5 of the 57 major research initiatives announced were located outside the U.S. Rappaport believes that as a result, U.S. students have lost interest in entering graduate school to pursue research in the telecom field."
full report
2006-11-07 12:23PST (15:23EST) (20:23GMT)
Robert Schroeder _MarketWatch_
US consumer credit dropped by most since 1992 April
"Total consumer credit fell by $1.20G in September, or by a seasonally adjusted annual rate of 0.61%, to $2.366T, the Fed said. In 1992 April, outstanding consumer credit fell by $1.78G, according to the Fed... Most of the decline was in so-called non-revolving credit, like loans for cars and boats. Non-revolving credit fell by $4.05G, or by a seasonally adjusted annual rate of 3.21%, to $1.50G. The drop in nonrevolving credit is the largest since October 1991, when it fell by $4.81G. Revolving credit like credit card loans, meanwhile, grew by $2.85G, or at an annual rate of 4.00%, to $857G."
2006-11-07 15:25PST (18:25EST) (23:25GMT)
John Spence _MarketWatch_
Builders don't expect improvement in housing market
2006-11-07

| | |
| --- | --- |
| DJIA | 12,156.77 |
| S&P 500 | 1,382.84 |
| NASDAQ | 2,375.88 |
| 10-year US T-Bond | 4.66% |
| crude oil | 58.93 |
| gold | 627.70 |
| silver | 12.675 |
| platinum | 1,192.30 |
| palladium | 334.30 |
| copper | 0.21034 |
| natgas | $7.755/MBTU |
| unleadedgasoline | $1.5241/gal |
| heatingoil | $1.6803/gal |
I usually get this info from MarketWatch, which gets them from BigCharts.
2006-11-08
2006-11-08 08:15PST (11:15EST) (16:15GMT)
Greg Robb _MarketWatch_
Mortgage applications up in latest week
2006-11-08
Uttara Choudhury _DNA India_
Indian-Americans voted for Democrats
"Almost 60% of Indian Americans are registered Democrats... Sanjay Puri, chairman of the US Indian Political Action Committee (USINPAC), said there were several hot-button issues for Indian Americans who took part in the polls. 'The Indian nuclear energy deal was right up there with green cards and visas. Then there is the corollary issue of out-sourcing. Democrats are strongly allied with the labour unions which are against out-sourcing. These issues had implications on how people voted.', Puri told DNA. 'The H1-B expansion is something we have been pushing hard. It will be interesting to see how Democrats play to that because it got caught up in the whole border security and immigration issue. But we do have some good friends in the Democrats who have been very supportive on this issue.', added Puri."
2006-11-08
_PR News Wire_
Business RoundTable Urges Congress to Shaft Science and Tech Workers
"Business Roundtable, representing 160 CEOs of leading American companies with $4.5T in combined annual revenues and [opposing] more than 10M employees, today urged a renewed commitment to bipartisanship following the outcome of the mid-term congressional elections, calling on Congress to enact legislation that [harms US citizen science and tech workers]..."
2006-11-08
Rush Limbaugh
I feel liberated
"The reason we don't have amnesty and a guest worker program is because of the Republicans in the House."
Rush with caller Dmitra
"Dmitra: 'all these blue dog Democrats that just got elected. A lot of them campaigned against amnesty for illegals.'... J.D. Hayworth led -- and this is Arizona, this is a state that is really up in arms about illegal immigration. J.D. Hayworth led the fight in Congress on the Republican side against illegal immigration. He lost. Now, the details of his loss are being totally misrepresented by the Drive-By Media. He ran against a Democrat who was parroting and echoing everything J.D. was saying. He was making himself out to be an even bigger anti-illegal immigrant guy when he wasn't."
2006-11-08
Brad Foster _Houston Chronicle_
Tech executives happy with those they've bribed in both halves of the Demoblican/Repucrat party
"Technology companies such as Intel Corp. and Hewlett Packard Co. will be focused on the Education and the Workforce Committee, likely to be led by representative George Miller, D-CA, as they push to increase the annual cap on H-1B visas used to attract [foreign] engineers and other workers to Silicon Valley. Many in the industry say visa reform has been [fortunately] stalled by Republicans amid the battle over illegal immigration."
2006-11-08
Michael Cutler _Counter-Terrorism BLog_
Marriage fraud perpetrated by terrorists and criminals
2006-11-08
Jim Kouri _Mens News Daily_
Immigration debacle hurt the GOP
"the issue of illegal aliens and lax border security proved devastating to the Republican Party. What Americans witnessed on election day was a populist revolt, claims Chris Simcox, President of the Minuteman Civil Defense Corps. 'With the issues of national security and ethical questions looming over the elections, the GOP leadership gave voters nothing to actually vote for.', he said. The outspoken activist believes that the crises of border security and the illegal immigration invasion could have given a strong GOP agenda a crucial electoral edge, yet the President choose to send a contrary message to voters the week before the elections, stating that he needed a Republican Congress for his amnesty disguised as a guest worker 'path to citizenship' to move forward. Other political observers agree with Simcox. Rather than expose the Democrat Party as the 'open border crowd', the GOP made immigration and border security reform an intra-party issue which the news media were more than happy to play up in the weeks preceeding the mid-term elections. 'Ironically, as a result GOP infighting, a woman -- representative Nancy Pelosi -- benefited from her open-border position by becoming the new Speaker of the House. The GOP have themselves to thank for that.', says political analyst Mike Baker. In a post election statement, Simcox accused President George W. Bush of completely undermining Republican candidates struggling to place the safety and security of American families first. This is borne out by the fact that Republican candidates overall lost yesterday, but candidates running as conservatives won the day. In the case of representative J.D. Hayworth of Arizona, he lost because he was abandoned by the GOP and given little support because of his stand on border security and his critiicism of the President's de facto amnesty plan. 'The American people understand that talk of amnesty by some in our government as our wide open borders are compromised by thousands daily is irresponsible and causes a tsunami of illegal entry into this country by those seeking to get in under the wire to take advantage of the offer of amnesty.', said the Minuteman chief."

2006-11-09
2006-11-08 23:23PST (2006-11-09 02:23EST) (2006-11-09 07:23GMT)
Joe Britton & Joyce Thorne _North San Diego County Times_
Incumbent Brian Bilbray, R-Carlsbad, remains in congress
"The district, which includes Carlsbad, Del Mar, Encinitas, San Marcos, Escondido, Solana Beach and parts of northern San Diego, has long been considered a safe Republican district. At a campaign party last night at downtown San Diego's U.S. Grant Hotel, Bilbray said his stance on illegal immigration gave him the edge over Busby. 'The fact is that in North County, you can't drive around the corner without seeing illegals flaunting an amnesty program.', he said. 'You can't go to the Home Depot without being over-run... I am going to spend a lot of time with the Senate to make sure they don't give amnesty and sit down with moderate Republicans and moderate Democrats so that they don't allow Ms. Pelosi to give amnesty.'..."
2006-11-09
Norm Matloff _H-1B/ L-1/ Off-Shoring e-News-Letter_
comments on Ars Technica article on ACM off-shoring study
"The author of the report, professor Moshe Vardi of Rice University, spoke at Stanford last week... for the most part, those who are negative on the subject of off-shoring were not invited to participate, and as mentioned later in the article, those who did participate were in some cases marginalized if they raised concerns about off-shoring. Furthermore, Vardi's comments are in some cases not accurate representations of the actual content of the report... starting salaries have been flat, adjusted for inflation. But there is also another issue, more subtle. So far, most of the programming jobs which have been off-shored have been those for 'ordinary' types of work. As those leave the country, the average salary of those jobs that remain in the U.S. therefore rises -- even if no one is getting a nickle more than they used to. What is especially interesting about Vardi's comment is that the ACM, CRA and other similar academic CS organizations have basically written off programming as a profession, precisely because of off-shoring. They've been advising students to avoid becoming programmers. As the CRA's Jim Foley told CNet,

'It does not make sense to become a programmer. But there is a lot more to computer science and computing than programming, and that's part of our challenge. There is this stereotypical image that computer science education leads to heads-down programming jobs, and it's those heads-down, isolated-from-the-problem jobs that are going to some extent off-shore. I think the trend of pure programming jobs will continue to go off-shore, because in many ways, our computers and communications technologies enable that to happen.'

The trend is that the CS graduates are being hired for the 'talking jobs', i.e. the semi-technical or non-technical types of work, chiefly customer interface, marketing, 'deal-making' and so on. Some graduates like that kind of thing, but as one of my students once famously put it, 'If I'm going to end up with an econ-type job, I might as well major in Econ instead of CS.' (I've been quoting that student often in this e-newsletter, and ironically, it became prophetic: An article appeared in which a brother [majored in CS and his sister majored in Econ, and] the sister did better jobwise, even though her job was in a CS context.)"
Jacqui Cheng: Ars Technica: Out-sourcing is here to stay
Norm Matloff's critique of ACM report
2006-11-09 05:30PDT (08:30EST) (13:30GMT)
Subri Raman & Tony Sznoluch _DoL ETA_
un-employment insurance weekly claims report
current press release
"The advance number of actual initial claims under state programs, unadjusted, totaled 324,979 in the week ending November 4, an increase of 23,942 from the previous week. There were 340,491 initial claims in the comparable week in 2005. The advance unadjusted insured unemployment rate was 1.6% during the week ending October 28, unchanged from the prior week. The advance unadjusted number for persons claiming UI benefits in state programs totaled 2,154,627, an increase of 66,971 from the preceding week. A year earlier, the rate was 1.9% and the volume was 2,416,475. Extended benefits were not available in any state during the week ending October 21.
2006-11-09
_Public Citizen_
Nationwide Candidates Win by Fighting for New Trade Policies, Opposing NAFTA Model: No Fair Trader Loses, 33 "Free" Trade Seats Flip
"No incumbent fair trader was beaten by a "free trader". The only Democratic incumbents seeking higher office who were defeated were anti-fair trade representative Harold Ford, Jr., running for Tennessee's open Senate seat, and representative Jim Davis, running for Florida's open governor slot. Despite the Democratic sweep, Republican representative Rob Simmons (CT-2), who opposed Fast Track, CAFTA and the Oman FTA, is in a too-close-to-call race despite being listed for months as a likely loser. Many GOP anti-fair trade leaders were defeated in surprise upsets: Clay Shaw (R-FL) the Ways and Means Trade Subcommittee chair, and Ways and Means members Nancy Johnson (R-CT), Chris Chocola (R-IN), Melissa Hart (R-PA) and J.D. Hayworth (R-AZ). Each was replaced by a fair trader: FL-22 Ron Klein; CT-5 Chris Murphy; IN-2 Joe Donnelly; PA-4 Jason Altmire; and AZ-5 Harry Mitchell."
2006-11-09 04:48PST (07:48EST) (12:48GMT)
_National Review_
Stuart Anderson crawls from under rotten board
2006-11-09 05:32PST (08:32EST) (13:32GMT)
Mark Krikorian _National Review_
Are amnesty and non-existent borders in our future?
"Before election night was even over, White House spokesman Tony Snow said the Democratic takeover of the House presented 'interesting opportunities', including a chance to pass 'comprehensive immigration reform' -- i.e., the president's plan for an illegal-alien amnesty and enormous increases in legal immigration, which failed only because of House Republican opposition... More responsible polling employing neutral language (avoiding accurate but potentially provocative terminology like 'amnesty' and 'illegal alien') finds something very different. In a recent national survey by Kellyanne Conway, when told the level of immigration, 68% of likely voters said it was too high and only 2% said it was too low. Also, when offered the full range of choices of what to do about the existing illegal population, voters rejected both the extremes of legalization ('amnesty' to you and me) and mass deportations; instead, they preferred the approach of this year's House bill, which sought attrition of the illegal population through consistent immigration law enforcement. Finally, three fourths of likely voters agreed that we have an illegal immigration problem because past enforcement efforts have been 'grossly inadequate', as opposed to the open-borders crowd's contention that illegal immigration is caused by overly restrictive immigration rules... voters approved 4 immigration-related ballot measures by huge margins, to deny bail to illegal aliens, bar illegals from winning punitive damages, bar illegals from receiving state subsidies for education and child care, and declare English the state's official language... What's more, if legalizing illegals is so widely supported by the electorate, how come no Democrats campaigned on it?... [Nancy Pelosi] may be a loony leftist (F- on immigration), but she and Rahm Emanuel (F) seem to be serious about trying to create a bigger tent in order to keep power, and adopting the Bush-McCain-Kennedy amnesty would torpedo those efforts. Sure, it's likely that they'll try to move piece-meal amnesties like the DREAM Act (HR5131 in the current Congress), or increase H-1B visas (the indentured-servitude program for low-wage Indian computer programmers). They might also push the AgJobs bill [HR884], which is a sizable amnesty limited to illegal-alien farm-workers."
2006-11-09
Michelle Chen _New Standard_
US Chamber of Commerce and Institute for Legal Reform accused of questionable electioneering
"Public-interest advocates are accusing the nation's premier business association of withholding information on money it poured into state-level election campaigns. The watch-dog group Public Citizen filed a complaint last Tuesday with the Internal Revenue Service charging that the US Chamber of Commerce and an affiliated political group, the Institute for Legal Reform, have violated reporting requirements for political expenditures since 2000. The institute is a Chamber off-shoot that campaigns to curtail civil law-suits. Meanwhile, another watchdog group, Common Cause Ohio, is suing the Chamber to uncover its electioneering expenditures in the 2004 election cycle... In a press statement, Public Citizen President Joan Claybrook called the Chamber's political activities a 'shell game... meant to conceal its gambit to stack the courts with hand-picked pro-corporate judges'... At issue are political attack ads from previous election cycles known as 'issue ads'. These commercials smear one candidate or boost another, but are not counted as direct campaign advocacy because they stop just short of explicitly telling people how to vote. In recent state election cycles, the ads have been run by Chamber-affiliated groups and financed with Chamber funds. Yet the groups' tax returns, displayed on the Public Citizen web-site, show no sign of the alleged electioneering efforts from 2000 to 2003... In 2003, the Ohio Elections Commission ruled the Chamber had violated state campaign-finance laws against corporate campaign spending by financing attack ads in a 2000 supreme-court race. The ads targeted Alice Robie Resnick, who had opposed a law limiting civil jury penalties in 1999."
Privacy links
2006-11-09 08:23PST (11:23EST) (16:23GMT)
Greg Robb _MarketWatch_
UMich consumer sentiment index fell from 93.6 in late October to 92.3 in early November
2006-11-09 10:01PST (13:01EST) (18:01GMT)
Greg Robb _MarketWatch_
US trade deficit reduced to $64.3G in September
BEA press releases
2006-11-09 07:46PST (10:46EST) (15:46GMT)
Rex Nutting _MarketWatch_
Import prices fell 2% again in October: non-fuel prices down 0.1% for first time in a year
BLS import and export prices
2006-11-09 09:16PST (12:16EST) (17:16GMT)
Sarah Turner _MarketWatch_
Bank stocks drop after Bank of England increased its key interest rate a quarter-point to 5%
2006-11-09 13:29PST (16:29EST) (21:29GMT)
Shaun Waterman _UPI_
Some GOPers want immigration changes now
"President George W. Bush said Wednesday he would work with Democrats in Congress to pass the legislative package he has pushed, but which has been blocked til now by House Republicans who oppose its guest worker program and its provision giving illegal immigrants a path to legalization and eventually citizenship. Angelo Amador, an immigration law specialist with the U.S. Chamber of Commerce, told UPI that while business [executives] hoped there would be some progress during the so-called lame duck session -- after the election, but before the new Congress -- he was skeptical a whole bill could be passed... The issue Amador hopes for progress on is the limit on the numbers of high-skill temporary workers entering under the H1B visa program. He said Congress could raise [or, better, lower] the limit -- which is met every year within days -- create [or, better, eliminate] exemptions for some categories of workers, or 'get creative' -- perhaps by 'reclaiming' visas not used during several years when the cap was much higher and rarely reached [or, better, arresting executives of firms that abuse guest-workers by paying lower than the prevailing total compensation rates]."
2006-11-09
Sean Higgins _Investor's Business Daily_
Will Dems keep their populist words or shaft workers to favor executives?
"Leaders such as representative Nancy Pelosi of California, who'll be House speaker, promised to govern by consensus, but also pushed traditional Democratic ideas like hiking the minimum wage, which will likely win plenty of Republican support as well... Some newly elected members, like Ohio's senator-elect Sherrod Brown, vowed to push in a liberal direction by revisiting free-trade agreements and taking aim at fast-track trade authority... In a statement, the Chamber of Commerce made a similar appeal, promising to 'continue to work with and support members of the new Congress'. It said it remained 'optimistic about implementing the business [executive] agenda'. 'What counts is whether we are a force when the big decisions are made, and we will be.', said Chamber President Tom Donohue... Democrats campaigned heavily on economic populism, attacking job out-sourcing, wage levels and corporate profits... In a joint conference with United Steelworkers President Leo Gerard, Brown vowed to push the leadership to put 'job-killing trade agreements' at the top of the party's agenda. Rewriting them to include worker and environmental protections will come first, Brown said... Senator Charles Schumer, D-NY, and senator Lindsey Graham, R-SC, pushed legislation in the 109th Congress to impose 27.5% tariffs on Chinese goods if Beijing didn't sharply revalue the yuan... One issue the GOP and Democrats could work together on easily is immigration. A likely package would include [an additional] guest-worker provision, more H-1B visas and a path to citizenship, said Timmons of the National Association of Manufacturers... Simon Rosenberg, president of NDN, formerly the New Democrat Network, agrees immigration is the best chance for bipartisanship."
2006-11-09
Brad Foss _Fayetteville Observer_
Newly empowered Dems expect to work against the public, though biased media tries to gloss it over
Modesto Bee
Inside Bay Area
Cincinnati Post Times Star
Sun-Sentinel
North San Diego County Times
"Pelosi has pledged that Democrats would move to raise the minimum wage... Generally speaking, Democrats have said they will differ from Republicans by being tougher watchdogs of corporate wrong-doing and government spending and bigger defenders of consumers and labor unions... Sure, the Democrats will want to distinguish themselves from the Republicans early on — by shifting the emphasis in energy policy from, say, increasing the supply of oil to reducing the demand for it... Technology companies such as Intel Corp. and Hewlett Packard Co. will be focused on the Education and the Work-Force Committee, likely to be led by representative George Miller, D-CA, as they push to increase the annual cap on H-1B visas used to attract engineers and other workers to Silicon Valley."
2006-11-09
Alfredo Corchado _Dallas Morning News_/_Centre Daily Times_
Mexican president Calderon and Bush conspire against US citizens
"But while a Democrat-led Congress is likely to be more sympathetic to a guest-worker program that Bush favors, pushing for legalization for immigrants will still prove a tough sell, analysts said Thursday. 'These are moderate Democrats who ran in Republican districts and won.', said Steven Camarota, director of research for the Center for Immigration Studies, which advocates restrictions on immigration. 'Asking these guys to go back to their districts and tell their constituents that they favor amnesty (for immigrants) will be tough.' However, Camarota added, 'Overall, I think most certainly this increases the probability of a large-scale amnesty program, or whatever you want to call it.', adding that Bush's legacy, in part, is at stake... While it remains to be seen what Democrats will do in terms of immigration, some analysts predict that Mexico's border security is something the United States is more willing to work toward."
2006-11-09
_Mens News Daily_
Mexican president Calderon and Bush conspire against US citizens
"The president's use of the word migration is sure to ruffle the feathers of many critics of his immigration policy because that word is often used by groups who see the influx of Mexicans across the border as part of the natural flow of labor. The word is also used by groups who believe Mexicans have a special right to come to the United States since much of the land in the American southwest was part of Mexico and was taken by the United States after the war with Mexico that ended in 1848... On Wednesday, President Bush told reporters he believes the Democratic sweep of the midterm elections will help him achieve immigration [law perversion] because many of the Democrats elected to the new Congress favor [two additional] guest-worker [programs]. But opponents of the proposal say they will continue to fight for enforcement of current immigration laws and a tightening of border security. Ira Mehlman, spokesman for the Federation for American Immigration Reform, or FAIR, says many of the newly elected Democrats may demand better border enforcement before considering a guest worker program. 'You have to remember that many of the people who were elected this week were elected on a platform of enforcement of immigration laws. I am not aware of any of the newly elected Democrats who campaigned on a platform of amnesty and more guest workers.', he said."
2006-11-09
Frank Davies _San Jose Mercury News_
Democrats pledge gifts to tech executives, shaft to science and tech workers
St. Paul Pioneer Press
Silicon Valley
"Anna Eshoo, a Palo Alto Democrat and close friend of representative Nancy Pelosi of San Francisco... Ron Dellums, a 27-year veteran of Congress who was elected mayor of Oakland... 'George Miller is chair. Tom Lantos is chair. Nancy Pelosi is speaker. We're going to go lobby our friends in Washington.', Dellums said. Eshoo and representative Zoe Lofgren, a San Jose Democrat, said Pelosi had already committed to giving more attention to tech-sector issues, from renewing the research and development tax credit to more [goverment] investment [of tax-victims' earnings] in scientific research... Lezlee Westine, president of Tech Net, a political network of technology company CEOs in Washington, said she was hopeful that renewal of the tax credit and more H-1B visas for tech workers would be approved in the lame-duck session of Congress starting next week. Eshoo and Lofgren said that as 'network neutrality' issues play out in telecommunications legislation, Internet [executives] will get a more sympathetic hearing from congressional Democrats. Telecom and cable companies that want the latitude of charging different rates for Internet content generally had support from GOP leaders. The incoming chairs of the House committee and sub-committee that deal with that issue -- John Dingell, D-MI, and Ed Markey, D-MA, respectively -- support strong network-neutrality provisions, Eshoo added. The complex, emotional issue of immigration reform may also provide 'common ground' for the Bush administration and congressional Democrats to forge an agreement, Bush said at his Wednesday press conference. This year, the Senate favored [an evil] approach -- with a plan to legalize the status of some of the nation's [12M to 24M] illegal [aliens] -- but GOP [reformers] in the House blocked it, hoping that would help Republicans in the election... The stalemate over immigration also blocked [increase of] the H-1B visa cap, senator John McCain, R-AZ, told tech leaders in San Jose last week... Greenwood, who heads a biotech trade association, said immigration, alternative-fuel investment and other non-partisan issues are areas where progress can be made."
Norm Matloff
"That innovation agenda consisted of tax breaks for the industry and expansions of 'immigration', meaning H-1B and employer-sponsored green cards. So, there is one more signal from the industry, after a number of them appearing in the last few months, that Congress has been waiting for the lame duck session to enact an H-1B increase. It of course is also yet another illustration of the fact that, on issues like H-1B, it doesn't matter which party is in control of Congress."

2006-11-10
2006-11-09 22:00PST (2006-11-10 01:00EST) (2006-11-10 06:00GMT)
Jerome R. Corsi _World Net Daily_
It's time for a rebirth of the Reagan revolution
"Richard Viguerie wisely writes in his new book _Conservatives Betrayed_: 'When conservatives are unhappy, bad things happen to the Republican Party.'... What is being billed as a 'vote of no confidence' should properly be seen for what it is -- a complete failure of Bush to advance Ronald Reagan's dream of a Republican Party founded on principles of moral values, limited government and adherence to the Constitution... What I am concerned about is that the Bush administration will continue to move to the political left, further capitulating to the Democrats in Congress. Truly, it was stunning to hear President Bush in his press conference the day after the 2006 Blood-bath that now with a Democratic Congress in place he could finally get his comprehensive immigration reform passed. Mr. President, conservatives do not want [another] guest-worker program, regardless how you package the deal. Senator John McCain, R-AZ, would be well advised not to ruin his presidential prospects with conservatives by championing yet another immigration bill with far leftists such as senator Ted Kennedy, D-MA. The tragedy of Bush's second term is that his true liberal, globalist tendencies have become all too apparent... Instead of securing the borders, Bush continues to push for 'comprehensive immigration reform', despite the strong argument by conservatives that a guest-worker program will amount to an amnesty under another name. Again, how can President Bush seriously argue we are waging a war against terrorism when Hezbollah agents who bribed their way into the U.S.A. across our border with Mexico are now in federal prison? Most likely, now we will never see any fence built on what will remain largely wide-open borders. Meanwhile, dealing drugs in the U.S.A. and receiving remittances from illegal aliens working here have become Mexico's 2 biggest businesses... But truly, Bill Clinton and George W. Bush are probably much closer to one another politically than conservatives ever thought, just as Clinton and George H.W. Bush have become fast friends touring the ex-president circuit together. Meanwhile, our trade deficit with [Red China] continues to grow wildly out of control, as the Bush administration prepares to open up Mexican ports on the Pacific to take in the post-Panamex container ships loaded each with 12,500 containers of slave goods or near-slave goods made in [Red China]. In the final two years of the Bush administration, maybe we will even begin to import cars manufactured in [Red China], abandoning Detroit as just too expensive... Rove traveled to California to address the annual conference of La Raza, trying to beat out Democrats in welcoming illegal immigrants to the Republican Party. In the rush to pick up marginal LGBT and illegal immigrant voters, the Republican Party has turn its back on core conservative values."
US truckers call for boycott of foreign-owned trans-Texas corridor highway
2006-11-09 22:00PST (2006-11-10 01:00EST) (2006-11-10 06:00GMT)
Melanie Morgan _World Net Daily_
The gloves are off
"You know the issues of betrayal that have angered conservative activists the most: amnesty plans for illegal aliens, massive federal spending, multiple corruption scandals, the prescription drug plan, Harriet Miers, etc. Even when it came to the war against terrorism there were too many times when cut-and-run voices managed to neuter the Bush administration from taking the fight to the terrorists and aggressively selling the case for war to the public... the fact remained that our nation is at war and the Democrat Party has decided that we should surrender to the enemy. Sorry, Nancy Pelosi, Harry Reid and Jack Murtha, but surrender is not an option... Sadly, the Bush White House has taken exactly the wrong message from this election... Bush has also said that he is seeking cooperation with Democrats in enacting a guest-worker program (read amnesty) for people pouring across our borders, some of whom are terrorists. Our president is moving in a direction that, I fear, will result in more terrorist attacks on American soil, if he is left unchecked by political pressure."
2006-11-10 04:49PST (07:49EST) (12:49GMT)
Myra P. Saefong _MarketWatch_
Red China's stangle-hold on tungsten is a disadvantage for the USA
"Used in everything from light bulbs to bullets, tungsten is a metal that's all but monopolized by [Red China], which produces about 85% of the world's supply -- leaving the U.S.A. at a handicap... Unfortunately, the U.S.A. does not mine tungsten, though it does have a few 'large plants that take tungsten concentrate and produce intermediate products and finished products from it', said Coffin... the biggest use is as cemented carbides, or 'hardmetals', in industrial applications such as tools and dies. The metal's extremely-high melting point also means that it's useful for things like drill bits, where hardness and ability to withstand high heat and friction are a must, said Coffin. That's particularly important given the growth in drilling in the oil and mining industries... [Red China's] strength in the market has been more than apparent. The country has gone through periods in the past where it undertook -- intentionally or otherwise -- 'predatory pricing that wiped out almost all Western production of the metal', said Coffin... t the start of this year, [Red China] cut its tungsten export quotas by 500 metric tons, and now it says it'll cut the quota by another 400 metric tons, she said, citing news reports. If it does that, the export quota will be 15,400 metric tons for 2007. The country produced 69K metric tons in 2005, according to the USGS."
2006-11-10
Ben Shapiro _Family Security Matters_
Republicans lost elections because they deserved to
2006-11-10
_Info World_
Programmers Guild fears lame-duck congress will enact SKIL bill
"Programmers Guild president Kim Berry sent out an alert to his minions today asking them to contact their elected representatives not to vote for the Skil [Securing Knowledge, Innovation and Leadership], S2691 and its counterpart in the House HR5744, sponsored by Republican John Cornyn in the Senate and representative John Shadegg [R-AZ] in the House. 'The Cornyn-Shadegg SKIL Bill is a Trojan horse with a risk of being attached to an unopposable omnibus appropriations bill in the lame duck session' of Congress, Berry said in his alert... Opponents of the bill say that both Democrats and Republicans will more than likely pass the bill as they seek the support of companies who seek to increase the overall labor pool of skilled workers. While both the House and Senate bills are sponsored by Republicans, Berry said that most Democrats have supported H-1B in the past, and one can only assume they will again. 'I'm not aware of any Democrat who ran for the House that opposes Bill 5744.', said Berry. Norm Matloff, a professor of computer science at the University of California at Davis called the bill an 'unwarranted expansion of both the H-1B and employment-based green card programs'. Matloff refutes the claims of a high tech labor shortage. 'The impact of this bill on U.S. citizens and permanent residents in the tech field will be quite harmful.', Matloff said, claiming salaries adjusted for inflation have been flat in high tech since 1999. Berry proposes increasing the H-1B visa fee to $5K per year to subsidize the education of U.S. engineering students."
2006-11-10
Grant Gross _InfoWorld_/_IDG_/_IT World Canada_
Corrupt tech executives and lobbyists expect to hold sway with Dems
"But many in the tech industry have privately and sometimes publicly complained about a lack of action on a variety of tech-related issues in the Republican-controlled Congress of the past 2 years... The Republican Congress of the past two years accomplished little that helped the tech industry, one tech lobbyist said last week, before Tuesday's elections. On the other hand, California's Silicon Valley consistently elects Democrats to Congress... A wide-ranging broadband bill that would allow telecom providers to bypass local franchise agreements while providing competition to cable television services. The telecom bill was largely sidetracked by largely partisan arguments over net neutrality, with many Democrats wanting a law that would prohibit broadband providers from blocking or slowing competing web content... Two bills that would prohibit activities related to spyware and strengthen penalties passed the House, but failed to pass the Senate. Many tech companies called on Congress to reform the patent system by improving the quality of patents approved and making it tougher for patent-holders to gain court injunctions against alleged violators... Many tech companies have called for a higher cap on skilled immigrant workers under the H-1B program, while tech worker groups have opposed an increase. A couple of attempts to raise the H-1B limit failed. Still, tech trade groups including the Information Technology Association of America, the Business Software Alliance (BSA), and the Computing Technology Industry Association, say they are looking forward to working with the new Congress."
2006-11-10
_Broward County Sun-Sentinel_
Dem majorities worsen the likelihood that illegal immigration will be rewarded
"The Senate's [radical proposals would] Allows [8M to 24M] illegal immigrants to work and eventually obtain legal permanent residence. Requires those in the country less than 2 years to leave. Creates a guest-worker program for 1.5M immigrants. Requires employers to use electronic verification system to check immigration status of new hires. Authorizes [only] 14K new Border Patrol agents by 2011. The House's [weak compromise] bill Makes entering the United States illegally a felony. Makes it a felony to assist or encourage a person to enter or remain in the United States illegally [but allows emergency, life-saving aid]. Makes a drunken driving conviction a deportable offense. Requires building [only 698] miles of fencing along [the nearly 2000 mile long] Mexican border [and none along the 3,300 mile long Canadian border]."
2006-11-10
Ruth Morris & Tal Abbady _Sun Herald_
Dems could further tearh down the borders
Charlotte Observer
Palm Beach Sun-Sentinel
"The new Democratic majority in Congress could end the federal government's stalemate on proposed immigration changes, reviving plans to legalize millions of undocumented [aliens] and broaden guest-worker [already excessive] programs, policy analysts said Thursday. Civic groups and immigrant advocates [are in conflict over] the power shift [which may] push a Senate bill that would offer legal status to roughly [8M to 24M illegal aliens]. Efforts to enact those changes, which cleared the Senate in May, were blocked by House Republicans... the Democrats' gains open the door for law-makers to reconcile the [radical] Senate bill with [the weak compromise] House bill that passed in December. The election sweep also leaves unclear whether Congress will fully fund a bill signed by the president last month to build 700 miles of fencing along the U.S.-Mexico border... From cornfields to seaside hotels, [corrupt] employers have said they favor changes that would create more visas for seasonal and temporary workers. The Senate bill would give them their wish, opening 1.5M slots for guest workers who could also earn legal permanent residency... According to exit polls, Hispanics accounted for a record 8% of overall ballots, said pollster Sergio Bendixen. That compares with 7% in the 2004 presidential race, and 3% in national elections in the 1990s. Exit polls also showed 72% of Hispanics voted for Democrats in races for House seats, while only 27% voted for Republicans, according to The Wall Street Journal."
2006-11-10 09:36PST (12:36EST) (17:36GMT)
Rex Nutting _MarketWatch_
Realtors predict new-home construction to fall another 12% over the next year
2006-11-10
William Safire _Sacramento Bee_
Post Mortem
"In addition to the usual budgetary housekeeping between Thanksgiving and Christmas, both parties should make a concerted effort to deal with the most doable urgent domestic need: to resolve the fears of [12M to 24M] Hispanic and non-Hispanic illegal aliens] living in the United States. Bush has already proposed a comprehensive compromise: a guest worker program with earnable citizenship for those here now, as well as a border fence to stop the influx of Mexicans. But Republicans -- fearful of nativist voters shouting 'no amnesty' -- passed only [a weak compromise], and that unfunded fence is a joke. Now Bush, with many Democrats already supporting his approach, should get recalcitrant Republicans to pass his fair-minded immigration package."
2006-11-10
Casey Woods _Bradenton Herald_
Illegal alien boosters conspire
Centre Daily Times
"Immigration reform has been stalled in Congress since earlier this year, after House and Senate members could not negotiate a compromise on two very different proposals. The [weak compromise] bill passed in the House focused mostly on enforcement, while the Senate's [radical proposals] would grant legal status to millions of [illegal aliens] and create [two additional] guest-worker [programs while hugely expanding the green card program]."
2006-11-10 14:52PST (17:52EST) (22:52GMT)
David Roman _EE Times_/_CMP_
Red China's engineers too busy at home to take US jobs
"More than half are civil and mechanical engineers, many put to work improving [Red China's] immense, and immensely poor, western provinces. 'They've got lots to do there. They're not going to have anything to do with off-shoring.', said Ralph Wyndrum Jr., president of IEEE-USA, addressing IEEE's North Jersey Professional Activities Committee for Engineers (PACE) at the Memorial Library here. Stating that the reported number of engineering graduates coming out of [Red China] and India as well should be viewed with some skepticism, Wyndrum said that 'many are less well qualified than American graduates'... 'Things are not good in engineering.', said Richard Tax, chair of the IEEE's North Jersey Professional Activities Committee for Engineers, and president of the American Engineering Association."
Professional organizations
2006-11-10 15:00PST (18:00EST) (23:00GMT)
Lou Dobbs _CNN_
Post-election
Bill Tucker, CNN correspondent (voice-over): M$'s Bill Gates this week fired the first shot in the coming fight for more cheap foreign labor. Gates warning of a shortage of high-tech workers that his company needs to be competitive. His solution? Bringing in more foreign workers. Critics say he's got it wrong.
Steve Camarota, Center for Immigration Studies: If we have a shortage, then the solution is to let the labor market be tight and more Americans will be attracted to those jobs as wages rise. If American business really feels that we're not teaching enough math and science in school, they need to pressure the political institutions to do a better job of teaching our kids.
Bill Tucker: Congress has a different solution. It's known as the SKIL Act of 2006. It would nearly double the current cap on H-1B visas and allow for a 20% increase every year after the previous year's quota was met, virtually guaranteeing an endless supply of lower-paid workers from over-seas. A study by Georgetown University found that the total potential number of new tech visas created by the Senate bill would by 1.88M over the next decade. But the Bureau of Labor Statistics only projects a need for 1.25M workers in computing and engineering fields. That's more visas than jobs. Worker advocates say Congress is ready to solve a problem that doesn't exist.
Kim Berry, Programmers Guild: We don't see any evidence of a shortage. A shortage under the laws of supply and demand would be an increase in wages, it would be bodyshops or head-hunters stealing employees from other companies.
Bill Tucker: And that's not happening. No. In fact, wages are stagnant and declining. A study published by BusinessWeek, in fact, found that the starting wages for computer scientists and engineers fell 12% or worse, Lou, from 2001 to 2005. It doesn't sound like a tight labor market to me.
Lou Dobbs: Big changes and apparently some big setbacks may be in the looming for the fight to protect our broken borders. Congressman Bennie Thompson, the incoming chairman of the House Homeland Security Committee, may want to do away entirely with that border fence project...
Casey Wian, CNN correspondent: Mississippi Democrat Bennie Thompson is poised to take over as chairman of the House Homeland Security Committee in January.
representative Bennie Thompson (D-MS): It seems like I've heard this before, Mr. Speaker.
Casey Wian: Already he's talking about knocking down plans to build 700 miles of new doubled-layered fence along the border with Mexico. Thompson told CongressDaily this week he hopes to revisit the fence legislation and perhaps do away with it entirely. He also says it's a good time to be a Democrat. Thompson's staff said he was traveling and not available to discuss his comments. During a previous congressional debate, he supported an approach critics call amnesty for illegal aliens.
Bennie Thompson: We need a comprehensive border security and immigration plan. Not a piecemeal plan.
: Fence bill sponsor Pete King was first to shake the president's hand after he signed the law last month. King says he'll do everything he can to block any effort to stop the fence, adding that 'Failing to complete the construction will be a betrayal of trust to the American people and will be an open invitation to illegal immigrants coming into this country.' Thompson did say one of his top priorities will be to ensure that all cargo containers coming from foreign ports be scanned before they reach the United States. That would help prevent illegal aliens, terrorists, or a radioactive dirty bomb from being smuggled through our ports.
representative Ed Royce (R-CA): In terms of doing something on container cargo, I'm not opposed to that. We can do more in that -- in that area. But that doesn't mean we should open our borders wide open at a time when terrorists have come across that border.
Casey Wian: Thompson hints he might support a virtual fence with cameras and remote sensors instead of the physical barrier his congressional colleagues approved by a margin of more than 2-1. Now, 64 Democrats voted in favor of the border fence, but their leaders appear ready to violate the will of the very people who put them into power. Of course, Americans favor a physical border fence by a margin of 54%-44%...
senator-elect James Webb (D-VA): But when you see the bifurcation in our society, the incredible transfer of wealth to the top and the historic high levels of corporate profits as a percentage of our national wealth, at the same time that wage and salaries are at an all-time low, somebody needs to be dealing with those. You mentioned before the half-hour break something that you've said a lot about the lack of conscience in corporate America, and I really think that if you look at these problems, a wide variety of the problems, you can go back to two things. One is a sense of entitlement that has come with this migration of wealth to the top 1%, that goes even into things like military service... And the second is the lack of accountability in corporate America, even in terms of tax policies and we really need to get our arms around this or we're going to have problems with protectionism and social unrest, in my view.
Lou Dobbs: The idea that when equality is the cornerstone of our constitution, our declaration of independence, equality of opportunity, equal rights, equality of educational opportunity, economic opportunity. Nobody can guarantee anybody's success in any of that...
senator-elect James Webb (D-VA): I believe you measure the health of your society not at its apex, but at the base. You can't any longer measure the health of our society simply by what's happening with the stock market, because there's been such a tremendous migration of wealth toward a very small percentage of people who are owning stocks and those sorts of things. And it's -- to me, part of it is the leadership that we have in the Congress and the notion that there are so many loopholes that have been built into the system that have allowed this thing to perpetuate itself and I'm looking forward to taking a healthy look at this. This isn't trying to create class warfare or to go after corporate America or any of this stuff in an unfair way. It's simply trying to bring fairness back to the system. We have 13% of the taxes in this country being paid by corporate America, when we have these all-time profits up there, and we have 86% being paid by the individuals.
Michael Taranto of the Wall Street Journal: But let me point out two facts that I run counter to this argument that it was all about Iraq. First of all, Joe Lieberman trounced Ned Lamont. Joe Lieberman is the most steadfast supporter of the Iraq war among the Democrats, and one of the most steadfast in either party. Second, of the five Republicans who voted against the war who were left in Congress, three of them lost: Lincoln Chafee, Jim Leach and John Hostettler. So I think that it was an anti-Republican wave that went beyond Iraq...
Lou Dobbs: Bolton is, without question, qualified. There is no -- to my knowledge, somebody correct me, there is a question of his demeanor, but there is no question of his professionalism, his competence, his intelligence, his effectiveness, am I wrong on that?... Meanwhile, he's been functioning quite nicely as the U.N. ambassador... Go along with the minimum wage -- if this president and this Congress stood in the way of that minimum wage while giving themselves a pay raise, what is it, 9 times during the period, it is the most unconscionable act by a bunch of phony pseudoeconomists and faith-based political ignoramuses...
specialist Will Mock: I heard my grandfather once say, 'Somebody's got to do it.' I guess I'm that somebody.
2006-11-10

| | |
| --- | --- |
| DJIA | 12,108.43 |
| S&P 500 | 1,380.90 |
| NASDAQ | 2,389.72 |
| 10-year US T-Bond | 4.59% |
| crude oil | 59.59 |
| gold | 630.10 |
| silver | 13.115 |
| platinum | 1,209.60 |
| palladium | 330.70 |
| copper | 0.19303 |
| natgas | $7.794/MBTU |
| unleadedgasoline | $1.5627/gal |
| heatingoil | $1.6966/gal |
I usually get this info from MarketWatch, which gets them from BigCharts.
| | | |
| --- | --- | --- |
| | "Among the features peculiar to the political system of the United States, is the perfect equality of rights which it secures to every religious sect. And it is particularly pleasing to observe in the good citizenship of such as have been most distrusted & oppressed elsewhere a happy begignant policy. Equal laws, protecting equal rights, are found, as they ought to be presumed, the best guarantee of loyalty & love of country; among citizens of every religious denomination which are necessary to social harmony, & most favorable to the advancement of truth." --- James Madison 1820 August to Jacob de la Motta & Mordecai M. Noah (quoted in William J. Bennett 1997 _The Spirit of America_ pg 333) | |
2006-11-11
2006-11-11
_AFL-CIO_
Ask a Working Woman on-line survey 2006 June-August
48% would limit CEO pay when workers are laid off or lose benefits.
47% would protect employee rights to pay/retirement benefits if company goes bankrupt
33% would eliminate tax breaks for companies that ship jobs over-seas
29% would require corporations to provide health insurance coverage
22% would raise the federal minimum wage to $7.25/hour
2006-11-11
Molly Hennessy-Fiske & Jim Puzzanghera _Los Angeles Times_
Congress may clash with GWB over trade
"The U.S. Trade Promotion Authority Act, known as 'fast track', streamlines the approval process by allowing the president to negotiate trade agreements without consulting Congress, and requires an up-or-down vote within 90 days. Passed in 2002, it expires in July, and the Bush administration is expected to seek reauthorization... Senator Debbie Stabenow (D-MI), who won reelection by promising legislation to create a trade prosecutor to investigate countries such as [Red China] that violate U.S. trade agreements, said Bush's trade policies have failed to protect American workers."
2006-11-11
Yossi Melman _Ha Aretz_
Noshire Gowadia, Indian-American Engineer, indicted for passing secrets to Red China, Israel, Germany and Switzerland
"An American engineer standing trial for spying and revealing secrets to [Red China] has also been indicted for passing secrets to Israel. The indictment filed against Noshir Gowadia, 62, a U.S. citizen of Indian origin, does not provide details to the nature of the secrets passed to Israel or to whom they were given... Gowadia, formerly a professor of aeronautics at Purdue University in Indiana, is considered one of the leading engineers in the field of the weapons and aircraft development. He had previously worked at Northrop Grumman Corporation on the B-2 stealth bomber and at Los Alamos National Laboratory in New Mexico. According to the indictment, Gowadia helped [Red China] build and use essential components of a stealth cruise missile using technical knowledge he had gained while working in the U.S. defense establishment. Gowadia is also alleged to have traveled to [Red China] 6 times between 2003 and 2005 to assist the country's defense industry develop missiles. He is alleged to have received a payment of two million dollars from [Red China] for his services. U.S. experts said the damage caused to the country is severe, citing the threat posed to naval ships patrolling near [Red China] to protect Taiwan."

2006-11-12
2006-11-12

Tom Abate _San Francisco Chronicle_
Election aftermath in the USA: What's at stake
"What's at stake: Reauthorization of the expired research and development tax credit; restoration of 'network neutrality' on the Internet; and proposals to boost what Republicans call 'competitiveness' and Democrats have styled 'innovation', including changes to the controversial H-1B visa program. What could happen: An industrial who's-who led by the National Association of Manufacturers will hold a news conference Tuesday on Capitol Hill to urge passage of the R&D tax credit during the lame duck session. Virtually every industry, not just high-tech, supports this measure. It's popular with both parties. High-tech and other business leaders will pull out the stops for this... There's no partisan road-block to passing the R&D tax credit in the lame duck session -- if there's time. While the Democratic victory is a boon for proponents of net neutrality, that issue is far too complex to predict. As for the H-1B visa issue and the research funding proposals, these could be considered a bipartisanship litmus test. Incoming Speaker of the House Nancy Pelosi has an 'innovation agenda'."
2006-11-12
Steve Sailer _V Dare_
Latino vote
2006-11-12
Ross Gillum _Renew America_
Prove that you're serious about defending the USA, Mr. President
"'And most importantly, will this generation of leaders meet our obligation to protect the American people?... The election has changed many things in Washington, but it has not changed my fundamental responsibility, and that is to protect the American people from attack. As the Commander-in-Chief, I take these responsibilities seriously.' If you mean the words you said in your speech, then close our borders. Do not have any part of creating a North American Union which will destroy our sovereignty as a nation, regardless what you or others may want to lead us to believe. You and Congress have had since 2001/09/11 to close our borders and defend our nation here at home, and you have refused to do so. WHY? You now have a congress that will help you pass an Amnesty plan that over 80% of the American people do not want. When will WE truly be important to you?... Citizens voted against Republicans because we don't understand why our safety in our own country is less important than the Iraqi citizens safety, not because we are opposed to the Iraq War and the war on terror. A majority have defended you wholeheartedly in this honorable quest, and quite avidly and publicly upheld you against the Democrats, the liberal-left wing media, the arrogant elitists in Hollywood, those arrogant elitists in political power, and those arrogant elitists in other nations that would love to see us fall, and fail as the nation we have come to love and honor so deeply. We, as a general populace, are proud of our troops and we do not want to run like cowards from this war. We want to win it for the sakes of the Iraqi people, and for the honor of the United States of America, and our citizens that have so bravely defended both of us!!"

2006-11-13
2006-11-13
Norm Matloff
Conflicting Duke University studies of off-shoring
"There seems to be a bit of an academic civil war developing at Duke University over the off-shoring issue, with the recent release of 2 dueling studies... BAH says that firms are off-shoring tech work not just to save money but also to remedy a tech labor shortage; the latter is no problem, BAH says, since Americans couldn't fill those jobs anyway. Wadhwa says, 'No, there is no tech labor shortage. We surveyed tech firm HR people and the like, and they told us there was no problem.' It so happens that I'm teaching a freshman seminar course on immigration this quarter... One of the things I hope to impart to them is critical thinking (much ballyhooed in the high schools, but almost totally ignored in actual educational practice). And the very first thing I brought up with them was that they should be quite wary of what any 'study' says, or of what any seemingly-neutral person in authority (e.g. academics) says. There is quite often an agenda, sometimes hidden. In our case here, BAH appears to be the financial sponsor of the Fuqua study. That of course is a danger signal from the beginning; as John Miano pointed out to me, 'Who ever heard of an academic study that devotes a full page to listing its sales offices?' BAH concludes that off-shoring is both necessary for business and good for the U.S.A. This may be meant to be a message to the Democrats not to get in the way. (They needn't worry about that, as I've pointed out before, e.g. in my exposure of presidential candidate John Kerry's duplicity on off-shoring in 2004.) But it is also likely also meant to support the industry's current push for an increase in the H-1B visa cap. The Wadhwa study did not have commercial funding. Both studies consists of business surveys, but they are poles apart, not just in their conclusions but also in terms of methods. The Wadhwa survey states exactly who was surveyed, exactly what they were asked, and even how the integrity of the data was preserved. The BAH does none of this. Much more importantly, the Wadhwa survey asked employers precisely how their hiring is going. How long does it take to fill a job? What is the quality of the people hired? Clearly the conclusions of the Wadhwa study, which I'll detail below, are more in line with the way I view things. But as long-time readers of this e-newsletter know, I've never hesitated to criticize studies, claims and so on which supported my point of view but were based on sloppy thinking and questionable data. In that light, I must say that there is simply no comparison between the 2 studies. Even someone who knows little about the subject matter would find that the Wadhwa study is more concrete and precise, whereas the BAH report consists of one unsupported claim after another. A case in point is the BAH study's claim that part of the off-shoring trend is due to a lack of American workers with Master's degrees in engineering. They offer no evidence that this is a motivator for employers who off-shore engineering work. As I mentioned, they do not provide a list of questions in their survey, but it is fairly clear that they did NOT ask employers, 'Do many of the workers you employ over-seas have a Master's degree?' I say it's fairly clear that they didn't ask this, because all the authors of the study offer as 'evidence' is a vague 'correlation' (their word, but again not quantified or studied) over time between the numbers of Master's degrees granted to Americans and the amount of off-shoring. The starting salaries for Master's graduates in electrical engineering and computer science, adjusted for inflation, have been FLAT or FALLING since 1999. Employers admit that many of the engineers they are laying off have Master's degrees. And based on my experience and those of others I've talked to, I am reasonably sure that only a tiny fraction of engineers who do work off-shore for U.S. firms have a Master's degree. So the whole thing is a phony issue; the industry lobbyists know that Pushing the Education Button is a great way to distract attention from the real issue, which in this case is cheap labor. One more word on the BAH study: In case some of you readers are wondering, there really are precious few rules, or even customs, in academia to safeguard against undue influence from a research sponsor, in this case BAH. At any major research university, research funding is sought with a maniacal obsession; any safeguards would be attacked as 'bad for business'. As noted, I do believe that the Wadhwa study was done with rigor, and is a valuable contribution. Here are the main points: Those surveyed were 'presidents, division heads, managers and senior HR representatives' -- quite a contrast to getting 'data' that has been spun by PR people. The job category focus of the study was 'computer science and computer technology'. The survey began by asking about various measures which might indicate a labor shortage. One of these measures was rather ingenious, what the survey termed 'acceptance rates' -- the percentage of job offers which are accepted by the offerees. If there were a labor shortage, job seekers would have many offers, and thus the acceptance rate would be low. The survey reports:
We asked how acceptance rates have changed over the past 3 to 5 years. 80% of respondents reported that acceptance rates had stayed constant or increased (see Figure 3 below).
This would indicate that the industry lobbyists' claim that the job market has rebounded is not correct. The survey then reports data showing that 80% of the jobs are filled within 4 months. I think the authors' spin on this is that this too contra-indicates a labor shortage. Some people may disagree. But I wish to add that that datum concerns how long it takes to hire someone at the price the employer wants to pay. If they were to offer a much higher wage, they'd get someone right away. This is a key point; remember, whenever the industry claims a shortage, they mean a shortage of cheap labor. Now if the industry were to say, 'Gee, we can't make a profit unless we turn to cheap labor, either by off-shoring or by importing H-1B visa workers.', I would have very little comment. My sole objection all along has been the gross deception of the public and Congress by the industry lobbyists. The survey asked a series of questions about the employers' assessment of the quality of their American engineers...
On the question "What changes have you seen in the capabilities or skills of engineers that you have recently hired from those that you hired 3-5 years ago?', the top response was that graduates had better technology and programming skills. On the question 'What capabilities do your US engineers have that make it advantageous to keep their jobs in the USA?', the response was that U.S. engineers have a very good understanding of U.S. consumer needs, culture, business, and better communication and interpersonal skills. Respondents also stated that U.S. engineers were more creative, excelled in problem solving, risk taking, networking and had strong analytical skills. Plus they could work on high security applications and had the advantage of proximity to resources. We asked 'How similar or different are the types of engineering jobs that your company performs in the U.S. from those that your company has off-shored?'. 44% said that their company's U.S. engineering jobs are more technical in nature vs. 1% that said that their off-shore engineering jobs are more technical in nature. 33% said that jobs were equivalent. When asked to compare the productivity of the engineering work-force between their U.S and off-shore facilities, 37% of respondents stated that U.S. engineering employees are more productive, while 24% stated that U.S. and off-shore engineering teams are equivalent in terms of productivity. See Figure 6 below. We also asked companies to compare the quality of engineering work between their U.S. and off-shore facilities. 38% said their U.S. engineering employees produced higher quality work and 40% reported that work quality was equivalent between U.S. and off-shore facilities. 1% reported that their company's off-shore engineering employees produce higher quality work. A full break-down of these statistics can be found in Figure 6 below. We asked if the current U.S. engineering work-force met their business needs for entry-level engineers. 75% of companies who expressed an opinion said that India had between an adequate and large supply of well-qualified entry-level engineers vs. 59% for the U.S.A. and 54% for [Red China] (see Figure 8).
Point added by NM: A BusinessWeek analysis found that Bachelor's salaries at the entry level have been flat for several years, just as with the Master's-level analysis I did...
We asked, "what are the relative strengths or advantages of U.S, Indian or [Red Chinese] entry-level engineers when compared to each other?'. The responses were as follows: U.S.: Strong communication skills, an understanding of U.S. industry, superior business acumen, strong education/training, and a sense of creativity and desire to challenge the status quo. A few respondents cited strong technical skills, proximity to work centers, and a lack of cultural issues as advantages. [Red China]: Many respondents stated that the key advantage of hiring Chinese entry-level engineers was cost. A few respondents cited strong education/training, work ethics and a willingness to work long hours."
Matloff's course on immigration
Norm Matloff post-script
"Well, I was being too fair toward BAH and the Duke academics who conducted the project. It turns out that one of BAH's clients is NASSCOM, the trade body in India that promotes off-shoring. I can tell you what will happen next. Summaries of 'Duke University study' will be sent to every office on Capitol Hill, to every major newspaper and to every influential columnist, informing them that off-shoring is good for the U.S.A. -- 'Expert researchers at Duke University concluded this.' Though the summaries might mention BAH in passing, no mention will be made of BAH's working for NASSCOM. Corruption abounds. Sometimes I'm ashamed to be an academic."
2006-11-13 07:20PST (10:20EST) (15:20GMT)
Chris Taylor _Business 2.0_/_CNN_/_Money_
Tech politics: From "net neutrality" to foreign worker visas, the new congress may be the most technology-executive-friendly in history
"One issue that's near and dear to [Silicon Valley's executives'] heart: H-1B visas. These permits allow foreign engineers, programmers and other... professionals work in the United States for 3 to 6 years. The base number of visas issued each year for skilled workers is capped at [over 85K], which is a huge concern for tech giants, like Intel and Hewlett-Packard, which have an insatiable appetite for engineers and programmers from India and [Red China]. The H1-B ceiling once approached 200K before Congress started curtailing visa applications in recent years. Legislative efforts to raise the ceiling have failed, including two attempts in the current Congress that were defeated amid the broader debate over immigration. Republican leaders didn't want to appear soft on the issue. Now that representative George Miller (D-CA) is likely to chair the Education and Workforce committee, tech companies are optimistic the H-1B cap will now be increased. Another hot-button tech issue likely to get resolved: net neutrality... The major studios and Silicon Valley have long been at loggerheads over legislation like the Digital Millennium Copyright Act (DMCA). The 1998 law imposed a vice-like protective grip on Hollywood's intellectual property by making certain software illegal if used -- even in theory -- to circumvent copyright protection. The DMCA was a bipartisan piece of legislation. And now some Democrats want to go further to help the entertainment industry. Representative Howard Berman, a Hollywood Democrat who may end up as chair of the sub-committee on intellectual property, once sponsored legislation that would have let the studios and record labels legally hack into peer-to-peer networks like LimeWire and disrupt them. The proposal, which failed, gave computer security experts nightmares... Boucher believes privacy trumps copyright. Indeed, Democrats are fast [trying to present themselves as] the party of privacy. 14 bills related to technological privacy -- including one that would have imposed tougher sentences for spyware makers and another that would have required companies to disclose when consumer data was stolen or misused -- failed in the last 2 years. Now pro-privacy stalwarts like Democratic senators Dianne Feinstein (CA) [who has frequently waffled from extremely anti-privacy to mildly pro-privacy, as she waffles on many issues like the H-1B] and Patrick Leahy (VT), and representative Ed Markey (D-MA) are likely to push their cause with a vengeance."
2006-11-13 10:59PST (13:59EST) (18:59GMT)
William L. Watts _MarketWatch_
Lame-duck to-do list includes R&D extortion credit, trade deal with VietNam, spending
2006-11-13 11:12PST (14:12EST) (19:12GMT)
_Yahoo!_/_Weekly Standard_
A wedge too far
"Turn on a television anywhere in America last month, and you were sure to come across a campaign ad talking tough about immigration. Democrats and Republicans, in border states and deep in the heartland: Everybody was doing it, and the spots were among the harshest of the campaign season. The A-word -- amnesty -- was a staple. So were calls for cracking down on the border. And there could be no mistaking the mood, or rather the 2 parties' shared assumption about the public's mood. The only question was whether Republicans would succeed in riding that anger to victory on Election Day [or be driven out by the voters who were skeptical of their insincerity and the president's stubborn opposition to their wishes]."
2006-11-13 11:33PST (14:33EST) (19:33GMT)
Rex Nutting _MarketWatch_
US federal budget deficit increased from $47.3G in 2005 October to $49.3G in 2006 October
"Outlays in October rose 10.3% year-over-year from $196.8G in 2005 October to $217G. It was the highest outlays in any October ever... Interest payments on the national debt increased by 18.6% to $22.3G in October. Outlays for the Defense Department increased 10.2% to $48.7G. Off-budget outlays, mostly [Socialist Insecurity] and Medicare, increased by 4% to $40.5G."
2006-11-13
Grace Leong _Daily Herald_
Utah companies eye Democrats' business agenda
"Ron Heinz, managing director of Canopy Ventures in Lindon, says the existing Republican leadership under governor Jon Huntsman Jr. and U.S. senators Orrin Hatch and Robert Bennett, both R-Utah, understand the critical issues facing the high-tech industry in Utah. In a meeting last week between Bennett and 15 other Utah County-based tech executives, Heinz said Bennett appeared to support increasing the number of visas available to foreign-born workers, which can benefit skilled worker-[glutted] businesses in technology, biotechnology and health care. 'You can't close the borders without making it easier, at the same time, for foreigners to come in on a legal basis. That's something that is going to have to happen because we're coming up with [a continuing huge glut] in our labor force in critical skill areas, like science and engineering and technology. There are a lot of American scientists retiring in the next few years and we're not educating enough people in science and math. So those positions are going to have to be filled by foreigners.', said Mark Knold, senior economist with the state Department of Work-force Services... 'Some [Dems] have their eye on creating tax credits for research and development in technology and life sciences.', Heinz said."
2006-11-13
Dan Moser _Nebraska StatePaper_
Rural Nebraskans don't think Latino immigration has been good
Lincoln Journal Star
"Only 14% of respondents said Latin American immigration had been good for rural Nebraska, with 56% disagreeing. Among Latino respondents, 70% felt immigration had been good for communities, and 14% disagreed. 94% of respondents agreed that immigrants should learn to speak English within a reasonable amount of time. 82% of Latino respondents also held that view. However, a significant split showed up on another language-related question: whether rural communities should communicate important information in Spanish as well as English. Only 20% of non-Latinos agreed with that statement, and 69% disagreed. Among Latino respondents, 76% felt important information should be communicated in both languages... 87% want government to tighten the borders to prevent illegal immigration, 77% support penalizing businesses that employ undocumented workers and 72% support deporting [illegal aliens]... 45% of them [Latinos] supported tougher border enforcement, 30% supported penalizing businesses for employing [illegal aliens] and 26% supported deporting [illegal aliens]. 72% opposed granting in-state college tuition to undocumented immigrants under the age of 21 who have lived in the U.S. for at least 5 years, while only 17% supported that idea. On a related issue, 56% opposed making citizenship available to that group of immigrants; 28% supported it. Here, too, Latino respondents' views differed. 57% supported the in-state tuition proposal, and 72% backed the citizenship plan... 56% agreed that [illegal aliens] who have been working and paying taxes for 5 years should be allowed to apply for citizenship; 29% disagreed. Among Latino respondents, the percentages were 76% and 14%, respectively. About one-third of respondents supported [an additional] guest-worker program that would allow immigrants to work in the U.S. without becoming citizens; 50% opposed that idea. Latino respondents were more likely to support this proposal -- 58% to 22%... 58% of laborers, who might see [illegal aliens] as competitors for their jobs, were opposed to [creation of yet another] guest-worker program, compared to 40% of respondents in white collar jobs."
2006-11-13
Richard S. Dunham _Hispanic Business_ Dems' play-book for business-owners and executives
"Immigration. Companies are likely to win big on immigration with the Democratic Congress. The Democratic leadership agrees with President Bush and business groups on the need for comprehensive immigration legislation that includes a guest-worker program, some sort of legalization for workers illegally in the U.S.A., a tougher enforcement system requiring employers to verify that workers are legal residents of the U.S.A., and stepped-up border enforcement. Some Republican hardliners may squawk, but Bush and the Democrats are already planning the White House signing ceremony. Trade. The President's power to negotiate trade agreements without congressional amendments [known as 'fast-track authority') is up for renewal next year, and incoming House Ways & Means Committee Chairman Charles Rangel [D-NY] and Senate Finance Committee Chairman Max Baucus [D-MT] are willing to play ball -- if the White House agrees to protections for labor and the environment. Rangel also wants to extend trade preferences for Africa, the Caribbean Basin, and the Andean nations until 2020. Sounds like the makings of a deal... Research and development. Almost everyone wants to reinstate the R&D tax credit, which the Republican Congress let expire last year. Business loves the R&D credit. Many Democrats want to show they are pro-business. This is an easy way to do it."
2006-11-13
Donald Lambro _Washington Times_
Power-shift imponderables
"'Gridlock is good.', was the phrase most heard on Wall Street last week... Perhaps over immigration reform. Mr. Bush's proposal to create a well-regulated guest-worker system at the U.S.A.-Mexican border was killed in the Republican House, which refused to budge on its enforcement-only, fence-building bill that Mr. Bush eventually signed. With the Democrats in charge, it's much likelier a modified bill will make it to the president's desk. Conservative immigration opponents who fiercely opposed his guest-worker plan will no doubt fight it tooth and nail, but the combined support of most House Democrats and enough Republicans will put it over the top."
2006-11-13
Jessica Echard _Human Events_
Immigration Enforcement Still a Winner
"In districts where pro-enforcement incumbents lost, such as Arizona representative J.D. Hayworth's and Indiana representative John Hostettler, their Democrat opponents actually campaigned on tough enforcement and border security. Hayworth's opponent stated that 'enforcing our nation's immigration laws is an absolutely necessary ingredient to securing the U.S.A.-Mexico border', and promised to 'extend existing fencing in urban areas' along our southern border. Sounds like he's taken a page out of _Whatever It Takes_, Hayworth's recent book on combating illegal immigration. In Hostettler's case, his opponent, a county sheriff, had this to say about the crisis of illegal immigration: 'It's also not right when an Indiana employer passes over an American for a job only because an illegal worker is cheaper. We need to tighten our borders, enforce the laws we have, and punish employers who break them.' I don't know that a candidate talking like that could get the Big Business endorsement."
2006-11-13
Deborah Rothberg _eWeek_
IT employment numbers dropping
"With a loss of 1,800 workers, IT employment pulled back in October, according to a report released Nov. 10 by the National Association of Computer Consultant Businesses. This 0.05% decline in October came one month after the NACCB, an Alexandria, VA [lobbyist] that represents IT [bodyshops], announced that IT hiring had been flat in September, the first month without growth in more than a year... [Accrding to their estimates] There were 3,669,400 individuals employed in IT in October, which after September was the highest level of IT employment in the last 12 months."
2006-11-13
Edwin S. Rubenstein _V Dare_
Looking in vain for remittance benefits
2006-11-13
_Christian Science Monitor_
Illegal-immigration temptation
"In Pennsylvania, 2 Democratic challengers won after accusing GOP incumbents of being soft on illegal immigration. A few Republicans who appeared to be not just against illegal migration but anti-immigrant lost seats... Arizona, the state hit hardest by the rise in illegal migrants, four ballot initiatives that would restrict education and various state services for illegals, and also make English the official state language, won by a nearly 3 to 1 margin. Those votes aren't anti-legal immigrant or anti-Mexican. They send a message to all elected officials about the dangers of massive illegal migration and the slow pace of assimilation for the illegals who manage to stay in the USA. More than 3 in 5 Americans say the issue of illegal immigrants is either 'extremely' or 'very' important, according to this election's exit polls. The new Congress will need to separate the urgent need to curb illegal immigration in a post-2001/09/11 world from other immigration concerns, such as providing business with cheap labor. First off is a need to bring credibility to federal enforcement of laws against hiring illegals and in finding better ways to prevent illegal border crossings. Just before the election, the current Congress strongly voted in a bipartisan way for the idea of a 700-mile border fence with Mexico. But voters had to notice that the bill went unfunded... a guest-worker program, won't ever be large enough to meet the desire of nearly half of the Mexican population which wants to come to the US (even the middle class). The second idea, a sort of earned amnesty with penalties, could spur even more illegal migration, as the 1986 amnesty did, without guaranteed tough immigration-law enforcement."

2006-11-14
2006-11-13 16:17PST (2006-11-13 19:17EST) (2006-11-14 00:17GMT)
John C. Dvorak _MarketWatch_
Expected effects of political change
"The Democrats are more likely to be skeptical about the consolidation of media and the consolidation of telecommunications, although it was the party that promoted and passed the landmark Telecommunications Act of 1996. That law is responsible for the consolidation mess we are in today. But people have forgotten the source, and the Democrats can blame the mess on the Republicans and thus promote net neutrality and the break-up of large media monstrosities. The problem is the mess has progressed too far for Congress to have much effect, so the likes of Comcast, Verizon, AT&T and the rest should rest easy... Ironically, this may mean that the defense sector may actually get more attention, not less, since it seems to be where much R∓D is centered... Instead change your focus to medical electronics and look to old standbys such as Medtronic and Boston Scientific to blossom. That entire sector may get more attention with this new crowd."
2006-11-13 18:26PST (2006-11-13 22:26EST) (2006-11-14 03:26GMT)
Jim Stratton _Orlando Sentinel_
Open-borders advocate Mel Martinez selected as Republican Party chair
"U.S. representative Tom Feeney, R-Oviedo, called Martinez a 'great choice' for the party. As RNC chairman, Feeney said, Martinez would give the party "tremendous legitimacy" among a growing Hispanic voting base. 'He's an absolute rock star in the Hispanic community.', said Feeney. Martinez's staff would not comment, but other GOP sources told the Sentinel and other news organizations that Martinez had agreed to the position, which he would carry out while also serving in the Senate... 'Mel represents the future of our party because he will work hard in expanding our base.', said U.S. representative Ileana Ros-Lehtinen, R-Miami, a fellow Cuban exile who has worked closely with Martinez on post-Castro transition plans... Martinez left Cuba at 15, arriving in Orlando with a single suit-case. [In a recent radio interview, he said that his father was arrested as they walked toward the plane.] He lived with foster parents until his family joined him 4 years later. He put himself through college and graduated from Florida [a.k.a. Felonious] State University Law School. He made his fortune as a personal-injury attorney... He was a Democrat until the Reagan era, and as county chairman he showed little partisanship... Just recently, though, Martinez was the voice of compromise amid a bitter debate over immigration reform. He parted with many members of his party in calling for a bill that was broader and less punitive that the version backed by the House of Representatives."
2006-11-14 00:26PST (03:26EST) (08:26GMT)
David J. Lynch _USA Today_
Election pushes globalization to forefront
"Several members of the Democratic Congress that takes office in January say the Bush administration's unquestioning celebration of free trade is bleeding the middle class and endangering the American Dream. Democrats such as Sen.-elect Sherrod Brown of Ohio want a tougher approach to future trade deals. Others, including veterans of the Clinton administration who back trade, say the solution is to craft new policies that take the sting out of job losses caused by foreign competition. The new congressional lineup raises the prospect of the most significant globalization debate since the 1992 presidential campaign's bitter exchanges over the North American Free Trade Agreement (NAFTA). Some already expect the issue to play a prominent role in the run-up to the 2008 election... U.S. manufacturers are heavily reliant upon imported components for their assembly lines... 40% of voters said they expect the next generation of Americans to have a lower standard of living vs. 30% who said they expect life to improve... In the 1990s, trade-related job losses were confined to comparatively low-wage, low-skill factory jobs... From 1999 to 2005, the USA lost 139,510 computer-programming jobs [other estimates put it closer to 1.3M], more than 1 out of every 4 such positions in the country, according to Catherine Mann, a Peterson Institute economist. There were also small declines in the ranks of electrical engineers and database administrators. All three of these job categories are well-paid: Programmers average $67,400 annually."
2006-11-14 04:00PST (07:00EST) (12:00GMT)
Anne Broache _CNET_
Tech executives ask departing Republicans to shaft US tech workers... again
"At issue are proposals including renewing a popular tax credit for research and development expenses and expanding the number of H1-B visas, which are temporary visas designed for skilled foreign workers... Some of the proposals like the R∓D tax credit and H1-B visas are, at least in theory, supported by both major political parties. But Washington representatives of tech companies fret about additional delays -- and the incoming Democratic leaders have stressed that they will be occupied with other topics like the Iraq war and increasing the minimum wage after they assume control. Which explains the frenzy of press events designed to coincide with a lame-duck Congress. On Monday, more than 200 companies, universities and organizations circulated a letter supporting further action on a Senate proposal to boost the quota for H1-B visas, which proponents argue are necessary to fill gaps in their operations where qualified Americans aren't available. They said the need for action sooner than later is especially urgent because U.S. companies exceeded the H-1B quota for the next fiscal year scarcely 2 months after the application window opened [while thousands of perfectly capable U.S. citizens were passed over for these jobs]."
2006-11-14 06:08PST (09:08EST) (14:08GMT)
Robert Daniel _MarketWatch_
Israel's 2006Q3 GDP fell 1.4%
"'Year on year, GDP was up 4.8%. That's a very good number.', Maoz said."
2006-11-14 06:51PST (09:51EST) (14:51GMT)
Steve Goldstein _MarketWatch_
German GDP up 2.8% annualized rate during 2006Q3
"French and Italian growth also slowed down in the third quarter, leading to a 0.5% rise in euro-zone economic growth, against the 0.7% predicted by economists."
2006-11-14 07:09PST (10:09EST) (15:09GMT)
Rex Nutting _MarketWatch_
Retail sales fell 0.8% in September and 0.2% in October: Up 4.5% over the last 12 months
"Gasoline station sales fell 6% in October after an 11.1% drop in September, reflecting the sharp decline in pump prices. Excluding gasoline, retail sales rose 0.4%."
census bureau data
2006-11-14 08:06PST (11:06EST) (16:06GMT)
Greg Robb & Robert Schroeder _MarketWatch_
PPI down 1.6% in October
"Meanwhile, light motor truck prices fell a record 9.7% in October, while passenger car prices fell 2.3%. The government introduces the new model year vehicles into its sample in October, often with dramatic results. Government statisticians attempt to determine how much of the price change for the new model year is due to quality improvements and how much is due to inflation. This year, the government said quality improvements in light trucks had an estimated retail value of $361.76. The improvement included tire pressure monitoring systems, better air bags, reduced emissions, improved power trains and changes in optional and standard equipment."
BLS data
BLS Report On Quality Changes For 2007 Model Vehicles
2006-11-14 08:52PST (11:52EST) (16:52GMT)
David Weidner _MarketWatch_
Securities firms backed Democrats
"Wall Street, led by Goldman Sachs Group Inc., ended a 12-year run of Republican support by giving 51% of its donations to Democrats in this year's mid-term elections. Securities and investment firms donated $24.8M to Democrats through October 10, compares to $22.5M, or 47% of all funds, to the GOP, according to Federal Election Commission data compiled by the Center for Responsive politics. Employees and political action committees at Goldman Sachs led all contributing firms by donating $2.62M to all parties including $1.57M to Democrats. Goldman was followed by Morgan Stanley, $1.59M overall and UBS, $1.5M... New York senator Hillary Clinton was the leading recipient of Wall Street cash. She took home $1.39M. Clinton was trailed by independent Connecticut senate candidate Joe Lieberman, who received $810,110. But at least they won. Other top recipients such as Senators Rick Santorum, R-PA, Jim Talent, R-MO, George Allen, R-VA, and Democratic senate candidate Harold Ford in Tennessee, lost."
2006-11-14 13:55PST (16:55EST) (21:55GMT)
Greg Robb _MarketWatch_
Detroit auto-maker executives met with president Bush
"The meeting was dominated by discussions on health care, trade and energy security, according to the executives... There was no denying the symbolic nature of the meeting. The executives arrived at the White House in a Ford Escape Hybrid, Saturn VUE Greenline and a Chrysler Sebring Sedan... GM and its rival Ford to cut [their] North American work-forces by 55K hourly workers... GM, the largest single private health-care buyer in the United States, spent more than $5G last year to cover all its employee and retirees. That number is expected to swell to above $7G in 2009, the company has said."
2006-11-14

| | |
| --- | --- |
| DJIA | 12,218.01 |
| S&P 500 | 1,393.22 |
| NASDAQ | 2,430.66 |
| 10-year US T-Bond | 4.57% |
| crude oil | 58.28 |
| gold | 625.30 |
| silver | 12.89 |
| platinum | 1,173.52 |
| palladium | 319.50 |
| copper | 0.19306 |
| natgas | $7.977/MBTU |
| unleadedgasoline | $1.5448/gal |
| heatingoil | $1.6632/gal |
I usually get this info from MarketWatch, which gets them from BigCharts.
2006-11-15
2006-11-15 04:28PST (07:28EST) (12:28GMT)
Rex Nutting _MarketWatch_
Mortgage refinancing surge continues up 4.3% from last week with low rates
"The average rate for a 30-year fixed-rate loan dropped from 6.24% to 6.15%, the lowest since January 20. Rates have fallen about 40 basis points from 6.54% in the past 13 weeks."
2006-11-15 06:15PST (09:15EST) (14:15GMT)
Laura Parker _USA Today_
H-2B guest-workers sue companies over below-prevailing wages
"That ranges from $6.32 an hour in North Carolina to $9.20 an hour in Alabama, according to the U.S. Labor Department. APC says he and his co-workers were paid less than the federal minimum wage of $5.15 an hour, were not paid over-time and often were required to pay for their own tools, visas and travel costs. So last year, they sued Eller and Sons Trees, their employer, for back wages and reimbursement of out-of-pocket costs. A federal judge recently classified the case as a class-action law-suit, so it now involves about 6K tree planters. It is drawing national attention as one of several legal challenges to the H2-B visa program, which admits 66K foreigners into the USA each year to do temporary manual labor... The Ellers suit also accuses the firm's recruiters in Guatemala of requiring laborers to hand over deeds to their property to get jobs in the USA."
2006-11-15 (5767 Mar-Cheshvan 24)
Jonah Goldberg _Jewish World Review_
Diversity is racism by another name
2006-11-15
Elizabeth Ellis _Minnesota Spokesman-Recorder_
Work without direction can erode anyone's confidence
2006-11-15 09:32PST (12:32EST) (17:32GMT)
Steve Goldstein _MarketWatch_
Euronext stock exchange, will probably be owned by NYSE after Deutsche Boerse drops out of bidding
2006-11-15 (5767 Mar-Cheshvan 24)
Daniel Pipes _Jewish World Review_
Europe is finished predicts Mary Steyn

2006-11-16
2006-11-16 05:30PDT (08:30EST) (13:30GMT)
Subri Raman & Tony Sznoluch _DoL ETA_
un-employment insurance weekly claims report
current press release
"The advance number of actual initial claims under state programs, unadjusted, totaled 284,842 in the week ending November 11, a decrease of 41,837 from the previous week. There were 283,564 initial claims in the comparable week in 2005. The advance unadjusted insured unemployment rate was 1.6% during the week ending November 4, unchanged from the prior week. The advance unadjusted number for persons claiming UI benefits in state programs totaled 2,113,476, a decrease of 36,597 from the preceding week. A year earlier, the rate was 1.8% and the volume was 2,364,283. Extended benefits were not available in any state during the week ending October 28."
2006-11-16
Norm Matloff _H-1B/ L-1/ Off-Shoring e-News-Letter_
articles on Stuart Anderson study
"The first key point about Saxenian's study is that she simply documents how many immigrant entrepreneurs there are in Silicon Valley... her data show that the immigrants in Silicon Valley have been less entrepreneurial per capita than the natives... Like Saxenian, [Anderson] simply enumerates how many immigrant entrepreneurs there are, and has no data on the per capita rate of entrepreneurship. IOW, his data do not show that immigrants are more entrepreneurial. But he makes such a claim anyway, in various convoluted, confused statements... What would make sense is to compare the proportion of native engineers who start businesses to the corresponding number for immigrant engineers. Again, if one does that, one finds that the natives have been more entrepreneurial. Another big problem is that Anderson is very loose in separating the terms 'immigrant' and 'H-1B'... Yang and Brin came to the U.S.A. as children with their families, and Grove came as a young refugee, also with his family. So it has nothing to do with H-1B... neither the Saxenian or Anderson study recognizes the fact that no firm has been pivotal technologically in this field. When IBM chose Intel for the CPU chips in the first PC, it could have chosen many other firms instead (and its engineers advised it to do so). As to Yahoo! and Google, there are plenty of other firms with search engines (and Yahoo!'s is bought, not internally developed); we'd still be surfing the web today even if these 2 firms didn't exist. IOW, the basic message, that the industry would not be where it is today without immigrants, is incorrect. And one of the most misleading aspects of it is, in my view, the fact that it doesn't mention the huge internal brain drain caused by the H-1B program: Conservatively, tens of thousands engineers and programmers have been forced to leave the field as either a direct or indirect result of the H-1B program. Of course, all of this is a smoke-screen in the first place, masking the fact that employers large and small want the H-1Bs as cheap labor. We don't need H-1Bs to remedy a tech labor shortage, as there is no such shortage. As I've mentioned, BusinessWeek showed that starting salaries, adjusted for inflation, for new Bachelor's graduates in tech have been flat or falling since 2001, and my follow-up study on the Master's level shows them to be flat since 1999. Now, a word on the enclosed articles, and their fairness. The only 2 with real balance were the one in the San Francisco Chronicle and the segment on NPR's Marketplace. In fact, in the latter, even the the industry guy seems to be rather open, not so pushy as most... Anderson has basically made a career out of writing pro-H-1B reports and articles on behalf of the industry. And often they have been unsigned, so that the industry represents 2 or 3 of his reports, written under the by-line of different organizations, as 'independent' reports, when in fact Anderson was the author of all of them, and when the organizations themselves (often one-man operations consisting of only Anderson) were funded by the industry... The Merc, of course, has been highly pro-industry on the H-1B issue all along. This has been openly admitted by the author of the New York Times article, Miguel Helft, who was with the Mercury for a number of years. I don't know whether he has moved to the NYT, or if the NYT just has a sharing agreement with the Mercury... The San Diego Union Tribune article is completely lacking in [balance]... Congress, as I've shown before, is anxious to get campaign funding from the industry, and has never questioned the industry's claims. Two congressionally-commissioned studies have shown that the H-1Bs are under-paid, but you could knock on doors on Capitol Hill for a week and not find a staffer, much less a politician, who is aware of Congress' own studies."
2006-11-16
Patrick Buchanan _Human Events_
Is Bush+Pelosi amnesty ahead?
World Net Daily
Real Clear Politics
"'Martinez is going to lead the fight for amnesty that Bush could not win when Republicans controlled the Congress.', one angry RNC member told The Washington Times' Ralph Hallow... Bush and Karl Rove still have not gotten the message, and probably never will... According to NumbersUSA, while Republicans lost 11.5% of their House seats, or 1 in 9, the Immigration Caucus of Tom Tancredo, the House hawks, lost 6.7% of its complement, only 1 in 16. Among Republicans given an 'F' by immigration hawks, however, fully 25% lost their re-election bids, a blood-bath among the open-borders-and-amnesty-now crowd... Arizona senator Jon Kyl, a hard-liner, won re-election easily. More significant, Arizonans voted in landslides on Nov. 7 to deny bail to illegal aliens, to bar them from receiving any punitive damages in law-suits and make English the state language. Among Latinos, 48% voted to make English the official language, just as, 2 years ago, 47% voted to cut off all welfare to anyone who could not prove he or she was in the country legally... The GOP vote fell 7% or 8% among all voters..."
2006-11-16 07:23PST (10:23EST) (15:23GMT)
Greg Robb _MarketWatch_
US industrial output rebounded in October
"U.S. industrial production rose 0.2% last month, a reversal after production dropped 0.6% in September. That decline was the biggest since the previous September, when Hurricane Katrina disrupted the economy. Capacity utilization rose to 82.2% in October from a revised 82.1% in the previous month, largely because of big jump in utilization rates at utilities... Capacity utilization in manufacturing slid to 80.7% from 81%, still above the long-term average of 79.8%, Stanley said. Output of utilities jumped 4.1% in October, recovering after falling 4.6% in the previous month. October's mining output rose 0.6%. Output of high-technology goods increased 2.3% in October after rising 2.7% in the previous month. Semiconductor production rose 2.5%, while computer equipment output rose 1.2%. High-tech output is up 26.3% in the past year. Production of consumer goods fell 0.5%, as consumer durable goods decreased 2.6%, primarily reflecting the decline in auto production. Production of business equipment increased 0.7% in October. Business equipment output is up 11.7% in the past year."
2006-11-16 08:18PST (11:18EST) (16:18GMT)
Robert Schroeder _MarketWatch_
Flow of capital into USA fell from $114.4G in August to $65.1G in September
2006-11-16 08:38PST (11:38EST) (16:38GMT)
Rex Nutting _MarketWatch_
CPI, index of inflation, down 0.1% in October: Core down 0.5% for second month
2006-11-16
_Family Security Matters_
Democrats may tear down border security fence
"The ink has barely dried on the bill that was to create a fence along 700 miles of the border between the United States and Mexico. Already the incoming Democratic leadership is discussing the possibility of not constructing that fence that would impede the flow of illegal aliens and narcotics across the land border that is often crossed by drug traffickers and illegal aliens. Bennie Thompson, the former ranking member on the Homeland Security Committee is seen as the possible new chairman of that critical department... What is the use of sensors along the border when you do not have the required personnel and other resources to deal effectively with the alerts the sensors would be generating? The most cost effective way of blocking the flow of illegal traffic is a fence that is patrolled and augmented by sensors. This is not an either or proposition, not with our nation's security and the lives of our citizens hanging in the balance."
2006-11-16 08:43PST (11:43EST) (16:43GMT)
Angela Moore _MarketWatch_
Clear Channel agreed to sell to group of investors
"Clear Channel Communications Inc., the largest U.S. radio-station owner, on Thursday said it agreed to be acquired by an investor group led by private-equity firms Thomas H. Lee Partners and Bain Capital Partners for $18.7G in cash. The deal for San Antonio, Texas-based Clear Channel carries a total value of $26.7G, including $8G in debt repayment. The company also said it plans to sell 448 radio stations in certain small markets as well as its television-broadcasting division, though the buyout isn't conditioned on these sales. Under terms of the deal with Thomas H. Lee Partners and Bain Capital, Clear Channel stockholders will receive $37.60 a share in cash, a 10.2% premium to Clear Channel's Wednesday closing price of $34.12."
2006-11-16 11:33PST (14:33EST) (19:33GMT)
Dan Stein _Earth Times_/_Federation for American Immigration Reform_
Voters opposed open borders and amnesty for illegal aliens and their employers
Yahoo
PR News Wire
"All 4 of the Arizona ballot initiatives [aimed at curbing illegal immigration] were approved with more than 70% of the vote, including about half of Hispanic voters in the state... the vast majority of Republicans and Democrats who took firm stand on immigration enforcement were sent back to Washington by the voters... many of the Democrats who were swept into office last week ran on immigration enforcement platforms. In each race in which a strongly pro-enforcement Republican lost, they were defeated by a Democrat who vowed to be just as tough on illegal immigration. Support for enforcement of immigration laws and opposition to amnesty and guest worker programs came from Democrats as well as Republicans in the recent elections. Among Democrats, proposals for amnesty and more guest workers were widely seen as a component of the White House's overt preference for business interests over the interests of working Americans. Neither party has a mandate from the people to enact amnesty and guest worker policies that would further undermine the American middle class."
2006-11-16 11:42PST (14:42EST) (19:42GMT)
Rex Nutting _MarketWatch_
Home builders' confidence index rose from 31 in October to 33 in November
2006-11-16
Vivien Lou Chen _Bloomberg_
Milton Friedman, Nobel economist, died
San Francisco Chronicle
Reuters
News Max
Reason Magazine
CNN/Money
BBC
USA Today
abc
Detroit Free Press
Examiner
"Milton Friedman, the Nobel laureate economist who shaped the philosophies of Ronald Reagan, Margaret Thatcher and successive Federal Reserve chairmen, has died [last night], his daughter Janet said. He was 94. Friedman's theory that inflation results from too much money chasing too few goods inspired a generation of central bankers, beginning with Paul Volcker, who was Fed chairman from 1979 until 1987. Alan Greenspan and Ben S. Bernanke also credit Friedman's work as a blue-print for policy making. 'Friedman's monetary framework has been so influential that, in its broad outlines at least, it has nearly become identical with modern monetary theory and practice.', Bernanke said at a conference in 2003 October when he was a Fed governor. He became chairman in 2006 February. Friedman wrote, co-wrote or edited 32 books, including _A Monetary History of the United States, 1867-1960_ with Anna Schwarz in 1963 [and _Money Mischief_ in 1992], and argued that the goal of monetary policy should be long-term, stable growth in the supply of money. He championed individual initiative and deregulation and influenced decisions from severing the dollar's peg to gold in the early 1970s to ending the military draft. 'It's hard to think of anyone who's had more of a direct influence on social and economic policy in this generation.', said Carnegie Mellon University Professor Allan H. Meltzer... 'He, along with others, promoted the idea of low inflation and a more disciplined central bank.' In his later years, Friedman advocated that the Fed adopt an inflation target, a numeric price goal which the central bank should pledge to hit over a specified period of time. He supported George W. Bush's failed effort to overhaul Social Security, counseled California Governor Arnold Schwarzenegger and predicted the demise of the euro. With his trademark pronouncement that inflation was 'always and everywhere a monetary phenomenon' Friedman was among the Fed's most vocal critics as inflation accelerated through the 1960s and 1970s... Friedman was born on 1912 July 31 [in Brooklyn], to [1890s] immigrants from Carpatho-Ruthenia, a province of the Austro-Hungarian empire that later became part of the Soviet Union [and now part of Ukraine]... 'Freedom is a great objective.', Friedman said in a 2005 Dec. 27, interview with PBS's Charlie Rose. 'It enables people who hate one another, who don't speak the same language, who would fight one other if they had the chance, to cooperate together economically.'... Friedman acknowledged that 'pure capitalism' did not exist, but said that nations that cherished freedom must strive to keep the economy as close to the ideal as possible."
2006-11-16
Paul A. Long _Cincinnati Post Times Star_
Witness against employers of illegal aliens fled
"A federal judge in Covington abruptly dismissed indictments against five Fischer Homes supervisors charged with hiring illegal immigrants to frame houses after a U.S. prosecutor said the government had lost a key witness against them. U.S. District Judge David Bunning took the action Wednesday after Assistant U.S. Attorney Bob McBride unexpectedly sought a delay in the trial. Just two days earlier, Bunning had rejected a motion by one of the 5 defense attorneys for a continuance of the Nov. 27 trial date, and set aside 2 weeks after Thanksgiving for a jury to hear the case against the 5 men: Timothy Copsy, Douglas Witt, William Allison, Ronald Vanlandingham and David Schroeder. But McBride's motion, filed and heard Wednesday during a telephone conference Bunning held with attorneys, said Nelson Trejo has jumped bond and left the country. Trejo is a Mexican national who said he provided work crews of illegal immigrants to Fischer Homes work sites in Boone County, and the indictment against the five supervisors specifically said they hired Trejo's crews. As such, they were charged with conspiring to harbor the illegal immigrants by providing them jobs. Each of the supervisors faced up to 10 years in federal prison if convicted."
2006-11-16
Rich Lowry _Town Hall_
The Amnesty Fallacy: Another Spin-Job from DC
"Little did voters know it, but last Tuesday they were delivering a mandate for amnesty for illegal immigrants. Most of them probably thought they were voting on the Iraq War or on corruption, but elite opinion-makers have decided that they also were panting for a laxer immigration policy. There's no doubt that electing a Democratic Congress furthers the cause of an amnesty and guest-worker program by removing the main obstacle to both: the Republican majority in the House. But there is no good evidence that championing strict immigration enforcement was a loser for Republicans, or that voters elected Democrats explicitly to permit illegals already in this country to stay and to invite more of their brethren to come. Any suggestion otherwise comes from advocates of amnesty who interpret anything voters do... as a call for more immigration... For all of this, it seems that President Bush and House Majority Leader-elect Nancy Pelosi might still accept the 'immigration enforcement lost' interpretation of election. They both do so at their political peril."
2006-11-16
_Access North Georgia_/_AP_
Georgia GOP bills take aim at illegal aliens and sex offenders
"Eric Johnson, the state Senate's top Republican, introduced a bill Thursday to make it a crime for sex offenders to photograph anyone under age 18. State senator John Douglas, R-Covington, put forward legislation making property owned by a person in the country illegally ineligible for tax exemptions... State lawmakers passed a sweeping law requiring verification that adults seeking many state-administered benefits are in the country legally. It sanctions employers who knowingly hire illegal immigrants and mandates that companies with state contracts check the immigration status of employees. The bill is set to take effect in 2007 July."
2006-11-16
James P. Pinkerton _NY NewsDay
Border security fence meets formidable barrier
San Francisco Chronicle
"Remember the congressional vote to build a wall across part of the U.S.-Mexico border?... it was all a con... the wall covered only a third of the U.S.-Mexico frontier. And, second of all, Congress only authorized the wall -- it didn't fund it... Those who spear-headed the September wall vote, including representative Tom Tancredo (R-CO), were perfectly sincere. But come 2007, Tancredo & Company will no longer be in charge. The chairmanship of the Homeland Security Committee, for example, will shift from representative Peter King (R-Seaford), an immigration hawk, to represnetative Bennie Thompson (D-MS), an immigration dove. Thompson was one of those 138 members of Congress who voted against the wall two months ago. And just on Monday he told UPI that he was planning to 'revisit' the wall issue... plenty of Democrats adhere to a sort of United Nations-European Union approach to world affairs, believing that individual countries and their borders should be relegated to the dustbin of history... Meanwhile, incoming Speaker Nancy Pelosi (D-CA) and incoming Senate Majority Leader Harry Reid (D-NV) -- both of whom, like Thompson, voted 'nay' on the wall -- are now loudly advocating 'comprehensive' immigration reform. 'Comprehensive', of course, is one of those Washington buzzwords aimed at making the listener think that the 'comprehensive' solution has covered all the angles. In fact, it has: 'Comprehensive' immigration reform is designed to be so complex and involuted -- with a new category of guest-workers and different paths to citizenship -- that no ordinary American will be able to figure out what's really going on... And at the top sit president George W. Bush, senator John McCain (R-AZ) and now senator Mel Martinez (R-FL), whom Bush named to the chairmanship of the Republican National Committee. All 3 are solidly pro-immigration. This elite trio even supports [an additional] guest-worker program, which would enshrine exactly the sort of 2-tier labor system that Republicans fought against in the Civil War... So the fix is in. The wall is out. Get ready for a new America."
2006-11-16
John O'Sullivan _National Review_
Amnesty-plus-guest-worker law will be another catastrophe for GOP, even if done with Democrat votes
"But there is one looming issue which threatens to be a potential catastrophe for the GOP -- namely, the president's desire to push through his amnesty-plus-guest-worker law, even if it is done with Democratic votes (and so with further concessions to the Democrats in the legislation) against Republican opposition. That threatens the one principled achievement of the last Republican congress: its defeat of the 'comprehensive' amnesty bill and its passage of a border security bill. Here Boehner and Blunt are more clearly on the right side than their opponents. Boehner had wobbled earlier on effective employer sanctions, but his support for the House immigration bill this last year has been unstinting and effective. Pence actually tried to sabotage the House bill with his absurd 'compromise' that might be called an amnesty-plus-weekend-trip-home. This was worse than a deception; it was a transparent deception that calls his judgment as well as his reliability into question... House GOP voters should take note. They should think about whom the White House would like to see working with Mel Martinez, Harry Reid, and Nancy Pelosi to advance the president's bi-partisan agenda -- and then vote for the other guy."
2006-11-16
Kim Berry
Shortage of engineers in Red China
"The job market is tighter in India and [Red China] than in the U.S.A. This bogus argument needs to be exposed. M$ is unable to find 500 engineers in [Red China]. Gee, I thought [Red China] was graduating twice that many engineers every day. (There are other reports that India is so short of tech workers that employers are hiring liberal arts majors then giving them 6 months of intensive training to become programmers. What if Congress mandated that lieu of H-1b?) Note that this [Information Week article] makes no claim that H-1b or U.S. worker shortage is the reason M$ is ramping up in [Red China]. ([Many Programmers Guild members'] thinking was that [under the proposed F-4 visa program] U.S. universities would degrade into green-card mills, pushing not only current tech workers out of the profession, but potential U.S. students would be squeezed out of U.S. schools by foreigners primarily seeking a route to U.S. citizenship. With the sour job market, many more of the U.S.-educated [foreign students] would return, e.g. to the labor shortage in [Red China], and further undermine U.S. competitiveness.) Cai Yan, writing for EE Times and Information Week wrote on 2006-10-18, 'Yaqing Zhang, president of M$ R&D in [Red China], says there's a shortage of experienced Chinese engineers, especially in management, and that half of the recruits will come from over-seas or from the electronics industry.'"
2006-11-16
Michelle Malkin
bipartisan CAIR congress
"Sisayehiticha Dinssa, 35, an unemployed man traveling from Nigeria by way of Amsterdam and headed for Phoenix, was arrested Tuesday at Detroit International Airport after security officials searched him and found him carrying nearly $80K in cash and a lap-top computer containing information about nuclear materials and cyanide..."

2006-11-17
2006-11-17
Joe Guzzardi _V Dare_
Memo to Mel Martinez: Forget Amnesty; the American people have spoken
"In the first place, Martinez's appointment is -- in a perverse way -- good for us. Anything that infuriates the Republican base as it relates to immigration is great. Let's keep the pot stirred! And when Bush snubs his nose as callously toward Republicans as he did in this latest move, so much the better. As long as Bush keeps rubbing salt in the Republican Party wounds, he'll have a hard time getting a game of jacks on Capitol Hill -- let alone major immigration legislation reform -- from the new Congress... In 2000, Congress passed the LIFE Act, a re-instatement of the rolling Section of 245(i) for 900K illegal aliens. (Briefly, 245 (i) allows an illegal alien to apply for adjustment of status and pay a $1K fine to become eligible for a green card. Full details here.) Since then, 4 separate attempts to extend 245 (i) have been voted down..."
2006-11-17 09:11PST (12:11EST) (17:11GMT)
Rex Nutting _MarketWatch_
New construction down 14.6% to annualized 1.486M (with graph)
census bureau data
2006-11-17
Bob Rosner _abc_
Resume Theft
"I'm an independent consultant in IT Security. Therefore, my resume is very accessible... Amazingly, twice in the last month, I have been given my own resume to review with someone else's name at the top. In both cases the job duties and descriptions, even the project names, match exactly starting about 4 years ago when my niche work began. Also, the plagiarized section is typed in a different font than the rest of the resume, which leads me to the conclusion that they simply cut and pasted their resumes from mine and, most likely, from other unknown sources... My client asked me to proceed almost as planned. They wanted me to speak to the candidate, but with the intention of getting the truth or some sort of admission of plagiarism from the 'author' of the resume at hand. Nervously, I contacted the candidate. My questioning focused specifically on the work experience that we seemed to share. He was unable to speak intelligently about any of the work that he had allegedly done. So, finally, I blatantly asked him if he wrote the resume. When confronted, he eventually said that he 'might' have taken a bit 'from here or there'... The second case I intended to handle in the same manner as I had the first. The only real difference between the candidates was that this one happened to be from overseas. When I talked to this candidate, he and I realized that, although it was his resume I was given, it was not the one he had authored. As it turns out, the overseas technology company representing him did a common practice of swiping someone else's credentials to try and sell their consultant... 69% of Americans work 40 hours to 49 hours a week. 18% of Americans work 50 hours to 59 hours. 5% work more than 60 hours a week."
2006-11-17
Ephraim Schwartz _Info World_
IT bodyshoppers cabal reports job winners and losers
"However, [Kim Berry, president of the Programmers Guild] also found areas of agreement with the NACCB. 'We see in their data at least the signs of a cooling trend: According to their data, only 10k IT jobs have been added since 2006 June (3,659k to 3,669k in the Index Release doc). Combine that with the 85K H-1bs that entered the job market in October, and we are concerned that qualified U.S. IT workers will be squeezed out of the job market.', said Berry... On the down-side NACCB sees computer software engineers, a title that makes up almost one-quarter of all IT professionals, facing a declining job market. The same decline in opportunities will be faced by programmers and hardware engineers."
2006-11-17

| | |
| --- | --- |
| DJIA | 12,342.56 |
| S&P 500 | 1,401.20 |
| NASDAQ | 2,445.86 |
| 10-year US T-Bond | 4.61% |
| crude oil | 55.81 |
| gold | 622.50 |
| silver | 12.80 |
| platinum | 1,192.10 |
| palladium | 317.95 |
| copper | 0.22344 |
| natgas | $8.179/MBTU |
| unleadedgasoline | $1.5411/gal |
| heatingoil | $1.6689/gal |
I usually get this info from MarketWatch, which gets them from BigCharts.
| | | |
| --- | --- | --- |
| | "Without the elite & its artificially induced inability to understand facts as facts, to distinguish between truth & falsehood, the movement could never move in the direction of realizing its fiction. The outstanding negative quality of the totalitarian elite is that it never stops to think about the world as it really is & never compares the lies with reality. Its most cherished virtue, correspondingly, is loyalty to the Leader, who, like a talisman, assures the ultimate victory of lie & fiction over truth & reality. The top-most layer in the organization of totalitarian movements is the intimate circle about the Leader, which can be a formal institution, like the Bolshevik Politburo, or a changing clique of men who do not necessarily hold office, like the entourage of Hitler. To them ideological cliches are mere devices to organize the masses, & they feel no compunction about changing them according to the needs of circumstances if only the organizing principle is kept intact." --- Hannah Arendt 1950 Summer & 1966 June _The Origins of Totalitarianism_ pg 385 | |
2006-11-18
2006-11-18
Yvette Urrea _North San Diego County Times_
Canyon property owners hire guards to discourage trespassers
"McGonigle Canyon property owners have posted security guards on their land Friday to keep out illegal immigrants who have been illegally camping there for more than 10 years -- all on the eve of a camp-out protest by several hundred people decrying that they and the city were turning a blind eye to the illegal [aliens] and the activities that take place there near homes. Police captain Boyd Long said the property owners mean they don't want anyone trespassing on their property, not even protesters. So, police are offering an area of city-owned land for a peaceful protest, but they will not allow camping or protesters to go into the canyon, he said... Long said they can now go to the end of Torrey Santa Fe Road and protest. 'I will be there.', said Julie Adams, a Rancho Penasquitos resident who lives less than a mile from the camps. She said the concern with the illegal immigrant encampments is that they attract crime such as prostitution, pollution and fire hazards. Long said as of last Friday, between 150 and 180 illegal immigrants were living in the canyon in make-shift tents... She said U.S. citizens are going to show up to do a peaceful protest and be told that while illegal immigrants have lived in the canyon for years, they [US citizens] can't be there... Adams does add that she is glad that the property owners are finally clearing the camps, but she said she will continue to watch the canyon to make sure they keep it up and don't allow the illegal immigrants to return."

2006-11-19
2006-11-18 22:00PST (2006-11-19 01:00EST) (2006-11-19 06:00GMT)
Arthur Kimball-Stanley _Providence Journal_
Study reports that illegal invasion hurts impoverished US-born workers
"The members of the labor force that have been most affected by the massive influx of illegal immigrants into the United States over the past 5 years are low-skilled, young native-born workers, according to a recent study issued by the Center for Labor Market Studies at Northeastern University. 'It appears that employers are substituting new immigrant workers for young native-born workers.', economists Andrew Sum, Paul Harrington and Ishwar Khatiwada wrote. 'The negative impacts tended to be larger for in-school youth compared to out-of-school youth, and for native-born black and Hispanic males compared to their white counterparts.' Moreover, the authors wrote, the rise in immigrant employment, especially among illegal workers over the past decade, has contributed to a break-down in the nation's labor laws and labor standards, undermining the unemployment insurance and [Socialist Insecurity] systems and basic worker protections that have evolved over the last century... 'When you bring in large numbers of illegal immigrants, what you do is break down the labor standards and create environments Americans don't want to work in.'... Between 2000 and last year, the number of native-born men who were employed declined by 1.7M -- even as the number of males in this age group went up -- while the number of new male immigrant workers increased by 1.9M. Of the 4.1M new immigrant workers who got jobs in the United States between 2000 and last year, an estimated 1.4M to 2.7M are illegal immigrants... 'Early work experience is like schooling in that it has its own innate set of payoffs. When you work when you are young you get higher earnings when you are old. What this sharp reduction in the employment of young people will produce is people being idle and discontent and not prepared for the labor force as they get older.'... Economists argue, if labor can be turned into a limited-supply commodity, working conditions will improve. If the labor supply is consistently greater than the demand, employers can dictate working conditions."
2006-11-19
Stever Sailer _V Dare_
Lower the boom on illegal immigration
"Their impact on consumer prices, however, isn't an important objection to minimum wage laws. For instance, the Open Borders lobby has long put out scare propaganda about how higher wages for stoop laborers will make broccoli cost $5 per head, in reality, unskilled labor makes up a trivial part of the $13T dollar American economy. Even in industries addicted to illegal alien labor, the cost savings to consumers are minimal: doubling the pay of strawberry pickers, for example, would raise the super-market price by 6 pennies per pint. No, the worst thing about minimum wage laws is their impact on the people they are supposed to benefit... The late Milton Friedman observed many years ago: 'Many well-meaning people favor legal minimum wage rates in the mistaken belief that they help the poor. It has always been a mystery to me why a youngster is better off unemployed at $4.75 an hour than employed at $4.25.'... Ironically, the same liberals who claim that the immigration laws can't be enforced simply assume that the minimum wage laws could be enforced. Even if all the current illegal aliens were 'put on the path to citizenship', a high minimum wage would just attract new ones who would work for less than the legal limit. The far more practical solution is to drive up the market wage by rectifying the balance of supply and demand for unskilled labor. How? By closing the borders."
2006-11-19
Jan Biles _Capital-Journal_
Employers try to weasel out of responsibility for hiring illegal aliens
"The reaction of business owners and community leaders when asked about illegal immigration in Kansas -- and Topeka -- reminds Jaime Gonzalez-Vallejo of the 3 monkeys that clasp their hands over their ears, eyes and mouths... A Pew Hispanic Center report based on a March 2005 population survey indicated from 10.7M to 11.5M [illegal aliens] are in the United States and from 40K to 70K are in Kansas. Gonzalez-Vallejo, a family development worker at Community Action in Topeka, estimates as many as 12K illegal immigrants call Shawnee County home. '80% of the undocumented workers are Latinos.', he said... 'It's time to talk about what's going on.', he said. 'We have to be honest if we want to solve the problem (of hiring illegal immigrants). If not, then we will pay the price.'... Apgar alleges he was turned away from a job painting the interiors of apartments in the Lenexa area when the company that owns the apartments decided to hire illegal Mexicans instead. He said he has had to cut his prices and reduce his crew from 2 full-time to 1 part-time worker in order to compete... While some Americans say illegal immigrants drive wages down, other Americans are hiring illegals and paying them low wages so they can see bigger profits. While some Americans complain illegal workers are taking jobs away from them, other Americans are building companies in border towns inside Mexico so they can hire less expensive labor. 'Do you know how many (U.S. residents) became billionaires because of us and because they took advantage of us? These people are not saying to deport us.', Serrano said. &nbnsp; [Of course not. They want a never-ending supply of people to abuse.]"
Reimbursement to hospitals for treatment of illegal aliens is difficult to obtain
2006-11-19
_Jacksonville Florida Times-Union_
Election post mortem
"They simply did not listen to the Republican base. I listened to talk radio for months before the election, and heard people calling in time and again saying they felt betrayed by this administration on the issue of illegal immigration. The comprehensive plan the president wanted was not what the majority of the Republican base wanted. They did not want what appeared to be another amnesty. A few Republicans in the Senate, and more in the House, tried to give their constituents what they were begging for: the House bill, the best bill. When this failed, and the president continued relentlessly to push his guest-worker (amnesty) forward, the base just refused to vote, either staying home or voting for the Democratic party in retaliation. It did not help when two border agents, shortly before the election, were sent to prison for 10 years for wounding an illegal Mexican drug dealer who was trying to escape over the border after delivering his drugs in the U.S.A. The drug dealer received no sentence. The White House agreed with the verdict. I believe it further infuriated the Republican base."
2006-11-19 13:19PST (16:19EST) (21:19GMT)
Joe Kovacs _World Net Daily_
Bush doesn't think America should be an actual place
"President Bush believes America should be more of an idea than an actual place, a Republican congressman told WND in an exclusive interview. 'People have to understand what we're talking about here. The president of the United States is an internationalist.', said representative Tom Tancredo, R-CO. 'He is going to do what he can to create a place where the idea of America is just that -- it's an idea. It's not an actual place defined by borders. I mean this is where this guy is really going.' Tancredo lashed out at the White House's lack of action in securing U.S. borders, and said efforts to merge the U.S. with both Mexico and Canada is not a fantasy. 'I know this is dramatic – or maybe somebody would say overly dramatic -- but I'm telling you, that everything I see leads me to believe that this whole idea of the North American Union, it's not something that just is written about by right-wing fringe kooks. It is something in the head of the president of the United States, the president of Mexico, I think the prime minister of Canada buys into it... And they would just tell you, ''Well, sure, it's a natural thing. It's part of the great globalization... of the economy.'' They assume it's a natural, evolutionary event that's going to occur here. I hope they're wrong and I'm going to try my best to make sure they're wrong... Representative Ron Paul, R-TX, denounced plans for the proposed 'NAFTA super-high-way' in his state as part of a larger plot for merger of the U.S.A., Canada and Mexico into a North American Union."

2006-11-20
2006-11-20 02:14PST (05:14EST) (10:14GMT)
V. Phani Kumar _MarketWatch_
Brazil's CSN challenging Tata Steel's bid to take over Corus Steel
"Brazil's Companhia Siderugica Nacional on Friday approached Corus' board with a 475 pence a share, or $8.5G, offer versus Tata's 455 pence bid last month. CSN's involvement also brings a third continent into the picture and promises much higher global interest in events related to Corus' take-over battle over the next few weeks... First, the Tata group has a key asset that CSN doesn't in the form of Tata Consultancy Services Ltd., India's largest [body shop]. The Tata group holds over 80% in TCS, which has a market capitalization of nearly $24G. Last week, the group sold just around 0.8% of its holding in TCS in a negotiated deal for more than $200M, reportedly to raise a part of the funds for the Corus deal. Tata Steel may have to stretch itself to buy Corus on the strength of its own balance sheet, given that Corus is 4 times its size, but for the Tata group, it won't be half as tough."
2006-11-20 07:51PST (10:51EST) (15:51GMT)
Simon Kennedy _MarketWatch_
London Stock Exchange turns down NASDAQ's $5.1G buy-out
2006-11-20
Ephraim Schwartz, Paul Krill & Paul F. Roberts _Info World_
H-1B SKIL bill pits IT executives against IT workers
Yahoo!
2006-11-20
Phyllis Schlafly _Town Hall_
Conservatives are challenged to re-assert themselves
"Will he work with the 88% of House Republicans and 58% of Senate Republicans who voted for Border Security Only without any amnesty or [additional] guest-worker plan? Or will he continue to embrace a phony bipartisanship based on cooperating with Massachusetts Democratic senator Edward M. Kennedy and Arizona Republican senator John McCain?... The election was a referendum on George W. Bush and his handling of the war, illegal immigrants, Hurricane Katrina, spending, some of his nominations, and his administration's failure to remember who elected him... Pelosi has a 95% rating from the left-wing Americans for Democratic Action and a 100% rating from the pro-choice group called NARAL... the Democrats who won on Nov. 7 did so by dressing in Republican clothes and pretending to be pro-life or pro-gun or pro-marriage."
2006-11-20
Selwyn Duke _American Daily_
Importing Socialists
WEB Commentary
Mens News Daily
Renew America
"It's funny how the conclusion of an election can completely alter media reportage. The day after the Democrat Public Relations Arm (DPRA) -- euphemistically known as the 'main-stream media' -- got its party elected, they actually started broaching a couple of real issues. Such as amnesty for illegal aliens. In my election piece I warned that Democrat ascendancy would mean a full court press to grant amnesty-by-another-name to illegals. And I retired election night as one of the voices in the darkness, emitting admonitions that a 420-foot-diameter SETI dish would have had trouble detecting amidst the talking-head static. I awakened to a world in which it seemed that the DPRA couldn't talk enough about the aliens who have landed and how they would be allowed to stay... Funny, though, why wasn't the DPRA telling you about this before the election? Could it be that there was something they didn't want you to know?... When the Immigration Reform Act of 1965 (it created the situation wherein 85% of immigrants hail from the Third World. Gracias, Ted Kennedy) was passed, white people were 89% of the U.S. population. After 4 decades of culture-jarring migration, however, whites constitute only 69% of the nation. And unless our misbegotten immigration policies undergo radical change, this trend will continue unabated. [Personally, I wouldn't care whether the majority of the population is blue, purple or gold so long as initiation of force and fraud were discouraged, and life, liberty, property and privacy were respected.]"
2006-11-20
_Ark City Traveler_/_AP_
Fake IDs on rise by illegal aliens
Kansas City Star
"With technology allowing people to more easily make fake identification, personnel managers in Kansas say they are seeing an increase in illegal immigrants trying to land a job with the fake documents... But Fulton acknowledges that some undocumented immigrants with higher-quality fakes probably have been given jobs at her firm, a farm implement manufacturer. She said such incidents where the workers are so brazen anger her. 'If I tell them their paperwork isn't any good, they say, 'I can get some more.', she said. 'It's not a big deal for them.' Brent Anderson, a federal prosecutor who handles criminal immigration cases in Kansas, said illegal immigrants with false paperwork are likely to be found anywhere with labor-intensive jobs such as southwest Kansas' thriving meat-packing industry... In one such case last month, a federal grand jury indicted 5 Mexican nationals living in Dodge City on charges related to a phony document mill in the city. Federal officials say they were peddling phony Social Security cards and Texas birth certificates, and had been doing it for years... And pursuing the cases is hard because of the sheer number, limited manpower and higher criminal priorities, he said... But the law requires employers not to be too critical when scrutinizing the paper-work, in case they are accused of selective inspections and discriminatory employment practices... Under the Basic Pilot Employment Verification Program, participating employers put a worker's reported name and Social Security number onto an Internet site to make sure the data matches and the number is legitimate. It's free and voluntary and has been available to employers in all 50 states since 2004 December. Still, only 12K of the United States' 12M employers take part, according to industry officials, and the program has its weaknesses. If someone submits a matching name and Social Security number, the system won't catch it, even if the worker has stolen that identity."
2006-11-20
Chuck Muth _American Daily_
All is not well in donkeyland
Human Events
"Republicans surely have the bigger problem. They're back in the minority after a dozen years running the show on Capitol Hill. And they've compounded the problem by making what appears to be an Hispanic affirmative action pick for the new boss of the Republican National Committee (senator Mel 'Guest Worker' Martinez), by bringing world-class pork-barreler Trent Lott back into the leadership ranks of the United States Senate, and by keeping the same top two leaders in the House (representative John Boehner and representative Roy Blunt) who oversaw the November 7th debacle which gave the nation 'Speaker' Pelosi. If inside-the-beltway Republicans ever learn lessons, it seems they learn the wrong ones..."
2006-11-20
Mike Cutler _Family Security Matters_
Identity theft is a serious immigration issue
"Illegal immigration is not about Hispanics, it is about the law. When I was an INS special agent I often investigated and arrested illegal aliens from a wide variety of countries that were not located in Latin America. So to portray immigration law enforcement as purely an Hispanic issue denies the reality of the immigration situation in America. Aliens fall into two broad categories: those who lawfully are admitted into the United States, and those who enter the United States illegally by running our nation's borders, by stowing away on a vessel, by using false identity documents, or who, after lawfully entering our country, subsequently violate the terms under which they are admitted."
2006-11-20
Devvy Kidd _News with Views_
North American Union: It's the 11th Hour -- Get Busy
"Bush's proposed North American Union (NAU) and the so-called Security and Prosperity Partnership of North America (SPP) are the final nails in the coffin of America's sovereignty. The globalists in Congress and the White House over the past several decades have been slowly, step by step deconstructing our sovereign republic in anticipation of eliminating these united States of America and merging them into one region of a world governmental body. Congressman Ron Paul summed it up this way: 'By now many Texans have heard about the proposed NAFTA Superhighway, which is also referred to as the trans-Texas corridor. What you may not know is the extent to which plans for such a superhighway are moving forward without congressional oversight or media attention... The real issue is national sovereignty. Once again, decisions that affect millions of Americans are not being made by those Americans themselves, or even by their elected representatives in Congress. Instead, a handful of elites use their government connections to bypass national legislatures and ignore our Constitution...'... As Ron Paul says above, there will be a new currency because there has to be... Millions of Americans simply haven't been able to understand why Bush has refused to close the borders or make any attempt whatsoever to stop the massive invasion of illegals. As soon as the veil was lifted on this North American Union and the Security and Prosperity Partnership of North America, it all made sense even to his most loyal supporters. Bush has never had any intention of upholding the laws of this land... Why do you think this voluntary National ID card surfaced and is scheduled for 2008? Because Bush and his global masters intend for the destruction of our republic to be complete by 2010."
2006-11-20
Rick Montgomery & Scott Canon _Bradenton Herald_
New faces, same debate over illegal aliens
"Of the more than 100 members of the so-called immigration reform caucus formed by Tancredo, 95% got returned by voters."
2006-11-20
Jessica Fender _Tennessean_
Tennessee struggles with flood of illegal aliens
"Anti-illegal-immigration groups are afraid [because] anything that allows illegal [aliens] to remain in the country will encourage more border crossings and endanger American culture, said Theresa Harmon, co-founder of Tennesseans for Responsible Immigration Policy. 'We just hope the House will continue to dig in their heels and say, No, we're not going to pass any kind of amnesty.', said Harmon, who agreed that the alliance between Bush and the Democrats would be difficult for anti-illegal-immigration law-makers to overcome. Less traditional immigrant destinations like Tennessee have seen the most explosive growth in illegal populations in recent years, turning up pressure on local authorities, said Philip Williams, chairman of the political science department at the University of Florida. Estimates by the Pew Hispanic Center put the illegal population in Tennessee between 100K and 150K... In the absence of federal action and with a series of high-profile crimes allegedly committed by illegal immigrants, the state is asking for authority for Highway Patrol officers to enforce deportation laws. Gustavo Reyes Garcia, an illegal immigrant suspected of killing a Mt. Juliet couple in a drunken driving accident in June, touched off outrage in Tennessee when it was revealed he had been previously jailed 14 times, including incarcerations for driving under the influence."
2006-11-20
Mark Krikorian _Human Events_
Voters opposed amnesty for illegal aliens
2006-11-20

| | |
| --- | --- |
| DJIA | 12,316.54 |
| S&P 500 | 1,400.50 |
| NASDAQ | 2,452.72 |
| 10-year US T-Bond | 4.60% |
| crude oil | 58.80 |
| gold | 622.10 |
| silver | 12.74 |
| platinum | 1,234.30 |
| palladium | 323.05 |
| copper | 0.19 |
| natgas | 8.019/MBTU |
| unleadedgasoline | $1.5543/gal |
| heatingoil | $1.6708/gal |
I usually get this info from MarketWatch, which gets them from BigCharts.
2006-11-21
2006-11-21 13:03PST (16:03EST) (21:03GMT)
Rex Crum _MarketWatch_
Apple stock reachs all-time high of $88.60 per share
2006-11-21 (5767 Mar-Cheshvan 30)
Caroline B. Glick _Jewish World Review_
After the muses fall silent
2006-11-21

| | |
| --- | --- |
| DJIA | 12,321.59 |
| S&P 500 | 1,402.81 |
| NASDAQ | 2,454.84 |
| 10-year US T-Bond | 4.58% |
| crude oil | 60.17 |
| gold | 628.70 |
| silver | 13.085 |
| platinum | 1,219.10 |
| palladium | 328.35 |
| copper | 0.19472 |
| natgas | 7.988/MBTU |
| unleadedgasoline | $1.6327/gal |
| heatingoil | $1.7331/gal |
I usually get this info from MarketWatch, which gets them from BigCharts.
2006-11-22 (5767 Kislev 01)
2006-11-22 05:30PDT (08:30EST) (13:30GMT)
Subri Raman & Tony Sznoluch _DoL ETA_
un-employment insurance weekly claims report
current press release
"The advance number of actual initial claims under state programs, unadjusted, totaled 365,994 in the week ending November 18, an increase of 79,860 from the previous week. There were 368,859 initial claims in the comparable week in 2005. The advance unadjusted insured unemployment rate was 1.8% during the week ending Nov. 11, an increase of 0.2 percentage point from the prior week. The advance unadjusted number for persons claiming UI benefits in state programs totaled 2,287,176, an increase of 176,996 from the preceding week. A year earlier, the rate was 2.0% and the volume was 2,564,292. Extended benefits were not available in any state during the week ending November 4.
2006-11-22 11:21PST (14:21EST) (19:21GMT)
Robert Schroeder _MarketWatch_
UMich consumer sentiment index fell from 93.6 in October to 92.3 in early November to 92.1 in late November
2006-11-22 09:50:49PST (12:50:49EST) (17:50:49GMT)
Kari Lydersen _Guerrilla News Network_
US company finds its niche abusing foreign migrant labor
"About 170 Thai migrants paid thousands of dollars to recruiters in Bangkok for the opportunity to work in the bountiful orchards of Washington state. Their tale illustrates the pit-falls of the H-2A guest worker program which is a main-stay -- along with [illegal alien] labor -- of the U.S. agricultural system. The migrant workers paid up to $8K each to Thai recruiters working for Global Horizons, a California-based company, which then obtained H-2A agricultural guest worker visas for them, flew them to Washington and set them up in housing, as required by the federal program. Before taking the jobs, the workers had been told they would live in apartments, eat meals catered by a Mexican restaurant and be able to send significant amounts of money home to their families, according to the Seattle Times. Instead Global Horizons housed the Thais in motels and trailers that had not been approved, as required, by the state labor department. Without kitchens or laundry facilities, they would cook in hot plates on the floor and wash their clothes in trash cans, according to investigations by legal aid groups reported in local media. Photos provided to CorpWatch by Seattle Times reporter Lornet Turnbull showed groceries crammed into motel mini-fridges, make-shift kitchens constructed on motel room floors and cramped dormitories in a trailer with bunk beds blocking emergency exits. The orchards where the men worked paid Global Horizons which was responsible for paying the Thai workers. But they were paid late and less than promised, according to the state Department of Labor and Industries... The H-2A program was born with the Immigration and Nationality Act of 1952, which created a class of guest-worker [H1 and] H2 visas. The 1986 Immigration Reform and Control Act (IRCA) created the H-2A category specifically for agricultural workers; professional skilled workers get H-1B visas and unskilled non-agriculture workers get H-2B visas."
2006-11-22 10:00PST (13:00EST) (18:00GMT)
_World Net Daily_
Tom Tancredo might well be USA's leader in 2008
"One contender many Americans consider the nation's best possible candidate is representative Tom Tancredo, R-CO, who just won his fifth term in Congress. In fact, Tancredo -- the nation's undisputed heavy-weight champion of the border security issue, and whose new book on how to solve that vexing problem, titled In Mortal Danger, became an immediate best seller -- just may be elected president, Fox News's Neil Cavuto said recently."
2006-11-22

| | |
| --- | --- |
| DJIA | 12,326.95 |
| S&P 500 | 1,406.09 |
| NASDAQ | 2,465.98 |
| 10-year US T-Bond | 4.57% |
| crude oil | 59.24 |
| gold | 629.00 |
| silver | 13.04 |
| platinum | 1,154.00 |
| palladium | 326.00 |
| copper | 0.19444 |
| natgas | 7.718/MBTU |
| unleadedgasoline | $1.5888/gal |
| heatingoil | $1.6665/gal |
I usually get this info from MarketWatch, which gets them from BigCharts.
2006-11-23 (5767 Kislev 02)
2006-11-23 (5767 Kislev 02)
Suzanne Fields _Jewish World Review_
On the UN

2006-11-24 (5767 Kislev 03)
2006-11-24 11:05PST (14:50EST) (19:50GMT)
William L. Watts _MarketWatch_
Minimum wage increase likely to have mixed impact
"That's because many minimum-wage earners are struggling to make ends meet, so any extra dollars in their pockets are likely to be spent rather than saved. And where are they going to spend it? WM, Dollar General, Family Dollar and Dollar Tree.', said Howard Davidowitz, chairman of retail consulting and investment-banking firm Davidowitz & Associates."
2006-11-24
Peggy Noonan _Wall Street Journal_
What grandma would say: We don't need to solve the immigration problem forever. We need to solve it now.
"It is 1858-07-10, a Saturday evening, and Lincoln is speaking in Chicago... Half or more of his audience, he suggested, could trace their personal ancestry back to the founding generation, 'those iron men' who were 'our fathers and grand-fathers'. Remembering their creation of the United States, thinking of 'how it was done and who did it', has civic benefits. It leaves Americans feeling 'more attached to one another, and more firmly bound to the country we inhabit'. What of those who could not trace their bloodlines back to the Revolution? The immigrants of Europe are 'not descendents at all', Lincoln said, and 'cannot carry themselves back into that glorious epoch and make themselves feel that they are part of us'... 'But when they look through that old Declaration of Independence they find that those old men say that We hold these truths to be self-evident, that all men are created equal'. And that 'moral sentiment' connects groups and generations and tells America's immigrants 'that they have a right to claim it as though they were blood of the blood, and flesh of the flesh of the men who wrote that Declaration. And so they are.'... Immigration in Lincoln's day was open and legal. Now it is open in effect because overwhelmingly illegal in practice. If you want to come across the border, you can, essentially, come... Both Congress and the White House, our official deciders, will likely do in the next session what they did in the last: spend a lot of time trying to confuse people into thinking they're closing the borders without actually closing them. There will be talk again of fences, partial fences, fencelike entities and virtual fences. While they dither and mislead, towns and cities will continue to attempt to make their own immigration policy. You know the facts. Immigrants are here in huge numbers, unlawfully, in the age of terror. They swell the cost of local life -- emergency rooms, schools -- which has an impact on local taxes. There are towns and cities that feel, and are, overwhelmed... America's elites don't want America's borders closed. Businesses want low-wage workers; intellectuals are wed to global visions of cross-border prosperity; politicians want Hispanic loyalty and the Hispanic vote... If Americans on the ground are enduring difficulties over this, it's... too bad... More and more our leaders forget the common sense of grandma. In most everyone's family there was a grandma who used to sit quietly in the corner and say nothing. Then someone would ask her opinion just to be polite, and she'd say something so wise, so commonsensical, it stopped everyone in their tracks. And you realized that she was smart, that she'd lived a life and seen things. In the case of illegal immigration in America I think grandma would say, 'Stop it. Build a wall. But put doors in the wall so when the problem is over, you can open the doors.' America has, since 1980, experienced the biggest wave of immigrants since the great wave of 1880-1920. And we have never stopped to absorb it. We have never stopped to digest what we've eaten. Is it any wonder we have indigestion?... stop illegal immigration, now. Absorb, settle down, ease pressures -- for now. Why not be empirical, and find out what's true? Some say stopping illegal immigration will lead to an increase in wages for low-income workers. This is to be desired. Let's find out if it happens. And why not give the latest waves of immigrants time to become Americans? Time to absorb our meaning and history and traditions. Isn't that the way to help them feel 'more attached' and 'more firmly bound to the country we inhabit'?"
2006-11-24 05:26PST (08:26EST) (13:26GMT)
_BBC_
Wife of Wipro employee files suit for "dating allowance": Company officials deny charge
"The court in Kanpur in the northern state of Uttar Pradesh has summoned Wipro chief, Azim Premji, and other company officials to respond... But Nandlal Jaiswal, the lawyer for the complainant, Tripti Nigam, who lives in Kanpur, alleges that Wipro pays her husband an allowance for dating and this, according to the lawyer, is leading to 'moral degradation' in society... Mrs. Nigam filed a case earlier in the week against her husband, Gaurav Nigam, who is a software engineer with Wipro in Bangalore, under the newly introduced Domestic Violence Act."
2006-11-24
Sergio F. _Go Structural_
H-1B visa concerns: A response to Richard Weingardt's "Looking into the crystal ball"
"I'm a 'senior project engineer/assistant project manager'. Recently on the tag board in our office, there was a job posting for a 'project engineer' (which is one position lower than mine), specifically for an H-1B candidate, making approximately $2 an hour more than I do. Although the monetary amount is relatively minor, my problem is with them bringing in people at a junior position, earning more than someone who is a citizen, and potentially preventing an American from advancing, or from earning a position at that salary. I am not the only one in my office who saw that posting. Needless to say, it has been the topic of conversation in our office. How can we deal with this abuse of the H-1B denying Americans their right to advance in our profession? Who is the biggest supporter of this H-1B fiasco, and what can we do to get this eliminated?"
| | | |
| --- | --- | --- |
| | "In an atmosphere of distrust, leaders are denied access to essential information, & creativity & cooperation suffer... leaders must learn to apply the principles of democracy, capitalism, pluralism, & synergy to the advantage of their organizations. And to earn the loyalty of their gold-collar workers, they must negotiate a fair, open, & mutually beneficial employment exchange." --- Robert E. Kelley 1985 _The Gold Collar Worker_ pp 179-180 | |
2006-11-25 (5767 Kislev 04)
2006-11-24 21:28PST (2006-11-25 00:28EST) (2006-11-25 (05:28GMT)
Edward Sifuentes _North San Diego County Times_
Some illegal aliens still squatting in McGonigle Canyon
"Police and land-owners blocked the entrance to their canyon homes a week ago, citing concerns over a highly publicized protest by anti-illegal immigrant activists. Most of the workers left last week before the protest on Saturday, police said. But migrant workers are still camping in the area, immigrant-rights advocates said... An estimated 300 to 500 workers lived in the canyon camps near Torrey Santa Fe Road and State Route 56. Most toiled in nearby fields, nurseries and construction sites. Many of the products they help harvest are sold in prominent grocery stores throughout southern California. The camp is one of several areas in North County where migrant workers settle in makeshift shanties. Carlsbad, Oceanside and Poway have also cited residents' complaints about health hazards and crime to remove similar camp sites in recent years... San Diego City Council President Scott Peters, whose district includes the Rancho Penasquitos area... Peter's office sought a state grant to build a shelter but was unable to find an adequate piece of land, Hardy said. He sought the help of immigrant rights groups with modest success, and suggested that employers build housing for the migrants; that is unlikely to occur because the growers don't own the land -- they lease it, she added... Many of the workers are illegal immigrants from Mexico who say they can't afford the high cost of rents in North County [where typical community-by-community average sales prices for homes range from $500K to $3.7M, and prices above $5M are not unusual]. The canyon offered them secluded, inexpensive, communal living. Growers lease land from owners, including developer D.R. Horton, on which to grow tomatoes and other produce. Growers say the land-owners may decide to develop the land at any time; therefore, they are hesitant to invest in building farm-worker housing... In the late 1980s, entire families lived in shacks made of wood and plastic tarps. In the mid-1990s, most of the families were moved out of the canyon and into apartments by non-profit agencies, activists and city officials... Critics, including some Rancho Penasquitos residents, say the camps attract crime, drug pushers and prostitution. They say they collected dozens of bags filled with trash during a recent clean-up effort. Without running water, the migrant workers use a stream at the bottom of the canyon for water to bathe, wash clothes and cook, critics say."
2006-11-25
_Detroit Free Press_
American Auto Industry
"Last week, I turned in my Ford and began to lease a Honda. Why? Until American companies can figure out how to get better quality, more reliable, reasonably priced autos on the road, there's no reason to remain loyal to these companies. More of my Honda was made in America (Marysville, OH) than some brands and models, like the Dodge Ram which is supposedly 'American' made."

2006-11-26 (5767 Kislev 05)
2006-11-26
Media Disconnect from America: It's Geography, Stupid
"How is it that there is this fake 'center' defined by Washington that is totally and completely different from the actual center of American public opinion?... Some of it clearly has to do with the major media conglomerates having a financial/corporate interest in making sure the political debate in this country stays within boundaries that do not challenge the status quo. A media company, for instance, doesn't want anyone talking about reevaluating telecom deregulation. But financial self-interest cannot be the only reason for the media's opinion being so disconnected from public opinion - it has to be something more simple. And after surveying the people who are actually making this opinion, it suddenly occurred to me: a lot of it is simple geography. By any honest definition, America's political opinion/propaganda machine is comprised primarily of the Washington Post Writers Group, the New York Times columnists, the LA Times columnists, and Creator's Syndicate. There are certainly others who contribute to opinion-making. But looking at these institutions is a good way to survey the world that is the Punditocracy, especially because through media consolidation, the Sunday/cable chat shows that nationalize these pundits' message, and the modern wonders of syndication into local papers, these opinion-makers' tentacles now reach into almost every community in America... almost every single one of these columnists lives in Washington, DC or New York City... the media Establishment really does see the heartland as 'fly-over country' to be ignored... coastal elites are trying to impose a very narrow world view on the rest of the country - and people sense it because the opinionmaking machine is so uniform, and the media so consolidated, that this very narrow world view is being jammed down our throats everywhere... These professional political pontificators have barely ever bothered to even visit the middle of the country. Worse, the very top topics they address are way beyond merely unreflective of opinion in small towns like Helena: they have absolutely nothing to do even with what is important to our community. The people who spew these views are, in short, trying to impose their warped opinions and priorities on the rest of us... the geographic divide is not an accident and is not due to a lack of able voices in the heartland. It is motivated by the obvious factors: insiderism, cronyism, a love of conformity and a view of the heartland as an uncivilized place that offends a punditocracy which sees itself as above the so-called 'bewildered herd' who are supposedly the rest of us out here in America... he DNA of the Washington-New York political elite is coded to applaud disdain for the rest of the country..."
2006-11-26
Penni Crabtree _San Diego Union-Tribune_
Good old days gone for bio-tech: Off-shoring blamed for loss of funding and jobs
"Take Discovery Partners International. The San Diego company ceased to exist in September, a victim of trends that are reshaping the bio-tech industry and, at least in the short term, threatening innovation and job creation in the nation's third-largest bio-tech cluster... 'Off-shoring is what destroyed our business, literally.', said Michael Venuti, former chief executive officer of Discovery Partners... A survey of 186 top global companies with a combined research and development budget of $76G found that three-quarters of R&D sites planned through 2007 will go to India and [Red China]. The study also found that [Red China] and India will account for 31% of global R&D staff, up from 19% in 2004. Meanwhile, the number of R&D sites and staff in Western Europe and the United States are expected to remain static."
2006-11-26
Michael Kinsman _San Diego Union-Tribune_
Exit interviews can say a lot about a company
"OfficeTeam, a Menlo Park staffing company for administrative workers, says that its survey of 150 executives found that 19% of companies doing exit interviews with departing employees always act on the information they learn, while 57% say they act on that information 'somewhat frequently'. That quickly leads to the question: Why didn't these companies pay attention to these employees while they were on the pay-roll?"

2006-11-27 (5767 Kislev 06)
2006-11-27 07:42PST (10:42EST) (15:42GMT)
Matt Andrejczak _MarketWatch_
Techs tumble but Apple pushes higher
2006-11-27
Jeff Lovejoy _University Times_
Pigs at the Trough
"What we sorely need is a real opposition party... I've been dismayed lately seeing John Cougar Mellencamp doing his quietly rousing song with accompanying patriotic images. All to sell a truck. What is exactly American about that truck? Are all of its parts made in America by American workers? No, I thought not. Does it have some particularly American flavor (other than its great gas guzzling capabilities)? Brook no illusions, fellow citizens. The interests of Exxon-Texaco or Coca Cola or General Electric or General Motors only incidentally coincide with the interests of Americans. If it serves GM better to make cars in Indonesia, then that's exactly what they will do. 'Tough luck, Americans. Get used to it.'"
2006-11-27 (5767 Kislev 06)
R.Dr. Asher Meir _Jewish World Review_
Homeless
2006-11-27
William Charles _Charlotte Observer_
Goods come, jobs go
"Working at one of the larger department stores, I have seen boxes of merchandise arrive from [Red China], Turkey, Vietnam, Pakistan, Africa, Spain, Indonesia, Jordan, Mexico, Malaysia, El Salvador, Cambodia, Macua, Thailand and the Philippines. Imagine my surprise when after 5 months of employment I finally saw a box that said 'Made in America'. Well, at least we know where the jobs have gone."
2006-11-27
Dan Powell _Badger Herald_
Capitol Christmas
"The non-profit ornament program began in 2004 and has raised more than $12K for the [Wisconsin capitol dome] Restoration Fund. All the ornaments are made in America by the Chem Art Company of Rhode Island, which also produces the annual White House ornament."
2006-11-27
John J. Fialka _Wall Street Journal_
After decades, solar panel maker seeing sales
"Stanford R. Ovshinsky... wanted to build a huge machine that would make giant sheets of material that can generate solar power... [Now, he's] running his factory at full capacity and overwhelmed with orders. His company, Energy Conversion Devices Inc., is the largest U.S.-owned maker of photovoltaic materials..."
2006-11-27
Daniel T. Zanoza _SW Chicago Herald_
Did Bush sacrifice GOP for illegal aliens?
"However, where Bush may have sabotaged the Republican majority the most was in his handling of comprehensive immigration reform. Bush sided with open border advocates, often taking a stand against his own Party regarding illegal immigration. The President's demand for [additional] guest-worker program[s] and amnesty -- for what some studies indicate could have been as many as 100M illegal [aliens] -- bucked the will of the American people and the elected officials who represented them. Bush had powerful allies on his side that made all the difference. The U.S. Chamber of Commerce, an organization not adverse to cheap labor, backed the President at every turn. Usually conservative newspapers like the Wall Street Journal joined liberal publications in the demand for so-called earned legalization for illegals. Therefore, Bush seemed willing to put it all on the line for the sake of the all-mighty dollar -- no matter if it gave the Congressional majority to the Democrats or not."
2006-11-27
Jessica Fender _WBIR_/_Tennessean_
Bob Corker speaks
"Do you support the immigration plan backed by President Bush that includes a guest worker program and paths to citizenship? Corker: I do not. It grants amnesty. There's a piece of some legislation that senator (John) Cornyn has put forth that actually would cause people who've been here illegally to return home, to their home countries, and come back through legal channels. And I think that's a much more appropriate way of dealing with the issue..."
2006-11-27
Mike Cutler _Family Security Matters_
Illegal document vendors on virtually every street corner
"With the 20M or more illegal aliens who would undoubtedly rush to participate in the guest worker amnesty program that they are pushing hard to implement, our beleaguered bureaucrats would undoubtedly provide illegal aliens, among them criminals and terrorists, with official identity documents in any name they provided. These identity documents act as 'breeder documents' enabling illegals to obtain genuine driver's licenses and [Socialist Insecurity KKKards] that they can use to open bank accounts, obtain credit cards, and even library cards, all in false names. This enables the terrorists and criminals who have gained entry into our nation to circumvent the various terrorist watch lists and 'No Fly' lists. Such a program makes it unnecessary for the illegal aliens to have to go to criminal aliens operating in our country, peddling phony identity documents -- they could get the real thing in any name they wanted! Hopefully the guest worker amnesty travesty will never be enacted."
2006-11-27
Ken Auletta _New Yorker_
Lou Dobbs
2006-11-27
Jerry Seper _Washington Times_
Association of border patrollers could support an additional, limited, guest-worker plan available only to those who enter legally
2006-11-27

| | |
| --- | --- |
| DJIA | 12,121.71 |
| S&P 500 | 1,381.92 |
| NASDAQ | 2,405.92 |
| 10-year US T-Bond | 4.54% |
| crude oil | 60.32 |
| gold | 647.10 |
| silver | 13.49 |
| platinum | 1,147.40 |
| palladium | 325.00 |
| copper | 0.1922 |
| natgas | 7.998/MBTU |
| unleadedgasoline | $1.5937/gal |
| heatingoil | $1.7052/gal |
I usually get this info from MarketWatch, which gets them from BigCharts.
2006-11-28 (5767 Kislev 07)
2006-11-28 (5767 Kislev 07)
Thomas Sowell _Jewish World Review_
Who really cares? The record of charity/tzedakah
"A new book, titled Who Really Cares by Arthur C. Brooks examines the actual behavior of liberals and conservatives when it comes to donating their own time, money, or blood for the benefit of others. It is remarkable that beliefs on this subject should have become conventional, if not set in concrete, for decades before anyone bothered to check these beliefs against facts. What are those facts? People who identify themselves as conservatives donate money to charity more often than people who identify themselves as liberals. They donate more money and a higher percentage of their incomes... Liberal families average 6% higher incomes than conservative families... Conservatives not only donate more money to charity than liberals do, conservatives volunteer more time as well. More conservatives than liberals also donate blood. According to Professor Brooks: 'If liberals and moderates gave blood at the same rate as conservatives, the blood supply of the United States would jump about 45%.'"
2006-11-28 (5767 Kislev 07)
Michael Goodwin _Jewish World Review_
Grand-ma, the terrorist
2006-11-28 05:51PST (08:51EST) (13:51GMT)
Rex Nutting _MarketWatch_
Durable goods orders fell 8.3%: Core capital equipment orders down 5.1%
census bureau press release
2006-11-28 07:01PST (10:01EST) (15:01GMT)
Rex Nutting _MarketWatch_
Existing-home sales rose to 6.24M in October
"September's sales were revised higher to 6.21M from 6.18M initially reported... Sales of single-family homes rose 1.3% to 5.5M. Sales of single-family homes are down 11% in the past year. Median sales prices fell 3.4% year-over-year to $221,300."
National Association of Realtors data releases
2006-11-28 10:21PST (13:21EST) (18:21GMT)
_News Max_
Tom Tancredo, like many before him, compares Miami, FL to "third world country"
Denver Post
World Net Daily
Composite: "the Colorado Republican pointed to Miami as an example of how 'the nature of America can be changed by uncontrolled immigration'... Miami's population was 65.7% Hispanic during the 2000 census... 'Look at what happened to Miami.', Tancredo said in an interview, according to the WorldNetDaily web site. 'It has become a Third World country. You just pick it up and take it and move it someplace. You would never know you're in the United States of America. You would certainly say you're in a Third World country.'... his comparison with a Third World country was based on crime statistics he believes 'are deeply rooted in the immigration debate... Moreover, the sheer size and number of ethnic enclaves devoid of any English and dominated by foreign cultures is widespread. Frankly, many of these areas could have been located in another country. And until America gets serious about demanding assimilation, this problem will continue to spread.'... 'America, because of the many places, cultures, races, and religious origins of our citizenry, depends on a few things to hold us together. One is the English language.', he continued. 'That is something that fewer and fewer Miamians share. Unfortunately fewer and fewer Miamians think of themselves as Americans.'... Tancredo lashed out at the White House's lack of action in securing U.S. borders, and said efforts to merge the U.S. with both Mexico and Canada is not a fantasy."
World Net Daily
Tancredo's response to John E. Bush (pdf)
2006-11-28
Crystal Yednak _Chicago Tribune_
Illinios fouled up job retraining, must repay $7.7M to federal government
"They also found that the state had approved payments for training programs or degrees that were remarkably similar to skills and credentials the applicants already had. In one case, a worker with college degrees in computer science and computer software was granted about $20K for more computer software training... Negotiators for the state and the U.S. Department of Labor agreed on the $7.7M pay-back. The amount is about 14% of the $52M in federal money that Illinois received for the retraining program between 2003 October and 2005 November... As for the number of people re-employed through the program, Illinois has had an 83% success rate, compared with the national rate of 70%, according to U.S. Department of Labor statistics."
2006-11-28
North American Union: Treason on the Installment Plan
2006-11-28 14:02PST (17:02EST) (22:02GMT)
Rex Nutting _MarketWatch_
Home price inflation still slowing
"annual price gains slowed to their lowest rate in nine years, Standard & Poor's said Tuesday. The S&P/Case-Shiller home-price index dropped 0.3% in September and is now up just 3.7% in the past year, the smallest appreciation since 1997. A year ago, prices were rising at a 16% annual rate. Home-price [inflation] peaked at 20.5% year-over-year in mid-2004."
Office of Federal Housing Enterprise Oversight says average home prices down from $306,759 in 2005 October to #306,258 in 2006 October
2006-11-28
Jerry Seper _Washington Times_
In a move that bodes ill for new legislation, in-coming House Homeland Security Chair warns Cintas not to fire illegal aliens
"A Mississippi Democrat in line to become chairman of the House Homeland Security Committee has warned the nation's largest uniform supplier it faces criminal charges if it follows a White House proposal to recheck workers with mismatched [Socialist Insecurity numbers, SINs] and fire those who cannot resolve the discrepancy in 60 days. Representative Bennie Thompson said in a letter to Cintas Corp. it could be charged with 'illegal activities in violation of state and federal law' if any of its 32K employees are terminated because they gave incorrect [SINs] to be hired... In June, President Bush proposed new guidelines concerning 'no-match' letters from the [Socialist Inecurity Abomination], saying he wanted to make it easier for employers to verify workers' eligibility and continue to hold them accountable for those they hire. The Department of Homeland Security followed up on that announcement yesterday, formally releasing new regulations to help businesses comply with hiring requirements intended to reduce the hiring of illegal aliens -- including setting guidelines for businesses when handling 'no-match' letters from the [Socialist Inecurity Abomination]."
2006-11-28
Jerry Seper _Washington Times_
County sheriff's deputies help ICE round-up
"Sheriff's deputies in North Carolina have joined with federal agents in the detention and pending deportation of nearly 1K illegal aliens as part of a local-federal partnership targeting thousands of criminal aliens now loose on U.S. streets... The partnership is a result of Section 287(g) of the Immigration and Nationality Act, which authorizes state and local law-enforcement agencies to work with ICE to identify and detain immigration offenders. Mecklenburg County is the only fully operational 287(g) program in North Carolina. Similar programs are in place in Alabama, Florida, Arizona and California... North Carolina's illegal-alien population is estimated at 300K to 600K, giving the state the nation's eighth-largest population of illegals. Since May 1, everyone arrested and brought to the Mecklenburg County Jail in Charlotte has been screened by the specially trained deputies to determine their immigration status... ICE spokeswoman Kadia H. Koroma yesterday said [only] 128 of those identified have been deported."
2006-11-28 (5777 Mar Cheshvan 27)
Joseph Farah _WND_
illegal aliens murder an average of 12 USA citizens per day
"Death toll in 2006 far over-shadows total USA soldiers killed in Iraq, Afghanistan... statistics released by Steve King (R-IA). If those numbers are correct, it translates to 4,380 USA citizens murdered annually by illegal aliens. That is 21,900 since 2001-09-11."

2006-11-29 (5767 Kislev 08)
2006-11-29 (5767 Kislev 08)
Walter E. Williams _Jewish World Review_
Why we love government
"John Adams reminded, 'You have rights antecedent to all earthly governments; rights that cannot be repealed or restrained by human laws; rights derived from the Great Legislator of the Universe.' Thomas Jefferson gave us several warnings that we've ignored: First, 'The natural progress of things is for liberty to yield and government to gain ground.' Second, 'The greatest [calamity] which could befall [us would be] submission to a government of unlimited powers.' And third, 'Whensoever the General Government assumes undelegated powers, its acts are unauthoritative, void, and of no force.'... This vision ought to bother the Christians among us, for when God gave Moses the commandment 'Thou shalt not steal. [La tignob.]', I'm sure He didn't mean thou shalt not steal unless you got a majority vote in Congress."
2006-11-29 07:09PST (10:09EST) (15:09GMT)
Lou Dobbs _CNN_
New congress has an historic opportunity
"historic opportunity to right the course of a country that has been hell-bent on permitting free-trade corporatists and faith-based economics to bankrupt the nation... [They should] be rationalists and realists and overcome their partisan political debt to corporate America, and U.S. multi-nationals in particular... For 30 consecutive years the United States has run a trade deficit, and our trade deficit has surged to record highs in each of the past four years. Our monthly deficits have reached record levels in 2 of the past 3 months. Our current account deficit -- the broadest measure of international trade -- is on track to approach $1T this year. And our current account deficit is almost 7% of our nation's gross domestic product, considerably above the threshold at which Federal Reserve studies have acknowledged our economy must make policy adjustments or face major financial crisis. We're borrowing about $3G a day just to pay for our imports, and our trade debt now stands at $5T... growing middle-class concerns over job insecurity, stagnant wages and disgust at a class of elites that has subordinated the well-being of our middle class to the dictates of corporate masters. I hope they can acknowledge that so-called free trade has come at an inordinate cost to working men and women in this country. We've lost 3M manufacturing jobs as a result of these so-called free trade agreements that enable corporate America to export plants, production and jobs to cheap foreign labor markets. Millions more American jobs remain at risk of being out-sourced. And wages in industries where jobs are being created, on average, pay 21% lower than industries in which jobs are disappearing, according to the Economic Policy Institute... U.S. Trade Representative Susan Schwab... said, 'Our trade deficits are too high. We can't... pretend that the trade imbalance can just keep getting bigger with no cost.'... In 1993 [before NAFTA], we had a $9.1G total trade deficit with Mexico and Canada. Last year we ran a $128.2G deficit with our North American neighbors, and we're on pace to break that record again this year. Instead of opening new markets to U.S. products and services, the U.S. government over the past 10 years has negotiated nothing more than a series of out-sourcing agreements."
2006-11-29 07:37PST (10:37EST) (15:37GMT)
Val Brickates Kennedy & Carolyn Pritchard _MarketWatch_
Pfizer to lay off about 2,200, 20% of its US sales staff
2006-11-29
Din Perrotti _ComputerWorld_
American Engineers vs. Tech Executives
2006-11-29 08:47PST (11:47EST) (16:47GMT)
Rex Nutting _MarketWatch_
2006Q3 GDP revised up to a 2.2% growth rate: Profits up 4.2% but wages revised much lower
"Meanwhile, a key measure of core inflation was revised a tenth of a percentage point lower, to 2.2%. Year-over-year growth in the core personal consumption expenditure price index was unrevised at 2.4%, thus remaining well above the Federal Reserve's implied target of 1% to 2%. The economy has grown 3% in the past year in real terms, just about the rate economists say is the long-term potential. In nominal terms, GDP was at an annual rate of $13.33T in the third quarter. Economists had expected GDP to be revised up to 1.8%, according to a survey conducted by MarketWatch... Excluding motor vehicle output, GDP grew 0.9%, according to the government's revised data. Corporate profits increased 4.2% at a quarterly rate, or $66.2G, in the third quarter, compared with a 1.4% gain in the second quarter. Profits were up 30.9% on a year-on-year basis, the fastest growth in 22 years, but the comparison came against the devastating impact that Hurricane Katrina had on profits last year... The report also showed that wages and salary growth was much lower than expected in the second quarter. The revised estimates show real disposable incomes falling 1.5% in the second quarter, compared with a 1.7% gain previously reported. Real disposable incomes rose 3.7% in the third quarter... As a result, the personal savings rate was even lower than assumed: a negative 1.4% in the second quarter and a negative 1.3% in the third quarter... Net imports cut 0.2 percentage point from growth, with imports increasing 5.3% while exports were rising by 6.3%. Government spending rose 2.2%, adding 0.4 percentage point to growth."
BEA press releases
2006-11-29 09:06PST (12:06EST) (17:06GMT)
Rex Nutting _MarketWatch_
New home sales down 3.2% to 1.004M in October: median prices up 2% since a year ago
"New-home sales are now down 25.4% in the past year. Measured out over the first 10 months of 2006 compared with the same period in 2005, sales are down 17.9%."
BLS press releases
2006-11-29
_Federal Reserve Board_
Beige Book
Summary

Boston reported that conditions were good for [bodyshops] providing software and information technology services, particularly for companies catering to the health care and energy sectors... Manufacturing activity was generally positive in most Districts. New York said manufacturers noted brisk growth in activity. Boston, Dallas, Kansas City, and San Francisco reported that production trends in high-tech industries were positive... Reports suggest that labor markets remained tight since the last report, especially for high-skilled occupations. Richmond reported strong demand for workers with sales, life sciences, engineering, and financial skills. Boston said that there was strong demand in industries such as health care, biotechnology, and engineering. Kansas City noted shortages of engineers, oil field workers, accountants, welders, sales people, and truck drivers... Wage growth remained generally moderate, but Boston, New York, and San Francisco reported faster wage growth for some specialized professions [signs that it may be catching up from stagnation over the last couple decades]. San Francisco noted continued rapid wage growth for health care, finance, and construction workers. According to Boston, pay levels for professional and technical jobs were being boosted in order to recruit new workers and reduce staff turnover. Employers in the Philadelphia District indicated that wages have been rising more rapidly in the past few months than earlier in the year, whereas the pace of wage increases was steady according to Chicago.

1. Boston

Business contacts in the First District are fairly upbeat, with the exception of most retail respondents. Revenues in the fall months were generally ahead of year-earlier levels, with double-digit increases for software and information technology services firms and also for staffing firms... All respondents say the high end of the labor market continues to tighten... Regardless of whether their domestic head-counts increased, decreased, or remained unchanged over the past year, most manufacturers anticipate that their U.S. employment levels will hold steady or drift down in coming months. Base pay increases mostly are expected to remain in the range of 3% to 4% in 2007. Production workers are tending to receive lower raises, while experienced technical and accounting workers are receiving larger increases. Some contacts indicate that they need to boost pay of professional and technical workers considerably in the Boston and New York City areas in order to recruit or to stem turn-over... The majority of software and information technology (IT) [body shop] contacts in the First District report double digit year-over-year revenue increases in the most recent quarter; however, a couple were down and a communications IT firm saw revenues decline 30 percent. Growth is particularly strong in the health care and energy and utilities segments. One energy software company observed that the combination of energy legislation from 2005 and their clients being 'flush with cash' has made them 'willing to loosen their purse strings'. By contrast, a custom applications developer notes that 'it is still tough to get people to spend on IT'. Most New England software companies have left selling prices unchanged as a result of a competitive market environment. Approximately half of the contacted IT companies are adding technology workers and sales staff, with companies serving the health-care sector reporting that they are hiring aggressively in order to keep pace with demand. Two firms are down-sizing their U.S. labor force; one plans to tighten slightly to be consistent with their run rate, while another is looking to shift head-count to India. Those with plans to hire report a tightening in the New England labor market, especially for specialized technical positions. Respondents cite annual wage increases for most employees between 4% and 8%. Software and IT services contacts indicate that capital and technology spending is at 'normal' levels. Several report that financing has become easier. New England software and IT firms are generally positive in their outlook, anticipating steady or accelerating growth. Business is booming for New England-based [bodyshops], with most respondents citing double-digit year-over-year revenue growth. [Body shops] see strong demand from a variety of 'high-end' sectors, including allied health and nursing, biotech and pharmaceuticals, engineering, IT, and the financial sector. Contacts also report growth in temporary-to-permanent and permanent hiring. Manufacturing remains the only customer sector with flat or negative revenue growth. New England staffing respondents agree that this has been a record year for the [bodyshopping] industry as a whole, and believe that the New England region is matching or exceeding growth rates in the rest of the country. With the supply of engineers, nurses, IT specialists, and other skilled professionals remaining tight, both bill rates and pay rates continue to increase. Respondents are uncertain regarding the degree to which new health insurance legislation in Massachusetts and Vermont will affect them, but most are concerned that it will drive up costs. One contact is worried about a possible increase in the minimum wage in Massachusetts. Despite these concerns, contacts are optimistic about 2007, expecting business to continue to expand as long as the economy is strong.

2. New York

A major employment agency reports that the labor market has grown increasingly tight, and that recruiters are using referral bonuses more aggressively to find skilled workers; moreover, firms are reported to be making increasingly widespread conversions from temporary to permanent positions. Hiring is reported to be particularly strong in the legal services and banking industries; a rebound in demand is also noted for workers in public relations and advertising.

3. Philadelphia

Demand for office space and high-tech research and manufacturing facilities is expected to increase into next year, with much of the demand coming from firms in the financial, health care, and pharmaceutical industries... Employers in many industries reported that labor markets remain tight for skilled workers and some professional occupations. Retailers noted that they have had some difficulty in hiring temporary sales workers for the holiday season. In contrast, the slow-down in residential construction has resulted in greater availability of construction workers.

4. Cleveland

Aside from normal seasonal hiring, retailers are limiting employment opportunities to new store openings. One contact reported reducing their workforce through attrition...

5. Richmond

factory shipments, new orders and employment expanded at a solid pace in recent weeks... [Body shops] in the District continued to report generally firmer demand for workers since our last report. In some areas, tight labor markets had made it difficult for companies to fill needed positions. Workers with sales, life sciences, engineering and financial skills remained in strong demand.

6. Atlanta

Skilled workers remained in short supply in parts of the District. Contacts in South Florida and Nashville noted shortages of nurses, while North Alabama reported difficulty filling engineering positions. In Louisiana, shortages of skilled workers in the energy extraction industry were noted. Some shortages were posted for other types of labor as well, especially along the Gulf Coast and South Florida. An Alabama temporary staffing firm has seen increased demand from manufacturing and defense-related companies... Wage increases were also reported in the hotel, financial services, and health-care industries... [Allegations of shortages] of workers in several professional and technical occupations were noted throughout the District, and lower-skilled workers were in short supply on the Gulf Coast and in South Florida. These shortages were being reflected in higher wages. Most industrial contacts noted that input prices had moderated...

7. Chicago

a manufacturer noted continued strong levels of spending on high-tech equipment. Overall, labor market conditions were little changed, with small gains in employment on net. Manufacturing employment was mixed by industry. Tool-makers increased employment but noted continued shortages of skilled workers. In contrast, an automaker said that the planned reductions in their workforce were running ahead of their targets. A [body shop] said that billable hours growth in the District was a bit softer, but the firm's outlook was favorable as forward orders had maintained their previous trends...

8. St. Louis

9. Minneapolis

Based on preliminary results from the Minneapolis Fed's annual business outlook poll, respondents from the manufacturing sector expect growth in company sales, employment and capital investment in 2007... According to preliminary results of the Minneapolis Fed's business outlook poll, 58% of respondents describe securing workers as a challenge or serious challenge. Two boat manufacturing plants in Minnesota are expected to add 140 jobs as a result of company restructuring. Businesses in western Minnesota are having difficulty hiring temporary employees, and a shortage of welders was reported in South Dakota. However, in Minnesota almost 300 jobs at a department store's head offices and a distribution center will be eliminated by next spring, a vending machine manufacturer recently laid off 200 workers, a printing services provider will close a plant resulting in 72 job losses and a newspaper plans to eliminate about 40 positions. In the Upper Peninsula of Michigan, a manufacturer announced plans to lay off 170 workers. Overall wage increases were moderate. The aforementioned business outlook poll showed nearly three-quarters of respondents expect wages and salaries in their community's businesses to increase between 2% and 3%. However, a member of the Advisory Council on Small Business and Labor reported that wages at mines in Montana were up over 10% and generous signing bonuses have been offered.

10. Kansas City

Plant managers expressed less optimism about near-term output than in previous surveys, and one contact reported a reduction in productivity due to limited skills and motivation among recently-added employees... Producers of automotive, residential construction, and agricultural equipment reported especially slow sales. On the other hand, manufacturers who supply equipment to the energy, railroad, aircraft, commercial office, and high-tech industries reported strong demand... Hiring announcements continued to outpace layoff announcements in the region, and several contacts noted increases in newspaper and radio job advertisements. The majority of businesses reported some type of labor shortage, especially for skilled and specialized workers, including engineers, oil field workers, accountants, welders, sales people, and truck drivers. Given the overall shortage of workers, one contact lowered language standards for new employees. Several contacts said more firms were hiring workers away from other companies, resulting in higher wage expectations. Still, the overall share of businesses experiencing wage pressures remained steady...

11. Dallas

The labor market remains very tight, and wages were rising in many industries. Workers shortages were reported by service, manufacturing, finance and energy firms. A lack of labor is a capacity constraint for some firms and, in some areas, companies have resorted to using bill-boards in an attempt to attract workers. While the shortage extends to many types of skilled and semi-skilled workers, of particular note in this survey were reports of difficulty finding engineers, electricians, high-tech technicians, certified mechanics and accountants. Some firms have reached out to community colleges in an attempt to boost the supply of qualified workers... High-tech manufacturers reported generally good growth in production and orders, although there were a few firms that reported some recent softening in orders. Gulf Coast refineries are now operating at high levels. The return from maintenance was delayed in some cases by labor and construction shortages or by relatively weak margins that offered less incentive to produce. Refining margins have been strong by historical standards, but are only half to one-third of the high margins enjoyed over the summer... [Body shops] say activity slowed earlier than expected and the volume of new orders was below last year levels. The slow-down was concentrated in manufacturing; however, contacts noted that they had seen a fall off in demand in other industries as well. Demand for legal services held steady over the past month but activity was up compared with a year ago. Accounting firms saw no change in activity.

2006-11-29
Howard Fischer _East Valley Tribune_
Senator Karen Johnson sees plot to merge USA and Mexico
"Senator Karen Johnson, R-Mesa, said she believes the Security and Prosperity Partnership, being run out of the White House and the U.S. Department of Commerce, is little more than a secret plan to end U.S. sovereignty by 2010. And she said Congress is being kept in the dark until the point that it becomes a done deal. Johnson, who will head the Senate Education Committee this coming session, said the signs already are there, from an 'inland port' in Kansas City and construction of a super-high-way corridor through Texas to the lack of any real action in building a wall between the U.S. and Mexico... 'We will have no sovereignty, we will have no Constitution left.', said Johnson, first elected to the Legislature in 1996. And that, she said, will make moot all of the other arguments that tend to divide the nation like abortion and gay rights. 'We're not going to be able to argue those rights any more because we are going to be ruled by unelected tribunals, bureaucrats that are unelected.', she said."

2006-11-29
Stephen Dinan _Washington Times_
While public wants more secure borders, Bush seeks to ease visa requirements
"President Bush said yesterday he will push Congress for a loosening of requirements for foreigners to visit the United States without a visa, pitting him against those who have called for the program instead to be tightened or even scrapped altogether after September 11. The Visa Waiver Program allows visitors with valid passports from 27 approved countries to enter the United States for up to 90 days without a visa. That makes tourism and business travel easier by eliminating the need for a visa, though such travelers can avoid a security screening... But the proposed expansion would run athwart concerns that the Department of Homeland Security (DHS) cannot keep up with the 27 countries already approved, as the Government Accountability Office (GAO), Congress' investigative branch, found in a July report. 'DHS cannot effectively monitor the law enforcement and security risks posed by visa waiver countries on a consistent, on-going basis because it has not provided [the Office of International Enforcement] with adequate staffing and resources.', GAO investigators concluded, adding they also found weaknesses in how DHS talks with over-seas posts working on visa issues... Among the current requirements is that the visa-refusal rate from a country be below 3% and that they have a low rate of travelers who violate the 90-day limit... The waiver program recently began requiring passports to include a machine-readable computer chip containing passport data as a security measure... travelers from visa-waiver countries don't have to be screened as closely as other travelers -- a concern Michael W. Cutler, a retired Immigration and Naturalization Service agent, said shows why everyone entering the United States should have to obtain a visa. Without it, the only mandatory screening is done by a Customs and Border Protection inspector who is trying to move visitors along the entry line, Mr. Cutler said. He said the visa application process provides investigators leads to go after terror suspects. Lying on the application is punishable by a stiff prison sentence -- a charge authorities can often make stick even in cases where they can't prove terrorist or criminal involvement... 'These terrorists were able to gain access to airliners and potentially our nation without first applying for visas. This is because Great Britain, the country of citizenship for all of these terrorists, participates in the Visa Waiver Program.', Mr. Cutler said. Half of all trips by non-immigrant foreigners into the United States are people traveling on passports from visa-waiver countries."


2006-11-30 (5767 Kislev 09)

2006-11-30 05:30PDT (08:30EST) (13:30GMT)
Subri Raman & Tony Sznoluch _DoL ETA_
un-employment insurance weekly claims report
current press release
"The advance number of actual initial claims under state programs, unadjusted, totaled 322,410 in the week ending November 25, a decrease of 45,203 from the previous week. There were 290,730 initial claims in the comparable week in 2005. The advance unadjusted insured unemployment rate was 1.6% during the week ending Nov. 18, a decrease of 0.1 percentage point from the prior week. The advance unadjusted number for persons claiming UI benefits in state programs totaled 2,085,648, a decrease of 183,817 from the preceding week. A year earlier, the rate was 1.8% and the volume was 2,302,708. Extended benefits were not available in any state during the week ending November 11."

2006-11-30 07:35PST (10:35EST) (15:35GMT)
Steve Goldstein _MarketWatch_
German unemployment declined in November: French unemployment holds at 5-year low
"Unemployment in Germany, on an adjusted basis, fell to 10.2% from 10.4% in October, the German Federal Labor Office said Thursday. Unemployment was forecast to have declined to 10.3%. The number of jobless fell 86K, compared with a revised 73K in October... French unemployment held steady at 8.8% in October from September, keeping the jobless rate at a 5-year low. The figures come a week ahead of a meeting at the European Central Bank, in which the central bank is expected to lift its key interest rate to 3.5% from 3.25%. The euro on Thursday resumed its rise against the U.S. dollar, climbing to $1.3232 from $1.3148 late Wednesday."

2006-11-30 12:08PST (15:08EST) (20:08GMT)
Rex Nutting _MarketWatch_
Home price inflation lowest in 8 years
Office of Federal Housing Enterprise Oversight

2006-11-30 12:57PST (15:57EST) (20:57GMT)
Robert Schroeder _MarketWatch_
Executives say Sarbanes-Oxley is cramping their style
report of ad hoc conspiracy of executives and investors (pdf)
"about 40% of all employment in publicly traded companies is in firms launched by venture capitalists... This [financial services] industry contains 5% of private sector jobs but [takes] 8.1% of GDP. The securities industry, including the stock markets, while relatively small, provides even better paying jobs nationwide: although it contains only 0.65% of private-sector employment, it [takes] 1.4% of GDP... in New York City, the securities industry accounts for 4.7% of the jobs but 20.7% of total wages and 15.8% of non-property taxes. In New York State overall, this industry is responsible for 2.2% of the jobs, 12.5% of total wages, and 18.7% of total tax receipts... [Translation: Disproportionate value is being diverted from many productive people to the few in this industry, evidence of great inefficiency.] As measured by value of IPOs, the U.S. share declined from 50% in 2000 to 5% in 2005. Measured by number of IPOs, the decline is from 37% in 2000 to 10% in 2005. In 2005, foreign companies raised 10 times as much equity in the private U.S. markets as in the public markets ($53.2G vs. $4.7G). Further, of the global IPOs that raised money in non-U.S. markets, 57% of these companies (94% of the capital raised) chose to raise additional capital in the U.S. private markets. [This is not surprising in light of the Clinton-Bush depression and venture capitalists' penchant for diverting investment away from the USA into off-shoring.] When foreign companies raise U.S. equity in the private market from qualified institutional investors (using so-called 'Rule 144A' offerings), they avoid all the mandated disclosure requirements, Sarbanes-Oxley Act ('SOX') Section 404 requirements, and the strict liability provisions of the Securities Act of 1933 (the '1933 Act') [a loop-hole which should be closed]... The better share-holders can protect themselves by using their voting power to hold management and directors responsible, the less they or the markets need to rely on actions of the courts and regulators... Second, criminal enforcement against companies, in light of the experience of Arthur Andersen [remains extremely inadequate]... About 40% of U.S. employment in publicly traded firms as of 2000 was accounted for by firms that were nurtured by venture capital (VC) and subsequently listed in the 1980s and 1990s. By 2003, VC-backed companies were directly responsible for about 10M jobs and $1.8T in revenue -- 9.4% of total U.S. private sector employment and 9.6% of company sales. [But since the VC have been pressuring firms to hire outside the USA, and to bring in guest-workers rather than hire US citizens, and because these numbers are self-serving, they are highly questionable.] The U.S. financial services industry's GDP exceeded $1T in 2005, accounting for 8.1% of U.S. GDP. The securities industry accounted for more than $175G, about 17% of the total. The financial services sector employed about 6M workers in the United States in 2005, accounting for 5% of total private sector employment... In New York State and New York City last year, respectively, the securities industry accounted for 2.2% and 4.7% of total employment, 12.5% and 20.7% of total wages, and 9.2% and 14.1% of total annual gross income [thus sucking a great deal of wealth out of the rest of the economy that could have been invested in goods and for purposes more in line with the priorities of the general populace rather than a few people in NYC]... [Additional wealth has been diverted out of the USA into foreign markets.] Companies that cross-list on U.S. exchanges face a 2.47% lower cost of capital, on average, than those using the Rule 144A market (Hail and Leuz, 2006)... The average costs of SOX Section 404 in 2004, its first year of implementation, were $4.36M for an average company... these costs are coming down... A recent study conducted by the London Stock Exchange (the 'LSE') finds that a typical £100M ($187M) market cap company pays about $85K to list on the LSE (equal to 0.05% of its value) and about $153K to list on the NYSE (equal to 0.08%). Annual fees are also more expensive: about $36K in New York versus about $7,500 in London... higher under-writing fees companies have to pay to make public offerings here. The LSE study finds that the gross spread in the United States (5.6%) is 60% higher than the gross spread outside the United States (3.5%)... The gross spread difference for a follow-on offering is less, ranging from a 3.0% higher spread in the United States for small offerings down to a 0.93% higher spread for large offerings... The Committee recommends that the SEC loosen these capital controls, at least for foreign issuers. If foreign companies know they can leave U.S. markets [at a low cost, they can easily bolt to other shores]... The Committee believes the Department of Justice should receive advance notice of all state indictments of financial or auditing firms with a national clientele and be able to prevent an indictment on the grounds of national interest [thus making them even more likely to engage in fraud]... The United States has the toughest administrative enforcement of securities laws in the world, arguably one of the strengths of our markets, but the penalties [and rare enforcement remain inadequate to keep executives and investors such as the authors of this report honest]... Tough enforcement is essential for a strong securities market because it ensures that wrongdoers are punished and are forced to forfeit any benefits obtained by violations. Perhaps even more importantly, it deters future violations. It is particularly important to ensure that individuals who violate the law, including CEOs, are held responsible... Fines and damages imposed on corporations are borne by innocent share-holders [rather than the individual perpetrators], thus reducing their returns... the transaction costs of obtaining these damages, plaintiffs' attorney fees—typically 25% to 35% of recovery, averaging 19% for settlements over $100M compared with 33% for settlements under $5M, are substantial. [The Andersen perpetrators dodged responsibilty when the Supremes, on questionable grounds, over-turned their conviction, and even before that, when they created the paper firm Accenture.]... At a minimum, the SEC, as an amicus, should ask courts to require disclosure of all political contributions or fee-sharing arrangements between class counsel and a lead plaintiff (or controlling individuals within the lead plaintiff organization). This disclosure should occur prior to the court's appointment of either counsel or plaintiff and should be followed by a similar disclosure at the fee award hearing... the ability of share-holders to place their own director nominees on the company's proxy [is long over-due]... the average individual investor is unfamiliar with foreign markets and is barred by regulation from participating directly in private markets... The U.S. financial services industry's GDP reached about $1T in 2005, accounting for 8.1% of U.S. GDP. The securities industry accounted for more than $175G, about 17% of the total. The financial services sector employed about 6M workers in the U.S. in 2005, accounting for 5% of total private sector employment in the United States... National securities industry employment has gradually increased during the 31 months since the end of the last cyclical employment down-turn, when the industry lost 89,900 jobs, or 10.7%, of its total work-force. From the 2003 October nadir of 751K jobs through 2006 July, the securities industry gained 48K jobs. This increase represents a recovery of 53.4% of the jobs lost between the peak of 840,900 in 2001 March and the trough of 2003 October... About 40% of U.S. employment in publicly traded firms as of 2000 was accounted for by firms that were nurtured by venture capital (VC) and subsequently listed in the 1980s and 1990s (Davis et al., 2006). By 2003, VC-backed companies were directly responsible for 10.1M jobs and $1.767T in revenue -- 9.4% of total U.S. private sector employment and 9.6% of company sales (Global Insight, 2004). Even as the U.S. economy stumbled between 2000 and 2003, both jobs and wages at VC-backed companies continued to grow, by 6.5% and 12%, respectively (id.)... In 1997, the SEC issued a "Concept Release" on the 'Regulation of Exchanges' in which it documented a 4,700% increase in the trading of foreign securities by U.S. residents [i.e. US residents sending their investment resources off-shore] between 1980 and 1995, and noted the important role played by 'advanced technology' in facilitating such trading (see Steil, 2002). As Alan Greenspan remarked in a speech delivered the same year, information and communications technology had enabled 'customers in one part of the world to avail themselves of borrowing, depositing, or risk-management opportunities offered anywhere in the world on a real-time basis' (Greenspan, 1998). Over the last decade, technology has continued to enhance information transfer and to reduce information asymmetry, driving the further 'globalization of finance' (see Häusler, 2002) and breaking down the 'home bias' of investors (McCaughrin, 2004)... 94% (by value) of the global IPOs that do not list in the United States (57% by number) still choose to market their issues in the United States... First, forced CEO turn-over is significantly reduced in firms that have classified boards. Second, the presence of a classified board significantly reduces the sensitivity of forced CEO turn-over to firm performance. Third, CEO compensation at firms with classified boards is significantly less sensitive to firm performance... Gompers, Ishii, and Metrick (2003) found that firms with more take-over defenses, including classified boards, experienced poorer operating performance... Faleye (2006) reports that classified boards do not have greater board continuity as measured by director turn-over. Classified boards had the same level of director turnover as non-classified boards during the 1995–2002 period. Nor has the purported ability to attract high-quality, independently-minded directors appeared in the data in the form of improved firm valuation, performance, or higher stock returns... Bebchuk, Cohen, and Ferrell (2004) found that, of the list of take-over defenses given above, only golden parachutes and super-majority voting requirements for mergers and acquisitions are negatively correlated with firm valuation... 14% of all take-overs in the 1980s were hostile, as compared with only 4% in the 1990s... The Second Circuit's recent decision in American Federation of State, County & Municipal Employees, Employees Pension Plan v. American International Group, Inc.,106 holding that in certain circumstances a company may not exclude under SEC Rule 14a-8 a share-holder proposal that would require the company to place candidates nominated by the share-holders on the company's proxy... On 2006-10-24, the NYSE filed with the SEC proposed rule changes that would eliminate broker discretionary voting on the election of directors. Pursuant to NYSE Rule 452, brokers are currently allowed to vote shares held in client accounts on 'routine' matters at their own discretion in the absence of instructions from the beneficial owners; such votes have in the past been universally cast in favor of management, a point of contention for many share-holders. Under the proposed rule change to Rule 452, an uncontested director election will no longer be deemed a 'routine' matter [hence brokers will not be able to vote the way the executives wish, a vast improvement]... An important debate over share-holder rights concerns the proper role of share-holders in the setting and review of executive compensation packages... in response to share-holder demand, disclosure of a single figure for Total Compensation is required and has been included on the sample Summary Compensation Table provided by the SEC... The main policy debate over SOX, however, is focused on the implementation of a single provision, Section 404, which requires that public companies annually assess, and that their auditors attest to, the effectiveness of internal controls over financial reporting. The Committee believes that this section raises significant concerns relating to the competitiveness of the U.S. public capital market. Section 404 is aimed at reducing the market impact from accounting 'errors' -- whether from fraud, inadvertent misstatements, or omissions—by assuring investors that public companies maintain effective controls over financial reporting. The key issue is not the statute's underlying objectives but whether the implementation approach taken by the SEC and the PCAOB (the independent board established under SOX to set standards for auditors of public companies) strikes the right cost-benefit balance... supporters note a changed 'tone at the top' among public companies when it comes to financial reporting, with a higher level of engagement from audit committees, CEOs, and CFOs on accounting issues. They also note that many of the control weaknesses uncovered in the early years of Section 404 implementation have led to significant improvements in the control environment... The statutory requirements of Section 404 are straight-forward. Section 404(a) requires issuers of public securities subject to SEC registration to publish in their annual reports 'an assessment... of the effectiveness of the internal control structure and procedures of the issuer for financial reporting'. Specifically, management must state whether the controls are effective and note any significant deficiencies or material weaknesses in internal controls. Section 404(b) adds an external safeguard. It requires the company's external auditor to 'attest to, and report on, the assessment made by the management of the issuer' of the control environment, thus building in a level of added assurance or redundancy. Section 404(b) also directs the PCAOB to establish standards for auditor attestation of internal controls, subject to SEC approval. Separately, the CEO and CFO certification requirements in Section 302 of SOX apply to Section 404 reporting, and the Section 906 criminal sanctions against CEOs and CFOs for knowing material misrepresentations of financial information might be read as applying to Section 404 reporting as well. (Sarbanes-Oxley Act of 2002, Public Law #107-204, 116 Statutes 745.)... CEOs and CFOs are subject to criminal sanctions under Section 906 of SOX for knowing material misrepresentations in financial information and this might include Section 404. And although criminal cases will presumably be brought only in instances of outright fraud, there is the ever-present concern with civil liability from share-holder law-suits -- a concern shared by management more broadly, by directors, and, as a result of Section 11 of the 1933 Act, by auditors as well."
Jeffrey Gordon: Hubbard report over-states case (video)
alternate link to video

2006-11-30
Jamie Court _Huffington Post_
Disgraced AIG CEO, Maurice Greenberg, behind report calling for weakening post-Enron corporate governance rules
"Earlier this year, AIG acknowledged intentionally misleading regulators, investors and policy-holders and agreed to pay $1.6G in reparations to settle a suit brought by New York Attorney General Eliot Spitzer. The company also restated its earnings by more than $3G. A civil suit accusing Greenberg of fraud and other sham accounting maneuvers is still pending. The charges include false transfers of reserves and the creation of off-shore entities to prop up AIG's performance. 'The power given to prosecutors and the personal responsibility of CEOs created under Sarbanes-Oxley were key contributors to Greenberg's ouster from AIG.', says my colleague Carmen Balber at the Foundation for Taxpayer and Consumer Rights. 'This proposal is an attack by a discredited CEO against the corporate governance laws that ended his 37 year reign at the helm of AIG.' The committee's proposals would under-mine existing investor and consumer protections."

2006-11-30 (5767 Kislev 09)
Larry Elder _Jewish World Review_
Apologies I'd like to see

2006-11-30 (5767 Kislev 09)
Dick Morris & Eileen McGann _Jewish World Review_
Munich, 1938 — all over again.

2006-11-30
Brett Derricott _Web Pro News_
Web Development Off-Shore Challenges
"I've honestly never worked with an offshore developer whose skills matched or exceeded those of my in-house developers. My programmers are better every time. More expensive? Yes, but I believe quality matters too much to accept sub-par work just to save some dough... we're often working with new technologies and pushing the limits of our skills. I need developers whose skills are current and who can solve problems they've not yet encountered. Even with the simple stuff we've been sorely disappointed. We recently spent a significant amount of time trying to hire a few overseas programmers who could take website design files and slice and program them. We advertised for expert-level programmers and were willing to pay a premium to find them. The experts who applied had 2-3 years experience and were mostly Dreamweaver and FrontPage users. Not one of them was capable of writing clean, semantic mark-up or creating tableless, CSS-based lay-outs. The discrepancy between the design file we sent and the 'finished' web site that was delivered was shocking in every case. Not even close. I maintain hope that there are actually some high-quality programmers somewhere out there. Maybe some of these skills are just still too new? Maybe the over-seas programmers will eventually catch up?"

2006-11-30


| | |
| --- | --- |
| DJIA | 12,221.93 |
| S&P 500 | 1,400.63 |
| NASDAQ | 2,431.77 |
| 10-year US T-Bond | 4.46% |
| crude oil | 63.13 |
| gold | 652.90 |
| silver | 13.925 |
| platinum | 1,176.70 |
| palladium | 329.35 |
| copper | 0.19822 |
| natgas | 8.844/MBTU |
| unleadedgasoline | $1.6685/gal |
| heatingoil | $1.8133/gal |


I usually get this info from MarketWatch, which gets them from BigCharts.


2006 November
_Center for Immigration Studies_
Public's View of Immigration
pdf
"The findings show that when presented with hard facts about the number of immigrants (both legal and illegal) currently in America, voters made clear that there are currently too many immigrants crossing our borders. In addition, the public wants the U.S. government to intensify its efforts to enforce current immigration laws (with the intent of causing illegals to go home over time) and rejected any increase in legal immigration levels. The views espoused by most Americans were those encapsulated by the bill passed [in December of last year by] the United States House of Representatives. This suggests that the losses House Republicans sustained this election season are not linked to their stance on immigration, which was actually quite popular with voters... 68% of likely voters thought the number of immigrants (regardless of legal status) crossing our borders was 'too high', while just 21% said it was 'about right', and 2% believed it was 'too low'... Across the political spectrum voters felt legal immigration levels were either too high or just right. When asked specifically about legal immigration, only 8% said it was too low. In fact, 70% of voters said they would be less likely to vote for a candidate who supported doubling legal immigration, compared to just 21% who said they would be more likely to vote for such a candidate..."


2006 November top 500 fastest super computers LinPack bench-mark


---

---

---

| | | |
| --- | --- | --- |
| | "Among the features peculiar to the political system of the United States, is the perfect equality of rights which it secures to every religious sect. And it is particularly pleasing to observe in the good citizenship of such as have been most distrusted & oppressed elsewhere a happy begignant policy. Equal laws, protecting equal rights, are found, as they ought to be presumed, the best guarantee of loyalty & love of country; among citizens of every religious denomination which are necessary to social harmony, & most favorable to the advancement of truth." --- James Madison 1820 August to Jacob de la Motta & Mordecai M. Noah (quoted in William J. Bennett 1997 _The Spirit of America_ pg 333) | |


Movies Coming Soon


---

External links may expire at any time.
Neither this page, nor the opinions expressed or implied in it are endorsed by Michael Badnarik, Ron Paul, Bob Barr, Wayne Allyn Root, Warner Brothers, Gary Johnson, president Donald Trump, nor by my hosts, Kermit and Rateliff.


---