2007 March
3rd month of the 1st quarter of the 18th year of the Bush-Clinton-Shrub economic depression
updated: 2018-06-20

| | | |
| --- | --- | --- |
| | "If we really want something, then we must ask ourselves what are we doing about it. If we are able but not willing to answer our own prayers how can we expect G-d to take us seriously?" --- R. David Aaron | |
| | | |
| --- | --- | --- |
| | "Human endeavors that remain in conceptual terms are not the way to success. It is practice of what one learns that brings results." --- R. Raymond Beyda | |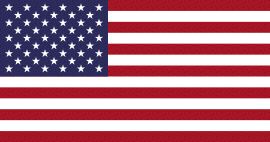 captain William Scott's flag for the Republic of Texas.
2007 March
3rd month of the 1st quarter of the 8th year of the Clinton-Bush economic depression
| | | |
| --- | --- | --- |
| | "Though we all crave security and a sense of an assured tomorrow there really is no sure way to achieve that." --- R. Berel Wein | |
2007-03-01 (5767 Adar 11)
2007-03-01 04:30PST (07:30EST) (12:30GMT)
Rex Nutting _MarketWatch_
Lay-off announcements rose 33% to 84,014 in February
Inc
"Planned job cuts surged by 33% to 84,014 in February, the highest level since September... So far in 2007, lay-offs are running 23% lower than for the first 2 months of 2006, however. The automotive sector cut 18,209 jobs, including 13K announced by DaimlerChrysler. Meanwhile, the construction sector eliminated 8,814 jobs last month... The food industry's announced job cuts totaled 16,215 in February. The Challenger Gray report covers only a tiny fraction of those who lose their jobs each month. In December, for instance, a total of 1.8M workers were discharged from their jobs involuntarily, representing about 1.3% of total employment, according to the latest available data from the Labor Department [which also falls far short of complete because they only count mass lay-offs at large firms, not small firms or small numbers of lay-offs at large firms]. By comparison, 2.2M people quit their jobs voluntarily in December [according to the BLS]."
2007-03-01 05:30PST (08:30EST) (13:30GMT)
Subri Raman & Tony Sznoluch _DoL ETA_
un-employment insurance weekly claims report
current press release
"The advance number of actual initial claims under state programs, unadjusted, totaled 299,303 in the week ending February 24, a decrease of 6,592 from the previous week. There were 272,478 initial claims in the comparable week in 2006. The advance unadjusted insured unemployment rate was 2.4% during the week ending February 17, an increase of 0.1 percentage point from the prior week. The advance unadjusted number for persons claiming UI benefits in state programs totaled 3,094,630, an increase of 100,522 from the preceding week. A year earlier, the rate was 2.3% and the volume was 2,905,648. Extended benefits were not available in any state during the week ending February 10."
MarketWatch: seasonally adjusted unemployment insurance claims reach 338K, highest in a year
graphs
2007-03-01 06:46PST (09:46EST) (14:46GMT)
Rex Nutting _MarketWatch_
Personal consumption expenditure price index
"The personal consumption expenditure price index, excluding food and energy inputs, has now increased by 2.3% over the past 12 months, well above the range of 1% to 2% favored by Fed officials. &bsp; By comparison, core inflation had been up 2.2% in the 12 months running through December... Total inflation, including food and energy, increased 0.2% in January, and is up 2% in the past year. That's down from 2.3% in December... After taxes and adjusting for inflation, real disposable incomes increased 0.5%, the most in 3 months. With incomes rising faster than spending, the personal savings rate improved to negative 1.2% from negative 1.4% in December. The savings rate has been negative [i.e. income has lagged spending] for 21 straight months."
BEA press releases
2007-03-01 09:47PST (12:47EST) (17:47GMT)
Greg Robb _MarketWatch_
ISM manufacturing index rose from 49.3 in January to 52.3 in February
2007-03-01 (5767 Adar 11)
Rabbi Avi Shafran _Jewish World Review_
Amalek is alive and well and spreading, even if many fail to grasp its danger

2007-03-02 (5767 Adar 12)
2007-03-02
Anna Gormn _Los Angeles Times_
2 sheisters charged with visa fraud
"Two local immigration attorneys have been charged with fraud after allegedly filing false employment visa applications for 14 foreign nationals working for their firm, according to a federal grand jury indictment released Thursday. The lawyers, of ASK Law Group in Sherman Oaks, filed the fraudulent applications and paid their employees in cash while awaiting approval for the visas, according to the indictment. Investigators believe the attorneys also filed false visa applications on behalf of hundreds of other foreigners looking for work at other companies... Investigators said Korenberg, 57, and Rodriguez, 40, wrote false job titles and salaries on the visa applications, citing jobs that didn't exist. They also allegedly lied about the foreigners' work experience... The ASK Law Group is based in Sherman Oaks, but has offices in Los Angeles, San Diego, San Francisco and Las Vegas. According to the firm's website, lawyers provide services to individuals, small businesses and large corporations."
2007-03-02 12:31PST (15:31EST) (20:31GMT)
Anne Broache _CNET_
Gates to lobby US senate committee Wednesday for increasing the excess of guest-work visas
2007-03-02
Christopher Sheffield _Memphis Business Journal_
Memphis executives conspire to flood job markets with cheap foreign labor
"Led by immigration attorney Greg Siskind, managing member of Siskind Susser Bland, the group will have its initial meeting March 5 to form a coalition to advocate on employment-based immigration issues, Siskind says. Representatives from chambers of commerce and industry associations who rely heavily on [illegal alien] labor, including those in the construction, health care and hospitality industries, will attend the first meeting."
2007-03-02
Michael Kinsman _Bend Weekly_
Abrupt career change is extremely serious
2007-03-02 (5767 Adar 12)
Caroline B. Glick _Jewish World Review_
If Iran gets the bomb
2007-03-02 (5767 Adar 12)
Rabbi David Aaron _Jewish World Review_
Purim, party and paradox
2007-03-02

| | |
| --- | --- |
| DJIA | 12,114.10 |
| S&P 500 | 1,387.17 |
| NASDAQ | 2,368.99 |
| 10-year US T-Bond | 4.52% |
| crude oil | 61.64 |
| gold | 644.10 |
| silver | 12.96 |
| platinum | 1,211.80 |
| palladium | 350.60 |
| copper | 0.16919 |
| natgas | $7.234/MBTU |
| unleadedgasoline | NYMEX no longer trading |
| reformulatedgasoline | $1.9018/gal |
| heatingoil | $1.7682/gal |
I usually get this info from MarketWatch, which gets them from BigCharts.
| | | |
| --- | --- | --- |
| | "What is 'being content'? It is the knowledge that our actions are not futile -- that there is deep purpose in everything that we do. Each moment of our lives is invested in pursuits that have tremendous value... The only reason we are not overwhelmed with joy is because we do not appreciate our own value and the value of our actions." --- R. Yosef Kalatsky | |
2007-03-03 (5767 Adar 13)
1865-03-03: battle of Natural Bridge, Florida
2007-03-03
Mike McConnel _WLW_
on the air
2007-03-03
Rob Preston _Information Week_
Talent shortage? Employers must take some of the rap

2007-03-04 (5767 Adar 14)
2007-03-04 07:00PST (10:00EST) (15:00GMT)
Audra Ang _AP_/_San Diego Union-Tribune_
Red China plans to increase military spending by 17.8% in 2007
News Max
Radio New Zealand
Sydney Morning Herald
The Age
"[Red China] says its military budget rose by 14.7% last year to $US36.6G (£18.6G), but the United States and Taiwan believe the actual figure may be 1 or 3 times that amount."
2007-03-04
Norm Matloff _H-1B/ L-1/ Off-Shoring e-News-Letter_
What are the Democrats planning for H-1B and F-4?
"People in the House and Senate, regardless of party, cannot afford to bite the hand that feeds them, meaning the industry and its large campaign contributions. [These] 2 parties are equally bought off concerning H-1B. Recall the statement of senator Robert Bennett (R-UT) on the 2000 increase in the H-1B cap: 'Once it's clear (the visa bill) is going to get through, everybody signs up so nobody can be in the position of being accused of being against high tech. There were, in fact, a whole lot of folks against it, but because they are tapping the high-tech community for campaign contributions, they don't want to admit that in public.', pending legislation which would increase the H-1B quota. The same year, representative Tom Davis (R-VA) said, 'This is not a popular bill with the public. It's popular with the CEOs... This is a very important issue for the high-tech executives who give the money.' Both of these statements were by Republicans, but the Democrats like campaign money just as much as the Republicans, and will go to the same lengths to get it. Please note carefully: Any package that is introduced this session is sure to include something on F-4. Recall that F-4 is a proposed new work visa for foreign nationals holding a... degree from a U.S. university. It may or may not be called F-4 in the bills to be introduced this year, but it is sure to be there. In the next few weeks or months, whenever you see lobbyists or politicians talking in terms of 'giving foreign students incentives to stay in the U.S.A. after they finish their studies', they mean F-4. If enacted, F-4 will be just as harmful as H-1B [or, more likely, worse]. I emphasize this because I suspect a scenario in which the Democrats say they held the line on H-1B while not mentioning the fact that they enacted F-4. I'm waiting to see how much the organizations that oppose H-1B do in opposition to F-4. That certainly won't happen with IEEE-USA, which actually supports F-4 in spite of opposing H-1B. The Democrats have been strongly in favor of H-1B in recent years. See the various files whose names begin with 'Hillary', 'Demo', 'Kerry' and 'Dean' So, what are the Democrats planning now for H-1B and F-4? My first enclosure below is an article in which representative Howard Berman, a key House member on immigration matters, assures an industry trade group that an H-1B expansion will be enacted by July. Aside from the obvious pandering, the projected date is interesting. By the way, note the outrageously false statement that half the students in U.S. engineering schools are foreign nationals. Next, I have enclosed an article which features an interview with senator Kennedy, coauthor of an ominbus immigration refor bill last session that would have hugely expanded H-1B and established the equally dangerous F-4 visa, and representative Lofgren, the House's strongest advocate of H-1B... Of course, the statement about [Sergey Brin of Google] is outrageously false. Brin came to the U.S.A. as a child, with his family, not as an H-1B [or any other guest-work visa]. The statements by Lofgren and Kennedy suggest that the Democrats will throw American programmers and engineers some kind of bone, designed to look like a 'protection' but in reality worthless. For example, look for some kind of increased funding in enforcement of H-1B law. As I've mentioned often, this would be worthless, because the main problem with H-1B is the huge loop-holes. It is perfectly LEGAL to pay H-1Bs below-market wages, due to those loop-holes... As I've explained before, [Pelosi's and Gates's] use of the word innovation is studied and deliberate [and carefully planned and coordinated]. The word has become the Buzzword of 2007 in Congress. The PR ('government relations' ['legislative affairs']) people are the best in the business. They know what sells, and this year innovation sells. It sounds great, but what it is in reality is a way to excuse a bunch of government giveaways to Big Business. One of those give-aways is the proposed F-4 visa... The vast majority of H-1Bs do nothing for innovation; they are ordinary people doing ordinary work. For instance, even though Bill Gates claimed in his Washington Post op-ed last week that M$ needs H-1Bs for innovation (he used the word innovation no less than 6 times, again deliberate), only 50 of the more than 4K applications M$ made to the Dept. of Labor last year for permission to hire H-1Bs involved job titles that were research-related. The same would be true for most people who would be granted an F-4 visa. However, Pelosi's statement is interesting in its scope, with the qualifiers 'doctoral' and 'best and the brightest'. The F-4 proposal would include Master's degree holders as well as PhDs, and it has no 'best and brightest' requirement. Does Pelosi really mean what she said? It's very unlikely that she meant that 'best and brightest' would be a criterion for getting the visa. [It's more likely that they'll try to assert that having a master's or doctor's degree instantly makes every foreign student (but not every US citizen student) 'best and brightest', and hand every one of them a green card at graduation.] There are already provisions (which I support) in immigration law for bringing in the best and brightest, either temporarily (O-1 visa) or permanently (National Interest Waiver in the employer-sponsored green card series) [and already these are being abused for people who are far from 'exceptional']. Clearly employers want more from Congress than this. But it's possible that she did mean to restrict the visa to PhDs. If so, that would be a good compromise. Mind you, I still don't think F-4 would be justified, but the numbers of people involved would be much lower if Master's degree holders were not covered. If Pelosi really did mean to restrict the visa to PhDs, I will have to give the Democrats a lot of credit. I doubt that this is the case, but let's see. Finally, some material on senator Barak Obama: a letter from him to a constituent on H-1B, and a statement by John Templeton, who heads an organization concerned with African-Americans in the tech area. I agree with John's assessment that Obama's ties to Wade Randlett, a Democratic tech lobbyist, show that Obama would be just as beholden to the tech industry campaign contributions as the other Democrats have been. Sure enough, his letter to his constituent on H-1B is vintage Democratic. He incorrectly states that H-1B law requires employers to give hiring priority to Americans, and predictably calls for better enforcement of the law. A grim picture, as usual."
2007-03-04 15:41:25PST (18:41:25EST) (23:41:25GMT)
Michael Riley _Denver Post_
Fortress America: Dangled hope of serious effort at national security against flood of invaders
"The border is changing. In federal court-houses in Laredo and Del Rio, a small army of illegal immigrants who a few years ago would have been set free or dumped back across the border are instead going to jail. In Artesia, NM, there is a ballet of cranes twirling over half-finished barracks in frenzied preparation for a flood of trainees headed to the Border Patrol Academy there. And in the Arizona desert, Boeing engineers are laying down the first segment of a high-tech 'virtual wall' that will eventually stretch from the Pacific Ocean to the Gulf of Mexico... According to government data obtained by Syracuse University in New York, the number of prosecution referrals for immigration-related crimes in that district jumped in fiscal year 2004 from 4,062 to 18,092 -- a 345% increase."
2007-03-04
Rick Klein _Alabama Times Daily_
Kennedy & McCain set to unveil evil scheme this week
2007-03-04
Kelley Beaucar Vlahos _Fox_
Conservative PAC unhappiness shows
"America's conservatives are mad and they're not going to take it anymore... The top 3 reasons cited were corruption like the Jack Abramoff scandal, conservative leaders who did not sound alarms or defend core principles and President George W. Bush himself. '(The conservative movement) needs to be resurrected.', Kelly said. Time and again, participants and even some of the presidential hopefuls circulating among and speaking to the large crowd of college students and veteran activists blamed GOP leaders and the Bush administration for scandals, bloated government and impasses on major issues like immigration reform. 'You can't make a contract with America and break it.', Wayne LaPierre, executive vice-president of the National Rifle Association, said of the 1994 congressional class that helped usher in the 'Contract with America', which pledged limited government, fiscal and social conservative reforms. 'You, all of you, are the sons and daughters of the Boston tea spillers. Act like it and go out there and make them proud!', he told conference attendees..."
2007-03-04
_American Daily_
Open borders and amnesty: Passion of the Anti-Christ
"In some of the most convoluted logic and snake oil promotion ever unleashed on the American public, politicians from both parties are screaming that America needs a "Guest Worker" (amnesty) program because of a calamitous shortage of workers in the fields. IOW, America needs to abandon concerns about rule of law, homeland security, economic and social stability, and American language and culture for cheap labor? And in the case of the Democrats, cheap votes? Good grief, have politicians in Washington, DC lost their collective minds?... Really, how in the heck can there be a 'shortage of workers' in a nation that is overwhelmed and over-run by [tens of millions of] illegal aliens?... Of course, if farmers would pay competitive wages, their labor needs would be met by real Americans-citizens and others here legally. Indeed, reports indicate that the 'short-fall' of agricultural workers [and science workers and tech workers and health workers are] also the result of illegal aliens working in construction and other U.S. industries... Secure our borders, with military force if needed. Deport all illegal aliens currently in the United States. Prosecute and punish all business owners that undermine the national security by hiring illegal aliens. Hold the Mexican government accountable for its role in the invasion of America by third-world criminals."
2007-03-04
_Contra Costa Times_
USA needs to enforce its humane border security and immigration policy
"For the past 2 decades, the United States has had what was supposed to be an effective immigration policy. The 1986 Simpson-Mazzoli bill was supposed to curb illegal entry to the country and grant amnesty to 2.7M illegal immigrants. However, virtually nothing has been done to enforce the law. The reality that has existed for 20 years, unabated during the Bush and Clinton years, has been de facto open borders. Not only is there inadequate border protection, but people from Mexico and elsewhere have been lured here, seduced, to take any number of jobs without having to prove legal status. An estimated [12M to 24M] illegal immigrants are living in the United States. Most have been here for many years or even decades... Now, after 20 years of inaction in enforcing the law, the Immigration and Customs Enforcement (ICE) division of the Department of Homeland Security has embarked on a nationwide program to conduct raids and deport [illegl aliens]. [These raids are long over-due.]... ICE officials say they are targeting [illegal aliens] with deportation orders, especially those who have committed crimes."

2007-03-05 (5767 Adar 15)
2007-03-05
Alexander Soule _Fairfield County NY Business Journal_
Fund for displaced US citizen workers with specialized skills is being diverted to lower-skill, lower-pay fields
"The funding is expected this summer from the U.S. Department of Labor's Workforce Innovation in Regional Economic Development (WIRED) program, which has committed $260M already nationally, both to relatively small locales like Fairfield County as well as broad swaths of territory such as Southern California... The agency is funding the program through fees gleaned from the H-1B visa program, which allows companies to temporarily employ immigrants... As expected, the Department of Labor solicited last week a third round of WIRED applications, with each state permitted to submit up to 2 proposals. The agency expects to award between 8 and 13 grants for $5M each. According to the Department of Labor's web site, the Southwest Connecticut portion of the grant will focus in part on grooming workers for the financial services industry. The Workplace is already administering a $2.7M grant from the Department of Labor to create financial curricula for community colleges throughout the state... While Carbone is not yet revealing specific programs the dollars are to be directed to, he said initial programs will likely focus on helping 4 groups: Aging workers, Immigrants, Low-wage workers, Youth as they emerge from school systems."
2007-03-05
Grant Gross _InfoWorld_/_IDG_
Ensign introduced tech executives' "America Competes" bill
"The bill, introduced Monday by senator John Ensign, a Nevada Republican, combines the efforts of several Senate committees working to address U.S. competitiveness. The bill would double the $5.6G annual funding for the U.S. NSF (National Science Foundation), a major backer of scientific research in the United States, and it would create a grant programs to help students struggling with mathematics. The legislation, with cosponsors including Senate Majority Leader Harry Reid, a Nevada Democrat, and Republican Leader Mitch McConnell of Kentucky, comes as two congressional committees host hearings on U.S. competitiveness. On Wednesday, M$ chairman Bill Gates will testify before the Senate Health, Education, Labor, and Pensions Committee on U.S. competitiveness, and on the same day, leaders of 6 tech trade groups [lobbying outfits for executives] will testify before the House Small Business Committee... Increase the U.S. Department of Energy's Office of Science budget from $3.6G in the U.S. government's 2006 fiscal year to $5.2G in 2011. Create the Innovation Acceleration Research Program, directing federal agencies that fund research in science and technology to set goals of spending about 8% of their research and development budgets on high-risk research. Establish training programs for math and science teachers at the NSF. Expand math and science programs at the NSF and other agencies. Electronic Industries Alliance... Charlie Robinson, the group's interim president..."
2007-03-05 09:39PST (12:39EST) (17:39GMT)
Greg Robb _MarketWatch_
ISM services index fell from 59 in January to 54.3 in February: Services employment index rose from 51.7 in January to 52.2 in February
2007-03-05 (5767 Adar 15)
Jeff Jacoby _Jewish World Review_
US district judge Wolf rules parents have no control over curriculum, cannot opt out
2007-03-05 (5767 Adar 15)
Dave Barry _Jewish World Review_
Lose lips sink sequels
2007-03-05

| | |
| --- | --- |
| DJIA | 12,050.41 |
| S&P 500 | 1,374.12 |
| NASDAQ | 2,340.68 |
| 10-year US T-Bond | 4.52% |
| crude oil | 60.07 |
| gold | 639.20 |
| silver | 12.75 |
| platinum | 1,180.00 |
| palladium | 347.00 |
| copper | 0.16691 |
| natgas | $7.254/MBTU |
| unleadedgasoline | NYMEX no longer trading |
| reformulatedgasoline | $1.8447/gal |
| heatingoil | $1.7248/gal |
I usually get this info from MarketWatch, which gets them from BigCharts.
2007-03-06 (5767 Adar 16)
2007-03-05 21:06:13PST (2007-03-06 00:06:13EST) (2007-03-06 05:06:13GMT)
James Strodes _American Spectator_
"_Income and Wealth_ by Alan Reynolds... Clouding that vision is the lie of '2 Americas' as it is called. Paul Krugman and other economists on the left have now absolutely fixed in the popular mind that Americans in the lowest income cohort of our population are not only desperately poor but also are rapidly losing ground while a tiny fraction (often described as 1% or a fraction thereof) are getting grotesquely richer, unfairly wealthier, and dangerously powerful in the process. The fate of our democratic society is in peril. What Reynolds has done in Income and Wealth is take a calming breath and walk us through the reality of what is truly going on, and how truly interesting it is. He also shows us how the '2 Americas' crowd is messing with our minds with their statistical fabrications. To the old saw that there are lies, damned lies, and statistics -- one must add political statistics, which are even more damnable... one should always look at what makes up a statistic and nowhere is that more important than when considering what kind of Americans live in the lowest income levels of our society -- usually called the lower 20% (a.k.a. quintile) or 10% (decile). Here is where the fantasies begin. Whereas the income of the top fifth of U.S. households is mostly from 2 or more people working full time, Reynolds shows that most of the income (77%) of the lower 20% comes from government transfer payments including supplemental [Socialist Insecurity] Income, the Earned Income Tax Credit, disability, unemployment, Medicaid, food stamps, and the like. But Reynolds also points out that most economists do not count such transfer payments as income because, presumably, they are not earned. This artificially deflates the income levels they cite for the poor since the omission leaves average money income for work and savings for these people at an astonishing and seemingly unsupportable level. Reynolds notes, 'If salaries and employee benefits generally rise faster than inflation, while government transfer payments do not, then the gap between two-earner families at the top and no-earner households at the bottom must necessarily widen over time.'... The median income of a household headed by someone with a doctorate degree was more than $96K while that of a high school graduate was $36K. Women had median earnings of only 56.6% of men in 1973 but that gap closed to 76.5% by 2004. So there is change and much of it is for the better."
2007-03-06 10:31PST (13:31EST) (18:31GMT)
Greg Robb _MarketWatch_
Unit labor compensation rose 6.6% in 2006Q4, a positive sign: Productivity up an annualized 1.6% (with graph)
BLS data tables
2007-03-06 07:53PST (10:53EST) (15:53GMT)
Brian Ross & Vic Walter _abc_
Whistle-blower on domestic surveillance had to fight NSA and the Los Angeles Times to get story out to the public
"Klein describes how he stumbled across 'secret NSA rooms' being installed at an AT&T switching center in San Francisco and later heard of similar rooms in at least 6 other cities, including Atlanta, San Diego, Los Angeles, Palo Alto, San Jose and Seattle. 'You needed an ordinary key and the code to punch into a key pad on the door, and the only person who had both of those things was the one guy cleared by the NSA.', Klein says of the 'secret room' at the AT&T center in San Francisco... Klein says he collected 120 pages of technical documents left around the San Francisco office showing how the NSA was installing 'splitters' that would allow it to copy both domestic and international Internet traffic moving through AT&T connections with 16 other trunk lines... Dean Baquet says he and managing editor Doug Frantz decided '...we could not figure out what was going on' based on Klein's highly technical documents... After The New York Times story appeared, Klein filed an affidavit in a law-suit against AT&T brought by a civil liberties group, Electronic Frontier Foundation... Klein says what he knows won't help terrorists. 'The only people that are being kept in the dark is the American people who are being misled and not realizing, not being told that their private information, that their liberties are being destroyed and tramped on.', he said."
2007-03-06
Michelle Malkin _V Dare_
The Stryker Brigade
2007-03-06 14:25PST (17:25EST) (22:25GMT)
_WXIX_
Butler county sheriff Richard Jones tells Mexican president Felipe de Jesus Calderon Hinojosa to pay up: Drug problem is out of control
"The sheriff, who has raised some eyebrows with his 'illegal aliens enter here' sign outside of the jail, is sending Mexican President Felipe De Jesus Calderon Hinojosa a bill for the amount of drugs and the man hours used investigating the several arrests over the last few weeks. The sheriff is charging the Mexican President $1K per pound of marijuana that has been confiscated. That amounts to $55K. The bill also includes $49.13 per hour for his deputies which totals $6,141.25. Its a grand total of $61,141.25... 'If they (Mexico) don't want to pay my bill, I'd be willing to settle for their help in slowing the drug traffic and sealing the border.'"
2007-03-06
Chris McManes _IEEE-USA_/_EurekAlert!_
Studies shatter myth that H-1B visa-holders are paid prevailing compensation
"Tata Consultancy Services (TCS) Vice President Phiroz Vandrevala even admitted that his company enjoys a competitive advantage because of its extensive use of foreign workers in the United States on H-1B and L-1 visas. 'Our wage per employee is 20-25% lesser than US wage for a similar employee.', Vandrevala said. 'Typically, for a TCS employee with 5 years experience, the annual cost to the company is $60K-$70K, while a local American employee might cost $80K-$100K. This (labour arbitrage) is a fact of doing work on-site. It's a fact that Indian IT companies have an advantage here and there's nothing wrong in that... The issue is that of getting workers in the US on wages far lower than local wage rate.' ('US visas are not a TCS-specific issue' Businessworld (India) magazine, 2003 June)... A review of the DoL's LCA data-base for FY2005 shows some of the well-below-market wages employers have been certified to pay H-1B workers. For example, Teja Technologies received permission to pay a software engineer $10,900. Infosys Technologies was authorized to pay a programmer analyst $20,030. TCS was certified to pay a computer programmer $20,571, and Syntel, Inc., was permitted to pay a computer programmer $31,304. Under law, U.S. employers have three options for determining an H-1B employee's prevailing wage. According to the DoL, an employer can request a 'prevailing wage determination from the appropriate State Workforce Agency'; use a 'survey conducted by an independent authoritative source'; or use 'another legitimate source of information'. Despite the law's intent, Hira enumerated a few ways companies circumvent the law's prevailing wage requirements when hiring H-1B workers: 1) By selecting a survey source with the lowest salaries. 2) By misclassifying an experienced worker as entry level. 3) By giving the person a lower-paying job title than one reflective of the work to be performed. 4) By citing wages for a low-cost area of the country, then sending an employee to a higher-cost area. One reason it is so easy for employers to underpay H-1B holders is because they know how to exploit the loop-holes and have almost no chance of ever being investigated. Even if they were investigated, the loop-holes are so large most of the employers would likely be found following the letter of the law."

2007-03-07 (5767 Adar 17)
2007-03-07
Norm Matloff _H-1B/ L-1/ Off-Shoring e-News-Letter_
Re: Chronicle of Higher Education article on Cornell executive courting India
"The 2007-03-02 issue of the Chronicle of Higher Education ran an article entitled, 'Cornell Courts a Sub-Continent', referring to Cornell president David Skorton's recent trip to India to develop ties between the university and that country. Though a sidebar article is titled 'International Deals Carry Potential for Sleaze', the side-bar is quick to exonerate Cornell of any such potential, implying that the possible problems would only be with diploma mills. This Chronicle article badly misses the mark. There is indeed plenty to worry about with Skorton's trip. The article notes that Skorton spent 'almost half a day at Infosys, the giant technology company [body shop] co-founded by a Cornell trustee, N.R. Narayana Murthy, one of the richest men in India'. The article also notes Skorton's visit to the Tata Institute of Technology, founded by Ratan Tata, chairman of the Tata Group, which includes Tata Consultancy Services, a software firm just as huge at Infosys. But the article doesn't mention that Infosys and Tata are 2 of the biggest players in the off-shore out-sourcing business. And as you'll see below, there appears to be an awful lot of rubbing each other's backs going on here, and the upshot will be that Cornell will support off-shoring in various ways. An Indian web page speculates that Murthy has been a big donor to Cornell, in the millions of dollar range, and that that is how Murthy became a trustee of the university. The writer points out that Murthy is 'the only non-resident of New York State and without any apparent strong bond with the university except that his son was studying there'. The writer's analysis is interesting, but of course only speculation. Nevertheless, I think it is a safe bet that Murthy has been a generous donor, whether before or after he was appointed trustee. And at the very least, the article itself reports that Murthy 'also secured a big donation from his friend, the M$ founder Bill Gates, for a new building on Cornell's campus.' Skorton is new. Murthy got the last president, Jeffrey Lehman, appointed to Infosys' board of directors. (Cornell Daily Sun 2006 October 03) &nnbsp; [Skorton said that] foreign students, and those from India in particular, are the life-blood of any American research university: 'We depend on international students as [cheap] research assistants and teaching assistants.' As I've explained before, the National Science Foundation [NSF] planned it this way, as a means of holding down PhD salaries. Thus even without his Indian trip, Skorton would be supporting current proposal in Congress to expand the H-1B work visa program used by tech labor, and the proposed establishment of a new visa, F-4, especially for foreign nationals holding graduate degrees from U.S. universities. But needless to say, the Indian connections will make his support of such legislation even stronger, and make him even less likely to support making graduate study financially attractive to U.S. citizens and permanent residents. And you can bet that Skorton won't be speaking out against off-shoring. As I've said before, I admire India for the economic strides it's made in the last decade or so (though sadly, not yet trickling down to the poorer socioeconomic classes). And in terms of making deals with Cornell (and, needless to say, many other universities), they are doing just what any other aspiring economic power would do. But while Skorton's and Lehman's efforts are undoubtedly good for Cornell, the quid pro quo and its implications for the economic well-being of Americans are much less positive."
2007-03-07 09:06PST (12:06EST) (17:06GMT)
Patrick Thibodeau _Computer World_/_Mac World_/_IDG_
Bill Gates whined to US senate for more federal welfare for wealthy executives in business and academia
Marianne Kolbasuk McGee _Information Week_/_CMP_
more on Gates's whining
EE Times/CMP
Chris Murphy blog
V Dare
Huffington Post
Michigan Live
Business Week
PeeeeeCeeeee World/IDG
IT World/IDG
CNET
Ziff Davis/CNET
ImediNews
Monsters & Critics
Atlanta Journal & Constitution
MarketWatch
Composite: "Senator Sherrod Brown, an Ohio Democrat, said he heard different stories from industries and workers during forums on the economy in his state last month. 'Time and time again, local businesses told me that they just could not find the engineers or the computer scientists they needed to run their businesses.', he said. 'At the same time, skilled workers in my state are watching their jobs move over-seas, not because foreign workers are more qualified, but because U.S. companies can get away with paying poverty wages to workers in other countries.' Senator Bernie Sanders, a Vermont [socialist] who often votes with Democrats, also questioned the effect of out-sourcing. U.S. companies can hire over-seas engineers at a 'fraction of the cost' of U.S. engineers, he said. He cited Bureau of Labor Statistics figures reporting that the U.S. tech sector lost 644K jobs between 2001 January and 2006. Many U.S. engineers and immigration opponents hope to decrease the numbers of visas issued, saying companies abuse foreign workers to drive down U.S. wages. Kim Berry, a computer programmer in Sacramento, CA, and president of the Programmers Guild, said his group opposes creation of more visas because they already 'are pushing Americans out of the market'. Employers are so eager to get access to lower-wage workers that 'they don't first consider qualified Americans', Berry said. More young Americans would be drawn to such work if the pay were better, he said. 'That's the way supply and demand are supposed to work.', he said. 'You boost the salary' and more U.S. students would study engineering and programming. Berry said House members are more likely to try to block the Senate from raising the H-1B visa cap. 'Members of the House are more down to earth', compared with the Senate, where many are millionaires and may not know average workers, he said."
2007-03-07
Ephraim Schwartz _InfoWorld_
How about unlimited visas to those who design better OSes?
"Actually, we know how Mr. Gates reacts to competition. We saw the evidence, including memos from Gates to staff, during the United States versus MSFT anti-trust trial back in 1998. So it is okay to squelch competition and innovation and the possible creation of more jobs if it threatens your dominance. I think Gates and others know very well that H-1B is often misused as a way to reduce wages by hiring foreign workers at a lower pay scale. But they assuage their guilty conscience, if they have one, by believing that in the long run, increasing the pool of skilled high-tech workers available to U.S. companies will benefit our economy by creating more innovation, which in turn creates more jobs. Even if this is true, does that mean we should let people drown in the short run for the common good? I don't think so... from the blog of Kim Berry, president of the Programmer's Guild...: 'Gates will claim that H-1B workers are paid the prevailing wage. To the extent that this means ''parity with what U.S. workers earn in the same jobs'', this is false. DoL defines 4 levels of prevailing wage, and Level One is about the 17th percentile of the average wage of U.S. workers within the job classification -- more than 80% of H-1Bs are at Level One. DoL approves H-1B programmers to work in Silicon Valley for $40K per year -- hardly a prevailing wage -- and hardly an indication that these workers are the best and brightest.'"
2007-03-07
Jason Rosenbaum _Columbia Tribune_
Missouri governor Matt Blunt shows some back-bone, banned Sam's Janitorial Services from state contract work for employing illegal aliens
2007-03-07
Kyle Stock _Charleston Post and Courier_
Charleston county sues Tata for botching system
"Charleston County is suing an India-based technology giant over a $1.2M software contract, alleging that the company delivered an error-ridden product that is unusable. In 2003 August, Tata Consultancy Services Ltd., one of the world's largest tech [bodyshops], signed a contract to build a custom software platform to handle county taxes. But 3.5 years later, the product is still too flawed to use, the county said. It sued Tata for breach of contract in December and a few weeks later went shopping for off-the-shelf software... Much of the software was developed in India, according to the law-suit, and a number of Tata's 'on-site managers' moved from Charleston to India before the project was completed."
Norm Matloff _H-1B/ L-1/ Off-Shoring e-News-Letter_
"Apologists for off-shoring claim that the Indian software firms have extraordinarily high quality, due high CMM ratings. But CMM is NOT a measure of software quality, as the enclosed article shows. Note by the way the reference to TCS's 'on-site managers'. There almost certainly had been in the U.S.A. on a work visa such as H-1B. This is the visa program that Bill Gates urged the Senate to expand in his testimony on March 7."
2007-03-07
Tom Fitton _National Ledger_
Illegal alien invasion and local government
2007-03-07 11:27PST (14:27EST) (19:27GMT)
Rex Nutting _MarketWatch_
Beige Book: Economy growing slowly
Beige Book
Summary: The poor poor bodyshoppers are having such a tough time suckering in any more victims. But there's little demand for real, full-time permanent employees. A food processing plant in North Dakota has finally actively recruited employees outside of the state. The closing of 2 pop-corn plants and elimination of 200 jobs may result in increased prices for this vital product.
2007-03-07 11:51PST (14:51EST) (19:51GMT)
Alice LaPlante _Information Week_
Remembering and banishing the bad old days
Everyone in the tech industry remembers the Spring of 2000. Yep, that year. Flowers might have been blooming, snow melting, trees beginning to turn green, but most of us simply didn't notice. In my neighborhood, that time was mostly memorable for the number of moving vans that pulled up to houses of formerly prosperous engineers and software developers, and which carried their belongings off to Tempe, Portland, Nashville, and other parts unknown... remember when careers actually had paths?..."
2007-03-07 12:43PST (15:43EST) (20:43GMT)
Andy Gates _Argus Observer_
No refunds for illegal aliens
"In a cramped van Tuesday along a lonely stretch of U.S. Highway 95 along the Idaho-Oregon border, the Mexican nationals were caught by the Idaho State Police... no charges were issued in the case... Police pulled over the 1995 Dodge van with Arizona plates and discovered 18 illegal aliens, 16 of which told police they had each paid the driver $1K to get into the United States, Ohnsman said... the driver and his partner fled almost two miles on foot until they were ultimately apprehended, Ohnsman said. During that chase through sage brush and down a steep hill, one officer, Idaho State Police corporal Craig Boll, stumbled and broke his lower leg and his ankle in two places, Ohnsman said."
2007-03-07
James Fulford _V Dare_
Hispanics and Junior ROTC
2007-03-07
John G. Nash _Hernando Today_
Illegal alien invasion is a triple threat
"Three great challenges face these United States: 1. A sick and weakening economy; 2. Fanatical Islamic aggression; 3. An unchecked flood of illegal immigrants. Of those, the most worrisome is the torrent of illegals pouring across our essentially unprotected border with Mexico, because it significantly exacerbates the other 2 challenges."
2007-03-07
_PR News Wire_
Americans of Hispanic descent oppose planned Chicago march by illegal aliens
"their goals remain the same: blanket amnesty for millions of people who have broken U.S. laws, compromised the security of the United States, and taken jobs from American workers... stated Rosanna Pulido, Illinois spokesperson for You Don't Speak for Me! (YDSFM): '...The fact that the vast majority of the illegal aliens in this country are Hispanic does not make an illegal alien amnesty an Hispanic issue. American Hispanics are, first and foremost, Americans who believe in the rule of law and the obligation of the nation to protect the interests of its citizens and the national security.'"
2007-03-07
Lou Dobbs _CNN_
Gates whined for welfare from federal government
Lou Dobbs: "And corporate elites trying to destroy what's left of our middle class. M$'s chairman -- former chairman -- Bill Gates insists Congress allow an unlimited number of cheap foreign technology workers into this country."
Bill Gates, former M$ Chairman: "Even though it may not be realistic, I don't think there should be any limit."...
Lou Dobbs: "Also, corporate elites led by M$ chairman Bill Gates today. They apparently want to destroy what's left of our middle class... Congress, or at least many in Congress, want to reign in the trade policies of this president and to reverse the flow of middle class jobs out of this country, but M$ founder and the richest man in the world, Bill Gates, on Capitol Hill today told [a senate committee chaired by Ted Kennedy that] we need more guest-workers. In effect, taking more jobs away from qualified Americans."
Lisa Sylvester: "Lou, since President Bush took office, the United States has signed more than a dozen bilateral trade agreements. At the same time, the U.S. trade deficit has sky-rocketed -- $840G. The new Congress wants to reverse that trend.
senator Byron Dorgan (D-ND): "If an $840G annual trade deficit doesn't get your attention, then it seems to me you're brain dead."
Lisa Sylvester: "A group of lawmakers seeks a new direction on trade. They say the old NAFTA-style model has fattened the pockets of corporate elites in the United States while devastating manufacturing middle class communities."
representative Walter Jones (R-NC): "In my life-time I have never seen a country sell itself out based on greed."
Lisa Sylvester: "The Bush administration has been able to negotiate trade agreements with lightning speed because of something known as Fast-Track Trade Promotion Authority. That's set to expire June 30th. Some on Capitol Hill want to gut Fast-Track Authority and ensure Congress has more input on the trade agenda."
senator Sherrod Brown (D-OH): "If we can protect intellectual property rights with enforceable provisions and trade agreements, we can do the same for labor, for the environment, for food safety."
Lisa Sylvester: "The White House has labeled this new effort by law-makers as protectionism. The Chamber of Commerce says without trade promotion authority a number of bilateral and multilateral trade agreements will fall apart. But congressional Democrats disagree, calling for fair trade."
representative Mike Michaud (D-ME): "What we're talking about are the rules of trade. That's what it's about. It's not being protectionists. It's what rules we're going to be playing by when we deal with trade issues."...
Lou Dobbs: "And we should point out that first occurred 1976. Over the 31 years since, it's pretty simple to follow -- 31 consecutive years of trade deficits in this country."...
Well, Treasury Secretary Henry Paulson is in this equation, and tonight is he in Beijing. He is there defending this administration's trade policies with communist China. Before the Treasury secretary left, Paulson said our exports to [Red China] were 'high-value-added products'. Well, not necessarily. In fact, according to the government's own reports, our number one export to [Red China] is not high-value-added manufacturing. It's waste and scrap. Not exactly value-added. Next on the list of exports, high-tech passenger aircraft. Microchips are third. But a lot of them, as with many of our exports to [Red China], will be imported right back to the United States in finished products. But fourth on the list of our exports to [Red China] and not exactly, again, a high-value-added product, soy beans. We sold over $2.5G worth of soybeans to [Red China] alone last year, with whom w have a record trade deficit, the largest in this country's history with any one nation. The head of one of the world's largest and richest companies, and the richest man in the world himself, was on Capitol Hill today. He was the sole testifier, the sole witness testifying before a Senate committee, and he was pleading for help. M$'s Bill Gates appealed to Congress to allow more high technology guest-workers into the country and to remove future limits on such workers. As Bill Tucker now tells us, the Gates plan would force many qualified American workers right out of the job market."
Bill Tucker: "It was Bill Gates day at the Senate's Health, Education, Labor and Pensions Committee. He sat alone and wasn't shy when asked about what he wants to see happen with the H-1B visa program, a temporary guest-worker program for skilled workers."
Bill Gates: "Even though it may not be realistic, I don't think there should be any limit."
Bill Tucker: "The committee didn't deem it necessary to hear any opposing views, so..."
Kim Berry, president of the Programmers Guild: "An unlimited number of H-1Bs would just push an unimaginable number of U.S. workers right out of the job market. It would destroy the supply and demand that's necessary to encourage the next generation of Americans to enter this profession."
Ronil Hira, Rochester Institute of Technology: "He seems to be oblivious to sort of basic economics that there is supply and demand, and the fact that foreign workers will have what the economists call a lower reservation wage."
Bill Tucker: "That means they'll work for less. The median wage paid to an H-1B visa worker in the United States, according to the government, is $50K. Little wonder then that American students are showing less of an interest in computer sciences... And most of those workers coming at that lower wage are not working for American companies. Again, according to the government, seven of the top 10 applicants are Indian companies. Infosys Technologies, Wipro and Cognizant Technology Solutions took the top 3 spots, all providing [bodyshopping] to American companies. Even more interesting, there appears to be no apparent shortage of engineers. A recent study by Duke's Pratt School of Engineering found that 8 out of 10 companies filled open positions within 4 months, and that few of those companies had to offer a bonus to secure an employee. That does not sound like a labor market wanting for workers."...
Lou Dobbs: "Up next, the government comes up with the money finally to fill those tunnels used to smuggle illegal aliens and illegal drugs across our border with Mexico. It's only taken them 13 years. Nothing like a war on terror to galvanize your government to secure our borders."
2007-03-07 (5767 Adar 17)
Rabbi Berel Wein _Jewish World Review_
Gratitude and graciousness
2007-03-07 (5767 Adar 17)
Paul Johnson _Jewish World Review_
American idealism and realpolitik
2007-03-07 (5767 Adar 17)
Walter E. Williams _Jewish World Review_
Regrets for slavery
2007-03-07 (5767 Adar 17)
John Stossel _Jewish World Review_
Overblown threat of terrorist attacks

2007-03-08 (5767 Adar 18)
2007-03-07 16:38PST (2007-03-07 19:38EST) (2007-03-08 00:38GMT)
Chris Cassachia _Phoenix Business Journal_
Congress takes aim at banks catering to illegal aliens
"Representative Marsha Blackburn, R-TN, introduced the Photo Identification Security Act March 5, requiring U.S. financial institutions to accept only secure forms of identification. Under the bill, only legal U.S. residents would be eligible for federal benefits and be able to conduct financial transactions. The legislation comes in the wake of national protests after Charlotte, NC-based [Bank of India, formerly called Bank of America] announced plans to expand its pilot credit card program throughout Latino-heavy Los Angeles County. Last week, The Business Journal reported that Wells Fargo & Co., which operates 250 branches in Arizona, is contemplating a similar program. 'The American people deserve to know that the integrity and security of our financial institutions will remain intact.', Blackburn said in statement. 'This bill closes a critical loop-hole that banking institutions have used to circumvent the letter of the law they have used to target illegal aliens as a new source of revenue. It says to banks and illegal immigrants alike, ''You can't get a Visa, without a visa.''' In order to open a bank account, the bill would require either a foreign or U.S. passport, a Citizenship and Immigration Services photo ID card, or a Social Security card in conjunction with a state or federal ID."
2007-03-07 19:53PST (2007-03-07 22:53EST) (2007-03-08 03:53GMT)
Sarah Platt _WNDU_
Raid on Janco Composites for illegal aliens
"Immigration officials raided a Mishawaka business yesterday, arresting 36 alleged illegal aliens at Janco Composites... A majority of the people emailing Newscenter 16 say they fully support yesterday's raid... At this point, officials at Janco are not talking. But, we've heard from a couple of sources that there were several dozen people applying for those newly open positions today. Likely, the company will be ensuring that those jobs will be going to legal U.S. citizens."
2007-03-08
_Gulf Breeze News_
Late, great American nation
"'It is proper to take alarm at the first experiment on our liberties.' - James Madison... Hence, as a sign of the Founders' concern that the people not be under the power of a military government, control of the military was vested in a civilian government, with a civilian commander-in-chief. And the Posse Comitatus Act of 1878 furthered those safeguards against military law, making it a crime for the government to use the military to carry out arrests, searches, seizure of evidence and other activities normally handled by a civilian police force. However, with the inclusion of a seemingly insignificant rider into the massive defense bill (the martial law section of the 591- page Defense Appropriations Act takes up just a few paragraphs), the Bush Administration has managed to weaken what the New York Times refers to as 'two obscure but important bulwarks of liberty'. One is posse comitatus. The other is the Insurrection Act of 1807, which limits a president's domestic use of the military to putting down lawlessness, insurrection and rebellion where a state is violating federal law or depriving the people of their constitutional rights... Think about some of the changes that have already moved us closer to a police state: the invasive USA Patriot Act; the increased domestic surveillance of citizens' emails and telephone calls; attempts to deny habeas corpus to prisoners; a national ID card; and now this alarming new law. In addition to opening the doors to a military state, the law also facilitates militarized police round-ups and detaining of protesters in detention camps that are already being built on American soil by the Halliburton corporation. Americans are incredibly naive if they believe those camps being built are just for illegal aliens."
2007-03-08
Dino Perrotti _Computer World_
Round 4 in H-1B war: Techies vs. Bill Gates
"Bill's prestidigitatory presentation sought to somehow convince law-makers that the best way to encourage American students to enter engineering is to import more engineers from other countries. First, he says, we must 'place a major emphasis on encouraging careers in math and science' then secondly, 'we need to attract and retain the brightest, most talented people from around the world'. Sadly, there were no challenges to this point by the committee. Not one Congressman or Senator suggested that increasing the cap might further discourage students from entering the engineering field. Despite studies which show there is no shortage of engineers, Bill Gates insists that the tech industry needs the cap raised... It is only fair that American corporations should be able to compete for the best and brightest from around the world. But unfortunately, that is not what the H-1B program has become. It has simply become a loop-hole to import cheap labor. Most H-1B holders are not geniuses; they are average engineers doing the same job that millions of Americans can do. If the H-1B program was reformed to say, only allow in those with a Masters degree and above, then Bill gates should be happy. But that is not what he is asking for."
2007-03-08
_Times Leader_
Judicial Watch says Hazleton's "Illegal Immigration Relief Acts" are consistent with federal law
2007-03-08
_IBN Live_
UK will hike visa fees for Indians
"The basic visitor visa fee has been increased from 50 (approximately 4,250 Rupees) to 63 pounds sterling, student visa from 85 to 99 pounds sterling, Long Term Visa (including Work Permit and Highly Skilled Migrant Programme Visa) from 85 to 200 pounds sterling and settlement Visa from 260 to 500 pounds sterling."
2007-03-08
Ray Henry _Daily Collegian_/_AP_
Dozens of children in custody after raid on illegal aliens at leather goods maker
Boston Globe
North San Diego County Times
Worcester Telegram & Gazette
Washington Times
NewsMax/Reuters
V Dare
"Immigration officials said 327 of the 500 employees of Michael Bianco Inc., mostly women, were detained Tuesday for possible deportation as illegal aliens... Criminal complaints in the case accused MBI owner Francesco Insolia, 50; pay-roll manager Ana Figueroa, 40; plant manager Dilia Costa, 55; and office manager Gloria Melo, 41, of conspiring to encourage or induce illegal aliens to reside in the U.S. and conspiring to hire illegal aliens. Luis Torres, 45, of New Bedford, also was charged in a separate complaint of providing phony identification papers to workers at the MBI factory. The complaint said Mr. Insolia maintained a work force of which the majority were illegal aliens and that he intentionally sought out illegal aliens because 'they were more desperate to find employment, and are thus more likely to endure severe work-place conditions he has imposed'."
2007-03-08
_Youngstown Vindicator_
Clean-ups at cemeteries
"Eleven illegal aliens were found in a van traveling along Interstate 80. Pennsylvania State Police said the 2005 Ford E350 van was stopped at 13:50..."
2007-03-08
Sean Lengell _Washington Times_
Illegal aliens erode US citizen vote due to congressional apportionment process and voting
"Illegal aliens are eroding the integrity of U.S. elections, and will continue to do so without tighter voting laws, several members of Congress testified at a hearing on Capitol Hill yesterday. 'There is a very real possibility that noncitizens have affected the out-comes of elections in the past, and will in the future.', said representative Brian P. Bilbray, California Republican, before a House Judiciary Committee on voting irregularities and election deception... 'Our goal is to protect every citizen's constitutional right to vote, and to thwart any future attempts to disenfranchise eligible voters through fraud, deception and intimidation.'"
2007-03-08
Don Young _Arizona Republic_
Proposition 300 is performing as intended
"The entire purpose of Proposition 300 was to make it impossible for illegal immigrants to receive in-state tuition. It was obvious to the 71% of Arizonans who voted for Proposition 300 that it would create an obstacle for illegal immigrants to attend college. Citizens in Arizona do not want illegal aliens in our state."
2007-03-08
Devvy _News with Views_
Rally at Texas Capitol a resounding success
"'Tyranny, like hell, is not easily conquered; yet we have this consolation with us, that the harder the conflict, the more glorious the triumph.' -- Thomas Paine The American Crisis #1. Chuck Baldwin's recent, superb column on the heroes of the Alamo is quite timely because just a few days before it's publication, a whole lot of Texans were at our state capitol in the true spirit of Davy Crockett and the others who died in defense of freedom, liberty and protecting what belongs to us. This rally was organized by courageous Americans who aren't about to sit back and allow a flock of buzzards in the state house and craven crooks like Governor Rick Perry, steal the fruits of our state and her people for a foreign conglomerate or number our animals to enrich the coffers of those who manufacture these chips... (1) While it breaks my heart because I was born and raised in California, it is a dying state. With a state legislature run by commies, socialists and fascists, it is a state running private businesses into bankruptcy with thousands leaving the state every year and taxing the citizens into poverty to support MILLIONS of illegal aliens; (2) there is going to be violence in California between the illegals and militant pro-illegals organizations. Those who are in the path of this grotesque invasion will be simply mowed over unless they're armed, which is difficult in Kali-forn-ia. 100% gun control is a constant agenda with that rancid, stinking legislature..."
2007-03-08 05:30PST (08:30EST) (13:30GMT)
Subri Raman & Tony Sznoluch _DoL ETA_
un-employment insurance weekly claims report
current press release
"The advance number of actual initial claims under state programs, unadjusted, totaled 318,004 in the week ending March 3, an increase of 18,951 from the previous week. There were 301,867 initial claims in the comparable week in 2006. The advance unadjusted insured unemployment rate was 2.3% during the week ending February 24, unchanged from the prior week. The advance unadjusted number for persons claiming UI benefits in state programs totaled 3,010,865, a decrease of 64,153 from the preceding week. A year earlier, the rate was 2.3% and the volume was 2,975,296. Extended benefits were not available in any state during the week ending February 17."
graphs
2007-03-08
Ephraim Schwartz _InfoWorld_
Off-shore hiring frenzy darkens domestic high tech employment picture
"IBM is on its way to having 100K employees in India by 2010, according to Bruce Richardson, a very senior research analyst at AMR. Accenture [formerly Anderson Conculting before they were caught up in the Enron fraud] this year will have more employees in India than in the U.S. according to Vikas Sehgal... Sehgal also says the largest vendors are also stock-piling H-1B visas. They can afford to apply for H-1Bs en mass and hire the employees months before they can be admitted into the States under the visa and actually start working."
2007-03-08 13:00PST (16:00EST) (21:00GMT)
Marianne Kolbasuk McGee _Information Week_
Executives trot out "innovation", the phony lobbying campaign by-word, as excuse to worsen flood of cheap foreign labor
2007-03-08
Thomas E. Brewton _View from 1776_
Rising prices are the effect of inflation, not the cause

2007-03-09 (5767 Adar 19)
2007-03-09
Jackie Farwell _AP_/_Orange County Register_
Gates and Buffett top billionaire ranks
"The tally of billionaires around the globe reached a high of 946, their combined wealth growing 35% to $3.5T, according to Forbes magazine's 2007 rankings of the world's richest people... Gates's fortune rose $6G to $56G last year, while Buffett garnered in an additional $10G to boost his net worth to $52G. Only five Americans ranked in the top 20, though they account for 44% of the overall list. Breathing down Buffett's neck was Mexican telecom giant Carlos Slim Helu, who added $19G to his existing fortune, the largest one-year gain over the past decade. With $49G to his name, Helu was just $3G shy of the #2 spot. Starbucks Corp. chairman Howard Schultz and former Disney CEO Michael Eisner joined the ranks of the world's richest for the first time, behind new faces Mike Lazaridis and Jim Balsillie, Canadian co-chiefs of Blackberry maker Research In Motion Ltd."
2007-03-09 (5767 Adar 18)
Mort Zuckerman _Jewish World Review_
From bad to unthinkable
2007-03-09 07:27PST (10:29EST) (15:29GMT)
Greg Robb _MarketWatch_
US trade deficit decreased in January $59.1G
BEA press release
2007-03-09 14:20PST (17:20EST) (22:20GMT)
John Letzing _MarketWatch_
Silicon Valley consortium, "white-space group", proposes free wireless access to net
2007-03-09
Representative Ron Paul, MD _Lew Rockwell_
Scandal at Walter Reed Medical Center
"A foreign policy of interventionism costs so much money that we're forced to close military bases in the U.S.A., even as we're building them over-seas. Interventionism is never good fiscal policy. Interventionism symbolizes an attitude of looking outward, toward empire, while diminishing the importance of maintaining a constitutional republic. We close bases here at home -- some want to close Walter Reed -- while building bases in Arab and Muslim countries like Saudi Arabia. We worry about foreign borders while ignoring our own. We build permanent outposts in Muslim holy lands, occupy territory, and prop up puppet governments. This motivates suicide terrorism against us... That Constitution, if we so desire, can provide needed guidance and a road-map to restore our liberties and change our foreign policy. This is critical if we truly seek peace and prosperity."
2007-03-09
Rob Sanchez _Job Destruction News-Letter_
3 CEOs lobbied for H-1B increase this last week
Job Destruction News-Letter index
"Bill Gates isn't the only one to go to Washington DC in order to lobby for more H-1B visas. Two [more executives] went to Capitol Hill this week -- Rich Templeton, of Texas Instruments, and John Daane, of Altera. Their lobbying campaign is being funded and organized by the Semiconductor Industry Association. Unfortunately there is scant attention being paid to this in the media so it's difficult to find out more details. The SIA web site doesn't mention the lobbying campaign and other than the article below the press is silent."
2007-03-09

| | |
| --- | --- |
| DJIA | 12,276.32 |
| S&P 500 | 1,402.85 |
| NASDAQ | 2,387.55 |
| 10-year US T-Bond | 4.59% |
| crude oil | 60.05 |
| gold | 652.00 |
| silver | 12.97 |
| platinum | 1,203.70 |
| palladium | 356.40 |
| copper | 0.174 |
| natgas | $7.083/MBTU |
| unleadedgasoline | NYMEX no longer trading |
| reformulatedgasoline | $1.9021/gal |
| heatingoil | $1.7122/gal |
I usually get this info from MarketWatch, which gets them from BigCharts.
| | | |
| --- | --- | --- |
| | "A true king leads with the truth as his guide and not his own sense of self." --- R. Yosef Kalatsky | |
2007-03-10 (5767 Adar 20)
2007-03-10 (5767 Adar 20)
_V Dare_
Department of Labor admits H-1B guest-workers can displace US citizens
SlashDot
DoL (pdf)
"These conditions do not apply to foreign workers admitted on E-3 and H-1B1 visas. An E-3 or H-1B1 worker may be hired even when a qualified U.S. worker wants the job, and a U.S. worker can be displaced from the job in favor of the foreign worker. These conditions do not apply to foreign workers admitted on H-1B visas, except with respect to job opportunities with H-1B dependent employers. H-1B non-dependent employers are not subject to the conditions, and their H-1B workers may be hired even when a qualified U.S. worker wants the job, and a U.S. worker can be displaced from the job in favor of the foreign worker."
2007-03-10 (5767 Adar 20)
_Mshale_
USCIS has proposed increase in visa application fees
"The USCIS says the increased fees will help pay for the rising cost of processing applications and petitions, which the USCIS attributes partly to stricter security measures and new immigration requirements. The proposal affects employment-based, non-immigrant categories, including H-1B and L-1 visas; family- and employment-based immigration petitions; and naturalization cases."
2007-03-10 (5767 Adar 20)
Louie Gilot _El Paso Times_
OMNI Consortium based in Houston and Filippino teachers are at center of white-collar labor smuggling trial
"An alleged white-collar smuggling scheme to import Filipino teachers to Texas school districts was laid out in federal court in El Paso this week. The prosecution rested this week after more than a month of testimony in the case against officials from the OMNI Consortium based in Houston -- Noel Cedro Tolentino; his wife, Angelica Tolentino; and his mother, Florita Tolentino. The three were indicted on about 40 counts including conspiracy to smuggle aliens, visa fraud and money laundering. Officials from several El Paso school districts who hired some Filipino teachers are key players in the trial... The government's case against the Tolentinos includes a series of alleged junkets to the Philippines, all-expenses-paid trips during which school administrators were expected to offer Filipino candidates teaching jobs in Texas... Last year, Mario Aguilar, former superintendent of the Socorro Independent School District, pleaded guilty to misdemeanor charges of failing to report gifts, including a trip to China within the trip to the Philippines, to a public official and was sentenced to one year of probation. Aguilar's wife, Vista Del Sol Elementary School Principal Magdalena Aguilar, was also sentenced to one year of probation for receiving a gift. Raye Lokey, former Ysleta Independent School District associate superintendent for human resources, was sentenced to 6 months of probation for aiding illegal entry... SISD officials who went on the trip testified that there was an understanding that each had to sign 10 letters of intent to hire during the trip. Lewis said the letters were used by OMNI to file I-129 petitions for H-1B work visas in the United States. But school districts then scaled down their request for teachers. For example, the Brownsville Independent School originally wanted to hire 55 teachers but later said it needed only 19. The government said that instead of canceling the H-1B application for the unwanted 36 teachers, Tolentino continued the process. 'The U.S. Embassy in the Philippines issued visas for jobs that did not exist. That's fraud.', Lewis said... OMNI was charging [the teachers] about $10K a person... The U.S. attorney's office has said that 273 Filipino teachers were brought to the United States during 2002-04 and that fewer than 100 actually had jobs waiting for them."
2007-03-10
James Carlini
Getting beyond the vortex of corporate mediocrity
"You don't get Superman by paying Jimmy Olson wages. You cannot commoditize talent when the key skills for today's success are flexibility, adaptability, creativity, and technology. You have to pay for talent in order to compete in the global market-place. This transcends all industries and organizations. There is a misperception that there is a shortage of highly skilled, technical people in this country. The reality is that there are many qualified, highly skilled, technical people here, but many companies don't want to pay their salaries. This management misperception has been going on for several years, even before 9/11, but only now are you starting to see some of the long-term effects of over zealous right-sizing, down-sizing, force reductions, out-sourcing -- name your euphemism..."
2007-03-10 (5767 Adar 20)
Thomas Sowell _Jewish World Review_
Meat-grinder politics

2007-03-11 (5767 Adar 21)
2007-03-11
Kim Berry _Programmers Guild_
Rebuttal to Gates
2007-03-11
Dan Sewell _AP_/_Deseret News_
Body shops and call centers fight turn-over in India
"They discussed employer Convergys Corp.'s growth plans and Banerjee's own likely opportunities if he stayed at the world's largest call center out-sourcing company. The heart-to-heart sitdown was part of a retention program begun in India that pushes managers to watch for signs of dissatisfaction and rewards them for retaining staff. As part of the program, workers are on a weekly basis rated 'red, yellow, green' with red likely to leave, based on 50 indicators such as increased tardiness or declining performance. A yellow rating results in regular meetings to gauge the employee's outlook and a red one triggers an immediate intervention. Managers' bonuses are now tied to retention. Convergys said turn-over has dropped significantly -- by double-digit percentages in some areas -- using the system in a business in which attrition typically ranges from 35% to 70%. The Cincinnati-based company [formerly known as Cincinnati Bell Information Systems], which has some 74K employees in 33 countries, is adopting the 'early warning system' throughout its operations."
WikiPedia: Convergys is a privacy-violation firm derived from the Cincinnati Bell local government-enforced monopoly and its privacy-violation arm, Cincinnati Bell Information Systems, together with MATRIXX/AT&T Solutions Customer Care/AT&T Transtech, DigitalThink, Intervoice, Datacom call center operations, Stream Global Services; with subsidiary operations including Infinys Rating and Billing (IRB), Dynamic Decisioning Solution (DDS), ICOMS, Customer Management Solutions
2007-03-11
"Half Sigma"
Negatives of careers in computer programming
"Computer programming (along with nursing) has been specially targeted by our government for foreignization."
2007-03-11
Norm Matloff _H-1B/ L-1/ Off-Shoring e-News-Letter_
Gates went to the Senate
"...Much of the discussion focused on education, but there is no doubt that Gates' main goal was to get the Senate to expand the H-1B program and establish a new work visa, F-4, as in his Washington Post op-ed a couple of weeks ago. The industry lobbyists have always known that they can get all the H-1Bs they want by pushing the Education Button. As I've explained before, it is a total obfuscation of the issue. We have NO shortage of programmers and engineers. Recall for instance the BusinessWeek article which found that starting salaries for new computer science and electrical engineering graduates, adjusted for inflation, have been flat since 1999. Moreover, since that data is for new graduates, you can see that the universities are not under-producing graduates in these fields, as the industry lobbyists claim. And while there has been a decline in new graduates in the computer science field, we are still producing more than we need. Concerning M$ in particular, another BusinessWeek article stated: 'The Wall Street Journal reported that M$ received resumes from about 100K graduating students in 2004, screened 15K of them, interviewed 3,500, and hired 1K.' Granted, not every [candidate] is of high quality, but that screening will involve a phone screening where the employer grills the applicant about technical issues to ensure the person is of good quality before bringing them in for an interview. But you can see that M$ is not hurting for applicants. And as to Gates' pointing to M$'s 3K openings, that's out of 76K, about 4%. ANY major company will have at least that percentage of openings at any give time, just due to normal attrition and the like; it certainly does NOT indicate a labor shortage. So we have no shortage, and in fact are not using the people we have. The testimony refers to university production of engineers in [Red China]. This is also very misleading. NOT EVEN ONE SENATOR questioned Gates' 'need' for H-1Bs. This in spite of the fact that two congressionally-commissioned studies have found that abuse of the program is common-place. I have also mentioned before that for the last few years, the Democrats have taken the position that off-shoring is bad but H-1B is OK. Apparently it is bad to lose one's job to someone over-seas, but fine to lose one's job to someone brought in from over-seas for the purpose of taking one's job. Comments by senator Brown, a Democrat, and senator Sanders, an Independent who generally votes with the Democrats, reflected this. They challenged Gates on off-shoring but not H-1B. Here are Sanders' remarks:
Let me ask you this, and this is a sensitive issue, and a touchy issue. I think there is no disagreement on this committee or in the Congress that as a nation we're doing a terrible job in math and science, that it is a disgrace how few engineers we are graduating. And you have done a fantastic job in focusing on that issue. But there is another side of the coin where you and I may disagree, and I'd like your comments on that, and that is the issue of out-sourcing. And that is my understanding is that from January of -- this is according to the Bureau of Labor Statistics, that from 2001 January to 2006 January, the information sector of the U.S. economy lost 644K jobs, et cetera, et cetera. Also, I think you would probably agree that many major corporations, including your own, if they can hire qualified labor, engineers, scientists, in India or [Red China] for a fraction of the wages being paid in the United States, they're going to go there. And we have quotes from people like Andy Grove and John Chambers, leaders in information technology, who basically predict that the IT industry may end up in [Red China]. Now, how do you address that issue, understanding we are in agreement, all of us are, the need to do a heck of a lot better job in education, high school education, math, science, but isn't there still going to be a lure, unless we get a handle on it, that companies are going to be running to [Red China] and India for qualified workers who are often paid a fraction of the wages they are in the United States?
Nothing on H-1B, and unfortunately, he also bought into Gates' education claims. The press quoted Senator Brown as saying:
Senator Sherrod Brown, an Ohio Democrat, said he heard different stories from industries and workers during forums on the economy in his state last month. "Time and time again, local businesses told me that they just could not find the engineers or the computer scientists they needed to run their businesses.", he said. "At the same time, skilled workers in my state are watching their jobs move over-seas, not because foreign workers are more qualified, but because U.S. companies can get away with paying poverty wages to workers in other countries."
What Brown is avoiding saying is that those firms are also hiring H-1Bs in Ohio instead of hiring Ohioans who are U.S. citizens and permanent residents. I'm told that the reason Brown won't tackle H-1B is that he is afraid of offending his Indian-American constituents. I believe that this is indeed his motivation. For example, in his testimony, he refers to H-1B as 'H1', the term Indians use for the visa, so it is clear who Brown is talking to. Brown was one of the founders of the India Caucus when he was in the House. But he is wrong in assuming that most Indian-Americans support H-1B. Many more have been harmed by it than helped. BTW, Brown's remarks, quote by Grant Gross of the IDG News Service, do not appear in the written transcript, nor are they in the video, also on the M$ site. (There is a video on the Senate site, but I had technical troubles with it.) This raises the possibility that M$ censored the transcript and the video, but I really doubt that this happened. It may be that Brown submitted written testimony to the hearing, which I seem to recall Kennedy doing. All in all, it was quite a dismal scene."

2007-03-12 (5767 Adar 22)
2007-03-12
_PR News Wire_
Close to Slavery: Guest-Worker Programs in the United States of America
New York Press
Earth Times
PR Inside
Indy Bay
CounterPunch
Knoxville News Sentinel
"Guest-workers who come to the United States are routinely cheated out of wages; forced to mortgage their futures to obtain low-wage, temporary jobs; held virtually captive by employers who seize their documents; forced to live in squalid conditions; and denied medical benefits for injuries, according to a report released today by the Southern Poverty Law Center (SPLC)... 'Congress should reform our broken immigration system, but reform should not rely on creating a vast new guest-worker program.', said Mary Bauer, director of the SPLC's Immigrant Justice Project and author of the report. 'The current program is shamefully abusive in practice, and there is almost no enforcement of worker rights.'"
2007-03-12 11:00PDT (14:00EDT) (18:00GMT)
_World Net Daily_
Ron Paul announced White House bid
"'We have lost our way and strayed from the free society our Founders secured for us in the Constitution, but there's no reason the principles that made us the greatest nation ever can't be restored. We merely need to respect and follow the rule of law -- the U.S. Constitution -- and elect leaders determined to stand firm in its defense.' He said he will pursue lower taxes, to protect the United States from the threat to its independence that various international agreements provide, to secure its national borders, to protect citizens' privacy from government intrusion and to reverse the trend of government taking private property from citizens. 'My concerns for the future of our country are deeply held. The Republican Party has floundered in its effort to shrink the size of government and restore our constitutional republic.', he said. 'Instead, in recent years our deficits have exploded, entitlements are out of control and our personal liberties are threatened. We have embarked on a dangerous and expensive foreign policy, acting as the world's policeman and nation builder.' Paul, said the U.S. very simply no longer can 'afford the extravagance of this ever-growing and intrusive government, both at home and abroad. Last year alone our long-term obligations increased by $4.6T dollars... 'Liberty once again must become more important to us than the desire for security and material comfort. Personal safety and economic prosperity can only come as the consequence of liberty. They cannot be provided by an authoritarian government. To expect the government to take care of us from cradle to grave undermines the principles of liberty.', he said... 'Returning to the dark ages of dictatorship is no substitute for resuming the most modern and grandest experiment known to man – promoting human liberty by strictly limiting the arbitrary power of government.', he said. Central planning is "intellectually bankrupt" and has undermined the moral principles of the United States," he said. 'Our planners and rulers are not geniuses, but rather demagogues and would-be dictators -- always performing their tasks with a cover of humanitarian rhetoric.'... He said a free society is based on the key principle that the government, the president, the Congress, the courts and the bureaucrats are incapable of knowing what is best for each and every one of us... Representing the 14th district in southeastern Texas, he believes amnesty is not the solution to the flood of illegal immigrants moving into the nation today. He opposes abortion and supports the use of vouchers that parents can use for private and parochial schools. He's supported a resolution to abolish the Department of Education so states, cities and communities can resume control of educating their children. He's been especially vocal in his denunciations of plans such as the 'Trans-Texas Corridor', a superhighway project that opponents argue would be used to bring [Red Chinese] goods through Mexico directly into and through the U.S.A. Why? The ultimate goal, he said, is not simply a superhighway, 'but an integrated North American Union -- complete with a currency, a cross-national bureaucracy and virtually borderless travel within the union. Like the European Union, a North American Union would represent another step toward the abolition of national sovereignty altogether.'"
2007-03-12 13:39PDT (16:39EDT) (20:39GMT)
Rex Nutting _MarketWatch_
Federal deficit grew to $120G in February
"Receipts rose about 7% year-over-year in February to $120.3G, while outlays rose about 4% to $240.3G, the Treasury said. Both receipts and outlays were a record for any February. Individual income tax receipts totaled $38.4G in February. Corporate income tax receipts were $4.2G."
2007-03-12 15:96PDT (18:06EDT) (23:06GMT)
_CNN_/_Reuters_
Nearly half of USA population lives pay-check to pay-check
"41% don't have enough savings to live on. Women are more likely to live pay-check to pay-check. On average, a woman earns 77 cents for every dollar a man earns. 19% of workers who earn $100K often live check to check."
2007-03-12
_CCH_
Foreign nationals, recruited under false pretenses, could bring RICO claim
"Several RICO claims have been filed in recent years by U.S.-born workers alleging employers have conspired with labor agencies to hire undocumented workers in a scheme to drive wages down. Last month, the Fifth Circuit ruled on a RICO claim raised, instead, by [illegal aliens]. The appeals court ruled that some 40 Indian nationals who were recruited under false pretenses for work in the United States could bring a RICO claim against a 'steel company', its president, and the labor agency that recruited them (Abraham v Singh, 5thCir, 2007 February 26)... The defendant obtained H2B visas for the plaintiffs and arranged their route to Louisiana. For these services, the plaintiffs paid between $7K and $20K. The plaintiffs arrived to discover the steel company was no such thing, and there were no jobs available there. Their passports were confiscated; they were given substandard housing and minimal food. Because of their limited-purposes visas, other work was hard to come by. Even inquiries about finding other work were met with threats of jail or deportation. Some of the workers were farmed out to other jobs -- jobs from which their wages were skimmed and for which they were charged arbitrary fees."
2007-03-12
Peter Griffin _New Zealand Herald_
Red China vs. USA
"I love visiting [Red China] and seeing the remarkable developments underway there. My time spent at the massive Huawei technology headquarters in Shenzhen really brought home the extent of [Red China's] advances in the telecomms equipment market. The old European guard (i.e. Nokia, Ericsson, Alcatel and Siemens) are being out-gunned by a [Red Chinese] company barely 19 years old... Huawei spends 48% of its budget each year on R&D... However this visit to [Red China] also shed some light on the darker side of the economic revolution -- the widening gap between rich and poor, the intensive competitive pressures on the [Red Chinese] to advance themselves, the inherent corruption in the [Red Chinese] system and the frankly grotesque and dysfunctional aspects of [Red Chinese] society... [US] citizens are getting increasingly annoyed at the thousands of jobs going off-shore in out-sourcing projects, largely to cost-effective India and [Red China]. The manufacturing base went decades ago, from the 1960s, when the likes of Intel opened chip plants in Asia. &bsp; Now it's the relatively skilled jobs -- programmers and designers, that are being displaced. It's a time when software developers around the world swap code they are working on in a big game of 'pass the parcel' -- much as the Kiwi musicians do on that Telecom advert. This is all hard to stomach for the tens of thousands of American tech workers who have picked up pink slips over the last couple of years. The Washington Alliance of Technology Workers is fighting against the off-shoring of IT work, and the influx of the so-called H-1B visa holders, foreigners given the authorisation to come and work in the USA. States such as New Jersey, Connecticut and Washington, have legislated to prevent Government funding being issued to those companies sending work over-seas."
2007-03-12
Rick Oltman _Californians for Population Stabilization_/_PR News Wire_
Immigration Anarchy
"Operation 'Return to Sender' is targeting those who have been ordered deported but failed to appear for deportation. Consider this. Our government can't muster the will to the defend the borders effectively against even the worst drug traffickers, so to order anyone deported suggests that these arrests are of the worst of the illegal alien population. Currently over 400K 'absconders' live somewhere in our country, nobody knows where. Some are violent felons, some are sexual predators and some are from countries that are sympathetic to Al Qaeda."
2007-03-12
Dena Bunis _Orange County Register_
Kennedy plans to use last year's extremist senate bill as starting point
2007-03-12 (5767 Adar 22)
Jonathan Tobin _Jewish World Review_
Revisiting the power of faith: Film reminds us that combining religion and politics can make a righteous cause
2007-03-12 (5767 Adar 22)
Rabbi Doctor Asher Meir _Jewish World Review_
Home-work help: The delicate line between helping a child with assignments and actually doing them

2007-03-13 (5767 Adar 23)
2007-03-12 19:03PDT (2007-03-12 22:03EDT) (2007-03-13 02:03GMT)
Aaron Sadler _NW Arkansas Morning News_
Senators Pryor and Lincoln criticized in ads for selling out constituents in favor of open borders, cheap labor, and the interests of executives
Southwest Arkansas Times
2007-03-13 05:14PDT (08:14EDT) (12:14GMT)
Tom Raum _Bryan/College Station Eagle_/_AP_
USA will continue to deport illegal aliens
"'The United States will enforce our law.', Bush said during a news conference with Guatemalan President Oscar Berger. 'It's against the law to hire somebody who's in our country illegally.'... Bush pleased Guatemalans by promising to push hard -- and quickly -- for changes that would include a temporary-worker program for illegal workers in the United States. He said he thinks it is possible to wrest legislation out of a deeply divided U.S. Congress by August... 'If we don't get a consensus in the Senate, nothing will move out of the Senate... and nothing will happen in the House.', Bush said. He said the process was 'time consuming, but worth it and necessary'... 'Just so you know, when we enforce the law we do so in a fair and rational way.', he said. 'People are welcome, but under the law.' He tried to dispel suspicions, high here, that application of the law in the United States can be cruel and discriminatory. Bush said he hadn't expected the level of questions he faced on the subject and tried to put the concerns in a positive light. Enforcing the law will, in turn, help persuade a skeptical Congress to pass a guest-worker program and other elements of a new immigration strategy, he said."
2007-03-13 John Miano _V Dare_
Gates is also wrong about numbers of H-1B visas
"USCIS contributed to this deception (and continues to do so). After the law governing the limits on H-1B visas changed in 2004, USCIS kept the number of H-1B visas being approved under wraps. While the law requires USCIS to produce an annual report on the H-1B program, it waited until 2006 November to do so for 2004 and 2005. Adding to the confusion, USCIS appears to have only produced hard copies of the report distributed to Congress and did not post the report to its web site. The only versions of the report available to the public are those that have been scanned in by Congressional staff members."
2007-03-13
Scott Girard _Kansas State Collegian_
Mira Mdivani, KC attorney, talks about immigration law
"'11M to 20M immigrants are in this country. What should we do?', said a Kansas City attorney who specializes in immigration law Monday night."
2007-03-13
_Colorado State University_
Colorado Farm-Workers
"March 28 13:00, Rooms 213-215 Lory Student Center: 'Colorado Farm Workers, Past and Present: Have Things Improved?', will be presented by Chuck Solano and Kimi Jackson. Solano, who was a migrant farm worker, will discuss the life-style and conditions faced by his generation of farm workers. Jackson, an attorney for farm workers in Colorado, will share information about the trend toward guest-worker visas and the prevalence of involuntary servitude and human trafficking."
2007-03-13
Tom Raum _Southern Illinoisan_
Mexican president pushes Bush for amnesty, open borders, oh, and more effort at suppressing drug addiction
Fox
2007-03-13 12:19PDT (15:19EDT) (19:19GMT)
_Washington Times_/_UPI_
Congress-critters plot evil
"The plan includes a guest-worker program and a program allowing some [12M to 24M] illegal immigrants in the United States to [be granted] citizenship."
2007-03-13
Alan Nathan _Front Page_
Media respect US citizens less than illegal aliens do
"Constitutional law always trumps legislative law. Why then on the issue of immigration reform are the press, the president and most of the Senate behaving as if the opposite were true?... Instead of sealing up the borders and protecting us from invasion as the government is twice ordered to do in Article I and again in Article IV of the Constitution, they hold that responsibility hostage to our first accepting their idea of comprehensive immigration reform. This is an empirical, verifiably hostile act against the American people... When these branches fail to hold one another accountable as they have on this issue, they collectively break faith with us and become the rebels we need to stop... If we seal up the borders, this automatically cauterizes the hemorrhaging from the south thus making our existing non-documented population more manageable because of its would-be stunted growth... beware of two troublesome groups: 1) racist Americans who indulge their bigotry under the guise of protecting our country; and 2) racist foreigners who falsely accuse Americans of xenophobia simply because we demand the same respect for our laws that all other countries do for theirs -- including those from whence these illegal immigrants originated."
2007-03-13
_You Don't Speak for Me_/_PR News Wire_
Hispanic US citizens support Hazleton's efforts to deal with illegal aliens
2007-03-13 14:39PDT (17:39EDT) (21:39GMT)
_WDAM_
Illegal alien faked thousands of IDs
"Jose Vega faces 40 criminal charges for the misuse of Social Security cards. Authorities say about 6 months ago people from all over the U.S.A. [started] calling to say that the IRS was reporting they had income from companies in Laurel."
2007-03-13
Chad Groening _Journal Chretien_
Bush facing potential "Watergate" over refusal to pardon Border Patrol agents
2007-03-13
Sher Ziieve _American Daily_
US Border Patrol injustice
2007-03-13
Haydee Pavia _Free Lance - Star_
Don't lump all Hispanics together with illegal aliens
"I'm fed up with certain individuals deliberately lumping illegal aliens with American citizens of Hispanic descent simply because the illegals come from south of the border. This is a deliberate attempt at making illegal immigration a racial issue instead of what it is -- an invasion of our country."
2007-03-13 (5767 Adar 23)
Thomas Sowell _Jewish World Review_
Supporting our troops
"There have been many acts of heroism among our troops in Iraq -- but those heroes didn't make the front cover of Newsweek... They are not interested in heroes. They are interested in depicting victims -- in the military as in civilian society... what does it mean to honor someone?... We talk about the good things they have done, their endeavors and their achievements... Talk about 'supporting the troops' or 'honoring the dead' [has become] part of the general corruption of language for political purposes. It is like saying 'I take full responsibility.', when all that this phrase really means is: 'You have caught me red-handed and there is no way to deny it, so I will just use these words to try to dissipate your anger and escape punishment.'... innumerable things that our troops have done that would make us proud are not likely to be reported at all... remarkable acts of bravery or compassion are passed over in silence..."

2007-03-14 (5767 Adar 24)
2007-03-14 05:59PDT (08:59EDT) (12:59GMT)
Rex Nutting _MarketWatch_
Import prices up 0.2% in February: Excluding fuel, they fell 0.2%
BLS data
2007-03-14 08:39PDT (11:39EDT) (15:39GMT)
Greg Robb _MarketWatch_
US current account deficit narrowed to $195.8G: Annual defict at record $856.7G
BEA news release
2007-03-14
James Quintana Pearce _Paid Content_
Media needs more reporters to increase revenues
"The Project for Excellence in Journalism (PEJ) has released its State of the News Media annual report for 2007, which found that as audiences for news media shrank, the organizations were limiting their ambitions by looking for certain areas to build their coverage around, or going very local... The report also cited research by the University of Missouri's School of Journalism which found that 'when newspapers increased spending on newsrooms, their profits went up. And cutting could be shown to do the reverse. ''If you lower the amount of money spent in the news-room, then pretty soon the news product becomes so bad that you begin to lose money.'', said Esther Thorson, a co-author of the study.' Although there are fewer journalists now than there were a couple of years ago, 'there are signs that, at a time of cut-backs elsewhere in the news business, there is a willingness to invest on-line'."
2007-03-14 (5767 Adar 24)
Paul Greenberg _Jewish World Review_
Operation slow bleed: The war betwen America and terrorists in Iraq and in congress
"The terrorists are reported to be clearing out of Baghdad, headed for safer havens. What a revolting development this must be for our enemies. And not just for our enemies. Because a new, Democrat-dominated Congress is objecting mightily to this show of strength -- and this administration's determination, despite everything, to pursue victory. Democratic leaders are reacting with cries of outrage -- and mounting threats to cut off support for the war, all the while proclaiming their support for the troops.
2007-03-14
Murray Sabrin _Small Government Times_
Ron Paul can win in 2008?

2007-03-15 (5767 Adar 25)
2007-03-15 05:30PST (08:30EST) (13:30GMT)
Subri Raman & Tony Sznoluch _DoL ETA_
un-employment insurance weekly claims report
current press release
"The advance number of actual initial claims under state programs, unadjusted, totaled 296,970 in the week ending March 10, a decrease of 23,172 from the previous week. There were 294,764 initial claims in the comparable week in 2006. The advance unadjusted insured unemployment rate was 2.3% during the week ending March 3, unchanged from the prior week. The advance unadjusted number for persons claiming UI benefits in state programs totaled 3,024,591, an increase of 11,308 from the preceding week. A year earlier, the rate was 2.2% and the volume was 2,860,513. Extended benefits were not available in any state during the week ending February 24."
graphs
2007-03-15 08:27PDT (11:27EDT) (15:27GMT)
Robert Schroeder _MarketWatch_
Capital flows into USA up to $74.6G in January
"Official institutions sold $5.3G in Treasury bonds and notes and bought $15.8G in government agency bonds. Chinese investors once again increased their holdings of Treasury securities in January. They held $353.6G in Treasurys in the month. Japanese investors still held the largest amount of Treasurys, with $648.8G."
2007-03-15 09:37PDT (12:37EDT) (16:37GMT)
Rex Nutting _MarketWatch_
PPI up 1.3%: core up 0.4%
2007-03-15 15:32PDT (18:32EDT) (22:32GMT)
_Palo Alto On-Line_
M$ CEO Steve Ballmer talked with B-school bozos
"Ballmer addressed an over-flow lunch-time crowd of more than 100 students at Stanford's Graduate School of Business, where Ballmer spent a year in 1979-1980 before dropping out to become M$ employee #24... Ballmer also questioned Google's corporate culture, which is known for encouraging individual projects by employees. 'A random collection of people trying to do their own thing -- that doesn't create value, IMO.', he said. [Yah, never mind that it's created billion dollar products at 3M and hundreds of other firms, while M$ still can't turn out a decent word processor.] Ballmer also noted that currently 60% of the industry's computer engineering and programming graduates are coming from [Red China] and India. Recruiting them is getting harder because of immigration restrictions in the U.S.A. 'With the current issues that there are with H-1B visas there's even more pressure.', Ballmer said. The H-1B visa gives its holder permission to work on a temporary basis in the U.S.A. in a specialty occupation."
2007-03-15 (5767 Adar 25)
_Reuters_
chronology of S&L crisis of the 1970s, 1980s, and early 1990s: 1,043 out of the 3,234 savings and loan associations failed
1978 - The Financial Institutions Regulatory and Interest Rate Control Act eases rules on S&L investment in land development, construction and education loans. 1980 March - The Depository Institutions Deregulation and Monetary Control Act removes interest rate ceiling on deposit accounts [and allowed the Fed to monetize foreign debt instruments]. 1982 Dec - The Garn-St. Germain Depository Institutions Act enables federally chartered S&Ls to diversify activities. 1985 May - Ohio and Maryland S&L failures helped kill state deposit insurance funds [and began the down-fall of super-computer conglomerate Control Data Corporation]..."
2007-03-15 (5767 Adar 25)
Thomas Sowell _Jewish World Review_
Global warming swindle


2007-03-16 (5767 Adar 26)
2007-03-16

_Family Security Matters_
The cost of not having a border fence
2007-03-16
_Los Angeles Times_
correction: Visa fraud: A story in the March 2 California section about two attorneys charged with visa fraud said that to obtain an H-1B visa for a foreign worker, a company must prove it cannot find a qualified U.S. employee to fill the specific job. There is no such requirement, according to the U.S. Department of Labor.
2007-03-16 (5767 Adar 26)
Paul Greenberg _Jewish World Review_
The latest non-scandal
2007-03-16
Representative Ron Paul, MD _Lew Rockwell_
The Original American Foreign Policy
"How should we deal with the rest of the world in a way that best advances proper national interests, while not threatening our freedoms at home? I believe our founding fathers had it right when they argued for peace and commerce between nations, and against entangling political and military alliances. IOW, non-interventionism. Non-interventionism is not isolationism. Non-intervention simply means America does not interfere militarily, financially, or covertly in the internal affairs of other nations. It does not mean that we isolate ourselves; on the contrary, our founders advocated open trade, travel, communication, and diplomacy with other nations. Thomas Jefferson summed up the noninterventionist foreign policy position perfectly in his 1801 inaugural address: 'Peace, commerce, and honest friendship with all nations -- entangling alliances with none.' Washington similarly urged that we must, 'Act for ourselves and not for others', by forming an 'American character wholly free of foreign attachments.'"

| | | |
| --- | --- | --- |
| | "Humility is the way of true leadership." --- R. Yosef Kalatsky | |
2007-03-17 (5767 Adar 27)

2007-03-18 (5767 Adar 28)
2007-03-18
Norm Matloff _H-1B/ L-1/ Off-Shoring e-News-Letter_
Flake vs. Pascrell
"[There was a] CNBC 'Street Signs' broadcast of a few days ago, pitting representative Flake against representative Pascrell. You can view the video at the URL given with the article. I strongly support the Pascrell bill, and I've been recommending it to everyone, but I must say that once again I am disappointed at how Pascrell presents it. Consider the following:
Representative Bill Pascrell, D-NJ said, "That sounds good, but it doesn't work that way." He said U.S. companies hiring foreign engineers or other highly skilled workers don't pay prevailing wages.
'Prevailing wage' is a legal term codified in the law and regulations. The problem is that it is riddled with loop-holes. So, what happens is that the employers under-pay their H-1Bs even though they DO pay 'prevailing wage' -- because 'prevailing wage' as defined legally is way below the market wage. IOW, EMPLOYERS UNDER-PAY THEIR H-1BS EVEN THOUGH THEY ARE PAYING 'PREVAILING WAGE'. What Pascrell's bill does which is so important is that IT PLUGS [some of] THOSE LOOP-HOLES. Now look at this one:
Pascrell said better education at home would solve the shortage of scientists and engineers.
This is terrible. He is agreeing with the industry lobbyists that there is a shortage. There is NO shortage. As shown in the BusinessWeek report, starting salaries for computer science and electrical engineering graduates have been flat or falling since 1999. That is hardly indicative of a shortage. Now putting all that aside, look at this exchange between Flake and Pascrell:
'What these folks are doing for the most part is taking jobs away from Americans who have gotten their degrees here, working at these jobs.', Pascrell said. 'But these (immigrants) will work for between $16K and $22K less and they also won't take the same health benefits. This is under-mining the American work-force.' Flake disagreed, and said U.S. companies spend about $10K to complete the paper-work alone and often pay a higher wage plus moving expenses to entice talented workers to leave home.
The legal expenses for hiring an H-1B amount to about $2K for one worker, much less in bulk. If the employer also sponsors the H-1B for a green card, it can go up to $10K. But that's a ONE-TIME COST. Over the 6-year period of the H-1B visa, the employer is saving over $100K in salary if you use Pascrell's figures (it's actually even more). That makes $10K look like nothing, and the employer is getting a huge bargain. [CNBC is owned by GE and MSFT. It would cost between $24K and 35$ to conduct a conscientious background investigation on each visa applicant.]"
Scott Reeves _CNBC_
Want a competitive America? Reduce H-1B representative says
Rob Sanchez _Job Destruction News-Letter_
Flake vs. Pascrell (JDN#1658)
"CNBC hosted a debate about H-1B between representatives Bill Pascrell (D-NJ) and Jeff Flake (R-AZ). The debate was moderated by Erin Burnett who did a good job that was slightly marred by a silly statement that she took it as 'religion' that we need to hire high-tech workers from over-seas. It probably wouldn't hurt to write her to convince her to change religions. The show has a generic e-mail address at: streetsigns@cnbc.com Burnett was probably trying to be a devil's advocate but before getting on her case let's keep in mind that most of the American public thinks the same way. Most people I talk to are stunned and rather surprised when I tell them that engineers and programmers have a tough time getting jobs. Credit these myths to the PR campaigns by high-tech employers. Flake was an idiot as usual, and just repeated the party line that we need to staple green cards to every diploma of foreign students who major in programming or engineering. Flake has always wanted more H-1B visas and this debate was no exception. Pascrell got more air time, and that's to Burnett's credit. Pascrell made some good points, and it's encouraging to see that he is still promoting his 'Defend American Dream Act' which is one of the good H-1B reform bills in Congress. I was slightly disappointed that Pascrell framed the argument in terms of enforcement because that's not the real problem. As I have explained many times, even if every company followed the rules we would still have displacement of American workers. Most companies don't break the rules because they don't need to -- the loop-holes allow them to do almost anything they want without breaking the rules. The real problem is labor arbitrage, not enforcement. Flake could have tied up Pascrell simply by saying the U.S.A. needs to double or triple the number of H-1B visas with a promise to enforce the rules better. None of us should feel comfortable with that. Pascrell said that he doesn't want to increase H-1B visas past 65K a year. My career was ruined when the limit was 65K per year so I strongly differ with Pascrell on the numbers."
2007-03-18
Shirley Vandever _Wilmington News Journal_
Ron Paul is, again, running for president
"Every quality that makes someone run for political office is usually an attribute that most citizens want least in their representatives, yet we are presented with the same candidates every year... Congressman Paul was born in Pittsburgh, PA, graduated from Gettysburg College, achieved his M.D. from Duke University, and served as a 1960s flight surgeon in the Air Force. He has represented the 14th congressional district of Texas since 1997. Ron Paul works tirelessly, yet we barely know he is there. Why? Because he is working tirelessly for us. Congressman Paul believes steadfastly in what is slowly becoming a sad, almost ignored document: the Constitution. If a proposed law does not muster constitutional scrutiny, Ron Paul will not vote for it."

2007-03-19 (5767 Adar 29)
2007-03-19
Ron Hira & Robert Hoffman _Wall Street Journal_
Does the USA need fewer visas?
"As Business Week pointed out in an article last month, the employers using the overwhelming number of H-1Bs are off-shore out-sourcing firms. These firms' whole reason for being is to ship work overseas, not to use the H-1B program as a bridge to immigration. They shuttle foreign workers into the U.S.A. to get trained so that they can then take that work back home. And the numbers bear this out. According to U.S. Department of Labor data, Wipro, the second largest IT off-shore out-sourcing firm, applied for 19,450 H-1B positions in FY06 but only for 69 green cards. It is clear that Wipro has no interest in using the H-1B program as a bridge to immigration. So, Robert's first premise, that the H-1B program is a bridge to immigration doesn't hold up. By citing the Masters and PhD degree statistics, Robert is implying that all or most H-1Bs are advanced degree holders and thus the best and brightest. Again, this is simply not supported by the government data. About half of the H-1B holders have just a bachelors degree, and more importantly H-1B wages tend to be very low. According to the latest government statistics, the median wage for new H-1B holders in computer occupations was only $50K. This is far below the median wages for those occupations. And they are even below what a brand new graduate gets as a starting salary... I'll state once again that the principle of bringing in the best and brightest and encouraging them to stay is almost universally supported, and it is certainly supported by me. But Robert and his group have been conflating the H-1B program and immigration. The two are very different. The H-1B is a non-immigrant guest-worker visa, a work permit if you will, that an employer holds, not the foreign worker. OTOH, a green card entitles the individual permanent residency and work privileges with most any employer. The individual holds the immigrant visa in that case. While some employers use the H-1B program as a bridge to immigration, many do not. In fact the heaviest users of the H-1B program have no interest in sponsoring their workers for green cards. See my earlier post. We also know that the H-1B program is very poorly implemented and full of loop-holes. In practice it is largely a system of self-regulation. Employers can and do pay below-market wages and many workers are exploited. The regulations in place are worse than deficient. They provide almost no protection for U.S. workers' jobs and wages, and allow H-1B workers to be exploited. How do we know this? The GAO, the President's OMB, Department of Labor IG, and DHS IG have all documented the deficiencies in the H-1B program. Employers have admitted to the GAO that they use the H-1B program to pay below-market wages even though they comply with the law. The system of self-regulation simply doesn't work. The OMB has called the labor condition application process, the primary means of safeguarding the program, as simply a rubber stamp of what an employer fills out. It shouldn't be any surprise that many employers legally take advantage of the system loop-holes. The biggest misconception about H-1B is the widespread perception that H-1B workers are only used as a last resort. In fact, H-1B workers can be preferred over U.S. workers and can even displace U.S. workers. As the Department of Labor recently stated it in its strategic plan, 'H-1B workers may be hired even when a qualified U.S. worker wants the job, and a U.S. worker can be displaced from the job in favor of the foreign worker.' Robert mentions Intel, Cisco, and M$, but it's important to keep in mind that Robert's group, Compete America, also represents all of the major off-shore out-sourcers such as Wipro, Infosys and Cognizant... The law on H-1B is indeed clear, but it simply doesn't meet the principles and values of the American people, who overwhelmingly agree with what Senator Kennedy said recently about the H-1B program, "We all agree Americans must be hired first." The facts are clear that current law doesn't even come close to meeting this principle -- H-1B workers can be preferred over U.S. workers and can even displace U.S. workers. Hopefully, the immigration reform bills that will soon be introduced will follow the straightforward principle that Americans should be hired first. Following this principle could lead to sensible reform of the H-1B program, something that Robert's organization, Compete America, has rigorously fought against... Tata Consultancy Services was certified by the DoL to hire 10 computer programmers at $8.22 an hour and Infosys was certified to hire 100 programmers at $9.15 per hour. I guess Robert is arguing that the market wage for the 'best and brightest' 100 computer programmers is $8.22 per hour?... The right choice is to fix the H-1B program so that we bolster U.S. innovation, invite the best and brightest foreign workers and students to stay and become citizens, improve the productivity of U.S. high-skilled workers, and induce U.S. students into the technology professions... USCIS does publish actual wage data in its annual reports to Congress about the H-1B program. As I stated earlier, the median wage in FY05 for new H-1B computing professionals was $50K. That actual wage is far below the median for U.S. computing professionals of $80K. And it is even below the salary of an entry level bachelors degree graduate would command. So, half of the 52,352 H-1B computing professionals who were admitted in FY2005 earned less than entry level wages... The H-1B guest-worker program isn't simply deficient, it is detrimental to America. The program, as it currently operates, doesn't fall short of reaching its [stated] goals, it actually works counter to them... The top 11, and 15 of the top 20, H-1B requestors are firms that specialize in off-shore out-sourcing. In fact there isn't a single major off-shore out-sourcing firm that isn't in the top 20 list of H-1B requestors. The leading off-shore out-sourcing firms -- who have no interest in creating jobs in the U.S.A. -- are swamping the program. They do not sponsor their H-1B workers for green cards... expanding the H-1B program would result in shipping more work over-seas..."
2007-03-19 15:46PDT (18:46EDT) (22:46GMT)
Tom DeLay _Politico_
Illegal aliens
"With the possible exception of President Bush's [and President Carter's] insistence on pronouncing nuclear as 'nucular', few things evoke a greater chasm between elite and public opinion than immigration reform... Public opinion polls routinely demonstrate that the American people believe illegal immigration is a problem... They want the border secured and those on the other side of it discouraged from crossing. Once that's done, the American people are open to discussion about what we do with the illegal immigrants already here... [Bush's] position is generally supported by our economic elite, who point to our economy's voracious appetite for cheap labor. Heading into the last election, Republicans were for securing the border and against rewarding current illegal immigrants with amnesty. Our strategy then was to pass a strong border security bill in the House... The subsequent conference committee would have produced a strong border security bill with some sort of [additional] limited guest-worker program -- something for everyone, including the president. Unfortunately, Senate Republicans lacked the votes, leadership and foresight to do the smart thing."
2007-03-19
Steven M. Paris _Boston Herald_
H-1B visa program hurts US tech workers
"The Boston Herald and Bill Gates may believe there should be no limit to the H-1B visa program, but my colleagues and I strongly disagree ('Time to expand H-1B visas', 2007 March 11). Gates states his own firm has 3K available jobs that could be filled by foreign workers. M$'s web site does, indeed, list over 3K available positions. But narrowed searches reveal only about 1,500 hardware and software design or development positions and other related jobs. The other positions are in financial, legal, managerial, human resources and other non-technical areas. I had no idea the United States had a shortage of lawyers and accountants! Protections are supposed to be built into the H-1B program. But [they're filled with loop-holes and] corporations find ways to circumvent these protections and the results are unemployment and underemployment of U.S.-born workers, depressed wages and the very thing we're supposed to be trying to prevent: the failure of students to seek degrees in technical fields."
2007-03-19
_PR Leap_
Huge reponse confirms that congressman Ron Paul is running for president in 2008
2007-03-19 (5767 Adar 29)
Rabbi Doctor Asher Meir _Jewish World Review_
Does Jewish law forbid pollution?
"... Bava Basra ('last gate')... provides a very thorough and profound analysis of pollution regulation, including air pollution, noise pollution, crowding and so on."
2007-03-19

| | |
| --- | --- |
| DJIA | 12,226.17 |
| S&P 500 | 1,402.06 |
| NASDAQ | 2,394.41 |
| 10-year US T-Bond | 4.57% |
| crude oil | 56.59 |
| gold | 654.30 |
| silver | 13.233 |
| platinum | 1,234.70 |
| palladium | 354.10 |
| copper | 0.18884 |
| natgas | 6.847/MBTU |
| unleadedgasoline | NYMEX no longer trading |
| reformulatedgasoline | $1.9581/gal |
| heatingoil | $1.6884/gal |
I usually get this info from MarketWatch, which gets them from BigCharts.
2007-03-20 (5767 Nissan 01)
2007-03-20
Dino Perrotti _ComputerWorld_
Round 5 in H-1B battle: IEEE-USA offers a suggestion
"Fearing political fallout, senior Senators McCain (R-AZ) and Kennedy (D-MA) retreated from the H-1B and Immigration Reform bill battlefield last week. The McCain/Kennedy coalition split and opted not to release the immigration reform bill they've been working on... Kennedy gave up completely on developing any new ideas and has reverted to supporting the immigration reform bill version that the Senate proposed last year, an already anachronistic bill which is popular with large corporations but unpopular with the majority of voters... politicians are stuck in the middle of a well-publicized tug of war between their campaign contributors and their voters. At stake is no less than control of the soul of the country... IEEE-USA argues that the best way to 'bring the best and brightest to America' is through legal immigration and not through guest worker programs. They suggest expanding the EB and F-4 legal immigration visas and to reform the H-1B Guest Worker program, freezing the cap until reforms are enacted... [The H-1B guest-work program] is actually expediting out-sourcing by creating a revolving door for out-sourcing companies such as Wipro and Infosys..."
2007-03-19 21:15PDT (2007-03-20 00:15EDT) (2007-03-20 04:15GMT)
Andrew Dunn Asheville Citizen-Times_
Illegal aliens should not receive socialist insecurity benefits
"Two years ago, President Bush outlined an ambitious plan to privatize portions of [Socialist Insecurity]. The president warned that without privatization, [Socialist Insecurity] faces a bankrupt future. What he failed to mention was the 'totalization' agreement his administration secretly made with Mexico -- and without Congressional approval -- in 2004. That agreement will indeed bankrupt [Socialist Insecurity] if Congress doesn't stop it. Fortunately, Bush's plan has been released to the public, following a Freedom of Information lawsuit filed by the TREA Senior Citizens League. Totalization is part of the sinister North American integration plan that would put millions of illegal aliens into our [Socialist Insecurity] system. American citizens have to work at least 10 years to qualify for [Socialist Insecurity] benefits, but the president's totalization plan would let illegal aliens collect benefits after just 18 months."
2007-03-20
Larry Schreiber _St. Cloud Times_
We need a clear immigration policy
"Most politicians are misrepresenting or ignoring the real issues involved with illegal immigration, leaving ordinary citizens and those affected to suffer the consequences of their inaction."
2007-03-20 04:58PDT (07:58EDT) (11:58GMT)
Frank Bajak _AP_/_PhysOrg_
Gates pushing developing of another source of cheap tech workers
2007-03-20
_GMA News_
US judge declared mistrial in case involving foreign teachers
"A federal judge in El Paso, Texas declared a mistrial on Monday in the case against 3 Filipinos in Houston accused of smuggling teachers from the Philippines after 2 jurors admitted to reading a newspaper article about the proceedings. US District Judge Kathleen Cardone has yet to set a new date for the trial of Noel Cedro Tolentino, his wife, Angelica Tolentino, and his mother, Florita Tolentino, all officers of OMNI Consortium, who were indicted on about 40 counts of criminal offenses including conspiracy to smuggle aliens, visa fraud and money laundering, Texas-based El Paso Times reported in its on-line edition Tuesday."
2007-03-20 07:39PDT (10:39EDT) (14:39GMT)
Rex Nutting _MarketWatch_
Housing starts up 9% in February to seasonally adjusted annual rate of 1.525M: building permits down 2.5% to seasonally adjusted annual rate of 1.532M
census bureau
"Permits are down 28.6% compared with 2006 February. They are one of the 10 leading economic indicators. Permits for single-family homes fell to a 9-year low."
2007-03-20
Kevin Boyle _Inc.com_
Root causes of illegal alien invasion
"In the 1980s and early 1990s approximately 150K Irish men and women slipped into the USA illegally, taking jobs as laborers, waiters, bar-tenders, and nannies up and down the East coast... Today many of those [illegal aliens] are living in the USA. But the stream of Irish illegals has almost completely dried up, and at least some of those who came to the States a decade ago have returned to Ireland. That's a stunning reversal. And it suggests that our current [invasion] crisis isn't as intractable as it seems... Fully one-third of the nation's foreign-born population -- 12M [to 24M] people -- is living in the USA illegally. The vast majority of those [people] came across the porous southern border. Over half are from Mexico, another 30% from elsewhere in Latin America. Marginalized by poverty, language, and law, they are relegated to the lowest-paying jobs, least-desirable neighborhoods, and worst schools America has to offer. Still they keep coming -- about 1,900 people a day on average, according to researchers at the Pew Hispanic Center... there is virtually no public support for letting the system stand. The vast majority of Americans think illegal immigration is a serious problem, not a boon... nearly half of all illegals don't sneak across the border at all. Like my cousin 'Sean', they enter the USA legally, then over-stay their visas... Almost 5M Irish men and women arrived in the States between 1850 and 1965, when a new immigration law made it extremely difficult for prospective immigrants to get the visas they [wanted]. For a decade or so, the number of Irish moving to the USA plunged. Then in the late 1970s, young people like my cousin began to [violate] the rules... they have long seen immigration not as an opportunity but as a form of exile... As late as 1985, Ireland's unemployment rate stood at a staggering 17%... Then everything changed. The European Union began to pour development aid into Ireland, helping to build new roads, update airports, improve communication networks, and upgrade schools. The Irish government did its bit as well. Officials invested heavily in high schools and universities in hopes of building a highly skilled labor force. They slashed corporate taxes on foreign companies and aggressively pursued investment opportunities from cutting-edge firms, first in computers, then in pharmaceuticals and medical technology. And they abandoned the protectionism that had long marked Ireland's foreign policy in favor of the free trade opportunities the EU had to offer. Together, these changes triggered a boom of extraordinary proportions. In the latter half of the 1990s, Ireland's economy grew at an annual rate of 7%. Factories bloomed in the heather. Dot-commers came calling. Unemployment plummeted. And with that, illegal immigration from Ireland essentially evaporated."
2007-03-20
Michael Cutler _Counter-Terrorism Web Log_
Al Qaeda confessions make case for immigration and border controls
"International travel is absolutely an intrinsic component to a terrorist attack. This should be a common-sense concept, but where the open borders advocates are concerned, common sense has been tossed in the trash can... The Guest Worker Amnesty Program that are so strongly being advocated by President Bush, Senators McCain, Kennedy, Reid, and all of the usual suspects would represent a major gift to terrorists who want to create false identities for themselves to better hide in plain sight and embed themselves in our country as they put together the next terrorist attack."
2007-03-20 14:30PDT (17:30EDT) (21:30GMT)
_BBC_
10K passports obtained by fraud: 2 men convicted over terrorism obtained passports under false pretenses
"Thousands of people, including 2 men convicted over terror attacks, obtained passports under false pretences, the Home Office has admitted. It admitted 10K passports were wrongly given in the past year, but said plans to interview applicants would combat such fraud. One of the men was convicted of a bombing in Morocco, and the other of planning a major attack in the UK... Home Office minister Joan Ryan said the IPS had 16,500 fraudulent applications during the 12 month period to 2006 September -- 10K of which went undetected. She said that represented a level of undetected fraud of about 0.15% of the planned 6.6M passports issued per year."
2007-03-20
Patrik Jonsson _Christian Science Monitor_
Arrests of illegal aliens, and sometimes executives, increased last year, but it may only be a propaganda tactic to push through amnesty and another guest-work program
"The raid is part of a growing crack-down on employers who knowingly hire illegal immigrants. Historically, such charges have been all but impossible to prove because managers could always say they were unaware that workers carried false documents. Now, the federal government is playing hard-ball with tactics reminiscent of the war on drugs: under-cover agents, hidden recording equipment, and seizures of property connected with the crime. The goal is to go after employers in industries that draw large numbers of illegal immigrants, such as meat-packing, construction, and apparel. The raids also have a potential political pay-off. By showing a willingness to crack down on illegal immigrants and their employers, the Bush administration may be hoping to convince immigration hard-liners to support a guest-worker program, political observers say... The old Immigration and Naturalization Service fined employers who knowingly hired illegal immigrants. Its successor organization, the Immigration and Customs Enforcement (ICE), an arm of the Department of Homeland Security, is arresting them. That's why the number of work-place fines dropped from 417 in fiscal year 1999 to 3 in FY2004, while criminal arrests -- of which a sizable number involve company executives or managers -- are up dramatically. In FY2005, there were 176 arrests; a year later, there were 718. In the first 3 months of FY2007, which began in October, there have been 395 criminal arrests... In FY 2005, it got $15M from a single forfeiture case -- more money than the total the government collected in immigration-related workplace fines in the previous eight years. The result: a rising tide of criminal convictions. In FY2005 (the latest numbers available), there were 127, up from 46 in 2004. In a recent case, the owner of a Baltimore sushi chain pleaded guilty to money-laundering and harboring illegal workers and agreed to settle for $1M. ICE officials say agents are, in effect, carrying out the enforcement measures promised but never delivered after the 1986 amnesty of some 4M illegal workers. A nearly $100M boost in its budget last year has allowed ICE to hire 67 new agents and add nearly 2K detention beds, laying the ground-work for the crack-down, officials say... Last April, ICE conducted a multistate raid, netting more than 1K illegal workers at IFCO and 7 current and former managers. Last month, 5 of them pleaded guilty in Albany, NY, to federal charges of conspiracy to hire illegal workers, with each facing up to 2 years in prison and $250K in fines... Though everyone 'from the dog catcher to the coroner' in theory supports tougher immigration enforcement, the work-place crack-down is more likely a 'dress rehearsal' for another attempt at establishing [another] guest-worker program, says US representative Tom Tancredo (R) of Colorado, a candidate for president in 2008. The upshot? 'Increasing enforcement of businesses is going to really ratchet up the lobbying pressure on senators and congressmen who get a good chunk of their campaign cash from business interests.', says John Booth, political scientist at the University of North Texas in Denton. 'Those who stand to benefit from a ''normalization'' of a wider labor supply from abroad are going to put some real pressure on Congress to [worsen the influx] before they get their executives put in jail.'"
2007-03-20
_Middle East Media Research Institute_
Islamic terrorists plan to fight propaganda war through web discussions
"Al-Wathiq Billah instructed mujahideen in how to infiltrate popular American forums and to use them to distribute jihad films and spread disinformation about the war... 'There is no doubt, my brothers, that raiding American forums is among the most important means of obtaining victory in the fierce media war... and of influencing the views of the weak-minded American who pays his taxes so they will go to the infidel American army. This American is an idiot and does not [even] know where Iraq is... [It is therefore] mandatory for every electronic mujahid [to engage in this raiding]... Obviously, you should post your contribution... as an American... You should correspond with visitors to this forum, [bringing to their attention] the frustrating situation of their troops in Iraq... You should invent stories about American soldiers you have [allegedly] personally known (as classmates... or members in a club who played baseball and tennis with you) who were drafted to Iraq and then committed suicide while in service by hanging or shooting themselves... Also, write using a sad tone, and tell them that you feel sorry for your [female] neighbor or co-worker who became addicted to alcohol or drugs... because her poor fiance, a former soldier in Iraq, was paralyzed or [because] his legs were amputated... [Use any story] which will break their spirits, oh brave fighter for the sake of God... Your concern should [only] be introducing topics which... will cause [them to feel] frustration and anger towards their government..., which will... render them hostile to Bush... and his Republican Party and make them feel they must vote ton [sic] bring the troops back from Iraq as soon as possible.'"
2007-03-20 15:00PDT (18:00EDT) (22:00GMT)
Lou Dobbs & Casey Wian _CNN_
Federal prosecutions of illegal aliens is actually down over recent months
Casey Wian: The groups behind last year's pro-illegal alien amnesty demonstrations are organizing new marches and boycotts to pressure federal authority to stop deporting illegal aliens.
Javier Rodriguez: We need 1,000 people to encircle the immigration head-quarters, ICE head-quarters, the federal building, to send our message clear [sic], to push to the powers that be, to the extreme right, to the Minutemen, to everyone in this country that we are preparing for May 1 with a national boycott. We are calling for the impeachment of George Bush and Vice President Dick Cheney for crimes against hundreds of thousands and millions of undocumented immigrants [sic].
Casey Wian: Even the Los Angeles Teachers Union is demanding the effective end of immigration law enforcement.
Marc Rich, United Teachers, Los Angeles: We demand full rights [sic] for all workers in the United States, documented or undocumented [sic].
Casey Wian: Organizers claim recent immigration raids have created an atmosphere of racist terror against immigrant communities. In fact, there's evidence the White House has backed off of immigration law-breakers in recent months. While the Justice Department's prosecution of immigration crimes is up sharply since 2001/09/11, according to Syracuse University's TRAC Immigration Project, they're actually down 18% since 2005. For most of that year federal prosecutors filed well over 3K immigration cases each month, peaking at about 4,500 in 2005 September. Then they declined steadily to just 2,690 in 2006 November, the last month for which numbers are available.
David Burnham, TRAC Immigration: We just don't know whether there are more illegals or less [sic] illegals coming into the country or being picked up, but the prosecution on criminal charges is, in fact, down.
Casey Wian: The report does not include December's immigration raids at several Swift meat-packing plants, nor the sweep of hundreds of criminal illegal aliens weeks later in southern California. But it's clear even those high-profile busts aren't enough to reverse the recent downward trend in immigration prosecutions. The Justice Department did not respond to our request for comment on the decline in immigration prosecutions. Of course, they had their hands full today, Lou.
Lou Dobbs: Yes, they do. And, I mean, that is absolutely unbelievable that they -- that group would stand there and call for the impeachment of George W. Bush and Vice President Dick Cheney because of their position on illegal immigration. There's -- the 2 of the best friends these people ever had. What in the world are they thinking about?
Casey Wian: It's hard to figure out what they're thinking. I mean, what they're clearly advocating is the end to immigration law enforcement in this country. You know, even the most ardent supporters of amnesty in Congress wouldn't support that, Lou.
Lou Dobbs: And the idea that these people have the sense of entitlement to break the law and then demand of the federal government and the American people rights [sic] that are only secured through lawful immigration. As I've asked before, how do you say chutzpah in Spanish? It's remarkable.
2007-03-20
Edwin S. Rubenstein _V Dare_
Illegal immigration is the crime that pays
"By comparison, there were an estimated 7,355,000 illegal aliens working in the U.S.A. in 2005. (This figure, from the Pew Hispanic Center, is based on their overall population estimate of 11.5M illegal aliens. Other studies put the illegal alien population as high as 20M.) [The Size and Characteristics of the Unauthorized Migrant Population in the U.S.A. Estimates Based on the 2005 March Current Population Survey] A mere 251 illegal workers were arrested on the job-site by U.S. Customs and Immigration Enforcement (ICE) agents in 2005. Of those arrested, 188, or 75%, were convicted for violating immigration laws. [Homeland Security, 2005 Yearbook of Immigration Statistics, 2006 November. Table 37.] Bottom line: Only 0.003% of illegal alien workers can expect to be arrested... Work-site arrests peaked at 17,554 in 1997, and then plummeted to 953 in 2000 -- the Clinton administration's last full year. Thus the downward spiral was underway well before 9/11. But it accelerated under George W. Bush. In 2004, there were just 159 work-site arrests—and only three (3!) employers fined."
2007-03-20
Michelle Malkin _V Dare_
Witch hunt against gun owners
2007-03-20 (5767 Nissan 01)
Thomas Sowell _Jewish World Review_
Talk shows>
Naples Daily News
National Review

2007-03-21 (5767 Nissan 02)
2007-03-21
Norm Matloff _H-1B/ L-1/ Off-Shoring e-News-Letter_
Shh... it's really about cheap labor, but don't tell anyone
"Data is fine, but there is nothing like a good old incriminating statement to shorten the process. A case in point is Alan Greenspan's remarkably candid statement... in which he says that we need H-1Bs and F-4 in order to hold down tech salaries. That's the real goal folks. All that talk of labor shortages, lack of PhDs, the need for innovation, American eighth grade math test scores, Baby Boomer programmers on the verge of retirement with no replacements in sight, etc. is pure smoke-screen. What the employers really want is lower labor costs. That's all it's EVER been. Let me remind you of a similar candid statement by our own governmental National Science Foundation, which back in 1989 pushed Congress to create the H-1B program (which it did the next year) in order to keep PhD salaries down. The NSF remarked that 'A growing influx of foreign PhDs into U.S. labor markets will hold down the level of PhD salaries... [The Americans] will select alternative career paths... [as] the effective premium for acquiring a PhD may actually be negative.' In 1998, CNN reported:
Robert Walley, executive vice president of Gemini, says that unless his company and others are able to find a new source of workers [H-1B] 'it would increase the prices of the resource pool. The people out there looking for jobs, they're demanding premium salaries now, and it will just drive that higher.'
In 2002, Sun Microsystems, always at the vanguard of pushing Congress to expand the H-1B program, wrote on a web page at Mission College, encouraging students to train to be system administrators:
Costs continue to rise... At Sun we clearly feel the hiring pinch. Qualified SA professionals have thinned out in the Silicon Valley over the years. This smaller pool of candidates has driven salary expectations even higher than they are in other parts of the country... Contractors continue to inflate local salary expectations.Again, Sun is not saying here that no one is available. They just don't want to pay the price. Even the ITAA report of 1997, which launched the first big H-1B increase the next year, had moments of candor amid its extensive claims of a labor shortage. It said that 'We can anticipate further increases in the salaries of IT workers [which] may make U.S. companies risk their profitability.' IOW, there are workers available, but not at the price they want to pay -- quite a contrast to the ITAA's repeated insistence that the bodies just weren't there. Also in the ITAA report there was this passage:
Training employees in IT would seem to be a win-win for both worker and employer. And often that is the case. However, extensive training creates other issues. 'You take a $45K asset, spend some time and money training him, and suddenly he's turned into an $80K asset.', says Mary Kay Cosmetics CIO Trey Bradley. That can lead to another problem. New graduates trained in cutting edge technologies become highly marketable individuals and, therefore, are attractive to other employers.
IOW, it's not that they can't get someone trained in what they want. No, again the problem is that they just don't want to pay him $80K. So they hire an H-1B with the training and pay him $45K. So even with the ITAA, a close inspection shows that the real issue involving H-1B is CHEAP LABOR, not a shortage. As I've said, the data are very clear that we don't have a computer industry labor shortage. Starting salaries for new graduates, including both Bachelor's and the graduate level, have been flat since 1999. The Duke University national employer survey found that employers themselves did not claim a shortage. But if you want to see the issue most clearly, forget the data and go straight to Greenspan et al."
Boston Globe
2007-03-20 20:12PDT (2007-03-20 23:12EDT) (2007-03-21 03:12GMT)
William Lolli _North San Diego County Times_
Illegal aliens want rights and privileges without responsibilities
"The story illustrated that Eva was brought here illegally as a child of age 3, graduated from Escondido High, has a job and is raising three children. She is admittedly neither a citizen nor has made any effort at legal residency. She freely admits to driving without a license... Her reaction is to be expected: She was brought here as an illegal alien, raised by illegal alien parents, taught by her parents and her societal associations, including the government school system, that she could do as she pleased. She has been taught about her 'rights' but nothing of her responsibilities, And since she is not a citizen, she has no responsibilities. Laws are for the 'other people' and are things to be obeyed only if convenient... As more and more people recognize the injustice of the continuing of her situation, the dehumanizing, un-American foundation of it, it is only right and just that she be deported. Only then can she and others like her return to the U.S. as truly free people, through the obedience to and under the protection of our laws. Anything less is to perpetuate slavery."
2007-03-20 20:50PDT (2007-03-20 23:50EDT) (2007-03-21 03:50GMT)
_Family Badge_
Border shoot-out
KGBT
"Border patrol agents exchange gun-fire with suspected drug smugglers this morning just south of Donna... The agents were on patrol and decided to inspect a raft along the river bank. That's [when] shots were fired from a brushy river bank on the Mexican side... Once the scene was secured, agents seized several hundred pounds of Marijuana. This is the 2nd time in about 3 months that Border Patrol agents have been shot at. And a border patrol spokesman says these incidents will likely increase as agents put the heat on smugglers."
2007-03-20 23:30PDT (2007-03-21 02:30EDT) (2007-03-21 06:30GMT)
_CNN_
John Warner Backus b: 1924 in Wilmington, DE d: 2007-03-17 in Ashland, OR
"John Backus, whose development of the Fortran programming language in the 1950s changed how people interacted with computers and paved the way for modern software, has died. He was 82... Prior to Fortran, computers had to be meticulously 'hand-coded' -- programmed in the raw strings of digits that triggered actions inside the machine. Fortran was a 'high-level' programming language because it abstracted that work -- it let programmers enter commands in a more intuitive system, which the computer would translate into machine code on its own... 'Much of my work has come from being lazy.', Backus told Think, the IBM employee magazine, in 1979. 'I didn't like writing programs, and so, when I was working on the IBM 701 (an early computer), writing programs for computing missile trajectories, I started work on a programming system to make it easier to write programs.'... Backus met one of the machine's inventors, Rex Seeber -- who 'gave me a little homemade test and hired me on the spot', Backus recalled in 1979... in 1954 he got his bosses to let him assemble a team that could design an easier system. The result, Fortran, short for Formula Translation, reduced the number of programming statements necessary to operate a machine by a factor of 20... Among his other important contributions was a method for describing the particular grammar of computer languages. The system is known as Backus-Naur Form [BNF]."
2007-03-21
Codie Sanchez _Arizona Republic_
Coyote sentenced to 84 months in prison
"Cristino Lopez-Martinez, 21, was found guilty of conspiracy to bring in illegal aliens, bringing aliens to the United States, and bringing aliens to the United States for profit and reentry after deportation on 2006 November 16, according to a District Attorney press release... Martinez was deported prior to this arrest with a felony burglary conviction."
2007-03-21
Michael Medved _USA Today_
The best immigration reform would be one that divides and conquers the pool of illegals. The line would be drawn at those who play by the rules, assimilate and pay a fine and back taxes. To the others: Leave
"This massive segment of our population hardly represents a monolithic, homogenous group -- for one thing, nearly half (44%) of illegals come from nations other than Mexico. Moreover, as many as 50% of them never ran across the border but entered the USA legally and then stayed longer than their formal authorization permitted... About 400K have run afoul of the law, with warrants out for their arrest as they defy governmental efforts at deportation."
2007-03-21 04:12PDT (07:12EDT) (11:12GMT)
Dan Herbeck _Buffalo NY News_
Mexican illegal alien sentenced to 15 months after 6 prior deportations
"A 29-year-old Mexican farm worker who has been deported at least 6 times for illegally entering the United States will spend 15 months in federal prison. Vincente Santiago-Castro then will be sent back to Mexico once again. Santiago-Castro, whose case was described as sadly typical by federal court authorities, was sentenced Monday by USA district judge William M. Skretny... Assistant-USA-attorney Gregory L. Brown represented the government at Monday's sentencing. He said Skretny sentenced Santiago-Castro at the low end of advisory sentencing guide-lines."
2007-03-21 05:00PDT (08:00EDT) (12:00GMT)
_Yahoo!_/_PR News Wire_/_National Venture Capital Association_
Venture capital-backed company growth surpasses others'
KOTA TV
KLFY TV
Tech Journal South
2007-03-21 06:08PDT (09:08EDT) (13:08GMT)
Scott Reamer _MarketWatch_
US housing collapse comes as liquidity dries up
"But before we can attempt to limn even the faint outlines of the answer, we need to countenance the conclusion that such question asking as: 'Do you have an income?' and 'Can I see proof?' has one and only one effect on credit supply and demand: a decrease. And that means liquidity is drying up in the mortgage market. The particular exit strategy of someone-will-buy-it-from-me-at-a-higher-price rests squarely on the next Mensa reject wrestling the required funds from a banker before he can exercise his herding instinct, sate his brain stem, and flood his circulatory system with endorphins. And if those bankers are now equipped with stethoscopes as they claim, that next buyer won't ever get his golden ticket. Which means someone is stuck with $2,350 per month in maintenance, taxes, insurance, and mortgage costs on an 'investment property'. And $3,775 when the re-set comes in late 2007... home prices stopped going up 12-18 months ago..."
2007-03-21 08:30PDT (11:30EDT) (15:30GMT)
Robert Schroeder _MarketWatch_
SEC makes it easier for foreign firms to de-register: Allows avoidance of Sarbanes-Oxley checks
2007-03-21 08:45PDT (11:45EDT) (15:45GMT)
Jon Friedman _MarketWatch_
Los Angeles Times debacle
2007-03-21
_PR Inside_/_FAIR_
Flake-Gutierrez illegal alien amnesty proposal makes distinction without a difference
PR News Wire
WOAI/AP
"Recognizing that public opposition to guest worker amnesty legislation has rendered that option politically impossible, congressional supporters are now resorting to cosmetic surgery in an attempt to put a prettier face on their unpopular plan. Legislation to be introduced in the House tomorrow by representatives Jeff Flake (R-AZ) and Luis Gutierrez (D-IL) attempts to disguise the fact that their plan grants amnesty to tens of millions of illegal aliens, by incorporating a touch-back provision that requires people to take a... round-trip [across the nearest border and apply for legal entry]... 'The reason the American public is up in arms about illegal immigration is not merely that millions of people entered the country without permission. Rather, it is the impact that this population has on the daily lives of the American people that is the issue. Making them take a road trip and [automatically] giving them a piece of paper [rather than standing in line and applying for legal entry with everyone else] won't change the impact that the millions who have come here illegally continue to have on jobs, education, health care and other areas of American life.' FAIR also criticized the bill's proposal for a massive new program to bring in 400K new unskilled workers, plus their dependent family member to the U.S.A. every year. 'At a time when poverty in the United States is increasing, when one-sixth of our population lacks health coverage, the last thing this nation needs is new immigration policy specifically designed to import more poverty. If someone set out to design a policy to destroy the middle class in America, they could not have devised a more effective plan.', said Stein. Texas Congressman Lamar Smith -- the ranking Republican on the House Judiciary Committee, where the bill will be routed -- has doubts. Smith says if such touching back means an illegal immigrant can simply cross the border for 5 minutes and then gain legal status -- the provision is meaningless."
2007-03-21 10:00PDT (13:00EDT) (17:00GMT)
Chuck Baldwin _Conservative Voice_
Are conservatives abandoning the GOP?
"conservatives throughout America are extremely disappointed and disillusioned with the national Republican Party... The Republican Party's unwillingness to advance a genuine conservative has left millions of grassroots Republicans on the verge of leaving the GOP. For example, a poll at the recent CPAC meeting found the 'overwhelming majority of conservatives displeased with the leadership of the Republican Party, and most conservatives scowl at the thought of having to vote for Rudoph Giuliani, John McCain, or Mitt Romney.'... 1) He must oppose the 'third-world invasion of the United States and reject amnesty and any path to citizenship for illegals'. 2) He must 'oppose free trade, the support of which has become an ideological suicide pact'. 3) He must be a 'moral candidate, critical of secularism, who embodies the virtues of the Christian Western tradition'. 4) He must oppose the 'illegal neocon war in Iraq'. 5) He must 'wish to see big government reduced in size-in all 3 branches-and for many offices and functions to be returned to the states, where they Constitutionally belong'."
2007-03-21
Brad Bumsted _Pittsburgh Tribune-Review_
PA law-maker targets illegal aliens
"'Confronting the epidemic of illegal immigration head-on in the Keystone State involves shutting off the economic faucets of jobs and benefits that are luring illegal aliens across the border in the first place.', Metcalfe said... Require employers to enroll in a federal program to verify employees' [Socialist Insecurity] numbers. Require the state police to negotiate an agreement with the federal government to enforce immigration laws. Terminate professional licenses of any employers who knowingly hire a illegal immigrants. Eliminate all but emergency benefits for illegal immigrants, including welfare, education and unemployment benefits."
2007-03-21
Steve Mocarsky _Times Leader_
Hazleton police testify about illegal aliens and gangs
Wilkes-Barre Citizens Voice
Republican Herald
Allentown Morning Call
Times-Tribune
compilation: "Hazleton Police Chief Robert Ferdinand tired of suggestions that his department lacks proof of an illegal immigrant influx. Detective Christopher Orozco testified that of the 15 people he arrested with gang affiliations over the last 2 years, 5 were illegal immigrants. Detective corporal Jason Zola testified that of the 30 drug busts the Hazleton Police Department Narcotocs Unit made last year, 10 involved illegal immigrants. Any number of illegal immigrants, no matter how great or few, causes problems for the city. 'I think it's pretty clear.', Ferdinand said after his testimony concluded. 'We went from no involvement, or very little involvement, with illegal aliens to frequent involvement.' Hazleton police officers began only recently to include immigration status on arrest reports. Any crime involving illegal immigrants is particularly time consuming, he testified, because many illegal immigrant criminals operate under multiple aliases, leading to difficulties in positive identification of suspects and witnesses. Nearly a third of all drug arrests, which are also time-consuming investigations, involved illegal immigrants in 2006. o demonstrate the problems even a small number of illegal immigrants can bring, he cited the May 10 murder of 29-year-old Derek Kichline, a crime Barletta frequently references as motivation for proposing the ordinance. Two illegal immigrants allegedly shot Kichline -- 'by all accounts a regular guy', Ferdinand said. The police department spent about $17K making an arrest, Ferdinand testified. The chief stated his belief that the city's opposition minimized Kichline's death in pointing out the relatively few crimes illegal immigrants have committed. 'After this, I'm going to go see Mr. Kichline (Derek's father) and tell him we don't have a problem and that his son wasn't killed because of an illegal alien.', he said, directing a rare cutting remark at the opposing attorney cross-examining him. Steven Camarota, director of research for the Center for Immigration Studies in Washington, DC, said the low tax compliance of illegal immigrants 'hits these budgets hard with little or no growth in earned income tax. That is powerful evidence that people coming to Hazleton are not paying their taxes.', said Camarota, whose testimony supported earlier statements from city officials that despite recent population gains of 10K new residents, Hazleton's earned income tax has remained flat. Camarota estimated that 1,500 to 3,400 of Hazleton's new residents are illegal, as are 40% to 50% of those enrolled in English as a Second Language programs. Mayor Lou Barletta testified last week that the budget for the ESL program, which cost $500 in $2K, has since ballooned to more than $1M. Camarota testified that 65% of illegal immigrants have no health insurance, and he agreed with the city's assessment that 5- to 6-hour waits at the Hazleton Hospital emergency room were caused by illegal immigrants seeking health care."
2007-03-21
Bill O'Reilly _Fox_
Illegal alien invasion and the left-wing media
"The [New York] Times used a false scenario to condemn the federal raid... So why did The New York Times distort the facts? Well, many committed left media want blanket amnesty for illegal aliens and a continuous flow of foreign nationals into the USA. They believe the new voters will gravitate towards the Democratic party, which offers more direct payments of public money to the poor. Thus with millions of new voters, the power in America shifts to the Democrats, which is what The New York Times wants... Now I mention all this because honesty in journalism's on the run. Enterprises like The New York Times want to change the country and will report dishonestly to make that happen. No baby in New Bedford, Massachusetts was forcibly 'weaned' from her mother's breast by federal agents. It did not happen. And The New York Times knows it did not happen, but will not correct the record."
2007-03-21
Jerry Seper _Washington Times_
Deportations fail timely basis guide
"In a 60-page report, Inspector General Richard L. Skinner said about 80% of the 8,690 aliens held by U.S. Immigration and Customs Enforcement (ICE) between March and June last year with final orders were removed or released within 90 days, but nearly 20% were not removed on a timely basis."
2007-03-21 15:00PDT (18:00EDT) (22:00GMT)
Lou Dobbs & Casey Wian _CNN_
Employment-based visas
Casey Wian: the United States is already one of the most welcoming nations on the planet. For example, the 27 members of the European Union, plus Russia, combined have more than twice as many residents as the United States. Yet, all of those nations together accept fewer new migrants each year than the United States does. Last year the U.S.A. granted nearly 1.3M people legal permanent residency, the first step to citizenship. 14% of them from Mexico. While in Mexico, Gates also repeated his call for the United States to issue more temporary visas to skilled foreign workers. He made the same plea to a Senate panel earlier this month.
Bill Gates: Unfortunately, our immigration policies are driving away the world's best and brightest precisely when we need them the most.
Casey Wian: Not exactly. The United States admitted more than 400K skilled foreign workers and their families on H-1B visas last year. If you include other legal temporary workers, the U.S.A. admitted nearly 900K foreigners on employment visas. Another 660K on student visas. Plus, 455K on temporary employment transfers. That's a total of 2M people each year legally admitted to the United States on work or student visas. About 7% of M$'s U.S. employees are foreigners on H-1B visas. Apparently, Bill Gates believes that figure is too low -- Lou.
Lou Dobbs: Well, it's hard to figure out what Bill Gates thinks. He obviously doesn't know anything about which he is speaking...
Bill Tucker: The Latin Kings, the Three Netarios, MS-13 have all come to Hazleton, Pennsylvania, and they've arrived in the last 2 years.
Detective Christopher Orozco, Hazleton, PA, police: I could tell you that before 2005 I didn't see that. We -- small town. We had the typical crime that you would have. Since 2005 and definitely into 2006 we've seen an increase in the violence that's associated with some of these gangs.
Bill Tucker: Compounding the problem, the gangs are recruiting members from illegal aliens in the community.
Jared Lewis, gang expert: Gang members, specifically the Latin Kings, is well known for seeking out illegal aliens to become involved in the gang, and that's something that we have identified, Latin Kings operating actively right now in Hazleton.
Bill Tucker: 30% of the gang arrests in Hazleton last year involved illegal aliens. In addition to the testimony from detective Orozco, the court also heard testimony from the head of the city's narcotics division, who told the court that 30% of his unit's arrests last year involved illegal aliens.
2007-03-21
Jim Kouri
_Family Security Matters_
Uncovering espionage agents within the USA
2007-03-21
Gabriel Garnica
_Family Security Matters_
AG Alberto Gonzales flap: Leftist hypocrisy and conservative timidity
2007-03-21
Deborah Perelman _eWeek Channel Insider_
Off-Shoring's Cost Advantage Is Slipping
2007-03-21 (5767 Nissan 02)
Walter E. Williams _Jewish World Review_
James W. McGlothlin: A donor with a back-bone
2007-03-21 (5767 Nissan 02)
John Stossel _Jewish World Review_
The media likes scaring us... and many of us like to be scared
2007-03-21
_KTAR_
Who is Ron Paul?
2007-03-21
"Doug Mataconis" _Liberty Papers_
Does pajamas media have it in for Ron Paul?
2007-03-21
Linda Patch _National Heritage Museum_/_eMedia Wire_
Sowing the seeds of liberty
National Heritage Museum
2007-03-21
_Talkers_
2007 Talkers' 250, featuring the Heavy Hundred
2007-03-21

| | |
| --- | --- |
| DJIA | 12,447.52 |
| S&P 500 | 1,435.92 |
| NASDAQ | 2,455.92 |
| 10-year US T-Bond | 4.52% |
| crude oil | 59.61 |
| gold | 660.00 |
| silver | 13.32 |
| platinum | 1,230.00 |
| palladium | 352.00 |
| copper | 0.18869 |
| natgas | 7.16/MBTU |
| unleadedgasoline | NYMEX no longer trading |
| reformulatedgasoline | $1.9349/gal |
| heatingoil | $1.6646/gal |
I usually get this info from MarketWatch, which gets them from BigCharts.
2007-03-22 (5767 Nissan 03)
2007-03-22 03:00PDT (06:00EDT) (10:00GMT)
Jacques Billeaud _AP_/_South Coast Today_
State governments seek employer sanctions to combat illegal alien invasion
"Frustrated by what they see as a lack of aggressiveness on the federal government's part, law-makers in several states want to start doing something that has long been Washington's job: cracking down on employers who hire illegal immigrants. Legislators in at least nine states -- Arizona, Missouri, Montana, Virginia, South Carolina, West Virginia, Kansas, Mississippi and Oklahoma -- have considered various ideas, including fining businesses and suspending their licenses, prohibiting violators from obtaining state contracts, and requiring employers to sign affidavits saying they do not knowingly hire illegal immigrants... businesses' use of illicit labor is encouraging people to sneak across the border... a bill in Missouri would set fines of $10K to $200K for 3-time violators, while the proposed penalties in Montana would be $300 for each illegal hiring. The West Virginia Legislature passed a bill to suspend or revoke the business licenses of employers with 3 violations... A first [federal] offense, for instance, carries civil fines from $275 to $2,200 for each illegal immigrant hired. The criminal penalties are fines as high as $3K and up to 6 months in prison for each illegal hiring... Earlier this month, the head of a temporary labor business that used hundreds of illegal immigrants was sentenced in Ohio to 15 months in prison and ordered to forfeit $12M. In November, a man was sentenced to [18 months] in prison and ordered to forfeit $1.5M. Authorities said he operated a contracting business in Indiana that used mostly illegal immigrants to perform stucco work."
2007-03-22 03:42PDT (06:42EDT) (10:42GMT)
_Reuters_
22 arrested at fake passport factories and their suppliers
2007-03-22 05:30PST (08:30EST) (13:30GMT)
Subri Raman & Tony Sznoluch _DoL ETA_
un-employment insurance weekly claims report
current press release
"The advance number of actual initial claims under state programs, unadjusted, totaled 274,263 in the week ending March 17, a decrease of 24,543 from the previous week. There were 269,237 initial claims in the comparable week in 2006. The advance unadjusted insured unemployment rate was 2.2% during the week ending March 10, a decrease of 0.1 percentage point from the prior week. The advance unadjusted number for persons claiming UI benefits in state programs totaled 2,875,899, a decrease of 140,971 from the preceding week. A year earlier, the rate was 2.2% and the volume was 2,840,272. Extended benefits were not available in any state during the week ending March 3."
graphs
2007-03-22
Linda Tucci _Search CIO_
Dow goes about off-shoring to Red China systematically
"Information technology is often accused of being a step behind the business. But a new IT center established by The Dow Chemical Co. in Shanghai, [Red China], claims to be blazing the path to an elite [Red Chinese] work-force for the $42G company, one smart, enthusiastic, hard-working graduate at a time. 'The idea is we can pick up extremely talented individuals and grow them to be leaders in all areas of the organization, not just IT.', said Tony Beynon, who oversees the Dow Project Support Center in Shanghai. Dow Chemical does $2.7G in annual sales in [Red China]. Today the country is the third-biggest revenue producer for Dow, behind Germany and the U.S.A., and it's catching up fast. When sales started growing at a blistering 30% in 2005, Dow realized it would not be able to sustain that growth, especially in the IT area... The Shanghai center's current project is an upgrade of a Siebel CRM system. When Dow converts from a legacy SAP system to mySAP, the Shanghai team will be part of that as well. [Yes, some self-respecting balk at such privacy violation projects.]"
2007-03-22
Jonathan Karl & Christopher Isham _abc_
3 major terrorist busts in Iraq exposed connections between Iran and Syria
"U.S. forces have arrested the 2 leaders of the network believed responsible for the brazen raid in Karbala by terrorists disguised as Americans, in which five U.S. soldiers were kidnapped and later killed in January, U.S. military officials said today. In operations over the past several days in Basra and Hillah, coalition forces captured Qais Khazali, his brother Laith Khazali and several other members of the Khazali network, a splinter faction of the Mahdi army. Senior U.S. military sources tell ABC News that hard evidence linking the Khazalis to the Karbala raid, including the ID cards of several of the dead American soldiers, was recovered at the scene."
2007-03-22
Marianne Kolbasuk McGee _Information Week_
Flake-Gutierrez propose same old elimination of USA security through amnesty for illegal aliens and destruction of the US economy
Computer World
San Gabriel Valley
Whittier Daily News
Austin American-Statesman
All Head-Line News
Orange County Register
Las Curces Sun-News
Canton Repository
MarketWatch
2007-03-22
Rob Sanchez _Job Destruction News-Letter_ #
Flake-Gutierrez bill
"Representatives Luis Gutierrez (D-IL) and Jeff Flake (R-AZ) introduced a new amnesty bill that gives citizenship to illegal aliens and it contains large increases in guest-worker programs... Not much information is available as far as specifics yet, but it basically sounds like [Flake-Gutierrez] incorporates many elements of the Senate McCain/Kennedy bill. That's bad news, because if this monster ever passes the House it will take no time at all for the House and Senate to merge the two bills, and there is no doubt President Bush would sign it. [The title of this bill] is so big-brotherish it's almost funny! This proposed bill is a diabolical job destruction bill that will lay to waste whatever is left of the American labor market. Here are a few of the worst of the guest-worker provisions in the bill: 400K guest worker visas per year will be issued for so-called low-skilled workers. After a certain amount of time of indentured servitude, these foreign workers will be given green cards for permanent residency. 115K H-1B visas can be issued for skilled workers in the first year, and in subsequent years the cap can rise to 180K. Unlimited visas for nurses and perhaps other types of medical professionals. I don't have any information on other aspects of the bill such as student visas, but Flake has said before that he believes a green card should be stapled to every engineering, science, and computer diploma earned by foreign students. Don't be surprised if the STRIVE bill has something like the F-4 visa from last year's Skil bill. There are people who won't have to worry about the [Flake-Gutierrez] Act: The bill allows large numbers of both skilled and unskilled workers. You have nothing to worry about if you are outside of those 2 categories... Since I live near Flake's district, I am often asked what can be done to stop Jeff Flake from pushing for amnesty and large H-1B increases. The short answer is nothing! He isn't willing to listen to our concerns and there is not a chance that he will ever change. Don't get me wrong, loca activists and I have gone to his office to try to talk some sense into them, but it was just a wasted effort. Flake is as hard-headed and arrogant as a politician can be. My district, which is adjacent to Flake's, booted out Hayworth, who opposed amnesty in favor of Mitchell who supports it. Arizona voters are like Dr. Jekyl and Mr. Hyde when it comes to immigration -- they are eager to vote for propositions that crack down on illegal aliens while at the same time they are not willing to vote for politicians who are tough on immigration. Jeff Flake is very popular in his district, and the local newspapers and media adores him. Flake got 75% of the votes in 2006 so threatening him politically is futile. Flake is from a rich Mormon family and that fact alone will insure his victory in elections because his stronghold in Mesa, AZ which is politically controlled by the Mormon Church. Discussing the religious aspects of immigration is out of the scope of this newsletter but suffice it to say that the Mormon Church is a big supporter of increased immigration and amnesty for illegal aliens. Unfortunately Flake's advocacy of open-borders will probably earn him points with the Mormon Church and won't hurt with Mesa voters. As for Gutierrez, he is an open-border ideologue. Every time I see him on Lou Dobbs I want to punch him in the face. He is such a nice guy and acts so cool it's downright sickening."
2007-03-22
Jeff Emanuel
_Family Security Matters_
Extraordinary gains in Iraq are not being reported in main-stream media
2007-03-22
Patrick J. Buchanan _V Dare_
Rogue congress

2007-03-23 (5767 Nissan 04)
2007-03-23
James Maguire _Datamation_/_IT Management_
How much of a surplus of tech workers is there in the USA?
Intranet Journal
2007-03-23
Peter Brookes
_Family Security Matters_
Winning in Iraq is important
2007-03-23
Christopher G. Adamo
_Family Security Matters_
Can the illegal alien amnesty juggernaut be stopped?
2007-03-23
Adrian Morgan
_Family Security Matters_
Passport to Terror
2007-03-23 07:09PDT (10:09EDT) (14:09GMT)
_CNN_
Iran seized 15 UK sailers off coast of Iraq
Yahoo!
AP
BBC
"An Iranian naval patrol seized 15 British sailors who had boarded a vessel suspected of smuggling cars off the coast of Iraq, military officials said. The Royal Marines and ordinary naval officers were believed to have been apprehended by up to six ships from the Iranian Revolutionary Guard Corps Navy who claimed they had entered Iranian waters. British naval officials said the sailors, using small boarding craft, had completed an inspection of a merchant vessel in Iraqi waters when the Iranians arrived. Commodore Nick Lambert, commander of the HMS Cornwall -- the frigate from which the British patrol had been deployed -- said the incident did not involve fighting or use of weapons."
2007-03-23
Patrick Thibodeau _Computer World_/_IDG_
official summary of Flake-Gutierrez proposal
2007-03-23
Jack Davis _Silicon Valley_/_San Jose Mercury News_
Local unemployment rate dipped to 4.6% in February
"The unemployment rate was 4.6% in February in the region which includes Santa Clara and San Benito counties. That was down from 4.7% the month before and below the 5% rate in 2006 February. This compares with an unadjusted unemployment rate of 5.2% for California and 4.9% for the nation during the same period. The number of jobs in the region grew by 21,100, or 2.4%, in February from the year before to 905,800. Jobs were up 2,700, or 0.3%, from the month before. Jobs with employment service firms [bodyshops] were up by 1K to 23,200 from Jan to Feb and up by 300 year over year. Software publishers had 9,400 jobs, down by 100 from January but up 300 year over year."
2007-03-23
Jerry Mazza _On-Liine Journal_
Union of the Americas
2007-03-23 10:21PDT (13:21EDT) (17:21GMT)
Rex Nutting _MarketWatch_
Existing home sales up 3.9% in February to seasonally adjusted 6.69M (graph)
2007-03-23 11:32PDT (14:32EDT) (18:32GMT)
Rex Nutting _MarketWatch_
1M to 2.2M American families may lose homes
2007-03-23 (5767 Nissan 04)
Caroline B. Glick _Jewish World Review_
The road to serfdom
"The persecution of these students provides a case study of the two-pronged offensive being carried out today against Western culture. First there are the jihadists, who call for our destruction. Then there are the leftist intellectuals and public figures who defend radical Islamists and work to silence those who criticize them by criminalizing speech and condemning free thinkers as racists... Donald Rumsfeld, Paul Wolfowitz, Douglas Feith, and John Bolton -- and arguably Scooter Libby -- were all forced from their positions in the Pentagon, the State Department and the White House after coming under unrelenting attack by the Left which all but accused these men of treason for their vigilant support of the war against Islamic totalitarianism. A central component of the onslaught against them was the repeated claim that their support for Israel is what brought these men to delude America into believing that the global jihad is a threat to US national security. One of the central players in this concerted attack has been the billionaire George Soros. Soros is an anti-Zionist Jew with a troubling past. Specifically, by his own admission in interviews with 60 Minutes in 1998 and PBS [a.k.a. National Socialist Television] in 1993, Soros collaborated with the Nazis in seizing Jewish property in Budapest in 1944. Author Serge Trifkovic, who is currently researching a biography of Soros tells of a Holocaust survivor in Hungary who claims that the reason Soros was allowed to remain free was 'the boy's special knowledge of the Jewish community and its attempts to protect its property from confiscation'. Since 2003, Soros has donated more than $100M to radical left wing groups and to the political campaigns of far-left anti-war Democratic candidates in the USA. His money has made him one of the most influential forces in the Democratic Party. After Hamas won the Palestinian election last January, Soros turned his guns against Israel. Last October he announced his intention to work with left wing American Jewish groups such as Brit Tzedek v'Shalom, American Friends of Peace Now, and the Israel Policy Forum to form an effectively anti-Israel lobbying group that will compete with the pro-Israel American-Israel Public Action Committee... The leftist-Islamist front is eroding the free world's sense of justice. Rather than assert our liberal, democratic values and defend our freedoms, fearing leftist condemnation, politicians and opinion shapers have permitted themselves to become shackled to ideologies that negate everything the free world stands for. Israel, which stands on the front lines of freedom, is duty-bound to stem the tide. But our ignoble leaders have preferred to stop thinking and silently surrender. This is how a civilization collapses."
2007-03-23
Lou Dobbs _CNN_
Executives and their lobbyists still pushing to increase already vastly excessive numbers of guest-work visas
Lou Dobbs: Shocking new evidence that shows federal prosecutors have repeatedly refused to bring charges against illegal aliens crossing our border with Mexico. The outrageous official policy allows illegal aliens -- are you ready -- at least 6 strikes before they're finally prosecuted. The memorandum among the many documents released in the [pseudo-controversy] over the firing of 8 U.S. attorneys.
Casey Wian: Lou, 6 to 10 strikes and you're out. Maybe. That's been the official policy of federal prosecutors regarding apprehended illegal aliens. The documents you mentioned show that in Texas, prosecutors would not charge an illegal alien with a crime unless he or she had been caught 6 to 8 times before. In New Mexico, the threshold was 10 previous apprehensions. In Arizona and California, the decision was based not on how many times an illegal has been previously caught, but on the seriousness of any other criminal convictions. Now, we've reported how Border Patrol officials are frustrated that the Justice Department refuses to prosecute all but the most egregious illegal immigration crimes, but this is the clearest evidence on how pervasive that policy has been. In a statement, the Justice Department says, "In the latter half of 2006, the department sent 30 additional prosecutors to the southwest border districts to help them handle a greater number of cases." They're clearly needed. According to a study released this week by Syracuse University, that tracked immigration projects, federal prosecutions of immigration crimes fell 18% last year, while convictions fell 11%. The Justice Department says it cannot discuss its present prosecutorial guide-lines for law enforcement reasons. This, of course, follows a report last week by our colleague Ed Lavendera that some federal prosecutors only charge marijuana smugglers carrying loads larger than 500 pounds -- Lou.
Lou Dobbs: Casey, we have been reporting on this broadcast for a number of years that our borders are simply out of control, that this government and the Department of Homeland Security are an outright sham. But I guess we have to thank Alberto Gonzales for his ham- handed handling of his 110K-person department, or otherwise we wouldn't have the official statement. We've had the anecdotal statements from border patrolmen, but official documents showing that this idiotic policy is the policy of the U.S. government.
Casey Wian: Yes. And it took members of Congress to get these documents released. It would have been nice had those members of Congress been interested in finding out this information previously to the political situation that's ongoing right now in Washington -- Lou.
Lou Dobbs: Well, you know, I'm one of those people, Casey, I think, as you know pretty well, I think this is political theater, this confrontation between this -- this White House that is fundamentally incompetent, and the Congress trying to make a political advantage in this. Understandably. But if we can get more -- more transparency as a result of this investigation, I say let's go for it. Because the American people should know what these incompetents and these sham artists in our federal government are doing. I mean, this is absolutely absurd.
Casey Wian: Perhaps that transparency would be a good first step toward an absolute commitment to border security -- Lou.
Lou Dobbs: Yes. And forgive the expression, perhaps a firm commitment to justice and the national interest. Wouldn't that be an intriguing approach?... And now our poll question tonight. We thought we would just put it in simple terms for our simple federal government, at least two departments of it. Should the Department of Homeland Security and the Justice Department simply surrender publicly and out-source or border security to someone capable of actually achieving it? Yes or no. Cast your vote at LouDobbs.com. And while you're there, we would welcome any of your suggestions that we could send along to the government about to whom the government might out-source that job. Maybe the government of Mexico, maybe -- maybe Halliburton, whatever you think. We'd love to hear your ideas. We'll bring you the results here later in the broadcast. An unmanned aircraft helped customs and border protection agents arrest a suspected child rapist. The drone was flying along, one just like this, flying along the Arizona border with Mexico this week when its surveillance camera and the people operating it spotted 6 illegal aliens. And after arresting and finger-printing those 6 illegals, border agents that realized one of those men, a Mexican citizen, was wanted on child rape charges in the state of Washington. Federal officials say that unmanned aircraft has flown nearly 2K hours along our border, directly contributing to nearly 4K arrests of illegal aliens. Probably no prosecutions, but at least an arrest. A likely debate on the amnesty agenda in the nation's capital today. On the one side, prominent radio talk show hosts and immigration policy experts. On the other side, corporate America and business lobbyists. In fact, the biggest business lobbyists. And as Lisa Sylvester now reports, the two sides are a little bit apart on the legislative proposal that would give amnesty to as many as 20M illegal aliens.
Lisa Sylvester: Talk show radio hosts on the left and the right are talking up immigration. In Washington they tangled with each other and corporate representatives at a forum sponsored by the U.S. Chamber of Commerce.
Martha Zoller, WDUN in Gainesville, FL: Go ask any county commission across this country, where do they have the biggest stress on their services by illegal immigrants? It is the detention center, which is paid for by the county. It is the school and it is the hospital.
Lionel, WABC in NY: If I could snap my finger right now, hypothetically, and every undocumented illegal Mexican laborer just vanished right now, how much would an apple be? Or Applebee's? How much would gardening be?
Lisa Sylvester: The U.S. Chamber and other business groups make no bones about it. They want a steady, guaranteed flow of low-skilled foreign workers to enter freely into the United States for years to come. Claiming they did not get guest-workers when Congress passed the 1986 amnesty.
Laura Reiff, "Essential" Worker Immigration Coalition: What didn't happen was there was no program allow -- that would allow workers to come in at a reasonable rate. No program at all for what we call essential workers, the lesser skilled workers, workers that have less than a bachelor's degree.
Lisa Sylvester: Corporate groups want Congress to allow in 400K new workers. That's the number they've estimated is needed to offset the current number of illegal aliens coming into the United States. But many others do not want to see a guest-worker program. The AFL-CIO doesn't want it, and conservatives don't want it. Several talk show hosts say many in the public do not back a guest-worker program either.
Dom Giordano, WPHT in Philadelphia: There's a reason why Lou Dobbs's show is so hot. There's a reason why that show has taken off. And it's not fear. It's because the average American is bonding with that.
Lisa Sylvester: Americans increasingly believe illegal immigration has slipped out of control, even as employers push for more cheap labor. The U.S. Chamber of Commerce argues that businesses need a guest-worker program to replace an aging U.S. population and to, quote, "fill jobs Americans won't do". But the reality, Lou, as you well know, is that there are several guest-worker programs already in place. H-2B program brings in 6K unskilled workers every year, the H-2A program that brings in thousands of agricultural laborers annually, and the H-1B program that employers use to hire professional skilled foreign workers -- Lou.
Lou Dobbs: At typically a discount of about 20% to U.S. wage -- wages. You know, Lisa, by the way I'm kind of hurt. The Chamber of Commerce didn't invite me. Did they invite you?
Lisa Sylvester: I did not get an invitation either to the forum. I'm sorry to say that.
Lou Dobbs: Yes, because let's look at a couple of facts here, if we may, that maybe the chamber forgot to mention. We have 2M people legally admitted to the United States each year. The fact is, 400K H-1B visas and others are granted each year, specifically for that work. 900K other employment visas are issued. And we have the L-1 visas, students brought into this country, 600K student [visas] issued, as well. Now, if some -- some idiot -- I mean, there's almost half a million temporary employment transfers. Folks, we're talking over 2M people a year. And no country, no 3 countries can come close to us on our immigration, legal immigration levels. And we should be very proud of that. I am. But big business is lying through its teeth. This president is lying through his teeth, and Senator Kennedy is lying through his teeth, and Senator McCain is lying through his teeth on the issue of illegal immigration. They are pandering to big business. Big business is demanding something it doesn't need. And you know, Lisa, one of the other things, did anybody there at that little forum, did anybody mention that the 4 areas in which illegal aliens are most typically employed, landscaping, leisure, hospitality and construction? Did anybody mention that wages in all 4 industries have declined?
Lisa Sylvester: They did not mention that, Lou. They did have representatives from those industries, too. But that's a point that often is glossed over and people don't necessarily focus on.
Lou Dobbs: They don't want to focus on the facts. They don't want to focus on the facts that this country is bringing in millions of people lawfully every year. These are some of the most scurrilous, disgusting, deceitful people ever involved in a national public debate. I mean, I am just disgusted with the lack of both the absolute demand for honesty and accuracy in reporting and the numbers and the facts. Because the American people can always make a great decision, so long as the facts are put before them. Lisa, thank you very much. I appreciate it. Lisa Sylvester from Washington. Turning now to the war on our middle class. Big business demanding Congress make it easier for foreign workers to take American jobs. Kitty Pilgrim reports now on how that demand is putting our working middle class at risk.
Kitty Pilgrim: The nation's business lobby wants to give visas to more foreign high-tech workers. They instituted language in a bill introduced by representatives Gutierrez and Flake to increase the number of high tech visas available to foreign workers. They say putting a cap on the H-1B visas would force U.S. companies to out-source jobs.
Robert Hoffman, Compete America: When you talk about off-shoring, the problems of off-shoring, this visa cap is promoting off-shoring. And that's why we want to reform it.
Kitty Pilgrim: Congress limits the number of H-1B visas to 65K a year. But [an unlimited number] are allowed in for [non-profit research, government research] and educational institutions, another 20K for foreign students at U.S. universities [who graduate with a master's or doctor's degree]. Even with that staggering number of visas, some claim there should be no limit on the number of foreign tech workers who can come to live in the United States.
Bill Gates: Now we face a critical shortage of scientific talent. And there's only one way to solve that crisis today: open our doors to highly talented scientists and engineers who want to live, work and pay taxes here.
Kitty Pilgrim: But some say there's absolutely no shortage of American workers, because jobs are scarce and wages are flat. In fact, a recent GAO report says companies pay H-1B visa holders less.
Paul Almeida, AFL-CIO: U.S. tech workers are out of work twice as long as they have been in the past. The average tech worker is out for work upwards of 10 months. If there was truly a shortage, this duration would be a month or less for them to find work.
Kitty Pilgrim: The bill proposes increasing the limit of H-1B visas to 115K, with a 20% raise each year, and would allow foreign students with advanced degrees in math, science or technology to work without a visa. Now, this bill pays lip service to helping American workers, saying employers must search for U.S. workers first. But business groups like Compete America admit it really would help them recruit foreign students as they graduate from U.S. colleges and allow them to stay and work in the United States -- Lou.
Lou Dobbs: Those here legally and who could be given work visas, that's great. But what these companies are really doing, whether it's on our border, on Capitol Hill, they're really saying to this Congress and this president, who listens, of course, that regulation doesn't matter. Public policy doesn't matter. That corporate America has a better idea of what this nation should be than the rest of us fools who make up the body politic. This is elitist arrogance of the worst sort.
Kitty Pilgrim: Well, it's very clear that they want no limits whatsoever. And they're trying to get that.
Lou Dobbs: And yet we have the most generous legal immigration policies in the world, by far...
And Mike in Ohio: "Millions of manufacturing jobs lost to [Red China], technical jobs lost to India, domestic jobs lost to illegal immigrants and Congress wants to debate the loss of 8 political positions? Democrats wake up. Pick some real issues."
2007-03-23
"Brad Warbiany" _Liberty Papers_
Ron Paul: Federal Reserve is to blame for housing bubble
2007-03-23 (5767 Nissan 04)
Jonathan Rosenblum _Torah.org_
Purim, passports & Ahmadinejad
2007-03-23

| | |
| --- | --- |
| DJIA | 12,481.01 |
| S&P 500 | 1,436.11 |
| NASDAQ | 2,456.18 |
| 10-year US T-Bond | 4.61% |
| crude oil | 62.28 |
| gold | 657.30 |
| silver | 13.227 |
| platinum | 1,233.40 |
| palladium | 359.50 |
| copper | 0.19181 |
| natgas | $7.269/MBTU |
| unleadedgasoline | NYMEX no longer trading |
| reformulatedgasoline | $1.9983/gal |
| heatingoil | $1.7111/gal |
I usually get this info from MarketWatch, which gets them from BigCharts.
| | | |
| --- | --- | --- |
| | "We find that a person is most happy when they are who they are supposed to be. The Jewish people would not have complained had they been in line with the Will of HaShem and the spiritual agenda for which they were created. If a person wants to satisfy his ego there is no end to that pursuit and he will never find happiness and satisfaction. However, if a person negates his ego and pursues the goals for which he was created he will definitely attain happiness." --- R. Yosef Kalatsky | |
2007-03-24 (5767 Nissan 05)
2007-03-24
Rob Sanchez _V Dare_/_Job Destruction News-Letter_
Immigration sheister indictments expose H-1B fraud
"The California law firm ASK Law Group, formerly known as Korenberg, Abramowitz & Feldun (KAF), is in big trouble. It was recently indicted for immigration fraud of a somewhat unusual kind -- H-1B visas. Two Los Angeles area bodyshops, as the massive H-1B labor contractors are called, have also been linked to the fraud scheme... KAF filed for H-1B visas while the aliens worked and were paid in cash. This was a sneaky way of keeping the aliens off the books until the visas could be issued... falsifying the qualifications of their alien paralegals... The DOJ press release says that 'Employment-based visas normally are issued when a business in the United States needs a person to fill a specific job and is unable to find a qualified employee in the U.S. labor pool.' The key phrase here: 'normally are issued'. That isn't a legal requirement, it's wishful thinking... Recent H-1B fraud cases in Michigan and Texas have resulted in mere slaps on the wrist for those who were convicted... But Korenberg and Rodriguez engaged in fraud that was blatant and lucrative. A source close to the investigation explained that there is lots of evidence on tape, and there is even a photo of an undercover operative shaking hands with Rodriguez after he got an illegal visa... where are the aliens who came here with fraudulent visas—why aren't they rounded up and deported?... the aliens who arrived under false pretenses are presumably still here taking jobs that Americans need... About 20 aliens will get immunity and permanent resident visas for testifying against KAF. Most of them are from countries known for terrorist activity—the Philippines, Indonesia, Syria and Egypt."

2007-03-25 (5767 Nissan 06)
2007-03-24 22:36:27PDT (2007-03-25 01:36:27EDT) (2007-03-25 05:36:27GMT)
Tomio Geron _Long Beach Press Telegram_
FBI says man spied on USA for Red Chinese government
plain text
"Tai Wang Mak, 57, and his wife, Fuk Heung Li, 48, were arrested by federal agents at LAX as they were about to board a Cathay Pacific Airlines flight for Hong Kong at 2005-10-28 23:59. In the Alhambra couple's suit-case, federal agents who had been secretly monitoring the Maks for at least 17 months found 3 CD-ROMs wrapped in women's clothing. The disks allegedly contained encrypted information about the U.S. Navy, including submarine propulsion technology. Mak's older brother, Chi Mak, 66, of Downey, stole the materials from his job and gave them to Tai to pass to [Red Chinese] government agents... Chi Mak, an electrical engineer at Navy contractor Power Paragon in Anaheim, and his wife, Rebecca Laiwah Chiu, 62, were also arrested that night at their home. The FBI surveillance was a spy novelist's dream, involving secret wiretaps, garbage can searches, torn-up documents pieced together, secret code words in Chinese, and audio- and videotaping of the suspects in their homes, cars and workplaces. The 15-count indictment against the Maks, together with thousands of pages of court filings, paint a picture of a conspiracy extending from [Red China] to Hong Kong to Southern California... '[Red China] has established an impressively large human intelligence apparatus that extends far beyond traditional military and national intelligence operations.', according to a recent report submitted to Congress by the federal government-sponsored U.S.-[Red China] Economic and Security Review Commission. Several similar cases are being prosecuted in federal court elsewhere in California... Tai Mak and his wife, Fuk Heung Li, both entered the U.S.A. from [Red China] in 2001 and hold green cards... However, the FBI believes there is a major effort under way by the [Red Chinese] government, involving more than 3K front companies, to steal U.S. technology and military secrets, according to published reports of interviews with Dave Szady, who until 2006 February was the assistant director of the FBI's counter-intelligence division. Many of these cases are in California, due to Silicon Valley and the military contracting companies in Southern California. At least 5 other similar cases have recently been filed in California and judgments were rendered in 3 others. One defendant was convicted, one pleaded guilty and one was convicted of a lesser charge. In one case, Philip Cheng, 60, of Cupertino pleaded guilty in 2006 October to violation of the Arms Export Control Act after being charged with the illegal transfer of military-grade night vision cameras to [Red China]... [Red China] announced earlier this month its biggest increase in military spending in 5 years to just under $45G, a 17.8% increase. The country has increased military spending roughly 15% every year from 1990 to 2005... But according to the University of Miami's Dreyer, there are so many [Red Chinese] agents in the U.S.A. that it is difficult to identify them all. More generally, spying cases are very difficult to prove, said Dreyer. 'It's very difficult to bring espionage-related charges.', Dreyer said. 'Often conviction depends on testimony on highly classified matters that the prosecution does not want bandied about in open court.'"
2007-03-25
Sean Conneely _American Profile_
Birth-place of a revolution
"It's a scene that has personal significance for Bill Poole, a seven-year veteran of the Minute Men. 'One of my ancestors was actually on the green that day.', says Poole, dressed in a light-blue frocked coat and linen breeches. 'I've often walked across the green and glanced down at my shadow, and thought: ''He was here.''', says Poole of his distant relative Ebenezer Locke, a 41-year-old farmer at the time of the battle. In the pre-dawn hours of 1775 April 19, 77 members of the local militia gathered on the Lexington Green. Under the command of captain John Parker, the men waited apprehensively while a force of some 700 British troops known as Regulars approached on foot from Boston. The Regulars were on their way to nearby Concord (pop. 16,993) to recover munitions."
Battle Road

2007-03-26 (5767 Nissan 07)
2007-03-25 21:01PDT (2007-03-26 00:01EDT) (2007-03-26 04:01GMT)
Peter Brimelow _MarketWatch_
Howard Ruff sticks with caution and gold
"Ruff Times is currently the number-three-performing letter over the past 12 months according to the Hulbert Financial Digest, up 29.51% vs. 12.15% for the dividend-reinvested Dow Jones Wilshire 5000."
2007-03-26
Paul Craig Roberts _V Dare_
2001-09-11 and the evidence
2007-03-26
Juan Mann _V Dare_
Call Flake-Gutierrez proposal treason: insanity and merger with Mexico
"The latest nation-destroying amnesty scheme of HR1645 was introduced in the House of Representatives on March 22 by Treason Lobby mouth-pieces 'representative' Jeff Flake (R-AZ) and 'representative' Luis Gutierrez (D-IL)... HR1645 is a fraud magnet and an illegal alien-chasing immigration lawyer's dream. The Treason Lobby enforcers in the immigration bar stand to make millions. The bill also has massive bureaucratic expansions, more government grant give-aways to universities and non-profit groups to buy more potential supporters, more boots-on-the-ground federal officers, more government lawyers, greater complexity for more litigation-based deportation, and more sham enforcement provisions and flaccid removal grounds. And there are the detention-diluting provisions: the 'secure alternatives [to detention] program' in Section 177 ('an alien who has been detained may be released under enhanced supervision'); the 'less restrictive detention facilities' program of Section 178 ('prison-style uniforms or jump-suits are not required')... The true horror of HR1645 is that it is the most explicit expression yet of the globalist elite's ambition to destroy United States sovereignty in favor of a European Union-style subcontinental government, including, of course, marriage with Mexico... The bill's Section 121 for 'Improving the Security of Mexico's Southern Border' betrays the true agenda... Why aren't we trying to 'encourage' Mexico—which happens to be our immediate neighbor -- 'to control alien smuggling and trafficking...to prevent the use and manufacture of fraudulent travel documents'?... Another step to the forced merger of Mexico, Canada and the United States is the frightening language in HR1645 about studying and 'reporting' back to Congress on common identity document standards, common immigration documents, and a common security perimeter among the countries... Apparently, the decision's apparently already been made to go ahead with common 'security clearances and document integrity'."
2007-03-26
Frosty Wooldridge _News with Views_
US truckers boycott border states
"President Bush displaces American truckers out of their jobs within 45 days with his Mexican trucker pilot program. Bush signed a bill that allows thousands of substandard 18-wheeler long-haul rigs from Mexico onto America's Interstate system. Mexican drivers, who can't read, speak or understand English -- receive full access to America's highways... Not only will American truckers lose their jobs, but American motorists become collateral damage in accidents guaranteed to occur."
2007-03-26
Riva Froymovich _Investment News_
2007-03-26 10:44PDT (13:44EDT) (17:44GMT)
Christopher Isham _abc_
Iran may have seized British seamen and marines in retaliation for capture of 5 Revolutionary Guard (Quds) Force officers by U.S. forces
"Iran's seizure of the 15 British sailors was a carefully planned retaliation for the arrest of 5 Revolutionary Guard -- Quds Force officers from the Iranian consulate in Irbil, Iraq, by U.S. forces on Jan. 11, according to Western intelligence sources... The London-based daily Asharq al-Awsat reported that the decision to detain the British sailors was taken on by the regime's Higher Defense Council in light of reports that the detention of the 5 officers as well as the disappearance of 3 other senior Iranian officers could seriously compromise on-going operations of the Iranian Revolutionary Guard -- Quds Force. The Quds Force is the arm of the Revolutionary Guard responsible for conducting operations outside of Iran, including the training of militias in Iraq and elsewhere in the Middle East."
2007-03-26
Gary Ater _American Chronicle_
Abramoff's Interior connection found guilty, while Gates continues to push for more H-1B visas
"As was also stated in the previous Abramoff article, the largest contributor for financing the 'Team Abramoff lobbyist group was the software giant MSFT Corporation. (Team Abramoff was hired by Bill Gates father's law firm, Preston-Gates.) At the time, Mr. Abramoff with other Washington, DC lobbyists were very successful at increasing the number of issued H-1B visa's which are the key for high-tech companies to import low-cost, software engineering personnel. Due to the financial support of the MSFT's lobbyists, they were successful in increasing the number of H-1B visas in 1996, 1998 and 2000. It was hoped with the corralling of lobbyist Jack Abramoff and his Team Abramoff, MSFT's quest for more increases of the H-1B visas would subside. Unfortunately, MSFT decided to bring in the big boys. MSFT has now chosen to take the direct route, and in doing so has enlisted the help of a very senior US Senator. On March 7th, Senator Edward Kennedy (D-MA), invited the chairman of MSFT, Bill Gates III (World's Wealthiest Man) to address Congress and asked for Mr. Gates' advice on 'improving US competitiveness'... Mr. Kim Berry, a computer programmer in Sacramento, CA, and President of the Programmers Guild: 'Many U.S. engineers and immigration opponents are hoping to thwart creation of more visas, as US companies use these foreign workers to drive down U.S. wages. We opposes creation of more visas because they already are pushing Americans out of the market. Employers are so eager to get access to lower-wage workers that they don't even first consider using any qualified Americans. More young Americans would be drawn to such work if the pay were better. That's the way supply and demand is supposed to work. You boost the salary and you could convince more U.S. students to study engineering and programming. I believe that House members are probably more likely to block the Senate from raising the H-1B visa cap. Members of the House seem more realistic and down to Earth, compared with the Senate, where many the members are millionaires and do not know or understand the average worker and their needs and capabilities.'... Of course Mr. Gates and Senator Kennedy failed to mention that the Bureau of Labor Statistics (BLS) states, as of 2006Q3, that American Software Engineers, Computer Scientists and System Analysts had a net loss of 93K jobs over the last year. Many of those currently looking for jobs in these areas state that there are usually only a few ads for these positions and when they are checked out, half of them are not real jobs. Apparently some corporations continue to run the ads for longer periods just to support the claim that there are no Americans available for the positions. MSFT tends to always say that H-1B workers will be paid the 'prevailing wage'. This [is generally taken to mean] wages equal with what the US workers earn in the same position. The Department of Labor (DoL) defines 4 levels of 'prevailing wage', and over 80% of H-1B are at Level One, the very lowest level. The DoL now approves H-1B programmers to work in Silicon Valley for $40k per year -- hardly the 'prevailing Silicon Valley wage' -- and hardly an indication that these workers are the 'best and brightest'. The real negative issue with the H-1B visa is that the law allows the employers to hire lower paid foreign workers, and many that only have basic average skills, even if the employers have a stack of resumes from qualified US workers sitting on their desk. What is really disturbing about the MSFT connection with the H-1B issue is that they are not even making a show of trying to hire US high-tech workers. MSFT did not attempt to recruit at any of the 22 California State University campuses, where many of the high-tech US computer workers graduate. MSFT did not sign up for participating at this year's Engineering Job Fair at CSUS."
2007-03-26 10:00PDT (13:00EDT) (17:00GMT)
_Conservative Voice_
Ron Paul
2007-03-26
Thomas E. Woods _Lew Rockwell_
The Revolutionary Candidate

2007-03-27 (5767 Nissan 08)
2007-03-27 03:00PDT (06:00EDT) (10:00GMT)
Pam Breakall, Barbara Carreiro, Benjamin Troia _South Coast Today_
Guest-worker program lets illegal aliens off the hook
composite: "All we are hearing about now is this [additional] so-called guest-worker program that was never really in existence. But there is now a rush to get it passed so that all these illegals can continue what they were doing in the first place: living and working in the U.S.A. without [having done it the right way from the start]... Why was this situation ever allowed to get this grossly out of control?... These people are here taking low-paying jobs because they are receiving help via food stamps, Section 8, and heat assistance. A $7.50-an-hour job sure can go far with that kind of help. I say, you want to stay here, then pay your dues. After 6 months' training, the men should go to Iraq for a year. They did this with people coming from Ireland, and they did this during the Civil War, so it is not a new concept. Then they and their families can become citizens... I think this is what some want -- to keep us under their thumb, not to think for ourselves or expect much for ourselves... Illegals deserve deportation. Addressing the illegal immigration problem facing New Bedford: I tend to agree it is wrong to separate family, sweethearts, lovers, etc. I would suggest we gather all illegal immigrants in our area, unite them with family members located in deportation facilities, and return them to their native land... Every year almost a million individuals are entering America legally. They follow the necessary procedure for entry to the United States, obey our immigration polices, and they are welcome. We are responsible for our actions and decisions we make in life. If we choose to engage in illegal activities, regardless of the reasoning, we have to accept the consequences of our illegal conduct. Illegal immigrants have knowingly violated our immigration laws. They should be encouraged to leave the United States at their own discretion or face deportation."
2007-03-27 09:13PDT (12:13EDT) (16:13GMT)
Rex Nutting _MarketWatch_
Home prices fell for 1st time in 11 years (with graph)
2007-03-27 09:58PDT (12:58EDT) (16:58GMT)
_Business Journal of Phoenix_
Ballot measure takes aim at employers of illegal aliens
"An employer sanctions measure has been proposed for the 2008 ballot that would revoke the business licenses of employers caught hiring illegal immigrants for a first offense. The ballot measure is tougher than the Republican-backed sanctions plan at the state Legislature, which offers fines and license suspensions for initial hiring offenses and exempts state professional and environmental licenses obtained by oil companies, copper miners, medical professionals, real estate firms and attorneys from. Former Republican gubernatorial candidate Don Goldwater and state representative Russell Pearce, R-Mesa, have filed initial paper-work on the initiative, but will have to collect more than 230K signatures to get the measure on the ballot... businesses that hire illegals violate federal law and get an unfair advantage over companies that play by the rules... Business groups and chambers of commerce have been fighting employers sanctions bills at the Arizona Legislature, opposing them outright or working to declaw them... Pearce and Goldwater have put forward a second initiative proposal that would allow local and state police to arrest illegal immigrants for trespassing or turn them over to the federal government... Public opinion polls -- including a recent Arizona State University survey -- show state voters strongly support penalizing employers that hire illegals. Several get-tough immigration ballot measures were approved by voters in the last 2 election cycles."
2007-03-27
Michelle Malkin _V Dare_
John Doe manifesto
San Diego Daily Transcript
Human Events
2007-03-27 10:11PDT (13:11EDT) (17:11GMT)
_Reuters_
USA forces have caught Iraq car bombers responsible for 900 murders
"U.S. forces captured two leaders of a major car bomb cell responsible for attacks that killed around 900 Iraqis, mostly in the Shi'ite district of Sadr City in Baghdad, the U.S. military said on Tuesday... It said another 1,950 had been wounded."
2007-03-27 10:42PDT (13:42EDT) (17:42GMT)
Laura Mandaro _MarketWatch_
ITT fined $100M for disclosure of night-vision technology to Red China>

2007-03-27
Peter Elstrom _Business Week_
Senator Dick Durbin is weighing a proposal that would require companies to try to hire Americans before bringing in temporary foreign workers
"Such a requirement would be controversial with companies but popular among employees. 'I think it's important that someone of Durbin's stature is considering something like this.', says Marcus Courtney, president of the Washington Alliance of Technology Workers, a union-backed group... According to a summary of Durbin's draft proposal, before they could use such visas, companies would have to give a written pledge, or 'attestation', that they made a good-faith effort to hire American workers first and that they were not displacing any American workers by bringing in non-U.S. employees. [They would not be required to prove that they actually did make a good-faith effort to recruit US citizens.]... The Durbin draft summary says that companies would have to pay workers the highest salary as determined by 3 different measures, including the local prevailing wage [determined how?] and the median wage for all workers in the particular occupation, according to one person who has seen the draft. That, in turn, would raise wages in many cases... Durbin is considering giving the department the ability to conduct random audits of any company that uses the H-1B program and requiring it to conduct annual audits of companies with more than 100 employees that have 15% or more of those workers on H-1Bs. H-1B workers may also have a confidential complaint line and stronger whistle-blower protections... Robert Hoffman, vice-president for [lobbying] at Oracle and spokesman for Compete America, a trade [lobbying] group advocating for more visas... Hoffman says that a requirement for U.S. companies to try to hire American workers first doesn't make sense. 'To focus on that is missing the whole point of the program.', he says. Hoffman says that tech companies face a shortage of skilled workers so they should have the latitude to hire talented employees, wherever they're from... A requirement to hire Americans first would present particular problems for Indian out-sourcing companies that operate in the U.S.A... 'That kind of proposal may not work.', says Sridhar Ramasubbu, chief financial officer for the Americas and Europe at Wipro. 'Companies need to go and get talent wherever it is available.'... 'My personal opinion', says [TJ, a sys admin], 'is that big business has way too much power on Capitol Hill.'"

2007-03-27
Suzanne Gamboa _AP_/_Herald News Daily_
Flake-Gutierrez proposal faces obstacles
Benton Crier
"McCain broke with Kennedy and said he is looking at proposals that could pass, including one requiring illegal immigrants to self deport and apply for jobs in the U.S.A. through private employment centers set up in certain countries... Even so, 'there aren't enough Democrats in the House to pass [reprehensible immigration law perversion]. There aren't enough senators, Democratic senators... to pass it.', Gutierrez said... Democrats also are facing opposition from unions. Many AFL-CIO member unions and the International Brotherhood of Teamsters are concerned that employers will choose to hire foreigners over more expensive American workers. They want limits on work visas for foreigners, but also full labor protections that would let them join unions."

2007-03-27
"Realist" _Blog Critics_
Take the money and run: Happy talk about economy while ignoring considerable evidence to the contrary

2007-03-27
Edwin S. Rubenstein _V Dare_
Bill Gates and the tech skill shortage lie
"his assertion that foreign scientific and engineering talent is needed for U.S. economic success simply isn't supported by the facts. We deconstruct an op-ed Gates recently published on the issue... Economics 101 teaches that when demand exceeds supply, prices will rise. If, as Gates suggests, there is a shortage of scientists and engineers, the salaries paid to them should be rising. But they aren't. Starting salaries offered to computer science BAs in the Class of 2006 were 2.2% above the prior year's, according to the National Association of Colleges and Employers. With inflation at 3.2%, this translates to a 1.2% reduction in real salaries. And 2006 was a fairly good year for these folks. Over the prior 4 years (2001-2005) the real starting salaries of computer science BAs fell a whopping 12.7%. Newly minted MAs suffered a similar fate. Real starting salaries for computer science MAs fell 6.6%, while those of computer engineering MAs fell a whopping 13.7%, between 2001 and 2005... Employment in what the Bureau of Labor Statistics calls 'Computer and Mathematical Occupations' increased by 37,400 positions, or by 1.3%, from 2004 May to 2005 May. (Table 1.) These are the most recent employment figures posted on the BLS web site. The 100K/year figure cited by Gates is based on a BLS's forecast [Daniel E. Hecker, 'Occupational employment projections to 2014', Monthly Labor Review, 2005 November (pdf)] of computer-related job growth over the 2004 to 2014 period. It includes jobs in software publishing, data management, and other largely non-technical support fields. Employment of software engineers is projected to increase by 369K -- or by 37K per year -- over the decade 2004 to 2014. Moreover, BLS expects computer related employment growth to slow '...as the software industry begins to mature and as routine work is routinely out-sourced over-seas'. Similarly, Gates' claim of 'a dramatic decline' in the number of students with computer science degrees doesn't hold. Between 1999 and 2004 (the most recent year of available data) the number of U.S. citizens enrolled in graduate level computer science programs rose by 5,930, or by 25.1%. (Table 2.) This reflects a remarkable commitment to computer science education, especially given that 1999 was the peak of the dot.com bubble. We can only wonder at how many more U.S. citizens would have entered the field had starting salaries been allowed to rise. Alas, Mr. Gates and his H-1b-dependent cronies will never allow that to happen... The law requires employers to pay H-1b workers either the same wage as other employees with similar skills, or the 'prevailing wage', whichever is higher. Sounds good, until you realize that: a) employers write H-1b job descriptions so as to insure that no native workers have comparable skills, and b) employers are allowed to conduct their own wage surveys (pdf) in calculating the prevailing wage. In his comprehensive analysis of this scam (alternate link, author John Miano writes: 'Through this mechanism, employers paying low wages are simply re-affirming their own low standards, rather than providing a real comparison to industry or wider labor market standards.' Miano reports that prevailing wages as calculated by computer industry employers are about $22K less than the median computer industry wage estimates of the Bureau of Labor Statistics... while our average test scores are mediocre, the U.S.A. is a leader with respect to the gap between our best and worst performers. Our best and brightest are equal to, or better than, those of other advanced countries. Our worst rank, well, among the worst anywhere. For several reasons, immigrants exert more of a downward test score drag here than in other advanced countries. First, they account for a larger share of the population. Only 7 of the 27 OECD countries have larger foreign born population shares than the U.S.A. Second -- and more importantly -- our immigrants do poorly on standardized tests compared to the immigrant populations of other advanced countries. The U.S.A. ranked 18th out of the 20 high income countries surveyed by the International Adult Literacy Survey. Our immigrants scored 25% below the mean scores of the top 2 countries (Ireland and Denmark), and statistically out-performed their counterparts in only 1 country -- France. Immigration is not the only factor in US under-performance. The test score gap between U.S.A.-born whites and Asians and their Black and Hispanic counterparts range from 19% to 25%. Take out immigrants along with native-born Blacks and Hispanics, and our international rankings soar -- to second highest in verbal, and fifth highest in math, on a test administered in 17 high income countries. Gates might respond that reorienting our immigration policy towards skilled labor would stop the immigrant impact on US average test scores (although he has never called for unskilled immigration to be curtailed). But this would also mean more competition, not merely for our own tech graduates, but especially for Black and Hispanic Americans trying painfully to make their way into the profession. What might be good for M$ [executives or] share-holders is not good for Americans -- or America."


2007-03-28 (5767 Nissan 09)

2007-03-27 17:00PDT (2007-03-27 20:00EDT) (2007-03-28 00:00GMT)
Lou Dobbs _CNN_
Border Betrayal: Compean & Ramos

2007-03-28
Joe Napsha _Pittsburgh Tribune-Review_
Region's firms scramble for cheap-worker visas
"But, Kim Berry of Sacramento, president of the Programmers' Guild, a 'virtual' organization representing U.S. programmers, believes there are a sufficient number of U.S. computer programmers with the skills needed. Companies are going overseas to find less expensive labor. 7 of the 10 biggest users of the visas are staffing agencies, 'that provide no value', Berry said. 'They're hurting the profession.'... 'U.S. students see opportunities in pursuing medical school and law school', instead of the degrees in IT, Bryant said."

2007-03-27 22:00PDT (2007-03-28 01:00EDT) (2007-03-28 05:00GMT)
Karen Brooks _Dallas Morning News_
David Swinford, chair of the Texas House State Affairs committee vows to kill 40 bills that would curb illegal alien invasion
WFAA
"'Good try, but we aren't in the immigration business.', said David Swinford, chairman of the House State Affairs Committee. Mr. Swinford, R-Dumas, said this week that he would let about 40 bills, such as one that would challenge the citizenship status of children born to illegal-immigrant parents, languish in his committee... Their impending death puts the brakes on a movement in the state Capitol to restrict or punish illegal [aliens] and their children. Proponents said that they were disappointed and that law-makers should have a chance to debate the issues. Still alive -- so far -- are bills that would make illegal immigrants pay out-of-state tuition rates at state colleges; resolutions demanding that the federal government crack down on illegal immigration; and a bill that would require local police to ask people they contact about their citizenship status... The decision comes as a long list of witnesses prepares to testify today on immigration before a joint meeting of Mr. Swinford's committee and the House Border and International Affairs Committee... Texans consistently say in polls that they don't think illegal immigrants should have access to public services such as health care... His Panhandle district includes portions of Packing House Alley, which includes Swift & Co.'s sprawling meat plant in Cactus."

2007-03-28
David Wessel & Bob Davis _Wall Street Journal_
Pain from "free" trade spurs second thoughts

2007-03-28 08:04PDT (11:04EDT) (15:04GMT)
Robert Schroeder _MarketWatch_
US durable-goods orders rose 2.5% in February: Down 0.1% excluding transportation

2007-03-28 10:30PDT (13:30EDT) (17:30GMT)
Lou Dobbs _CNN_
Lou Dobbs testified to congress on free trade and "free trade"
"There is nothing free about ever-larger trade deficits, mounting trade debts and the loss of millions of good-paying American jobs. Since the beginning of this new century, the United States has lost more than three million manufacturing jobs. Three million more jobs have been lost to cheap overseas labor markets as corporate America campaigns relentlessly for 'higher productivity', 'efficiency', and 'competitiveness', all of which have been revealed to be nothing more than code words for the cheapest possible labor in the world. Corporate America and our country's political elites have combined to put this country's middle-class working men and women into direct competition with the world's cheapest labor. Salaries and wages now represent the lowest share of our national income than any time since 1929. Corporate profits have the largest share of our national income than at any time since 1950. The pursuit of so-called free trade has resulted in the opening of the world's richest consumer market to foreign competitors without negotiating a reciprocal opening of world markets for U.S. goods and services. That isn't free trade by any definition, whether that of classical economists like Adam Smith and David Ricardo or that of current propaganda ministers who use the almost Orwellian term to promote continuation of the trade policies followed for the last 3 decades... I believe, as I hope you and the majority of all members of this Congress believe, irrespective of your political party, in the importance of an international system of trade and finance that is orderly, predictive, well-regulated, mutual and fair. Reciprocity does not in any way connote protectionism. Mutuality does not in way connote economic isolationism. But both terms when applied to our trade policy require a pragmatism and a commitment to the domestic and national interests of this country in all international agreements. And I believe, as I hope you do, that no international agreement of any kind should ever again be signed by this government without clear, honest understanding of the potentially awesome impact that such agreements have on the lives of our working men and women, our environment, and our quality of life."

2007-03-28
Bradley S. Klapper _USA Today_
USA lost top spot in ability to leverage IT
"The United States, which topped the World Economic Forum's 'networked readiness index' in 2006, slipped to seventh. The study, out Wednesday, largely blamed increased political and corporate interference in the judicial system... cited the United States' low rate of mobile telephone usage, a lack of government leadership in information technology and the low quality of math and science education... the U.S. market environment remains the best in the world in terms of how easy it is to set up a business, get loans and have access to market capital. Nordic countries -- traditionally strong in all surveys conducted by the Geneva-based Forum -- dominated the top of the rankings. Denmark edged Sweden for the top spot, while Finland was behind in fourth. Singapore, which topped the poll in 2005, was the top Asian nation in third. Rounding out the top 10 were Switzerland, fifth; Netherlands, sixth; Iceland, eighth; Britain, ninth; and Norway, 10th."

2007-03-28
_AP_/_Lexington Herald-Leader_
Comair union employees to split $68M when company exits bankruptcy

2007-03-28
Michael Cutler
_Family Security Matters_
US border patrol agents have been reduced to the equivalent of school crossing guards

2007-03-28 15:00PDT (18:00EDT) (22:00GMT)
Lou Dobbs _CNN_
Bush chides Dems for attempt to ensure defeat in Iraq and Afghanistan: Flake-Gutierrez proposal, SPLC
George W. Bush: Now, some of them believe that by delaying funding for our troops they can force me to accept restrictions on our commanders that I believe would make withdrawal and defeat more likely. That's not going to happen. If Congress fails to pass a bill to fund our troops on the front lines, the American people will know who to hold responsible... I want to share with you how two Iraqi bloggers -- they have bloggers in Baghdad just like we've got here -- describe it. Displaced families are returning home. Marketplaces are seeing more activity. Stores that were long shuttered are now reopening. We feel safer about moving in the city now...
Kitty Pilgrim: Talk, talk, talk. And some in Congress say [Red China] has been dictating unfair trade terms for years.
Senator Chuck Grassley (R-IA): The problem is, over a long period of time, going back to the Clinton years and continuing under the Bush years, we have really used kid gloves approach to [Red China]. I don't see it. I think that we need to be tougher.
Kitty Pilgrim: Senator Grassley, along with senators Charles Schumer, Lindsey Graham and Max Baucus, want new legislation to stop countries from manipulating their currency for a trade advantage. The biggest offender, [Red China]. Law-makers and manufacturers charge that [Red Chinese] currency is under-valued by 40%. That's the equivalent of a 40% discount on everything [Red China] sells in the United States. That means [Red China] floods the United States market with unfairly cheap goods, leaving no way for American factories to compete against artificially low prices. The strategy has made [Red China] rich. [Red China] now dominates the U.S. market in manufactured goods, electronics, clothing, toys, auto parts, furniture, household products. Unless there is some solution, the United States risks losing virtually all its manufacturing jobs to [Red China]. The House bill is being proposed to put tariffs on [Red Chinese] products.
Representative Tim Ryan (D-OH): I think the Democrats being in charge and having a push from small businesses and labor is really helping the matter out. And I think at the end of the day, that's -- that's the kind of coalition that we need to pass anything.
Kitty Pilgrim: The House bill is using World Trade Organization rules to argue for trade sanctions to be put on [Red China]. They say currency manipulation is an export subsidy which is not allowed under WTO rules. Now, many in Congress blame the Bush administration for letting this trade war become a crisis. Senator Graham has said the goal is to get this administration off the sidelines, quit playing referee, and become an advocate for fairer trade with the [Red Chinese] -- Lou.
Lou Dobbs: It also, it seems to me, would be helpful if this administration would become an advocate for the American people, working men and women, and the national interest when it comes to international trade. Something they have refused to do to this point...
Representative Brian Bilbray (R-CA): Well, first thing you don't want to do is tell the whole world you're going to reward people if they come here illegally, and this bill creates special status for them and it does not guarantee we'll finally stop the number one source of illegal immigration and that is illegal employment. Give a simple systems so we can crack down on the people who create the illegal immigration problem, and that is those who are paying people to come here illegally, the employers.
Lou Dobbs: You have what's called a touchback provision... Which requires leaving the country for 24 hours and then the illegal can then re-enter the United States and reside and work in the country.
representative Jeff Flake (R-AZ): It's just one provision of many. If you're here illegally now... I take issue with the amnesty charge... Amnesty is what we did in 1986. We said if you can prove you've been here for a certain period of time, you get a shortcut to a green card. We do the opposite her. We say if you are here illegally and you wish to stay, you pay a fine, go through a background check, you go to the back of the line, not the front of the line, and then you also have to go out of the country and make a legal entry into the country. And so it's only one of many things, and there are many provisions with regard to strengthening the border and Congressman Bilbray was exactly right in terms of enforcement, we've got to enforce at the employer level. Nearly half of those here illegally didn't sneak across the border in the first place. They came legally and have over-stayed.
Lou Dobbs: You know, I always have to ask this question. How in the world would you know that? We've got 600K criminal illegal aliens free in this country and ICE, no one, any law enforcement agency has any idea where they are. We have no real number for the estimates range from half a million to three million people entering the country illegally every year, and I hear things like that, and I just wonder how do you know that?
Jeff Flake: You know that because if they were issued a legal visa, there is an exit point that they're supposed to go home. They haven't. So we know how many are staying beyond their visa.
Lou Dobbs: But you've still got to know how many of the rest, don't you?
Jeff Flake: Oh, yes. And that's exactly what this bill is about. It's about bringing people out of the shadows.
Brian Bilbray: Twelve years we haven't initiated the exit visa, but the real key here is that you create a special status and a special program for people who are illegally here, and the concept of not even everyone has to go step out within six years, but if you show up at the border and say I have been illegally in the country, I violated the law, and here I am, you have to then let that person in, but if somebody shows up and says I haven't broken your laws, I haven't violated your sovereignty, they don't get in. And that's the big problem we have.
Jeff Flake: That's completely wrong. And under this legislation if you are here illegally and you wish to adjust your status and get a green card, you can't adjust your status until everyone who is in the backlog, who is in the queue ready goes through the system and so you are not rewarding. In fact, they could get -- if their goal is citizenship, they would be better off going out of the country and entering through a guest worker program later.
Brian Bilbray: It's a special program for the illegals and that's the issue. You do put them ahead of the rest of the world.
Lou Dobbs: Your view is -- well, let me just ask you this. If we could put up a slide here, because this is something most people don't talk about, gentlemen, I would just like to hear your view. We bring in 2M people a year into this country legally, and I would like if we could have that information up on the screen so our audience at home could see it.
Brian Bilbray: More than the rest of the world combined.
Lou Dobbs: It's pretty remarkable. 2M people legally admitted to the United States each year. 400K H-1 visas each year. 900K other employment visas each year. 600K student visas issued each year. 455K temporary employment transfers granted. In addition, over 700K legal citizens. In addition, 1M permanent residents. My gosh, what in the world are you folks talking about?... I am just as excited about legal immigration. I'm more excited, I think, probably because it puts the lie to the nonsense of the president of the United States is saying that we cannot operate in this country without a guest-worker program. We have tons of guest-worker programs. What in the world are we doing?
Jeff Flake: Well, when you have nearly 5% of the current work force here is illegal and our economy is doing well with that 5% working, what are we going to do? Are you going to deport 5% of the work force? [YES!] If you are -- but if you can see we need them [We do NOT!], then we need more legal immigration. [No, we need LESS immigration.]
Brian Bilbray: Lou, stop paying them to be here. You don't need to deport them. We didn't ship them in. It took 30 years of encouraging people to pay people to be here illegally. Stop paying them. Quit giving them benefits for being here illegally....
Lou Dobbs: I would like to just say that, you know, I think you and I have decidedly different views on a number of things, but I would like to take up, first of all, the facts clearly showing in my judgment that illegal immigration is squeezing this nation's middle class, that it is not beneficial. Here's what your 2006 summer Southern Poverty Law Center intelligence report said that... I 'repeatedly and angrily rejected the idea that racism animates the anti-illegal immigration movement or its leaders'. Wow. What are you saying about me? Are you calling me a racist? Are you calling me a liar? What are you doing there? It's a little nuanced for me.
Mark Potok, SPLC: No. It's unrelated to -- I don't think you're a racist at all, and we've not argued that. You know what, we are really saying, Lou, is that your show, which is an important show which plays in an hour 7 days a week, that is, you know, commonly seen by the nation as a leading news hour, your show, I think, covers a movement that, in effect, is not real. IOW, you simply do not cover the unsavory aspects of this movement. Whether one agrees or disagrees with the goals of the anti-illegal immigration movement. So IMO, there are numerous instances in which the Dobbs show, in which your show, has simply not covered major developments in this case.
Lou Dobbs: Like what?
Mark Potok: I think, for instance, a very good example is the way the show treated the Proposition 200 battle in 2004 in Arizona. As I imagine people will remember, this was essentially proposition which would limit very severely any kind of benefits given to undocumented immigrants.
Lou Dobbs: And that bill won passage by the people of Arizona.
Mark Potok: Absolutely.
Lou Dobbs: In point of fact.
Mark Potok: Absolutely. But the point is that just a couple of weeks before that bill, in fact, went to the polls, before that proposition went to the polls, a woman named Virginia Abernethy was appointed to head their national advisory board. This became immediately a scandal really Arizona-wide. Virtually every paper and news-cast in Arizona covered the fact that she was, in fact, a member of a white supremacist group. Or in her own words, a self-described white separatist. This really affected what was said in Arizona. It was on all the debates, on all the front pages.
Lou Dobbs: Right.
Mark Potok: And yet, the show, your show, never touched that fact at all. And you know, that is the essence of the criticism is that time and time and time again that has happened.
Lou Dobbs: Time and time again...
Mark Potok: I would like to offer another brief example.
Lou Dobbs: This isn't brief, Mark. You've been talking now for two minutes, so if I may.
Mark Potok: Go ahead.
Lou Dobbs: You have taken issue on the coverage of illegal immigration, but you have also taken issue with some of the facts on this program. By the way, in terms of Proposition 200, I didn't consider her involvement one way or the other material. She was never a guest on this broadcast, and played whatever role she did in support of that legislation. She was hardly, IMO material, but that may be a difference of opinion between and you me.
Mark Potok: Well, it's a question of journalism and reporting on what this movement really looks like.
Lou Dobbs: What we are trying to do is get the facts.
Mark Potok: As opposed simply having a polemic about the merits of immigration.
Lou Dobbs: You know, I am most impressed with the polemics of illegal immigration because in this country and I hope you heard congressman Flake and congressman Bilbray. The facts of illegal immigration in this country are there for all to look at. But there is a concerted movement in this country, which you don't talk about, of open borders and pro-amnesty for illegal aliens to the aversion to the discussion of the impact. Four industries, for example -- construction, leisure, hospitality, landscaping, meat-packing. The list goes on. In which it is empirically demonstrated that wages are going down because of illegal immigration. And to suggest, as you have, that there is a racial tone within being anti-illegal immigration, I am not aligned with any, any whatsoever, zero, any, any...
Mark Potok: But Lou, the criticism isn't that you are a racist or anything like that. The criticism is that in the actual movement, the movement that is out there existing on the ground, there are many people who are animated by very ugly ideas, and sometimes just plain wacky. The fellow you just had on your air a couple of segments ago, Chris Simcox, is a man who has told people, who said publicly, that he has spotted the [Red Chinese] army maneuvering on the Mexican border. You know, have you had him on your air at least 17 times, probably a great deal many more times, and that has never come up. Our point...
Lou Dobbs: First of all, I didn't know that. But it's fascinating. That sounds like the real story here. Mark, I've got to apologize. We are out of time. We've used up, what is it, 6 minutes here. Mark, I'm glad you don't think I'm a racist. I think that you have to take a real view. And the empirical view here, the factual view of illegal immigration, I think, is critically important. I know the Southern Poverty Law Center does some good things, but I don't believe it's appropriate or fair or responsible of you to focus on, if you will, the immaterial and I would accuse you of the same thing you did me, leaving out some of the facts, and the facts are what are driving us here.
Mark Potok: Our job is to study racism and the radical right.
Lou Dobbs: Good. And our job is to get to the reality. And we appreciate it, and we will have you on, I hope, soon, and you joined us, and we'll have more of your thoughts. OK?

2007-03-28
_Times of India, India_
Indian IT bodyshops in rush for H-1B lottery
"H-1B petitions for the Fiscal Year (FY) 2008 H-1B cap, which is to begin on 2007 October 1, can be filed 6 months in advance (ie 2007 April 1)..."

2007-03-28
_Economic Policy Institute_
Agenda for Shared Prosperity
Ron Hira on out-sourcing America's technology and knowledge jobs

2007-03-28
Gary M. Galles _Lew Rockwell_
The Constitutionalist


2007-03-29 (5767 Nissan 10)

2007-03-28 17:00PDT (2007-03-28 20:00EDT) (2007-03-29 00:00GMT)
Lou Dobbs _CNN_
War Within: Addiction

2007-03-28 19:04PDT (2007-03-28 22:04EDT) (2007-03-29 02:04GMT)
Jeremiah Marquez _AP_/_North San Diego County Times_
Prosecutor says engineer wanted to help Red China
Houston Chronicle
USA Today
"Assistant U.S. Attorney Greg Staples painted Chi Mak as a longtime agent who had been sending sensitive material to [Red China] since 1983, two years before he became a U.S. citizen. Federal agents asked Mak why he did it, the prosecutor said in his opening argument. 'The answer was very simple. The defendant said ''I wanted to help [Red China].''', Staples said... [Mak] pleaded not guilty to conspiracy to export U.S. defense secrets to [Red China], possession of property in aid of a foreign government and failure to register as a foreign agent. If convicted, he could get more than 50 years in prison... Staples told the jury investigators arrested Mak's brother and the brother's wife in 2005 October at Los Angeles International Airport as they prepared to travel to Hong Kong. A CD-ROM hidden in a book they were carrying contained Chinese folk songs, home-work from Mak's nephew and an encrypted copies of documents about a submarine propulsion system, authorities have said. According to court documents, investigators found in Mak's home restricted documents on the experimental destroyer...and lists in Chinese asking him for information about torpedoes, electromagnetic artillery systems and technology used to detect incoming missiles."

2007-03-28 19:05PDT (2007-03-28 22:05EDT) (2007-03-29 02:05GMT)
_World Net Daily_
Revelation of conflict of interest prompts Feinstein's exit from Senate Military Construction Appropriations SubCommittee
"As reported in Metroactive, an on-line report from the Silicon Valley, Feinstein's resignation followed 6 years of subcommittee work during which time her alleged conflict of interest stemmed from her husband Richard C. Blum's ownership of Perini Corp. and URS Corp. Feinstein, chairman and ranking member of the subcommittee, regularly reviewed and accepted contracts from her husband's companies for not only construction work for military bases, but also addressing 'quality of life' issues for the veterans of the United States military services... 'She regularly took junkets to military bases around the world to inspect construction projects, some of which were contracted to her husband's companies, Perini Corp. and URS Corp.'... 'You would think that, considering all the money Feinstein's family has pocketed by waging global warfare while ignoring the plight of wounded American soldiers, she would show a smidgeon of shame and resign from the entire Senate, not just a subcommittee.', Byrne wrote. 'Conversely, you'd think she might stick around MILCON to try and fix the medical-care disaster she helped to engineer for the vets who were suckered into fighting her and Bush's panoply of unjust wars.'... According to those reports, from 2001 to 2005, URS earned $792M from military construction and environmental clean-up work approved by MILCON, while Perini collected $759M for the same."
Senator Feinstein's Iraq conflict

2007-03-28 19:10:29PDT (2007-03-28 22:10:29EDT) (2007-03-29 02:10:29GMT)
David Sirota _Denver Post_
Marriage of hypocrisy and corruption
Tom Paine

2007-03-29
Me Anderson & Ellen Simon _AP_/_Lexington Herald-Leader_
Circuit City plans to replace 3,400 better-paid store employees with cheaper ones
Seattle Post Intelligencer
Stephanie Armour: USA Today/Gannett
Philip J. Schoonover, CEO of Circuit City Stores, Inc. Cash compensation $4,514.975, Stock options $5,459,409

2007-03-29 05:30PST (08:30EST) (13:30GMT)
Subri Raman & Tony Sznoluch _DoL ETA_
un-employment insurance weekly claims report
current press release
"The advance number of actual initial claims under state programs, unadjusted, totaled 271,379 in the week ending March 24, a decrease of 5,655 from the previous week. There were 265,370 initial claims in the comparable week in 2006. The advance unadjusted insured unemployment rate was 2.2% during the week ending March 17, unchanged from the prior week. The advance unadjusted number for persons claiming UI benefits in state programs totaled 2,837,847, a decrease of 31,951 from the preceding week. A year earlier, the rate was 2.1% and the volume was 2,750,543. Extended benefits were not available in any state during the week ending March 10."
graphs

2007-03-29
_Brownsville Herald_
Dagobert Barrera stages flag-filled demonstration outside boder patrol ofice, for release of Compean & Ramos

2007-03-29
Jared Bernstein _Huffington Post_
Bad week for workers
"First, there was a truly weird announcement Wednesday from the big electronics retailer, Circuit City. In a press release full of the usual claims about how big changes would position the firm to make 'improved and sustainable returns in today's marketplace', they announced that they plan to layoff 3,400 sales associates. That part's not unusual; restructurings often involve lay-offs. What's weird is they said they're going to hire a new sales force at lower wages. Talk about in-your-face management... replacing a big chunk of your work-force with lower-paid workers is a recipe for lousier service, fewer sales, and lower profits."

2007-03-29
David Cay Johnston _NY Times_
Gini index of income increased (with graph)

2007-03-29 06:53PDT (09:53EDT) (13:53GMT)
E. Ralph Hostetter _Cecil county Whig_
Grand ideas to solve illegal alien invasion
"The purpose of the U.S.-Mexican border wall is for the protection of U.S. sovereignty, the protection of the U.S. citizen from crime and the spread of international terrorism into the U.S.A. These are all decent, honorable reasons. With the application of the genius of the American entrepreneur and his vast ideas, such a 2K-mile wall could be built in less than a year. The 2K miles of the Louisville-Nashville Railroad was converted from narrow gauge to standard gauge (distance between the rails) in a single day. Six thousand workers were placed along the railroad. At dawn on 1886 May 30, work began, and at 18:00 that evening, trains rolled over the line. By locating 50 independent steel erection companies in the 5-state area along the U.S.-Mexican border, providing specifications for the wall, obtaining bids for 40 miles each of construction, letting the 50 contracts that would begin construction simultaneously with substantial bonuses for completion ahead of time, the length of the wall is now only 40 miles... Voter registration personnel on a normal Presidential election day handle 54 million voters in a 12-hour period. Digital photos and the scanning of fingerprints would be done at the same time."

2007-03-29 07:51PDT (10:51EDT) (14:51GMT)
Rex Nutting _MarketWatch_
2006Q4 GDP increase revised to 2.5% rate (with graph)
BEA press releases

2007-03-29 09:58PDT (12:58EDT) (16:58GMT)
_Fox_
Valley Park, MO mayor continues fight against illegal aliens
Belleville News Democrat
St. Louis Post-Dispatch
"Since last summer, Valley Park has spent about $80K on its city attorney and two outside lawyers to defend the city's stance against illegal immigrants. The city has received $8K in donations to help offset the cost, some after it solicited contributions on its web site. In July, Whitteaker and the board enacted an ordinance that fined businesses and landlords $500 for hiring and renting to illegal immigrants."

2007-03-29
_ICE_
ICE work-site enforcement investigation yields 77 arrests
"The Social Security Administration, Office of the Inspector General, confirmed that the majority of Tarrasco Steel employees were using unauthorized [socialist insecurity numbers] for employment. ICE obtained copies of payroll records for the employees for verification of the employees' status in the United States and to substantiate the allegations of criminal misconduct. Gonzalez allegedly falsified and altered information on the I-9 Employee Eligibility Forms."

2007-03-29
Barbara Anderson _American Chronicle_
Police jailed for 10 years for police dog's assistance in arrests of illegal aliens

2007-03-29 11:43PDT (14:43EDT) (18:43GMT)
Craig Tenbroeck _North San Diego County Times_
Tensions over bodyshopping site in Vista

2007-03-29
Michael Cutler
_Family Security Matters_
Politicians attempt to create illusion that they're getting tough on illegal alien invasion without really changing the status quo
"In point of fact, for decades our nation has only attempted to provide an illusion of enforcement and the illusion does not work! There are millions of illegal aliens in the United States. Fraud runs rampantly through the immigration benefits program. We have a Visa Waiver Program for nonimmigrant aliens from 27 countries. We have no idea whether nonimmigrant aliens depart the United States before their authorized period of admission expires... There are fewer than 4K special agents at ICE dedicated to enforcing the immigration laws for the entire United States... New York City covers and area of about 400 square miles and has slightly more than 8M residents... there are about 37K police officers patrolling New York City's streets. Do the math and you quickly see what is really going on. The NYPD has about 10 times more police officers than ICE has special agents... As for the economic impact of illegal immigration, I would urge you to read a report for the Center for Immigration Studies by no less an authority than George J. Borjas, a noted economist and the Robert W. Scrivner Professor of Economics and Social Policy at the John F. Kennedy School of Government, Harvard University."

2007-03-29
Jim Brown _Journal Chretien_
Congress-critters demanding visas for illegal aliens from Venezuela

2007-03-29
Brady McCombs _Arizona Daily Star_
Border Patrol's new Tucson sector chief begins daunting task

2007-03-29
_Click Press_
Anthony and the Magic Picture Frame teaches American History
"The chapter about Lindbergh's flight is really about choosing one's destiny. The story of Lou Gehrig is really about living a virtuous life. The chapter about Thomas Edison is really about the benefits of business leadership and hard work. The story of Apollo 11 is about wonder, taking risks, and courage. The story of Dr. Jonas Salk is really about dedicating one's life to a higher purpose. When Anthony meets his immigrant great-grand-father at Ellis Island, it's really a story about what it means to be an American. Anthony's observation of D-Day and the liberation of the death camps during the Holocaust is a testament to the reality of evil and the need to fight it."

2007-03-29
Elliot Spagat _SC State_
2 executives fined for employing illegal aliens
"Two executives at a company that once helped build a fence to keep illegal immigrants from crossing the Mexican border were sentenced Wednesday to 6 months of home confinement for hiring undocumented workers. Mel Kay, founder, chairman and president of Golden State Fence Co., and manager Michael McLaughlin had pleaded guilty in federal court to knowingly hiring illegal aliens. U.S. District Judge Barry Ted Moskowitz ordered each to serve 1,040 hours of community service and spend three years on probation. Kay, 64, was fined $200K as part of a plea agreement, and McLaughlin, 42, agreed to pay $100K."

2007-03-29
John Agar _Grand Rapids Press_/_Michigan Live_
Customs sweep detains 41 in West Michigan
"Immigration authorities said they targeted illegal aliens who committed crimes and posed a danger to the community. Of the 41, one had been charged with murder, while others were convicted of sexually abusing children or assault, ICE spokesman Greg Palmore said. Authorities targeted specific detainees based on records and intelligence."

2007-03-29
_Corruption Chronicles_
New Bedford raid on illegal aliens opened jobs for US citizens and other legal residents
"Those who say illegal immigrants are not taking jobs from Americans need only look at a working class Massachusetts town where hundreds of locals have rushed to apply for jobs at a factory recently raided by immigration officials... Within days of the immigration raid, more than 400 local residents in the depressed factory and fishing town with the state's highest unemployment rate, applied for the newly vacant jobs. New Bedford's unemployment rate is nearly double the national rate although its estimated 100K residents are more than willing to work. The city's mayor sees the immigration raid as a positive thing that has created hundreds of new jobs for New Bedford's qualified and legal residents."

2007-03-29
Randall A. Meushaw _Conservative Voice_
Ron Paul: Tip of the Spear


2007-03-30 (5767 Nissan 11)

2007-03-29 18:17PDT (2007-03-29 21:17EDT) (2007-03-30 01:17GMT)
Brent Jones _Baltimore Sun_
69 illegal aliens caught in raid on Baltimore body shop
WMDT
San Diego Union-Tribune
abc
Baltimore Examiner
"Federal agents arrested 69 employees in raids Thursday on Baltimore area businesses -- including sportswear fashion maker Under Armour Inc. -- that officials said employed illegal immigrants provided by a temporary employment agency. The U.S. Immigration and Customs Enforcement targeted Jones Industrial Network, a staffing firm [body shop] located downtown, and seized $630K from the company's bank account as agents hauled off workers in buses and vans from 8 local businesses. The raids come a day after a federal judge imposed a 5-month prison sentence on the owner of local Japanese restaurants for hiring illegal workers and is part of a national effort to dissuade employers from violating federal immigration law. ICE officials said their investigation focuses on the temp agency. They said none of the other businesses -- including Under Armour and Dixie Printing and Packaging Corporation -- are targets... Many of the detainees are from Central American countries, including El Salvador, Honduras and Costa Rica. They are being held at the York County Prison in Pennsylvania and the Dorchester County and Worcester County detention centers, immigration officials said... Other companies raided Thursday were: Tessco Technology, BP Castro, Baltimore Metal and Commodities of Baltimore County; C Steinweg, Beacon Stevedoring and Pritchard Brown of Baltimore."

2007-03-29 18:44PDT (2007-03-29 21:44EDT) (2007-03-30 01:44GMT)
_Pine Bluff Commercial_
77 illegal aliens arrested in quad-state area
Clarion Ledger
THV
"A 5-month long investigation culminated Thursday with the arrest of 77 illegal aliens working on construction projects in Mississippi, Arkansas, Louisiana and Tennessee. Many of those arrested worked for the Greenville-based Tarrasco Steel, a statement from U.S. Immigration and Customs Enforcement said, and were employed on construction of a new U.S. 82 bridge over the Mississippi River between Greenville and Lake Village, AR. Tarrasco, owned by Jose S. Gonzalez, has been under ICE investigation following allegations of criminal misconduct. Tarrasco Steel provides steel re-bar and employees for construction jobs. The Massman Construction Co. was also found to have employed illegal alien workers in New Orleans. The majority of the Tarrasco Steel employees were using unauthorized Social Security numbers and Gonzalez allegedly falsified information on employee eligibility forms. The illegal aliens were working on the Mississippi-Arkansas bridge near Greenville; the U.S. 90 bridge in Gulfport, MS; the Huey P. Long bridge in Jefferson Parish, Louisiana; the Interstate 40 seismic retro fit in Memphis; and the Louisiana 1 bridge in Leeville, LA."

2007-03-30
Haya El Nasser _USA Today_
Documents confirm census bureau's roll in WW2 internments
"The Census Bureau turned over confidential information including names and addresses to help the Justice Department, Secret Service and other agencies identify Japanese-Americans during World War 2, according to government documents released today... The Census Bureau played a role in the confinement of more than 100K Americans of Japanese descent who were rounded up and held in internment camps, many until the war ended in 1945. In 1942, the Census turned over general statistics about where Japanese-Americans lived to the War Department... The newly released documents show that in 1943, the Census complied with a request by the Treasury Department to turn over names of individuals of Japanese ancestry in the Washington, DC, area because of an unspecified threat against President Franklin Roosevelt. The list contained names, addresses and data on the age, sex, citizenship status and occupation of Japanese-Americans in the area... Seven years ago, Prewitt dealt with controversy over Census questionnaires. Then-Senate majority leader Trent Lott, R-MS, urged people to skip any Census questions they felt violated their privacy."

2007-03-30
_Processor_
Intel to build another plant in Red China: Flake-Gutierrez proposal to increase H-1B visas, M$ still engaged in abusive behavior, IT growth still slow

2007-03-30
Patrick Thibodeau _Computer World_/_IDG_
Land rush for H-1B visas expected Monday
"The U.S. is making 65K H-1B visas available under one cap; An additional 20K visas are set aside to advanced degree graduates of U.S. universities. That latter visa cap is not expected to be reached as quickly. Beginning each April, the U.S. starts accepting applications for the visas, which are not actually made available until the federal fiscal year begins on Oct. 1. Last year, the cap was exhausted by May 26 -- the fastest that had ever taken place... Chris Bentley, a spokesman for the immigration service, said the agency is not predicting when the cap will be reached. But if applications hit the limit, some of applicants may have to settle for a random selection process. For instance, if UCIS receives 55K H-1B applications on Monday and another 30K on Tuesday, it will use a computer program to randomly pick the number it needs from the applications that arrive Tuesday to fill the 65K-visa quota. The rest would be rejected. The UCIS accepts more than it can hand out in the expectation that some will be rejected."
comments

2007-03-30
David Sirota _San Francisco Chronicle_
Unrest in Redmond
"With buzzing twenty-something worker bees and beige low-rise buildings dotting a bucolic setting, the M$ campus in Redmond, WA, looks like a cross between a university and a suburban office park. The comfortably tranquil image is carefully massaged by company icon Bill Gates, who cheerily testified to Congress this month that 'anyone here in the United States who has [computer or software engineering] skills is going to have a super-high-paying jobs'. Yet a darker reality emerges when talking to workers. They pointed me to company documents published by the worker advocacy group [union] WashTech, proving M$ salaries for mid-level full-time employees have been stagnating, even as company revenues rise. They fumed over how the company employs thousands of 'permatemps' -- full-time employees technically designated 'temporary' so the company does not have to pay them as well or provide them benefits. Showing how the immigration backlash extends beyond odious xenophobia and into legitimate economic worries, they lamented that wages are forced ever lower by M$'s use of the H-1B visa program -- a program that forces permatemps to compete with temporary, non-resident workers from other countries who are imported here by companies because they will accept low pay (government data shows tech companies pay H-1B workers $13K per year less than American workers in the same jobs). 'They say they need H-1B's because they can't find a qualified American.', whispered one permatemp in the hall outside his office. 'What they really mean is they can't find a cheap American.' Pay grades are only part of the ferment -- it is also anxiety over job security at a time when 1.1M American information-sector jobs have been eliminated in the past 5 years. While Gates told Congress that the demand for highly skilled computer workers 'is going to guarantee them all jobs', one 10-year M$ 'permatemp' making $25-per-hour with no benefits told me everyone knows better... Another permatemp said that while he helped build the new Vista operating system, he found not one M$ division that doesn't fear showing up and having their key-cards not work because all their jobs were sent to India. That concern is justified: A M$ slide presentation, also uncovered by WashTech, shows the company encourages foreign out-sourcing in most major decisions."

2007-03-30 13:33PDT (16:33EDT) (20:33GMT)
Robert Schroeder _MarketWatch_
US puts duties on paper from Red China
USA Today
"In a major policy shift, the Commerce Department announced sanctions against coated [Red Chinese] paper imports on Friday, the first time in 23 years that U.S. duty law has been applied to imports from [Red China]. Commerce Secretary Carlos Gutierrez said imports of [Red Chinese] coated free sheet paper would face preliminary countervailing duties ranging from 10.9% to 20.3%. Subsidies enjoyed by [Red Chinese] companies put U.S. producers at a disadvantage, said Gutierrez, who emphasized that the sanctions were legal under U.S. trade law... 'If it is deemed that a company is receiving illegal subsidies then we will go ahead and use the rules that are available.', he said. In contrast to the past, the U.S. is now able to quantify the amount of subsidies [Red Chinese] industries get from the government, he said. The case stems from a request in 2006 October from U.S. glossy paper manufacturer NewPage Corp. The Dayton, Ohio-based company asked the government to reconsider the policy of not applying the anti-subsidy law to [Red China], saying [Red Chinese] firms enjoyed tax breaks, debt forgiveness and low-cost loans. The company has initiated antidumping cases against imports from [Red China], Indonesia and South Korea in addition to the countervailing duty case. 'Affirmative determinations in these cases will be a significant step toward restoring free trade to our industry.', said Mark Suwyn, NewPage chairman and CEO, in a statement Friday. Imports of coated free sheet paper products from [Red China] rose by about 177% in 2006, valued at $224M, according to the Commerce Department."

2007-03-30 09:52PDT (12:52EDT) (16:52GMT)
Rex Nutting _MarketWatch_
Higher inflation, weaker spending according to census bureau
"The Fed's preferred measure of core inflation -- the core personal consumption [PCE] price index -- rose 0.3% in February, the biggest gain since August, the Commerce Department reported Friday... On a year-over-year basis, core inflation ticked up to 2.4% from 2.2%, moving further away from the Fed's comfort zone of around 2%. It's the highest since September."
BEA press releases

2007-03-30
Oren Dorell & William M. Welch _USA Today_
Local police face illegal aliens
"More than 60 law enforcement agencies across the country are teaming up with the federal government to have the power to arrest illegal immigrants, a move that could add hundreds of new officers to the effort."

2007-03-30
Justin Rubner _Atlanta Business Chronicle_
Georgia jobs filled with foreign employees
"Last year, Georgia employers filed 11,647 applications with the Department of Labor to hire or rehire foreign workers through the H-1B program, a 25% increase from the previous year. Just about every major corporation in the state sought H-1B workers, including The Home Depot Inc., Delta Air Lines Inc., The Coca-Cola Co., the former Cingular Wireless, SunTrust Banks Inc. and Equifax Inc. The U.S. State Department issued 135,421 new H-1B visas nationwide for employment during fiscal 2006, which ended Sept. 30... The irony is that in 2006 -- a healthy year for the technology market -- 305K Americans in computing, mathematical and technical service fields filed for unemployment, according to the Department of Labor. Even during the dot-com crash, while hundreds of thousands of high-tech American workers were losing their jobs, H-1B visa requests continued to pour in. And they continued to be granted. Just in Georgia, employers in 2002 filed 7,490 applications for H-1B workers. Nationwide that year, 355,605 H-1Bs were issued."

2007-03-30
Paul Hein _Lew Rockwell_
Momentous Trifles

2007-03-30

| | |
| --- | --- |
| DJIA | 12,354.35 |
| S&P 500 | 1,420.86 |
| NASDAQ | 2,421.64 |
| 10-year US T-Bond | 4.65% |
| crude oil | 65.87 |
| gold | 669.00 |
| silver | 13.45 |
| platinum | 1,248.30 |
| palladium | 357.25 |
| copper | 0.196625 |
| natgas | 7.73/MBTU |
| unleadedgasoline | NYMEX no longer trading |
| reformulatedgasoline | $2.058/gal |
| heatingoil | $1.8769/gal |
I usually get this info from MarketWatch, which gets them from BigCharts.
| | | |
| --- | --- | --- |
| | "IOW, there are different levels of Hashgochah (Divine Providence) that governs the world. All of them belong to G-d, but each level up is a great revelation of His Providence, with a miracle being the highest level of all. It is when the CEO of Creation, comes down to the floor, so-to-speak, to address the people Himself. In Kabbalistic terminology, this is the level of Providence called 'Ayin', or that of Arich Anpin [Great Countenance], the level of Keter [Crown] in the Sefirot. And, as the LeShem points out, though it permeates every level of Creation on a day-to-day basis, it is hidden behind so many levels that it is only perceptible if one goes to great effort to see it. One thing is for certain: when It reveals Itself, history changes dramatically and quickly, and rarely in ways we understand." --- R. Pinchas Winston | |
2007-03-31 (5767 Nissan 12)
2007-03-30 22:00PDT (01:00EDT) (05:00GMT)
_World Net Daily_
3 House members proposed resolution to pull out of NAFTA
2007-03-31
Angie Wagner _Tampa Bay Tribune_/_AP_
People in western states are bitter about growing Californication
2007-03-30 19:57PST (2007-03-30 22:57EST) (2007-03-31 03:57GMT)
Mark Stevenson _AP_/_Lexington_
Deadly hemorrhagic dengue fever increasing in Latin America
Seattle Times
San Diego Union-Tribune
Miami Herald
eMax Health
Medical News Today
composite: "Dengue is the most important emerging disease among international travelers, with a 30-fold increase in incidence over the past 50 years worldwide. Like malaria, dengue is transmitted to humans by mosquitoes. Overall dengue cases have increased by more than 600% in Mexico since 2001, and worried officials are sending special teams to tourist resorts to spray pesticides and remove garbage and standing water where mosquitoes breed ahead of the peak Easter Week vacation season. Even classic dengue -- known as 'bone-break fever' -- can cause severe flu-like symptoms, high fever, nausea and rashes, headache, pain behind the eyes, and excruciatin muscle and joint pain. According to the WHO, dengue hemorrhagic fever (DHF) is characterized by fever, low platelet count, clinical evidence of leaking capillaries, and spontaneous bleeding or fragile blood vessels, and is becoming more common. The most serious cases can lead to shock and death. There is no cure for dengue infection, but management of the disease's effects can prevent the worst outcomes. It accounts for 1 in 4 cases in Mexico, compared with 1 in 50 seven years ago, according to Mexico's Public Health Department... The Canadian Embassy in Mexico City issued an alert about dengue after 5 Canadians were sickened in Puerto Vallarta earlier this year. Acapulco, a city of 700K, has documented 549 cases of classic and hemorrhagic dengue in the first 2 months of 2007, up from just 86 for the same period last year... In January and February, Mexico's dry season, there were 1,589 cases of both types of dengue nationwide, up 380 percent from the same period in 2006, Kuri said. And last year was also bad for dengue: Mexico documented 27K infections overall -- including 4,477 hemorrhagic cases and 20 deaths -- compared with 1,781 cases overall in 2001. Dengue has been found along the U.S.A.-Mexico border, where 151 classic and 46 hemorrhagic cases were recorded last year in the Gulf state of Tamaulipas, south of Texas. Historically, the United States hasn't been immune from dengue -- a 1922 outbreak in Texas infected a half-million people. And according to the CDC, dengue returned to southern Texas in 1980 after a 35-year absence. Occasional cases since then have included hemorrhagic dengue. Severe cases of a common travelers' infection may not be recognized if doctors rely on the World Health Organization's (WHO) guidelines for identifying it, according to a new study published in the April 15 issue of The Journal of Infectious Diseases, now available on-line."
2007-03-30 22:14PDT (2007-03-31 01:14EDT) (2007-03-31 05:14GMT)
_Lancaster Intelligencer Journal_
Hershey unions OK 25%+ down-sizing
"As many as 650 jobs could be cut at Hershey, but the agreement would keep open the two plants, including Hershey's century-old flagship factory on Chocolate Avenue. The agreement was approved by a vote of 1,813 to 126, according to a message on the union's telephone hot line. A message left with a union official was not immediately returned Friday night... Under the restructuring, Hershey plans to cut 1,500 jobs."
2007-03-31 10:10PDT (13:10EDT) (17:10GMT)
Steve Gelsi _MarketWatch_
Red Chinese thugs call retaliatory US tariffs "unacceptable"
"In what's seen as a big ramp-up in trade pressure on [Red China], U.S. Commerce Secretary Carlos M. Gutierrez on Friday imposed duties of 10.9% and 20.4% respectively on 2 [Red Chinese] manufacturers of glossy paper."
2007-03-31 14:01:52PDT (17:01:52EDT) (21:01:52GMT)
Norm Matloff _H-1B/ L-1/ Off-Shoring e-News-Letter_
AeA "study", H-1B and age, Sun Microsystems
"The Merc ran 2 brief articles on H-1B this week. The first article is about the latest 'study' by the American Electronics Association (not to be confused with the American Engineering Association, a group of engineers who have been active in opposing the H-1B program). As usual, it is couched in terms of benefit to the U.S.A., but all of this is nothing more than a vehicle to get Congress to give the industry special benefits -- primarily cheap labor for H-1Bs, but also special tax breaks and so on. I had stated to the reporter, 'These same firms that are claiming that the K-12 educational system isn't producing enough engineers are laying off engineers.' I was thus pleased to see this passage:
Of the shortage of engineers in the United States, Matloff called it 'baloney. We have plenty of engineers. All you have to do is look at starting salaries. They're not going up, and they would be if there were a shortage.' Indeed, asked if Pipeline had ever laid off any engineers, Sundling said the company has. 'We went through the dot-com ramp-up and down the other side, and we did lay off engineers.' Still, he said, 'We've also faced repeated challenges in recruiting capable talent in the United States. That's not an imaginary problem.'
And the 'challenges' he claims at the new-graduate level are belied by, again, the lack of growth in starting salaries for new graduates. This part is not phrased very well:
While Matloff agreed that 'huge' visa reform is needed, he said the biggest problem for foreign-born workers is that they are often subject to 'legal wage' requirements, which are often lower than what Americans receive for the same work.
First of all, we are not talking about 'foreign-born' workers. There are many foreign-born U.S. citizens and permanent residents, but they obviously are not here on [non-immigrant] visas and thus not subject to any wage requirements. In short, they are not exploitable. For those on work visas, H-1B does require that the employer pay 'prevailing wage', but the law is set up in such way that an employer can meet the 'prevailing wage', i.e. comply with the law, and yet still pay the H-1Bs far less than what the Americans are making.
The second article concerns the 'land rush' for the new fiscal year's H-1B visas. (alternate link) They are sure to be all snapped up immediately, which the industry lobbyists will then present as 'proof' that employers are experiencing a labor shortage; instead, of course, it is a reflection of the employers' greed. I was surprised, both during the reporter's interview of me and in seeing her piece, that she was so interested in the 'innovation' issue, and my pointing out that it is the industry lobbyists' chosen buzz-word for this year's congressional lobbying campaign. I suppose that Ms. Wong's interest is a confirmation that their tactics work, i.e. this is a major point that she got out of her interviews with the industry lobbyists. In any event, the USCIS (formerly INS) data show that the median wage for computer-related H-1Bs is $50K, compared to $80K for Americans. It ought to be quite clear that the H-1Bs aren't being hired for their innovative abilities. Concerning the article's profiling of Gene Nelson, the situation can be summed up in a nut-shell: If he were 27 years old, with a fresh PhD in bio-physics and good IT background, he'd be snapped up by the bio-tech companies faster than you can say 'Jack Robinson'. That combination of skills would be dynamite. And if he were a foreign student, he would be courted by employers even more, albeit with a lower salary. But he is 55, not 27, and that is the core issue. He's perceived as too expensive (not just in salary but in health insurance benefits etc.). Even most critics of H-1B ignore the fact that the age issue is central. It allows employers to hire young H-1Bs instead of older (age 40+) U.S. citizens and permanent residents. That's the dirty little secret, folks. When the employers run out of young Americans to hire, they hire young H-1Bs (in addition to the many employers who don't even hire the young Americans). As to Sun Microsystems, quoted in this article, they've pretty much admitted to wanting a supply of young new graduates in order to avoid hiring the older, more expensive workers. Here is what they wrote in a web page for a training program at a local community college (was at http://www.mission-online.org/sun/hist.html until 2003, and archived at http://web.archive.org/):
Costs continue to rise... At Sun we clearly feel the hiring pinch. Qualified [sys admin] professionals have thinned out in the Silicon Valley over the years. This smaller pool of candidates has driven salary expectations even higher than they are in other parts of the country... Contractors continue to inflate local salary expectations.
Translation: 'Those older workers cost too much, and so we want you young people at Mission College, Ohlone College and San Jose State University to train for those jobs so we can hire you cheap.' Sun laid off [sys admin] Guy Santiglia around the same time it had this college training program going, while retaining H-1B [sys admins]. Santiglia brought action with the Dept. of Labor, but since Sun has the legal right to give H-1Bs employment priority over Americans, there was not much that could be done. Sun stated, both in that DoL hearing and in the San Francisco Chronicle, that it does not give Americans priority over H-1Bs, and correctly stated that the law does not require such priority. But that shows that Sun severely misled Congress when it testified to the Senate that 'Sun gives employment priority to U.S. workers'. (Testimony of Kenneth M. Alvares, Vice President, Human Resources, Sun Microsystems, Inc., before the Committee on the Judiciary, U.S. Senate, Hearing on The High Tech Worker Shortage and Immigration Policy, 1998 February 25) As a reader of this e-newsletter once said to me in frustration, 'Where is the outrage?' Good question."
2007-03-31
Ann Work _Times Record_
Perot Systems and Dillard B-school announce scholarships, internships, jobs for Midwestern State U students
"'[Peter Altabef], the CEO, disagrees with Bill Gates' position that we should double the number of H-1B visas granted each year to fill this void. It is a dangerous practice that will only further erode the U.S. ability to compete globally.'"
2007-03-31
Natasha Altamirano _Washington Times_
Illegal aliens with children released on their own recognizance pending hearing
"U.S. Immigration officials said yesterday that 21 of the 69 suspected illegal aliens arrested in Baltimore during an employment-agency [body shop] raid... those released will be monitored through electronic bracelets and telephone check-ins."
2007-03-31
_World Net Daily_
Oxfam report says that "free" trade agreements have enslaved poor while benefiting wealthy
"There are more than 250 regional and bilateral agreements in place today and many more are in the works, according to Oxfam. These treaties already govern more than 30% of world trade... NAFTA has brought 1.3M job losses to Mexico in 10 years. Other studies have explained how cheap agricultural imports from U.S. agribusiness concerns have made it nearly impossible for small farmers to compete. Many reportedly have been forced from their land and become illegal migrant workers in the U.S.A. In fact, the implementation of NAFTA coincides with the largest wave of illegal immigration into the U.S.A. from Mexico in history. Jones said some studies show Mexico's real wages in 2004 were less than in 1994... 'When Mexico liberalized financial services in 1993 in preparation for NAFTA, foreign ownership of the banking system increased to 86% in 7 years, but lending to Mexican businesses dropped from 10% of gross domestic product to 0.3%, depriving poor people living in rural areas of vital sources of credit.', Jones reported. Some question whether agreements like NAFTA and the World Trade Organization should actually be characterized as 'free trade' agreements because of their complexity. The agreements represent tens of thousands of pages of rules and regulations, whereas 'free trade' traditionally meant simply an end to tariffs... In effect, some economists see the cheap labor flooding into America helping the U.S. agribusiness concerns squeeze out Mexican family farmers. The more smaller farms collapse, the more migrant workers trek north and the more cheap labor is available to big U.S. farmers. It's a vicious cycle, they say."
2007-03-31
_Department of Labor Office of Inspector General_
DoL OIG Asks Congress, Again, to Provide Authority to Ensure the Integrity of the Foreign Labor Certification Process (pdf)


| | | |
| --- | --- | --- |
| | "I saw a very interesting insight from Rabbi Zev Leff. The Almighty is particularly annoyed by inconsistency, i.e. hypocrisy. HaShem can deal less harshly with a person who may be bad, but who is at least consistent in his evil ways. But a person who demonstrates hypocrisy and inconsistency really riles the Almighty." --- R. Yissocher Frand | |
---
---
---
| | | |
| --- | --- | --- |
| | "The shoe then represents transition and exchange. This is why when a man elects not to wed his late brother's wife, to not rebuild his brother's line, to not remove his shoe and give it to her, it is she who takes off his shoe, revealing his lack of generosity and charity... The act of casting off a shoe is in essence an act of reaching beyond oneself." --- R. Meir Levin | |
Movies Coming Soon
---
External links may expire at any time.
Neither this page, nor the opinions expressed or implied in it are endorsed by Michael Badnarik, Ron Paul, Bob Barr, Wayne Allyn Root, Warner Brothers, Gary Johnson, president Donald Trump, nor by my hosts, Kermit and Rateliff.

---