2010 July
1st month of the 3rd quarter of the 21st year of the Bush-Clinton-Shrub-Obummer economic depression
updated: 2019-01-08

| | | |
| --- | --- | --- |
| | "You cannot legislate the poor into freedom by legislating the wealthy out of freedom. What one person receives without working for, another person must work for without receiving. The government cannot give to anybody anything that the government does not first take from somebody else. When half of the people get the idea that they do not have to work because the other half is going to take care of them, and when the other half gets the idea that it does no good to work because somebody else is going to get what they work for, that my dear friend, is about the end of any nation. You cannot multiply wealth by dividing it." --- Dr. Adrian Rogers 1931 | |
| | | |
| --- | --- | --- |
| | "Creativity or invention is most vigorous where the challenge of the new situation is strongest (if not too strong)... Creativity that builds on past experience but that goes far beyond borrowing is evident in many aspects of immigrant societies. The United States affords illustrations." --- Franklin D. Scott 1968 "Migration in the Dynamics of History" _World Migration in Modern Times_ pg 5 | |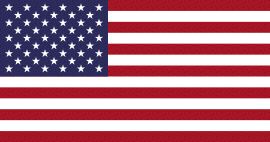 captain William Scott's flag for the Republic of Texas.
2010 Jul
1st month of the 4rd quarter of the 11th year of the Bush-Clinton-Bush-Obama economic depression
2010-07-01
2010-07-01 04:30PDT (07:30EDT) (11:30GMT)
Rex Nutting _MarketWatch_
CGC: 39,358 planned lay-offs announced in June
Reuters
Central CA Valley Business Times
Daily Finance
The Street
BusinessWeek/Bloomberg
National Socialist Television/Reuters
Investor's Business Daily
UPI
NC Triangle Business Journal
Daily Foreign Exchange
In June, planned job reductions were essentially unchanged from May at 39,358. 116,494 were announced in 2010Q2, and 297,677 in the first half of the year.
98,776 were in government and non-profits, 34,987 from pharmaceutical firms, 26,181 from retail, 16,964 in the computer industry so far this year.
9,085 of June's planned lay-offs were from the computer industry, 5,306 from government and non-profits, 4,306 from retail.
"According to the government's most recent report on job turnover, for instance, 1.7M people lost their jobs by layoff or termination in April, the fewest in more than three years. In all of 2009, the government counted 27.7M lay-offs. By contrast, Challenger counted 1.3M lay-offs that were announced by companies in 2009."
2010-07-01 05:30PDT (08:30EDT) (12:30GMT)
Scott Gibbons & Tony Sznoluch _DoL ETA_
un-employment insurance weekly claims report
DoL home page
DoL OPA press releases
historical data
"The advance number of actual initial claims under state programs, unadjusted, totaled 438,305 in the week ending June 26, an increase of 14,867 from the previous week. There were 559,857 initial claims in the comparable week in 2009. The advance unadjusted insured unemployment rate was 3.4% during the week ending June 19, unchanged from the prior week. The advance unadjusted number for persons claiming UI benefits in state programs totaled 4,311,264, an increase of 3,471 from the preceding week. A year earlier, the rate was 4.5% and the volume was 6,078,254. [As federal extended benefits expire, they were still] available in AK, AZ, CA, CO, CT, DC, GA, KS, KY, ME, MA, MI, MN, MT, NV, NH, NJ, NM, NC, OR, PR, RI, VT, VA, WA, and WI during the week ending June 12... States reported 4,515,499 persons claiming EUC (Emergency Unemployment Compensation) benefits for the week ending June 12, a decrease of 217,513 from the prior week. There were 2,503,379 claimants in the comparable week in 2009. EUC weekly claims include first, second, third, and fourth tier activity. [Note that the population used for calculating the "insured unemployment rate" changes
to 132,623,886 beginning 2007-10-06;
to 133,010,953 beginning 2008-01-05;
to 133,382,559 beginning 2008-04-05;
to 133,690,617 beginning 2008-07-05;
to 133,902,387 beginning 2008-10-04;
to 133,886,830 beginning 2009-01-03;
to 133,683,433 beginning 2009-04-04;
to 133,078,480 beginning 2009-07-04;
to 133,823,421 beginning 2009-10-03;
to 131,823,421 beginning 2009-10-17;
to 130,128,328 beginning 2010-01-02;
to 128,298,468 beginning 2010-04-03.]
graphs
more graphs
2010-07-01
_Miami Herald_
Uruguayan convicted of operating as an unregistered foreign agent, and deported
Alfonso Chardy & Gerardo Rayes: Miami Herald
"U.S. Immigration and Customs Enforcement [ICE] has deported Rodolfo Wanseele Paciello after being convicted of conspiracy to act as an unregistered foreign agent in connection with an alleged $800K campaign contribution to Argentine President Cristina Fernández de Kirchner. The flight carrying Wanseele left Miami International Airport late Monday and arrived at Carrasco International Airport in Montevideo early Tuesday. Wanseele is Uruguayan, and entered the United States in 2007 through Miami using a non-immigrant H-1B visa. Wanseele's conviction stems from his involvement in an alleged plot to conceal the Venezuelan government's involvement in the alleged cash donation to Fernández de Kirchner. His removal closes a chapter in the scandal that rocked the governments of Fernández de Kirschner in Buenos Aires and President Hugo Chávez in Caracas in 2007. Both governments have denied any involvement in the case."
2010-07-01 08:47PDT (11:47EDT) (15:47GMT)
Roy Beck _Numbers USA_
Obama uncivil to unemployed US citizens in speech pushing amnesty for illegal aliens
Rob Sanchez: V Dare: Obama lamented Kennedy, didn't mentiion Byrd
Peter Brimelow: V Dare: Obama's speech is no laughing matter
2010-07-01
Jim Kouri _Lincoln Tribune_
New Immigration Enforcement Chief Opposes Enforcement
News with Views
"As part of the Homeland Security Department's anti-terrorism mission, the new director for the U.S. Immigration and Customs Enforcement's Office of State and Local Coordination is now Harold Hurtt, an outspoken critic of immigration enforcement on the local level such as Arizona's new immigration enforcement law. 'As police chief in two different cities with huge illegal alien populations—Phoenix and Houston—Hurtt enforced don't-ask-don't-tell immigration measures that prevented officers from inquiring about a suspects' legal status in the U.S.A.',, according to officials at Judicial Watch, a non-partisan, public-interest group that investigates public corruption."
2010-07-01
Thomas E. Brewton _View from 1776_
The 17th Amendment Revisited
2010-07-01
Thomas E. Brewton _View from 1776_
Why Obamanomics Has Failed to Produce a Health Economy, but Succeeded in Making More People Dependent on Government
2010-07-01 13:44PST (16:44EST) (21:44GMT)
Meridith Levinson _CIO_/_Reuters_
Think twice about the resume advice you've been given
"Westerman sees first-hand how generic resume writing tips play out on IT professionals' resumes. She screens, on average, 300 resumes per day..."
2010-07-01 14:00PDT (17:00EDT) (21:00GMT)
"Andy Grove" _BusinessWeek_
How American Can Create Jobs: job-centric leadership and incentives are needed
Seattle Times
"the U.S. has become wildly inefficient at creating American tech jobs... First, take the initial investment plus the investment during a company's IPO. Then divide that by the number of employees working in that company 10 years later. For Intel this worked out to be about $650 per job—$3,600 adjusted for inflation. National Semiconductor (NSM), another chip company, was even more efficient at $2K per job. Making the same calculations for a number of Silicon Valley companies shows that the cost of creating U.S. jobs grew from a few thousand dollars per position in the early years to a hundred thousand dollars today. The obvious reason: Companies simply hire fewer employees as more work is done by outside contractors, usually in Asia... There's more at stake than exported jobs. With some technologies, both scaling and innovation take place over-seas... A new industry needs an effective ecosystem in which technology knowhow accumulates, experience builds on experience, and close relationships develop between supplier and customer. The U.S. lost its lead in batteries 30 years ago when it stopped making consumer electronics devices... U.S. companies did not participate in the first phase and consequently were not in the running for all that followed... abandoning today's 'commodity' manufacturing can lock you out of tomorrow's emerging industry."
2010-07-01
Michelle Malkin _V Dare_
Obama Is Wrong. The USA Is Not "a Nation of Immigrants"
DelMarVa Now
"In his immigration speech on Thursday, president Obama heralded America as a 'nation of immigrants' defined not by blood or birth, but by 'fidelity to the shared values that we all hold so dear'. If only it were so. Left-wing academics and activists spurned assimilation as a common goal long ago. Their fidelity lies with bilingualism (a euphemism for native language maintenance over English-first instruction), identity politics, ethnic militancy and a borderless continent."
2010-07-01
_Dice_
Dice Report: 66,672 job ads

| | |
| --- | --- |
| Total | 66,672 |
| UNIX | NA |
| Windoze | NA |
| Java | NA |
| C/C++/Objective-C | NA |
| body shop | 31,393 |
| full-time temp | 39,389 |
| part-time temp | 1,438 |
graphs
2010-07-01 (5770 Tamuz 19)
Michael Feldberg _Jewish World Review_
Francis Salvador: Martyr of the American Revolution


| | | |
| --- | --- | --- |
| | "Here the rewards of his industry follow with equal steps the progress of his labour; his labour is founded on the basis of nature, self-interest; can it want a stronger allurement?" --- Michel Guillaume Jean de Crevecour (J. Hector St. John) 1782 "Letters from an Ameican Farmer" pg 73 (quoted in Franklin D. Scott 1968 _World Migration in Modern Times_ pg 18) | |
2010-07-02
2010-07-01 21:01PDT (2010-07-02 00:01EDT) (2010-07-02 04:01GMT)
Ruth Mantell _MarketWatch_
Expired unemployment insurance benefits leave job-seekers in tough bind
2010-07-02 03:00PDT (06:00EDT) (10:00GMT)
Patrick Thibodeau _ComputerWorld_/_IDG_
Elena Kagan's e-mail regarding H-1B visa program
IT World
"Kagan was a Clinton White House policy adviser in the mid- to late-1990s, and then part of a circle of senior administration officials working on the H-1B visa policy... The Clinton administration wanted a cap increase coupled with reform of the H-1B program, and in a note to Kagan, Fernandes wrote about including provisions that would require companies to first try to hire U.S. workers, if the position paid less than $75K. Such a provision 'calls industry's bluff re: their shortage of really highly skilled and desirable workers'. At the time of this White House debate on H-1B, in 1998 April, testimony titled 'Debunking the Myth of a Desperate Software Labor Shortage' was presented by Norm Matloff, a professor of computer science at the University of California, Davis, before the U.S. House Judiciary Committee's subcommittee on immigration. Pointing to the White House memo about calling the bluff, Matloff said this meant that there was a belief among some in the White House that the tech companies weren't necessarily hiring 'the best and brightest and they were not paying above $75K a year in many cases'... [But the $75K safe-harbor provision turned into a $60K safe harbor, below the median salary for the field.]"
Norm Matloff _H-1B/ L-1/ Off-Shoring News-Letter_
ComputerWorld peeks at Clinton WH H-1B actions
The article brings back memories, that's for sure.

I agree with the author that 1998 was a pivotal year for H-1B politics, a major turning point. There had been rumblings before, but 1998 was indeed the watershed year, culminating in a doubling of the H-1B cap. In the newly-released e-mail records of Supreme Court nominee Elena Kagan, we are afforded a fly-on-the-wall view of internal White House discussions on H-1B.

(Kagan's stance on H-1B is never seen in the memos, and I am implying none.)

The industry lobbying efforts at the time, starting in mid-1997, could make a fine case study in any top business school. There was a masterful concerted effort aimed at all American corridors of power -- government, academia and the press. They co-opted the Dept. of Commerce, getting DoC to release a report almost identical to the industry's own report "proving" a severe tech labor shortage. (DoC, to its credit, basically recanted later on, but the damage had already be done.) The industry got the New York Times to run a 3K-word article, front page, above the fold, reporting on the "shortage", with absolutely no dissenting voices. And the pressure on the politicians was enormous.

At the time, I heard rumors from fairly well-placed people that privately White House people thought they were being hood-winked by the industry, but this is the first time I've seen confirmation. The passage in one of the messages to Kagan about "calling the industry's bluff", cited in the enclosed article, speaks volumes, a priceless line.

Both major parties were quite anxious to curry favor with the industry at the time. An excellent account can be found in the book, _How to Hack a Party Line_, by Sara Miles. Silicon Valley Democratic fund-raiser Wade Randlett, the central figure in the book, is mentioned in the Kagan memos. Intel is described as a primary lobbying and negotiating entity. Tom Kalil, previously a trade lobbyist with the Semiconductor Industry Association was working in the White House at the time, as Clinton's science and technology adviser. Kalil's degree is in international political economy, so what kind of tech advice could he give Clinton, other than a pro-industry line? (Kalil is mentioned in the memos too, though his SIA tie is not mentioned, since all parties were aware of it.)

At that time, the Indian bodyshops were NOT the major political force that we see today. Indeed, representative Zoe Lofgren actually ridiculed them, some might say with with racial overtones, at the hearing at which I testified.

Accordingly, the mainstream firms like Intel were putting forth the line that yes, there is some abuse of the H-1B program, but that the culprits were the Indian bodyshops, not Intel et al. The Intel crowd was claiming that it hires only high-priced PhD geniuses.

That apparently is what Ms. Fernandes was alluding to in "calling the industry's bluff". The industry had been opposing the imposition of worker protections, chiefly in the form of requirements to recruit American workers first, so Fernandes was suggesting that the restrictions be applied only to workers making under $75K. Since the industry claimed it was only hiring people far above that level, surely they shouldn't object to Fernandes' proposal, right? But of course Fernandes' phrasing shows that she thought they would still object, and that the industry's claims about "geniuses" were phony.

Throughout the memos there is a theme of the absolute intransigence of the industry. This echoes the complaint of then-Senate Immigration subcommittee chair Alan Simpson in 1996: "I was working with the business community... to address their concerns, [but] each time we resolved one, they became more creative, more novel."

We're talking about sharks, folks. Some of you may have noticed that the city of San Francisco recently enacted legislation requiring sellers of cell phones to list for consumers the radiation levels of various makes and models of the devices. The industry lobbyists had extremely aggressively opposed the legislation, and after its passage they announced cancellation of their conventions in the city, and ceased campaign contributions to politicians who had supported the bill. Did you know that U.S. maximum allowable radiation standards are higher, allowing more exposure, than those of European countries and even China? Well, around the time of "Simpson's lament" above, 1996, the industry, including HP, was lobbying the FCC to weaken the standards, which it did. The industry also got Congress to pass a law forbidding municipalities from denying permits for the construction of cell towers out of health concerns.

The industry lobbyists scapegoating of the Indian bodyshops carried much currency, with the claim being that they were the only abusers of the program. I've shown in detail in the past that that is not true at all, but the interesting point here is that the Clinton White House knew it too. Yet in the end, they accepted a compromise that singled out the bodyshops, the H-1B-dependent employer provision. (Currently the Durbin/Grassley bill would extend those worker protections to all H-1B employers.)

So, we now have an answer to the question, "What did the Clinton people know about H-1B, and when did they know it?" :-) In a sense, it is gratifying to know that they were that aware. They did presumably have input. For example, Labor Robert Reich was criticizing the program soon after its 1991 implementation, and there was a scathing 60 Minutes piece about H-1B abuse by HP in 1993. I was amused to see some memos refer to White House staffer Steve Warnath. As I've mentioned before, I seldom lobby, but I was invited to a meeting in 1996 with Warnath, along with Larry Richards and AFL-CIO official Paul Almeida, and Warnath listened intently, asking some good questions. Yet my guess is that what really made people like Fernandes suspicious was the intransigence of the industry lobbyists. Like the old Beatles line says, "One thing you can't hide / Is when you're crooked inside."

The main change today is the political power of the Indian bodyshops. In contrast to their being ridiculed by Lofgren in 1998, by say the 2008 election year, Hillary Clinton was joking to an Indian-American audience that she was the "senator from Punjab".

60 Minutes' old criticism of the H-1B program has been replaced by their fawning puff piece on the Indian Institute of Technology, with a refusal to run any opposing comments in viewer letters to the editor. President Obama made a point of mentioning Indian tech entrepreneurs in his speech on immigration at American University the other day. So, while the industry lobbyists continue to try to scapegoat the bodyshops (a view that unfortunately is largely shared even by those who oppose the H-1B program), it doesn't work so well today.

Norm
---30---
2010-07-02
_AOL_
Spies entered USA on student, H-1B visas
"Many of the spies assumed false identities to infiltrate America as illegals rather than diplomats who use legal cover. But Mikhail Semenko moved to America legally in 2005. The multi-lingual, social-media-friendly alleged suburban spy worked as a travel agent and pursued a master's degree at Seton Hall University in Newark, NJ, before moving to Arlington, VA... he received a dual master of arts in Asian studies and in diplomacy and international relations in 2008. He also received tuition remission and a small stipend for working in the school's IT Budget Office for 2 years... Cynthia Murphy attempted to spy on CIA-bound classmates at Columbia University's highly competitive business school, according to court documents. But unlike Murphy, Semenko did not need to infiltrate the U.S. under a risky false identity; he entered America legally under his own name with a student visa... Of course, after he completed grad school, Semenko couldn't stay in the country indefintely on a student visa. Foreign nationals who study at American universities can work in the United States using their student visa for a one-year [now 29 month] period known as optional practical training after they graduate. When the year is up, their employer can apply for the worker to receive an H-1B non-immigrant visa as a specialty employee. Semenko's employment record after his 2008 graduation from Seton Hall suggests that he used these elements of immigration law to stay in America. He worked for The Conference Board in New York through early 2009. Then he joined an Arlington travel agency where, according to The Associated Press, his fluency in 5 languages was 'a big plus for... dealing with many foreign clients'. Semenko was employed by the agency, Travel All Russia, when he was arrested."
2010-07-02
Edwin S. Rubenstein _V Dare_
June Jobs: Immigrants and Illegal Aliens Displacing American Workers... Again (with graph)
"Our measure of native labor displacement, the VDARE.COM American Worker Displacement Index (VDAWDI), uses Hispanics as a proxy for immigrants because some 40% of them are immigrants, retreated from 126.1 in May to 125.7 in June. VDAWDI is calculated like this: For every 100.0 Hispanics employed in 2001 January there were 123.2 in 2010 June. For every 100.0 non-Hispanics employed in 2001 January there were 98.0 in 2010 June. June's VDAWDI equals 125.7 (=100 X 123.2/98.0). We've always said Hispanic employment is an imperfect proxy for our primary interest: foreign-born employment and its implications for job prospects of native-born workers. In recent months the employment report has (finally!) begun tracking foreign- and native-born workers... IOW, over the past 12 months: Foreign-born employment rose by 754,000, or 3.5%; natives lost 1,697,000 positions—a drop of 1.4%. The immigrant unemployment rate fell by 1.0 point, to 8.7%; native unemployment rose 0.1 point, to 9.8%. The immigrant labor force grew by 2.3%; the native labor force shrank 1.3% -- a sign of discouragement."
2010-07-02
Carla K. Johnson _Middletown OH Journal_
National Socialist Health Care Perversion (ObummerDoesn'tCare) increasing demand for emergency treatment, while holding back supply
2010-07-02 15:59PDT (18:59EDT) (22:59GMT) (5770 Tamuz 20)

Charles Krauthammer _Investor's Business Daily_
The Cowardice Of Not Calling Enemies Enemies, and Friends Friends
Jewish World Review
2010-07-02
Chuck Baldwin & Timothy Baldwin _News with Views_
A Day To Teach Children about the American Declaration of Independence
2010-07-02 (5770 Tamuz 20)
Rabbi Yonason Goldson _Jewish World Review_
The Eternal War for Peace
2010-07-02

| | |
| --- | --- |
| DJIA | 9,686.48 |
| S&P 500 | 1,022.58 |
| NASDAQ | 2,091.79 |
| Nikkei | 9,204 |
| 10-year US T-Bond | 2.97% |
| crude oil | $72.14/barrel |
| gold | $1,207.70/ounce |
| silver | $17.72/ounce |
| platinum | $1,503.60/ounce |
| palladium | $434.50/ounce |
| copper | $0.1825/ounce |
| natgas | $4.69/MBTU |
| reformulatedgasoline | $1.98/gal |
| heatingoil | $1.91/gal |
| soybeans | $9.57/bushel |
| maize | $3.4950/bushel |
| wheat | $4.71/bushel |
| dollarindex | 84.41 |
| yenperdollar | 87.81 |
| dollarspereuro | 1.2553 |
| dollarsperpound | 1.5193 |
| swissfranksperdollar | 1.0624 |
| indianrupeesperdollar | 46.76 |
| mexicanpesosperdollar | 13.0875 |
| MorganStanleyHighTechIndex | 514.65 |

I usually get this info from MarketWatch.


++ S887; Durbin, Grassley; H-1B and L-1 visa program reform
Status of S877
+++ S2804; Sanders; Employ Americans: prohibit firms who lay off large numbers of capable US citizens from making use of guest-work visas
---- HR5658; Shadegg; STEM Job Destruction Act
more of what congress-critters are up to


| | | |
| --- | --- | --- |
| | "Internally, however, granting asylum was an important political symbol. Among the Pare a ruler who failed to protect his people, or to treat them fairly, was faced with mass movement of people from his district to another ruler's district. A movement of a mistreated non-Pare group to a Pare district had the same meaning, that is, that a good ruler's protection was being sought." --- Isaria Kimambo "Migrations to the Pare Mountains" in Franklin D. Scott 1968 _World Migration in Modern Times_ pg 99 | |
2010-07-03
2010-07-03
Thomas E. Brewton _View from 1776_
Let Us ReDedicate Ourselves to the Declaration of Independence from Arbitrary Government Power
2010-07-03
Rebecca Nappi _Spokane WA Spokesman Review_
Focusing on the positive
"Mike: He was never unemployed for very long. That's a difference between then and today. There were jobs out there. You just had to go out and beat the bricks until someone said yes to you. We were always at the dinner table together, the 4 of us, every night. And so we'd hear second-hand where he'd been, where he'd put in applications, how he felt. When he was unemployed, I think my dad felt like he wasn't holding up his end. Did I internalize that worry? I think I did. It felt like my vision wasn't as clear and I couldn't see as far. When he wasn't working, I had this vague sense of unease. Cathy: Work is essential to well-being and balance and wholeness in your life. There is so much that happens by being employed that is denied if you're not. The interaction, the self-esteem, valuing yourself, seeing your place as a community member, contributing."
2010-07-03
Emmeline Zhao _Wall Street Journal_
For many, master's and doctor's degrees don't pay off in job market
"The jobless rate for 20- to 34-year-olds with master's degrees, though well below the overall 9.5% U.S. average, was 4.2% in June, the Labor Department said Friday, up from 3.9% last year and 2.9% in 2007 June, before the recession started... CJ, 23 years old...A 2009 graduate of Massachusetts Institute of Technology [MIT] with a B.S. in computer-science and engineering, she said she was unable to land any of the 10 positions she applied for. So she opted to stay at MIT for her master's in engineering. Having just finished her first year of the 2-year program, CJ said she might look for a job at the end of the summer to start after she completes the degree next year. But finding graduate school more appealing and facing a job market that remains weak, she said she would most likely go on to earn her Ph.D. Should CJ decide to opt for the job hunt instead of more schooling, she likely will face stiff competition. The number of 20- to 34-year-olds with master's degrees in the labor force in June was 12% higher than it was 2 years earlier. And first-time grad-school enrollment rose 4.5% in 2008 and 6% in 2009 across the country."


| | | |
| --- | --- | --- |
| | "With the beginning of the world economic depression in the late 1920s, as in previous business depressions, the normal excess of Chinese emigration over-seas over return migration was reversed. In 1930 over 500K workers were forced by the economic depression to return to their homeland, in 1931 almost 300K. Anti-Chinese movements gained force in Thailand, Burma, Netherlands India, and the Philippines. Thousands of independent Chinese colonists -- farmers, artisans, small business men, and wage earners -- bought steam-ship tickets home; and other thousands were repatriated under the terms of their contract. There were also many, especially descendants of mixed marriages who previously had considered themselves Chinese, who now silently disappeared into the general citizenry of their adopted country (in Thailand, more especially). Hostility to Chinese residents in Burma was less pronounced than to Indians, although the former had, in the decade 1920 to 1930, increased twice as fast." --- Bruno Lasker 1945 _Asia on the Move_ pp 57-93 (quoted in in Franklin D. Scott 1968 _World Migration in Modern Times_ pg 125) | |
2010-07-04
Independence Day
2010-07-04
Norm Matloff _H-1B/ L-1/ Off-Shoring News-Letter_
reply to [Obummer's] immigration speech, from a loyal Democrat
To my U.S. readers, I wish you all a happy Fourth of July, and of course convey general best wishes to all my subscribers in other nations.

On this occasion, I'd like to make some comments, some general and others highly specific, on the speech President Obama made at American University on July 1 (also available here in video).

Later in this posting, I will focus on a specific H-1B and his employer, the latter being a model immigrant entrepreneur cited by Obama in his speech. But please read the following preamble first.

It is quite fitting, I believe, to write about immigration policy on American Independence Day. Although I'm a U.S. native, I've lived closely with immigrants all my life, and strongly support the concept of immigration to the U.S.A. of people from all nations and all walks of life. I consider immigration to be the very essence of America. On the other hand, I see today's immigration politics as nothing less than a metaphor for the very destruction of our democracy, established 234 years ago today.

My father was an immigrant from Lithuania, and though my mom was born in Chicago, she grew up in an immigrant community. My brothers (who BTW are married to immigrants from Egypt and Canada) and I thus grew up in an immigrant household, with our parents speaking Yiddish, while eating very non-Anglo foods and so on. Ironically, I re-established that same setting for my own daughter, now 18, who grew up in our Chinese-speaking household, eating very non-Anglo foods, with periodic visits to relatives in China and so on. And having grown up partly in East LA, I continue to have a special affinity for Latino immigrants, a closeness that most white politicians will never feel and never understand.

Though I am a life-long Democrat, I was not originally a supporter of Barack Obama. As a long-time minority activist, I was pleased to see a black man elected president (and as Jew, I might quip, "Finally a president named Baruch!" :-) ), but I stated here at the time that I felt Obama would, sadly, conduct Business As Usual. Certainly he was surrounding himself with Business As Usual types, and continues to do so today.

However, during his year and a half in office so far, I've seen a few glimmers of hope that he has begun to understand that the powerful special interests are in fact REALLY powerful and even more destructive, and that his advisers tend to represent thoses interests. Obama has made a few statements here and there indicating that he is willing to fight those interests. Not much concrete yet, but I'm still hopeful.

Having said all that, I must say that today's immigration political actions, including those advocated by Obama in his speech, do indeed symbolize the loss of our democracy. Powerful entities that have highly vested interests crassly use this arguably noble tradition of immigration for their own hidden agendas, horribly corrupting our political system, and wreaking great economic harm on American citizens, both native and naturalized.

The analysis I posted the other day on the Kagan e-mail in-box shows this quite well. We see that in 1998 the Clinton White House was highly skeptical of the industry's claims on H-1B, yet felt politically forced to raise the H-1B cap anyway, in spite of the harm it would bring to American programmers and engineers. (I'll make a followup posting on the Kagan memos either today or tomorrow, showing more in this direction.) I might add that a Harris Poll conducted that same year showed that the vast majority of Americans opposed an increase in the cap. So, Clinton's signing of the H-1B increase into law that year makes an excellent case study on the demise of our democracy.

For all my praise of "Brother Baruch" above, I must lament that he seems to be showing no such courage on the immigration issue, as evidenced by this inaccurate, poorly-researched, misleading and some might say pandering speech.

Let's begin with some excerpts of the Obama speech:

The scientific breakthroughs of Albert Einstein, the inventions of Nikola Tesla, the great ventures of Andrew Carnegie's U.S. Steel and Sergey Brin's Google, Inc. -– all this was possible because of immigrants...

So this steady stream of hardworking and talented people has made America the engine of the global economy and a beacon of hope around the world. And it's allowed us to adapt and thrive in the face of technological and societal change. To this day, America reaps incredible economic rewards because we remain a magnet for the best and brightest from across the globe. Folks travel here in the hopes of being a part of a culture of entrepreneurship and ingenuity, and by doing so they strengthen and enrich that culture. Immigration also means we have a younger work-force -- and a faster-growing economy -- than many of our competitors...

Just a few weeks ago, we had an event of small business owners at the White House. And one business owner was a woman named PD who came to this country, became a citizen, and opened up [yet another] successful technology services company [bodyshop]. When she started, she had just one employee. Today, she employs more than a hundred people...

And while we provide students from around the world visas to get engineering and computer science degrees at our top universities, our laws discourage them from using those skills to start a business or power a new industry right here in the United States. Instead of training entrepreneurs to create jobs on our shores, we train our competition...

We should make it easier for the best and the brightest to come to start businesses and develop products and create jobs...

Some of this is blatantly misleading. Einstein is one of my (intellectual, not personal) heroes, but he essentially did nothing after he came to the U.S.A. Brin is a bright young man, but he came here as a family immigrant at age 6, rather than as a foreign student as Obama's listeners might conclude. Google's search engine, PageRank, was originally the idea of Brin's U.S.-native partner Larry Page, not Brin, and in any case there are lots of other search engines.

Our H-1B/green card policy (and [Obummer] seems to be advocating a fast-track green card system for certain STEM people, which I strongly oppose) is causing our nation to have FEWER native best-and-brightest, jobs-creating, world-leading scientists and engineers. As I've written, our government's central science agency, the National Science Foundation [NSF], explicitly admitted back in 1989 that H-1B and other efforts to bring in more foreign scientists and engineers would suppress salary growth and thus, the NSF went on to say, discourage of domestic students from pursuing doctorates in science and engineering. Anyone without a vested interest here would see the stupidity of such a policy, and would be outraged.

The effect of H-1B on careers in science is absolutely disgraceful. The government and academia have created a huge over-supply of PhD scientists, which has created a gauntlet post doc labor system under which aspiring scientists have no idea whether they will even get to have a career in science. The government might as well make it illegal to be a scientist. Again, an absurdly stupid and outrageous system, fueled by the H-1B program.

Quite contrary to [Obummer's] grand claims of job creation, our H-1B/green card policies have made careers in software, electrical engineering and science untenable for many Americans. It's sadly ironic that Obama trumpets the youth of the immigrants, since our H-1B and green card programs have hit older (age 35+) workers especially hard -- which is the very reason why the industry likes these programs so much. Younger workers cost less, in both wages and benefits, than older workers, and our immigration policies provide employers with an inflated pool of youngsters to hire, as Obama's own statement (hopefully NOT a Freudian slip) shows.

Now, let's discuss PD, [Obummer's] model (and not coincidentally Indian) entrepreneur. She's to be commended for building a successful small business from scratch, yes, the American dream. Good for her. She has developed a diverse set of employees, and certainly is not running an H-1B IT sweat-shop. (Her firm is not primarily even in the IT area anyway.)

Yet an H-1B hiring by PD shows exactly what's wrong with the H-1B program.

The DoL LCA data-base shows that in 2009, PD's firm, Synergy Enterprises Inc. (SEI) filed a Labor Condition Application (LCA) to hire an Analyst/Data Manager. SEI's web page shows only one worker with that title, PK, and PK's LinkedIn page shows that he indeed was hired by SEI in 2009. So, he is the H-1B SEI asked for permission to hire.

PK's SEI bio, vividly demonstrates a statement I've made so many times: Though I strongly support bringing in "the best and the brightest" from around the world, the vast majority of H-1Bs and employer-sponsored immigrants are ordinary people doing ordinary work. PK is doing ordinary data analysis work, using ordinary statistical and programming tools acquired from an ordinary background, degrees at the University of Mumbai and the University of Arizona. While those are respectable schools and I think too much emphasis is often placed on a person's "academic pedigree", it is clear that PK is not our next Nobel laureate. Again, just an ordinary guy, presumably doing a good job, but that's all.

My point is this: There are many, many U.S. citizens and permanent residents who are qualified for PK's job and who would jump at the chance to have it. Though H-1B law did not require SEI to give hiring priority to Americans, [Obummer's] speech implies that Kothari is supplementing the U.S. work-force, a plus to the nation, rather than keeping a qualified American from the job, which sadly is exactly what he's doing.

Today's San Jose Mercury News profiles Beth Mezias, age 43 (note that age!), a software engineer who was laid off from Adobe Systems in 2008, and had been jobless until this week.

Meanwhile the DoL data-base shows that Adobe filed at least 11 LCAs to hire software engineers in 2009, and remember each LCA can be used to hire multiple workers. Adobe, of course, would say that the H-1Bs it hired are doing work that Ms. Mezias was not qualified for, the type of claim that I have shown in detail elsewhere is generally a red herring. Just as many unemployed or under-employed Americans could have done Kothari's job, it is pretty certain that Mezias could have done some of the H-1Bs' jobs at Adobe. Her problem, almost certainly, was not lack of qualifications (since 2008 she has successfully sold several Anroid phone applications), but rather her AGE, 43. She was just too expensive relative to H-1Bs.

One of my favorite subscribers wrote to me yesterday. He is a careful thinker, slow to overgeneralize. Politically conservative, he startled me with his radical language in an e-mail message to me, which graphically detailed his problems getting work as a software contractor. He is finding work harder and harder to get, and rates have fallen precipitously. Those that decide on his fate are mostly H-1Bs or former H-1Bs, who he believes (quite correctly, in my experience) favor hiring their co-ethnics, especially those with H-1B status.

It's like a continuing nightmare for this seasoned software developer who prides himself on the quality of his work, and is simply trying to make a living. I was startled to see this conservative, soft-spoken person demand of me, "Where is the existential horror?", in my postings in this e-news-letter. Don't I realize how badly people are being hurt by the H-1B/green card programs, he pressed? I had to assure this long-time subscriber that indeed I do realize it.

Unfortunately, [president Barack Hussein Obummer] does not realize the situation. Or worse, as seen in the Clinton White House memos, [Obummer] does realize it but feels forced to act against his conscience [or it is in line with his values and opinions]. Neither of these scenarios is a pleasant one to consider on this American Independence Day.

Norm
---30---
2010-07-04
Marc Parry _Chronicle of Higher Education_
Nicholas Carr says technology/information over-load interferes with development of our ability to engage in in-depth analysis
"In 2003 the author touched off a debate about the role of computers in business with his article 'IT Doesn't Matter'. He caused another kerfuffle 5 years later with an Atlantic piece, 'Is Google Making Us Stupid?'. Now the 51-year-old, Colorado-based writer has published a new book, _The Shallows_, which warns that the Internet is rewiring our brains and short-circuiting our ability to think. The Chronicle called Mr. Carr to get his opinion about what this means for teaching and research... it's become clear in the last few decades that in fact, even the adult human brain is quite malleable. And our neural circuitry is kind of always in the process of adapting to circumstances and to environment and to the tools we use, particularly those for finding information and making sense of information. When you look across all of the evidence, there's very strong suggestions that the way we take in information online or through digital media impedes understanding, comprehension, and learning. Mainly because all of those things combine to create a very distracted, very interrupted environment... the study by James Evans that was in Science magazine a couple of years ago. He looked at what happens when academic journals publish their archives on-line. The assumption is this will be a great boon to research because suddenly all these articles that used to be difficult to find, suddenly we can just search them. And what he discovered is, in fact, the effect was kind of the opposite of what we expected, in that actually the number of articles cited goes down when these journals go online. And also people tend to cite more-recent articles and not go back in time to older ones. His hypothesis there is that we become so dependent on search, and the results from searches are determined by popularity of one sort or another. And the risk of using search for on-line research is that everybody gets led in the same directions to a smaller number of citations..."
2010-07-04
Robin Wilson _Chronicle of Higher Education_
Tenure, RIP: What the Vanishing Status Means for the Future of Education: BodyShopping in Academia (with graph)
"Over just 3 decades, the proportion of college instructors who are tenured or on the tenure track plummeted: from 57% in 1975 to 31% in 2007. The new report is expected to show that that proportion fell even further in 2009. If you add graduate teaching assistants to the mix, those with some kind of tenure status represent a mere quarter of all instructors... Professors who talked to the Chronicle say it may go as low as 15% or 20% of all instructors, and then reach a holding pattern."


| | | |
| --- | --- | --- |
| | "In the 1820s a total of 145K left Europe, in the 1850s about 2.6M, and between 1900 and 1910 the crest was reached with 9M emigrants, or almost 1M per year." --- L.S. Stavrianos 1966 _World History Since 1500_ (quoted in in Franklin D. Scott 1968 _World Migration in Modern Times_ pg 170) | |
2010-07-05
2010-07-05
Roy Schestowitz _Tech Rights_
Wipro — Promoter of MSFT Policies and Arranger of Off-Shoring of Legal Team — Becomes MSFT Country Partner of the Year Awardee for India
"The company behind the Indian lobby for OOXML and other such pro-MSFT policies (e.g. software patents) helps MSFT replace Western work-force and receives incentives for it."
2010-07-05
Gregory D. Lee _North Star National_
When will Obama get serous about border security?
2010-07-05
Jane Goldhamer _Oregon Live_
Life-Boat American cannot safely hold many more
"We experience water shortages, pollution, urban sprawl, traffic congestion, over-stressed and under-funded education, health care and other social services, and a serious level of unemployment. Rarely is the connection to over-population spelled out... most of the immigrants seeking entry into the U.S.A. are seeking the opportunity to become greater consumers -- for which they can scarcely be faulted!"
2010-07-05
David Reilly _View from 1776_
Keynesian interventions are holding back economic recovery
Wall Street Journal
2010-07-05
Jaon Barry _KPHO_
Illegal Aliens Starting To Leave Arizona
2010-07-05
_Campo Minutemen_
5 mysterious men illegally crossing the border
2010-07-05
_Campo Minutemen_
Campo Minutemen repair fences
2010-07-05
Frosty Wooldridge _News with Views_
Simple, Effective Immigration Reform: Cut the Numbers

| | | |
| --- | --- | --- |
| | "Free trade means cheap labor, and cheap labor means diminished comforts diminished capacity to buy, poor and enfeebled industries and a dependent condition generally. And every step taken in the direction of free trade, beginning with free raw material, is an advance, and a very long one and a very straight one, in the direction of reduced wages and a changed condition of the American workingman, not confined to the labor engaged in preparing raw materials for use, but will widen, and in the end enter every department of labor and skill. I would secure the American market to the American producer, and I would not hesitate to raise the duties whenever necessary to secure this patriotic end.  I would not have an idle man or an idle mill or an idle spindle in this country if, by holding exclusively the American market, we could keep them employed and running. Every yard of cloth imported here makes a demand for one yard less of American fabrication. Let England take care of herself; let France look after her interests; let Germany take care of her own people, but in God's name let Americans look after America!  Every ton of steel imported diminishes that much of home production. Every blow struck on the other side upon an article which comes here in competition with like articles produced here, makes the demand for one blow less at home. Every day's labor upon the foreign products sent to the United States takes one day's labor from American workingmen. I would give the day's labor to our own, first, last, and all the time, and that policy which fails in this is opposed to American interests." --- William McKinley 1892 | |
2010-07-06
2010-07-06
Grace Wyler _Youngstown OH Vindicator_
Delphi rebuilding Champion Technical Center for hybrid-car components
2010-07-05 00:02PDT (03:02EDT) (07:02GMT)
Jordan Robertson _San Jose CA Mercury "News"_/_AP_
Tech customers question take-overs of smaller firms
"the tech consolidation of the past few years could turn out to have wasted share-holders' money... Technology companies have spent more than $350G buying other companies worldwide over the past 3.5 years, according to Capital IQ, a division of Standard & Poor's... Tech acquisitions aren't the only ones that often go bad. A seminal study by Harvard Business School professor Michael Porter examined 33 large U.S. corporations over a 36-year period and found that they sold off many more acquisitions than they kept. Companies with acquisition strategies reduced, instead of created, shareholder value. Porter's findings were first published in 1987, but recent studies have reinforced the conclusion."
2010-07-06
Joshua Rhett Miller _Fox_
Second Wave of Border Watchers Concentrate on Arizona
Border Invasion Pics
2010-07-06 10:27PDT (13:27EDT) (17:27GMT)
_Atlanta Business Chronicle_
U.S. employment trends index improved in June, but not enough (with graph)
"The Employment Trends Index increased to 96.7 in June, marking the 11th straight month the index has increased, The Conference Board reported Tuesday. June's figure was up from May's revised index figure of 96.1 and from the June 2009 figure of 88.1. The base year of 1996 equals 100 on the index..."
2010-07-06
Sarah Morgan _Smart Money_
Given Say on Pay, Stock-Owners Say No
"This Spring, for the first time ever, 3 large U.S. companies failed to achieve majority share-holder support in 'say on pay' votes [in which] their executive pay packages [were rejected]: Motorola (MOT), KeyCorp (KEY), and Occidental Petroleum (OXY). The votes were non-binding, so the companies technically weren't required to do anything. However, to maintain good relations -- and to protect board members in the next round of voting -- the companies would be well served by responding to investor input, says Amy Borrus, the deputy director of the Council of Institutional Investors... Companies that over-compensate their executives relative to peers can see a stock-price boost when say on pay proposals are announced, according to research by Jay Cai, an assistant professor at Drexel University's LeBow College of Business, and Ralph Walkling, another professor at Drexel. Yet, in the past, activist share-holders' say on pay demands haven't targeted firms that truly over-pay their top brass, Cai says. Labor unions in particular seem to simply target large companies, where CEOs are highly paid, but not necessarily over-paid relative to peers, Cai says."
2010-07-06
Nick Wingfield _Wall Street Journal_
MSFT planning a few job cuts
Seattle Post-Intelligencer
TechFlash
Ziff Davis/CBS
2010-07-06 13:35PDT (16:35EDT) (20:35GMT)
David Gewirtz _Ziff Davis_/_CBS_
DHS TSA blocking access by employees to web sites with "controversial opinions"
2010-07-06 06:00PDT (09:00EDT) (13:00GMT)
Gene C. Fant _Chronicle of Higher Education_/_Union Univesity_
Academic Publishing for BlockHeads
"A friend of mine, who is not in academe, asked me how often I publish my research. He has a vague understanding that I do not merely teach but also engage in some sort of publishing. I told him that I was able to see my name in print fairly regularly, and he asked one of my favorite questions about academic publishing: 'How much do they pay you for an article?' 'For scholarly articles, nothing. I get a few free copies of the publication, but generally there is no payment given for that kind of publication.' 'Well, what about a book?', he persisted, assuming that my answer would be different. 'Most academic books provide enough royalties to pay for a nice meal every now and then, but they certainly don't buy summer houses.', I said. 'A successful academic book might generate a few thousand dollars in payments, but they take years to produce.' He looked at me with amazed pity..."
2010-07-06 (5770 Tamuz 24)
Anna M. Tinsley _Jewish World Review_
Texas principals lose in religious freedom case involving confiscated candy cane pencils
"This week, the 5th U.S. Circuit Court of Appeals in New Orleans ruled that the principals can be liable for not letting students in 2001 and 2003 hand out their candy canes pens with descriptions as well as pencils that read, 'Jesus is the reason for the season.' 'This is a big win for the First Amendment and for millions of students nationwide.', said Kelly Shackelford, president of the Plano-based conservative Liberty Institute, which represents the families in the law-suit."
2010-07-06 (5770 Tamuz 25)
Walter E. Williams _Jewish World Review_
The Founders' Vision Versus Ours
"In 1794, when Congress appropriated $15K to assist some French refugees, James Madison, the acknowledged father of our Constitution, stood on the floor of the House to object, saying, 'I cannot undertake to lay my finger on that article of the Constitution which granted a right to Congress of expending, on objects of benevolence, the money of their constituents.' He later added, 'the government of the United States is a definite government, confined to specified objects. It is not like the state governments, whose powers are more general. Charity is no part of the legislative duty of the government.' Two hundred years later, at least two-thirds of a multi-trillion-dollar federal budget is spent on charity or 'objects of benevolence'. What would the founders think about our respect for democracy and majority rule? Here's what Thomas Jefferson said: 'The majority, oppressing an individual, is guilty of a crime, abuses its strength, and by acting on the law of the strongest breaks up the foundations of society.' John Adams advised, 'Remember democracy never lasts long. It soon wastes, exhausts, and murders itself. There never was a democracy yet that did not commit suicide.' The founders envisioned a republican form of government, but as Benjamin Franklin warned, 'When the people find they can vote themselves money, that will herald the end of the republic.' What would the founders think about the U.S. Supreme Court's 2005 Kelo v. City of New London decision where the court sanctioned the taking of private property of one American to hand over to another American? John Adams explained: 'The moment the idea is admitted into society that property is not as sacred as the laws of G0d, and that there is not a force of law and public justice to protect it, anarchy and tyranny commence. If 'Thou shalt not covet' and 'Thou shalt not steal' were not commandments of Heaven, they must be made inviolable precepts in every society before it can be civilized or made free.' Thomas Jefferson counseled us not to worship the U.S. Supreme Court: 'the opinion which gives to the judges the right to decide what laws are constitutional and what not, not only for themselves in their own sphere of action but for the Legislature and Executive also in their spheres, would make the Judiciary a despotic branch.'"
2010-07-06 (5770 Tamuz 25)
Thomas Sowell _Jewish World Review_
Santa and Frank


| | | |
| --- | --- | --- |
| | "He, therefore, who is now against domestic manufacture, must be for reducing us either to dependence on that foreign nation, or to be clothed in skins, and to live like wild beasts in dens and caverns. I am not one of these; experience has taught me that manufactures are now as necessary to our independence as to our comfort; and if those who quote me as of a different opinion, will keep pace with me in purchasing nothing foreign where an equivalent of domestic fabric can be obtained, without regard to difference of price, it will not be our fault if we do not soon have a supply at home equal to our demand, and wrest that weapon of distress from the hand which has wielded it." --- Thomas Jefferson 1816-01-09 to Benjamin Austin (_The Letters of Thomas Jefferson: 1743-1826_) | |
2010-07-07
2010-07-07
_Economic Tims of India_
Indians corner one-third of H-1B visas to USA
"WASHINGTON: Indian professionals took the largest one-third piece of the H-1B visa pie in 2009 as Indians made up the second largest group of people..."
All Headline News: Indians Claim Third Of Speciality Work Visas To US
"According to the US Department of Homeland Security, Indians were issued as many as 123,002 visas out of the 339,243 H-1B visas issued in the last fiscal year..."
2010-07-07 08:00PDT (11:00EDT) (15:00GMT)
Patrick Thibodeau _ComputerWorld_/_IDG_
Cross-border body shop based in Red China sets IQ threshold at 125 for US employees, 140 for Chinese
"An IQ test is the first screen for any U.S. or Chinese applicant. The lower IQ threshold for new U.S. graduates reflects the fact that the [population, and hence the] pool of U.S. talent available to the company is smaller than the [population and hence the] pool of Chinese talent, Bleum said. In [Red China], Bleum receives thousands of applications weekly, said CEO Eric Rongley. Rongley is a U.S. citizen who founded Bleum in 2001; his career prior to that included stints working in off-shore development in India and later in [Red China]. The company employs about 1K and hires about 1% or less of the people who apply for jobs there. 'It is much harder to get into Bleum than it is to Harvard.', Rongly said. Shanghai-based Bleum has been recruiting new computer engineering graduates in the Atlanta, Chicago and Denver areas. If a student meets the minimum requirement on an IQ test, he then takes a skills test, similar to the hiring process Bleum follows in [Red China]."
Jason Mick: Daily Tech
2010-07-07 08:17:39PDT (11:17:39EDT) (15:17:39GMT)
Melissa Eddy _San Jose CA Mercury "News"_/_AP_
German officials take legal action against Facebook for violating privacy of non-members and abuse of e-mail contact lists
2010-07-07 13:28PDT (16:28EDT) (20:28GMT)
Ruth Mantell _MarketWatch_
Why you're not making more money than a decade ago
"For high school graduates, median inflation-adjusted wages were $626 per week in 2009, compared with $629 in 2000, according to EPI. If you assume a worker gets paid for a full year, that adds up to $32,552 in 2009, down from $32,708 in 2000. For college graduates, weekly wages were $1,025 in 2009, compared with $1,030 in 2000, according to EPI. Over one year, that works out to $53,300 last year, down from $53,560 in 2000... Separate research from Hay Group, a global management consulting firm [body shop], found that planned salary increases for 2011 are at 3% for clerical, supervisory, middle management and executive positions. That 3% gain is below the 4.5% to 5% increases seen at the beginning of the decade, and the steady 4% from 2005 to 2008, according to Hay."
2010-07-07
Michelle Malkin
Obummer/Holder DoJ opposes USA security
2010-07-07
Louis Uchitelle _NY Times_
American Dream Is Elusive for New Generation (with graph)
"SN, 24, a graduate of Colgate University, winner of a dean's award for academic excellence, spent his mornings searching corporate web sites for suitable job openings. When he found one, he mailed off a résumé and cover letter -- 4 or 5 a week, week after week. Over the last five months, only 1 job materialized. After several interviews, the Hanover Insurance Group in nearby Worcester offered to hire him as an associate claims adjuster, at $40K a year. But even before the formal offer, SN had decided not to take the job. Rather than waste early years in dead-end work, he reasoned, he would hold out for a corporate position that would draw on his college training and put him, as he sees it, on the bottom rungs of a career ladder... the so-called millennials, 18 to 29 -- whose unemployment rate of nearly 14% approaches the levels of that group in the Great Depression. And then he veered into the optimism that, polls show, is persistently, perhaps perversely, characteristic of millennials today... 23% are not even seeking a job, according to data from the Bureau of Labor Statistics. The total, 37%, is the highest in more than 3 decades and a rate reminiscent of the 1930s. The college-educated among these young adults are better off. But nearly 17% are either unemployed or not seeking work, a record level (although some are in graduate school). The unemployment rate for college-educated young adults, 5.5%, is nearly double what it was on the eve of the Great Recession, in 2007, and the highest level -- by almost 2 percentage points -- since the bureau started to keep records in 1994 for those with at least 4 years of college... In a recent study, [Lisa B. Kahn of Yale] found that those who graduated from college during the severe early 1980s recession earned up to 30% less in their first 3 years than new graduates who landed their first jobs in a strong economy. Even 15 years later, their annual pay was 8% to 10% less."
2010-07-07
David A. Stone _Chronicle of Higher Education_
Becoming a Successful Principal Investigator


| | | |
| --- | --- | --- |
| | "A hand from Washington will be stretched out and placed upon every man's business; the eye of the Federal inspector will be in every man's counting house... The law will of necessity have inquisitorial features, it will provide penalties, it will create complicated machinery. Under it men will be hailed into courts distant from their homes. Heavy fines imposed by distant and unfamiliar tribunals will constantly menace the [tax-victim]. An army of Federal inspectors, spies and detectives will descend upon the state... Who of us who have had knowledge of the doings of the Federal officials in the Internal Revenue service can be blind to what will follow? I do not hesitate to say that the adoption of this amendment will be such a surrender to imperialism that has not been since the Northern states in their blindness forced the fourteenth and fifteenth amendments upon the entire sisterhood of the Commonwealth." --- Richard E. Byrd 1912 VA House of Delegates | |
2010-07-08
2010-07-08
Norm Matloff _H-1b/ L-1/ Off-Shoring News-Letter_
Andy Grove's (near) mea culpa
Guess what -- an op-ed by a former prominent Silicon Valley CEO that does NOT claim American kids can't do math and science! And it does NOT talk about the large numbers of foreign students in U.S. engineering programs! And it does NOT talk about a "need" for H-1Bs and fast-track green cards.

If not "the usual suspects", then what IS the target of Andy Grove's strongly-word criticism below? Lo and behold, it's on corporate greed! And globalism. And what do you know, he disagrees with Thomas Friedman.

Though Grove's points are largely focused on the manufacturing side of the tech industry, his point that an integrated "ecosystem" being vital for a tech firm applies more generally. For instance, his comments on technological progress in batteries buttress a point I've often made that innovation comes serendipitously, from "ordinary" work -- not people who are told to "sit down and innovate". Thus the idea of off-shoring programming and engineering work and keeping only R&D here is quite short-sighted.

Unfortunately, it may be too little, too late from Andy Grove. There's a lot more he'd say if he only were given the relevant information, such as our government's deliberate adoption of policies that it knew would reduce the number of domestic students pursuing PhDs in engineering and science.

Norm
Andy Grove: Bloomberg
BusinessWeek
Seattle Times
Future of Capitalism
SF Chronicle
Venture Beat
Oregon Live
AOL Daily Finance
Kansas City Star
Op Ed News
Information Week
Christian Science Monitor
Wall Street Journal
Dale Dougherty: O'Reilly
Smart Planet/Ziff Davis/CBS: US high-tech manufacturing base erosion breaks "chain of experience"
Ziff Davis/CBS
Industry BNET/CBS (with graphs)
BNET/CBS
CNET/CBS
All Things Digital/Dow Jones
MIT Technology Review
Salem OR News: They Gave Away the Store
Robert Oak
Enterprise Irregulars
I Want You To Get a Real Job
2010-07-08 00:56PDT (03:56EDT) (07:56GMT)
Jennifer Alsever _CNN_
Let's abuse skilled STEM workers right here in the USA instead of out-sourcing
"Smaller towns need jobs, and they offer a cheaper cost of living than urban centers. So businesses that out-source work to these areas can expect to pay less -- rates are often as much as 25% to 50% lower -- than if they were hiring urbanites with comparable skills. In response, a new crop of outsourcing startups are popping up with development centers in places like Joplin, MO, and Eveleth, MN, where hundreds of employees crank out software code or offer IT support for large corporate clients... One rural out-sourcer, Onshore Technology Services, recruits workers from minimum-wage jobs and gives them intensive training in IT specialties. 65 people work in IT centers in the rural Missouri towns of Macon, Lebanon, and Joplin... Meanwhile, CrossUSA in Burnsville, MN, recruits experienced, older IT workers who are nearing retirement for its 100-employee operations in Sebeka, MN, (population 700) and Eveleth, MN, (population 3K)."
2010-07-08 05:30PDT (08:30EDT) (12:30GMT)
Scott Gibbons & Tony Sznoluch _DoL ETA_
un-employment insurance weekly claims report
DoL home page
DoL OPA press releases
historical data
"The advance number of actual initial claims under state programs, unadjusted, totaled 463,560 in the week ending July 3, an increase of 22,560 from the previous week. There were 581,145 initial claims in the comparable week in 2009. The advance unadjusted insured unemployment rate was 3.3% during the week ending June 26, a decrease of 0.1 percentage point from the prior week. The advance unadjusted number for persons claiming UI benefits in state programs totaled 4,294,188, a decrease of 36,647 from the preceding week. A year earlier, the rate was 4.5% and the volume was 6,061,619. [As federal extended benefits expire, they were still] available in AK, CT, KS, MA, MI, MN, MT, NH, NJ, NM, NC, OR, PR, RI, VT, and WA during the week ending June 19... States reported 4,147,551 persons claiming EUC (Emergency Unemployment Compensation) benefits for the week ending June 19, a decrease of 367,948 from the prior week. There were 2,586,598 claimants in the comparable week in 2009. EUC weekly claims include first, second, third, and fourth tier activity. The highest insured unemployment rates in the week ending June 19 were in Puerto Rico (6.7%), Oregon (4.9%), Alaska (4.8%), Pennsylvania (4.7%), Nevada (4.5%), California (4.3%), Wisconsin (4.2%), Connecticut (4.0%), North Carolina (3.9%), and South Carolina (3.9%). The largest increases in initial claims for the week ending June 26 were in New Jersey (+7,951), Massachusetts (+4,681), New York (+3,473), Florida (+2,838), and Connecticut (+2,560), while the largest decreases were in Pennsylvania (-2,841), Tennessee (-1,375), Illinois (-1,346), Iowa (-1,230), and Alabama (-869). [Note that the population used for calculating the "insured unemployment rate" changes
to 132,623,886 beginning 2007-10-06;
to 133,010,953 beginning 2008-01-05;
to 133,382,559 beginning 2008-04-05;
to 133,690,617 beginning 2008-07-05;
to 133,902,387 beginning 2008-10-04;
to 133,886,830 beginning 2009-01-03;
to 133,683,433 beginning 2009-04-04;
to 133,078,480 beginning 2009-07-04;
to 133,823,421 beginning 2009-10-03;
to 131,823,421 beginning 2009-10-17;
to 130,128,328 beginning 2010-01-02;
to 128,298,468 beginning 2010-04-03.]
graphs
more graphs
2010-07-08
Lina Garcia
US DoL announces Geospatial Technology Competency Model
"The GeoTech Center, a government, academia and industry partnership, funded, in part, by a grant from the National Science Foundation [NSF] and based at Del Mar College, led the validation process. The model builds on previous efforts to describe geospatial industry skill needs, including the Geospatial Technology Competency Model developed at the University of Southern Mississippi. The new model groups competencies into foundational competencies, core geospatial competencies and competencies for 3 geospatial sectors: positioning and data acquisition, analysis and modeling, and software and application development."
competency model clearing-house
2010-07-08
Kevin Kaplan _Daily Illini_
B-17 brings nostalgia to Champaign
2010-07-08
Thomas E. Brewton _View from 1776_
Inflation Continuing
graphs
2010-07-08
_MarketWatch_
5th circuit court of appeals rejected oil-drilling moratorium
2010-07-08
Elaine Kurtenbach _Huffington Post_
end of low-quality "Made in Red China" era sends companies scrambling for options
"Factory workers demanding better wages and working conditions are hastening the eventual end of an era of cheap costs that helped make southern coastal [Red China] the world's factory floor. A series of strikes over the past two months have been a rude wakeup call for the many foreign companies that depend on [Red China's] low costs to compete overseas, from makers of Christmas trees to manufacturers of gadgets like the iPad. Where once low-tech factories and scant wages were welcomed in a [Red China] eager to escape isolation and poverty, workers are now demanding a bigger share of the profits. The government, meanwhile, is pushing foreign companies to make [more] investments in areas it believes will create greater wealth for [Red China], like high technology."
2010-07-08
Janis Richter _Madison county VA Eagle_
5 applicants per job means a lot of people unemployed at end of day
"I think it's great that U.S. representative Eric Cantor, R-Richmond, is hosting a job fair in Richmond on July 13. But when there are 5 applicants for each job opening, a lot of people are still going to be without a job at the end of the day. In this job market, many people are looking for work without success."
2010-07-08
Andrea Koncz & Mimi Collins _National Association of Colleges and Employers_
Average starting salaries to new college grads slipped by 1.3%
2010-07-08
_Sooner Poll_
77.9% of Oklahomans want a law like Arizona's SB1070


| | | |
| --- | --- | --- |
| | "Ways and Means Chairman Oscar W. Underwood (D-VA) introduced a bill to lower tariff rates from an average of 40% to roughly 29%. To compensate for lost revenue, the bill also included an income tax. The House passed the legislation on May 8, and the Senate followed suit 4 months later. When Wilson signed the bill in October, it included an income tax of 1 percent on individual income over $3K ($4K for married couples). It also featured a progressive surtax ranging from 1% to 6%, depending on income." --- tax museum | |
2010-07-09
2010-07-09
Beryl Lieff Benderly _AAAS Science_
Taken for Granted: The Immigration Guru
"In connection with President Barack Obama's push for reform of immigration laws, two recent articles deserve attention. The first describes Operation Reboot, a $2.5 million, federally funded program to train middle-aged, out-of-work computer professionals for jobs as high school computer teachers. The second recounts the hiring of Yuying Lu, a recent alumna of California State University, Long Beach, for a computer job with a California company on an H-1B visa, the temporary work permit ostensibly intended to relieve shortages of technical personnel. A Chinese national who arrived in the United States in 2007, Lu earned a master's degree in a subject called educational technology. 'So, in essence one branch of the federal government is funding unemployed ITers to retrain for something well beneath their qualifications, while another federal agency is approving work permits for foreign students [for jobs] that unemployed Americans could easily do.', writes the man to whom I owe my knowledge of this piquant contrast, computer science professor Norman Matloff of the University of California, Davis. He continues, 'Of course, the fact that the Georgia Tech [Georgia Institute of Technology] program is funded by the NSF [National Science Foundation], which has been a promoter of H-1B, makes it all the more ironic.' Based on his analysis of the Long Beach curriculum, Matloff judges the 'computer content' of Lu's degree to be 'quite shallow... It ought to be obvious that the... IT professionals in the Georgia Tech program, or their counterparts in the southern California area, could easily be doing that job that Lu was hired for.' Matloff's criticism, let me hasten to note, is of national policies and not of Lu, who has only taken advantage of opportunities legally available to her. 'The H-1B does not require employers to give hiring priority to Americans.', Matloff continues. Although 'the spirit of the program is to fill shortages... I don't think there is a shortage here.' Nor, adds Matloff in a recent interview with Science Careers, does any discernible shortage of scientists exist on American university campuses, where some of the scientists working as post-docs were admitted to the United States on H-1Bs. Although they, therefore, do no affect all foreign post-docs, the provisions of the H-1B nonetheless permit abuses. As in industry, the employer holds the visas, and the workers are not free to seek other positions. Although many differences distinguish IT employees from post-doc researchers, Matloff sees an over-riding similarity. 'It's exactly the same issue.', he says. 'It boils down to cheap, compliant labor.'... What bothers Matloff is not immigration or national origin, but waste, unfairness, and mendacity -- all major elements, he believes, of today's technical and scientific labor markets. He denies the significance of shortages or educational standards or any of the other supposed problems cited by 'extremely slick' H-1B proponents, and points out ways that visas save employers money. 'Type I', he says, 'is where an H-1B of the same qualifications as an American gets paid less than an American... That's not illegal [because] there are so many loop-holes [in the law]. Type II is hiring the younger H-1B instead of the older American. That's really the same thing [because in general], younger people are cheaper in salary; they're cheaper in benefits. That's really what it boils down to.' In academe, the cost-saving method is even more straightforward. Post-docs receive what universities term training wages rather than faculty-worthy salaries, and large numbers admitted on H-1Bs (and other visas) make possible the depressed pay scale."
Norm Matloff
Enclosed [above] is a profile Beryl Benderly recently wrote on me in Science Careers, a publication of the American Association for Advancement of Science [AAAS], run by the publishers of the prestigious journal/magazine Science. Ms. Benderly is the author of the superb piece on post-docs that I reviewed a few days ago.

Keep in mind, for use below, that large numbers of those post-docs are foreigners holding H-1B visas.

Several journalists have written profiles of me in the past, including:
BusinessWeek
Salon
ComputerWorld
UC Davis Magazine

Other than the unfair BusinessWeek piece that I suspect was legally libelous, most of the profiles have been positive -- especially, I'm proud to say, the one by my own university's official magazine.

I typically don't know what to say in reviewing my own profile. I find writing such a review to be rather surreal. Nevertheless, I am definitely including the Benderly piece here, because it is the most thorough and most accurate account of "where I'm coming from" on the H-1B and related issues. This I highly appreciate.

I won't comment much on her piece itself. Instead, I wish to expand on the theme Benderly chose for her opening. She begins with a reference to my May 25 post, in which I noted the sad irony of the federal government on the one hand funding a "retraining" program for unemployed IT people, to do work of a simpler nature than they are qualified for, while on the other hand approving the hiring of an H-1B in southern California for work those unemployed IT people could easily do. This idea of different parts of the government working at cross purposes to each other is no doubt something that especially resonates with DC dwellers like Benderly, even more than the rest of us who only visit the place.

But those are not the only such contradictions, no sir, no ma'am. How about this one? The National Science Foundation is funding that retraining program for unemployed IT workers, while at the same time pouring tons of money into grants to find ways to increase college enrollment in IT! NSF's CPATH program, for instance, is aimed at increasing computer science enrollment, again at the same time NSF is funding the training of unemployed IT professionals to become high school teachers. And even sadder, the recipient of the unemployed IT worker retraining funds, Georgia Tech, is also one of the universities that NSF awarded CPATH funding to.

Similarly, NSF's STEP program is aimed at increasing STEM enrollment. Yet at the same time, the NSF is complicit in the shameful, abusive postdoc system Benderly wrote about (NSF funds many of the postdocs) as symbolizing the near-hopelessness the postdocs have for a career in science. And this in spite of the fact, reported by Benderly, that we already have plenty of college students studying STEM.

Reminds me of today's Wall Street Journal report that preliminary U.S. government investigations of the Toyota "stuck accelerator" accidents seem to show that some of the drivers unwittingly had their feet on the accelerator instead of the brake. Well, in the NSF's case, the government has its foot BOTH on the accelerator AND on the brake.

Needless to say, it goes far beyond the NSF. Many other government agencies are funding efforts to increase STEM/IT enrollment, while simultaneously the feds are approving hundreds of thousands of H-1B visas (new and renewal), not to mention the foreign-student OPT work permits, L-1s and so on, all of which make it very difficult for American STEM/IT students to attain lifelong careers in those fields.

This feds giveth/feds taketh away theme was poignantly illustrated in a CNN interview of students at Georgia Tech last year, probing their anxiety over the poor job market they might be facing on graduation. (See my review.) One of the students interviewed was Christine Liu, who spoke of her engineer dad, an immigrant from China (emphasis added):

Currently the job market with my dad, because he's an engineer, is hard, really hard, to stay up because we have all these Georgia Tech students who are up with the new information and stuff like that. THEY'RE COMING IN AND TAKING THE OLDER PEOPLE'S JOBS, so my dad doesn't have the opportunity to get a job. He's a really smart guy, so he's considering going back to China and starting a job there. That should never be an option!... It makes me angry.

What Ms. Liu doesn't understand is that a lot of those young people taking her dad's job are H-1Bs. As I've explained so many times, H-1B is at its core a vehicle used by employers to shun older (age 35+) American workers. Ironically, H-1B is probably the visa Mr. Liu held when he first started work in the U.S.A. The feds gave to his father, and are now taking away, in this case beneficiary and victim being the same person.

CNN of course chose Georgia Tech as its interview site because the campus is just a couple of miles from CNN head-quarters. But actually, Georgia Tech is something of a hot-bed of pro-H-1B activity. Google names like Peter Freeman and Jim Foley to see some examples. My favorite is the comment Freeman, then Dean of Computing Sciences at Georgia Tech, gave to a reporter, derisively dismissing my research as "spitting into the wind"; see http://heather.cs.ucdavis.edu/Archive/CSEnrollmentDrop4.txt

About a year and half ago, I was in Atlanta for a research conference, and while there I thought I'd drop by Georgia Tech. Beautiful campus, well funded. On a whim, I decided to seek out a dean there whom I had talked to briefly on the phone some months earlier. No appointment, no prior warning, nothing; I just suddenly showed up at his office. But the guy couldn't have been nicer. He dropped everything, and spent a full hour with me, discussing lots of aspects of computer science education. I was so impressed with this man, who clearly had a heart-felt concern for students, and who BTW overcame considerable adversity himself as a youngster, ending up as a dean at a prestigious university.

And yet... He mentioned that in computer science (a full school at Georgia Tech, consisting of several departments), the push was to have more and more classes taught by temps, lecturers and other types of non-regular instructors. He readily admitted that this was having a negative impact on the students, who came to Tech expecting to be taught by the Tech's full professors, many of them world-renowned experts in their fields. But, he said, what counts most is that staffing lots of courses with non-regular instructors "gives you more bang for you buck". Once again, it boils down to cheap labor [and a lower-quality bang]. See what I'm saying?

Norm
---30---
2010-07-09
Francisco Moris & Nirmala Kannankutty _R&D Magazine_
NSF has released its employment statistics from 2008 R&D survey
"Companies located in the United States that performed or funded research and development domestically or overseas employed an estimated 27.1M workers worldwide in 2008. R&D employees (employees who perform or directly support R&D activities) accounted for 1.9M, or 7.1%, of this worldwide employment. The domestic employment of these companies totaled 18.5M workers, including 1.5M domestic R&D employees. Thus, domestic R&D employment accounted for 7.9% of companies' total domestic employment and for 77% of their worldwide R&D employment. In 2008 companies reported $346G of company-performed R&D worldwide; 82% of this activity was performed in the United States... About 1.5M (77%) of companies' 1.9M worldwide R&D employees worked in the United States, and 448K (23%) worked at foreign locations of U.S. companies in 2008... manufacturing industries reported that 74% of their worldwide R&D employment was domestic, compared with 80% for non-manufacturing industries."
NSF survey
statistics (expected to be available in 2011)
2010-07-09 08:32:34PDT (11:32:34EDT) (15:32:34GMT)
Kristen Gelineau _San Jose CA Mercury "News"_/_AP_
Google "Street View" broke privacy law in Australia
"The Australian Federal Police is conducting a separate criminal investigation of Google over Street View. That probe focuses on whether the company breached the country's telecommunications interceptions act, which prevents people accessing electronic communications other than for authorized purposes."
2010-07-09
Thomas E. Brewton _View from 1776_
Estate Extortion: A Punitive Socialist Gimmick to Redistribute Income/Wealth
2010-07-09
Thomas E. Brewton _View from 1776_
Historical parallels to imposition of Obama's national socialist health care perversion
"'It is a bold distortion of historical fact to say that the Left, the socialists, were eager to establish popular government and that the Right, the bourgeois capitalists, defeated these attempts. Neither the Marxists nor the other socialists ever aimed at democracy. What they wanted was their own dictatorship.'"
2010-07-09
William L. Anderson
Krugman: More taxing and spending will solve everything... and DoJ's new war against doctors
2010-07-09 (5770 Tamuz 27)
Caroline B. Glick _Jewish World Review_
Trash reporting scribes whose poisoned pens conveniently go dry
"What the media refuses to inform you of, is often more important than what it reports... On Saturday the London-based Al-Hayat newspaper reported that Palestinian Authority Chairman Mahmoud Abbas gave US mediator George Mitchell a letter detailing a number of concessions that he would make towards Israel in a final peace treaty. These included a willingness to accept permanent Israeli sovereignty over the Jewish Quarter in Jerusalem's Old City and over the Western Wall. The Al Hayat report received enthusiastic and expansive coverage in the Israeli media and in media outlets throughout the world. What was barely noted was that just hours after the report hit the airwaves, Abbas's chief negotiator Saeb Erekat categorically denied the story. In an interview with Israel Radio, Saeb Erekat said the story was untrue. Abbas has been the recipient of adulatory press coverage in Israel over the past several days. Last week he thrilled the Hebrew-language media when he invited Israeli reporters to a sumptuous feast at his Ramallah head-quarters. And then the Al Hayat story came out. Lost in the excitement was Abbas's eulogy for arch terrorist Muhammad Daoud Oudeh who died over the weekend. Oudeh was the mastermind of the PLO's massacre of 11 Israeli athletes during the 1972 Munich Olympics. Abbas himself served the operation's pay-master. As Palestinian Media Watch reported, in a condolence telegram quoted in the Abbas-controlled Al-Hayat al Jadida newspaper, Abbas touted Oudeh as, 'a wonderful brother, companion, tough and stubborn, relentless fighter', and described him as 'one of the prominent leaders of the Fatah movement'. So while the local and international media pounced on the Al Hayat story as proof that the Palestinians are serious about peace, they failed to mention that their hope was based on a story that the Palestinians themselves deny. So too, in their rush to embrace Abbas, they failed to mention his glorification of an unrepentant mass murderer who commanded the terror squad that massacred Israel's Olympic athletes."
2010-07-09 (5770 Tamuz 27)
Julie Rehmeyer _Wired_
1848-09-24 Sunday 13:55 daguerrotypes bring middle-America's past to life
"In 1848, Charles Fontayne and William Porter produced one of the most famous photographs in the history of the medium -- a panorama spanning some 2 miles of Cincinnati waterfront. They did it with eight 6.5- by 8.5-inch daguerreotype plates, a then-new technology that in skilled hands displays mind-blowing resolution. Fontayne and Porter were definitely skilled, but no one knew just how amazing their images were until three years ago, when conservators at George Eastman House in Rochester, New York, began restoration work on the deteriorating plates. Magnifying glasses didn't exhaust their detail; neither did an ultrasharp macro lens. Finally, the conservators deployed a stereo microscope. What they saw astonished them: The details -- down to window curtains and wheel spokes -- remained crisp even at 30X magnification. The panorama could be blown up to 170 by 20 feet without losing clarity; a digicam would have to record 140giga-pixels per shot to match that. Under the microscope, the plates revealed a vanished world, the earliest known record of an urbanizing America. But the conservators also found trouble. At that magnification, dust motes smaller than red blood cells became image-obscuring blobs. Corrosion from a few molecules of water obscured a face peeking out a window. Even polishing marks from the original preparation of the plates became a mass of dark streaks..."
Public Library of Cincinnati and Hamilton county
Genealogie Werks
2010-07-09

| | |
| --- | --- |
| DJIA | 10,187.72 |
| S&P 500 | 1,077.96 |
| NASDAQ | 2,196.45 |
| Nikkei | 9,585 |
| 10-year US T-Bond | 3.06 |
| crude oil | $76.09/barrel |
| gold | $1,209.80/ounce |
| silver | $18.07/ounce |
| platinum | $1,533.20/ounce |
| palladium | $456.95/ounce |
| copper | $0.19084375/ounce |
| natgas | $4.40/MBTU |
| reformulatedgasoline | $2.07/gal |
| heatingoil | $2.0257/gal |
| soybeans | $9.9325/bushel |
| maize | $3.835/bushel |
| wheat | $5.38/bushel |
| dollarindex | 84.00 |
| yenperdollar | 88.58 |
| dollarspereuro | 1.2634 |
| dollarsperpound | 1.5193 |
| swissfranksperdollar | 1.0577 |
| indianrupeesperdollar | 46.75 |
| mexicanpesosperdollar | 12.7693 |
| MorganStanleyHighTechIndex | 542.01 |

I usually get this info from MarketWatch.


++ S887; Durbin, Grassley; H-1B and L-1 visa program reform
Status of S877
+++ S2804; Sanders; Employ Americans: prohibit firms who lay off large numbers of capable US citizens from making use of guest-work visas
---- HR5658; Shadegg; STEM Job Destruction Act
more of what congress-critters are up to


| | | |
| --- | --- | --- |
| | "[In 1900] only 10% of young Americans went to high school... In the rapidly growing big cities you lived bunched together: in many neighborhoods there were more people than rooms. One-quarter of urban Americans never married, as compared to just 8% today. Many men did not marry because they could not support a family; they lived with their parents or as boarders in other people's founses..." --- Michael Barone 2004 _Hard America, Soft America: Competition vs. Coddling and the Battle for the Nation's Future_ pg18 (citing Diane Ravitch 1983 _The Troubled Crusade_ pg45; Richard Sennett 1984 _Families Against the City_ pp107-108) | |
2010-07-10
2010-07-10
Norm Matloff _H-1B/ L-1/ Off-Shoring News-Letter_/_V Dare_
more on the Kagan memos
Recently I commented on a ComputerWorld article on the newly-released e-mail messages of Supreme Court nominee Elena Kagan.

At the time of the messages, Kagan was a domestic policy maker for President Clinton, and the 1998 bills proposing a big increase in the H-1B cap were the subject of much discussion. To me, the most important revelation was that Clinton's people were quite suspicious that the industry lobbyists were hoodwinking them on H-1B. At one point, one staffer even said, "Let's call the industry's bluff." But of course in the end, Clinton did sign the cap increase into law.

Since my last posting on this topic, I've looked through the messages further, and have found a couple of points I find worth mentioning.

The first point concerns prevailing wage. H-1B law requires that the foreign worker be paid at least the prevailing wage, but as I've often stated, the statute defining this wage has huge loop-holes built into it. As a result, legal prevailing wage is well below the market wage, thus making this the absolute center of H-1B abuse.

In this message we find that the original version of Senator Spencer Abraham's H-1B bill would have radically changed the legal definition of prevailing wage. The memo points out that, "The bill stipulates that factors such as years of experience, academic degree, institution attended, grade point average, publications, and personal traits deemed essential to job performance be considered."

Though this might on the surface seem reasonable, the effect would be that the employer could pick and choose what factors to base prevailing wage on, selecting the ones that gave the lowest figure. Worse, since there would be no data on many of these factors, the upshot would be that the employer would be able to simply set whatever wage he wanted. As the memo (by Julie Fernandes) succinctly put it, the original Abraham bill would have "weaken[ed] the existing program...by essentially repealing the prevailing wage determination requirement."

Such was the hubris that politicians "representing" the industry had in those days. Abraham did remove the provision, probably because as noted above there would be no data available with which to implement it, but the fact that he would dare "repeal" the prevailing wage requirement was startling even to me.

It's interesting that the memos show the Clinton people working quite hard to find ways to deal with abuses, such as with anti-lay-off provisions, banning the hiring of H-1Bs by an employer soon after laying off Americans. They ran into numerous logistical problems on this, when in fact the simplest and most effective solution would have been to clean up the legal definition of prevailing wage.

The second message is of personal interest to me, as some of the points I was making at the time show up here. For instance, I had pointed out that the ITAA industry lobbying group, in claiming university computer science enrollment was still falling, had conveniently omitted the data for the most recent 2 years, which showed that enrollment had almost doubled during that time. This fact shows up in the memo. I had also pointed out that nearly 3/4 of all software developers come from fields other than computer science anyway, thus making CS enrollment less of an issue. This too showed up in the memo.

This saddest aspect of these memos is the faith the participants show in retraining. As many of you know, the bill that was ultimately enacted featured an H-1B employer fee, the proceeds of which would be used for retraining of American workers, thus making the "need" for the H-1B increase only temporary. Several of us H-1B critics had pointed to the fact that, in the midst of the dot-com boom, many experience programmers and engineers over the age of 35 were having trouble finding work. The industry claimed that these workers simply were not up-to-date in their skill sets, while technology was moving at a lightning pace. The idea, then, was that the retraining funds would be used to bring these older workers up to speed, so that they would be hired instead of H-1Bs.

Retraining is a standard Democratic approach, and is especially big among organized labor, to whom the White House was talking at the time. So the idea of agreeing to the H-1B cap increase, in exchange for the user fee that would fund retraining, was natural and sensible from the point of view of the White House. But it was hopelessly, utterly and tragically naive.

The White House should have gone with its gut feelings, which were that there was no tech labor shortage and the industry simply wanted the H-1Bs as cheap labor. Knowing that, they would have realized that, retraining or no retraining, up-to-date skills or not, the employers simply did not want to hire the older (again, "old" at 35) workers. The older workers were just too expensive, both in salary and benefits.

The White House could have seen this if they had carefully read even the industry lobbyists' own report, by the ITAA, which said

Training employees in IT would seem to be a win-win for both worker and employer. And often that is the case. However, extensive training creates other issues. "You take a $45K asset, spend some time and money training him, and suddenly he's turned into an $80K asset.", says Mary Kay Cosmetics CIO Trey Bradley. That can lead to another problem. New graduates trained in cutting edge technologies become highly marketable individuals and, therefore, are attractive to other employers.

It is clear that Bradley was not willing to pay the salaries paid by other firms. IOW, the real issue all along was cheap labor, not skills, and thus retraining wouldn't work.

The retraining scheme was thus doomed from the start. A later Dept. of Commerce study confirmed that the funds were not being used to train programmers and engineers, thus not impacting H-1B usage at all. Sun Microsystems, which had been in the vanguard of lobbying for the H-1B increase, even stated, in an innocent tone, that "of course" the training had not reduced Sun's usage of H-1Bs, as that had never been the intent of the law, a blatant revision of history.

Norm
---30---


| | | |
| --- | --- | --- |
| | "As Ravitch recounts, these [regressive] education advocates produced 'a pronounced shift in the state goals of [education], away from concern with intellectual development and mastery of subject matter to concern for social and emotional development and to the adoption of functional objectives related to areas such as vocation, health and family life'. A well-publicized education manifesto published in 1944 proclaimed, 'There is no aristocracy of subjects... Mathematics and mechanics, art and agriculture, history and home-making are all peers.'" --- Michael Barone 2004 _Hard America, Soft America: Competition vs. Coddling and the Battle for the Nation's Future_ pg26 (citing Diane Ravitch 1983 _The Troubled Crusade_ pp55,62-63; education policies commission _Education for All American Youth_ pg142) | |
2010-07-11
2010-07-11
Norm Matloff _H-1B/ L-1/ Off-Shoring News-Letter_
"The Real Science Gap" -- a crying shame
My fields are mathematics and statistics in terms of formal training, but in terms of most of my academic career and industrial experience, I am a computer scientist. Thus in writing about H-1B, I tend to write about the software industry, with occasional comments on math and stat.

Computer science does not (yet) rely much on post-doctoral scholar (post-docs), researchers working in low-paid academic jobs as sort of an apprenticeship after completing their PhDs. The main fields employing post-docs are the basic sciences, such as biology and physics. But I'm well aware of the disgraceful post-doc mess, which, as Dr. Shirley Malcolm of the American Association for the Advancement of Science [AAAS] has pointed out, graphically demostrates that we have an OVER-supply of scientists. Academia would not be able to force people through such an abusive process were it not for the presence of a very large pool of candidates.

And that over-supply is driven by H-1B. In a recent posting to this e-news-letter, I wrote:

...our government's central science agency, the National Science Foundation (NSF), explicitly admitted back in 1989 that H-1B and other efforts to bring in more foreign scientists and engineers would suppress salary growth and thus -- the NSF went on to say -- discourage domestic students from pursuing doctorates in science and engineering. And today the NSF has the gall to complain that not enough American students pursue a PhD! Anyone without a vested interest here would see the stupidity of such a policy, and would be outraged.

The effect of H-1B on careers in science is absolutely disgraceful. The government and academia have created a huge over-supply of PhD scientists, which has led to a post doc labor system under which aspiring scientists run a many-year gauntlet of low-paid, temporary jobs, with no idea whether they will even get to have a permanent career in science in the end. The government might as well make it illegal to be a scientist. Again, an absurdly stupid and outrageous system, fueled by H-1B, the visa held by most foreign post docs.

The article below, by science reporter Beryl Benderly, presents all the horrid details. This is by far the most thorough and insightful treatment of the subject that I've seen, and indeed, one of the few to broach this subject, period. It should be required reading for our government policy makers, as an antidote to the flood of "how the U.S.A. can innovate" articles we've been seeing in the last few months from those with hidden agendas.

I have a few comments, of course.

A prime symptom noted by all: a growing aversion of America's top students -- especially the native-born white males who once formed the back-bone of the nation's research and technical community -- to enter scientific careers. Increasingly, foreign-born technical and scientific personnel on temporary visas staff America's university labs and high-tech industries.

"White male"? Ordinarily I would have been startled, and maybe even winced, at seeing this. I can understand the citing of nativity, since the author raises the question (as I have), "What if they stop coming here?" But why should race and gender matter?

Yet I was less startled than I would have been, because a similar point was made a couple of months ago, when my department's graduate program was under-going its regular review. The head of the review team, a white (and BTW immigrant) professor from UCB, expressed the team's concern that among our graduate students there were rather few women, adding "especially white women". I think he intended "white" as a proxy for "domestic", but I was shocked that he would say something like that. That made the reporter's citing whiteness (and maleness) in the [linked] article as an issue brought up by those she interviewed a little less shocking, but I must say I'm still baffled.

The author also uses a phrase above that the industry lobbyists and related people use constantly, "foreign born". I object to this because it lumps together those who come here as foreign students or H-1Bs, with those who come here as children as family immigrants. It has always been the case that the latter produce scientists, professors and the like, myself being an example. And conversely, my experience with H-1Bs is that they discourage their children from pursuing careers in pure science, or even engineering -- medical school or law school is their goal for their kids. So I'm not quite sure what point the author's interviewees were trying to get across in discussion white natives.

Ms. Benderly's account of the history of research funding is excellent, and will make a good reference. What is in my opinion missing, though, is the corrupting influence of the system. The funding, ostensibly to support research, took on a life of its own, becoming in many ways more important than the research itself. The old joke that "Deans can't read but they can count", meaning that in faculty promotion cases they simply enumerate the number of papers the candidate has published, has morphed into counting how much grant money the candidate has brought in. In engineering faculty meetings, retreats and so on, the discussion is dominated by getting more research money, especially from industry. The number of PhDs a promotion candidate has produced is also tallied with keen interest, and of course one can't have PhD students without funds to support them, so it's back to the grants issue again.

As a result, we have University.com, academia run as a business [only not]. Individual departments are considered "profit centers". After the dot-com bust in 2000, my own department's under-graduate enrollment plummeted, yet the more it declined, the more the university expanded our faculty! Why? Simple -- our department is a rain-maker, bringing in more and more research grants [from federal and state governments].

Now all of this would not be so terrible if research truly were a public good. But although in principle research it should benefit the economy and society, in practice the obsession with funding creates perverse incentives.

The most salient ill effect in the present context is that the obsession with money kills innovation, rather than developing it. The effective way to be awarded a grant is to do incremental, NON-innovative research. Innovation actually makes funding agencies, and the professors they appoint as reviewers, nervous, skeptical and, in some cases, jealous.

Worse, there is what I will call here the Hennessy Principle. Just as with the Peter Principle, under which one rises to one's level of incompetence, in academic science and engineering, one's talent as a researcher forces one OUT of research activity, and IN to "entrepreneurship" -- the never-ending, full-time, shameless hustling for grant money. The very research brilliance that brought a professor to prominence now imprisons him, keeping him from actually doing research himself. And again, the incentives are to develop large, hierarchical research teams in which the guy at the top often knows very little of what is actually being done by those doing the work. And those who are doing that work are usually not as talented as the guy who spends all his time scrounging for money.

I'm calling this the Hennessy Principle after Stanford University President John Hennessy. Back in the days when he was a computer science professor, doing "big science" (read "big funding"), he once gave a talk on his then-current project, a huge multiprocessor computer. I was startled by his lack of knowledge of even basic principles of the workings of his machine. This is no dig at Hennessy or Stanford -- I consider the Stanford CS and Statistics Departments to be the best in the world -- but that doesn't change the fact that this method of operation is tragically wasteful and rife with opportunity costs.

The other perverse effect, of course, is to develop an over-supply of doctoral students and post-docs. An over-supply makes labor cheap, and thus one gets the most bang for one's buck of grant funding. And the way to produce that oversupply has been, as we've seen, to bring in a lot of foreign students. This has led, as noted, to low professional salaries and greatly reduced career prospects -- in turn causing the very dearth of domestic ("white male") PhD students that academia is now so plaintively lamenting.

One point that the article should have elaborated on is that that exodus of domestic students (a new kind of "white flight") consists disproportionately of "the best and the brightest". Studies have shown that when a profession turns economically sour, the best minds bail first. The mediocre people then get their chance at that profession.

Given the sordid role of the NSF in this mess, the following statement is woefully incorrect:

"No one designed the present system. It just happened.", says Maxine Singer, a former president of the Carnegie Institution of Washington...

Again, the NSF made a conscious decision along these lines, and others, such as former UC President (then UCSD Chancellor) Atkinson, were making the same push. (See Eric Weinstein's frightening account.)

To be sure, there have been questions raised. The Sloan Foundation produced a very insightful report (ironically, one of the authors was at Stanford) on over-production of tech PhDs in 1995. The next year professor Anthony Ralston of the State University of New York at Buffalo wrote in the Association for Computing Machinery's flagship professional journal:

[In the coming years] we are almost certain to continue to produce more -- probably far more -- Ph.D.'s in computer science than will be able to find the kinds of research jobs which attracted them to seek doctorates in the first place, and perhaps more than will be able to find jobs at all. Many of us are, in fact, accepting students under false pretenses...

Ralston then went right to the heart of the public-good issue. He noted that CS PhDs would still be hired for jobs not needing a PhD, but countered, "But does this justify the cost -- to [tax-victims], to government, to the students themselves -- when the attainment of a Ph.D. adds little to the abilities of the candidates to do [these] jobs?"

These voices were, of course, drowned in the subsequent ocean of expansion during the dot-com boom. That boom actually had essentially nothing to do with PhD production, but the giddiness and lobbyist hype of the time made it impossible to discuss, a barrier that continues to this day.

Much more recently, another lone voice surfaced just a few weeks ago in an op-ed in the Chronicle of Higher Education, in which the 4 professor authors argued that we're producing far too many garbage research papers. Among their thoughtful suggestions was that faculty promotion candidates should be allowed to include only a few representative papers in their promotion packets, thus removing the "quantity" incentive. This would allow professors to concentrate on quality work, with less incentive to overdo grant seeking and PhD production, not to mention solving the problem of absurdly burgeoning research journals filled with work of questionable value.

But again, in the current climate, such proposals have no chance. On the contrary, the reaction of most university presidents to Benderly's piece would be that Congress should fund even MORE research.

Among other things, those presidents would cite the "need" to keep up with China. Yet that nation is engaged in equally destructive research behavior. Upset by the poor showing by its universities in world academic league tables, the Chinese government found that most formulas for such rankings relied on counts of research papers! So it is now pressuring its professors to produce as many publications as possible. Similarly, a recent Washington Post article noted "China is also the leading source of what are known as 'junk' patents". A colleague of mine from China finds it so demoralizing that he now only rarely visits Chinese universities.

The author notes:

For scientifically trained young people from abroad, though -- especially those from low-wage countries like China and India -- the calculus of opportunity is different. For them, post-doc work in the U.S.A. is an almost unbeatable opportunity. Besides the experience and prestige of working in the world's leading scientific power, a post-doc research position is likely to pay many times more than a job at home would. Beyond that, many foreign postdocs erroneously believe that the temporary H-1B visa that admits them to the U.S.A. will eventually lead to permanent residency. These drastically different opportunity structures explain why more than half of what the National Science Board has estimated as 93K post-docs in the U.S. are now foreigners on short-term visas.

The assumption of eventually getting a green card is actually not "erroneous" at all. True, the foreign post-docs are squeezing through the same cruel funnel as the Americans, and very few of them will end up with the type of position the funnel is ostensibly preparing them for: A tenure-track appointment at a U.S. research university. But those who want green cards will get them, treating their post-doc work as a stepping-stone. You'd be amazed, for instance, at how many biologists, chemists and even geographers get jobs as computer programmers, with green card sponsorship, in work that has nothing to do with their academic credentials. They're hired by co-ethnics, relatives, friends of friends etc., or simply by employers out to save a buck or impressed by a prestigious alma mater.

Another common route is to get hired and sponsored for a green card by a small rural college that is thrilled to acquire a good researcher -- and then quit the job a few years later once the green card comes through. And if all else fails, there is the classical route of entering into a (legit) marriage to a U.S. citizen.

On the other hand, the key phrase above is "those who want green cards". In China in the 1980s and 1990s, the desire to emigrate to the U.S.A. was nothing short of hysteria. It was the old 19th-century Chinese gushing that even the moon is larger in America, with that gushing now on steroids. But nowadays, as I've written before, the attraction is not so keen. Those who wish to do engineering now know that careers in that profession tend to be short-lived in the U.S.A., and those who wish to do science are fully aware that the odds are against them. (They also know that both of these problems are largely due to H-1B.) In the words of Yogi Berra, more and more scientists in China feel that American science "is so crowded that nobody goes there anymore".

Though the article makes excellent suggestions on reforming the system, it does not address the major issue of perception. Right now, the perception among young Americans, including those who major in science as under-graduates, is that a career in science is not for them. Even if the system is reformed, perceptions last a long time.

The article devotes the obligatory passage to the allegedly poor performance of American kids in international math and science tests. The article does correctly explain why this is highly misleading, noting for instance that the discrepancies are largely due to our sad failure to deal with our underclass. But I wish the article had brought up the statistic that most clearly shows that we are actually doing OK after all: In the TIMSS test cited, on the eighth-grade science test, the scores achieved by Colorado, Connecticut, Iowa, Maine, Massachusetts, Minnesota, Montana, Nebraska, North Dakota, Oregon, Utah, Vermont, Wisconsin and Wyoming were quite good. Had these states -- none of which has a substantial underclass -- been treated as separate nations, each of them would have been out-scored only by Singapore. See David Berliner, "Our Schools Versus Theirs" Washington Post, 2001 January 28. The article might have also noted that China and India, the main sources of the post-docs, refuse to participate in TIMMS, undboubtedly because of the same under-class issue.

The article is long and rather repetitive, in need of editing IMO. But it is priceless, an outstanding piece of work. President Obama, nail this article to the Oval Office wall!

Norm
2010-06-14: Beryl Lieff Benderly: Miller-McCune: The Real Science Gap
2010-07-11
Robert Gavin _Boston MA Globe_
Staring down desperation
"Until he lost his job, JM figures, he had worked every day of his life since he was 15. Now, after 18 months of desperately seeking new work, MacPherson is among the estimated 2.1M US workers, including 30K in Massachusetts, who have been without jobless benefits since Congress allowed an extension of the federal program to expire in early June... But JM, 51, of Holbrook, has found that desire is not enough. He has sent out scores of resumes; networked with colleagues, friends, and friends of friends; and tried to transfer his purchasing and inventory management skills to other industries. Recently, he thought he might get an offer from a local hospital -- until administrators imposed a hiring freeze... When JM takes his daughter to Children's Hospital in Boston for diabetes treatments, he donates platelets to get free parking and save $15. He has even participated in four nutritional studies at Tufts University, earning $500 for each... TB has been sending out an average of four resumes a week for 2 years."
2010-07-11
O.P. Gupta _Organiser_
India should learn from USA how to fight terrorism
"In the past year, the US Justice Department identified roughly a dozen terrorism plots on US soil involving American citizens or permanent legal residents. At the center of the most recent is Faisal Shahzad, a naturalised US citizen of Pakistani origin arrested in the attempted bombing in Times Square in 2010 May. Shahzad told the US trial Court: 'One has to understand where I'm coming from... I consider myself a mujahid, a Muslim soldier.'... On 2010 May 13 at a hearing of the House Judiciary Committee when representative Lamar Smith (R-TX) asked Attorney General Eric Holder: 'Do you feel that these individuals might have been incited to take the actions that they did because of radical Islam?' Holder replied: 'There are a variety of reasons why I think people have taken these actions...' Holder's avoidance of the obvious (i.e. naming Radical Islam) is seen as the absurd and embarrassing refusal of the Obama administration to acknowledge who is trying to kill Americans and why. In fact, it is alleged to have banned from its official vocabulary the terms jihadist, Islamist and Islamic terrorism. So Obama is being seen in some sections of US as soft on Islamic terrorism as his Administration is seen shying away from placing jihadi ideology at the centre of the war against terror. Though unlike Manmohan Singh, Obama has not yet diluted US military and Police pressure... Shahzad [has an] MBA from an US University (Bridgeport) and had a good job in USA on H-1B visa so Islamic terrorism is not guided by poverty and deprivation as is generally made out by Hindu Marxists. Pirbhai, an Indian terrorist working for Indian Mujahidin and the Students Islamic Movement of India (SIMI) arrested in Pune had a Rs 18 lakh ($38,480) per annum job in a MNC. Many Islamic terrorists arrested in India had professional degrees."


| | | |
| --- | --- | --- |
| | "Even though 232K of California's 300K defense jobs vanished within a year of the war's [WW2] end, in the next few years the Los Angeles area was generating 1 out of 8 new jobs in the country and building 1 out of 11 of the country's new houses. These new jobs were mostly the product of small operators, people who came to California in military service or to work at defense plants and who wanted to stay. As Jane Jacobs wrote in _The Economy of Cities_, 'The new enterprises sarted in corners of old loft buildings, in quonset huts and in back-yard garages. But they multiplied swiftly, mostly by the break-away method. And many grew rapidly. They poured forth furnaces, sliding doors, mechanical saws, shoes, bathing suits, underwear, china, furniture, cameras, hand tools, hospital equipment, scientfic instruments, engineering services, and hundreds of other things.'" --- Michael Barone 2004 _Hard America, Soft America: Competition vs. Coddling and the Battle for the Nation's Future_ pp38-39 (citing Michael Barone 1990 _Our Country_ pg200; Jane Jacobs 1970 _The Economy of Cities_ pp151-154) | |
2010-07-12
2010-07-12
Emily Bayci _Daily Illini_
Research Park provides students with real-world experience
"The Research Park, which opened in 2001 and includes 12 buildings, provides an environment where technology-based businesses can work with University faculty and students for collaborative research and easy access to University services and is now home to 80 companies and growing, employing over 1,400 people. Approximately 40 of those companies are employing students this summer, according to Laura Frerichs, associate director of Research Park and Incubation Facilities. EnterpriseWorks and State Farm Research & Development Center employ some of the most student workers, with 55 students working at EnterpriseWorks this summer for companies, including 20 working for student startup businesses, Frerichs said... These interns are from a variety of majors, ranging from actuarial science, computer science and engineering to mathematics to communications and some finance, accounting and marketing... Other companies employing many student interns in the Research Park include Caterpillar, Autonomic Materials Inc. and Chromatin, Frerichs said."
2007-07-12
Shailaja Neelakantan _Chronicle of Higher Education_
Universities in India planning high-speed network
"This is the hub of the National Knowledge Network, which, when it is completed in 2011 December, is expected to be the world's largest high-speed data communications. A $1.33G government project, the network will connect more than 1,500 universities and research institutions in India to foster collaborations and the sharing of ideas."
2007-07-12
Rabbi Doctor Asher Meir _Jewish World Review_
Disloyalty or Opportunity?


| | | |
| --- | --- | --- |
| | "congress passed the National Defense Education Act in 1958 to provide fundng for the study of mathematics, science, and foreign languages and for school construction and equipment. The NSF developed new curricula for mathematics and science." --- Michael Barone 2004 _Hard America, Soft America: Competition vs. Coddling and the Battle for the Nation's Future_ pg42 | |
2010-07-13
2010-07-13
_Economic Times of India_
Workers from India get exemption from FICA
"The agreement will also ensure orderly migration of work-force to and fro and provide for cooperation in areas of labour market expansion. According to estimates, there are nearly 4M Indians in the 4 countries with 70% of them working as professionals in various fields, including IT. Under the [Socialist Insecurity] pact, workers on short term contracts of up to 5 to 6 years will not be [extorted for Socialist Insecurity] in the country of employment provided they continue to make [socialist insecurity extortion] payments in the country of their origin. Officials said the pacts would also help India Inc to send its employees to these countries for various over-seas projects as companies would save on costs also."
2010-07-13 06:08PDT (09:08EDT) (13:08GMT)
Shailaja Neelakantan _Global Post_
India's new millionaires are re-inventing higher education
"Just a few miles from here, up a pristine black-topped road, is the 100-acre NIIT University. Founded by 2 multi-millionaires who earned their fortunes through a successful multi-national computer-training and consulting company [cross-border bodyshop], NIIT represents a new kind of university sprouting up across India -- one generated through private philanthropy. Rajendra Pawar said he and Vijay Thadani started NIIT University after it became clear to them that the Indian government does not have enough money to take on the myriad challenges facing the country's education system. Their company, also called NIIT, has a 29-year history in the region and is well-known across Asia, the Middle East and in many African countries as a reputable provider of industry-ready computer education... college-enrollment rate -- it now stands at just 12%... In the last decade, a rising stream of wealthy industrialists like Pawar and Thadani have started up a few of the 1,500 universities that education experts estimate India will need to fuel its economic growth... The university opened last November with 29 students and offers 3 engineering under-graduate degrees, a master's degree in educational technology and a doctoral program in biotechnology. This September the university plans to enroll 450 students and eventually aims to house as many as 7K... Meanwhile, demand for higher education in India continues to outpace supply. The $20G private higher-education sector is expected to grow rapidly in the next few years, according to Amitabh Jhingan, partner and education leader at the New Delhi branch of Ernst & Young, the accounting and consulting company. Although the federal government has increased its higher-education budget by an unprecedented 40%, the public sector is unlikely to be able to grow quickly enough to absorb all the students who hope to attend college. One industry group estimates that the country needs another $48G for higher-education development -- yet the federal higher-education budget is only $3.1G... The first phase of NIIT's development will cost $21.7M, according to Pawar. By the time it is complete, in about a decade, the total cost will be close to $44M... Undergraduate students at NIIT pay annual tuition of about $8K, including housing. Graduate students pay about double that. It is a hefty price. Undergraduates at India's premier higher-education institutions -- the Indian Institutes of Technology -- pay only $1,600 to $2K, including housing... 'All the people we've hired have finished their Ph.D.s in the last 5 to 7 years and all are making more than 100K rupees [$2,174] a month.', said Bakul Dholakia, director of the Adani Institute of Infrastructure Management, which was created by Gautam Adani, chairman of the $5G Adani Group. Professors at India's public universities, by contrast, may make only $800 a month... Karsanbhai Patel, chairman of the $660M consumer-goods corporation Nirma Limited, started what's now the multidisciplinary Nirma University with the Institute of Technology in 1995. Shiv Nadar, founder of the $5G computer giant HCL Technologies, began two now highly-reputed engineering schools in 1996 and 2001. He will soon start a university. Sushil Ansal, chairman of the Ansal Group of Companies, a $76M real-estate group, set up the Ansal Institute of Technology in 2000. The now-estranged billionaire brothers Anil and Mukesh Ambani, scions of the Reliance empire, started the Dhirubhai Ambani Institute of Information and Communication Technology in 2001. The institute is now run by Anil Ambani. Mukesh Ambani, India's richest man and chairman of Reliance Industries Ltd., plans to start a multi-disciplinary university with his Reliance Foundation. He has pledged an initial contribution of $100M and plans to increase his commitment to more than $200M. The steel magnate Lakshmi Mittal, chairman of the $125G Mittal Steel, in 2003 founded the LNM Institute of Information Technology. It is slated to become a full-fledged university. Gautam Adani, chairman of the $5G Adani Group, started the Adani Institute of Infrastructure Management in 2009. In 2011 it will most likely become a university."
Meanwhile, Felonious State U spent well over $100M expanding and building administration office space, space for the film school, restaurants and sky-boxes around the foot-ball stadium. They take in some $20M per year from sports and spend $15M to $30M on them each year.
2010-07-13
Ed Kemmick _Billings MT Gazette_/_Lee_
Story of master aircraft mechanic's life is in the details
"When Stewart was barely 15, going to high school in Miles City, his father was trying to break a horse when it reared up and flopped over on him, breaking his hip. 'That ended my high school.', Stewart said. 'I had to take over the ranch.'... Meanwhile, he was still nursing an infatuation for airplanes, which he had acquired while attending an air show in Miles City as a teenager. Despite having had to drop out of high school, he got into a technical college in Burbank, CA, in 1940 and completed his schooling by 1941 July, having put in more than 2K hours of study. He was hired as a civilian employee of what was then the Army Air Corps, assigned to work as a hydraulics mechanic at the relatively new McClellan Air Force Base. Six months later, the Japanese attacked Pearl Harbor, the United States entered World War II and Stewart was suddenly a very busy man. Although he became certified in many other areas of airplane mechanics, Stewart continued to specialize in hydraulics, becoming the Air Force's go-to guy for all things hydraulic."
2010-07-13 12:44:52PDT (15:44:25EDT) (19:44:25GMT)
Frank Michael Russell _San Jose CA Mercury "News"_
Sili Valley Indians band together to fund Indian start-ups
2010-07-13
Shawn Maomber _American Spectator_
TEA Party Prophet May Become Senator Peter Schiff
"'I'm going there to fix the problem, not [merely] to be a senator.', Schiff says, laying out his planned approach to membership in what state power fetishists and senators (but I repeat myself?) insist on calling the world's greatest deliberative body. 'The Senate is a means to an end. And the end is to reverse the damage government has done. I'm going to Washington to dismantle it.' He pauses for a moment as if to reconsider, then adds, 'Not completely, just the lion's share.'... 'The financial crisis does not result from a lack of regulation, but an excess of regulation," he continues. 'We need to stop distorting price signals, stop distorting resource allocations. We need to allow these decisions to be made collectively through the marketplace, not by government bureaucrats centrally planning our economy based on what they think should happen, because they're almost always wrong. That path has been tried time and time again, and it has never succeeded. Obama will not succeed where Castro failed. It's just not going to happen.'... 'Blindly defending Bush set the stage for Obama. You give capitalism a bad name by labeling Bush a capitalist when he's not. He was not a free market guy. The left was critical for the wrong reasons...' Schiff's electioneering roots as a financial advisor on Ron Paul's 2008 presidential campaign are not difficult to divine from the unadulterated, Austrian-school-saturated agenda on his campaign web-site: End all bail-outs, a 'hard cap' on the national debt, 'fight against back-door regulations on global warming', eliminate the Department of Education, 'allow interstate health care competition', 'a policy of national defense, not national offense', end weak dollar policies, and 'Personal preferences aside, U.S. Senators must not interfere with a state's rights to self-govern.'"
2010-07-13
Jeffrey A. Miron _Cato Institute_
Should the U.S.A. Restrict Immigration?
2010-07-13 (5770 Menachem-Ab 03)
Julian E. Barnes _Jewish World Review_
US military turns to TV for surveillance technology
"As it rapidly expands its drone program over Afghanistan, the U.S. military is turning to the technology that powers NFL broadcasts, ESPN and TV news to catalog a flood of information coming from the cameras of its fleet of unmanned aircraft. U.S. military archives hold 24M minutes of video collected by Predators and other remotely piloted aircraft that have become an essential tool for commanders. But the library is largely useless because analysts often have no way of knowing exactly what they have, or any way to search for information that is particularly valuable. To help solve that problem, the Air Force and government spy satellite experts have begun working with industry experts to adapt the methods that enable the NFL and other broadcasters to quickly find and show replays, display on-field first-down markers and jot John Madden-style notations on the screen... Sports television broadcasters mark video with embedded text 'tags' that later can be searched to find footage of a particular player or play. Such tags can help editors compile a highlight reel of the day's most exciting home runs, or a retrospective of the year's best dunks. The military is seeking to use similar technology to track possible insurgents in theaters thousands of miles away."
2010-07-13 (5770 Menachem-Ab 03)
Thomas Sowell _Jewish World Review_
Signs of the Times
Dallas TX News
"If you could spend vast amounts of other people's money just by saying a few magic words, wouldn't you be tempted to do it? Barack Obama has spent hundreds of billions of dollars of the [tax-victims'] money just by using the magic words 'stimulus' and 'jobs'. It doesn't matter politically that the stimulus is not actually stimulating and that the unemployment rate remains up near double-digit levels, despite all the spending and all the rhetoric about jobs. And of course nothing negative will ever matter to those who are part of the Obama cult, including many in the media... Money that people don't spend does not cause [price increases]... eventually that money is going to start moving, and so will the price level... people don't know what to expect next from this administration, which seldom lets a month go by without some new anti-business laws, policies or rhetoric. When you hire somebody in this environment, you know what you have agreed to pay them and what additional costs there may be for their health insurance or other benefits. But you have no way of knowing what additional costs the politicians in Washington are going to impose, when they are constantly coming up with new bright ideas for imposing more mandates on business. One of the little noticed signs of what is going on has been the increase in the employment of temporary workers. Businesses have been increasingly meeting their need for labor by hiring temporary workers and working their existing employees overtime, instead of hiring new people. Why? Because temporary workers usually don't get health insurance or other benefits, and working existing employees overtime doesn't add to the cost of their benefits. There is no free lunch -- and the biggest price of all is paid by people who are unemployed because politicians cannot leave the economy alone to recover, as the American economy has repeatedly recovered faster when left alone than when politicians decided that they have to 'do something'."
2010-07-13 (5770 Menachem-Ab 03)
Walter E. Williams _Jewish World Review_
FDR: A Failed Obama Hero
Town Hall
Front Page Magazine
"Let's think about President Obama's failed economic stimulus program. Before getting to the nitty-gritty of why stimulus packages fail, let's look at the failed stimulus program of Obama's hero, Franklin Delano Roosevelt. FDR's Treasury Secretary, Henry Morgenthau, wrote in his diary: 'We have tried spending money. We are spending more than we have ever spent before and it does not work... We have never made good on our promises... I say after 8 years of this Administration we have just as much unemployment as when we started...and an enormous debt to boot!' Morgenthau was being a bit gracious. The unemployment figures for FDR's first 8 years were: 18% in 1935; 14% in 1936; by 1938, unemployment was back to 20%. The stock market fell nearly 50% between 1937 August and 1938 March. Columnist Walter Lippmann wrote, 'With almost no important exception every measure he (Roosevelt) has been interested in for the past 5 months has been to reduce or discourage the production of wealth.' The last year of the Herbert Hoover administration, the top marginal income tax rate was raised from 24% to 63%. During the Roosevelt administration, the top rate was raised at first to 79% and then later to 90%. Hillsdale College economic historian professor Burton Folsom notes that in 1941, Roosevelt even proposed a whopping 99.5% marginal rate on all incomes over $100K. Much more of the Hoover/FDR fiasco can be found in Great Myths of the Great Depression. The Great Depression did not end until after WWII. Why it lasted so long went unanswered until Harold L. Cole, professor of economics at the University of Pennsylvania, and Lee E. Ohanian, professor of economics at UCLA, published their research project 'How Government Prolonged the Depression' in the _Journal of Political Economy_ (2004 August). Professor Cole explained, '...our work shows that the recovery would have been very rapid had the government not intervened.' Professors Cole and Ohanian argue that FDR's economic policies added at least 7 years to the depression... It took Hoover, FDR and a frightened and derelict U.S. Supreme Court to turn what might have been a 3- or 4-year sharp down-turn into a 15-year melt-down."


| | | |
| --- | --- | --- |
| | "The rate of pay-roll taxes confronting an 18-year-old starting out at McDonald's today -- 7.65% -- is higher than the income tax rate congress reserved for millionaires -- 7% -- in 1913..." --- Amity Shlaes 1999 _The Greedy Hand_ pg10 | |
2010-07-14
2010-07-14
Norm Matloff _H-1B/ L-1/ Off-Shoring News-Letter_
another Grassley/Sanders amendment
Some of you may recall that Senators Grassley and Sanders successfully sponsored an amendment to the TARP legislation last year, placing restrictions on the hiring of H-1Bs by bailed-out financial institutions. Even though there were loopholes, including one that even I didn't notice originally (and which I think the authors weren't aware of either), I considered the legislation to be quite significant. It implicitly carried the message that H-1B is abused by main-stream companies, a message Congress had never sent before.

Now Sanders and Grassley, along with fellow senators Harkin and Tester, have introduced amendment S.AMDT. 4438 to the Small Business Lending Act. You can read the full text in the congressional record (see, below). It basically bans companies that engage in a "mass lay-off" (see the definition) from sponsoring employees for work visas. This looks to be considerably stronger than the anti-lay-off provision in the H-1B-dependent employer law, which only applies to lay-offs of U.S. workers who are "similarly employed" as the H-1Bs, a phrase which opens a huge loop-hole.

Note that employers could still hire foreign students under the Optional Practical Training (OPT) portion of their F-1 student visas, because these are self-petitioned, not employer-petitioned. Since the Bush administration extended OPT from 12 to 29 months (later backed up by the Obama administration when the Programmers Guild sued to block the extension), an employer could hire a recently-graduated foreign student and employ him/her for almost 2/5 years, even if the employer had engaged in a mass lay-off.

So the amendment is not airtight (the loop-hole in the TARP amendment was also related to OPT), but still excellent.

It's interesting to see senator Harkin involved. He was quite outspoken against H-1B in 2000, but to my knowledge had not said anything at all since that time.

Norm

congressional record pg S5709
ToC with this and neighboring pages
GPO's pdf
SA 4438. Mr. SANDERS (for himself, Mr. Grassley, Mr. Harkin, and Mr. Tester) submitted an amendment intended to be proposed to amendment SA 4402 proposed by Mr. Reid (for Mr. Baucus (for himself, Ms. Landrieu, and Mr. Reid)) to the bill H.R. 5297, to create the Small Business Lending Fund Program to direct the Secretary of the Treasury to make capital investments in eligible institutions in order to increase the availability of credit for small businesses, to amend the Internal Revenue Code of 1986 to provide tax incentives for small business job creation, and for other purposes; which was ordered to lie on the table; as follows:

At the appropriate place, insert the following:

SEC. __. CERTIFICATION REQUIREMENT.

(a) Short Title.--This section may be cited as the ``Employ America Act''.

(b) In General.--The Secretary of Homeland Security may not approve a petition by an employer for any visa authorizing employment in the United States unless the employer has provided written certification, under penalty of perjury, to the Secretary of Labor that--

(1) the employer has not provided a notice of a mass layoff pursuant to the Worker Adjustment and Retraining Notification Act (29 U.S.C. 2101 et seq.) during the 12-month period immediately preceding the date on which the alien is scheduled to be hired; and

(2) the employer does not intend to provide a notice of a mass layoff pursuant to such Act.

(c) Effect of Mass Layoff.--If an employer provides a notice of a mass layoff pursuant to the Worker Adjustment and Retraining Notification Act after the approval of a visa described in subsection (b), any visas approved during the most recent 12-month period for such employer shall expire on the date that is 60 days after the date on which such notice is provided. The expiration of a visa under this subsection shall not be subject to judicial review.

(d) Notice Requirement.--Upon receiving notification of a mass layoff from an employer, the Secretary of Homeland Security shall inform each employee whose visa is scheduled to expire under subsection (c)--

(1) the date on which such individual will no longer be authorized to work in the United States; and

(2) the date on which such individual will be required to leave the United States unless the individual is otherwise authorized to remain in the United States.

(e) Exemption.--An employer shall be exempt from the requirements under this section if the employer provides written certification, under penalty of perjury, to the Secretary of Labor that the total number of the employer's workers who are United States citizens and are working in the United States have not been, and will not be, reduced as a result of a mass layoff described in subsection (c).

(f) Rulemaking.--Not later than 90 days after the date of the enactment of this Act, the Secretary of Homeland Security and the Secretary of Labor shall promulgate regulations to carry out this section, including a requirement that employers provide notice to the Secretary of Homeland Security of a mass layoff (as defined in section 2 of the Worker Adjustment and Retraining Notification Act (29 U.S.C. 2101)).
---30---
2010-07-14
Sandi Vito, PA secretary of labor and industry _Patriot News_
Unemployed didn't ask to be put in that position
"I've occasionally heard the claim that businesses can't find workers because people would rather collect unemployment benefits. We want to hear from these employers, because we have a half-million people out of work that we can refer to them. With four to five workers available for every job opening, I've spoken to many unemployed workers, and they want to work. They've reported sending out dozens of resumes a week. A few have commented that when they did get an interview, they were told they were 'over-qualified'. Tens of thousands have shown up at career fairs only to find few employers recruiting. If a business has openings, call the local Pennsylvania CareerLink or call the customer assistance number at 866-858-2753. They also can go to www.pacareerlink.state.pa.us. If an unemployed worker did turn down a job because he or she could "make more" on unemployment compensation, the offer would be for less than half their former salary. The average weekly compensation is $310, which means the person's former wage was about $32K, and the alleged job 'turned down' was for about $16K. Unemployment compensation is available to people who've lost their job through no fault of their own. Unemployed Pennsylvanians are our neighbors, our friends, members of our congregations. They didn't ask to be put in this position, but I'm sure they would be glad to be put into a position of family-sustaining employment. Let's treat them with the dignity and respect they've earned and deserve."
2010-07-14 03:35PDT (06:35EDT) (10:35GMT)
Jason Overdorf _Global Post_
Millennium Development Goals could push India back to a "sterilization first" policy
"Every year in India, shanty towns mushroom in the cities, cities sprawl into farmland and the country increases by the population of Australia... India has fallen behind in the race to meet the Millennium Development Goals for reducing its birth rate by 2015. Only about half of India's 26 states have reached the targeted level of 2 children per mother. In large, economically depressed states like Bihar and Uttar Pradesh, an average woman still bears 4 children over her life-time. This means India will surpass China to become the world's most populous country by 2030. The continuing swell threatens the environment and places a tremendous burden on government services."
2010-07-14
_Youngstown OH Vindicator_
15 injured in explosion at US Steel's coke plant 20 miles south of Pittsburgh
2010-07-14
David Skolnick _Youngstown OH Vindicator_
Delphi employees object to pension promise abrogations in testimony
"MAH was among 3 Delphi salaried retirees to testify Tuesday at a U.S. House Financial Services Oversight and Investigations Subcommittee field hearing at Canfield High School. 'My dedication and years of loyal service to both GM and Delphi were irrelevant to those companies.', MAH said. 'But worse, I'm irrelevant to our government [that] agreed that I had no commercial value and therefore was not entitled to my full pension.' The salaried retirees' pensions were cut by 30% to 70% when the Delphi retirement obligation was turned over to the federal Pension Benefit Guaranty Corp. during the government's restructuring of General Motors last year. Delphi had been a part of GM until it was spun off in 1999 as an independent company... BG said the companies and the federal government treated the retirees like 'a commodity to be thrown out like yesterday's trash'."
2010-07-14 11:27PDT (14:27EDT) (18:27GMT)
_Chronicle of Higher Education_
Cheating: Hackers in Red China offer to change students' grades
2010-07-14
Aaron Goldstein _American Spectator_
The Audacity of Obama Admin's Suit against Arizona
2010-07-14 14:33:37PDT (17:33:37EDT) (21:33:37GMT)
Jessica Mintz _San Jose CA Mercury "News"_/_AP_
IDC: Microcomputer shipments up 22.4% as firms upgrade
2010-07-14
Lina Garcia _US DoL_
$119.6M in TAA distributed
2010-07-14
Thomas E. Brewton _View from 1776_
Rationing care under Obama's National Socialist Health Care Perversion (ObummerDoesn'tCare)
Wall Street Journal: In some ways, appointment of Donald Berwick is worse than Kagan
2010-07-14
Thomas E. Brewton _View from 1776_
Elena Kagan's refusal to recognize natural rights and the natural law derived from them
2010-07-14
William L. Anderson
Keynesian notions of causality
2010-07-14 (5770 Menachem-Ab 04)
Rabbi Yonason Goldson _Jewish World Review_
In Judaism, Second Amendment states' rights would never be up for debate
"Is there any way for words to retain their clarity despite the persistent evolution of cultural references and values? Is there any method for protecting ideas from the ravages of changing times and sensitivities? Indeed there is. It predates the United States Constitution by 31 centuries... Context is everything. It orients us in time, space, and circumstance, transforms isolated acts into links in a chain of connected events, none of which can be understood in isolation. And so, if the words of our forebears sometimes appear to us muddled or imprecise, the surest way to achieve clarity is to examine comments and opinions from the same thinkers and the same era. Here are a few examples to provide historical context: James Madison, on the principle of individual rights: '[A bill of rights] should more especially comprise a doctrine in favour of the equality of human rights; of the liberty of conscience in matters of religious faith, of speech and of the press; of the trial by jury... of the writ of habeas corpus; of the right to keep and bear arms.' Massachusetts Representative Fisher Ames: 'The rights of conscience, of bearing arms, of changing the government, are declared to be inherent in the people.' Supreme Court Justice James Wilson, contributor to the drafting of the Constitution: 'The defense of one's self, justly called the primary law of nature, is not, nor can it be abrogated by any regulation of municipal law.' Vice President Elbridge Gerry, signatory to the Declaration of Independence, on national defense: 'What, sir, is the use of militia? It is to prevent the establishment of a standing army, the bane of liberty.' In the context of the times, the intention of the Framers becomes difficult to debate. Only in relatively recent times, when the concept of a militia has become an anachronism, has it become possible to question the true meaning of the Second Amendment... In spite of these and many other ambiguities, the basic practices of the Torah observant community have remained essentially unchanged for over 3300 years. The explanation is simple. Unlike the family encyclopedia which once gathered dust on the shelf and now gathers dust on the CD rack, the Oral Torah forces every committed Jew to see himself as custodian of a living tradition that connects him with the origins of his identity and enables him to live in the modern world without compromising the values of his ancestors. No longer purely oral, the discussions and debates of past authorities have been recorded for their children in the writings of the Talmud and the commentaries that elucidate them. Unlike the records left behind by the Framers of the Constitution, however, these records have become canonized as part of the structure and process through which Jewish law is determined in each and every generation. Even when questions and disagreements arise, there is no debate within the Torah community over the methods through which answers and solutions are to be found. Society changes, technology changes, and the values of human beings twist in the winds of time like a weather vane spinning before a storm. Electricity, automobiles, computers, cloning, and in vitro fertilization may have once been unimagined, but we have inherited a legacy that teaches us how those earlier generations would have resolved the problems of our changing world if they were here themselves today. And so the Torah Jew never loses his bearings, for he is guided by the words of his forefathers and finds comfort in the knowledge that the ancient wisdom of the Torah will never become stagnant, corrupted, or out of date. As my teacher Rabbi Nota Schiller often says, the Oral Torah allows the Jews to change enough to stay the same."


| | | |
| --- | --- | --- |
| | "the number of temporary help workers identified in the CPS in 1985 May -- 455K -- was much lower than the number of jobs in the temporary help industry as meaured through the CES -- 689K." --- Wayne J. Howe 1986 November _MLR_ "Temporary help workers: who they are, what jobs they hold" | |
2010-07-15
2010-07-15 05:30PDT (08:30EDT) (12:30GMT)
Scott Gibbons & Tony Sznoluch _DoL ETA_
un-employment insurance weekly claims report
DoL home page
DoL OPA press releases
historical data
"The advance number of actual initial claims under state programs, unadjusted, totaled 513,347 in the week ending July 10, an increase of 44,855 from the previous week. There were 671,242 initial claims in the comparable week in 2009. The advance unadjusted insured unemployment rate [after adjustment of the insured labor force] was 3.4% during the week ending July 3, unchanged from the prior week. The advance unadjusted number for persons claiming UI benefits in state programs totaled 4,367,712, an increase of 53,180 from the preceding week. A year earlier, the rate was 4.6% and the volume was 6,173,940. [As federal extended benefits expire, they were still] available in AK, CT, KS, MA, MI, MN, NH, NJ, NM, NC, OR, PR, RI, VT, and WA during the week ending June 26... States reported 3,911,389 persons claiming EUC (Emergency Unemployment Compensation) benefits for the week ending June 26, a decrease of 236,162 from the prior week. There were 2,596,859 claimants in the comparable week in 2009. EUC weekly claims include first, second, third, and fourth tier activity. The highest insured unemployment rates in the week ending June 26 were in Puerto Rico (6.3%), Oregon (5.0%), Alaska (4.8%), Pennsylvania (4.7%), Nevada (4.4%), California (4.3%), Connecticut (4.2%), Wisconsin (4.1%), Rhode Island (4.0%), Mississippi (3.9%), New Jersey (3.9%), and South Carolina (3.9%). The largest increases in initial claims for the week ending July 3 were in New York (+8,066), New Jersey (+6,167), Michigan (+5,323), Illinois (+3,034), and Ohio (+2,926), while the largest decreases were in Florida (-3,586), Georgia (-2,182), Connecticut (-1,261), Pennsylvania (-1,047), and Iowa. [Note that the population used for calculating the "insured unemployment rate" changes
to 132,623,886 beginning 2007-10-06;
to 133,010,953 beginning 2008-01-05;
to 133,382,559 beginning 2008-04-05;
to 133,690,617 beginning 2008-07-05;
to 133,902,387 beginning 2008-10-04;
to 133,886,830 beginning 2009-01-03;
to 133,683,433 beginning 2009-04-04;
to 133,078,480 beginning 2009-07-04;
to 133,823,421 beginning 2009-10-03;
to 131,823,421 beginning 2009-10-17;
to 130,128,328 beginning 2010-01-02;
to 128,298,468 beginning 2010-04-03;
to 126,763,245 beginning 2010-07-03.]
graphs
more graphs
2010-07-15 (5770 Menachem-Ab 05)
John Rosemond _Jewish World Review_
To tell a child "You can be anything you want to be" is irresponsible
"My parents never told me I could be whatever I wanted to be. They told me what all parents should tell all children: I was blessed with a finite set of strengths. It was primarily my responsibility to discover what they were, develop them, and use them for the benefit of my fellow citizens. (I'd rather do this parenting thing than be King of England anyway.)... I meet lots of young adults who seem to have no clue concerning what it takes to truly accomplish something of value in this life. Like the young woman who had a verbal habit of using the wrong verb tense and spoke with a lazy, almost incoherent accent who told me, with a straight face, she was thinking of becoming a veterinarian. I immediately thought of children who receive gleaming trophies and standing ovations for playing benchwarmer on the worst team in the local kids' soccer league... A friend recently told me of a young relative of hers who was, during her childhood, treated like 'a really big fish in a little pond'. She is now a 'panicked, confused, college freshman'. This young woman has been told all along that she can do and be anything she wants to do and be. In college, without her parents helping her make straight A's, she is discovering that she isn't as capable a student as she's been led to believe. 'She's devastated.', writes my friend."
2010-07-15
Jan Falstad _Billings MT Gazette_/_Lee_
Leachman ranches sold at auction
"under the foreclosure sale rules, they won't get deeds until the yearlong redemption period ends. Leachman has 12 months to come up with the money to buy back the ranch."
2010-07-15
Shawn Adderly _Daily Illini_
U of IL library is digitizing books and documents
"Over 23K books have already been digitized through the library's contract with the Internet Archive, a non-profit digital library... 'The library has one of the most extensive holdings of emblem books in the world, which were published in the 17th and 18th century.', Sandore said... All items being digitized by the University Library, the Internet Archive and the Google Books Library Project will be deposited in HathiTrust, a shared digital repository for the nation's research libraries... The library's digitization efforts are not only limited to books, but also different forms of print media such as microfilms, photographs, newspapers and government documents. In 2009 the CIC started a project to digitize U.S. federal documents held at its member libraries, said Mark Sandler, director of CIC Center for Library Initiatives... 'We're now moving on to the University of Illinois, which has worked carefully to identify a substantial number of volumes to send. Then, in 5 or 6 months, we'll move on to another CIC university.', he added. Over 100K government documents from the University of Minnesota, Penn State and the University of Michigan have already been digitized, Sandler said... The U.S. Government Printing Office has been distributing federal documents to depository libraries since 1861. 'The CIC universities hold somewhere between one and 1.5M of these, covering the political and social legacy of the United States, including Congressional, Judicial and Executive Branch documents.', Sandler said. Local newspapers have also been digitized by the library, including copies of The Daily Illini, an Illini Media publication, from 1916-1945 and the now-defunct Urbana Daily Courier from 1903-1935... Newspapers offer a good insight into the local history of Champaign-Urbana, Stuart added. For instance, she said newspaper records show a black University law student suing a Campustown diner that refused to serve him in 1927. Although there is a cost to digitizing, Kruger said the overall cost is very inexpensive. 'We have had sufficient funding to do approximately 5K books per year through the Internet Archive.', Kruger said... Sandore added that other items can be quite expensive to digitize, such as a map that might take one to 2GB of storage space and require a special wide format scanner. On average, about 500 pages per hour are scanned using two scribe book scanner machines owned by the Internet Archive, which equates to about 15 to 20 volumes being digitized per day. The scanners are designed to minimize the wear and tear on the books, but not all material can be scanned, because 'we have identified some material as too fragile to scan and irreplaceable.', Sandore said. By the end of the Google Books Project, the University Library hopes to digitize between 800K to 1M volumes."
San Jose CA Mercury "News"/AP: EU won't object to Google-Netherlands out-of-copyright book digitizing deal
2010-07-15
Jack Vebber _Daily Illini_
U of IL's Tim Lindsey testing prototype oil skimmer
"it's a one-foot plastic model... a full-scale prototype still cost $750K... it all depends on how big of one you want -- but I think for a couple hundred thousand now I could have a functioning prototype and maybe it would do 100 barrels a day... I initially developed this for use in industrial fluids... Also the fluid they use to de-grease metal before they paint it... I developed this to pull the oil out of those systems, and I always figured you could use it for a spill clean-up too, but I just never had the occasion to... There will still be some trace oil coming back in, so that could be a stumbling block for this as well. If you can get the vast majority of the oil out and it goes back in the water, the ocean can deal with a little bit of oil. Microorganisms can get in there and eat it. Oil oozes into the ocean all the time, it just doesn't ooze in at, what is it, 100K barrels a day."
2010-07-15
William L. Anderson
Tax Cuts, Revenues and Trends of the 1970s


2010-07-16
2010-07-16
Amy Vans _World Vision Australia_
World Vision "40 Hour Famine" campaign fighting child labor and trafficking in India
"Donations to the 40 Hour Famine this year will support projects aimed at: addressing climate change and increasing agricultural production in Nepal; tackling childhood malnutrition in Kenya; fighting child labour and trafficking in India; providing supplementary food support to families in Cambodia; and assisting with food security in Laos."
2010-07-16 08:05PDT (11:05EDT) (15:05GMT)
Ruth Mantell _MarketWatch_
UMich consumer sentiment index fell from 76 in late June to 66.5 in early July
2010-07-16
_On-Line PR News_
ITServe Alliance/TechServe Alliance formed to lobby for bodyshops
"Sudhakar Pennam, CEO of Cigniti is a founder member of this organization and has spearheaded many initiatives on behalf of the organization."
2010-07-16
William L. Anderson
Post Hoc Ergo Propter Hoc Fallacy
1964-07-16
Barry Goldwater
Presidential nomination acceptance speech, San Francisco, CA: Words of Freedom
MileStone Documents
Amy Ridenour: National Center
"The good Lord raised this mighty Republic to be a home for the brave and to flourish as the land of the free -- not to stagnate in the swampland of collectivism, not to cringe before the bully of communism. Now, my fellow Americans, the tide has been running against freedom. Our people have followed false prophets. We must, and we shall, return to proven ways -- not because they are old, but because they are true. We must, and we shall, set the tide running again in the cause of freedom. And this party, with its every action, every word, every breath, and every heartbeat, has but a single resolve, and that is freedom. Freedom made orderly for this nation by our constitutional government. Freedom under a government limited by laws of nature and of nature's God. Freedom balanced so that liberty lacking order will not become the slavery of the prison cell; balanced so that liberty lacking order will not become the license of the mob and of the jungle... Rather than useful jobs in our country, people have been offered bureaucratic make-work; rather than moral leadership, they have been given bread and circuses; they have been given spectacles, and, yes, they've even been given scandals... where examples of morality, should be set, the opposite is seen. Small men seeking great wealth or power have too often and too long turned even the highest levels of public service into mere personal opportunity. Now, certainly simple honesty is not too much to demand of men in government... Those who seek to live your lives for you, to take your liberty in return for relieving you of yours, those who elevate the state and downgrade the citizen, must see ultimately a world in which earthly power can be substituted for divine will. And this nation was founded upon the rejection of that notion and upon the acceptance of God as the author of freedom. Now, those who seek absolute power, even though they seek it to do what they regard as good, are simply demanding the right to enforce their own version of heaven on earth, and let me remind you they are the very ones who always create the most hellish tyranny. Absolute power does corrupt, and those who seek it must be suspect and must be opposed. Their mistaken course stems from false notions, ladies and gentlemen, of equality. Equality, rightly understood as our founding fathers understood it, leads to liberty and to the emancipation of creative differences; wrongly understood, as it has been so tragically in our time, it leads first to conformity and then to despotism. Fellow Republicans, it is the cause of Republicanism to resist concentrations of power, private or public, which enforce such conformity and inflict such despotism... Now, we here in America can keep the peace only if we remain strong. Only if we keep our eyes open and keep our guard up can we prevent war. And I want to make this abundantly clear–I don't intend to let peace or freedom be torn from our grasp because of lack of strength, or lack of will–and that I promise you Americans. I believe that we must look beyond the defense of freedom today to its extension tomorrow. I believe that the communism which boasts it will bury us will instead give way to the forces of freedom... Now, I know this freedom is not the fruit of every soil. I know that our own freedom was achieved through centuries by unremitting efforts by brave and wise men. And I know that the road to freedom is a long and a challenging road... We must assure a society here which while never abandoning the needy, or forsaking the helpless, nurtures incentives and opportunity for the creative and the productive. We must know the whole good is the product of many single contributions. And I cherish the day when our children once again will restore as heroes the sort of men and women who, unafraid and undaunted, pursue the truth, strive to cure disease, subdue and make fruitful our natural environment, and produce the inventive engines of production-science and technology. This nation, whose creative people have enhanced this entire span of history, should again thrive upon the greatness of all those things which we -- we as individual citizens-can and should do... We see in the sanctity of private property the only durable foundation for constitutional government in a free society. And beyond all that we see and cherish diversity of ways, diversity of thoughts, of motives, and accomplishments. We don't seek to live anyone's life for him. We only seek to secure his rights, guarantee him opportunity, guarantee him opportunity to strive, with government performing only those needed and constitutionally sanctioned tasks which cannot otherwise be performed. We Republicans seek a government that attends to its inherent responsibilities of maintaining a stable monetary and fiscal climate, encouraging a free and a competitive economy, and enforcing law and order. Thus do we seek inventiveness, diversity, and creative difference within a stable order... the land of liberty built by decentralized power. On it also we must have balance between the branches of government at every level. Balance, diversity, creative difference... I would remind you that extremism in the defense of liberty is no vice! And let me remind you also that moderation in the pursuit of justice is no virtue!* The beauty of the very system we Republicans are pledged to restore and revitalize, the beauty of this federal system of ours, is in its reconciliation of diversity with unity. We must not see malice in honest differences of opinion, and no matter how great, so long as they are not inconsistent with the pledges we have given to each other in and through our Constitution."
* This speech was largely written by Karl Hess; these 2 sentences were based on a speech by Cicero.
2010-07-16 (5770 Menachem-Ab 05)
Caroline B. Glick _Jewish World Review_
A war on whose terms?
2010-07-16

| | |
| --- | --- |
| DJIA | 10,097.90 |
| S&P 500 | 1,064.88 |
| NASDAQ | 2,179.05 |
| Nikkei | 9,408 |
| 10-year US T-Bond | 2.94 |
| crude oil | $76.01/barrel |
| gold | $1,188.20/ounce |
| silver | $17.78/ounce |
| platinum | $1,512.10/ounce |
| palladium | $450.50/ounce |
| copper | $0.1825/ounce |
| natgas | $4.519/MBTU |
| reformulatedgasoline | $2.0486/gal |
| heatingoil | $2.0113/gal |
| soybeans | $9.85/bushel |
| maize | $3.9475/bushel |
| wheat | $5.8725/bushel |
| dollarindex | 82.56 |
| yenperdollar | 86.57 |
| dollarspereuro | 1.293 |
| dollarsperpound | 1.5288 |
| swissfranksperdollar | 1.0502 |
| indianrupeesperdollar | 46.21 |
| mexicanpesosperdollar | 12.9312 |
| MorganStanleyHighTechIndex | 544.93 |

I usually get this info from MarketWatch.


++ S887; Durbin, Grassley; H-1B and L-1 visa program reform
Status of S877
+++ S2804; Sanders; Employ Americans: prohibit firms who lay off large numbers of capable US citizens from making use of guest-work visas
---- HR5658; Shadegg; STEM Job Destruction Act
more of what congress-critters are up to


| | | |
| --- | --- | --- |
| | "Keep on the look-out for novel ideas that others have used successfully. Your idea has to be original only in its adaptation to the problem you're working on." --- Thomas Alva Edison b: 1847 d: 1931 (quoted in Anany Levitin 2003 _Introduction to the Design & analysis of Algorithms_ pg367) | |
2010-07-17


| | | |
| --- | --- | --- |
| | "The most valuable acquisitions in a scientific or technical education are the general-purpose mental tools whicih remain serviceable for a life-time." --- George Forsythe 1968 "What do do til the compute scientist comes" (quoted in Anany Levitin 2003 _Introduction to the Design & analysis of Algorithms_ pg xix) | |
2010-07-18
2010-07-18
Norm Matloff _H-1B/ L-1/ Off-Shoring News-Letter_
WSJ reporter's two pieces at odds with each other
Pui-Wing Tam covers the Silicon Valley for the Wall Street Journal. Some of you may recall that she was victimized by H-P in a spying scandal that was rather chilling.

One has to admire Ms. Tam's courage. I was rather taken aback, though, by 2 of her pieces in the WSJ in the last 2 weeks, which seemed to contradict each other. On July 8, Tam wrote "Technology jobs in Silicon Valley appear to be bouncing back more strongly than in the rest of the nation, in an upbeat signal for the local economy". Yet the next week, on July 15, her article was headlined "Economy Pushes Grads to Stay in School", reporting that new EE and CS graduates at Bay Area universities, including Stanford and UCB, were opting to go to grad school because of poor current job prospects.

Here are a few quotes from the 2 articles:

Region Leads Rebound in Technology Jobs, July 8
Technology jobs in Silicon Valley appear to be bouncing back more strongly than in the rest of the nation, in an upbeat signal for the local economy...

"Right now, I'm overwhelmed with 30-plus clients and over 100 openings.", says Robert Greene, a San Mateo-based recruiter who helps place engineers at tech start-ups. In contrast, he says his firm only had 10 clients that were hiring last November...

One start-up hunting for talent is GetJar Inc., a San Mateo company that runs an independent online mobile phone application store. Fresh off an $11M round of funding last month, GetJar Chief Executive Ilja Laurs says his roughly 30-person firm plans to beef up to 50 staffers by year end and grow to 100 people by late next year.

Mr. Laurs says the start-up primarily intends to hire engineers with skills in Android development and statistical modeling. "It's pretty competitive to hire here.", he says of Silicon Valley. It helps that this area still has the world's largest concentration of technical talent, he says.

Economy Pushes Grads to Stay in School, July 15
...According to several of this year's Berkeley electrical-engineering and computer-science grads and officials at Stanford, more engineering students of the class of 2010 opted to continue on with graduate degrees than in past years...

Beverly Principal, assistant director of employment services at the Stanford Career Development Center, says close to half the members of the university's graduating engineering class typically go on to do a master's degree but estimates that this year, the percentage jumped to around 60%.

"It was the economy" that pushed more students into graduate work, says Ms. Principal. "And if you have a master's, you're also more marketable."

At San Jose State, only 33% of this Spring's engineering grads reported having secured jobs, down from 53% in 2008 Spring, says the university...

Granted, the second piece does hint that the increased number of students choosing to go on to graduate school does not reflect a lag effect, meaning that the increase in hiring in Silicon Valley didn't come in time for the students. But still, the 2 articles just don't jibe.

I believe the clash is due to problems with the first article, as it has all the ear-marks of a PR plant. The quotes from head-hunters look just like the ones that used to appear frequently in articles in 1998 that claimed a "shortage" of engineers, and a "need" to hire foreign nationals on H-1B work visas. As I'll explain shortly, my suspicions were heightened when I visited the web page of GetJar, a firm highlighted in the article. In short, I suspect our reporter has been duped.

The positions listed at GetJar, in positions ranging from web development to data mining, featured the telltale over-specification of job requirements, in such detail that only one individual in the world fits the bill. This typically is a setup, a legal justification for sponsoring a foreign national for a green card sponsorship, though of course I cannot say that's necessarily the case with this firm.

At the very least, that surge in tech hiring is mainly for very, very specialized positions, plus some semi-technical/non-technical jobs such as customer support. But as I mentioned, I believe that much of that "surge" is contrived.

Norm
---30---
2010-07-17 21:01PDT (2010-07-18 00:01EDT) (2010-07-18 04:01GMT)
Grace Wyler _Youngstown OH Vindicator_
"Sherman International" steel plant proposal marked by questions and promises
"When a Pittsburgh company announced its intention to build a multi-million-dollar steel mill where Youngstown Sheet & Tube's Campbell Works once stood, some local and state officials were quick to laud steel-making's return to the [Mahoning] Valley... The initial project would employ 700 people, and if subsequent phases are completed, the mill would employ 3,500, the company said... The company -- and its owners, Krishna Sharma and her husband, Om Sharma -- have legal and financial difficulties that date back several years, including: Federal charges of criminal conspiracy with another Sharma-owned company related to the international shipment of potential nuclear materials; defaults on nearly $3.5M in commercial loans; $130K in unpaid penalties to the Occupational Safety and Health Administration; $22K in delinquent taxes owed on Sherman property in Youngstown. Multiple citations from the Ohio Environmental Protection Agency for contamination on its property in Campbell... former Struthers City Council President Robert Carcelli, the company's spokesman for the project...said the initial phase of the plan could cost about $400M, and the completed project could top $1.5G... nothing will get under way until the company secures [state] government funding for an environmental study and clean-up, Carcelli said... Sherman is currently in the business of refurbishing and supplying equipment for steel mills, and also does engineering and design consulting for mills. Sherman's sales fluctuated between $5M and $23M, and net income hovered between $1M and $2M from 2002 to 2006, according to the business plan Carcelli provided to The Vindicator... They are the former owners of Riverview Steel Corp., a mill in Glassport, PA, that the couple bought out of bankruptcy in 1997. During the 5 years that the Sharmas operated Riverview, the company was cited for numerous health and safety violations by the Occupational Safety and Health Administration. The company was fined $129,812 in penalties for the violations, which included open pits, unsafe forklifts and overhead cranes, wet floor conditions and failure to provide a rail stop where employees loaded and unloaded material near a natural gas pipe. The latter is considered a 'serious violation' by OSHA. In 2001, Riverview filed for Chapter 11 bankruptcy and ceased mill production. The bankruptcy case was dismissed and the company turned the mill over to the bank... Riverview failed to pay the OSHA fine and in 2006 was exempted because the company was considered insolvent. In 2001, Sherman International defaulted on two commercial loans. The loans, one for $2.5M and a Small Business Administration loan for $978,853, were granted by First International Bank, a Connecticut-based chartered bank. In 2007 October, Spares Global, another company owned by the Sharmas based at the same Pittsburgh address as Sherman, was charged with conspiracy to commit federal violations related to the shipment of graphite, a material that can be used in nuclear reactors and missile nose cones. The graphite was shipped to a trading company in the United Arab Emirates and was later found in Pakistan. Om Sharma was president of Spares Global when the company pleaded guilty to conspiracy in U.S. District Court in the Western District of Pennsylvania and was ordered to pay a $40K criminal fine."
Investigative Reporting
Grace Wyler: Campbell gets $300K for mill-site study
2010-07-17 21:04PDT (2010-07-18 00:04EDT) (2010-07-18 04:04GMT)
David Skolnick _Youngstown OH Vindicator_
Indumbents have fatter campaign funds than challengers
2010-07-18
Tom Weber _Northfield MN News_/_MN Socialist Radio_
Tough market for job-seeking teachers
"A substitute teacher, mostly for Roseville schools, Meckler hopes to find a permanent job soon. She's applied for several music teaching jobs around the Twin Cities, but to no avail. Competition is fierce. 'At minimum, right now I would say there are probably 300 applicants for every opening.', she said. The problem is Meckler's trying to become a teacher in a subject that state and local education officials say is saturated with candidates. About 350 new teachers graduate from St. Cloud State University each year, and officials there wanted to know if the teachers they were producing are the teachers districts actually need. So the university surveyed school districts in the St. Cloud area. It found that St. Cloud University is producing too many physical education, social studies, and elementary education teachers, said Dean Glen Palm, interim dean of the College of Education. Palm said the saturation was so drastic in elementary education that he wonders if changes are needed... Schools report an almost desperate shortage of licensed special education teachers. Other shortages are reported in math and certain sciences. St. Cloud State claims to produce as many teachers as any college in Minnesota, but it hasn't graduated a single physics teacher in 3 years."


| | | |
| --- | --- | --- |
| | "As soon as A observes something which seems to him to be wrong, from which X is suffering, A talks it over with B, and A and B then propose to get a law passed to remedy the evil and help X. Their law always proposes to determine what C shall do for X, or in the better case, what A, B, and C shall do for X... What I want to do is to look up C. I want to show you what manner of man he is. I call him the Forgotten Man. Perhaps the appellation is not strictly corret. He is the man who never is thought of... He works, he votes, generally he prays -- but he always pays." --- William Graham Sumner 1883 at Yale (quote in Amity Shlaes 2007 _The Forgotten Man_) | |
2010-07-19
2010-07-19 07:18PDT (10:18EDT) (14:18GMT)
Rex Nutting _MarketWatch_
Home-builders' optimism fell to 15-month low
2010-07-19 08:00PDT (11:00EDT) (15:00GMT)
Gene C. Fant _Chronicle of Higher Education_
Academe's Low Ceilings: Career ladders are clogged
2010-07-19 16:28PDT (19:28EDT) (23:28GMT)
Jed Graham _Investor's Business Daily_
Slowing Economy Could Exacerbate Federal Government Debt Woes
2010-07-19
Thomas E. Brewton _View from 1776_
Obama admin's changed tune on taxation and national socialist health care perversion
2010-07-19 (5770 Menachem-Ab 08)
Jeff Jacoby _Jewish World Review_
Look who is defending states' rights
2010-07-19 (5770 Menachem-Ab 08)
Jessica Bennett _NewsWeek_
_The Beauty Advantage: How Looks Affect Your Look, Your Career, Your Life_


| | | |
| --- | --- | --- |
| | "Even this model [for the Socialist Insecurity Abomination] was encountering resistance. FDR himself saw that while the program's revenues might cover its costs now, the numbers from the actuaries suggested that there would not be enough money for old-age pensions for future generations. [Henry Morgenthau ii] too made it clear to [Frances Perkins] that he disapproved of any demands on the Treasury, even in future. 'Ah', Perkins reports FDR saying, 'but this is the same old dole under another name. It is almost dishonest to build up an accumulated deficit for the congress of the USA to meet in 1980. We can't do that. We can't see the USA short in 1980 any more than in 1935.'... Bennett 'Champ' Clark, a Democratic senator from MO. If the [Socialist Insecurity Abomination] was entirely about social welfare, he said, then why not allow private companies with pension programs already in place to choose to stay out of the government program? This would allow a genuine private-sector counerpart against which to measure the government program. Clark argued hotly that adding the [Socialist Insecurity Abomination] levy to the costs of supplying the private pension would be onerous for some employers, and prohibitive for others. Without the opt-out of the Clark Amendment, companies would give up supplying private pensions. Why should they pay double when the govenment would do their work for them?" --- Amity Shlaes 2007 _The Forgotten Man_ pp229-230 | |
2010-07-20
2010-07-19 21:54PDT (2010-07-20 00:54EDT) (2010-07-20 04:54GMT)
Robert P. Murphy _MarketWatch_/_Pacific Research Institute_
Economic recovery is just an illusion, not supported by examination of all indicators
2010-07-20
Dan Pompili _Youngstown OH Vindicator_
Professor donates collection of 10K science teaching gadgets to Smithsonian
"In 2009 November, Turner spent 3 days there, rooting through every box and item on Zitto's property, cataloging, and snapping photos. He returned to the Smithsonian with more than 4K pictures... 'These are time machines.', Turner added. 'They work the same way now that they did 150 years ago.' Turner said the items are part of a new collection initiative for the Smithsonian. Many of them will find a home in a new demonstration lab that is currently under renovation, called 'Sparklab!' It will be open in 4 years and house numerous artifacts including some of Zitto's."
Denise Dick: Valley ranks 93 in proportion of adults with a bachelor's degree
2010-07-20
Marilyn Robinson _Chattanoogan_
Many well-qualified teachers cannot get a job
"There are dozens of well qualified teachers who cannot get a job. There is something very wrong when a teacher who has graduated with honors cannot get a job because the Hamilton County School System has cut so many teaching positions that there are over 2 dozen applicants for each opening, and yet we wonder why students struggle to pass in school and why graduation rates are so low. Our children are our future, yet government and school official continue to put them last. They do not care enough about them to make sure there are enough teachers to give them the attention they deserve. The student/teacher ratio is unacceptable, yet the Hamilton County School System continues to cut teaching positions while paying the administrators 6 figure salaries. Education majors are coming out of school without a hope of getting a job; soon we won't have any education majors. Where will this country be in 20 years when the current school-age generation comes into power? Wake Up and invest in the future -- hire enough teachers so that our kids have a fighting chance."
2010-07-20 08:00PDT (11:00EDT) (15:00GMT)
Kathleen Fitzpatrick _Chronicle of Higher Education_
OCR thse PDFs
2010-07-20
Thomas E. Brewton _View from 1776_
JournoList: Another Part of the Great Left-Wing Media Conspiracy
"There's nothing wrong with advocacy journalism, but let's not camouflage it with the pretense of fair-minded objectivity. The public must never forget how radically skewed and unfactual are the editorial views expressed as news in the main-stream [leftist] media."
Andrew Breitbart on "Big Journalism"
Jonathan Strong: Daily Caller
2010-07-20
Thomas E. Brewton _View from 1776_
Apparently, some Dems and Reps think they're America's "ruling class"
Angelo M. Codevilla: American Spectator
2010-07-20
Thomas E. Brewton _View from 1776_
Donald Berwick, the new Dr. Death and his lust for national socialist health control
2010-07-20
Patrick J. Buchanan _Town Hall_
Bias and Bigotry in Academia
2010-07-20
Shawn Macomber _American Spectator_
Just Say No: on Thomas E. Woods's _Nullification: How to Resist Federal Tyranny in the 21st Century_
2010-07-20
William L. Anderson
Is there really a "Keynesian Case"?
"Obviously, the 2 cannot be farther apart. Krugman sees everything in [homogeneous] aggregates (Y = C + I + G + [X-M]), while Rothbard views the economy as being a complex web of [heterogeneous] capital, labor, and other factors in which entrepreneurs are moving resources in ways that they anticipate consumers will desire. For good measure, Rothbard also attacks the entire Keynesian concept of 'Liquidity Preference', which is a nice way of saying that during deflation, money increases in value relative to other factors, so that people want to hold more money."
2010-07-20 (5770 Menachem-Ab 09)
Frank Gaffney _Jewish World Review_
Kagan's Sharia problem
2010-07-20 (5770 Menachem-Ab 09)
Meena Hartenstein _NY Daily News_
bosses pay more attention to attractive people, and pay them 4%-5% more
"over the course of a good-looking man's career, he will earn roughly $250K more than a comparable, yet unattractive, employee... Meanwhile, the less good-looking you are in America, the more likely you are to be poor, receive a lower salary and worse performance reviews at work and get a longer prison sentences if you land in jail. And you'll be going through it alone -- unattractive people are also statistically less likely to be married. Deborah Rhode, a Stanford law professor, thinks Americans are at the mercy of beauty discrimination and wants the law to step in. Rhode is the author of _The Beauty Bias_, a new book in which she proposes that courts handle looks-based discrimination the same way that discrimination based on gender or race is treated. As Newsweek puts it, that means Hooters can't fire waitresses for being too heavy, as the company allegedly did in Michigan this year, and Abercrombie & Fitch won't be able to fire staff, as they reportedly have, for acne, weight gain, or 'unacceptable quantities of ethnicity'... When asked to rank factors that come into play when evaluating a candidate, appearance came in third, below experience (#1) and confidence (#2) but was more signifcant than where an applicant went to college (which came in at #4)..."
2010-07-20 (5770 Menachem-Ab 09)
Thomas Sowell _Jewish World Review_
Race Card Fraud
"Playing the race card takes many forms. Judge Charles Pickering, a federal judge in Mississippi who defended the civil rights of blacks for years and defied the Ku Klux Klan back when that was dangerous, was depicted as a racist when he was nominated for a federal appellate judgeship. No one even mistakenly thought he was a racist. The point was simply to discredit him for political reasons -- and it worked. This year's target is the Tea Party. When leading Democrats, led by a smirking Nancy Pelosi, made their triumphant walk on Capitol Hill, celebrating their passage of a bill in defiance of public opinion, Tea Party members on the scene protested. All this was captured on camera and the scene was played on television. What was not captured on any of the cameras and other recording devices on the scene was anybody using racist language, as has been charged by those playing the race card. When you realize how many media people were there, and how many ordinary citizens carry around recording devices of one sort or another, it is remarkable -- indeed, unbelievable -- that racist remarks were made and yet were not captured by anybody. The latest attack on the Tea Party movement, by Ben Jealous of the NAACP, has once again played the race card. Like the proverbial lawyer who knows his case is weak, he shouts louder."


| | | |
| --- | --- | --- |
| | "A good catch-word can obscure analysis for 50 years." --- Oliver Wendell Holmes ii (quoted by Lewis Wendell Willkie; quoted in Amity Shlaes 2007 _The Forgotten Man_ pg350) | |
2010-07-21
2010-07-21
Donna Healy _Billings MT Gazette_/_Lee_
Foundation for a Better Life billboards promote charity, initiative, industriousness, purpose
2010-07-21
Sewell Chan _NY Times_
Bernanke sees no end of high unemployment
2010-07-21 12:00PDT (15:00EDT) (19:00GMT)
Julie Meloni _Chronicle of Higher Education_
Revision/Version Control
2010-07-21
John R. Guardino _American Spectator_
Journolist is nexus of leftist dishonesty
2010-07-21 15:41PDT (18:41EDT) (22:41GMT)
David Gratzer _Investor's Business Daily_
Canadian provinces turning away from national socialist health care
2010-07-21 15:41PDT (18:41EDT) (22:41GMT)
_Investor's Business Daily_
Government extortion tsunami is on the horizon
2010-07-21
Ken Kusmer _AP_
Indiana and IBM face-off in welfare contract dispute
"The state agency is suing IBM for more than $1.3G, claiming the Armonk, NY-based company breached one of the biggest out-sourcing deals in state history. IBM wants the state to pay $52.8M it says it's owed in deferred payments and equipment costs. The 2 sides sued each other May 13 over IBM's canceled $1.37G contract to automate intake for Medicaid, food stamps and other benefits received by more than a million Indiana children, seniors, elderly and disabled residents."
2010-07-21
Thomas E. Brewton _View from 1776_
Keynesians and Obamanomicists are running up against reality
2010-07-21
Paul L. Williams _Last Crusade_
Fethullah Gulen: The PA Pasha Finally Exposed
"Who is Fethullah Gulen [Guelen, Gülen]? The Turkish pasha presents himself as a moderate Muslim who espouses peace, goodwill, and interfaith dialogue. He has produced a documentary to attack the claims against his movement that have been made on this web-site -- including the claim that he maintains an armed fortress in Saylorsburg, PA. But trips to Gulen's complex prove otherwise. His neighbors have complained of fully automatic gun-fire erupting from his complex and of a low flying helicopter that combs the area in search of any intruders. Is Gulen really a benign old Muslim gentleman who retired to the Pocono Mountains from his native Turkey for reasons of health? Is he really an educator of international renown?... Or is he the alleged 'most dangerous Islamist on planet earth, a committed jihadi who manifests the Muslim practice of taqiyya and seeks to establish a universal caliphate ruled by shariah'? Little about Gulen, as U.S. Attorney Patrick Meehan discovered, is known -- not even his date of birth. Some of his followers maintain that he was born in 1934; others 1938; and still others 1942... But Gulen does not possess an elementary school education, let alone a high school diploma. He is semi-literate and speaks no English. To substantiate his ability and renown, Gulen, on his application, provides a long list of his scholarly works. But all of his works have been published by The Light Publishing Company and Tughra Press, two firms that are owned by the Gulen movement... 'You must move in the arteries of the system without anyone noticing your existence until you reach all the power centers … until the conditions are ripe, they [the followers] must continue like this. If they do something prematurely, the world will crush our heads, and Muslims will suffer everywhere, like in the tragedies in Algeria, like in 1982 [in] Syria...like in the yearly disasters and tragedies in Egypt. The time is not yet right. You must wait for the time when you are complete and conditions are ripe, until we can shoulder the entire world and carry it...' 'The philosophy of our service is that we open a house somewhere and, with the patience of a spider, we lay our web to wait for people to get caught in the web; and we teach those who do.'... Noted Middle Eastern scholar Rachel Sharon-Krespin writes: 'His (Gulen's) followers target youth in the eighth through twelfth grades, mentor and indoctrinate them in the ışıkevi, educate them in the Fethullah schools, and prepare them for future careers in legal, political, and educational professions in order to create the ruling classes of the future Islamist, Turkish state.' Even more telling is a comment from Nurettin Veren, Gulen's right hand man for 35 years, who says: 'These schools are like shop windows. Recruitment and Islamization are carried out through night classes.'... Gulen fled his native Turkey to avoid prosecution on charges that he was attempting to undermine Turkey's secular government with the objective of establishing an Islamic government. Court records show that he possesses more than $25G in financial assets. Under the Justice and Development Party -- Adalet ve Kalkinma, AKP -- a party which Gulen created from his headquarters in Pennsylvania and Houston, TX -- the reclusive pasha has gained control of the Turkish government. Turkey's Prime Minister Recep Tayyip Erdogan is a Gulen disciple -- as is Turkey's President Abdullah Gul. Thanks to such Islamists, Turkey has transformed from a secular state into an Islamic country with 85K active mosques..."
2010-07-21 (5770 Menachem-Ab 10)
Rabbi Doctor Asher Meir _Jewish World Review_
Yer fired!?
2010-07-21 (5770 Menachem-Ab 10)
Walter E. Williams _Jewish World Review_
Making Americans Sick
New Berns NJ Sun Journal
"According to a study by researchers at the University of California, Davis, published in the Journal of Clinical Investigation (2009 May), widespread use of fructose may be directly responsible for some of the ongoing increase in rates of childhood diabetes and obesity. Consuming fructose-sweetened, not glucose-sweetened, beverages increases abdominal fat and decreases insulin sensitivity in overweight/obese people. The participants in the study who consumed fructose-sweetened food showed an increase of fat cells around major organs including their hearts and livers, and also underwent metabolic changes that are precursors to heart disease and diabetes. Other studies have linked diets rich in high-fructose corn syrup to elevated risks of high triglycerides (a type of blood fat), fat build-up in the liver and insulin resistance, notes Dr. Gerald Shulman and his colleagues at Yale University School of Medicine... Enter the U.S. Congress. The Fanjul family of Palm Beach, FL, a politically connected family, has given more than $1.8M to both Democratic and Republican parties over the years. They and others in the sugar industry give millions to congressmen to keep high tariffs on foreign sugar so the U.S. sugar industry can charge us higher prices. According to one study, the Fanjul family alone earns about $65M a year from congressional protectionism. Chairman Emeritus of Archer Daniels Midland Company, Dwayne Andreas, has given politicians millions of dollars to help him enrich ADM at our expense. For that money, congressmen vote to restrict sugar imports that in turn drive up sugar prices. Higher sugar prices benefit ADM, who produces corn syrup (fructose), which is a sugar substitute. When sugar prices are high, sugar users (soda, candy and food processors) turn to corn syrup as a cheaper substitute sweetener. Early on, some sugar-using companies found out they could import products like ice tea, distill out its sugar content and still beat the high prices caused by Congress' protectionist sugar policy, but to do so was eventually made illegal. Congress' sugar policy not only reduces the health of American people, it reduces American jobs as well. Chicago used to be America's candy manufacturing capitol. In 1970, employment by Chicago's candy manufacturers totaled 15K and now it's 8K and falling. Brach's used to employ about 2,300 people; now most of its jobs are in Mexico. Ferrara Pan Candy has also moved much of its production to Mexico. Yes, wages are lower in Mexico, but wages aren't the only factor in candy manufacturers' flight from America. Sugar is a major cost and in Mexico, they pay one-third to one-half what they pay in the U.S. Life Savers, which for 90 years was manufactured in America, has moved to Canada, where wages are comparable to ours, but their yearly sugar cost is $10M less."


| | | |
| --- | --- | --- |
| | "Not that it [dueling] would ever die out completely, drawing as it did on irrational urges whose potency defies civilized sanctions, always flourishing in border regions, criminal underworlds, and ghetto communities where the authority of the law lacks credibility." --- Joseph J. Ellis 2000 _Founding Brothers_ pg39 | |
2010-07-22
2010-07-22 05:30PDT (08:30EDT) (12:30GMT)
Scott Gibbons & Tony Sznoluch _DoL ETA_
un-employment insurance weekly claims report
DoL home page
DoL OPA press releases
historical data
"The advance number of actual initial claims under state programs, unadjusted, totaled 498,022 in the week ending July 17, a decrease of 13,113 from the previous week. There were 585,575 initial claims in the comparable week in 2009. The advance unadjusted insured unemployment rate was 3.6% during the week ending July 10, an increase of 0.1 percentage point from the prior week. The advance unadjusted number for persons claiming UI benefits in state programs totaled 4,581,351, an increase of 186,572 from the preceding week. A year earlier, the rate was 4.7% and the volume was 6,256,960. [As federal extended benefits expire, they were still] available in AK, CT, KS, MI, MN, NH, NJ, NM, NC, OR, PR, RI, VT, and WA during the week ending June 26... States reported 3,483,940 persons claiming EUC (Emergency Unemployment Compensation) benefits for the week ending July 3, a decrease of 404,049 from the prior week. There were 2,706,195 claimants in the comparable week in 2009. EUC weekly claims include first, second, third, and fourth tier activity. The highest insured unemployment rates in the week ending July 3 were in PR (7.0%), OR (4.9%), PA (4.8%), AK (4.5%), NV (4.5%), CT (4.4%), MA (4.4%), NJ (4.4%), CA (4.1%), and WI (4.1%). The largest increases in initial claims for the week ending July 10 were in New York (+18,047), Indiana (+9,094), Michigan (+7,758), Georgia (+6,268), and Florida (+5,568), while the largest decreases were in New Jersey (-10,585), California (-8,034), Massachusetts (-3,343), Illinois (-1,327), and Oregon (-987). [Note that the population used for calculating the "insured unemployment rate" changes
to 132,623,886 beginning 2007-10-06;
to 133,010,953 beginning 2008-01-05;
to 133,382,559 beginning 2008-04-05;
to 133,690,617 beginning 2008-07-05;
to 133,902,387 beginning 2008-10-04;
to 133,886,830 beginning 2009-01-03;
to 133,683,433 beginning 2009-04-04;
to 133,078,480 beginning 2009-07-04;
to 133,823,421 beginning 2009-10-03;
to 131,823,421 beginning 2009-10-17;
to 130,128,328 beginning 2010-01-02;
to 128,298,468 beginning 2010-04-03;
to 126,763,245 beginning 2010-07-03.]
graphs
more graphs
2010-07-22 06:54PDT (09:54EDT) (13:54GMT)
Daniel J. Mitchell _NY Post_
Why presidents Bush and Obama failed so miserably to deliver on promises of new jobs
"Part of the problem was a misplaced faith in Keynesian economics -- that is, in the discredited notion that politicians can borrow money from the economy's right pocket and increase prosperity by dumping money in the economy's left pocket. But the bigger stumbling block is the folks in the White House seem to have no clue how the real-world economy works. Critics have noted that the Obama Cabinet sets the record for the lowest-ever level of private-sector experience... [Executives] only create jobs when they think that the total revenue generated by new workers will exceed the total cost of employing those workers. IOW, if it's not profitable to hire workers, it's not going to happen. Second, it takes money to create jobs... The health-care law is a cornucopia of new taxes, mandates and regulations -- directly increasing the cost of hiring new employees (as well as of keeping old ones on). By telling employers that the cost of hiring is set to rise sharply in the years ahead, it makes them far more cautious about hiring. The new bailout legislation, though labeled 'financial reform', raises costs for financial firms, meaning loans will be more expensive. That is, investing in that truck or computer for that new hire will cost you more. To be fair to President Obama, the problem began before his inauguration. President George W. Bush signed a big minimum-wage hike that has hit hard at less-experienced and lower-skilled workers. If a worker is only worth $6.50 per hour, then a required wage of $7.15 is a one-way ticket to the unemployment line. And Bush was responsible for the TARP (Troubled Asset Relief Program) bail-out, which has squandered precious capital by steering it to such inefficient firms as Citigroup and General Motors, which are unlikely to create jobs over the long run. Of course, Obama supported these and other Bush economic policies, so the 'mess he inherited' is also a mess he helped to make."
2010-07-22 07:49PDT (10:49EDT) (14:49GMT)
Ruth Mantell _MarketWatch_
Conference Board's Leading Economic Indicators Index down
"The index of leading economic indicators declined 0.2% in June, following an upwardly revised increase of 0.5% in May. Economists polled by MarketWatch had expected the index to fall 0.3% in June."
2010-07-22 12:26:54PDT (15:26:54EDT) (19:26:54GMT)
_San Jose CA Mercury "News"_
Sili Valley unemployment rate up again, to 11.4%
2010-07-22
David A. Patten _News Max_
Bernanke urged congress to renew Bush tax cuts
2010-07-22
Wendy McElroy _Freeman_
More centralization of power
2010-07-22
Jeffrey Tucker _Ludwig von Mises Institute_
The more the government intervenes, the worse the economy gets
graph: average and median duration of unemployment
2010-07-22
Allison
Penny for My Thoughts: Mind Your Business
2010-08-22
Rich Morin & Rakesh Kochhar _Pew_
Lost Income, Lost Friends -- and Loss of Self-respect
alternate link
2010-07-22 (5770 Menachem-Ab 11)
John Rosemond _Jewish World Review_
Mothers who fall short... by design
"It occurred to me that this woman was speaking for many if not most mothers of her generation, women who have put themselves in a box that prevents them from being a disciplinary force for their children to reckon with."


| | | |
| --- | --- | --- |
| | "'How do you feel?', Lee asked Madison rhetorically: 'Is your love for the constitution so ardent that it should produce ruin to your native country?' By 'native country', [Henry Lee] meant Virginia." --- Joseph J. Ellis 2000 _Founding Brothers_ pg58 (citing Henry Lee 1790-04-03 letter to James Madison; Robert A. Rutland et al. 1962 _The Papers of James Madison_ 22+ volumes pp87-91, 136-137) | |
2010-07-23
2010-07-23 08:32:15PDT (11:32:15EDT) (15:32:15GMT)
Erika Kinetz _San Jose CA Mercury "News"_/_AP_
Wipro, India-based cross-border bodyshop and off-shorer, reports profits and demand rose
"quarterly profit jumped 31% to 13.19G rupees ($284M)... Premji said revenue from the company's core information technology [bodyshopping] business would be $1.25G to $1.28G for the September quarter, 4.1% to 6.1% higher than the June quarter... Wipro said it added net 4,854 [bodies to its stable] in the quarter... Wipro stock... [closed] down 0.84% [to] 412.1 rupees/share."
Wipro median salaries by city
2010-07-23
Michael Cutler _News Blaze_
I support the defense measures of AZ
"The failure of the federal government to secure our nation's borders and create an immigration system that possesses meaningful integrity threatens national security and community safety. These failures also have a profound deleterious impact on the economy, the environment, health-care, education and other important challenges that confront our nation and communities across this nation. I commend Governor Brewer and the leaders in her state's legislature who have demonstrated true leadership in addressing an issue that should never have been ignored and, especially in this extremely perilous era - must not be ignored any longer! Simply stated, our government cannot defend itself and its citizens from the threat of terrorism and transnational gangs, including the pernicious drug cartels until and unless our nation's borders are secured and the system by which USCIS (United States Citizenship and Immigration Services) has real integrity and combats the issue of the rampant fraud that permeates the process by which our nation confers resident alien status and even United States citizenship upon aliens -- thereby presenting them with the 'Keys to the kingdom!'"
2010-07-23
Sheldon Richman _Freeman_
The more the rules change the more they stay the same
2010-07-23
_Perimeter Primate_
Gülen (Guelen) schools and their booming H-1B visa applications
2010-08-23
Gerald Celente _Lew Rockwell_
Washington Is Paid Off, Only Ron Paul Has Credibility
2010-07-23
William L. Anderson
Consumption and Spending
2010-07-23

| | |
| --- | --- |
| DJIA | 10,424.62 |
| S&P 500 | 1,102.66 |
| NASDAQ | 2,269.47 |
| Nikkei | 9,431 |
| 10-year US T-Bond | 3.0 |
| crude oil | $78.64/barrel |
| gold | $1,187.80/ounce |
| silver | $18.10/ounce |
| platinum | $1,542.80/ounce |
| palladium | $466.75/ounce |
| copper | $0.199375/ounce |
| natgas | $4.641/MBTU |
| reformulatedgasoline | $2.1330/gal |
| heatingoil | $2.0554/gal |
| soybeans | $9.815/bushel |
| maize | $3.7125/bushel |
| wheat | $5.9625/bushel |
| dollarindex | 82.90 |
| yenperdollar | 87.44 |
| dollarspereuro | 1.2916 |
| dollarsperpound | 1.5388 |
| swissfranksperdollar | 1.0519 |
| indianrupeesperdollar | 46.94 |
| mexicanpesosperdollar | 12.7700 |
| MorganStanleyHighTechIndex | 563.43 |

I usually get this info from MarketWatch.


++ S887; Durbin, Grassley; H-1B and L-1 visa program reform
Status of S877
+++ S2804; Sanders; Employ Americans: prohibit firms who lay off large numbers of capable US citizens from making use of guest-work visas
---- HR5658; Shadegg; STEM Job Destruction Act
more of what congress-critters are up to


| | | |
| --- | --- | --- |
| | "In 1782 the Virginia legislature passed a law permitting slave owners to free their slaves at their own discretion. by the end of the decade, there were over 12K freedmen in the state. At the same time, Thomas Jefferson was writing _Notes on the State of Virginia_, the only book he ever published, in which he sketched out a plan whereby all slaves born after 1800 would eventually become free. In 1784 Jefferson also proposed a bill in the federal Congress prohibiting slavery in all the western territories; it failed to pass by a single vote. One did not need to be a hopeless visionary to conjure up a mental picture of the American Revolution as a dramatic explosion that had destroyed the very foundation on which slavery resed and then radiated out its emancipatory energies with irresistible force: The slave trade was generally recognized as a criminal activity; slavery was dead or dying throughout the northern states; the expansion of the institution into the West looked uncertain; Virginia appeared to be the beachhead for an anti-slavery impulse destined to sweep through the South; the time seemed ripe to reconcile America's republican rhetoric with a new post-revolutionary reality." --- Joseph J. Ellis 2000 _Founding Brothers_ pg90 | |
2010-07-24
2010-07-24
George Weinbaum _V Dare_
A Houston CPA Says: Hike Visa Fees To Generate Billions!


| | | |
| --- | --- | --- |
| | "One of the last and most consequential acts of the Congress was to pass the Northwest Ordinance in July of 1787. Article 6 of the ordinance forbade slavery in the territory north of the Ohio River, a decision that could plausibly be interpreted as the first step toward a more general exclusion of slavery in all incoming states (the Jefferson proposal of 1784). OTOH, the ordinance could also be read as a tacit endorsement of slavery in the southwestern region..." --- Joseph J. Ellis 2000 _Founding Brothers_ pg93 | |
2010-07-25
2010-07-25
Tom Lutey _Billings MT Gazette_/_Lee_
Grasshoppers in MT worst in 25 years
"'All of Southeast Montana has it bad this year.', said Shayne Galford, of the U.S. Department of Agriculture's Animal Plant Health Inspection Service. 'I was out in Golden Valley County and they had a count of 64 (per square yard). That's high.' Any area with 15 or more grasshoppers per square yard is considered problematic by APHIS standards. Those numbers translate into more than 72K hoppers an acre, enough to challenge a cow for forage on Montana's dry ranges where a single bovine might scour 5 acres to satisfy its daily diet of 30 pounds of grass. At 64 hoppers per square yard, the insects become a voracious force, easily striping 29 pounds of forage from a single acre... There are nearly 400 different kinds of grasshoppers in the West alone. Only 60 of those varieties are considered menacing. This summer, the U.S. government, as well as private farmers and ranchers, is spending millions of dollars on pesticide to keep the insects down."
Jomay Steen: Rapid City SD Journal/Billings MT Gazette: Heavy outbreak of grasshoppers hinders SD farmers
"'I lost 40 acres of alfalfa that I didn't cut. I had 80 acres of corn that they're eating up real fast. I've sprayed around its edges, but I'm waiting for an airplane to spray it.', he said. His wife, Val, lost her flower and vegetable gardens. He estimates that in certain areas on his ranch, there are 30 grasshoppers resting on each square foot of land."
2010-07-25 06:00PDT (09:00EDT) (13:00GMT)
Janet Harrah _Cincinnati OH Enquirer_/_Gannett_
Northern KY/Greater Cincinnati labor market will be weak for the remainder of 2010


| | | |
| --- | --- | --- |
| | "The total debt inherited from the states and the federal government in 1790 was $771M. A reasonable estimate of the additional costs for capitalizing a gradual emancipation program would have increased the national debt to about $125M. While daunting, these numbers were not fiscally impossible. And they became more palatable when foled into a total debt package produced by a war for independence." --- Joseph J. Ellis 2000 _Founding Brothers_ pg107 | |
2010-07-26
2010-07-26 03:39PDT (06:39EDT) (10:39GMT)
Karen Crummy _Denver CO Post_
Tom Tancredo to run for CO governor under American Constitution party banner
2010-07-26 08:54PDT (11:54EDT) (15:54GMT)
Greg Robb _MarketWatch_
New-home sales recovered partially in June
2010-07-26
_Iowa Politics_
12 senators send letter to DHS asking about and opposing plans for amnesty for illegal aliens
"In response to the administration's silence and lack of a denial, Senator Chuck Grassley and 11 other senators again have asked top government officials if the Obama administration has plans, as has been rumored, to unilaterally extend either 'deferred action' or 'parole' to millions of illegal immigrants in the United States. The senators are asking the Secretary of Homeland Security to reveal how many times the department has used its discretionary authority to let people who are illegally in the country to stay. This authority is meant to be used only in unusual, emergent or humanitarian circumstances. 'The administration has yet to answer our letter about reports that it may be planning a large-scale, de facto amnesty program through deferred action and parole. By shedding a little light on the numbers, we're working to get to the bottom of the administration's plans.', Grassley said. 'If it wants to claim that discretionary authority is being used on a case-by-case basis, then let's determine if these cases are truly meritorious.' The letter was signed by senators Grassley (IA), Thad Cochran (MS), Johnny Isakson (GA), Jim DeMint (SC), Saxby Chambliss (GA), Jim Inhofe (OK), Tom Coburn (OK), David Vitter (LA), Orrin Hatch (UT), Jim Bunning (KY), Pat Roberts (KS) and Jeff Sessions (AL)."
2010-07-26
William L. Anderson
And Keynesians don't understand global climate, either
2010-07-26
Frosty Wooldridge _News with Views_
Raspail on France's failure to stand up to immigrant terrorists
"America's own suicide stands SO self-evident through Raspail's words when he talks about Europe proceeding toward its own peril when it allowed the rate of immigration to exceed the rate of assimilation. They swallowed the deadliest scorpion in the Middle Eastern desert by inviting a stone-age culture and religion into their advanced European culture. Raspail said the immigrants were, 'righteous in their loathing of anything and everything that smacked of present-day Western society, and boundless in their love of whatever might destroy it'."
2010-07-26 (5770 Menachem-Ab 15)
Mort Zuckerman _Jewish World Review_
Pre-requisites for a 2-state solution
"The world remained silent as Israel endured hundreds of Palestinian suicide bombers, stabbings, drive-by shootings, and kidnappings. No censure or demands for a cease-fire impeded Hezbollah in the north and Hamas from the south as they rained thousands of missiles on almost 40% of the Israeli population."


| | | |
| --- | --- | --- |
| | "the whole community were like a flock of frightened pigeons; nobody had their story ready." --- Abigail Smith 1799-03-03 to John Adams (citing Richard Welch 1965 _Theodore Segwick, Federalist: A Political Portrait_ pp185-186; Alexander Hamilton & Harold Syrett _The Papers of Alexander Hamilton_ vol22 pp494-495; John Adams _The MicroFilm Edition of the Adams Papers_ reel393; Joseph J. Ellis 2000 _Founding Brothers_ pg192) | |
2010-07-27
2010-07-27
_Youngstown OH Vindicator_/_AP_
Illegal Alien Groups Criticize Attempts to Identify Illegal Aliens Arrested for Other Crimes
"The federal government is expanding rapidly a program to identify illegal immigrants using fingerprints from arrests, drawing opposition from local authorities and advocates who argue the initiative amounts to an excessive dragnet... called Secure Communities... Sunita Patel, an attorney who filed a lawsuit in New York against the federal government..."
2010-07-27 06:57PDT (09:57EDT) (13:57GMT)
Greg Robb _MarketWatch_
S&P/Case-Shiller: US home prices rose 1.4% from April to May
2010-07-27 07:47PDT (10:47EDT) (14:47GMT)
Ruth Mantell _MarketWatch_
Job worries darkened Conference Board's July consumer confidence index
"July's consumer confidence index fell to 50.4 -- the lowest level since February -- from an upwardly revised 54.3 in June."
2010-07-27 16:06PDT (19:06EDT) (23:06GMT)
_Investor's Business Daily_
Obama's Lockerbie Lie
2010-07-27 (5770 Menachem-Ab 16)
Edward Cline _Family Security Matters_
Are all Federal Reserve economists elitist wonks?
"Mr. Athreya should discover Ludwig von Mises, Lord Acton, Henry Hazlitt, Frédéric Bastiat, Thomas Sowell, and Walter Williams, for starters. Any one of them will give him a genuine sense of humility, and teach him just how fighting, arguing, and writing for freedom is such hard and unremitting work."
2010-07-27 (5770 Menachem-Ab 16)
Gerald Celente _Lew Rockwell_
Let Them Eat Losses
2010-07-27 (5770 Menachem-Ab 16)
William L. Anderson
For just a few trillion more
2010-07-27 (5770 Menachem-Ab 16)
Caroline B. Glick _Jewish World Review_
The "new, improved" Obummer: Just when you think he might be reforming, he does something even more extremely wrong
2010-07-27 (5770 Menachem-Ab 16)
Heather Mac Donald _City Journal_
lessons from Arizona's experiment with enforcing constitutional federal and state laws
2010-07-27 (5770 Menachem-Ab 16)
Thomas Sowell _Jewish World Review_
How Smart Are We?: Repeating the error of government planning
National Review
Gaston Gazette/Freedom Communications
Odessa TX America/Freedom Communications


| | | |
| --- | --- | --- |
| | "Then the whole horrid picture came into focus for [John Adams]. [Alexander Hamilton] intended to make the New Army his personal instrument of power. It was a foregone conclusion that [George Washington] would be called out of retirement to head the force, but equally predictable that the aging general would delegate actual command to his former aide-de-camp. Adams suspected that Hamilton, whom he had formerly distrusted and now utterly loathed, saw himself as an American Napoleon, poised to declare martial law and present himself as the available savior. Abigail seconded the assessment, calling Hamilton 'a second Buonaparty' whose imperialistic designs could only be guessed at. (If they had been able to read Hamilton's private correspondence, they would have discovered that his plans were quite grandiose: He hoped to march his conquering army through Virginia, where recalcitrant Republicans would be treated like the Whiskey Rebels, then down through the Louisiana Territory and into Mexico and Peru, 'liberating' all the inhabitants from French and Spanish domination and offering membership in the expanded American republic.) Although Adams had gone along with the Alien and Sedition Acts, the prospect of a Hamilton-led army marching heaven knows where conjured up the demise of republican government altogether in the classical last act -- a military dictatorship." --- Joseph J. Ellis 2000 _Founding Brothers_ pp193-194 | |
2010-07-28
2010-07-27 22:30PDT (2010-07-28 01:30EDT) (2010-07-28 05:30GMT)
Janet Harrah _Cincinnati OH Enquirer_/_Gannett_
Ranks of long-term unemployed highest on record
"The current 40% of the unemployed out of work nationally for six months or longer is the largest proportion since 1948. At the end of 2009, in the Cincinnati MSA the unemployment rate stood at 9.3% and the number of unemployed persons at 105,841. If the proportion of long-term unemployed was the same as the national average, then 40% of the unemployed, 42,300 persons, have been out of work for 6 months or longer."
graphs
graphs of state, county and metro unemployment rates
2010-07-28
Kay McGarrity Desmond _Houston Examiner_
20K illegal aliens have passed through Harris county TX jail in the last 2 years
"The figure of 1K a month is just the tip of the iceberg... Once Harris County has determined that a prisoner is an illegal alien, Immigration and Customs Enforcement (ICE) is called in to confirm immigration status and is suppose to refer the case to a federal judge who decides whether or not the prisoner should be deported. However, many offenders have been allowed to leave the Harris County jail even after admitting to being in the country illegally. According to a 2008 investigation by the Houston Chronicle, many illegal aliens were released because ICE failed to file the paper work to have them detained. This failure allowed criminals like child molesters, rapists and drug dealers to return to the streets of Houston where many of them committed more crimes."
2010-07-28
Clarence E. Hill _American Legion_/_PR NewsWire_
Amnesty for Illegal Aliens has Never Worked: Secure Our Borders
"It doesn't take a genius of Einstein's intellect to know that America's immigration policy over the last several decades has been broken and the federal government has been derelict in its responsibility to fix it. While the Obama administration says it's committed to 'immigration reform', Americans are rightly concerned that this reform is merely a euphemism for amnesty. When President Reagan signed the Immigration Reform and Control Act of 1986, senator Ted Kennedy, D-MA, said, 'This amnesty will give citizenship to only 1.3M illegal aliens. We will secure the borders henceforth. We will never again bring forth an amnesty bill like this.' The senator was right. Today's amnesty proposals are even worse. They are worse because the population of illegal aliens has skyrocketed to between 10M and 20M, depending on whose figures you choose to believe. Moreover, America has since been struck by a major terrorist attack inflicted by illegal aliens, not to mention numerous failed attacks by those who managed to flout our immigration or entry laws. The American Legion offers a common-sense strategy to address illegal immigration without offering amnesty or other loopholes that endanger America's national security and threaten our economic well-being. First, America needs to secure its borders and other points of entry. That means complete the fence, beef up border patrol and deport those who have already been identified as illegal aliens. Deportation does not require a mass round-up as the open-borders lobby would have you believe, but simply processing those who already enter our legal system through other violations. Additionally, we need to eliminate the jobs magnet by enforcing no-nonsense penalties on employers who hire illegal workers. Likewise, all tax-victim-funded social service benefits -- with the exception of emergency medical care -- must also be denied. Finally, and most importantly for our national security, we must effectively screen and track all foreign visitors to the United States. Three of the convicted terrorists who plotted to kill innocent soldiers at Fort Dix, NJ, were illegal aliens. A man accused of assisting the would-be Times Square bomber was also here illegally. Americans have grown accustomed to increased security measures when boarding airplanes. We should expect the increased scrutiny to continue for foreign nationals staying in the United States... Democratic and Republican administrations have allowed the problem to fester for decades. The issue will not be solved until leaders from all political parties put electoral considerations aside and start putting America's interests first."
2010-07-28 16:00PDT (19:00EDT) (23:00GMT)
_Investor's Business Daily_
Obama's Job Moratorium
2010-07-28
Heather MaDonald _National Review_
SB1070 would disrupt federal government's de facto amnesty for illegal aliens and belligerent non-feasance in enforcing immigration law
2010-07-28
Harold Meyerson _Washington DC Post_
The job machine grinds to a halt
James Taranto: Wall Street Journal: Now that Socialist chutzpah has killed the economy they're claiming we need even more big government tyranny
2010-07-28
Thomas E. Brewton _View from 1776_
Spending vs. Consumption
William L. Anderson: Freeman: The economy is not a machine
"The Austrian view sees an economy as a complex web of various structures of production, with entrepreneurs making decisions based on what they believe consumers will wish to purchase. The capital structure is interrelated with the rate of interest and relative prices of factors of production and final goods. Furthermore, an economy exists because people are acting purposefully to fulfill their various needs. As Adam Smith so aptly noted, all production ultimately is for consumption, and I often return to Lawrence Reed's classic '7 Fallacies of Economics', which lists 'production for its own sake' as one of the fallacies that governments often pursue. The larger point is that production and consumption are related. Furthermore, within the means-end framework of Austrian economics, production is a means to consumption, not an end in itself. Thus it, like production, is purposeful and serves a larger end for individuals."
2010-07-28 (5770 Menachem-Ab 17)
John Keilman _Jewish World Review_
For today's youths, there may be a downside to high "self-esteem"
2010-07-28 (5770 Menachem-Ab 17)
Walter E. Williams _Jewish World Review_
Racism or Stupidity
"A black or white person, now dead, who lived during the civil rights struggles of the 1930s, 1940s or 1950s, might very well be appalled and disgusted by black behavior accepted today. Yesteryear, it was the Klan or White Citizens Council who showed up at polling places to intimidate black voters. During the 2008 elections, it was the New Black Panthers who showed up at a Philadelphia polling place to intimidate white voters and tell them, 'You are about to be ruled by the black man, cracker.' What's worse is the U.S. Department of Justice has decided to not to prosecute... Today's black illegitimacy rate is about 70%. When I was a youngster, during the 1940s, illegitimacy was around 15%. In the same period, about 80% of black children were born inside marriage. In fact, historian Herbert Gutman, in 'Persistent Myths about the Afro-American Family' in the Journal of Interdisciplinary History (1975 Autumn), reported the percentage of black two-parent families, depending on the city, ranged 75% to 90%. Today, only 35% of black children are raised in two-parent households. The importance of these and other statistics showing greater stability and less pathology among blacks in earlier periods is that they put a lie to today's excuses."


| | | |
| --- | --- | --- |
| | "By virtually every relevant measure, the United States leads the world in financing, quality, and volume of research; it has held this lead since the end of WW2, and appears bound to maintain, and increase, its supremacy far into the new century." --- Daniel S. Greenberg 2001 _Science, Money, and Politics: Political Triumph and Ethical Erosion_ pg7 | |
2010-07-29
2010-07-29 05:30PDT (08:30EDT) (12:30GMT)
Scott Gibbons & Tony Sznoluch _DoL ETA_
un-employment insurance weekly claims report
DoL home page
DoL OPA press releases
historical data
"The advance number of actual initial claims under state programs, unadjusted, totaled 411,107 in the week ending July 24, a decrease of 91,366 from the previous week. There were 511,628 initial claims in the comparable week in 2009. The advance unadjusted insured unemployment rate was 3.6% during the week ending July 17, unchanged from the prior week. The advance unadjusted number for persons claiming UI benefits in state programs totaled 4,564,922, a decrease of 12,920 from the preceding week. A year earlier, the rate was 4.6% and the volume was 6,104,047. Extended benefits were available in AL, AK, AZ, CA, CO, CT, DE, DC, GA ID, IL, IN KS, KY, ME, MA, MI, MN, MO, NV, NH, NJ, NM, NY, NC, OH, OR, PA, PR, RI, SC, TN, TX, VA, WA, WV, and WI during the week ending July 10... States reported 3,253,636 persons claiming EUC (Emergency Unemployment Compensation) benefits for the week ending July 10, a decrease of 230,304 from the prior week. There were 2,732,277 claimants in the comparable week in 2009. EUC weekly claims include first, second, third, and fourth tier activity. [Note that the population used for calculating the "insured unemployment rate" changes
to 132,623,886 beginning 2007-10-06;
to 133,010,953 beginning 2008-01-05;
to 133,382,559 beginning 2008-04-05;
to 133,690,617 beginning 2008-07-05;
to 133,902,387 beginning 2008-10-04;
to 133,886,830 beginning 2009-01-03;
to 133,683,433 beginning 2009-04-04;
to 133,078,480 beginning 2009-07-04;
to 133,823,421 beginning 2009-10-03;
to 131,823,421 beginning 2009-10-17;
to 130,128,328 beginning 2010-01-02;
to 128,298,468 beginning 2010-04-03;
to 126,763,245 beginning 2010-07-03.]
graphs
more graphs
2010-07-29
Thomas E. Brewton _View from 1776_
Leftist party's pact with evil
Heather MacDonald: City Journal: What Arizona's exeriment with the rule of law has already taught us
2010-07-29
Annie Lowrey _Washington Independent_
RealtyTrac: Foreclosures increased in most metropolitan areas
John Kell: Wall Street Journal
Les Christie: CNN
"Foreclosure filings climbed in 75% of the nation's metro areas during the first half of 2010, according to a report issued Thursday. RealtyTrac, an on-line marketer of foreclosed homes, said that California, Florida, Arizona and Nevada continue to lead the nation in the rate of foreclosures. Las Vegas was the worst-hit city."
2010-07-29
Alan Gray _News Blaze_
Angry With Obama, Controlled Immigration Group Deemphasizes "Safe Departure" Idea
2010-07-29 12:08PDT (15:08EDT) (19:08GMT)
Benjamin Pimentel _MarketWatch_
in Fiorina vs. Boxer, Kalifornians are bound to lose
"As she seeks to unseat Democratic senator Barbara Boxer, Fiorina is touting her record as the high-profile chief executive of Hewlett-Packard Co., an icon in the U.S. technology industry [which she wrecked]... While Fiorina has sought to [honestly show] Boxer as an entrenched [radical leftist] with no effective plan to fix a broken economy, Boxer portrays the former chief as a failed and profligate corporate boss who destroyed American jobs."
2010-07-29
Gina Miller _Dakota Voice_
On Stolen Valor and Sinister Judges
2010-07-29
Chad Groening _One News Now_
Sheriffs: Obama admin's argument against AZ law is "ludicrous"
2010-07-29
_Investor's Business Daily_
Mexican government actively driving illegal immigration to USA, and Bush and Obama have been in cahoots
2010-07-29
Thomas E. Brewton _Fox_
72% recognize that the federal government is willfully not enforcing immigration laws
"...Arizona officials say they passed the law because the federal government was failing to enforce existing law against illegal entry into the United States. Most voters agree: 72% say the government is not enforcing existing laws, including majorities of Republicans (86%), independents (72%) and Democrats (59%)...."
2010-07-29
Thomas E. Brewton _View from 1776_
Most Americans want federal government to cut its deficits and debt, while presidents and congress keep increasing them
Jamce C. Cooper: Fiscal Times
2010-07-29 08:21PDT (11:21EDT) (15:21GMT)
_Numbers USA_
USCIS Memo Details Obama Administration Plan to Give Amnesty to Illegal Aliens by Executive Action
2010-07-29
_Wharton school U of PA_
Multi-nationals experience violent reaction by dissatisfied workers and displaced people in India
"On July 5, India went on strike. The country closed down in several places after opposition parties protested an increase in the price of petrol, or gasoline. (In India, the government controls petrol prices.)... In 2008 September, Lalit Kishore Chaudhary, CEO of Italian MNC Graziano Trasmissoni India, was battered to death outside his factory gates by dismissed workers. There was a violent strike, too, at the Honda Motorcycles and Scooters unit close by. Honda Motorcycles is a wholly-owned unit of Honda of Japan, which also has a joint venture in Hero Honda."
2010-07-29
Eric Kleefeld _Talking Points Memo_
John D. Hayworth: pregnant women are flying here so their children can be citizens, and then bring in the rest of the extended family via "family re-unification" priority scheme (video)


| | | |
| --- | --- | --- |
| | "Accurate data on science and engineering (S&E) employment in the complex American economy are elusive. In addition to reporting nearly 3.2M S&E degree holders employed in 1995 in 'a science or engineering occupation', NSF also notes that another 4.7M S&E degree holders were employed in 'non-S&E occupations'. In the latter group, however, NSF found that four-fifths of those whose highest degrees were a master or doctorate and three-fifths with only bachelor degrees 'reported that their job was closely related to their degree'. The official occupational count lists 1.2M engineers, 446K computer and mathematical scientists, 297K life scientists, 312K physical scientists, 384K social 'scientists', and 550,800 in 'non-S&E fields'. _Data Brief, 1998_ (NSF 98-325)." --- Daniel S. Greenberg 2001 _Science, Money, and Politics: Political Triumph and Ethical Erosion_ pg17 note4 | |
2010-07-30
2010-07-30 07:44PDT (10:44EDT) (14:44GMT)
Greg Robb _MarketWatch_
GDP still growing, but more slowly, 2.4% annualized rate in 2010Q2, earlier quarters revised down
BEA
2010-07-30 08:16PDT (11:16EDT) (15:16GMT)
Ruth Mantell _MarketWatch_
UMich consumer sentiment index fell from 76 in June to 66.5 in early July to 67.8 in late July
2010-07-30
Marc Kovac _Youngstown OH Vindicator_
Use of stimulus funds for work outside USA has governor miffed
"a Texas company hired by the state to administer an appliance-rebate program used workers at a Central American location as part of the contracted work."
2010-07-30
Peter H. Milliken _Youngstown OH Vindicator_
7 indicted on 73 charges in government/private deals
"The interaction of public officials with private interests over Mahoning County's purchase of Oakhill Renaissance Place led to indictment of seven people and three business entities, including The Cafaro Co. Charges against various defendants include engaging in a pattern of corrupt activity, conspiracy, perjury, bribery, money laundering, tampering with records, disclosure of confidential information, conflict of interest, filing a false financial disclosure statement, and soliciting or accepting improper compensation."
2010-07-30
Ian Fletcher _Eagle Forum_
video of Ian Fletcher addressing Eagle Forum in DC, conflating free trade with "free trade agreements"
2010-07-30
Jordan Robertson _San Jose CA Mercury "News"_/_AP_
"smart" cellular phones are violating your privacy
2010-07-30
Thomas E. Brewton _View from 1776_
Both Reps and Dems guilty of not stabilizing federal extortion schemes
2010-07-30
Thomas E. Brewton _View fom 1776_
Keynesians are still riding a dead horse which caused so much disaster during New Deal
Jonathan M. Finegold Catalan: Ludwig von Mises Institute
"The real debate is whether or not fiscal stimulus can effectively revive an economy (or pull it out of a 'liquidity trap') or if fiscal stimulus contributes to the existence of a liquidity trap -- there is the distinct possibility that this so-called liquidity trap is the product of regime uncertainty, which may or may not be aggravated by government policy. All considered -- even conceding that we are in what Krugman would call a liquidity trap -- within the Misesian-Hayekian framework, the only permanent solution to existing malinvestment is to allow its liquidation and the readaptation of the structure of production... The idea that government investment is as good as private investment is highly suspect, while a policy of monetary inflation is bound to lead to malinvestment... in order to accumulate the capital necessary to invest one must refrain from present consumption and opt for future consumption... The depression period is one in which the structure of production readjusts according to society's time preference, and so the most sensible approach to returning to economic stability is allowing this readjustment to take place [as quickly as] possible... the problem of demand necessarily stems from the inability to pay for products demanded. The solution is a fall in prices of relevant goods and services, to the point where demand for them can once again rise. IOW, conceding that a fall in the money supply will lead to a decline in spending, the only method by which spending can rise is through a fall in the price level... Hayek clearly considers unemployment a result of interference with the price mechanism, caused by credit expansion. Hayek, like anybody else, would rather see as many individuals employed as possible, as he was a defender of capitalism and as such valued economic growth through voluntary exchange."
2010-07-30
Bob Herbert _NY Times_
Job market dysfunctionalities are a sin and a shame
"As Professor Sum studied the data coming in from the recession, he realized that the carnage that occurred in the workplace was out of proportion to the economic hit that corporations were taking. While no one questions the severity of the down-turn -- the worst of the entire post-World War II period -- the economic data show that workers to a great extent were shamefully exploited. The recession officially started in 2007 December. From the fourth quarter of 2007 to the fourth quarter of 2009, real aggregate output in the U.S., as measured by the gross domestic product, fell by about 2.5%. But employers cut their pay-rolls by 6%... 'At the end of the fourth quarter in 2008, you see corporate profits begin to really take off, and they grow by the time you get to the first quarter of 2010 by $572G. And over that same time period, wage and salary payments go down by $122G.'... Worker productivity has increased dramatically, but the workers themselves have seen no gains from their increased production. It has all gone to corporate profits. This is unprecedented in the post-war years, and it is wrong. Having taken everything for themselves, the corporations [and their executives] are so awash in cash they don't know what to do with it all. Citing a recent article from Bloomberg BusinessWeek, Professor Sum noted that in July cash at the nation's non-financial corporations stood at $1.84T, a 27% increase over early 2007. Moody's has pointed out that as a percent of total company assets, cash has reached a level not seen in the past half-century."
2010-07-30
_Numbers USA_ Obama Administration Attempts to Downplay USCIS Memo of Means to Unilaterally Give Amnesty to Illegal Aliens
2010-07-30 16:22PDT (19:22EDT) (23:22GMT)
Roy Beck _Numbers USA_
White House denials are scarier than memos of ways to effect de facto amnesty for illegal aliens
2010-07-30
_Do the Hopey Copey_
Being Body Shopped
2010-07-30
William L. Anderson
Nobel prize for outright silliness
2010-07-30 (5770 Menachem-Ab 19)
David Hazony _Jewish World Review_
Importance of Memory to Ethics
2010-07-30 (5770 Menachem-Ab 19)
_BBC_
Federal Reserve NY reports paper profit on bail-outs
2010-07-30

| | |
| --- | --- |
| DJIA | 10,465.94 |
| S&P 500 | 1,101.59 |
| NASDAQ | 2,254.70 |
| Nikkei | 9,537 |
| 10-year US T-Bond | 2.91 |
| crude oil | $78.95/barrel |
| gold | $1,183.90/ounce |
| silver | $18.00/ounce |
| platinum | $1,554.20/ounce |
| palladium | $483.90/ounce |
| copper | $0.20696875/ounce |
| natgas | $4.923/MBTU |
| reformulatedgasoline | $2.12/gal |
| heatingoil | $2.0427/gal |
| soybeans | $10.05/bushel |
| maize | $3.9275/bushel |
| wheat | $6.615/bushel |
| dollarindex | 81.59 |
| yenperdollar | 86.45 |
| dollarspereuro | 1.3055 |
| dollarsperpound | 1.5699 |
| swissfranksperdollar | 1.0401 |
| indianrupeesperdollar | 46.41 |
| mexicanpesosperdollar | 12.7275 |
| MorganStanleyHighTechIndex | 555.55 |

I usually get this info from MarketWatch.


++ S887; Durbin, Grassley; H-1B and L-1 visa program reform
Status of S877
+++ S2804; Sanders; Employ Americans: prohibit firms who lay off large numbers of capable US citizens from making use of guest-work visas
---- HR5658; Shadegg; STEM Job Destruction Act
more of what congress-critters are up to


| | | |
| --- | --- | --- |
| | "Generally overlooked, in contrast, is the steady rise in their own funds -- from tuition, endowment, gifts, etc. -- that universities devote to research. Collectively, in current dollars, these expenditures increased from $37M in 1953 to nearly $5G in 1998." --- Daniel S. Greenberg 2001 _Science, Money, and Politics: Political Triumph and Ethical Erosion_ pg81 | |
2010-07-31
2010-07-31
Denise Dick _Youngstown OH Vindicator_
14 from Beijing university observe media in Mahoning Valley
"The Chinese begin learning English in first grade, and each student selects an English name. Cheng Yao, 22, for example, goes by Jasmine. For most of the students, and the two faculty members, this marks their first visit to the United States. Jasmine, however, lived for 2 years in Austin, TX, when she was in her early teens. Her father worked in that city. Before that, she lived for four years in England. Their university includes about 10K students... There's about a 7-to-1 ratio of females to males at the Chinese school, but there are male students in the English and broadcasting program, the students said. 'They didn't want to come.', Jasmine said. 'I think they were intimidated.' The group visited Niagara Falls, the Rock and Roll Hall of Fame, Cedar Point and a Mahoning Valley Scrappers game. They'll leave Aug. 7 and spend a week with Alyssa Lenhoff, director of YSU's journalism program. Lenhoff will accompany the students on a visit to the City University of New York and its Graduate School of Journalism."
2010-07-31
Jennifer de Paul _Fiscal Times_
Economic recovery continues to stumble


| | | |
| --- | --- | --- |
| | "Accordingly, money from the Department of Energy (and its variously named predecessors) flowed into academic science, rising from $94M in 1971, under Nixon, to $300M when Carter left office in 1981. Over that decade, the financial growth produced real gains in purchasing power (calculated in [inflation adjusted] 1987 dollars), from $259M in 1971 to $386M in 1981." --- Daniel S. Greenberg 2001 _Science, Money, and Politics: Political Triumph and Ethical Erosion_ pp86-87 | |
---
---
Congressional candidate fund-raising, expenditures, and debt
USA Over-Population Clock
World + USA Over-Population Clocks
Jimbo Wales's WikiPedia on World Over-Population

| | | |
| --- | --- | --- |
| | "Between 1989 and 1994, the work-force of the aerospace industry declined by 32%, or 471K jobs. In contrast, the university-centered PhD work-force rode out that economic storm essentially intact. In 1989, the year the Berlin Wall came down, academic institutions emplyed 206K doctorates in science and engineering, including the social 'sciences'. By 1995, the number had risen to 217K. From 1973 to 1996, the medical sciences, mainly financed by the National Institutes of Health [NIH], were the biggest gainers in shares of federal funds, with their proportion rising from 22.6% to 27.6% of federal academic support. Between 1990 and 1998, the NIH budget rose by 80%, while the verall federal budget for civilian purposes went up by 48%. Yet, until NIH was awarded an unprecedented $2G budget increase for 1999, the medical sciences exceeded all other branches of science in alleging neglect by the federal government. And, immediately upon receiving that increase, the medical-research lobbies issued strong public warnings against back-sliding of support." --- Daniel S. Greenberg 2001 _Science, Money, and Politics: Political Triumph and Ethical Erosion_ pg87 | |
Movies Coming Soon
---
External links may expire at any time.
Neither this page, nor the opinions expressed or implied in it are endorsed by Michael Badnarik, Ron Paul, Bob Barr, Wayne Allyn Root, Warner Brothers, Gary Johnson, president Donald Trump, nor by my hosts, Kermit and Rateliff.

---