2007 May
2nd month of the 2nd quarter of the 18th year of the Bush-Clinton-Shrub economic depression
updated: 2016-05-24

| | | |
| --- | --- | --- |
| | "It is when he perceives no alternatives that violence is most likely. David wouldn't have fought Goliath if he had perceived alternatives. Justification alone wouldn't have been enough to compensate for his low ability to prevail over his adversary. More than anything, he fought because he had no choice. A person (or an animal) who feels there are no alternatives will fight even when violence isn't justified, even when the consequences are perceived as unfavorable, & even when the ability to prevail is low." --- Gavin de Becker 1997 _The Gift of Fear_ pp 111-112 | |
| | | |
| --- | --- | --- |
| | "Brace yourself for some rough-&-tumble discussions if you choose to challenge the prevailing corporate culture. The Company isn't a faceless, nameless entity that runs itself; it's an association of real people who generally make the best ethical decisions they can -- & they are no more & no less fair than anyone else might be." --- Nan De Mars 1997 _You Want Me to Do What?_ pg 59 | |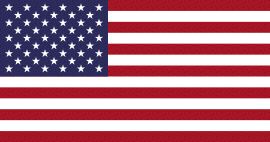 captain William Scott's flag for the Republic of Texas.
2007 May
2nd month of the 2nd quarter of the 8th year of the Clinton-Bush economic depression
2007-05-01
2007-05-01
_Dice_
Dice Report: 94,846 job ads

| | |
| --- | --- |
| Total | 94,846 |
| UNIX | 14,870 |
| Windoze | 16,573 |
| Java | 13,690 |
| C/C++ | 11,862 |
| body shop | 37,487 |
| permanent | 66,776 |
graph of job ads by OS and language
graph of job ads by perm vs. temp
2007-05-01
Kathy Kiely & Bob Nightengale _USA Today_
Congress-critters quietly opened loop-holes in immigration law
Arizona Republic
"Thanks to the COMPETE Act, signed into law by President Bush on December 22, Major League Baseball and the National Hockey League will be able to fill their farm teams with as many promising prospects as they can find in Latin America, the Caribbean, Canada and elsewhere across the globe. Up until last year, teams that wanted to try out foreign players in their minor league system had to apply for immigration visas under the increasingly over-subscribed H-2B category, used for seasonal workers in occupations ranging from landscaping to fisheries to hotel house-keeping. Those visas are capped at 66K a year... Rather than tackling the big question of whether the U.S. economy needs foreign workers and how many should be permitted into the country each year, the nation's law-makers have created loopholes and exemptions that circumvent caps on some work visas. Buried in larger, unrelated pieces of legislation, most have sailed through Congress with little or no debate. Recent examples: A measure that annually adds 20K H-1B visas to the 65K-a-year limit for foreigners who have earned graduate degrees from U.S. universities was tucked into the 2004 omnibus appropriations bill that provided funding for more than 10 federal agencies. The H-1B category was designed for college-educated foreign workers. The same bill contained a provision allowing each state to request up to 30 foreign doctors a year if they are willing to work in an under-served area. A 2005 bill providing emergency funding for the Gulf Coast, Iraq and Afghanistan contained a provision for a one-year exemption from the H-2B visa cap for seasonal workers, such as nursery and hotel employees, who held a job in the USA sometime during the previous 3 years. The same measure provided 50K green cards for foreign nurses. The one-year exemption for returning seasonal workers was made permanent in the 2006 defense appropriations bill. Congress also has shifted groups of workers from one visa category to another, in particular to ease pressure on the two work visas that are capped: H-1B and H-2B. In 2006, the State Department issued more than 32K visas in a category created especially for Australians who have job offers in the USA. Congress created a work visa for citizens of Chile and Singapore under international trade agreements. The complexity also creates opportunities. Senator Susan Collins, R-ME, took advantage of one when she introduced the COMPETE Act last year to help two teams in her home state: the Lewiston MAINEiacs, a junior hockey league team that had to delay its home opener because of problems gaining H-2B visas for players, and the Portland Sea Dogs, a member of the Boston Red Sox baseball farm system. Since the enactment of Collins' bill, minor league hockey and baseball players have been able to take advantage of the unlimited number of P-1 visas, which were formerly reserved for major leaguers."
H-1B applicants hope to beat the odds
2007-05-01
Marianne Kolbasuk McGee _Information Week_/_CMP_
Age is just a number... or is it?
"A recent InformationWeek Research survey of 651 business pros over the age of 50 found that about a 1-in-4 feel they've been denied a promotion or job because of their age. About 1-in-10 suspect they've been laid off because of their age... IT generalists and help desk professionals were the most likely to see pink slips, according to our data. Of course, the good news is that, in general, the older you get, the bigger your pay-check, when compared with younger age groups. Of IT staffers, those older than age 55 earned the most -- a median annual base pay of $78K, while IT managers over age 55 earned median base pay of $99K, according to our recent InformationWeek Research salary survey of 7,281 IT pros. However, while IT pros over the age of 55 had the largest pay-checks, they weren't exactly eye-popping compared with the younger crowd. Among the age 36-to-45 group, IT staffers earned a median base pay of $72K and IT managers earned $93K, only a few thousand bucks less than their elders... Drilling down further, 32% of IT staffers and 20% of IT managers said they were victims of out-sourcing, off-shoring, or H-1B replacements. 11% felt that their employers wanted workers who already have new skills. But only 5% of IT staffers and 9% of IT managers believed their skills had gotten stale. The good news is that most of the laid-off workers landed new tech jobs. Only 5% changed career paths out of IT. And only 3% sought revenge by suing their employers."
2007-05-01
Frosty Wooldridge _American Chronicle_
The United States of America is sinking like the Titanic. What are you doing to prevent or stop it?
"Much like the Titanic that sank on 1912 April 15, the Unites States stands at a critical juncture in the history of our nation. Few realize it, but, like the Titanic, this nation smashed into a piece of legislation in 1965 that was never asked for or approved by the American public. Our 'Captain' Lyndon B. Johnson along with helmsman Senator Teddy Kennedy drove America into an 'iceberg' of massive, unrestricted immigration that opened up the flood gates with the 'IMMIGRATION REFORM ACT'. At first, the flow of one million immigrants annually wasn't noticed. We showed benevolence. We enjoyed a big country. We featured plenty of room and resources. However, the massive flow of humanity from that 'hit' still pours into our country 42 years later and few seem to notice... Today in the United States, 104M people later and growing at 3.1M annually--our nation shudders from San Francisco to New York and from Chicago to Miami. We rose from 196M to 300M in 4 decades. What was once a benefit to our country is now a full-scale overpopulation and societal crisis. From stem to stern, our English language reels under assault and our schools drown in ethnic violence, rapes, drugs and gang warfare. In California, Texas, Florida and Arizona, our hospitals suffer bankruptcies from non-paid services for 350K annual 'anchor babies'. 20M illegal aliens displace jobs from America's working poor and depress wages for many others at a cost of $133G annually in lost jobs. Leprosy, tuberculosis, Chagas disease, hepatitis and other diseases 'pour' into our country within the bodies of illegal immigrants who avoid health screening before coming on board the United States. Even worse, clashing cultures with religions that celebrate 'female genital mutilation' and subjugation of women are growing in enclaves around our country."
2007-05-01 01:30:23PDT (04:30:23EDT) (08:30:23GMT)
Frank Davies _San Jose Mercury_
Evil, perverted innovation and creativity discouraging program is advancing in congress
2007-05-01
_News Max_
Illegal aliens protest USA's already too lax immigration policy
"Republican representative Tom Tancredo of Colorado, an opponent of an amnesty granting any concessions or legal status to illegal [aliens], was dismissive, saying a 1986 effort failed. 'We had 3M illegal aliens in the country then when we did it, and it was supposed to be the end of our problem. We now have about, well, between 12M and 20M illegal aliens in the country and we will have exponentially more if we give them amnesty again.'"
2007-05-01
Barbara Anderson _Web Commentary_
Invading army stages "granmarcha", aided by media & government 5th column
"Some, such as the school-children, were rabble-roused by teachers sympathetic to illegal aliens. Some no doubt were illegal aliens, themselves. However, the finger-prints of socialists and communists were all over the demonstrations. Logical questions arise: Who bought the expensive signs displayed? Who paid for the buses employed to bring in protesters? The logistics of managing such large crowds were expensive. Who paid for it all?... 'Fight the right. Fight capitalism' One banner said it blatantly: 'Party for Socialism and Liberation'... American citizens recognize that our system of government, capitalism, has produced a better standard of living, not only here, but around the world where our money has been used wisely. It is hard to fathom the depth of hatred by those who have benefited from capitalism. It is difficult to understand the mindset that 'bites the hand that feeds it'. Thus, a natural skepticism bars some from accepting that there is a fifth column here, willing to destroy our economic system in order to usher in socialism and its bully brother enforcer, communism.Advocates of socialism/communism embrace a utopian dream that has never brought anything but loss of freedom to any society that has implemented it. Still, it is an ingrained ideal that dies hard. Tables of literature set up at the marches featured books and pamphlets with titles such as: 'Lenin', 'Marx', 'V.I. Lenin', 'Rebelion Teamster', 'El Manifesto Communista', 'En defensa del marxismo', 'Che and Fidel Castro', and 'Castro'... Now, in 2007, we see the heirs of those idealists in the collected groups who are planning yet another 'granmarcha'. We may see activity again from one of these groups called the Si Se Puede Labor Collective whose e-mail (granmarcha2006@hotmail.com) carried instructions for a student/worker walk-out May 1st: of 2006... Taking credit for organizing some of the marches in 2006 was a group called A.N.S.W.E.R, (Act Now to Stop War and End Racism), coalition. Their website stated, in part: 'The A.N.S.W.E.R. Coalition provided logistical support and mobilized for today's demonstration in Los Angeles. Thousands of A.N.S.W.E.R.'s yellow and black placards reading 'Amnestia, Full Rights for All Immigrants' [by which they meant 'extra privileges for illegl aliens'] were held throughout the march. A.N.S.W.E.R. also organized a major contingent in the march...' ANSWER is a front for the communist/socialist Workers World Party, and has been identified by former FBI Director Louis Freeh as a 'domestic terrorist group'... Signs carried in the marches indicated that many unions were represented. The Industrial Workers of the World issued a statement of resolution... Do you think the target date for the work stoppage and strikes called for is random? May 1 is the International Workers' Holiday. It is also a big day for the communist countries, when we watch Russia and China parade their armies and imposing weaponry for all the world to see. Red is predominant and an appropriate color, as it suggests the blood of the millions who have been killed by the communists of Russia, China, Cambodia and other countries as communists came into power and ruthlessly held on to it. Expect to see a lot of red in the marches on 2007 May 1. According to Ben Johnson, writing for FrontPage.com on 2006 March 29 in his article titled 'Who's Behind the Immigration Rallies?': '...Although some have credited Latino D Js for the 500K-strong illegal immigrant turnout in Los Angeles alone -- and some credit is deserved -- the real leg-work was done by a more eclectic group of organizations: leftist labor unions, George Soros-funded agitators, Open Borders lobbyists, Roman Catholic clergy, and teachers unions'. Ben Johnson continued: '...The L.A. Times revealed the rally's 'security' was handled by a union identified only as 'Local 1877'. That would be local 1877 of the Service Employees International Union (SEIU), the far-left union founded by New Left radical Andrew Stern, which called for the withdrawal of all U.S. troops from Iraq in 2004 June and worked in concert with Ted Kennedy to roll back anti-terrorist Homeland Security measures. According to the L.A. Times, the SEIU's goons kindly helped 'herd marchers along the route'. That was not the extent of SEIU's help, though. The union also 'coordinated the more than 100 buses that dropped off marchers from throughout California, Las Vegas and a few Southwestern cities'. IOW, the massive rally against Homeland Security -- since that is what gaining control of America's borders would promote -- was staged by a leftist labor union and staffed primarily with illegal immigrants'. Among the 'religious' efforts, according to Ben Johnson's article, was a meeting organized by the far-Left Center for Community Change, a member of the United for Peace and Justice coalition. Oddly enough, heading up this coalition was atheist and Marxist Leslie Cagan, as reported in the FrontPage article... Cecilia Munoz, VP of the National Council of La Raza. La Raza means The Race. It is a racist organization that promotes anti-white, anti-American, pro-open borders causes. It is funded by several foundations. Listed on the Discover the Networks.org are several foundation donors. Among them are: American Express Foundation, AT&T Foundation, Carnegie Corporation of New York, the Fannie Mae Foundation [a quasi-non-governmental organization], the Bill and Melinda Gates Foundation, W.K. Kellogg Foundation, John D. and Catherine T. MacArthur Foundation, David and Lucile Packard Foundation, Rockefeller Foundation and Verizon Foundation. Between 2001 and 2003, the Ford Foundation gave La Raza about $9.83M, with one grant alone totaling $8.05M. CCC is generously funded by the Carnegie Corporation of New York, the Ford Foundation, the William Randolph Hearst Foundation, the George Soros-funded Open Society Institute, the Rockefeller Foundation, and the [radical leftist] Tides Foundation.'... This article first appeared on 2006 May 1 and has been updated 2007 April 30."
2007-05-01
Mark Lowry _American Chronicle_
We can not tolerate the evil of an invading force in our land
"We can not tolerate the evil of an invading force in our land stealing our tax dollars, stealing our jobs, stealing the food off our plates. We will not submit to this type of tyranny and we sure will not submit to May Day rallies supporting Marxist communist take over of America... It is dangerous and it is UN American to support industries destroying our country, our jobs, our culture, our families and our very lives... Antonio Villiaragosa: 'For those of the race, everything, for those outside the race, nothing.' President UCLA Chapter of MEChA [Movimiento Estudiantil Chicano de Aztlan] student arm of La Raza Jose Angel Gutierrez, President of La Raza: 'Our devil has pale skin and blue eyes...' Jose Angel Gutierrez, President of La Raza We have an aging white America. They are dying. We have got to eliminate the gringo, and what I mean by that is if the worst comes to the worst, we have got to kill him.' Jose Angel Gutierrez, President of La Raza 'We remain a hunted people. Now you think you have a destiny to fulfill in the land that historically has been ours for 40K years. And we re a new Mestizo nation.' Mario Obeldo, former head of MALDEF illegal alien invasion 'California is going to be [an] Hispanic state.', said Mario Obeldo, former head of MALDEF. 'Anyone who does not like it should leave.' Miguel Perez of Cal State-Northridge's MEChA chapter: 'The ultimate ideology is the liberation of Aztlan. Communism would be closest [to it]. Once Aztlan is established, ethnic cleansing would commence: Non-Chicanos would have to be expelled -- opposition groups would be quashed because you have to keep power.'... Patrick Henry 'There is no longer any room for hope. There is no retreat but in submission and slavery! Gentlemen may cry, Peace, Peace but there is no peace. The war is actually begun! Our brethren are already in the field! Why stand we here idle? What is it that gentlemen wish? What would they have? Is life so dear, or peace so sweet, as to be purchased at the price of chains and slavery? Forbid it, Almighty God! I know not what course others may take; but as for me, give me liberty or give me death!'... Thor H. Asgardson patriotism On 'Coming Out of the Shadows' and the Second American Revolution. 'The only ''shadows'' the American people see are the 500K silhouettes of Mexican invaders on the streets of Los Angeles, raising the ''Reconquista'' banner, as a symbol of open warfare against the United States. These Mestizos are angry, insulting, hostile and racist; and the American people have had a bellyful of their nonsense claiming that our homeland is ''Mexican territory''. In short, they have worn out their ''welcome'' here.' The President of the United States needs a brain transplant, if he thinks his fellow countrymen will serve as a 'welcoming nation' for invaders. Big Brother himself must be crafting all of these absurd political slogans. The Mexican invasion is not a civil rights issue, and if it were -- the resolution in a court of justice, would be down Mexico way -- not here... Ronald Reagan: 'Freedom is never more than one generation away from extinction. We didn't pass it to our children in the blood-stream. It must be fought for, protected, and handed on for them to do the same.'"
2007-05-01
David Yerushalmi _Intellectual Conservative_
The peace process and treason as immigration policy
2007-05-01
_Columbia Tribune_
Centralia cops arrested 3 illegal aliens
"Police later determined the ID card was fake and that the three men were in the country illegally. Police contacted the Immigration & Customs Enforcement, and the men were taken to the Boone County Jail, where they remained today with no bond set, pending action by ICE."
2007-05-01
_KNX_
Human trafficking master-mind Maribel Rodriguez
"The Federal Bureau of Investigations says this Guatemalan national lured 12 women -- 3 mere minors -- with the promise of the American dream... After crossing the border, promised dreams quickly turned in to nightmares as the victims were forced into street prostitution to work off their smuggling fee... Informants say Maribel's ring paid gang members for the right to work here on Alvarado Street in Los Angeles between 7th and 8th Streets."
2007-05-01
_Gloucester county Times_
ICE arrested 217 illegal alien fugitives and immigration law violators
"U.S. Immigration and Customs Enforcement (ICE) today announced the successful completion of a 3-week targeted law enforcement operation in New Jersey that resulted in the arrest of 217 immigration violators and alien fugitives, including 37 with criminal records... From April 9 to April 27, ICE officers arrested 75 fugitives. The other 142 people apprehended were aliens illegally present in the United States. The individuals arrested during the three-week statewide operation came from the following 32 countries: Brazil, Chile, [Red China], Colombia, Costa Rica, Dominican Republic, Egypt, Mexico, Ecuador, El Salvador, Ghana, Guatemala, Guinea, Guyana, Haiti, Honduras, India, Indonesia, Ivory Coast, Morocco, Nepal, Nigeria, Nicaragua, Peru, Philippines, Poland, Portugal, Saudi Arabia, Trinidad, Uruguay, and Yugoslavia... Since 2006 May 26, New Jersey's Operation Return to Sender has resulted in the arrest of over 1,585 immigration violators, including 253 criminal aliens."
2007-05-01
Tony Bridges _Panama City News Herald_
Sweeps of construction sites net illegal aliens
"The recent immigraton raids will continue, Sheriff Frank McKeithen said Monday. His deputies have hit at least eight Panama City Beach construction sites during the last month, arresting suspected illegal workers and citing the companies that hired them. McKeithen said the raids come in response to complaints from the public -- and have gotten the attention of federal immigration agents. Senior officials from Immigrations and Customs Enforcement and the U.S. Attorney's Office plan to meet with the sheriff this week. Part of that meeting will focus on getting more help with deportations, McKeithen said... 'There seems to be no manifested desire on the part of the federal government to enforce the deportation laws.', [immigration attorney Richard Alvoid] said. 'Evidence of that is the 12M [illegal] aliens in this country.'... Frequently, deputies stop drivers they suspect of being illegal -- those without valid licenses or insurance -- but have to wait sometimes 2 hours or more while an Illegal Alien Query is run through federal computers in Virginia... McKeithen said of the local agents. 'We just got to the point where we said, ''Look, we obviously can't enforce federal laws, but we can enforce state statutes.''' That [Florida] statute -- 448.09 -- prohibits anyone in the state from knowingly hiring or recruiting undocumented workers. It provides a $500 fine for the first offense and a $500 fine per worker for subsequent offenses. Using that law, deputies have been collecting public complaints about specific sites, then going to those sites, ostensibly to talk to the project managers about whether they've hired any illegals. But when they arrive and workers run, they get arrested... Deputies grab workers, usually charging them with resisting arrest or, if they're carrying phony ID, then with possession of the forged documents. Those are booked into the Bay County Jail, and the rest are turned over to ICE for processing. So far, the Sheriff's Office has hit 10 work sites, finding illegals at 8 of them, and have issued $4K in citations to employers."
2007-05-01
Lynn Woolley _Human Events_
Face to face with illegal immigration
"Up until a few days ago, the names Ignacio Ramos, Jose Compean and Gilmer Hernandez were mere abstractions -- people that talk show hosts like me used as examples of immigration policy gone awry. But at the recent 'Hold Their Feet to the Fire' rally in Washington, DC, the absurdities were shown to effect real people. There are faces to these failures. Face number 1: Monica Ramos and her father, Joe Loya, who are fighting for justice in the Ramos/Compean case in which the 2 agents are now doing hard time for wounding an 'unarmed' Mexican drug smuggler. Mr. Ramos has already been beaten in prison by imprisoned illegals that don'tt like border patrol agents. Both men contend that the smuggler appeared to be armed, but that did not matter to US Attorney Johnny Sutton who threw the book at them. Thirty-eight Republican congressmen have written to Speaker Nancy Pelosi requesting hearings. So far, no hearings and no justice. Mrs. Ramos and Mr. Loya want to know why the agents are in jail while the smuggler, Osbaldo Aldrete-Davila, was granted immunity, continued to smuggle drugs, and sued the United States. Face number 2: A very young Ashley Hernandez, a new mother and wife of Deputy Sheriff Gilmer Hernandez, now serving a one-year sentence also at the hands of Johnny Sutton. Ashley is a lovely girl, soft-spoken and someone out of place on a radio interview. She is there because it is all she has left. It is heart-breaking to hear her tell of Gilmer, seeing his infant daughter Electra only through prison walls. Mr. Hernandez's crime, of course, was doing his job as a law enforcement agent, and running afoul of Mr. Sutton, who, in turn, is urged on by the Mexican government. The incident began as a traffic stop of a Suburban that was speeding and ran a light. Deputy Hernandez pulled it over, but as he walked to the driver's side, the vehicle peeled away, almost running over Hernandez' foot. He fired at the rear tires, and blew one out, causing the vehicle to stop. 8 or 9 illegal aliens poured out and ran into the sage-brush, but a bullet fragment struck a woman who was hiding in the back. That made the Mexican Consulate angry. It wrote letters demanding that the Bush administration prosecute. Of course, Bush did as the Mexican government ordered. Following the usual lawsuit, the illegal woman is living in Austin -- still illegal -- and Ashley Hernandez has nowhere to turn but to her lawyer and talk radio. Face number 3: Patricia Butler, whose 17-year-old daughter Elizabeth was raped, strangled, and stabbed to death in her family's car by an ex-boyfriend. The pain in Patty Butler's face was evident as she talked into our microphone about the facts of the case. Ariel Menendez, convicted of first-degree murder, was not a mere construction worker as he had told Elizabeth. He was a 27-year-old illegal from Guatemala with a prior arrest record for felony drunk driving plus other minor offenses. Mrs. Butler has a simple question: Why wasn't he deported?"
2007-05-01 (5767 Iyar 13)
Michelle Malkin _V Dare_
A Lesson in Open-Borders Math
Jewish World Review
"It's what the paper didn't tell you on the day of the pro-amnesty demonstrations that provides the truly alarming news. Far from a nation that takes its immigration laws seriously, we remain in a shoddy, dangerous state of immigration non-enforcement nearly 6 years after the 2001 September 11 terrorist attacks -- chaos that will only worsen if Congress and the White House join hands on a 'comprehensive' illegal alien amnesty plan. In March, the Homeland Security Department's inspector general disclosed that the feds have lost track of 623,292 fugitive illegal aliens. These 'absconders' were apprehended by immigration officers, placed in the immigration court system, ordered out of the country and released. Never to be seen again. 221,664 'removed' illegal aliens vs. 623,292 released illegal alien fugitives. IOW: There are nearly 3 times as many officially designated illegal alien fugitives freed by the feds as there are illegal aliens who have been removed over the last year. This inconvenient truth was glossed over by the Times. So was this: Despite more than $204M earmarked since 2003 for 52 special fugitive operations teams across the country, the 'back-log of fugitive alien cases has increased each fiscal year since the [fugitive apprehension] program was established in 2002 February.' While pro-amnesty marchers stressed this week that they are 'law-abiding' (except for those pesky immigration laws), more and more of the illegal aliens caught by immigration authorities and ordered to appear for deportation hearings are skipping out. The DHS inspector general's office explains that thousands of illegal aliens ignore orders to appear at their immigration hearings. Of the 460K+ immigration judge decisions and administrative closures issued by the Executive Office of Immigration and Review (EOIR) between 2001-2004, 39% (181,807) were issued to illegal aliens who had been released but later failed to appear at their respective immigration hearings... In fact, according to DHS's Detention and Removal Office, 85% of the illegal aliens released that have been issued final orders of removal will abscond. [Vdare.com note: What the law calls a 'Final Order Of Removal' is unofficially known as a 'Run letter' in immigration enforcement circles.] That goes not just for illegal aliens from Mexico, but for illegal aliens from terror-friendly and terror-sponsoring nations. Homeland security? What homeland security?"
version of article with tables and graphs
2007-05-01 (5767 Iyar 13)
Judie Jacobson _Jewish World Review_
Where hogs are kosher
2007-05-01 (5767 Iyar 13)
Thomas Sowell _Jewish World Review_
Random thoughts
"Too many people in positions of responsibility act as if these are just positions of opportunity -- for themselves. The ones who simply steal money probably do less harm than teachers who propagandize their students, media who slant the news or politicians who sell out their country's interests in order to get re-elected... A reader sent the following message, quoting his nephew: 'Calling an illegal alien an undocumented worker is like calling a drug dealer an unlicensed pharmacist.' Some of the biggest cases of mistaken identity are among intellectuals who have trouble remembering that they are not God... Our education system, our media, and our intelligentsia have all been unrelentingly undermining the values, the traditions, and the unity of this country for generations and, at the same time, portraying as 'understandable' all kinds of deviance, from prostitution to drugs to riots... I am so old that I can remember a Democrat, at his inauguration as President, say of our enemies: 'We dare not tempt them with weakness.'"
2007-05-01 (5767 Iyar 13)
Frank J. Gaffney _Jewish World Review_
Time for liberals to help empower non-establishment Islamics

| | | |
| --- | --- | --- |
| | "the mind, hastily & without choice, imbibes & treasures up the 1st notices of things, from whence all the rest proceed, errors must forever prevail, & remain uncorrected." --- Francis Bacon (quoted in Edward O. Wilson 1998 _Consilience_ pg 25) | |
2007-05-02
2007-05-02
Norm Matloff _H-1B/ L-1/ Off-Shoring e-News-Letter_
Vivek Wadhwa vs. Bill Gates
Vivek Wadha, the iconoclastic former tech CEO [bodyshopper] who now is critical of off-shoring and H-1B, was interviewed on [National Socialist Radio] yesterday. The interviewer interspersed recorded clips of Gates with his live interview of Wadhwa. The contrast was stark. (I'll make it even starker later on.) Gates was saying that the reason M$ off-shores software development is not because wages are cheaper abroad, but rather because we have a shortage of people here. Wadhwa replies, discussing his survey of employers:
[We found that] India and [Red China] have no real advantage in either the quality or the quantity of their graduates. USA is far ahead by any mile-stone. We also asked them why they're going over-seas, and the number one reason was cost, cost, cost. It's not about a deficiency in the U.S. worker or a shortage over here. It's about the economic benefits they get by going to India or [Red China].
Of course, Wadhwa was talking about firms in general. Gates had said that M$ is different, that for them it's about access to talent rather than access to cheap labor. But Gates's claim is belied by a M$ internal slide presentation. That presentation, obtained by WashTech News, featured a slide which made M$'s intentions quite clear: "Pick something to move off-shore today." The full presentation makes it even clearer that the issue is NOT lack of qualified Americans but is instead good old Scottish thrift, i.e. access to India's cheap labor. Phrases like "quality work at 50-60% of the cost, 2 heads for the price of one", "cost advantage of adding off-shore talent," "leverage the Indian economy's lower cost structure", "good fiscal decisions are mandatory", etc. are sprinkled throughout the presentation. And though it is stated that some work needs to be done in Redmond, "out-sourcing is not just for non-critical work."
So Gates was completely wrong. A charitable interpretation is that he doesn't know what's going on in M$, and was basically duped by those 'Scottish' executives. But that sounds quite like a stretch, so less charitable interpretations are more likely accurate.
[An extended summary of Vivek Wadhwa's study.]
[The pdf of the report.]
You can read my comments on the study.
[Accursed Windoze garbage here.]
Norm
2007-05-02 04:52PDT (07:52EDT) (11:52GMT)
Rex Nutting _MarketWatch_
Lay-off plans increased 44.2% to 70,672 in April, Challenger says
Providence Business News (with graph)
NASDAQ econoday (with graph)
Reuters
California Central Valley Business Times
"Corporate lay-off announcements nationwide totaled 70,672 in April, an increase of 44.2% compared with the 48,997 job cuts announced in March and 18.4% from the 59,688 in 2006 April, according to the Challenger Job-Cut Report released today. With 33,789 reductions in April, the financial sector has now announced plans to cut 50,221 jobs so far this year, overtaking the auto industry as the top job reducer. The declining housing market led to 6K lost jobs in the financial sector in April, the firm said... In April, the top industries for job reductions were financial with 33,789, government with 5,643, autos with 4,089, industrial goods with 3,968 and consumer products with 3,391... The April job cut figure is the highest since the 84,014 announced in February. In 2006 September 100,315 were announced. 71,836 were recorded in 2005 September. Employers have announced 266,658 job cuts year to date, 15% fewer than the 315,566 job cuts announced in the first 4 months of 2006. In a separate report, a survey of worker confidence showed employees growing slightly more uncomfortable about their personal finances. The Hudson employment index, based on interviews with 9K workers, fell to 107.5 in April from 109 in March. Workers were also more dissatisfied with their jobs... In February [according to BLS counts of mass lay-offs], for instance, a total of 1.2M workers were discharged from their jobs involuntarily, representing about 0.9% of total employment, according to the latest available data from the Labor Department. By comparison, 2M people quit their jobs voluntarily in February."
2007-05-02
Bob Unruh _World Net Daily_
Only the greed of the drug cartels has prevented another terrorist bombing in the USA
"A former U.S. Customs agent who once snagged 8K pounds of marijuana and 34 pounds of cocaine being smuggled in a rail tanker car, an issue on which WND has reported before, says it is only the greed of the drug cartels that has prevented another major terrorist bombing in the United States. Darlene Fitzgerald, the author of Bordergate, is preparing to testify before Congress on May 14 in support of HR985, the Whistleblower Protection Enhancement Act, which already has been approved by the U.S. House... the major drug cartels that bring tons of drugs into the United States like the option of packing their products in a tanker car and hauling it across the border. 'The cartels are protecting their [rail-line].', she told WND. 'It's not anything that the U.S. is doing to protect us. But for the cartels, this is their #1 [rail-line].'"
2007-05-02 07:27PDT (10:27EDT) (14:27GMT)
Rex Nutting _MarketWatch_
Factory orders rose 3.1% in March
census bureau press release
2007-05-02 08:08PDT (11:08EDT) (15:08GMT)
Rex Nutting _MarketWatch_
ISM factory index rose from 50.9% in March to 54.7 in April (with graph)
The employment index changed from 49.5 in 2007 January to 51.1 in February to 48.7 in March to 53.1 in April, the highest since August.
ISM press release
2007-05-02 09:20PDT (12:20EDT) (16:20GMT)
Ruth Mantell _MarketWatch_
Congress-critter George Miller called for FTC probe of student loan industry
Washington Times
2007-05-02 12:09PDT (14:09EDT) (18:09GMT)
_Fort Wayne Daily News_
Trade deficit with Red China takes toll on Indiana
Inside Indiana Business
"States in the Midwest region represent some of the hardest hit, as well as some of the least affected states. Numerically, Illinois (-79,900), Ohio (-66,100) and Michigan (-54,900) ranked among the 12 states that lost the most jobs, while Nebraska and North Dakota were among the least affected states, both numerically and as a share of total state employment. Indiana was the hardest hit, losing 1.5% of total state employment. The Midwest as a region contains 20.6% of the 1.8M jobs lost nationwide since 2001. Average wages of those who secured re-employment fell by 11% to 13%. These are the hardest hit states in numeric terms: California (-269,300), Texas (-136,900), New York (-105,900), Illinois (-79,900), Pennsylvania (-78,200), North Carolina (-77,200), Florida (-71,900), Ohio (-66,100), Georgia (-60,400), Massachusetts (-59,300), Michigan (-54,900) and New Jersey (-49,500). The hardest-hit states, losing 1.5% or more of the share of total state employment, are: New Hampshire, -2.1% (-13,000 jobs); North Carolina, -2.0% (-77,200 jobs); California, -1.8% (-269,300 jobs); Massachusetts, -1.8% (-59,300 jobs); Rhode Island, -1.8% (-8,400 jobs); South Carolina, -1.6% (-29,200 jobs); Vermont, -1.6% (-4,900 jobs); Oregon, -1.6% (-25,700 jobs); Indiana, -1.5% (-45,200 jobs); Georgia, -1.5% (-60,400 jobs); Idaho, -1.5% (-8,500 jobs) and Alabama, -1.5% (-27,900 jobs). The South, as a region, contains a quarter of the 1.8M jobs lost nationwide since 2001 due to the trade deficit with [Red China]. North Carolina is the hardest hit state in the region, losing 2.00% of total state employment. (Southern states include NC, SC, GA, AL, TN, AR, MS, WV, KY, VA, FL, MO, LA) The West, as a region, contains 21.8% of the 1.8M jobs lost nationwide since 2001 due to the trade deficit with [Red China]. California is the hardest hit state in the region, losing 1.80% of total state employment. (Western states include CA, OR, ID, CO, UT, WA, AK, WY, MT, HI) The Midwest, as a region, contains 20.6% of the 1.8M jobs lost nationwide since 2001 due to the trade deficit with [Red China]. Indiana is the hardest hit state in the region, losing 1.5% of total state employment. Indiana is followed closely by Minnesota and Wisconsin, which both lost 1.4% of total state employment. All but three 3 in the Midwest (Kansas, Nebraska, North Dakota) lost at least 1% of total state employment. (Midwestern states include IN, MN, WI, IL, IA, MI, OH, SD, KS, NE, ND) The Mid-Atlantic, as a region, contains 14.9% of the 1.8 million jobs lost nationwide since 2001 due to the trade deficit with [Red China]. Pennsylvania is the hardest hit state in the region, losing 1.4% of total state employment. (The Mid-Atlantic includes the District of Columbia and these states: PA, NJ, NY, MD, DE) The Southwest, as a region, contains 10.8% of the 1.8M jobs lost nationwide since 2001 due to the trade deficit with [Red China]. Texas and Arizona tie as the hardest hit states in the region, with both losing 1.4% of total state employment. (Southwestern states include TX, AZ, OK, NM) New England states suffer an unusually high percentage of job loss as a share of their state employment. New Hampshire is the hardest hit state in the region and the nation, losing 2.1% of total state employment. (New England states include NH, MA, RI, VT, ME, CT) It has been has estimated that wages in [Red China] would be 47% to 85% higher in the absence of labor repression."
Robert E. Scott: Costly Trade with Red China
2007-05-02 (5767 Iyar 14)
Tony Blankley _Jewish World Review_
Is threat of Islamic attack against the West unjustified alarmism?
"On the question of America's influence in the world, from a low of 60% in Indonesia to a high of 89% in Egypt, they answered that most or nearly all of what happens in the world is controlled by the United States. And how do the world's Muslims see (what they believe to be) our all-powerful objectives? From a low of 73% in Indonesia to a high of 92% in Egypt the Muslims believe that America's goal is 'to weaken and divide the Islamic world'. Fairly assuming that these four countries' populations represent worldwide Muslim views in Islamic countries, in other words, about 80% of the 1.4G Muslims or about 1G souls see America as hostile or an enemy to Islam. Between 61% and 67% of the polled Muslims also thought that America's goal was to spread Christianity in the Middle East. Given that Islam teaches that Muslim converts to other religions must be executed, this purported American objective is probably not well received. What do they think is our primary goal in the war on terror? Between 9%-23% believe it is to protect ourselves from terrorism. Between 53%-86% believe it is to weaken, divide and dominate the Islamic religion and people... To varying degrees, 27% of Moroccans, 21% of Egyptians, 13% of Pakistanis and 11% of Indonesians approve of terrorism attacks on civilians -- and not just American civilians. Extrapolating those percentages to the world Muslim population, roughly 250M Muslims may approve, under some circumstances, of terrorism attacks on civilians generally. One might reasonably guess a somewhat larger number would favor it if limited to American victims. Of course, as the study points out, 'Large majorities (57%-84%) in all countries oppose attacks against civilians for political purposes and see them as contrary to Islam.' We must be grateful for such mercies."
2007-05-02 (5767 Iyar 14)
Walter E. Williams _Jewish World Review_
Rules of Engagement
2007-05-02
Denise Dubie _Network World_
Study says CEOs are eagerly sending more jobs over-seas
2007-05-02
William J. Federer _World Net Daily_
Thomas Jefferson hated hate-crime legislation

| | | |
| --- | --- | --- |
| | "This term [property] in its particular application means 'that domination which one man claims & exercises over the external things of the world, in exclusion of every other individual'. In its larger & juster meaning, it embraces every thing to which a man may attach a value & have a right; & which leaves to every one else the like advantage. In the former sense, a man's land, or merchandize, or money is called his property. In the latter sense, a man has property in his opinions & the free communication of them. He has a property of peculiar value in his religious opinions, & in the profession & practice dictated by them. He has property very dear to him in the safety & liberty of his person. He has an equal property in the free use of his faculties & free choice of the objects on which to employ them. In a word, as a man is said to have a right to his property, he may be equally said to have a property in his rights. Where an excess of power prevails, property of no sort is duly respected. No man is safe in his opinions, his person, his faculties or his possessions. Where there is an excess of liberty, the effect is the sense, tho' from an opposite cause. Government is instituted to protect property of every sort; as well that which lies in the various rights of individuals, as that which the term particularly expresses. This being the end of government, that alone is a just government, which impartially secures to every man, whatever is his own... Conscience is the most sacred of all property..." --- James Madison 1792-03-29 "A Property in Our Rights" _National Gazette_ (quoted in William J. Bennett 1997 _The Spirit of America_ pp 334-335) | |
2007-05-03
2007-05-03 05:30PST (08:30EST) (13:30GMT)
Subri Raman & Tony Sznoluch _DoL ETA_
un-employment insurance weekly claims report
current press release
"The advance number of actual initial claims under state programs, unadjusted, totaled 266,666 in the week ending April 28, a decrease of 37,795 from the previous week. There were 279,715 initial claims in the comparable week in 2006. The advance unadjusted insured unemployment rate was 1.9% during the week ending April 21, a decrease of 0.1 percentage point from the prior week. The advance unadjusted number for persons claiming UI benefits in state programs totaled 2,452,408, a decrease of 181,964 from the preceding week. A year earlier, the rate was 1.9% and the volume was 2,404,269. Extended benefits were not available in any state during the week ending April 14."
graphs
2007-05-03 07:46PDT (10:46EDT) (14:46GMT)
Rex Nutting _MarketWatch_
ISM services index changed from 59.2 in 2006 May to 56.9 in June to 55.7 in July to 56.9 in August to 54.6 in September to 57.4 in October to 58.3 in November to 56.7 to 2006 December to 59 in 2007 January to 54.3 in February to 52.4 in March to 56 in April: Employment index changed from 51.7 in January to 52.2 in February to 50.8 in March to 51.9 in April
"The index has been above 50 for 49 straight months."
ISM press release
2007-05-03
M.E. Sprengelmeyer _Rocky Mountain News_
Cheers for Tancredo, but fast format hurts his ability to make his points
"There were huge cheers Thursday night each time representative Tom Tancredo's face was projected onto the wall of a quaint, down-town office here... Tancredo fans came from miles around -- from all across this conservative, western edge of Iowa, and even from across the river in Omaha -- to cheer on their man. But by the time the debate had ended, most Tancredo backers were dejected, thinking Tancredo got short shrift -- and less time to make his case nationally -- in a scattered, fast-moving format. 'Every time he starts to talk, if he starts bringing up a good point, they cut him off.', complained Tancredo volunteer Craig Halverson, 55, of Griswold, IA. 'When he had a chance to get in there, he hit good.', Halverson figures... describe the lack of satisfaction he felt each time Tancredo's answer was cut off... Tancredo told the audience not to believe candidates who claim they are against amnesty for people in the country illegally, only to go on to detail ways illegal immigrants could be allowed to stay in the country. 'No more platitudes.', Tancredo declared, prompting an eruption of cheers inside his Council Bluffs head-quarters... But his campaign crowd also gave loud cheers to candidates like representative Duncan Hunter of California and representative Ron Paul of Texas when they talked about securing the U.S.-Mexico border, or other candidates when they, like Tancredo, said they opposed abortion... Bruce Gronbeck, director of the Center for Media Studies and Political Culture at the University of Iowa, said the fast-moving 'track-meet' style of moderator Chris Matthews worked against Tancredo. 'If you couldn't sprint through instant, one-word or one-sentence answers... you were left in the dust of the best sprinters.', Gronbeck said. On some occasions, Tancredo was 'smooth, clear and confident', Gronbeck said, but overall, 'Representative Tancredo probably won't see his public recognition and approval ratings move up after his performance in this debate. He's going to have to sculpt a much clearer vision of what he'd be like as president if he wants to stay in this race.'"
2007-05-03
Bryanna Bevens _V Dare_
Hey GOP! Do Nothing on immigration... this year!
"Issues such as border enforcement, penalties and/or consequences don't seem to be part of the 'Middle Way'. Those who would seek such dreadful features in a reform bill are undoubtedly monsters... Senator Reid is rumored to be planning a bit of a coup. Allegedly, he is hoping to avoid all those technicalities called public hearings. Generally speaking, most bills of this caliber would normally have to suffer -- at the very least -- a hearing before the Judiciary Committee. After weeks of testimony, media scrutiny and amendments (many hostile) controversial documents such as these often emerge bloodied, battered and unlikely to survive a full floor vote. Last week, Republicans demanded to see the language of the bill before it goes to the floor for debate and vote... If this bill is drafted during some closed-door Democrat negotiation, and Reid drags it straight to the floor by invoking a Special Rule, we're in trouble, folks... Is it a good idea for Republicans to tackle the issue at all this year? Next year is the big election year. Democrats seem to control the world these days. And they're not doing so hot so far. They are rapidly proving themselves to be an extraordinary mistake and a party with a very simple agenda: it's called the We-Don't-Have-An-Agenda-We-Just-Disagree-With-Everything-The-Republicans-Say Agenda. Going into the 2008 elections with this reputation is going to make things difficult for Pelosi & Co. (Not to mention Clinton, Obama and the Gang.)... They know that a majority of Americans want something done about immigration right now. The Democrats (and the Bush White House) think most Americans will accept a Guest Worker/Amnesty Plan just because it looks like we're doing something about the problem. So what if the Democrats are depending on immigration reform to -- in a very real sense -- save the day? Hmm...wouldn't it then be wise for Republicans to not give them the opportunity? Sadly, yes, it would be wise if they took that approach. Which means they, of course...won't... You see, before the tragic events of 2006 when Democrats took over, Republican politicians such as my beloved Jeff Sessions of Alabama and Saxby Chambliss of Georgia supported strict immigration reform. The legislative objective was always to guard and/or close the borders, and to penalize (and likely deport) the millions of illegal immigrants already here... We have to remember that many illegal immigrants are banking on our compassion for their children to provide them amnesty. If a bank robber goes to jail briefly but still gets to keep the money, we are going to have a lot of bank robbers... most of the Senate has caved but the House is holding out... roughly three-quarters of legal immigration stems from family reunification. Word has it the Bush administration is willing to shut off Visas for extended family members such as adult children, siblings and parents... If Republicans wait until after the 2008 election, they have much better chance of passing a good bill -- an honest bill. They have a much better chance of closing the border and denying amnesty to illegal immigrants, once and for all... But alas, I believe the GOP is too cowardly to wait it out."
2007-05-03 (5767 Iyar 15)
Jonathan Tobin _Jewish World Review_
The Consequences of Failure
2007-05-03
_Programmers Guild_
Java programmers wanted: Those over 40 need not apply
2007-05-03
_Cybercast News Service_
Inhofe's immigration bill, S1269, would make unlawful presence a felony
"Senator Jim Inhofe (R-OK) has re-introduced immigration legislation intended to boost border security, reject amnesty, and reduce the strains that illegal aliens place on society. Inhofe's ENFORCE Act (Engaging the Nation to Fight for Our Right to Control Entry) emphasizes greater enforcement of existing immigration laws and would make unlawful presence in this country a felony. 'Illegal immigrants continue to cross our country's borders, strain our economy and exploit our resources.', Inhofe said. 'The gravity of this situation warrants that Americans of all political stripes come together to address this problem immediately. I will not stand idly by and watch our great nation collapse under the pressures of uncontrolled illegal immigration; this is a crisis and one that must be addressed aggressively. Simply granting citizenship to immigrants, who are currently in our country illegally, is not the answer.', he said. Inhofe called the ENFORCE Act 'a strong step in the right direction to help solve our growing problem of illegal immigration'. S1269 also would eliminate automatic citizenship for children born in the U.S. to illegal aliens."
2007-05-03
Anthony Wade _OpEd News_
A Clear Choice for America

| | | |
| --- | --- | --- |
| | "The mean winter temperature in coastal Norway, north latitude 58 to 71 degrees, exceeds that in Vermont or Ohio, some 20 degrees closer to the equator. As a result, Europeans were able to grow crops year round. They were assisted here by a relatively even rain-fall pattern, distributed around the year & rarely torrential... This is a pattern found only exceptionally around the globe. Summer rain falls abundantly right across the Eurasian land-mass; winter rain, no. Precipitation coming off the Atlantic in the winter fails by the time it gets to the plains of Central & Eastern Europe. The land-locked steppes of Asia starve for water, hence such places as the Gobi Desert. Southern & eastern China are saved by rains coming up from the seas of Indochina; the same for the southeastern United States, heir to moisture from the Gulf of Mexico. This dependable & equable supply of water made for a different pattern of social & political organization from that prevailing in riverine civilizations. Along rivers, control of food fell inevitably to those who held the stream & the canals it feed. Centralized government appeared early, because the master of food was master of people... Nothing like this was possible in Europe." --- David S. Landes 1999 _The Wealth & Poverty of Nations_ pp 17-18 | |
2007-05-04
2007-05-04
Robert J. Samuelson _St. Petersburg Times_
Seeking sense on immigration
"From liberals, we need more common sense. Their main position is to perpetuate a policy that guarantees rising U.S. poverty. Consider. From 1990 to 2005, the increase in the number of people living beneath the government's poverty line (now about $20K for a family of 4) was 3.365M; the increase in the number of Hispanics living below the poverty line over the same period was 3.362M. Does anyone doubt that this coincidence stems mostly from immigration? True, much of it was illegal. But many liberals -- along with the Bush administration and business groups -- favor a sizable program of 'guest-workers'. In effect, the annual flow of illegal immigrants would become an annual flow of guest workers. But they'd still be poor; and they'd also be promised a path to U.S. citizenship. IOW, they wouldn't be 'guests'. Liberals have embraced an unholy alliance with business in which business gets most of the gains and immigration's costs are thrown onto the public sector. The justification is an alleged shortage of unskilled workers. That's a fiction. In March, the unemployment rate for college graduates was 1.8%; for the 13M workers without a high school diploma, it was 7%."
2007-05-04
Frosty Wooldridge _American Chronicle_
Immigration's destruction of America's middle class
PHX News
2007-05-03
_Programmers Guild_
Congressional Research Service says H-1B program violates Immigration and Nationality Act because government does not require effort to recruit US citizens before certifying employers and awarding visas
2007-05-04
Chuck Muth _Cybercast News Service_
First Republican Skirmish
2007-05-04
_The Brazoria county facts_
Ron Paul & other GOP hopefuls debate
"Paul, who voted against the original resolution giving congressional approval for the war, did not join their advocacy. The Lake Jackson Republican pointed to history in advocating a less aggressive foreign policy. 'I'm suggesting very strongly that we should have a policy of non-intervention.', Paul said. 'It's a traditional foreign policy and a Republican foreign policy. Throughout the 20th century, the Republican Party benefited from a non-interventionist foreign policy. Think of how Eisenhower came in to stop the Korean war.', Paul said. 'Think of how Nixon was elected to stop the mess in VietNam. How did we win the election in the year 2000? We talked about a humble foreign policy, no nation-building, don't police the world. That is conservative, it's Republican, it's pro-American, it follows the Founding Fathers and, besides, it follows the Constitution.'... Pete from Rochester Hills, MI, asked the congressman whether he would work to phase out the Internal Revenue Service as president. 'Immediately.', Paul said to laughter from the audience. 'And you can only do that if you change our ideas about what the role of government ought to be. If you think the government has to take care of us from cradle to grave, and if you think our government should police the world and spend hundreds of billions of dollars on a foreign policy that we cannot manage, you can't get rid of the IRS.'"
2007-05-04 07:45PDT (10:45EDT) (14:45GMT)
_CNN_
Brief stretch of DNA linked to risks for heart disease and diabetes: 75% of European ancestry affected with dangerous form
"A treasure hunt for genes has found that up to three-quarters of people of European descent have DNA that raises their risk for heart disease -- and these genes are close to a stretch of DNA linked to diabetes... The 2 studies, using 40K people, found the same thing -- a stretch of DNA called 9q21 carried certain mutations in people with heart disease. It is an area that had not previously been identified as a gene, which may make it more difficult to determine how it causes disease, scientists said... The deCODE team found that about 21% of the people they tested had mutations in both copies of this DNA stretch, giving them a 64% higher risk of a heart attack than people who carried no copies of the mutation. McPherson's team said 20% to 25% of Caucasians they tested carrying two mutated copies of 9q21 and had a 30% to 40% higher risk of coronary heart disease than people without the mutation. Half the people had one copy and they had a 15% to 20% higher risk of heart disease. Africans did not appear to carry the mutations, and in African-Americans, the mutations were not associated with heart disease risk, McPherson's team wrote. The region is not associated with inherited tendencies to have high cholesterol or high blood pressure. But 9q21 is found near two genes called CDKN2A and CDKN2B, which four international teams of researchers last week reported they had identified in their own genome-wide association study looking for diabetes."
2007-05-04 (5767 Iyar 16)
Rabbi Berel Wein _Jewish World Review_
A public leader can't separate himself from his private actions
2007-05-04

| | |
| --- | --- |
| DJIA | 13,264.62 |
| S&P 500 | 1,505.62 |
| NASDAQ | 2,572.15 |
| 10-year US T-Bond | 4.64% |
| crude oil | 61.93 |
| gold | 689.70 |
| silver | 13.53 |
| platinum | 1,328.80 |
| palladium | 377.00 |
| copper | 0.2349 |
| natgas | 7.938/MBTU |
| unleadedgasoline | NYMEX no longer trading |
| reformulatedgasoline | $2.2164/gal |
| heatingoil | $1.8309/gal |
I usually get this info from MarketWatch, which gets them from BigCharts.
| | | |
| --- | --- | --- |
| | "Some scholars have called the [Incan] system socialist, in that so much of the social product was delivered to the center for ultimate redistribution, & that may be a reasonable appellation; but the system was in form & effect not different from those prevailing in other aristocratic despotisms, with their 'prime divider' separating a small elite from the large, relatively undifferentiated mass. Like these, Inca society had its leveling, homogenizing aspects: rough & humble in subsistence & appearance, just about everyone learned to eat & wait by squatting on haunches. The rulers were set apart by dress & furniture & diet -- among other things, the right to 'turn on' by chewing coca. Common folk, to be sure, managed to get hold of this reserved substance; they could not have performed their toilsome tasks without it. But pure pleasure was something else again, & informers & inspectors swarmed, ready to follow their noses into houses & pots at any hour of day or night [to] enforce the exclusivity of these privileges. What is a privilege after all, if everyone can enjoy it?" --- David S. Landes 1999 _The Wealth & Poverty of Nations_ pg 111 | |
2007-05-05
2007-05-05
John J. Sweeney & Pablo Alvarado _Ag Weekly_
Guest-workers: a worn-out idea
"Corporate America has made an expanded guest-worker program the cornerstone of its preferred brand of immigration reform, and no wonder: It will assure a steady flow of cheap labor from essentially indentured workers too afraid of being deported to protest substandard wages, chiseled benefits and unsafe working conditions... Technically, these programs include some legal protections, but in reality, those protections exist mostly on paper. Government enforcement is almost non-existent. Private attorneys refuse to take cases. And guest workers, especially the poorest, the least educated and those with the least English, end up with no choice but to put their heads down and toil, innocently undermining employment standards for all U.S. workers in the process."

| | | |
| --- | --- | --- |
| | "The Celtic, Norse, & North Amerind languages have several words in common. One of the most interesting word similarities between the Celtic & North American languages suggests their early communication. The word is 'mac'. The Micmac tribe of Nova Scotia shared matriarchal customs with the Picts of Scotland. Every member of the tribe was a 'maqq', a 'child of the tribe'. Wealth was passed to the children through the mother. Maqq took on the meaning 'friend', as in 'one of us'. The Picts used the same prefix for the same reason. For the Picts, too, wealth passed from the mother to the children. Women were equal to men & were... allowed to rule. On both sides of the Atlantic the practice of fosterage was an out-growth of matriarchal custom. Sons were given to the mother's brother to be raised. The natural father did not have any social importance to his children. Maqq may have become mac in Scotland, where the same matriarchal customs prevailed as a result of trans-atlantic communication. From Scotland mac traveled to Ireland as mc when the Scots settled there in early times. The shared prefix, which denoted 'belonging to' a tribe, a clan, or the smallest sub-set, the family, attained the meaning 'child of' when patriarchal customs & more Roman Christian practices reached the Celts..." --- Steven Sora 1999 _The Lost Treasure of the Knights Templar: Solving the Oak Island Mystery_ pp 68-70 | |
2007-05-06
2007-05-06
Marilyn Geewax _Atlanta Journal-Constitution_
Google covets political muscle
Seattle Post-Intelligencer
"Google Inc. has lots -- and lots -- of cash and coolness down in California's Silicon Valley, but relatively little clout up on Capitol Hill. Now, it's hoping to build its political muscle with Congress by pumping up its in-house lobbying staff and working with savvy outside lobbying firms. The young and fabulously successful Internet search-engine company will move soon from a shared rental space to its own expansive digs in the nation's capital... Among them are copyright protections, online privacy rights, international trade agreements, patent reform, radio spectrum allocation, research tax credits and the allocation of H-1B visas for [cheap] foreign professionals."
2007-05-06 07:34PDT (10:34EDT) (14:34GMT)
Lucinda Housley _Columbia Missourian_
FAIR spokeswoman addressed Republican lunch, highlighting need for improved national security
"The debate highlighted the differences of opinion among Republicans on the issue of illegal immigration. While representatives Duncan Hunter of California and Tom Tancredo of Colorado argued for stronger laws, senator John McCain of Arizona advocated [amnesty] that would include a temporary worker program, similar to one proposed by President Bush... One bill that drew praise from Mucci is Missouri Senate Bill 348, which would prevent illegal immigrants from attending Missouri public colleges and universities. The 'Missouri Omnibus Immigration Act' would also require all businesses to verify an employee's work status, allow municipalities to prohibit employers from hiring [illegal aliens] and require the state to help enforce federal immigration law."
2007-05-06 07:56PDT (10:56EDT) (14:56GMT)
Richard Fellinger _Evening Sun_
Pennsylvania law-makers push for stronger laws against illegal immigration
"Supporters say the package is needed because the federal government has failed to stop the flow of illegal immigrants who drain public resources and often commit crimes... Representative Daryl Metcalfe, R-Butler, lead supporter of the package, said in a recent news release that 'confronting the epidemic of illegal immigration head-on in the Keystone State involves shutting off the economic faucets of jobs and public benefits that are luring illegal aliens across the border'."
2007-05-06
Tom A. Peter _Christian Science Monitor_
job prospects for new college grads in USA
Deseret Morning News
Wisconsin State Journal
Pittsburgh Post-Gazette
WCF Courier
University of Utah News
CNN
Maine Press Herald
"Based on statistics from the National Association of Colleges and Employers (NACE), the future looks bright for college grads this year. At least 17.4% more jobs await the class of 2007 than last year's class. Even better, 26 of 29 under-graduate majors surveyed by NACE reported larger starting salary offers... Marketing graduates, for example, saw their average initial salary offer increase by 10.3% this year, according to NACE. Salaries offered to liberal arts grads, OTOH, increased on average by only 1.3% in 2006... Of 150 senior executives recently surveyed by the [body shop] Accountemps, 21% said that to prepare for future business success they would study the liberal arts, up from 14% in 1996. Liberal arts came in second only to business administration, which gained 39% of the votes, but beat both accounting and law. '[The liberal arts] really stress critical thinking and analysis, which is a skill set that's important for a number of organizations.', says Good. Though many accounting and economics majors land jobs early, only 30% to 40% have secured a job by commencement, estimates Dr. White at Rutgers. But 6 months after graduation, at least 75% of graduates will have jobs and another 20% will have moved on to graduate school."
2007-05-06
Edwin S. Rubenstein _V Dare_
Job growth stalled, but not displacement of American workers (with graph)
"Pay-roll employment rose by a weaker than expected 88K positions in April. But the 'other' employment survey -- of households rather than companies -- indicates a plunge rather than a mere slow-down. [Bureau of Labor Statistics, 'The Employment Situation: 2007 April' 2007 May 4 (PDF)]... All workers: -468K (-0.32%); Hispanic workers: -4K (-0.02%); Non-Hispanics: -464K (-0.37%); White workers: -568K (-0.47%)... Since the start of the Bush Administration (2001 January) through 2007 April Hispanic employment has grown by 4.166M, or by 25.9%. Non-Hispanic employment increased by 3.844M, or just 3.2%. VDARE.com's Index of American Job Displacement (VDAWDI), calculated as the ratio of Hispanic to non-Hispanic job growth indices during the Bush years, rose to a record 122.0 in April, up from 121.6 in March... While the pay-roll survey estimated that 137.7M workers held jobs in April, the Household Survey counted 145.8M -- about 8M more."
2007-05-06
Michael Santo _Real Tech News_
Is Ill-Begotten Monstrosities planning more huge lay-offs?

| | | |
| --- | --- | --- |
| | "These are stories of the human spirit prevailing against seemingly insurmountable odds. We go to the movies to see people do things that we, for our own reasons or the lack of opportunities, do not have to do. These stories up-lift us, they give us hope, we root for these little guys, which is very satisfying, especially when they prevail in the end." --- Christopher Keane 1998 _How to Write a Selling ScreenPlay_ pg 54 | |
2007-05-07
2007-05-07 04:33PDT (07:33EDT) (11:33GMT)
Paul B. Farrell _MarketWatch_
Recession 2007?
"Headline: 'Dow hits another new record 13,300!' Impressive? Yes, if you focus narrowly on today, the short-term. Stats tell us one-year returns are over 15%, average 3-year returns about 13%, although 5-year and 10-year averages drop to 8%. But 'competence' demands a broader historical context. After the manic 1990s market, the DJIA peaked at 11,722 in early 2000, then crashed to 7,286, while investors lost $8T market cap. Seven years later Main Street investors have received a peak-to-peak return of about 230 points a year, merely 2% annually -- disappointing folks who got in near that last top. Consider the broader historical reality: Top structured-finance traders in Wall Street's investment bankers earned 2006 bonuses in the range of $10M to $15M. Top executives in America's 500 blue chips made an average of $14.8M in 2006, up from $10.7M the prior year. The top 25 hedge fund managers made an average of $570M each in 2006, with 3 getting over $1G. Yet, although the economy doubled on a per capita basis the past 3 decades, the average earnings of a male actually declined while the average female's earnings increased slightly."

| | | |
| --- | --- | --- |
| | "Tone of voice is so strong that whenever it conflicts with word meanings, it always prevails. This primacy of tone over words makes sarcasm possible. It is also what makes it unsatisfying when a loved one says, 'I will always love you' with a hesitant tone. It is what makes it fun to say to your dog in a loving voice, 'You are the most worthless bag of fleas in the whole world!, and watch her wag her tail as though receiving the highest praise." --- Doug Lipman 1999 _Improving Your StoryTelling_ pg 24 | |
2007-05-08
2007-05-08
J. Douglas Allen-Taylor _Berkeley Daily Planet_
Sparring in Oakland over economic development
"The study was immediately criticized by former Oakland City Councilmember and mayoral candidate Wilson Riles jr for what Riles called 'ignoring Oakland's racist development history' and for promoting 'profits for millionaires' over 'jobs for residents', and at the same time, Mayor Dellums himself issued a call for the creation of 10K new jobs in Oakland in 5 years that could be interpreted as a direct dig at former Mayor Brown's old 10K downtown residential development goal... Noting that McKinsey & Company's San Francisco director Mendonca is also an executive member of the Bay Area Council, Riles said that the council 'is busy lobbying for more H-1B visas so that the bio-tech industry will be able to import more foreign scientists. (You do not have to pay foreigners as much and they make few demands.)'"
2007-05-08 15:01PDT (18:01EDT) (22:01GMT)
David Bauder _Breitbart_/_AP_
2.5M fewer are watching TV
"in the 6 weeks after Daylight Savings Time started in early March, prime-time viewership for the 4 biggest broadcast networks was down to 37.6M people, from 40.3M during the same period in 2006, according to Nielsen Media Research."
2007-05-08 15:50PDT (18:50EDT) (22:50GMT)
Kristen Lease _Business Week_
B-school bozos are having a season of plenty
"2006 graduates snagged an average of 2.3 offers, according to a study by career adviser WetFeet. And this year, companies expect to hire 22% more MBAs than a year ago, according to the National Association of Colleges & Employers (NACE) -- the highest increase since 2001... More than 80% of employers plan to raise salaries for MBA holders, according to the NACE. Wright's students have been given better salaries, signing bonuses, relocation stipends, and non-monetary perks including appliance, clothing, and car allowances. 'That has made total compensation rise.', she says."
2007-05-08
Richard Durbin _Congressional Record_ pp S5696-5698
regarding S1035, the H-1B and L-1 Visa Fraud Abuse Prevention Act of 2007
"...I yield the floor. Mr. President, I suggest the absence of a quorum.
The PRESIDING OFFICER. The clerk will call the roll.
The assistant legislative clerk proceeded to call the roll.
Mr. DURBIN. I ask unanimous consent that the order for the quorum call be rescinded.
The PRESIDING OFFICER (Mr. Menendez). Without objection, it is so ordered.
Mr. DURBIN. I ask unanimous consent to speak in morning business.
The PRESIDING OFFICER. Without objection, it is so ordered.
IMMIGRATION REFORM
Mr. DURBIN. Mr. President, in the coming weeks the Senate will again consider legislation to reform our broken immigration system. The Presiding Officer has been personally and deeply involved in this issue since coming to the Senate. I thank him for his leadership. I think we all understand the challenge is substantial. If we want to solve the problem, we need a comprehensive approach that is tough but fair. We should improve border security by increasing manpower and deploying new technology. We should enforce the law against employers who are hiring millions of undocumented workers. And we need a realistic, honest approach to the 12M undocumented immigrants who live and work in our country illegally. Most importantly, we must ensure that immigration reform legislation protects the American economy and American workers as well. I am concerned about the H-1B visa program as it is currently structured. I am afraid it is being abused by foreign companies to deprive qualified Americans of good jobs. To address this problem, senator Grassley and I have introduced S1035, the H-1B and L-1 Visa Fraud Abuse Prevention Act of 2007. This is a bipartisan bill. It would over-haul the H-1B and L-1 visa programs to protect American workers and crack down on unscrupulous employers. The H-1B visa program was designed to allow employers to attract and hire high-skilled foreign workers with specialized knowledge. H-1B visas are probably best known for their use in technology to import computer engineers and programmers. I can't tell you how many leaders in industry, including one this afternoon, come into my office and say: We absolutely need H-1B visas. We can't find enough people with specialized education for our businesses. If you won't allow us to bring these workers in from over-seas, we are going to be facing the possibility of taking our production facilities over-seas where they live. It is a compelling argument. I understand it on its face. But let me explain some of the problems with the current system and why Senator Grassley and I believe the system needs to be changed. Supporters claim the goal of the H-1B program is to help the American economy by allowing U.S. companies to hire needed foreign workers. The reality is that H-1B visas are being used to facilitate the out-sourcing of American jobs to other countries. It seems counterintuitive that a visa that allows people to come into the United States could lead to jobs being out-sourced over-seas, but when you hear my illustrations, you will understand the conclusion. A recent expose in the International Herald Tribune disclosed that 8 of the top 10 H-1B visa applicants last year were out-sourcing firms with major operations in one country -- India. So in many cases it wasn't the American high tech company using the H-1B visa that was given this opportunity but, rather, a firm, more likely in India than any other country, that was given the authority to use H-1B visas to send workers into the United States. The Herald Tribune concluded: 'As Indian out-sourcing companies have become the leading consumers of the [H-1B] visa, they have used to it further their primary mission, which is to gain the expertise necessary to take on critical tasks performed by companies in the United States and perform them in India at a fraction of the cost. According to this report, the Indian Government has been lobbying hard for the United States Government to increase the number of H-1B visas. Kamal Nath, the Indian Commerce Minister, was very blunt when he said recently that the H-1B visa 'has become the out-sourcing visa'. He concluded: 'If at one point you had X amount of out-sourcing and now you have a much higher quantum of out-sourcing, you need that many more visas.' That is a very candid statement by this commerce minister in India. It should give us pause as we think about this program, what it was designed to do and what it is actually doing. IOW, the Indian Government wants more H-1B visas so Indian companies can out-source more American jobs to India. Let me be clear. India is a valuable American partner in commerce, diplomacy, and many other endeavors. Indians who have come to the United States have made immeasurable contributions to the benefit of our country in so many ways. I trust them as great friends. But some in India today understand that we have a weakness in our visa system and are using it for their own economic advantage. It is not surprising the Indian Government is advocating on behalf of Indian companies. The American Government should advocate on behalf of American companies. I don't criticize the Indian Government for doing that. But we should expect the same from our Government for our workers. We need to stand up to make sure American workers don't lose their jobs to out-sourcing because of H-1B visas. H-1B supporters claim we need more H-1B visas to stop American jobs from being out-sourced. That was the logic behind H-1B visas. It appears the opposite is true. Under the current system, more H-1B visas will mean more out-sourcing. Let me give an example. Indian out-sourcing company Wipro was #2 on the list of top applicants for H-1B visas in the year 2006. Wipro has more than 4K employees in the United States, and approximately 2,500 of them are here on H-1B visas. It is pretty clear that when it comes to Wipro's American operation, the majority of the workers are here on H-1B visas. Every year Wipro brings 1K new temporary workers here from India, while they send another 1K U.S.-trained workers back to India. This is essentially an out-sourcing factory. Here is what the Herald Tribune concluded: 'Rather than building a thriving community of experts and innovators in the United States, the Indian firms seek to funnel work -- and expertise -- away from the country.' It is hard to believe, but it is perfectly legal to use the H-1B visa program for out-sourcing. A foreign out-sourcing company with a U.S. office can use H-1B visas to import workers from their home country, train the workers in the United States, and then out-source them back to their home country to populate businesses competing with the United States. They are not required to make any efforts to recruit American workers for these jobs. In fact, they can explicitly discriminate against American workers who apply for the same jobs by recruiting and hiring only workers from their home country. Here is what the Labor Department says about the current law: 'H-1B workers may be hired even when a qualified U.S. worker wants the job, and a U.S. worker can be displaced from the job in favor of a foreign worker.' Is that what we had in mind with H-1B visas? That certainly wasn't the way it was explained to me. In fact, under current law, only employers who employ H-1B visa holders as a large percentage of their U.S. work-force are required to attempt to recruit American workers before bringing in foreign workers. Senator Grassley and I have taken a look at this system. We both reject the notion that what is wrong with the H-1B program is that we need more visas. We have to look at the system that generates these visas and the way they are used. The legislation we have introduced would over-haul the H-1B program, protecting American workers first, and stopping H-1Bs from being exploited as out-sourcing visas. Here are the highlights. First and foremost, we would require all employers who want to hire an H-1B worker to attempt to hire an American worker first. Employers would also be prohibited from using H-1B visas to displace American workers. You can't fire an American and turn around and appeal to our Government for an H-1B visa to bring someone in from over-seas to replace that worker. This is an important principle. We have to make it clear that companies doing business in the United States have to give first priority to American workers. Our bill would require that before an employer may hire an H-1B worker, the employer must first advertise the job opening to American workers for 30 days on the Department of Labor web site. Some companies that abuse the H-1B visa program are so brazen, they say 'no Americans need apply' in their job advertisements. Hundreds of such ads have been posted on line. They say things such as 'H-1B visa holders only' or 'we require candidates for H-1B from India'. Is that what we have in mind, to create this perverse discrimination against American workers? That isn't the way it was explained to me. Our H-1B reform bill would prohibit this blatant discriminatory practice. There is another serious problem with the H-1B visa program. Federal oversight is virtually nonexistent. Under current law there are many roadblocks to effective Government enforcement. For example, the Department of Labor does not have the authority to open an investigation of an employer suspected of abusing the H-1B program unless the Department receives a formal complaint, even if the employer's application is clearly fraudulent. Even if there is a complaint, the Labor Secretary -- and this is something that is almost unique in our law -- must personally authorize the opening of an investigation. These restrictions in the law are aggravated by lax Government enforcement. According to the Department of Homeland Security's own Inspector General, Homeland Security has violated the law by approving thousands of H-1B applications in excess of the annual cap of 65K. The Government Accountability Office found that the Labor Department approves over 99.5% of H-1B petitions it receives, including those that on their face clearly violate the law. There is virtually no Government over-sight of potential abuse in this system. The Labor Department's inspector general has concluded that the H-1B program is 'highly susceptible to fraud'. Remember, this program was designed to help the American economy, to help create jobs and prosperity in our country. Our Government is not even watching it closely to make sure that fraud isn't being perpetrated. The bill Senator Grassley and I are proposing would give the Government more authority to conduct employer investigations and stream-line the investigative process. Currently, the Labor Department is only authorized to review applications for 'completeness and obvious inaccuracies'. Our bill would give the Labor Department more authority to review employers' H-1B applications for 'clear indicators of fraud or misrepresentation of material fact'. Our bill would authorize the Labor Department to conduct random audits of any company that uses the H-1B program and require the Department of Labor to conduct annual audits of companies that employ large numbers of H-1B workers. We would also increase the penalties for companies that violate H-1B visa rules and authorize the hiring of 200 additional Government investigators to oversee and enforce the H-1B program. Last month, the government began accepting H-1B visa petitions for Fiscal Year 2008. In the first 24 hours, the government received 150K petitions for 65K slots, supposedly for the whole year. Based on last year's statistics, it is likely that the top petitioners for visas were companies from India. They understand the system. They understand how to make this profitable. But this is not the way it has been described to most Members of Congress. It certainly isn't consistent with our intent. There is another program I wish to mention, the L-1 visa. The L-1 visa allows companies to transfer certain employees from foreign facilities to the United States for up to 7 years. Experts have concluded that some employers use the L-1 program to evade restrictions on the H-1B program, because the L-1 program doesn't have an annual cap and doesn't include even minimal protections for American workers. As a result, efforts to reform the H-1B program are unlikely to succeed if the L-1 program is not over-hauled at the same time. The bill Senator Grassley and I have prepared would reform the L-1 program. We would establish for the first time whistleblower protections for those who call attention to employer abuses of L-1 programs, and for the first time we would authorize the Government to investigate and audit L-1 employers suspected of violating the law. Before we are persuaded to increase the number of H-1B visas, we have to reform the program to protect American workers first and to stop H-1Bs from being used as out-sourcing visas that send jobs and business away from America. That is what our bill would do, and that is what Senator Grassley and I will be pushing for as the Senate considers comprehensive immigration reform legislation. I know this immigration debate is contentious, controversial, and some think it is politically dangerous, but it is long over-due. The current immigration system in America has failed us. We now have upwards of 800K undocumented immigrants who come across the borders each year. That has to change. We have to reach a point where we have control of our borders. Some of the measures that have been suggested during the course of the debate I think are extreme. We don't have to move in that direction. I recently met with Senators from Mexico who were visiting the Capital last week and encouraged them to join with us in a joint effort between the United States and Mexico to police the border, to try to make sure there is less exploitation of people who are coming across for jobs or for moving drugs or contraband -- whatever the reason may be. I think more cooperation would go a long way between our two countries. We also need to be sensitive and cognizant of the burden facing many employers in this country. If someone presents themselves, in down-state Illinois in a meat-packing plant, with a name and a [Socialist Insecurity] number and a local address, what is the responsibility of the employer today? It certainly isn't to launch a full-scale investigation. If the papers presented to that employer appear to be legal on their face, most employers will hire the person. They may learn later on that the documents were fraudulent. How can we change that system? I think we need to move toward some form of identification that is reliable so the person carrying the card who is here in a legal and temporary employment status can prove their identity to the employer, so that the system is able to police itself more. We also need to deal with the reality of 12M undocumented people currently here. I know all about these folks because almost 90% of our case-work in our Senate office deals with immigration. I have met many of them and their families. We need to find a fair way to hold them accountable, to make certain that over a period of time they can earn their way into legal status. They have to have a job and no criminal record; they have to pay a fine, pay their taxes, learn English, whatever it takes, to make sure that over a period of time, it is clear they have every intention to be a citizen of this country, and a good one. In that way, they can earn their way, over many years, into a position of citizenship or permanent legal status. This country is great because of the immigrants who came here. My mother was one of them. I am very proud of that fact and happy to serve in a State that would elect me and in a State that has so many immigrants who can tell the same story I have to tell. I think the immigrant spirit is something that has made America a unique country. I think of people who, in their foreign lands, get up one day and say: We are not going to take it anymore. We are coming to America. We have a better chance. That is the kind of get-up-and-go we like to see that has made this a much better country. I think we can capture that spirit in real, comprehensive immigration reform and avoid abuses such as those I have just described with the H-1B program and at the end of the day have a program and a law supported by both political parties that will really move us forward as a Nation.
Mr. DURBIN. Mr. President, I yield the floor, and I suggest the absence of a quorum.
The PRESIDING OFFICER. The clerk will call the roll.
The assistant legislative clerk proceeded to call the roll.
Mr. NELSON of Florida. Mr. President, I ask unanimous consent that the order for the quorum call be rescinded.
The PRESIDING OFFICER. Without objection, it is so ordered."
2007-05-08 (5767 Iyar 20)
Thomas Sowell _Jewish World Review_
The Scandal of "Scandals"

| | | |
| --- | --- | --- |
| | "words can never prevail in a film. Words are by nature of the medium hand-maiden to the images... Picture over-powers sound, & the eye out-paces the ear. We process visual information so much faster than we process sound that while the ear is listening to the slow drum-beat of words, the eye is impatiently scanning for fresh images... What keeps us watching a talking-head documentary is the same thing that holds us when we watch talking heads, otherwise known as close-ups, in a theatrical film: sub-text. Not what the person is saying but what he is feeling. Bad as film is for expressing facts or ideas, it is unparalleled for conveying emotion." --- Jon Boorstin 1996 _Making Movies Work_ pp 190-191 | |
2007-05-09
2007-05-08 19:38PDT (2007-05-08 22:38EDT) (2007-05-09 02:38GMT)
Paula Pant _Colorado Daily_
Coffee, pills and cold showers as students cram for finals
2007-05-09
Keith Riley & Jamie Marsden _USA Today_
Guest-workers feel they have a right to stay in the USA: Even while displacing capable US citizens
"This is my family's fifth year living and working in the USA. My wife, Karen, and I came here on an L-1B visa, a temporary worker permit for non-U.S. citizens who work for international companies with U.S. offices. Karen is a registered nurse, and I am an engineer. Naturally, Karen, my two sons and I have come to consider this country home. Our youngest son, Aiden, was born in Cincinnati. We recently bought a house in Katy, Texas, and we have grown to love our community.Basically, we are living the American Dream. Unfortunately, all this may soon come to an end. My green card priority date, 2006 November, is back-logged by several years. My company, which is sponsoring this application, has been advised to move me into the H-1B visa, a visa for workers with highly specialized jobs. The L-1B visa is valid for a maximum of five years. The H-1B visa can be renewed until we finally can file our green card applications.My attorney filed for the H-1B visa on the first available date, April 2. Unfortunately, so did more than 100K other applicants. Our future will be decided by a computer that randomly picks visa numbers until it reaches about [85K]. Statistically, we have about a 50% chance of success. I find it almost impossible to explain to my family that our future will be decided this way. I have no idea how to explain to my youngest son, a U.S. citizen, that we might be forced to leave the country of his birth. Something must be done -- especially when the future of families can be decided by a lottery draw. An immigration bill before Congress increases the number of available H-1B visas. If Congress fails to act on this fiasco, our family -- which is attempting to legally obtain citizenship in this great nation -- might be forced to give up the American Dream.
USA Today's article 'Foreigners seeking high-skilled worker visas hope to beat the odds' glosses over the real issues with worker visas (News, May 1). The article almost makes it seem as if there is a crisis because U.S. Citizenship and Immigration Services recently got more than 123K applications for the H-1B worker visa. The truth is that these visas are being used to bring in cheap labor for businesses and to undermine American workers. Do you know that H-1B visa tech workers are paid, on average, $12K per year less than U.S. citizens working in the same position, according to the Center for Immigration Studies? How is this mathematically possible if companies are following the law? After all, the H-1B has a 'prevailing wage' requirement as well as requirements that jobs be posted for American workers before being given to an H-1B worker [except that it does NOT have effective requirements]. The simple answer is that the H-1B program has always been about cheap labor."
2007-05-09
"Gene" _Salem Statesman Journal_
Common sense on immigration
2007-05-09
Michael Petek _Function Pix_
Head Teachers say UK schools are producing an "army of the unemployable"
2007-05-09
Jerry Seper _Washington Times_
Former judge criticizes sentences of Border Patrol agents
"The former commissioner of U.S. Customs and Border Protection, who helped organize the agency in 2003 as a part of the Department of Homeland Security, says the lengthy prison sentences handed 2 U.S. Border Patrol agents for shooting a fleeing drug-smuggling suspect were excessive. Robert S. Bonner, a former federal judge and veteran prosecutor who also headed the U.S. Customs Service and the Drug Enforcement Administration, is the highest ranking current or former Homeland Security official to publicly criticize the prosecution and conviction of agents Ignacio Ramos and Jose Alonso Compean... Ramos, 37, and Compean, 28, were sentenced in January to 11- and 12-year prison terms, respectively, for shooting Osbaldo Aldrete-Davila, a Mexican national, as he fled near Fabens, TX, into Mexico after abandoning 743 pounds of marijuana... The sentences have drawn widespread criticism from some members of Congress, 90 of whom are co-sponsors of a bill by representative Duncan Hunter, California Republican, calling for a congressional pardon. Representative Dana Rohrabacher, California Republican, has asked President Bush to pardon the agents. Leaders of the Border Patrol's rank-and-file agents also unanimously voted a no-confidence resolution against Chief David V. Aguilar, citing, among other things, his willingness to believe the 'perjured allegations' of criminal aliens over his own agents in this case and others."
2007-05-09 (5767 Iyar 21)
Walter E. Williams _Jewish World Review_
Temperamental minimum wage
"The first fundamental law of demand postulates that the lower the price of something, the more will be demanded, and the higher the price, the less will be demanded. To my knowledge, there are no known exceptions to the law of demand. That was until last Fall when 650 economists, including several Nobel Laureates, signed a letter calling for an increase in the minimum wage... Maybe these economists, like House Speaker Nancy Pelosi, see the law of demand as being somewhat temperamental -- sometimes having an effect and sometimes not. This would be like a physicist suggesting that the velocity of light, in a vacuum, is temperamental -- sometimes a constant and sometimes not... Many minimum wage supporters, like the Speaker, are hypocrites, but most supporters are decent people with an honest concern for the well-being of their fellow man. True compassion for our fellow man requires that we examine not the intentions behind public policy but the effects of that policy. There's no question that Congress can mandate the minimum wage at which a person is hired, but Congress hasn't found a way to mandate that a person have a level of productivity commensurate with the wage. Moreover, Congress hasn't chosen to mandate that an employer hire a person whose productivity is less than the minimum wage. This means higher minimum wages cause unemployment for the least-skilled workers."
2007-05-09
_Numbers USA_
He'd kill for a good tech job (pdf)

| | | |
| --- | --- | --- |
| | "A marked decrease in enrollment in 1933 resulted in a lay-off of instructors. Those faculty members who remained faced considerable reductions in salaries that were already 'perceptibly below that of 1st class institutions'. Conradi cautioned the Board of Control that highly trained teachers who possessed the characteristics & personalities desired by the college 'usually cannot be found at the bargain counters', but his remarks concerning salaries were to no avail." --- Robin Jeanne Sellers 1995 _Femina Perfecta_ pg 220 (referencing Edward Conradi _President's Report to the Board of Control_ 1934-10-19 pg 14 & 1938-09-28 pg 6; 1933-03-17 _Florida Flambeau_; William G. Dodd 1958-1959 "Florida State College for Women: Notes on the Formative Years" pg 112) | |
2007-05-10
2007-05-10 05:30PST (08:30EST) (13:30GMT)
Subri Raman & Tony Sznoluch _DoL ETA_
un-employment insurance weekly claims report
current press release
"The advance number of actual initial claims under state programs, unadjusted, totaled 273,425 in the week ending May 5, an increase of 5,849 from the previous week. There were 317,239 initial claims in the comparable week in 2006. The advance unadjusted insured unemployment rate was 1.9% during the week ending April 28, unchanged from the prior week. The advance unadjusted number for persons claiming UI benefits in state programs totaled 2,455,262, an increase of 7,205 from the preceding week. A year earlier, the rate was 1.8% and the volume was 2,297,774. Extended benefits were not available in any state during the week ending April 21."
graphs
2007-05-10 05:53PDT (08:53EDT) (12:53GMT)
Sue Moncure _University of Delaware_
Mark J. Miller
"He said he felt he came full circle when he returned to France to teach as a visiting professor at the Institut d'Etudes Politiques de Lyon in 2005. Immigration was an 'esoteric topic', in those early days, Miller said, and did not attract much attention when he was in graduate school at the University of Wisconsin, where he received bachelor's, master's and doctoral degrees. He received a scholarship from the French government for research on immigrant political participation in Western Europe at L'Ecole des Hautes Etudes en Sciences Sociales in Paris, writing his dissertation on foreign worker participation and representation in France, Switzerland and Germany. 'I did a historical overview of migration and guest workers, and what I discovered was that the system was not working out as planned and anticipated. Instead of leaving, many workers formed settlements in their adopted countries and were becoming a political force.', Miller said. His research attracted attention and he was asked to discuss his findings with a Justice Department task force on illegal Mexican immigration in 1977. That was the first of many such sessions during his career, testifying before Congress and several U.S. commissions, consulting with the U.S. departments of State and Labor, the International Labor Organization and the United Nations. Thirty years later, the debate has changed, and immigration has become a political issue, Miller said, with an estimated 12M-14M illegal immigrants in the United States. He considers himself a centrist on immigration issues, and much of his current research concerns the use of sanctions against companies that hire illegal immigrants. Among the measures he recommends is counterfeit-resistant documentation to prove eligibility and requiring companies to maintain records. 'Migration, radical minorities and their integration or lack of it into society and security are major concerns facing developed countries.', Miller said. 'Populations are becoming increasingly diverse, and events, like immigrant marches in the United States, under-score the significance of migration.'"
2007-05-10 06:03PDT (09:03EDT) (13:30GMT)
_CNN_
Pasadenanow "local news" reporters work in India
Los Angeles Times
Canoe
"The British news agency Reuters runs an operation in the technology capital of Bangalore that churns out Wall Street stories based on news releases. Macpherson appears to be the first to out-source community journalism -- work that by definition has been done by reporters who walk the streets they cover. Macpherson said his web site, which he runs out of his house, gets about 45K unique readers per month but is not yet profitable. Up until now, his main help has consisted of his wife and an intern."
2007-05-10
Gillian Flaccus _Houston Chronicle_/_AP_
Engineer found guilty of exporting US defense technology to Red China
Seattle Post Intelligencer
San Jose Mercury News
San Diego Union-Tribune
Forbes
"Jurors convicted a [Red Chinese-born] engineer Thursday of conspiring to export U.S. defense technology to [Red China], including data on an electronic propulsion system that could make submarines virtually undetectable. Chi Mak also was found guilty of being an unregistered foreign agent. Prosecutors had dropped a charge of actually exporting defense articles... Authorities believe Mak, a naturalized U.S. citizen, took thousands of pages of documents from his employer, Power Paragon of Anaheim, and gave them to his brother, who passed them along to Chinese authorities for years. Mak was arrested in 2005 in Los Angeles after FBI agents stopped his brother and sister-in-law as they boarded a flight to Hong Kong. Investigators said they found three encrypted CDs in their luggage containing sensitive military documents."
2007-05-10
Jane Chastain _World Net Daily_
How to pick the next president
"There were 10 candidates on stage, but the pundits told us that it was all about the big 3: Giuliani, McCain and Romney. Well, the big 3 left a lot to be desired..."
2007-05-10 08:01PDT (11:01EDT) (15:01GMT)
Robert Schroeder _MarketWatch_
Prices on imports to USA were up 1.3% in April, up 1.9% in last 12 months: Petroleum up 6.5%
2007-05-10 08:01PDT (11:01EDT) (15:01GMT)
Greg Robb _MarketWatch_
Trade deficit widened 10.4% in March
BEA press release
2007-05-10
Edwin Meese & Matthew Spalding _Heritage Foundation_
Essential Requirements for Immigration Reform
2007-05-10
Edwin S. Rubenstein _V Dare_
Affirmative action: Curing the USA of WASP doctors
"White male medical school graduates declined from 10,064 in 1980 to 5,678 in 2004. As a share of med school graduates, white males fell from more than two-thirds (69.6%) to just above one-third (36.8%) over that period. (Source: Association of American Medical Colleges, Minorities in Medical Education: Facts and Figures 2005, 2005, Figures 15 and 17, pdf]... Total enrollment in U.S. medical schools has remained virtually unchanged for more than 20 years: in the range of 65K to 67K. Yet the AAMC's Dr. Cohen and other observers have warned of an over-supply of physicians in some communities. Behind this apparent anomaly: immigrant doctors. The number of foreign-born physicians practicing or doing their residencies in the U.S. has more than tripled since 1970. Nationally, an astonishing 23% of all physicians are foreign. The heaviest concentration of foreign medical graduates in 2005 was in New Jersey (39.6% of doctors); New York (38.6%); Florida (33.6%); and Illinois (32.3%). Most foreign doctors come here on the J-1 guest worker visa. J-1 visa holders are required to return to their native countries after completing their hospital residency, and practice there before applying to return to the U.S.A. But most don't go back: A loop-hole allows them to stay if they are hired by a hospital in a rural or inner city neighborhood. And public policy has stimulated physician demand in exactly these areas. Additionally, in recent years doctors from India, Pakistan and other countries have by-passed the J-1 entirely. Instead, they are securing an H1-B, which doesn't require rural or inner-city service, and are working in the big urban areas also preferred by most native-born MDs for professional and life-style reasons."
2007-05-10 12:17PDT (15:17EDT) (19:17GMT)
Greg Robb _MarketWatch_
US federal government surplus rose to $177.7G in April, as extortion payments poured in
"The surplus is slightly higher than the $176G forecast by the Congressional Budget Office last week. It is much higher than the $118.8G surplus recorded in 2006 April. For the fiscal year so far, the deficit is $80.8G, down more than 50% from the $184.1G deficit at this time last year... The CBO said the deficit for the fiscal year, which ends in September, would likely be between $150G and $200G. The deficit was $248G last year... Interest on the federal debt totaled $25.7G in April and is up $227.7G so far this fiscal year."
2007-05-10
Ed Taylor _East Valley Tribune_
Per capita income has faltered in Arizona
"While Arizona's per capita income stood at 95% of the national average in 1971, today it is only 87% of the U.S. average, said Lee McPheters, who also is a professor of economics at the school... Arizona's ranking... has slipped from #36 in 1995 to #39 this year... 'That gives you something to think about because we have had a full court press on economic development,', he said. 'As one of the fastest growing states in the country (in population)... we have a per capita number which simply doesn't seem to budge.' Contributing to Arizona's lagging per capital income are several factors, he said. They include an under-representation of jobs in high-wage sectors such as manufacturing and management; the ability of some businesses to recruit workers from out of state without paying wages as high as they would command elsewhere; and relatively low participation in the labor force by Arizona's population, an indication of a higher rate of early retirement... He said Arizona already ranks #10 in the nation in exports per worker because of its strong high-tech and aerospace sectors. 'We need to start thinking about globalization as a two-way street.', he said. 'The way most people think about globalization right now is you have cheap imports coming in, and we're losing jobs to the rest of the world. But it's also about high-tech exports.' He also said foreign-born migrant workers, widely viewed as a threat to the economy, can be a positive factor. Although Arizona attracts many low-skilled migrants, he said the state also ranks 11th in the nation in attracting H1B visa workers, who have high skill levels."
2007-05-10 (5767 Iyar 22)
Thomas Sowell _Jewish World Review_
The harm of putting symbolism above thought
"One of the reasons people don't bother to stop and think is that symbolism lets them feel good about themselves. They can go through life leaving havoc in their wake, while enjoying a warm glow of self-approval."

| | | |
| --- | --- | --- |
| | "When Adam Smith talked of 'enterprise', he had in mind as the typical unit the small individual business in which the owner, perhaps with the aid of a few apprentices or workers [did the work. In corporations] the directors of such companies... being the managers rather of other people's money than of their own, it cannot well be expected that they should watch over it with the same anxious vigilance... Negligence and profusion, therefore, must always prevail, more or less, in the management of such a company." --- Adolf A. Berle & Gardiner C. Means | |
2007-05-11
2007-05-11
_Network World_
Cisco accused of illegal race, color and national origin discrimination
Business Week
Akron Beacon Journal
Examiner
Los Angeles Times
Orlando Sentinel
compilation: "The U.S. Equal Employment Opportunity Commission is urging Cisco Systems Inc. to settle allegations of racial discrimination against 5 minority job applicants or else face a law-suit from the agency. The applicants' law-suit claims they were passed over for jobs that were instead given to less-qualified white applicants. The plaintiffs claim they were denied employment despite scoring higher on an internal Cisco applicant ranking system than those who got jobs. Cisco said that 43% of its roughly 28,500 U.S. workers identified themselves as ethnic minorities. It employs 12,230 minority workers in the U.S.A. Of that, 10,152 are Asian, 1,242 are Hispanic and 758 are black. Cisco said the number of black employees increased by 12% over last year and is the company's fastest-growing segment of new employees."
2007-05-11 08:38PDT (11:38EDT) (15:38GMT)
Rex Nutting _MarketWatch_
PPI rose 0.7%: Core PPI did not change
BLS PPI data
2007-05-11 10:46PDT (13:46EDT) (17:46GMT)
Greg Robb _MarketWatch_
US retail sales fell 0.2% in April
census bureau data release
2007-05-11 12:27PDT (15:27EDT) (19:27GMT)
Peter Henderson, Tim McLaughlin, Andy Sullivan & Al Yoon _Yahoo!_/_Reuters_
Misery lures opportunists at foreclosure auctions
"A record level of home foreclosures has hit the U.S. housing sector after years of reckless lending to risky borrowers. To those on the courthouse steps, that spells opportunity. Unlike during the Great Depression, investors are still eager to enter the market... Before she got into foreclosure investing, Vu went door to door asking homeowners if they wanted to to sell. That could draw an angry response. On the court-house steps, she doesn't have to worry about anyone slamming the door in her face. The former owners have usually moved out, and they don't show up at the auction. Their dreams and struggles are reduced to a sheaf of filings at the county clerk's office 2 blocks away."
2007-05-11 (5767 Iyar 23)
Caroline B. Glick _Jewish World Review_
Why are Israel and her allies continuing to frame debates and policies based on enemy propaganda?

| | | |
| --- | --- | --- |
| | "Beliefs must always come before policies, practices, and goals. The latter must always be altered if they are seen to violate fundamental beliefs. The only sacred cow of an organization should be its basic philosophy of doing business." --- Thomas Watson 2 | |
2007-05-12
2007-05-12
David Sirota _Working Assets_
Journalism Becomes Stenography: From NAFTA to Iraq to The Secret Trade Deal
"The weekend in Washington is traditionally reserved for the media royalty to put its mark on public policy, and in the wake of the secret trade deal agreed on by a handful of senior Democratic lawmakers and the Bush administration, the propaganda system is working overtime, both to downplay any concerns and to trumpet the deal without any scrutiny at all. Most stories include none of the many voices -- both on Capitol Hill and among the grassroots of the country -- who are raising questions about a far-reaching trade agreement ironed out in complete secrecy. Those stories that do include any voices of concern bury those voices, and lead with triumphalist Bush officials and K Street lobbyists cheering from the office suites of Washington. Meanwhile, the pundit class is on the offensive, pushing this deal in as aggressive and as fact-deprived a way as it pushed the Iraq War and NAFTA... Of course, none of the reporters [praising] the deal on Thursday has actually seen the language of the agreement... because the specific legislative language is still being kept secret."

| | | |
| --- | --- | --- |
| | "You are responsible for your actions, and this responsibility will not always be an easy one... Ask yourself: If the full glare of examination by associates, friends, even family, were to focus on your decision, would you remain comfortable with it? If you think you would, it probably is the right decision." --- Thomas Watson 1 | |
2007-05-13
2007-05-13
Eunice Moscoso or alternate e-mail address _Austin American Statesman_
H-1B visa program has been easily abused
"The vast majority of companies that hire foreign workers through the H-1B visa program do not have to prove, or even declare, that they have searched for American workers first... 'At the very least, there should be an attempt to find an American.', said Russell Harrison, a lobbyist for IEEE-USA, which represents engineers and computer programmers. 'It was an oversight of Congress when they failed to include it.'... The vast majority of businesses that use the program are not H-1B dependent. Those companies are required only to post a notice on a company web site, newsletter or job board that they intend to hire a foreign worker, Labor Department officials said... Ron Hira, a professor of public policy at the Rochester Institute of Technology, said that such examples are 'false advertising' because such elite students account for only about 3% to 5% of H-1B visa holders. 'We're not talking about a very large share. It's not representative of what goes on with the H-1B program.', he said."

| | | |
| --- | --- | --- |
| | "While a territory, the English common law prevailed in Washington, & thus continued after her admission in 1889. The rules of evidence in criminal cases in courts of the US sitting there, consequently, are those of the common law. US v Reid 21 How 361 @263 & 366, 13 LEd 1023-1025; Logan v US 144 US 263 @301, 36 LEd 429 @442, 12 SCtRep 617; Rosen v US 245 US 467, 62 LEd 406, 38 SCtRep 148; Withaup v US 62 CCA 328, 127 F 530 @534; Robinson v US (CCA 9th) 292 F 683 @685." --- Olmstead v US | |
2007-05-14
2007-05-14
Norm Matloff _H-1B/ L-1/ Off-Shoring e-News-Letter_
questioning article from the Austin American Statesman
The Austin American Statesman used to run a number of articles quoting critics of the H-1B program. It's been a while, but the one enclosed below is pretty good. (This apparently is from the Cox News wire service, also a frequent source of quotes from the anti-H-1B side.) I have a few comments:
"The regulations are not the issue. The issue for the companies is that they have a shortage of qualified workers.", said John Palafoutas, chief lobbyist for the American Electronic Association [AeA], a technology trade association.
Back in the 1990s, the industry lobbyists at least tried to back up their "shortage" claims with formal studies. Of course, these studies were funded by the industry, thus not worth much, but it's interesting that in their PR campaign this year, they're not even doing that. They just say they have a shortage, and expect people to believe them. Yet, as I've pointed out, the BusinessWeek study showed that starting salaries for new graduates in computer science and electrical engineering have been flat since 1999 (adjusted for inflation). That clearly shows there's no shortage.
Chris Bentley, a spokesman for the U.S. Citizenship and Immigration Services [USCIS], said the visa program has several rules that protect American workers, including a requirement that employers pay foreign workers the prevailing wage for the job so they won't abuse the program to import cheaper labor.
The legally required prevailing wage is well below market wage, due to huge loop-holes.
Ted Ruthizer, chair of the business immigration group at Kramer Levin Naftalis & Frankel in New York, said that requiring all companies to search for Americans before applying for H-1B visas would "severely restrict" the program and keep companies from hiring the best people. For example, he said a company that wants to hire a foreign citizen who is the valedictorian at the Massachusetts Institute of Technology to be a research scientist could have to settle for an American with lesser qualifications.
Hey, folks, this isn't high school. I doubt that MIT has such thing as a valedictorian. But much more importantly, this immigration lawyer knows full well that what he's saying is egregiously misleading. Here's why: Presumably this company would want to hire such a brilliant person permanently, not just as a temp. Thus they would want to sponsor the worker for a green card. And guess what? Employer-sponsored green cards DO require employers to give hiring priority to Americans before the sponsoring a foreign national for a green card. IOW, the proposal for H-1B which he is saying would be too restrictive IS EXACTLY WHAT EMPLOYERS ARE DOING NOW FOR GREEN CARDS -- without complaint. Of course, there are loop-holes in the green card law too, but my point is that this lawyer knows what he is saying is nonsense. And he knows that the readers of this article do NOT know this, and a lack of knowledge which he is exploiting. Note that there is also a special visa, the O-1, for outstanding talents. A top student in the setting described by that immigration lawyer would typically have published research in a number of highly selective research conferences, often with a Best Paper award, and would get letters from famous people saying, "X is one of the top PhDs nationwide to come out this year, his research is already being widely cited, etc.", suitable for O-1. I strongly support the immigration of such people, and have acted on it personally on many occasions, helping foreign nationals of outstanding talent get jobs and green cards in the U.S.A. But only a tiny fraction of H-1Bs are in this category, as Ron Hira's comment points out.
Norm
2007-05-14
Charles E. Grassley
Grassley and Durbin ask for details on companies' use of H-1B visas
"Senators Chuck Grassley and Richard Durbin today asked the top nine foreign based companies in 2006 that used nearly 20K of the available H-1B visas to disclose further details about their work-force and their use of the special visa program. 'More and more it appears that companies are using H-1B visas to displace qualified, American workers.', Grassley said. 'Now, as we move closer to debate on an immigration bill, I continue to hear how people want to increase the number of H-1B visas that are available to companies. Considering the high amount of fraud and abuse in the visa program, we need to take a good, hard look at the employers who are using H-1B visas and how they are using them.' 'Supporters claim the goal of the H-1B program is to help the American economy by allowing companies to hire needed foreign workers. The reality is that too many H-1B visas are being used to facilitate the out-sourcing of American jobs to other countries.', Durbin said. 'We have to look at the system that generates these visas and the way they are used. This legislation will help protect American workers first by stopping H-1Bs from being exploited and used as out-sourcing visas.' The letters are part of an effort to determine if the H-1B program is being used for its intended purpose which is to fill a worker shortage for a temporary time period. He said that he expects the companies to cooperate and answer his questions to ensure that accurate information is being used as Congress begins debate on new immigration policy. Grassley and Durbin recently introduced legislation that would over-haul the H-1B and L-1 visa programs to give priority to American workers and crack down on unscrupulous employers who deprive qualified Americans of high-skill jobs."
2007-05-14
Suzanne Gamboa _AP_/_Fort Wayne News-Sentinel_
Visas for high-tech guest-workers draw query
Forbes
KSTP abc
Washington Post
Channel Insider
eWeek
McAllen Monitor
PC World/Network World/ IDG
News Factor
CIO Today
SlashDot
2007-05-14
_Programmers Guild_
Senators Durbin & Grassley question top H-1B abusers
"Programmers Guild rebuttal to Compete 'America': If 'abuse' includes hiring H-1b without first demonstrating an attempt to recruit qualified Americans, then abuse occurs in over 99% of H-1b petitions. If 'abuse' includes paying a wage substantially below what average Americans earn in the same job classifications, then about 80% of H-1b petitions qualify as abuse, by paying Level 1, 17th percentile wages. If 'abuse' includes engaging in statistically discriminatory hiring practices based on nationality, then virtually all Indian bodyshops are abusing the H-1b program. If 'abuse' includes first hiring H-1b workers and then submitting their resumes to U.S. job openings -- in direct competition with American workers -- then most bodyshops are abusing the H-1b program. Which begs the question, how does Compete America define 'abuse'? Furthermore, why is Compete AMERICA concerned with this inquiry? None of the 9 entities are AMERICAN companies -- most are based in India. Compete AMERICA should support this inquiry as potential unfair competition with AMERICAN firms that COMPETE for available H-1b visas..."
2007-05-14
William Matthews _Defense News_
"Double Decline" forecast for US engineers
"Time for companies to begin recruiting. Time for the annual story about the shortage of engineers. Except there really isn't a shortage of engineers in the United States. At least not yet. Never the less, aerospace and defense companies are sounding the alarm over shortages they fear [are] coming... According to the Bureau of Labor Statistics, the number of U.S. engineering students has been steadily increasing since 2000. The number of unemployed engineers is abnormally high, says demographer Michael Teitelbaum. A shortage would produce nearly full employment among engineers. And the most telling number, perhaps, pay for engineers is not rising rapidly, as it did during previous shortages... One appeal of smaller companies is the possibility of receiving stock options that may make them rich if the company develops valuable new technology. Many new graduates 'prefer high risk and possibly high reward over going with an established, steady employer', Gertler said. Annalisa Weigel, an assistant professor of aeronautics, astronautics and engineering systems at the Massachusetts Institute of Technology, observes the same phenomenon. 'I can't begin to count the number of students' who return from internships with major aerospace and defense companies disillusioned with their experience, she said. 'It takes too long to get things done, the bureaucracy is too big, the work-force is too old, the working conditions are dull, the offices are unexciting -- those are common complaints.' By contrast, students thought it was exciting and 'cool' to intern with companies like Blue Origin, a small, 7-year-old Seattle-based company building a 3-man space-craft and aiming make space flight affordable... Salary increases for aerospace engineers have been modest, according to Terrell. Average pay was $69K in 2000 and about $84K in 2004. That's for all engineers, not just new graduates, he said. These raises -- about 4% a year -- indicate 'there's no general shortage of engineers', said Vivek Wadhwa, an adjunct professor at Duke University... In fact, 'a lot of really qualified engineers are unemployed', Wadhwa said. 'If there was a shortage, [companies] would be taking every available hand.'"
2007-05-14
Frosty Wooldridge _American Chronicle_
Dropping American to 3rd world poverty
"'I suppose you think I'm the enemy', he said, 'because I have taken one of your out-sourced jobs as well as an entire factory of workers here in India. However, we can make the product cheaper than you Americans. Your artificially high wages can not compete with our labor market. Besides, it's time Americans drop their artificially high standard of living to the poverty levels of the rest of the world.' I wrote back, 'Is it possible that you maintain an artificially low standard of living by sustaining an artificially high over-population level of 1.1G people? Wouldn't India be better off with only 300M like America? Wouldn't China be better off with 300M instead of 1.3G? Wouldn't Bangladesh with 129M people in a land-mass the size of Ohio be better off with only a million? Wouldn't your standard of living rise to the level of a First World country if you had a smaller population?'... None the less, he made an cogent point. America IS dropping its standard of living for all its citizens as this country suffers an invasion by millions of immigrants annually. Most people don't realize the world population grows by 77M annually which creates an endless line awaiting entry into the portals of America. Since 1965 when the Immigration Reform Act opened the flood-gates to 1M immigrants annually, we have been inundated with over 70M. Still the world grows out of control with no end in sight... H-1B and L-1 visas removed one million U.S. jobs in the past 10 years. In-sourcing, out-sourcing and off-shoring of American jobs have left millions of us in unemployment lines. To top that off, legal and illegal immigrants sent $61G to their home countries last year. That's $20G to Mexico, $25G to South America and $16G to Asia. Finally the drug trade annually siphons $100G in hard currency out of the United States. And the coup de Gras from last year was the cost of the Iraq War at a $544G budget spending deficit. Not withstanding, high school and college kids can't find jobs because 12M to 20M illegal aliens already work them... As we import over 2M legal and illegal immigrants annually, yes, we diminish our own work force into the lowest standards of living. 'Over-population can be avoided only if borders are secure; otherwise poor and overpopulated nations will export their excess to richer and less populated nations. It is time to turn our attention to this problem.', [wrote] Garret Hardin."
2007-05-14
James Gover & Paul Huray _IEEE USA_
educating 21st century engineers (pdf)
"...In 2000, the world was annually generating 2 exabytes of data -- equivalent to about 250 books for every man, woman and child on earth. To put this rate in context: since the beginning of history, humanity has created a total of 12 exabytes. Furthermore, in 2000, it was estimated that the next 12 data exabytes would be generated by 2002. Although the total amount of collected information is now doubling during the period of an engineering education, 99% of this information is unusable because of the inability to distinguish what is high quality and accurate. (Jaroslave Pelikan) Most engineering disciplines are creating so much new knowledge that a National Academy of Engineering study listed the half-life of engineering knowledge as about equal to the time of an engineering education. Some fields, like IT, are moving even faster. IOW, by the time new engineers matriculate, about half of what they have learned is obsolete. We must find a way to keep U.S. engineers on the forefront of practical knowledge, even while they are in school..."
2007-05-14
_Wilmington Star_
Rising exports put dent in US trade deficit
"It looks as if the huge trade deficit, which swelled to a record $765.3G last year, could slowly decrease. Over half of the 9.1M vehicles General Motors produced last year were sold in foreign countries. More KFC fast food restaurants are opening in [Red China] now than in the United States... This year, for the first time, Standard & Poor's expects the 500 companies in its benchmark stock index to generate more than half of their sales in foreign countries... it now looks as if the huge trade deficit, which swelled to a record $765.3G last year, could gradually decrease. The trade gap widened in March, mostly because of higher prices for imported oil, but the vast disparity between what Americans import and export is expected to narrow, which would allow trade to contribute to economic growth in the United States for the first time in more than a decade."
2007-05-14 (5767 Iyar 26)
Rabbi Doctor Asher Meir _Jewish World Review_
Slander in self-defense

| | | |
| --- | --- | --- |
| | "The maxim of unclean hands comes from courts of equity. [See Creath v Sims 5 How 192 @204, 12 LEd 111 @117; Kennett v Chambers 14 How 38 @49, 14 LEd 316 @321; Randall v Howard, 2 Black 585 @586, 17 LEd 269 @270; Wheeler v Sage 1 Wall 518 @530, 17 LEd 646 @649; Dent v Ferguson 132 US 50 @64, 33 LEd 242 @247, 10 SCtRep 13; Pope Mfg Co v Gormully 144 US 224 @236, 36 LEd 414 @419, 12 SCtRep 632; Miller v Ammon 145 US 421 @425, 36 LEd 759 @761, 12 SCtRep 884; Hazelton v Sheckells 202 US 71 @79, 50 LEd 939 @941, 26 SCtRep 567, 6 AnnCas 217. Compare International News Service v AP 248 US 215 @245, 63 LEd 211 @223, 2 ALR 293, 39 SCtRep 68.] But the principle prevails also in courts of law. Its common application is in civil actions between private parties. Where the gov't is the actor, the reasons for applying it are even more persuasive. Where the remedies invoked are those of the criminal law, the reasons are compelling. [Compare State v Simmons 39 Kan 262 @264 & 265, 18 Pac 177; State v Miller 44 MO App 159 @163 & 164; Re Robinson 29 NE 135, 8 LRA 398, 26 AmStRep 378, 45 NW 267; Harris v State 15 TX App 629 @ 634, 635 & 639.]" --- Olmstead v US | |
2007-05-15
2007-05-15
Patrick Thibodeau _InfoWorld_/_ComputerWorld_/_IDG_
Senators repeat that off-shore firms are biggest H-1B abusers: Especially off-shore bodyshops
"Foreign-based companies that specialize in off-shoring U.S. technology jobs received 30% of visas last year... The top user of H-1B visas is India-based Infosys Technologies, which received 4,908 visas in the 2006 fiscal year. It was followed by Wipro, which received 4,002 visas, and Tata Consultancy Services, with 3,046... John Miano, the Guild's founder, said in an e-mailed statement that he is glad to see Senate 'taking an interest in what actually goes on in the H-1B program. Most discussion of H-1B takes place at the spin level. Lobbyists want Congress to make a decision based upon this being a program for the world's best and brightest and highly skilled. That spin sounds wonderful but the reality is this does not describe the H-1B program.'... One thing that Grassley and Durbin accomplished is getting the U.S. Citizenship and Immigration Services (USCIS) to provide data on how H-1B visas are used. Hira, and other researchers, have repeatedly voiced frustration over the lack of H-1B usage data coming from federal officials. Researchers have, instead, turned to prevailing wage reports collected by the U.S. Department of Labor by H-1B applicants for information... Other companies receiving letters from the senators, and the number of H-1B visas they received in 2006, include: Satyam Computer Services, 2,880; Patni Computer Systems, 1,391; Larsen & Toubro Infotech, 947; I-Flex Solutions, 817 ;Tech Mahindra Americas, 770; and Mphasis, 751... Electronic Data Systems in Plano Texas, owns a majority share of Mphasis. And I-Flex is a majority owned subsidiary of Oracle."
2007-05-15 08:00PDT (11:00EDT) (15:00GMT)
Robert Schroeder _MarketWatch_
Monthly capital flows into USA fell
treasury department press release
2007-05-15
Peter Elstrom _Business Week_
Crack-down on Indian bodyshops
2007-05-15 10:43PDT (13:43EDT) (17:43GMT)
Julie Farby _All Head-Line News_
Congressional approval rate fell to 29%
"te remains steady at 33%, a new Gallup poll finds that only 29% of Americans say they approve of Congress, down from 33% a month ago. While congressional approval rates peaked at 37% in February, the approval rate in May fell to a record-low 29%, with the other 64% saying they disapprove of the way Congress is handling its job."
2007-05-15
Daniel A. Mica _The Hill_
Know your audience and find a dance partner
"elected officials generally have two issue categories: conscience and politics/economics... When it comes to [issues of conscience], it is extremely difficult -- if not impossible -- to convince a member to change his or her mind, unless there is significant new information... virtually every elected official has his or her own 'special interest'... House Commerce Committee Chairman Harley Staggers (D-WV), said to me, 'In my state, I have a large coal interest, and coal is my base. As long as I support coal, I am OK. I can vote on any other issue any way I want. Every member has his coal. It seems to me as if senior citizens are your coal.' Then Staggers said, 'Never ask a member to vote against his coal.' Suffice it to say, advocates should know and respect a member's 'coal'... no member likes to be caught in unnecessary and controversial votes... It would have been much better for the groups to fight their battle amongst themselves and to go to the Congress with a solution that gave modest relief to each side, allowing members the opportunity to avoid a major fight... If possible, find a 'dance partner' among your traditional opponents and approach the Congress with something that represents the best interest of each party and involves good public policy. Take a reasonable piece of the pie, and put off the major battles for another day. If you do not, you risk not only failing to get what you want, but also losing a great deal."
2007-05-15 12:57PDT (15:57EDT) (19:57GMT)
Anne Broache _CNET_/_ZD Net_
Lieberman & Hagel propose unlimited H-1Bs for those with master's or doctor's degrees
"A new U.S. Senate proposal would allow limitless H-1B visas and green cards for foreigners with master's degrees or higher in any field from an American university -- or anyone with such credentials in the science, technology, engineering or math fields from abroad. Like other competing proposals in Congress right now, the [UNSkilled Worker Immigration and UNFairness Act], introduced on Tuesday by senators Joseph Lieberman (I-CT) and Chuck Hagel (R-NE), also proposes raising the existing annual cap on the controversial H-1B visas from 65K to 115K for fiscal year 2007. That number could climb by 20% in each subsequent year, to as high as 180K, if the previous year's quota was exhausted... It would also broaden the exemption from the H-1B limit beyond just those with advanced degrees to include foreigners with 'medical specialty certification based on post-doctoral training and experience in the United States'... Senator Maria Cantwell (D-WA), who counts M$ in her constituency, also co-sponsored the bill... John Miano, founder of the Programmers Guild, a group that is concerned about foreigners displacing American computer programmers, said the proposal's exemptions would essentially amount to unlimited visas, rendering the cap all but useless. 'Get a master's degree in basket weaving, and you're eligible to stay.', he said in a telephone interview Tuesday. 'It's bad policy.' The bill would also fail to curb abuses of the system, Miano said. For instance, critics of the H-1B system have long balked at a provision in the law that says the Labor Department can only screen visa petitions for completeness and 'obvious inaccuracies'. The new bill would allow the department to investigate 'clear indicators of fraud or misrepresentation of material fact'. That's not a huge change, because one of the more frequently fabricated claims on such forms is the wage level that an H-1B recipient will be paid, Miano said. 'The only way I know that is because I went back and looked up the data.', he said. 'If you just look at the numbers, is it really a clear indication?' Groups like Miano's have said the H-1B system suffers from fraud and abuse and is in need of serious repair. They have looked more favorably upon a bill introduced earlier this year by senators Chuck Grassley (R-IA) and Dick Durbin (D-IL) that attempts to prevent H-1B abuse by imposing a number of new obligations on employers. High-tech companies, however, have voiced concern that those obligations are too overbearing. Among other things, employers would have to certify [not actually prove but merely assert] that they had made a good faith effort to hire an American before taking on an H-1B worker and that the foreigner was not displacing a prospective U.S. worker. That bill's sponsors on Monday issued inquiries to a number of Indian companies, targeting statistics showing some of them were among the top 20 H-1B recipients last year."
2007-05-15
Jim Snyder _The Hill_
Business and academic executives lobbying for cheap labor
"But for law-makers, a key question remains: Is immigration 'reform' worth the political risk? 'I don't see a clear path.', said one lobbyist who supports comprehensive immigration reform but requested anonymity in order to speak more freely. 'This is a tough issue for a lot of people.' Senate Majority Leader Harry Reid (D-NV) has set a dead-line this week to start the debate on immigration reform. The place-holder bill is now the measure that passed the Senate last year... Meanwhile, high-tech companies are lobbying on another hot-button issue: They want to increase the number of H-1B visas available. There are [over] 85K H-1B visas issued this year, but that's not enough to meet demand, high-tech lobbyists say. Critics argue that high-tech companies want cheaper foreign labor... The consensus on K Street seems to lean against the immigration reform measure ever reaching President Bush's desk. But [pessimists] say that big, complicated measures like this one often seem hopeless in part because of political posturing before a compromise is worked out."
2007-05-15
Chris Murphy & Marianne Kolbasuk McGee _Information Week_/_CMP_
Majority of US staffs of Indian bodyshops are on H-1B visas
"Infosys, Wipro, and Satyam all rely on the H-1B guest worker visas for the majority of their U.S. employees, according to filings this month with the Securities and Exchange Commission. These Indian companies' extensive use of H-1B visas is facing increased scrutiny as politicians make the issue a flashpoint in the political debate over H-1B reform. This week, U.S. senators Chuck Grassley, R-IA, and Dick Durbin, D-IL -- both of whom sit on the Senate Judiciary Committee's immigration subcommittee -- accused the Indian companies of using H-1B visas to, in Grassley's words, 'displace qualified American workers'. They sent letters to the CEOs of the top 9 foreign-based visa users, including Infosys, Wipro, and Tata, asking for details about how they use their H-1B visas. Tata Consultancy Services employs about 8K foreign nationals working in the U.S.A. on H-1B visas, said a company executive, and Infosys has 7,100, not including business process out-sourcing workers or subsidiaries, according to SEC filings. Wipro and Satyam don't cite specific numbers in their SEC filings, but note that H-1B workers make up the vast majority of their U.S. staff... [Infosys's] visa expenses were $11M for the 3 months ended June 30, compared with $3M for the 3 months ended 2006 March 31... All 4 of these companies derive the majority of their income from the U.S.A... InfoSys, for example, got 19% of its total revenue from its top 5 clients the past year. TCS each year applies for 'the exact number' of H-1B workers that the company estimates it needs to send to the U.S.A. for client engagements... That's been ranging from about 1K to 2K H-1B visa petitions per year. He said the company has been fortunate in getting the number of visas it needs. The company has about 8K H-1B visa workers in the U.S.A. right now. Typically, those people are assigned to project work that lasts 6 months to 12 months... About 99% of TCS's H-1B workers return to India, rather than seek green cards, or permanent residency, to stay in the U.S.A., said Padmanabhan."
2007-05-15 13:09PDT (16:09EDT) (20:09GMT)
George Leopold _EE Times_/_CMP_
Various H-1B bills seek to trim abuses, raise cap, cut cap
2007-05-15 14:04PDT (17:04EDT) (21:04GMT)
Rex Nutting _MarketWatch_
Home builders' confidence fell to 16-year low
2007-05-15 14:15PDT (17:15EDT) (21:15GMT)
Dennis Moore _Forbes_/_AFX_
Fed's Randall Kroszner says developing countries must reform to reverse capital out-flow
"In 2005, the last year for which good statistics are available, the developing countries received $720G of inward investment. But that was dwarfed by the $1.2T of outward investment going back to the world's major financial centers."
2007-05-15
Carl Pope _Huffington Post_
Are these trade agreements free or fair?
"That's right -- the trade economists the Times quoted stated quite calmly that since 1995 trade has, overall, slowed down US economic growth. Why? Because the deals we have been negotiating have been so heavily stacked in favor of corporations that want to produce over-seas and import into the USA."
2007-05-15
William R. Hawkins _American Economic Alert_
US policy elites supine in the face of Red Chinese trade cheating
"The U.S. goods trade deficit with [Red China] was $232.5G in 2006, an increase of $31G over 2005, and an amount that accounts for over one-third of the entire U.S. trade deficit. [Red Chinese] trade continues to be extremely lop-sided, with U.S. goods exports of only $55.2G in 2006 against imports of $287.8G -- more than a 5-1 negative ratio."
2007-05-15
"Bob" _PhDs_
Visas for High-Tech Workers Draw Query from Senators
2007-05-15
_Scotsman_
Correlation between excessive multi-vitamin consumption and prostate cancer: It was not found in men who took additional supplements of vitamins such as A, C and E
2007-05-15 (5767 Iyar 27)
Dennis Prager _Jewish World Review_
Israel did not lose in Lebanon and the USA has not lost in Iraq
2007-05-15 (5767 Iyar 27)
Thomas Sowell _Jewish World Review_
The anger of the left
"Particular issues can arouse passions here and there for anyone with any political views. But, for many on the left, indignation is not a sometime thing. It is a way of life. How often have you seen conservatives or libertarians take to the streets, shouting angry slogans? How often have conservative students on campus shouted down a visiting speaker or rioted to prevent the visitor from speaking at all?... Often it is an exercise in futility even to seek to find a principle behind the anger... If it is hard to find a principle behind what angers the left, it is not equally hard to find an attitude. Their greatest anger seems to be directed at people and things that thwart or undermine the social vision of the left, the political melodrama starring the left as saviors of the poor, the environment, and other busybody tasks that they have taken on. It seems to be the threat to their egos that they hate. And nothing is more of a threat to their desire to run other people's lives than the free market and its defenders."
2007-05-15 (5767 Iyar 27)
Caroline B. Glick _Jewish World Review_
Tolerating hypocrisy in Jerusalem

| | | |
| --- | --- | --- |
| | "Audiences prefer stories about characters who struggle through to some sort of victory or self-realization. This aesthetic -- the cinema of optimism & a strong narrative line -- is a defining trait of American movies." --- Paul Lucey 1996 _Story Sense_ pg 85 | |
2007-05-16
2007-05-16
Norm Matloff _H-1B/ L-1/ Off-Shoring e-News-Letter_
Durbin/Grassley bill news -- CORRECTION
Take the questions about lay-offs, for instance. I imagine those firms had a good laugh over that one, because rather than laying people off, these firms hire H-1Bs who are used to replace Americans who are laid off by the NON-Indian firms! But they can truthfully say they aren't laying people off, and will falsely look fine on that score.
The [Bank of India] is a good example of this. They've laid off Americans, and then contracted with the Indian H-1B/L-1 companies to replace the laid-off Americans. In some cases the bank even forced the laid-off Americans to train their foreign replacements, as a condition for getting their severance packages. I'll include excerpts from an article showing a specific case below, but it is only one of many, many examples. So you can see that it is pointless -- and from the Indian firms' POV a sweet irony -- for senator Grassley's office to ask these firms whether they've laid people off. Here is an excerpt from an article illustrating the issue. (Jim Gardner "Bank job: You're Fired, Now Go Train Your Replacement", San Francisco Business Times, 2002 November 22.)
Spreading some pre-holiday cheer, [Bank of India] this week announced that it is cutting 900 tech positions -- with the twist that some lay-off victims have to help train replacements if they want to get severance pay... The job cuts, 232 of them in the Bay Area, come as [Bank of India] is out-sourcing an increasing amount of tech work abroad, particularly to India. That has earned the Charlotte, NC-based institution the nick-name of Bank of India among disgruntled soon-to-be-ex-employees.Sure enough, dozens of Indian tech workers have been visiting [Bank of India's] major tech centers in Concord, Jacksonville, FL, and other cities around the country recently. They're getting training on work they'll do back at home for about half what departing employees are paid. The bank confirms that some laid-off workers are being required to help train new ones (and not speak to the media) as a condition of receiving train new ones (and not speak to the media) as a condition of receiving severance.
Norm
2007-05-16
_News & Observer_
Red China digs in against currency reform
Houston Chronicle
Wall Street Journal
San Diego Union-Tribune
"[Red Chinese] officials on Tuesday ruled out major changes demanded by U.S. law-makers in Beijing's currency controls ahead of a high-level meeting and called on critics in Congress not to politicize trade disputes... A senior Finance Ministry official said [Red China] wouldn't permit a back-lash against financial markets and its 'harmonious society', using Beijing's term for efforts to spread [Red China's] new prosperity to its poor majority... Paulson faces pressure from American law-makers who blame low-cost Chinese imports and a $232.5G U.S. trade deficit with [Red China] last year for the loss of U.S. manufacturing jobs."
2007-06-16
Amy Schatz & Jackie Calmes _Wall Street Journal_
Republican Debate in Columbua, SC, Focused on Conservative Credentials
"Colorado representative Tom Tancredo, who has built a largely single-issue candidacy based on his hard-line opposition to illegal immigration, accused the 3 leading contenders of being soft on the issue. Mr. Giuliani joked that no one had ever accused him of being soft. But he later took heated umbrage at a suggestion by Texas representative Ron Paul that U.S. bombings in Iraq, in Saddam Hussein's time, helped contribute to the terrorist attacks of 9/11. 'I don't think I've heard that before and I've heard some pretty absurd explanations for Sept. 11.', Mr. Giuliani said. To the audience's loud applause, he asked Mr. Paul to withdraw his remarks. The congressman declined to do so, standing by his contention that U.S. actions abroad historically have had 'blow-back' when they infuriate populations... Mr. Tancredo quipped that faced with suspects who might have information about an attack, 'I'm looking for Jack Bauer at that time' -- a reference to the star character in the hit Fox TV drama '24' who often tortures suspects for information..."
2007-05-16
Gary North _Lew Rockwell_
Debt: An Inescapable Concept
"This does not solve the problem of Asian central banks, whose purchases of T-bills can affect interest rates in the United States. By creating a massive inflation-driven boom in [Red China], the Bank of China has created a situation in which the boom-bust cycle spreads from [Red China] to its trading partners. By making capital available to Western consumers, [Red China's] central bank has fanned the West's consumer boom. Americans take advantage of the bargains, while Chinese workers do without. This is mercantilism, and it leads to misallocated capital. It is now an international phenomenon."
2007-05-16 08:00PDT (11:00EDT) (15:00GMT)
Ben Ames _PC World_/_IDG_
NY is suing Dell for fraud
MarketWatch
"The law-suit alleges that Dell misled its customers by applying high credit rates to their computer purchases although it had promised cheap financing. The suit also alleges that Dell failed to deliver rebates, warranties and technical support as simply as it had promised, according to the law-suit filed Tuesday in Albany County Supreme Court by New York state Attorney General Andrew Cuomo."
2007-05-16
Marianne Kolbasuk McGee _Information Week_/_CMP_
Lieberman & Hagel float another version of their H-1B expansion proposal with a few weak reforms
"'The 2 most important provisions of Durbin-Grassley are missing from Lieberman-Hagel.', Hira wrote in an e-mail to InformationWeek. Those 2 provisions missing from the latest reform bill but included in Durbin-Grassley legislation are focused on 'fixing the prevailing wage' and 'ensuring there is a labor market test for all firms to prevent displacement of U.S. workers and ensure good faith efforts of recruiting and hiring US workers', he wrote. Many employers who use H-1B visa workers skirt around paying those people the prevailing wages expected by Americans doing the same work in the U.S, critics of the H-1B program charge."
2007-05-16
Patrick Thibodeau _ComputerWorld_/_IDG_
H-1B battle remains at boiling point
2007-05-16
Kurt Hyde _New American_
interview of Kurt Hyde
"Americans have regularly been forced by their employers to train the foreigners who would be taking over their jobs. Fox News reported on a particularly tragic example of job displacement that took place in 2003: 'Kevin Flanagan, a computer programmer with Bank of America, was fired from his job after being forced to train his replacement, an Indian worker who was taking over Flanagan's job as part of Bank of America's effort to replace its American work-force with foreign labor. Flanagan walked outside into his office parking lot and shot himself to death.' The Fox News account continued: 'Even a 2002 report by the undersecretary for technology at the Department of Commerce, which found that several years of data did not support the IT industry lobbyists' claim of a critical worker shortage, could not stop Congress from issuing another 684,189 H-1B and L-1 [temporary-work] visas that year.' Mr. Robert Sanchez is a critic of employment-based visas because foreign workers are displacing American workers. Mr. Sanchez is a computer engineer who was displaced from his job by a company-sponsored H-1B program. He now publishes a free on-line news-letter entitled The Job Destruction Newsletter, which he produces, edits, and e-mails regularly, usually daily...
Robert Sanchez: ...H visas were used mostly for unskilled laborers until the passage of the 1976 Eilberg Amendment which allowed universities to declare perpetual shortages of professors. H-1B was passed in 1990 and allowed for the importation of a broad range of white-collar workers such as engineers, scientists, programmers, nurses, physicians, pharmacists, actuaries, and even fashion models. H-1B and L-1 visas were codified into international trade laws in 1994 when the United States agreed to the movement of 'natural persons' under the General Agreement on Trade and Services (GATS). The L-1 visa program began in 1970 to allow for intercompany transfers of business managers, executives, and other types of workers of trans-national companies... One way to force employers to comply with the law would be for them to be required to post cash bonds for the H-1B visas they obtain for individuals. The bond money wouldn't be refunded until the company shows documentation to prove that the H-1B departed from the United States."
2007-05-16 (5767 Iyar 28)
David Casstevens _Jewish World Review_
Search led to family, diary, and a cause
2007-05-16 (5767 Iyar 28)
Thomas Sowell _Jewish World Review_
Presumptions on the left
"Elites are all too prone to over-estimate the importance of the fact that they average more knowledge per person than the rest of the population -- and under-estimate the fact that their total knowledge is so much less than that of the rest of the population... The ignorance of people with Ph.D.s is still ignorance, the prejudices of educated elites are still prejudices, and for those with one percent of a society's knowledge to be dictating to those with the other 99% is still an absurdity."
2007-05-16 (5767 Iyar 28)
Walter E. Williams _Jewish World Review_
Things to think about

| | | |
| --- | --- | --- |
| | "There is no defeat in death, Master Bruce. Victory comes in defending what we know is right while we still live." --- Alfred Pennyworth (Michael Gough) 1997 in "Batman & Robin" screen-play by "Akiva Goldsman" & others :B-) | |
2007-05-17
2007-05-17 02:16PDT (05:16EDT) (09:16GMT)
Rob Sanchez _Job Destruction News-Letter_ #1694

"Senators Hagel and Lieberman introduced another bill to increase the H-1B cap. These Senators leave no doubt who is calling the shots -- this from the Lieberman website: The Lieberman-Hagel bill enjoys support from a wide-range of businesses technology groups, including M$ Corporation and Compete America. Some of its most pernicious features are as follows:
* Increases the H-1B cap to 115K.
* Allows for increases to the cap based on a "market-based escalator" that allows the limit to rise to 180K.
* Exempts from the H-1B cap graduate degree holders from both U.S. and foreign universities.
* Exempts medical specialists.
* Gives similar exemptions to Green Card caps.
* Allows immediate family members to come to the U.S. with authorizations to work. This provision is probably the worst part of the bill because of its multiplicative effect on work visas and of course other side-effects of immigration including chain migration, anchor babies, strain on infrastucture and resources, overpopulation etc.
* Gives a few perfunctory fraud protections. I almost laughed when I saw that the bill authorizes the DoL to hire 200 more employees to over-see the huge influx of visas. The bill doesn't specify how many actual investigators will be hired to root out fraud -- it just says 200 more bureaucrats."
2007-05-17 05:30PST (08:30EST) (13:30GMT)
Subri Raman & Tony Sznoluch _DoL ETA_
un-employment insurance weekly claims report
current press release
"The advance number of actual initial claims under state programs, unadjusted, totaled 256,289 in the week ending May 12, a decrease of 18,420 from the previous week. There were 288,972 initial claims in the comparable week in 2006. The advance unadjusted insured unemployment rate was 1.7% during the week ending May 5, a decrease of 0.2 percentage point from the prior week. The advance unadjusted number for persons claiming UI benefits in state programs totaled 2,292,918, a decrease of 158,528 from the preceding week. A year earlier, the rate was 1.7% and the volume was 2,227,582. Extended benefits were not available in any state during the week ending April 28."
graphs
2007-05-17
_Network World_
Why US young people are not going into IT: There's little employment
2007-05-17 14:05PDT (17:05EDT) (21:05GMT)
_Washington Post_
Senate conspiracy on immigration law perversion
QUESTION: Senator Kennedy, could you tell us what the agreement is on the H1B visas that is in the bill?
Ted Kennedy: Well, there's provisions in here for H1B, and there's been others that have indicated that they wanted to see an expansion of that program. There have been some members who have been concerned about the fact that some of the existing H1B now that are in existence have been more involved in shipping jobs over-seas rather than creating jobs here. And there's been some concern about whether there's been a depression about workers that have gotten the H-1B on American workers. But we understand, I think, all of us do that we're going -- this is an evolving issue. I'm not sure that we've sort of reached our final position on it. There's still a few items such as this, but I think senator Kyl and others, all of us have talked about this, and I expect that there will be probably -- perhaps a proposal will be offered on behalf of those of us that are here on the floor. It's being sort of being reviewed at the current -- at the time. I think there's a sense that there's going to be an enhanced, obviously, traction and an enhanced posture and position for very skilled workers to enter the United States under this legislation... Want to talk about H-1B?
Kyl: Sure. I'm sorry.
Ted Kennedy: H1B...
QUESTION: H1B visas...
Kyl: In the legislation itself, it goes from the 65K a day to 115K.
QUESTION: How does this process work for illegal immigrants to be here legally working, whether or not they become citizens? For all the 10, 12 [million] illegal people living here and working, what's next for them?
Kyl: You're talking about the illegal immigrants here today.
QUESTION: Right. What's the process?
Kyl: To make it very succinct, all of the people who are here illegally today will have an opportunity to present themselves to our government. And if they have not committed serious crimes, will be able to receive a probationary document which enables them to be in the United States legally.
2007-05-17
Matthew Mosk _Washington Post_
Disclosure forms show that most presidential hopefuls are wealthy
Ron Paul and Alden Link are not mentioned in the article.
Ron Paul 2008
Alden Link for president 2008
Alden Link for president 2008

| | | |
| --- | --- | --- |
| | "Many adults in America need someone with whom they can identify, someone self-reliant & unafraid, someone who is symbolic of what we all know to be right. At least for a period of the film, they can revel in the character's efforts to combat wrong; & his eventual success, his victory over evil, may well serve to give people a needed boost & perhaps also a gentle reminder of our shared ideals." --- Chuck Norris 1996 _The Secret Power Within_ pg 176 | |
2007-05-18
2007-05-18
Norm Matloff _H-1B/ L-1/ Off-Shoring e-News-Letter_
Indian firms whine to press about Grassley letters
"Earlier this week, senator Grassley caused quite a stir by sending letters to 9 prominent H-1B-using Indian firms [who, of all firms, worldwide, received the highest numbers of H-1Bs in the most recent year for which data is available], asking for information on wages they pay, age, relation to Indian parent firms vs. American subsidiaries and so on. Senator Grassley's interest apparently arises the Indian firms' use of H-1B as an off-shoring vehicle, especially given the remark by India's Minister of Commerce Kamal Nath that H-1B is 'the out-sourcing visa'. Nath must greatly regret making that remark now. It's surprising that someone in such a high position in such a huge country would have such a tin ear politically. But apparently he didn't realize that referring to H-1B as 'the out-sourcing visa' would upset people in the U.S.A. so much. In [several] articles, you'll see Nath compound the issue, by asserting that senator Grassley has no standing to get involved in off-shoring issues. Make that TWO tin ears for Mr. Nath!... interesting quotes, including from a lobbying group of Indian-Americans [India-America PAC]... Indian firms are offended that only Indian firms received letters from senator Grassley [because Indian firms have been the ones using and abusing the highest numbers of them]. As I mentioned earlier this week, I concur with this; I felt that Grassley's zeroing in on the Indian firms was scape-goating; ALL the major firms using H-1Bs, whether Indian or American, use H-1Bs as a source of cheap labor. OTOH, as I said, Grassley seems to have really gotten interested in the use of H-1B for off-shoring. In this article and others, you see statements by the Indian firms that they are not 'misusing' the H-1B program, by which they mean that they are not violating the law. As I've said often, almost no firms, U.S. or Indian, violate the law, even though almost all of them [abuse] H-1Bs as cheap labor. The gaping loop-holes in the law and regs make this possible. Puri's statement that the Indian firms' responses to Grassley will actually clear them of illegality is undoubtedly correct. I believe it could make their position even stronger... Nath takes a somewhat threatening tone, again probably not a politically wise move on his part. I wonder if he will be in that office much longer. As to Nath's comments on the WTO, readers here should keep in mind that the U.S.A. has indeed ceded much of its autonomy -- some may say sovereignty -- by signing these international trade agreements. H-1B is most definitely written into those agreements. The conventional wisdom in DC, even among those who are critical of the H-1B program, is that the GATS treaty forbids congress from reducing the H-1B cap below 65K. I disagree with that interpretation [and so do I; there is no language requiring it, but merely allowing the USA congress to set the numbers...jgo], but you can see why Nath feels that Grassley has no business questioning the Indian companies on H-1B. (I don't agree with Kamal Nath either, of course.) There is also a comment that all this hoopla on H-1B is (pre-) election year politicking. That's not true, because the H-1B expansions have actually all come in election years -- the 1998 congressional election and the 2000 and 2004 presidential elections."
2007-05-18
_Washington Times_
senators Grassley and Durbin target heaviest abusers of high-tech visas
Miami Herald
Houston Chronicle
Wolters Kluwer CCH
CNN
2007-05-18
Frosty Wooldridge _American Chronicle_
What is America's future?
"What is our dangerous future? Where once immigration furnished men and women for building a nation, today, illegal and unrestricted mass immigration make a few wealthy at the expense of American citizens. Our own corporations are 'out-sourcing' and 'off-shoring' jobs to Third World countries -- thus leaving American citizens in unemployment lines. Honored meat-packing companies that were built by Americans -- bus illegal immigrants from Texas into food processing plants in Austin, Minnesota. Along with their cheap labor come drugs, TB, Leprosy and honor killings. Austin's schools struggle with foreign languages and Austin kids suffer. Our own Congress renewed the H-1B visa, which gave 890K American jobs in the past 10 years to foreigners. Little wonder our economy augured into the ground like a plane that lost its wings... The INS freed illegal alien Malvo who promptly killed 17 Americans. Via illegal immigration of 20M, we endure 7K new cases of leprosy in the past 3 years. We suffer a $8.5T national debt and 5.1% national unemployment, but we spend $68G resettling 2.3M immigrants each year when 14M of our own citizens can't find a job. Immigrants send $56G of our dollars -- $15G to Mexico, $25G to Latin America, $16G to Asia -- back to their home countries -- thus draining us of hard currency. This transfer of wealth is making this country poorer by the day. Consumer debt tops $2T. The average credit card sustains a $9,260.00 debt."
2007-05-18 05:11:14PDT (08:11:14EDT) (12:11:14GMT)
Ann McNett _Inside Bay Area_/_The Argus_
Most senators are not representing US citizens
"our federal government has been failing Americans on a massive scale, that illegals have been allowed to turn having anchor babies on U.S. soil into a welfare industry, and that I will never vote for another California Democrat, who have all but hung out shingles proclaiming, 'We betray Americans, we are the party for illegal aliens!' And finally, how sweet it is to be illegal [alien] in America!... Hillary Clinton has hired California Assembly Speaker Fabian Nunez as her national co-chair to help her open a gateway to the national illegal alien vote. Hasn't he done a marvelous job for them in our state? People who break the law to come here, and commit identity theft and fraud, will not stop at voting illegally to advance their agenda, which is not 'just to work'... Common sense and logic tell us our borders and ports must be secured before all else, if for no other reason than to stop the smuggling of drugs being allowed to flow like water across our borders and poison our children. Then the H-1b Visa program mess needs to be cleaned up, and then employers who illegally hire illegal aliens must be dealt with. Sanctuary cities must lose federal and state funding as mandated by law. Americans, give up your silence and show your majority."
2007-05-18 07:02PDT (10:02EDT) (14:02GMT)
Maggie McNeil _MarketWatch_
UMich consumer sentiment index rose from 87.1 in April to 88.7 in May
2007-05-18
_Raw Story_/_AFP_
Senate and Bush conspire in illegal alien amnesty bill
2007-05-18 14:21:39PDT (17:21:39EDT) (21:21:39GMT)<
Donna Smith _Reuters_
US immigration perversion proposal criticized from left and right
2007-05-18 15:00PDT (18:00EDT) (22:00GMT)
Lou Dobbs _CNN_
Amnesty Deal Blasted: Opposition From Left & Right; Worker Verification Doubts; Rewarding Illegal Alien Students
2007-05-18
Paul McDougall _Information Week_/_CMP_
Tech workers fund drive to block H-1B increase
2007-05-18
Michael Feldman _High Performance Computing_
Labor Pains
"Recently though, senators Chuck Grassley and Richard Durbin introduced legislation that would overhaul the H-1B visa program to give priority to American workers and crack down on employers who are abusing the program. On Monday, the 2 Senators sent a letter to the top 9 foreign-based companies using H-1B visas, requesting that they disclose more details about their work-force and their use of the visa program... But in reality the wages paid to a foreign worker often end up being much lower than what a domestic worker would have received. This is the result of the rather employer-friendly formula devised by the Department of Labor to calculate prevailing wages for H-1B positions. The Programmers Guild, an advocacy group for professional IT workers, estimates that 80% of H-1B holders are paid substantially less than their U.S. counterparts. By using the H-1B program to get cheap high-tech labor, wage expectations are being lowered for both employer and employee... Some H-1B visa holders are hired as off-shore agents for larger U.S. corporations, coordinating work that will be out-sourced to their native country... If there's a labor shortage in high-tech, why aren't wages rising? That's what's supposed to happen in a free market."
2007-05-18
Kim Berry _Programmers Guild_
India now denies their prior admission that they abuse H-1B by paying way below market compensation
2007-05-18 (5767 Sivan 01)
Rabbi Berel Wein _Jewish World Review_
Making opportunities count
2007-05-18/1997-05-18
_Locate Ancestors_
Lonnie Causseaux b: 1926-05-05 d: 1997-05-18 murdered while wearing his leg braces and sitting on his porch with his crutches leaning against the wall behind and next to him by one Gibson, member of Tallahassee Police Dept. who over-reacted to Causseaux having ordered a peeping-tom/code-nazi named PowderMiller away from his property
2007-05-18

| | |
| --- | --- |
| DJIA | 13,556.53 |
| S&P 500 | 1,522.75 |
| NASDAQ | 2,558.45 |
| 10-year US T-Bond | 4.80% |
| crude oil | 64.94 |
| gold | 662.00 |
| silver | 13.003 |
| platinum | 1,326.20 |
| palladium | 362.25 |
| copper | 0.2066562 |
| natgas | 7.944/MBTU |
| unleadedgasoline | NYMEX no longer trading |
| reformulatedgasoline | $2.4077/gal |
| heatingoil | $1.9152/gal |
I usually get this info from MarketWatch, which gets them from BigCharts.
| | | |
| --- | --- | --- |
| | "If you use a villain, make him a beaut. Make him strong, sensible, persuasive. The more powerful the antagonist, the greater the victory for the protagonist." --- John T. Kelley (quoted in Lew Hunter 1993 _ScreenWriting 434_ pg 74) | |
2007-05-19
2007-05-19
Davie R. Usher _Opinion Editorials_
Americans don't approve of president or congress
Gallup
"Congressional approval ratings in the latest Gallup polls place President Bush's rating 4% higher than the abysmal 29% approval rating for the 'new' Congress."
2007-05-19
Tom Abate _San Francisco Chronicle_
Kennedy-Kyl immigration law perversion plan disliked by many
2007-05-19
Marianne Kolbasuk McGee & Chris Murphy _Information Week_/_CMP_
Indian bodyshops abuse H-1B visa program, but so does everyone else

| | | |
| --- | --- | --- |
| | "...all the evidence suggests that he granted safe haven not only to local Templars but also to members of the order fleeing persecution in other lands... It has, furthermore, been cogently argued that a Templar contingent did finght on [Robert the] Bruce's side at Bannockburn [in 1314] -- a suggestion that looks worthy of further research when it is remembered that the victorious Scots marched behind a tiny Ark-shaped reliquary [The Monymusk Reliquary, which may now be seen at the National Museum of Antiquities, Queen Street, Edinburgh.] at that famous battle. The favour that Bruce showed towards the Templars in Scotland, & the fact that many knights escaped arrest in England (because of a delay in implementing the papal bull there), made it possible for the order to go underground in the British Isles -- IOW to survive in a secret & hidden form rather than to be completely destroyed. For hundreds of years it has been rumoured that this secret survival took the form of Freemasonry -- a view supported by a specific Masonic tradition that the oldest Scottish lodge (Kilwinning) was founded by King Robert the Bruce after the battle of Bannockburn 'for the reception of those Knights Templar who had fled from France'." --- Graham Hancock 1992 _The Sign & the Seal_ pp 165-167 (citing John J. Robinson 1989, 1990 _Born in Blood_ pp 137, 138, 150-151, 153; Malcolm Barber _The Trial of the Templars_ pp 193-220; O.A. Haye 1865 _The Persecution of the Knights Templars_ pg 114; David Keys 1989-07-29 _The Independent_ pg 38; 1978 _Robert the Bruce_ pg 15; Alexander Horne 1972 _King Solomon's Temple in Masonic Tradition_ pg 25; Kenneth MacKenzie 1877, 1987 _The Royal Masonic Cyclopaedia_ pp 84, 325, 420-421, 593-594, 719-722; Hyginus Eugene Cardinale 1985 _Orders of Knighthood, Awards & the Holy See_ pp 27, 207-208) | |




2007-05-20

2007-05-20
_Pittsburgh Tribune-Review_
Kennedy-Kyl-Bush proposal: Amnesty is amnesty
"America's borders and sovereignty must be defended. And this amnesty bill must be defeated."

2007-05-20 11:35PDT (14:35EDT) (18:35GMT)
Doug Edelman _Conservative Voice_
Immigration bill is sell-out

2007-05-20
_Raw Story_/_AFP_
Immigration "compromise" is a slap in the face to hard-working US citizens
Capitol Hill Blue
"Republican Representative Tom Tancredo, a long-shot presidential candidate, called the plan 'a slap in the face' of hard-working Americans."

2007-05-20
Robert Bluey _Town Hall_
Kennedy tries to pull a fast one with immigration law perversion bill

2007-05-20
Angie C. Marek _US News & World Report_
Can congress shove through latest amnesty scam against wide-spread citizen objections?
"Representative Tom Tancredo, who has been pushing a crack-down on [illegal] immigration, tagged last week's compromise 'a blanket amnesty', because it would grant most of the 12M illegal [aliens] in the United States legal status..."

2007-05-20
John Brummett _NW Arkansas Morning News_
Debates generate memorable remarks
"Ron Paul, an admirably sincere libertarian, said that a real Republican in the Taft tradition would disengage from sticky entanglements around the world. He said America engenders hatred by its arrogant intervention. He asked how Americans would react if [Red China] built military bases here. He said terrorists were motivated by hatred of us because of our Mideast activities, including our bombing Iraq. He made worthy points. America has faults. The problem is that invoking those faults in the context of the war on terrorism could be interpreted as saying more than America is hardly blameless in a general sense. It could be interpreted as saying America is specifically to blame for the terrorist attack of 9-11. And that's outrageous."

2007-05-20
Steve Watson _Vive le Canada_
Amnesty plan drafted in secret by foreign stake-holders not even provided to most senators to read
Info Wars

2007-05-20
Geoff Whittington _Canada Free Press_
Ron Paul's constitutional message of limited government and fiscal responsibility is gaining momentum among the public
Ron Paul 2008

2007-05-20
_Washington Times_/_UPI_
Bush approval ratings dive on immigration law perversion plan
Post Chronicle

2007-05-20
_NY Times_
Employers Cite Problems With Immigration Bill After Crafting It
"The Labor Department estimates that 37% of all new jobs in the next decade will be filled by people with a high school education or less. Of the 10 occupations expected to see the largest job growth, only two require a college degree. On-the-job training is usually enough for the other occupations, like retail sales clerks, home health aides and food service workers, the department said."

2007-05-20
Chris Gegax _Minneapolis Star-Tribune_
Ron Paul deserves to be heard in debates
Ron Paul 2008

2007-05-20
jgo
Debate about immigration laws should include need to fully-employ bright, knowledgeable US citizens.



Many Americans are highly educated professionals whose skills play a vital role in our economy. They are typically either graduates of American universities who want to be employed in the United States after graduation to work or graduates of foreign universities seeking better opportunities. Quite a few have decades of experience under their belts.

These people provide the highly skilled professional labor that our businesses need to grow and remain competitive. Such workers often have advanced degrees in fields such as computer science, engineering, mathematics or the physical sciences. According to the National Center for Education Statistics, the numbers of US citizens earning degrees in these fields are over 270,000 per year and rising.

Unfortunately, current immigration law makes it increasingly difficult for these talented individuals to remain employed and fully exercise their abilities in the United States of America.

Like countless other science and tech professionals, I often hear my colleagues exclaim in frustration that they cannot find employers willing to give them an honest interview, let alone an employment offer. Why, just a couple months ago, Sona Shah, a naturalized US citizen from India, demonstrated the situation to a Congressional committee. She brought up a slide of some job ads, then, connecting her cellular phone to a speaker, called in response to one of them. The person on the other end of the line was very enthused about her interests, education, and experience, until she revealed that she is a US citizen.

We must encourage our own homegrown students to meet these demands, by fostering their interest in the fields of science, mathematics, engineering and technology. But we have to stop undermining their interest by doing what we can to make sure they have the opportunity for a fulfilling career.

Specialized worker visas, known as "H-1Bs" enable foreign-born workers, hundreds of whom don't have so much as a high school diploma, to work in the United States for up to 3 years, 6 years with a renewal, and even longer with year-to-year extensions. During that time, employers may sponsor them to immigrate permanently to the United States. But if they change employers, they must begin the permanent visa process again from square one. This keeps them docile and reluctant to ask for raises in keeping with inflation and what their US co-workers are earning.

The H-1B visa was created in 1990, in part at the behest of the National Science Foundation, an agency of the US government. Before that time, H visas were primarily used for unskilled labor. But the NSF wanted to drived down compensation, and discourage US students from earning PhDs. And that is exactly what the H-1B visa has done, by holding down compensation for graduate assistantships and fellowships to such a low level, that getting an advanced degree costs more in total than what one can reasonably expect to make in higher earnings over the rest of a life-time. Foreign students, on the other hand, have the added compensation of being better placed in line for a permanent visa or citizenship.

The annual cap on H-1B visas is now over 85,000, but, as the visa-holders either stay in the USA for 3 or 6 or 8 years, and many of them facilitate off-shoring, over a million careers in science and technology have been ruined.

The L-1B visa has no cap and can be used for up to 5 years for similar work as an intra-company transfer.

Lowering the H-1B visa cap and setting a reasonable L-1B cap is vital to maintaining our leadership in the world market. We must employ and develop the educated professionals whom we have trained if we hope to benefit from the skills that they have acquired. As these workers have been unable to remain employed in the United States, that knowledge and those skills have been turned to more menial tasks such as selling coffee by the cut, blue-jeans, suits, and cat-sitting. We are losing the substantial investment we have made in their education as well as the benefits of their contribution to the economy as consumers and taxpayers.

By fully employing America's best and brightest, we ensure that U.S. businesses have the most highly capable workers in their fields, helping America maintain its edge in an increasingly competitive global economy.

Fewer will become entrepreneurs.

Over the last several years, there has been many objections to bodyshopping. Unfortunately, the focus has been almost exclusively on the out-sourcing of low-paid manufacturing jobs rather than on the out-sourcing of our high-tech industries. Both have hurt the US economy and millions of US citizens.

If we do not create conditions that enable capable U.S. citizens to find and retain fulfilling, challenging employment, we will indeed find that our businesses are moving off-shore - not to find cheaper labor, but to find customers earning enough to buy their products.

The current focus on U.S. immigration policy gives us an opportunity to improve our immigration laws. I hope that as the debate over immigration policy proceeds it will mature and consider the needs of our professional and skilled labor community, whose energy and productivity keep us at the forefront of the increasingly competitive global economy.

References and sources:

* Digest of Education Statistics graphs of degrees earned

* NSF: "A growing influx of foreign PhDs into U.S. labor markets will hold down the level of PhD salaries to the extent that foreign students are attracted to U.S. doctoral programs as a way of immigrating to the U.S.A. A related point is that for this group the PhD salary premium is much higher [than it is for Americans], because it is based on BS-level pay in students' home nations versus PhD-level pay in the U.S.A... [If] doctoral studies are failing to appeal to a large (or growing) percentage of the best citizen baccalaureates, then a key issue is pay... A number of [the Americans] will select alternative career paths... For these baccalaureates, the effective premium for acquiring a PhD may actually be negative."
NBER souce 1
NBER source 2
UCOP.edu on Policy and Research Analysis Division of the NSF
"A decade after lambasting the National Science Foundation (NSF) for botching a study of the science job market, Congress has asked the agency to once again take on the politically risky task of predicting how many high-tech workers the United States will need over the next decade... Nonetheless, such projections can spark a political firestorm, as NSF learned after a 1987 study, led by Peter House, warned of a coming 'shortfall' of several hundred thousand scientists. After the forecast proved false, lawmakers questioned the agency's reputation for dispassionate analysis (Science, 1992 February 14, p. 788)."

* US Department of Labor's Strategic Plan (pdf) on page 35 states: "H-1B workers may be hired even when a qualified U.S. worker wants the job, and a U.S. worker can be displaced from the job in favor of the foreign worker."
more on this from the Programmers Guild

* H-1B visas are limited to
+ 1,400 nationals of Chile
+ 5,400 nationals of Singapore
+ 20,000 with master's and doctor's degrees from US colleges and universities
+ 58,200 with "bachelor's degrees or equivalent experience" from any hole-in-the-wall in the world
+ unlimited visas for those employed by non-profit research outfits
+ unlimited visas for those employed for local, state and federal research
+ unlimited visas for those employed by US colleges & universities
USCIS source
click "Current Non-Immigrant Worker Visa Cap" on the left
Read the table, and first 6 paragraphs.

* employment of software product developers has been stagnant according to the Bureau of Labor Statistics, whose figures include foreign workers in the USA.

* starting salaries for newly-graduated US science and tech workers have been similarly lack-luster

* meanwhile body-shopping continues to increase. Here's a summary of the whole story, with links to more news and academic articles.

| | | |
| --- | --- | --- |
| | "While the VC/NVA, who used ambush, booby traps, torture, assassination, & terrorism as his way of making war, was praised as a hero by some Americans, the US soldiers who referred to him as 'gook', 'slant-eye', or 'slope', were called racists & baby-killers by those same righteous citizens. It should come as no surprise to anyone that during those dark years many American service-men developed an antipathy for their own country-men that sometimes exceeded the outrage they harbored for their Communist enemy. Regardless of where their feelings were directed, the men who faced the Viet Cong & the NVA developed strong resentment & down-right hatred for an enemy who killed their comrades & was a constant threat to their own survival. Never the less, soldiering then, as always, was a business where there was still room for respect toward a worthy opponent. Although 'gook' was the most common term used for the VC/NVA (indeed for the VietNamese people as a whole), it was also common to call the VC 'Victor Charles', or 'Victor Charlie', using the letters V & C of the NATO phonetic alphabet. 'Mr. Charles' or 'Mr. Chuck', profoundly respectful terms, were also frequently used. Equal, indeed greater, respect was given to the troops from the North. Soldiers must eventually give their enemy his due, if for no other reason than to justify the losses he inflicted on the battle-field. It is also natural for winners as well as losers to give their enemies credit for being worthy opponents." --- Michael Lee Lanning & Dan Cragg 1994 January _Inside the VC & the NVA_ pg 227 | |
2007-05-21
2007-05-21
_NY Times_
quotes & votes of candidates on immigration
Tom Tancredo
Ron Paul
Alden Link for president 2008
Alden Link for president 2008
2007-05-21
_Christian Science Monitor_
summary of Kennedy/Kyle/Bush illegal alien amnesty bill
2007-05-21
_National Journal_
House and senate face packed schedule before Memorial Day recess
2007-05-21
Stephen Dinan & S.A. Miller _Washington Times_
Few senators support Kennedy/Kyle/Bush illegal alien amnesty bill
2007-05-21
Jim DeMint
10 reasons to oppose Kennedy/Kyl/Bush amnesty bill
2007-05-21
_SW Nebraska News_
Center for Immigration Studies corrects misconceptions about high-tech visas
2007-05-21
Frosty Wooldridge _News with Views_
You can and will stop America's suicide
"'No man in the wrong can stand up against a man in the right that keeps on a comin'.', Captain McDonald, Texas Rangers. On Thursday of last week, Senators Kennedy, John McCain, Jon Kyl, Mel Martinez, Arlen Spector, Lindsey Graham and others cut a deal to kill the United States of America. They voted to end the rule of law, make lawlessness lawful and gave amnesty to 20M to 30M illegal aliens. In S1348"
2007-05-21
Jim Snyder _The Hill_
Many looking to tweak, not kill the reprehensible immigration law perversion bill
2007-05-21
Joe Murray _Daily Bulletin_
Soul searching, Iraq and Ron Paul
"Congressman Ron Paul (R-TX) is the only GOP presidential candidate that has opposed the war in Iraq from its inception. When asked whether he was out of step with the party whose nomination he is seeking, Paul laid all his cards on the table. 'Well, I think the party has lost its way, because the conservative wing of the Republican Party always advocated a noninterventionist foreign policy.', asserted Paul. Noting it was about 40 years ago when Republicans were elected to bring about a 'peace with honor', Paul argued, 'There's a strong tradition of being anti-war in the Republican Party. It is the constitutional position. It is the advice of the Founders to follow a non-interventionist foreign policy, stay out of entangling alliances...' Such candor and honesty was unexpected in a forum where the name of the game is symbolism over substance. But Paul soon hit a nerve. 'We don't understand the irrationality of Middle Eastern politics.', the congressman explained. 'So right now, we're building an embassy in Iraq that's bigger than the Vatican. We're building 14 permanent bases. What would we say here if [Red China] was doing this in our country or in the Gulf of Mexico? We need to look at what we do from the perspective of what would happen if somebody else did it to us.' Wendell Goler, a Fox News moderator at the debate, quickly asked Paul, if he was 'suggesting we invited the 2001/09/11 attack'. In answering, Paul added the one element that has been missing in American foreign policy for the last few years -- reflection. 'I'm suggesting that we listen to the people who attacked us and the reason they did it...', answered Paul. It appeared Paul had been reading the poetry of Robert Burns, who once wrote God's purest blessing is the ability 'to see ourselves as others see us'... According to Pat Buchanan, a Pew Research survey conducted a year after the march on Baghdad showed '31% of Turks, 46% of Pakistanis, 66% of Moroccans, and fully 70% of Jordanians believed that suicide bombings of U.S. troops in Iraq were justified'. It does not end here. Many Arabic countries had expressed regret that Iraq had not put up a stiffer resistance, and bin Laden was producing poll numbers that would be the envy of any presidential candidate, Republican and Democrat alike. This is not the fruit of a sound foreign policy."
2007-05-21 15:54PDT (18:54EDT) (22:54GMT)
William L. Watts _MarketWatch_
Senate begins immigration debate: Tech execs admit it's not about merit
"A provision that would change the way visas are distributed to a merit-oriented points system has high-tech firms and others that rely on H-1B visas used by skilled workers up in arms. 'We believe the merit system will take key personnel decision-making out of the hands of U.S. employers, who must be able to seek out and offer employment based on which skilled professionals would best meet specific business needs.', said a statement issued by Compete America, a coalition of business groups and large corporations, including high-tech heavy-weights Google Inc., M$, Motorola Inc, and Oracle Corp."
2007-05-21
Ron Fraser _The Trumpet_
Reciprocal trade, mercantilism, and national security
"In the founding days of the nation, Alexander Hamilton delivered his 'Report on Manufactures'. A former aide to Washington, Hamilton had noted a profound strategic weakness during America's war of revolution: The country had simply been dependent upon a foreign nation, France, for the provision of armaments. Hamilton determined to mend this great national weakness. 'Not only the wealth, but the independence and security of a country, appear to be materially connected with the prosperity of manufactures.', he wrote. 'Every nation...ought to endeavor to possess within itself all the essentials of a national supply. These comprise the means of subsistence, habitation, clothing and defense.' Subsequent U.S. governments followed Hamilton's dictum on national self-sufficiency for over 100 years. The result was that by the start of World War 1 in 1914, the U.S.A. had become the wealthiest single nation on Earth. As Patrick S. Buchanan rightly observed, 'The self-sufficiency and industrial power Hamiltonian policies created enabled us to rearm in security, crush the Axis in four years, rebuild Europe and Japan, and out-last the Soviet empire in a Cold War, while meeting all the needs of our people.' (American Conservative 2003 Aug. 11)... Author Pat Choate, in his book Agents of Influence, lists the following levels of dependence that the U.S.A. now has on foreign countries for the supply of strategically critical goods: metalworking machinery - 51%; engines and power equipment - 56%; computer equipment - 70%; communications equipment - 67%; semiconductors and electronics - 64%. The U.S.A. has become, once again, dependent on foreign imports to sustain its military. And it prefers to have it so! Believe it or not, both the Pentagon and U.S. industrialists joined forces in back in 2003 to oppose legislation that would have required a 65% American content in weapons procured for the country's defense. That is military and economic suicide!"
2007-05-21
Norm Matloff _H-1B/ L-1/ Off-Shoring e-News-Letter_
no one likes the reprehensible immigration law perversion (Bush/Kennedy/Kyl) bill
...many organizations that have been lobbying for more liberal immigration policies are very upset with the draft bill on [reprehensible immigration law perversion that was furtively hatched by Kennedy, Kyl, Bush and some of the other usual suspects in secret]. My comments here will of course focus mainly on the H-1B visa and employer-sponsored green cards. The bill definitely includes a huge expansion of the H-1B program. As you all know, I consider that to be completely unwarranted, as the tech employers across the board -- large and small, U.S. and Indian-owned -- use it for cheap labor. But of course the industry likes this part of the bill. What they complain about below is that the bill would replace the current portion of immigration law that allows employers to sponsor foreign workers for green cards with a point system. By giving more points to people who are engineers, have advanced degrees and so on, the bill would appear, on the surface, to be exactly what the employers want. So why are they screaming? One of the industry's chief lobbyists answers this way:
"Under the current system", Mr. Hoffman said, "you need an employer to sponsor you for a green card. Under the point system, you would not need an employer as a sponsor. An individual would get points for special skills, but those skills may not match the demand. You can't hire a chemical engineer to do the work of a software engineer."
That answer doesn't really address the issue, as the point system could be changed from year to year, with a list of "shortage occupations". Actually, the bill's proposed H-2C visa would have such a list, and it has been used with H-1B before. So Hoffman's objection doesn't hold water. Instead, the hidden agenda here is, as always, the AGE issue. As I've explained before, one of the dirty little secrets about H-1B and employer-sponsored green cards is that they are used as a vehicle to avoid hiring older American workers, where "older" means age 40 or even 35. Younger means cheaper, of course. So, from Hoffman's point of view, the problem is that a points system would bring in software engineers but they would be OLD, and thus would be too expensive. Hoffman can scream all he wants about ideological issues such as employers versus government deciding on who comes here, but what he won't tell you is that his biggest concern is age. A slight digression from H-1B: The point system would also largely replace many of the current law's provisions for family immigration. I think many of the players here don't understand how huge an issue that will be politically. The Asian-American political groups have made this a top priority over the years (back to the 1980s, when it was first proposed to remove the ability of naturalized U.S. citizens to sponsor their adult siblings for immigration). These groups have always prevailed in the past whenever such a proposal is made. (The arguments made by these lobbying groups about "family values" are just cover. The real issue is political power; more immigrants of a given ethnicity means more power for that group.) House Speaker Nancy Pelosi represents a heavily Chinese-American district, and I believe that she would treat this as a deal breaker, as much as she wants [reprehensible immigration law perversion] to go through. I believe that the current bill's section eliminating the ability to sponsor adult siblings for immigration will be one of the first to be removed from the bill.
Norm
2007-05-21
_Old Atlantic LightHouse_
Kennedy Leftist Awakening: Irreversible Change by Immigration

| | | |
| --- | --- | --- |
| | "The glory of the Roman Republic had long been exemplified by its concept of the citizen-soldier-legislator. A large percentage of the republic were small farmers, ready & willing to leave their plows & take up arms in defense of their country. Lucius Quintius Cincinnatus embodied this ideal when he answered the call of duty & led the Romans to victory in 458BE, then returned to the simplicity of his farm immediately thereafter." --- James Wasserman 2002 _The Templars & the Assassins_ pg 34 | |
2007-05-22
2007-05-22 04:00PDT (07:00EDT) (11:00GMT)
Carolyn Lochhead _San Francisco Chronicle_
Latest reprehensible immigration law perversion deal appears to be unraveling
Scripps
2007-05-22
Frosty Wooldridge _Human Events_
America's dangerous future
2007-05-22
Chosun Ilbo e-mail
Korean students in USA are under threat from "Chindians"
"When the school opened in 1998, Korean students accounted for 80% of enrollment. Now, Chinese students make up 70% of students there. 'Since 2003, private tutoring has become explosively popular among Chinese parents.', says CCB principal Choi Jong-seung. [As it has been among Japanese for decades...jgo]... an influx of Chinese and Indian students have emerged as rivals for Korean students when it comes to places at university and jobs... The biggest issue for students is how many Advanced Placement (AP) courses they should take. Besides good school records and high SAT scores, the number of AP courses is a critical factor in admission to Ivy League universities. Most Korean students take 4 to 7 AP courses."
2007-05-22
Patrick J. Buchanan _Human Events_
path to national suicide
Conservative Voice
"Last week, senators meeting in secret produced a bill to legalize our 12M to 20M illegal aliens. If a path to citizenship becomes law, nothing will stop the next invasion. As President Bush acknowledges, 6M tried to breach our Southern border in his first 5 years. One in 12 -- 500K -- had a criminal record. According to the Census Bureau, from mid-2005 to mid-2006, the U.S. minority population rose 2.4M, to exceed 100M. Hispanics, 1 percent of the population in 1950, are now 14.4%. Their total number has soared 25% since 2000 alone. The Asian population has also grown by 25% since 2000. The number of white kids of school age fell 4%, however. Half the children 5 and younger in the United States are now minorities... In the 1990s, for the first time since the Spanish came, whites left California. 2M departed. From 2005 July 1, to 2006 July 1, 100K more packed up and headed back whence their fathers came. The 'Anglo' population of the Golden State is down to 43% and falling fast. White folks are now a minority in Texas and New Mexico. In Arizona, Hispanics account for over half the population under 20... while the black and Hispanic population combined is now 85M -- 5 times what it was in 1960 -- half of all black and Hispanic kids drop out of high school."
2007-05-22
Patrick J. Buchanan _Sioux Falls Argus Leader_
Why are our allies now our deadly foes?: What Ron Paul said
Pittsburgh Tribune-Review
"As Michael Steele, GOP spokesman, was saying that Paul probably should be cut out of future debates, the running tally of votes by Fox News viewers was showing Ron Paul, with 30%, the winner of the debate. Brother Hannity seemed startled and perplexed by the votes being text-messaged in the thousands to Fox News, saying Paul won, Romney was second, Rudy third and McCain far down the track at 4%. When Ron Paul said the 9-11 killers were 'over here because we are over there', he was not excusing the mass murderers of 3K Americans. He was explaining [some of] the roots of hatred out of which the suicide-killers came."
2007-05-22 16:00PDT (19:00EDT) (23:00GMT)
Paul E. Almeida _Red Orbit_/_AFL-CIO DPE_
Kennedy-Kyl-Bush proposal is bad news for college grads
Yahoo!
"The [reprehensible immigration law perversion] bill makes college graduates with math, science and engineering degrees likely to be counted among the losers. The U.S. Senate and the White House propose increasing the number of H1-B high-tech visas to give new grads' jobs away. Paul E. Almeida, President of the Department for Professional Employees, AFL-CIO (DPE), said: 'If you are soon to be a college graduate interested in computer or information science, math and engineering, or are parents helping your children get one of these degrees, you should ask your Senator how expanding the number of H1-B visas will be good for you.' According to the U.S. Department of Education and the Computing Research Association [CRA], U.S. students have answered the call to major in the core disciplines critical to the high-tech industry. U.S. colleges and universities are graduating over 300K students each year with bachelors, masters or PhDs in computer or information science, math and engineering. At current rates, the supply of graduates will exceed the Department of Labor's projections for average yearly high tech job creation over the next 8 years -- expected to reach barely 120K jobs yearly. The justification for a massive expansion of the H-1B program is industry's claim of widespread and pervasive shortages of qualified workers. No independent, unbiased, statistical evidence substantiates their claims. If shortages existed, IT wages should have escalated sharply. They haven't... Almeida commented: 'If there were truly a need for the best and the brightest to receive an H1-B visa, deciding who receives them wouldn't be done by a lottery, as it is now. H1-B visas wouldn't be issued to hotel managers, farm managers, hotel front office supervisors, and restaurant managers, as is the case. Business argues that it needs to attract the best and the brightest. When Congress proposed a merit-based system, though, business [executives were] against that, too. [Executives] want who they want at the price they want to pay. That is the only thing that will make them happy.' DPE applauds Senators Durbin and Grassley for pushing to include key policy reforms: applying more stringent requirements to employers who import H1-B workers and enhancing audit authority for the Department of Labor to ensure that workers' rights are protected and bad-apple employers are held accountable. more facts and figures on the H1-B visa and tech workers"
2007-05-22 16:35PDT (19:35EDT) (23:35GMT)
Julie Hirschfeld Davis _Yahoo!_/_AP_
Immigration law perversion deal has survived early tests
CNN
"The Senate turned back an early attack on a broad bipartisan immigration overhaul Tuesday, keeping alive a temporary worker provision that could bring in as many as 600K foreign laborers each year. Senators voted 64-31 to reject a proposal offered by senator Byron Dorgan (D-ND), and supported by some labor unions to strike the program, which is one of the measure's key elements... A proposal by senator Jeff Bingaman (D-NM), to slash the number of annual visas available for temporary workers to 200K could come up as early as Wednesday. A similar amendment passed the Senate last year by an overwhelming margin..."
2007-05-22
"An Economist" _V Dare_
Comprehensive Slavery Reform
2007-05-22
Stephan Kinsella _Ludwig von Mises Institute_
George W. Bush and the socialist law of the sea treaty
2007-05-22 (5767 Sivan 05)
Caroline B. Glick _Jewish World Review_
Denial is not a strategy
"The Olmert-Livni-Peretz government is incapable of learning. This is the only possible explanation for its handling of the Palestinian assault on southern Israel which has seen some 200 rockets and missiles fall on Sderot, southern Ashkelon and the surrounding areas in the past week alone... The security cabinet's discussion took for granted that it is not Israel's responsibility to secure Gaza's border with Egypt. As opponents of the Israeli withdrawal from Gaza warned, that border has served as a terror thoroughfare since the IDF withdrew its forces from the area in 2005 September. Through the border, Gaza has been inundated with advanced weaponry. Terrorists from abroad have entered Gaza at will. Terrorist from Gaza freely leave the area for terror training in Iran, Syria and Lebanon and then return... In stark contrast to the Lebanese government, Fatah is far from an unwilling collaborator with Hamas. Like Hamas, Fatah leaders openly call for Israel's destruction... For the past seven years, the Egyptians have been for the Palestinians what Syria is for Hizbullah. Namely, the Egyptians enable the Palestinians to conduct their war against Israel by arming them and providing them with international support. Just as the Syrians will not stop weapons shipments to Hizbullah, so Egypt will not stop shipments to Palestinian terror forces in Gaza... the Olmert-Livni-Peretz government has not set for itself the goal of defeating Hamas. Rather the goal of the current operations in Gaza is to send Hamas a message... By refusing to fight to victory, Israel is telling Hamas that it cannot lose, which is to say, it can go on fighting forever."
2007-05-22 (5767 Sivan 05)
Thomas Sowell _Jewish World Review_
The Amnesty Fraud: Border Scheme Built on Fraud, Empty Promises
GOP USA
Free Republic
"Nothing is more common than political 'solutions' to immediate problems which create much bigger problems down the road. The current immigration bill in the Senate is a classic example... The word is from the same root as 'amnesia'. It means you forget or overlook some crime, as if it never happened. All this elaborate talk about the steps illegal immigrants must go through to become citizens is a distraction from the crime they committed when they crossed the border illegally. Instead, all attention is focused on what to do to accommodate those who committed this crime..."
Part 2
"Every aspect of the current immigration bill, and of the arguments made for it, has Fraud written all over it. The first, and perhaps biggest, fraud is the argument that illegal aliens are 'doing jobs Americans won't do'. There are no such jobs. Even in the sector of the economy in which illegal immigrants have the highest representation -- agriculture -- they are just 24% of the workers. Where did the other 76% come from, if these are jobs that Americans won't do?... People who crossed an ocean to get here, many generations ago, usually came here to become Americans. There were organized efforts within their communities, as well as in the larger society around them, to help them assimilate. Today, there are activists working in just the opposite direction, to keep foreigners foreign... Does anyone expect a serious effort to require a real knowledge of English from a government that captures people trying to enter the country illegally and then turns them loose inside the United States with instructions to report back to court -- which of course they are not about to do? Another fraudulent argument for the new immigration bill is that it would facilitate the 'unification of families'. People can unify their families by going back home to them... 'What can we do with the 12M people already here illegally?', is the question asked by amnesty supporters. We can stop them from becoming 40M or 50M, the way 3M illegals became 12M after the previous amnesty."
2007-05-22 (5767 Sivan 05)
Walter E. Williams _Jewish World Review_
Creating effective incentives

| | | |
| --- | --- | --- |
| | "He reads 20 books to write a sentence; he travels a hundred miles to write a line of description. He is always in a storm of revolt & indignation against wrong, craft, tyranny. How he cheers heroic resistance; how he backs & applauds freedom struggling for its own; how he hates scoundrels, ever so victorious & successful; how he recognizes genius, though selfish villains possess it!" --- William Makepeace Thackeray 1859 in obituary for Thomas Babington Macaulay (quoted in Walter Olson 2000 August/September "Confessions of a Macaulay Fan" _Reason_ pg 53) | |
2007-05-23
207-05-23
Norm Matloff _H-1B/ L-1/ Off-Shoring e-News-Letter_
Is the Kennedy/Kyl/Bush reprehensible immigration law perversion bill good or bad for US science and tech workers?
My analysis of the bill from the point of view of H-1B and employer-sponsored green cards:
1. Huge increase in H-1B. BAD.
2. Replacement of the employer-sponsored green card program by the lottery. GOOD. (See below.)
3. Durbin/Grassley (DG) anti-lay-off provision (can't hire H-1B near the time of a lay-off). GOOD.
4. DB requirement that employers must make "good faith" efforts to hire Americans before hiring H-1Bs. BETTER THAN NOTHING.
5. Foreign students have right to work for 2 years after graduation. BAD.
6. Employers cannot have more than 50% of staff as H-1Bs. GOOD [but WEAK].
7. No change on prevailing wage law. BAD. (But Grassley's office is still trying, I heard today.)
8. Prohibition of out-placement. NOT VERY HELPFUL.
9. Various anti-fraud measures. NOT NEEDED.
10. Durbin/Grassley's provision requiring employers to advertise in a DoL jobs data-base before hiring an H-1B is missing in this bill. BAD.
Now, why do I like the shift away from employer-sponsored green cards, in favor of a point system? No employer, and no foreign worker, wants a crap shoot, which is what the point system would be. Those employers that have been sponsoring their H-1Bs for green cards would shift substantially to hiring Americans, in spite of the latter being more expensive. Similarly, a lot of foreign workers would wonder what's the point of working for 6 years only to come up empty-handed. Many of them will stay home. But of course, for those reasons, there is no way the industry will accept the eliminating of employer-sponsored green cards, in favor of a point system. Meanwhile, as I've said, the point system will be under increasing attack in the next week or so by the ethnic advocacy groups. The point system has merits, but I believe that its days in the bill are numbered. Once it falls, the bill lose a lot of Senate support.
Norm
2007-05-23
Lou Dobbs _CNN_
Latest immigration proposal ignores history's lessons
2007-05-23
_UPI_
After over-population crack-down, riots ensue in Red China
2007-05-23
Aliya Sternstein
Groups Examine Reported Abuse Of H-1B Visas
"A dispute continued this week between people who argue that the immigration system unfairly limits visas for skilled foreign workers and those who believe its policies are resulting in an influx of cheap, low-skilled labor for the technology sector. On Tuesday, the Center for Immigration Studies, which favors narrower constraints on immigration, held a panel discussion to talk about an April report that indicates technology companies are abusing the current skilled worker permits, known as H-1B visas, to import low-wage workers. 'What we see with the data is that we need to change the H-1B program to limit the visas to people who are highly skilled.', said John Miano, author of the report and founder of the Programmers Guild, a group representing information technology workers. He found that reported wages for 84% of H-1B workers were below the median U.S. wage, with more than half in the bottom 25th percentile. Companies by law must pay foreign [workers the 'prevailing wage', but the 'prevailing wage' does not mean that they have to be paid the same as US citizen workers in that area with the same skills and knowledge doing the same work. The 'prevailing wage' is a legal term, defined in such a way that it can actually be less]. Miano contends that many employers use invalid wage sources in listing prevailing wages on applications, which the Labor Department in turn routinely approves. Panelist Ron Hira, a public policy assistant professor at the Rochester Institute of Technology, said, 'The prevailing wage is not really the market wage.' Another flaw in the law, according to Hira, is that many employers do not have to look for U.S. workers before filing visa petitions for foreign workers. Center Senior Policy Analyst Jessica Vaughan said that with technology companies obtaining large numbers of visas for low-skilled workers, many people with truly special skills cannot obtain permits. The people nabbing visas 'are young workers' who are not at the peak of their professional careers, she said, 'and they are not the best and the brightest'. Also, some U.S. tech workers dislike the idea of expanding the H-1B visa program. A labor group in Washington state raised more than $12K to pay for a Roll Call advertisement that will rail against Bill Gates' recent congressional testimony in favor of unlimited high-tech worker visas. The Washington Alliance of Technology Workers [WashTech] ad reads, 'Thousands of highly educated and skilled U.S. high-tech professionals have lost jobs and are unable to find new work because companies like M$ want to hire cheaper foreign labor instead of qualified, hard-working Americans.' The promotion, which features a worker holding packing boxes in front of an 'Exit' sign, is expected to run soon, according to Todd Tollefson, the alliance's executive vice president. On Monday, meanwhile, the National Foundation for American Policy released research that found no evidence of heightened H-1B abuse. Back wages owed to H-1B employees as a result of Labor Department enforcement actions actually declined from FY2005 to FY2006. Most H-1B investigation cases are paperwork offenses or misread employer obligations, not 'willful' violations, according to the report. Of the dozen or so willful violations each year, none have been committed by companies with household names, the report said."
InfoWorld
John Miano: Low Salaries for Low Skills: Wages and Skill Levels for H-1B Computer Workers, 2005
PR Web
PR News Wire
Immigration Daily
2007-05-23
Marianne Kolbasuk McGee _Information Week_
Tech executives hate the new reprehensible immigration law perversion bill
"'This bill could be well be worse than the status quo we have now, and that says a lot.', says Jack Krumholtz, M$ managing director of federal government affairs [i.e. lobbyist]. That's because while the comprehensive and controversial immigration reform bill proposes to raise the H-1B visa cap from the current annual 65K to 115K [actually, from over 85K to over 135K] (and up to a max of 180K [200K]), the legislation is missing key elements that have been proposed in other bills, while having restrictive provisions and fine print that tech employers say will hand'cuff their ability to hire the talent they need and to compete globally. If (and that's a big if) the immigration bill ends gets signed into law with the H-1B provisions that are drafted into it now, 'it will make the program unworkable moving forward', says Krumholz... last year the Senate passed a bill that would've raised the H-1B cap to 115K -- but also exempted from any cap foreign students who earn advanced degrees from U.S. universities... Also, tech employers aren't pleased about one of the most dramatic shifts proposed by the reform bill. That is a move towards a merit-point system, where individuals can independently [without an employer sponsor] apply for green cards or permanent U.S. residency that would be awarded according to the total points they'd earn based on skill set, education, and occupation, and, to a lesser extent, family ties and other considerations... tech employers say the point system takes control away from businesses because employers would no longer sponsor green-card applications for specific individuals they want to hire. 'The point system is built on top of a scarcity of green cards, and then shifts personnel decisions into the hands of bureaucrats and away from employers.', says Hoffman. Although individuals who have advanced degrees [or skills in science and tech] could potentially earn more points than green-card applicants with fewer demanded skills and less education, tech employers say the point system would create a free-for-all, with 'low skills and high skills' competing for the same back-log of green cards. 'This would leave our ability up to chance' as an employer in planning hiring, says Krumholtz... Under current laws, only companies that have more than 15% of their work-force on H-1B visas -- so called 'H-1B dependent' firms -- are held under certain rules and restrictions. But under the new proposals, some restrictions are expanded and cover all H-1B employers, regardless of how dependent they are on H-1B workers for their U.S. work-force. So, companies like M$ -- whose H-1B work-force is a tiny percentage of its total U.S. staff -- would be held to the same scrutiny as Indian firms, like Wipro or Infosys, whose U.S. work-forces currently are made up mostly by H-1B visa-holders. 'The proposals would apply restrictions to any employer that wants to hire H-1B workers.', says Krumholtz. 'If there's abuse or fraud, let's go over that, let's target those actions to employers abusing the system or engaging in fraud.', he says. 'Why apply those restrictions to legitimate employers?', he says. The new proposals require all H-1B employers to [merely] attest that no U.S. worker was displaced from a job 6 months prior or after an H-1B worker was hired. That rule creates big hurdles for 'legitimate' employers in terms of flexibility of its work-force and global competitiveness, says Krumholtz. Oracle's [lobbyist] Hoffman says he thinks the provisions 'are a huge requirement that might violate international trade laws'. It hinders companies from responding to changes in the economy -- for instance if an H-1B worker in a specific job was hired a few months before an economic down-turn, would that inhibit a company from down-sizing or lay-offs of its American work-force, asks Hoffman. 'That's a heavy burden on the H-1B program.', he says. 'That change and other enforcement could make H-1B [hires] too costly', driving U.S. firms to do exactly what Americans don't want to happen -- move work offshore because it's less costly, says Hoffman. Other restrictions proposed include the requirement that an H-1B visa applicant's educational degree match up with the job. So, for instance, an individual applying for a U.S.-based job as a software engineer would need a software engineering degree. 'What if that person has a PhD in mathematics?', asks Krumholtz, indicating that would be prohibited. [Then he'll have to hire the person as a mathematician, and provide PhD mathematician salary and benefits.]"
2007-05-23
_World Net Daily_
Only 26% favor reprehensible immigration law perversion proposals
"Only 26% of American voters favor the Senate immigration plan offering a path to citizenship for millions of illegal aliens and creating a guest-worker program, according to a new Rasmussen poll."
2007-05-23
Deborah Perelman _eWeek_
Activist challenges myth that US IT skills are inferior
"'The myth that H-1B technology workers are smarter and more qualified than their domestic counterparts is given its most definitive exposure in a study unveiled today at the National Press Club.', said Donna Conroy, director of brightfuturejobs.org, a white-collar lobbying organization, and a former tech pro. Conroy has been lobbying against expanding the H-1B visa hiring program for several years. The report, Low Salaries for Low Skills: Wages and Skill Levels for H-1B Computer Workers, 2005, was released by John Miano and the Center for Immigration Studies May 22 and set out to correct what the center saw as misconceptions about the U.S. high-tech visa program. The report showed that 87% of the job openings that were filled under this program were for entry-level positions that require only a 'good understanding of the occupation'. It also argued that applicants whom employers defined as possessing entry-level skills filled 56% of the 2005 H-1B job openings."
2007-05-23
Sean Higgins _Investors' Business Daily_
Capitol hill chiefs are not behind reprehensible immigration law perversion bill
"In Washington, DC, the term 'gaffe' is commonly used when politicians inadvertently say what they actually think. On Tuesday, House Republican Leader John Boehner, R-Ohio, committed a major gaffe when talking about the White House-brokered immigration reform bill... he said, 'I promised the president today that I wouldn't say anything bad about... this piece of (expletive) bill.'... Boehner's 4-letter word under-scores the lack of enthusiasm among congressional leadership for the compromise. No leader, Republican or Democrat, has endorsed it... House Majority Leader Steny Hoyer, D-MD, called the compromise 'pretty controversial' in a meeting with reporters Tuesday. 'We have a different bill here' in the House, Hoyer said... The public is skeptical, too. A Rasmussen poll released Wednesday found that 26% support the compromise plan, 48% are opposed and the rest are undecided. The same poll found 51% of Democrats, 47% of Republicans and 46% of independents oppose the deal."
2007-05-23
Matt Wickenheiser _Portland Press Herald_
senator Susan Collins's bill targets labor fraud
"Maine senator Susan Collins is sponsoring an amendment to a federal immigration bill that seeks to curb fraud in the high-tech foreign labor sector. In written testimony accompanying her bill, Collins cited problems uncovered in an investigation by the Portland Press Herald/Maine Sunday Telegram. The 3-part series detailed concerns about the H-1B visa program and the permanent green-card system... 'The newspaper found evidence of shell companies filing applications for H-1B visas in Maine, but no evidence of H1B visa holders actually working for those businesses in Maine. One company rented office space in Portland for a year and submitted at least 160 H-1B and green-card applications on behalf of foreign workers, but the building manager never saw anyone there, and was asked to forward all mail to an address in New Jersey.', Collins wrote. 'This legislation will help detect and prevent the kind of fraud identified by the Portland Press Herald... This is too important, given the indications of fraud uncovered by the Portland Press Herald and (Government Accountability Office), to let this go unfixed.'... Chris McManes, a spokesman for IEEE-USA, a leading professional association for engineers, commended Collins and said her legislation would 'benefit both U.S. high-tech workers and H-1B holders'."

| | | |
| --- | --- | --- |
| | "Constantine, the emperor of Rome, was an adherent of the cult of Sol Invictus, the victorious sun -- a male-dominated warrior cult, decidedly pagan, that celebrated the 'birthday' of the sun on December 25 (on or near the solstice). At the First Council of Nicaea in AD325, the Church, in its new role as state religion of Rome, had to make modifications. December 25 was taken as the birthday of the Son of God as well as the sun itself. The day of rest, the Sabbath, which had always been a Saturday, was changed to Sunday (the day of the sun). In the new & improved Roman version of the religion, women were given less of a role, & the pope took a much greater role." --- Steven Sora 1999 _The Lost Treasure of the Knights Templar: Solving the Oak Island Mystery_ pg 135 (citing Michael Baigent, Richard Leigh & Henry Lincoln 1982 _Holy Blood, Holy Grail_ pp 366-367) | |
2007-05-24
2007-05-23 22:10PDT (2007-05-24 01:10EDT) (2007-05-24 05:10GMT)
Declan McCullagh _CNET_/_ZD Net_
E-mail and internet connections could be taxed if local governments get their way
"State and local governments this week resumed a push to lobby Congress for far-reaching changes on two different fronts: gaining the ability to impose sales taxes on Net shopping, and being able to levy new monthly taxes on DSL and other connections. One senator is even predicting taxes on e-mail."
2007-05-24 05:30PDT (08:30EDT) (12:30GMT)
Subri Raman & Tony Sznoluch _DoL ETA_
un-employment insurance weekly claims report
current press release
"The advance number of actual initial claims under state programs, unadjusted, totaled 268,384 in the week ending May 19, an increase of 9,963 from the previous week. There were 277,168 initial claims in the comparable week in 2006. The advance unadjusted insured unemployment rate was 1.8% during the week ending May 12, an increase of 0.1 percentage point from the prior week. The advance unadjusted number for persons claiming UI benefits in state programs totaled 2,334,228, an increase of 43,673 from the preceding week. A year earlier, the rate was 1.7% and the volume was 2,237,925. Extended benefits were not available in any state during the week ending May 5."
graphs
2007-05-24 04:58PDT (07:58EDT) (11:58GMT)<
_Yahoo!_
Wealthy Long Island couple charged with slavery
abc
Time/CNN
Minneapolis Star-Tribune
NY Post
San Francisco Chronicle
Guardian Unlimited
Australia Herald Sun
"A millionaire couple accused of keeping 2 Indonesian women as slaves in their luxurious Long Island home and abusing them for years have been indicted on federal slavery charges. Varsha Mahender Sabhnani, 35, and her husband, Mahender Murlidhar Sabhnani, 51, operate a worldwide perfume business out of their home, contracting with overseas factories to manufacture the fragrances. The two were arrested last week after one of their servants was found wandering outside a doughnut shop on Long Island, wearing only pants and a towel."
2007-05-24
Frosty Wooldridge _American Chronicle_
America's engineered decline
"Colorado Congressman Tom Tancredo, 'We are undergoing a radical change in our national character and social structure, not to mention language, and it shouldn't be allowed to happen without at the very least the informed consent of the public. I am among those who believe that it shouldn't be allowed to happen, period—and that's the majority view, which is probably why it's being done by stealth and misdirection.'"
2007-05-24 13:55PDT (16:55EDT) (20:55GMT)
Ysabel Bilbao _KTVB_
14 illegal aliens employed by US Forest Service through a bodyshop
2007-05-24
Edwin S. Rubenstein _V Dare_
Most births will be 'minority' in 2011
2007-05-24
_Der Spiegel_
France to pay immigrants to return home
side-bar: "World Leaders Fenced In"
2007-05-24
Lois Wise _Indiana University_
H-1B visas are not just an IT issue
NewsWise
"There is a high demand for H1B visas within and beyond information technology (IT), but their use may be fostering dependence on a foreign labor market, said Lois Wise, a professor in the School of Public and Environmental Affairs who studies 'insourcing' of short-term specialized workers into the U.S. Below, she describes some of the factors and consequences of expanding specialized foreign employment. IT is declining in terms of share of H-1B visas... IT employers desire young, foreign workers. 'The great majority of workers hired on H-1B visas are between the ages of 25 and 34. Within the IT industry there exists a taste for discrimination that favors young people and also favors international employees. Call it a 'taste for globalization,' but there's a reinforcement and validation of the perception that programmers from India and Pakistan have unique problem-solving approaches that bring added value to American organizations.' Bold, unqualified statements are generally suspect. 'Unqualified claims about the shortage of U.S. workers or the impact of the legislation need to be scrutinized. Shortages may indeed exist for some jobs in some places, but in other cases, workers are available. We may not be able to fill the position of state prison correction officer, for example, but we could most likely find someone to serve as state welfare case worker. We may have a shortage of Spanish-speaking teachers in a state with mandatory bilingual education but no evidence of shortage in other states. Similarly, the effect of in-sourcing on wage rates for professional jobs is complex and needs to be assessed in terms of a particular occupational group in a particular economic region. Finally, the costs of immigration also play out differently and are partly related to the kinds of workers that are being in-sourced, the types of industries that are employing them, and the level of government and types of services it offers immigrants and their dependants...' Students may shy away from foreign-dominated jobs. 'One of the down-sides of bringing in foreign labor to meet existing demand is that students get the message that employers don't need them for those jobs. Addressing demand shortages through in-sourcing professional workers can send the wrong signals down the labor supply pipe-line, so to the extent that there are shortages of U.S. workers equipped to fill these positions today, we may be perpetuating the problem by moderating demand forces.' Opportunities for fraud. 'The law dictates that an H1B worker must receive a fair market wage, but a big obstacle in terms of detecting fraud comes with the title or level being assigned to the worker. One way to pay employees less is to give them an official title lower than the actual level at which they are functioning. Because these are all highly specialized positions, there is no easy way for an administrator to determine where a programmer or pharmacist should be on the pay scale.'"
contact Elisa Andrews
2007-05-24
Caley Gray
Pascrell introduced H-1B visa reform package
In response to wide-spread abuse of the H-1B visa program, and its negative impact on America's high-tech work-force, U.S. representatives Bill Pascrell jr. (D-NJ-08) and Steve LaTourette (R-14-OH) today introduced the Defend the American Dream Act of 2007. Originally introduced by representative Pascrell in the 108th session of Congress, the legislation would ensure greater protections and opportunities for domestic and foreign workers by strengthening federal enforcement of the H-1B program.
"I am proud to introduce this legislation with bipartisan support and give Congress an opportunity to stand up for the domestic and foreign workers who have been exploited through misuse of the H-1B visa program.", stated Pascrell. "The H-1B visa program has been reeling out of control for years. It has done severe damage to our high-tech work-force. It has cheated foreign workers from fair compensation and has compromised labor standards. The federal government has a responsibility to harness this program before it stifles more employment opportunities for thousands of highly educated American workers. The H-1B visa program has the potential to complement our tech sector, but it must be administered properly and with strict enforcement. The unfortunate reality in our high tech work-force is a far cry from what Congress signed up for in 1990, and I am determined to change it."
"It's about time we stood up for the American work force first and foremost.", stated LaTourette. "This legislation does just that by ensuring that good high paying jobs are not out-sourced to cheap imported foreign workers."
Specifically, the Defend the American Dream Act would:
Require that H-1B workers be paid the local prevailing or median wage for the occupational classification in the attended area of employment;
Require all employers to actively recruit American workers before they can apply for H-1B visa workers;
Require all employers who want to apply for H-1B visa workers to advertise a job availability for 30 days on the Department of Labor web site;
Centralize H-1B program administration and enforcement by making the Secretary of Labor responsible for investigations and authorizes the Secretary to conduct audits to determine the level of employer compliance with the H-1B program;
Double civil penalties for employer noncompliance with H-1B program requirements;
Strengthen whistle-blower protections for those who report violations of H-1B program requirements

The recently proposed Senate immigration bill proposes an increase in the cap on H-1B visas from [85K] to [135K] with some added protections. Though encouraged by the dialogue over H-1B enforcement, Pascrell expressed dismay over the Senate bill's proposed H-1B increase.
"As the immigration debate moves forward in Congress, I am committed to reforming the critically flawed H-1B program. The H-1B cap must not be raised until the Department of Labor can prove that it is exercising strong oversight and enforcement. The Defend the American Dream Act would initiate this enforcement, and until I see significant improvements in the program, I will oppose any proposed H-1B increase." The Defend the American Dream Act has also been introduced with the bipartisan support of U.S. representatives Rosa DeLauro (D-03-CT) and Dana Rohrabacher (R-46-CA)"

2007-05-24
Andrew Kleske _North San Diego County Times_
Pity the poor politicians who must uphold the principles of immigration inertia... but not much
"Sometimes one has to feel a little bit of pity for our elected officials when they have to straddle that thin line between the people they really serve (corporate sponsors and special interest lobbyists) and those they claim they serve (the rest of us). Such is the case with immigration reform. I'm sure many legislators spend sleepless nights wondering how to vote on legislation they have no intention of ever reading while still cashing all those checks to their re-election committees."

| | | |
| --- | --- | --- |
| | "742. And therefore are they called Tzabaoth, the Armies; & they are Netzach (Victory, the 7th Sephira) & Hod (Glory, the 8th). For Tiphereth [Beauty] is Tetragrammaton, but Netzach & Hod are the armies; hence cometh that name, Tetragrammaton Tzabaoth... 745. And hence is Tetragrammaton Tzabaoth called Yesod, the Foundation (the 9th Sephira)... 746. When Matronitha, the mother, is separated, & conjoined with the King face to face in the excellence of the Sabbath, all things become 1 body. 747. And then the Holy One -- blessed be He! -- sitteth on His throne, & all things are called the Complete Name, the Holy Name." --- S.L. MacGregor Mathers _The Kabbalah UnVeiled_ pg 337 | |
2007-05-25
2007-05-25 (5767 Sivan 08)
Norm Matloff _H-1B/ L-1/ Off-Shoring e-News-Letter_
conflict between claims for H-1Bs' abilities and pay
Seth Sternberg of Meebo, the focus of the [column on the H-1B visa program by Dean Takahashi, published in the San Jose Mercury News, was interviewed by the San Francisco Chronicle last month on the same subject. As I showed then, the image you are seeing here is not quite the reality. To begin with, Sternberg claims that the 2 H-1Bs he hired are really outstanding people. That could be, but if so, how come the Dept. of Labor data-base shows that his company declared the legal prevailing wage for them to be only $69,700? We all know that the top people in Silicon Valley get double that. Note carefully that this figure is not necessarily what he is paying them, but it certainly is what he is claiming he is legally allowed to pay them. If these 2 workers really are 'absolutely exceptional', as Sternberg says on his blog, $69K is certainly way below the market wage, and in fact several studies have shown that H-1Bs are typically paid well below market. Remember, even the GAO, in surveying employers found that a number of them even admitted 'that they hired H-1B workers in part because these workers would often accept lower salaries than similarly qualified U.S. workers [US citizens plus green card holders]; however, these employers said they never paid H-1B workers less than the required wage'. Note that last part in particular; the loop-holes allow employers to pay H-1Bs well below market wage, fully legally. As immigration attorney Joel Stewart wrote, the related green card law is riddled with loopholes too: 'Employers who favor aliens have an arsenal of legal means to reject all U.S. workers who apply.' Second, as I've said before, one of the dirty little secrets about H-1B is that it is a vehicle for age discrimination. Younger workers are cheaper than older workers, and government data show that the vast majority of the H-1Bs are young. Sternberg says he has 13 open jobs, but it is clear from the job descriptions on Meebo's web page that he is shooting for the less-experienced segment of the labor market. His jobs ask for around 3-5 years of experience, and the job descriptions just exude youth: Terms like 'energetic', 'fun environment', 'fast paced schedules' abound. Though I can't say that Meebo deliberately put these in as code words for 'young' and pretty much automatically rejects most applicants with 10 years of experience or more, that is the typical pattern in Silicon Valley, and Meebo's job descriptions are similar to those typical in Silicon Valley. [Dean Takahashi] here refers to the H-1B program as 'dysfunctional'. He's right, but not for the reason he thinks. Abuse of the program is rampant across the board, ranging from the big household-name firms like Intel to the small start-ups. As mentioned above, the Government Accountability Office [GAO] found that employers were openly admitting to them that they pay H-1Bs less than U.S. citizens and permanent residents. A 2000 report by the National Research Council, commissioned by Congress, had a similar finding. And remember, this is NOT violation of the law; it is perfectly legal to pay H-1Bs below market wage, due to loop-holes in the law. IOW, [the H-1B program] is dysfunctional because Congress PLANNED it to be...
And Sternberg says the government can use the IRS returns of H-1B visa recipients and other company employees to determine if the companies are under-paying the immigrants.
Keep in mind that those IRS returns will show that the employers are complying with the law even though they aren't paying market wage. That stuff about foreign students and PhDs is more smoke-screen, as I've explained before. For details, see my posting on the San Francisco Chronicle article. The reporter here was hoodwinked. He should have asked for comment from the other side of the issue.
Norm

2007-05-24 17:13PDT (2007-05-24 20:13EDT) (2007-05-25 00:13GMT)
Karishma Vaswami _BBC_
We cannot continue to accelerate off-shoring without more H-1B visas
"Of these, about 30% were allocated to Indian companies, most of them technology firms [bodyshops]... India's software trade body, NASSCOM, says that thanks to Indian [bodyshopping] Western firms have been able to make cost savings of at least 40% over the past few years, and technology services now account for a fifth of India's economy [i.e. they have been under-paying H-1B workers]... Two American senators, Charles Grassley and Richard Durbin, have alleged that [bodyshops] are using the visas to avoid hiring American staff... VK Magapu, chief executive of L&T Infotech. 'It is impossible for us to do this off-shoring work without these visas.'... The US has often urged India to open up its economy to foreign competition, but India feels that if the US is to reap the rewards from India then it, too, should keep its borders open. [In sum, cross-border bodyshops need H-1B visas so that they can be abused to facilitate off-shoring, they are abused to under-pay guest-workers, and India is still closed to exports from the USA.]"
2007-05-25 03:00PDT (06:00EDT) (10:00GMT)
Marianne Kolbasuk McGee _EE Times_/_CMP_
Amendment to reprehensible immigration law perversion bill to add scholarship fee to H-1B visas was approved in senate
2007-05-25 (5767 Sivan 08)
Thomas Sowell _Jewish World Review_
Importing a slave class
"Apparently, my position on immigration is that we must deport all 12M illegal aliens immediately, in as much as this is billed as the only alternative to immediate amnesty. The jejune fact that we 'can't deport them all [immediately]' is supposed to lead ineluctably to the conclusion that we must grant amnesty to illegal aliens -- and fast!... I keep hearing they are Catholic, pro-life, hardworking, just dying to become American citizens, and will take jobs other Americans won't. Someone must have talked to them to gather all this information. Let's find that guy -- he must know where they are!... If the 12M figure is an extrapolation based on the number of illegal immigrants in public schools or emergency rooms and well-manicured lawns in Brentwood, then shouldn't we be looking for them at schools and hospitals and well-manicured lawns in Brentwood?... The great bounty of cheap labor by unskilled immigrants isn't going to hard-working Americans who hang dry-wall or clean hotel rooms -- and who are having trouble getting jobs, now that they're forced to compete with the vast influx of unskilled workers who don't pay taxes."
2007-05-25 (5767 Sivan 08)
Joe Guzzardi _V Dare_
In occupied USA, amnesty would confirm reconquista
"The other day, I received a panicked phone call from an English as a Second Language teaching colleague at the Lodi Adult School. 'I need help.', she said, 'None of my citizenship students speak English!' Here's the background: in response to requests from neighborhood Hispanics -- who no doubt anticipate amnesty legislation -- the Adult School added a section of ESL that focuses on the U.S. citizenship test. I had taught this exact class 20 years ago during the disastrous 1986 amnesty. But since I am on leave, another teacher stepped in. What she discovered, only two sessions into the class, is that few of her students could carry on a basic conversation in English -- even though most have lived in the U.S. for more than a decade. 'I can't teach them English and citizenship at the same time.', she told me. And, of course, she is right. Students don't need to be fluent to master the basics of the citizenship test. God knows we can't expect that. But they should be able to speak and understand English at a fundamental level before taking an examination to become citizens. No one can learn about the Constitution or the Supreme Court if they cannot answer the question: 'Where do you live?' (In fact, fluency in English is technically a pre-requisite for becoming a citizenship—but, like the passage in the oath about 'abjuring foreign potentates' and the provision that immigrants should not become a 'public charge', it's been quietly deep-sixed. For example, applicants over fifty don't even have to try to speak English.)"
2007-05-25 (5767 Sivan 08)
Ilana Mercer
Please, can my sister become an illegal immigrant?
Free Market News
2007-05-25 (5767 Sivan 08)
Thomas Sowell _Jewish World Review_
The Amnesty Fraud part 3
"Whose problem is the immigration bill in Congress supposed to solve? The country's problem with dangerously porous borders? The illegal immigrants' problem? Or politicians' problems? It has been painfully clear for years that the country's problem with insecure borders and floods of foreigners who remain a foreign -- and growing -- part of the American population has the lowest priority of the 3. Virtually every step -- even token steps -- that Congress and the administration have taken toward securing the border has been backed into under pressure from the voters. The National Guardsmen who were sent to the border but not assigned to guard the border, the 700-mile fence on paper that has become the 2-mile fence in practice, and the existing 'tough' penalties for the crime of crossing the border illegally that in practice mean turning the illegal border crossers loose so that they can try, try again -- such actions speak louder than words... there is nothing to say that the 12M people here illegally have to start the process of becoming citizens. Those who do not choose to become citizens -- which may well be the majority of illegal immigrants -- face no more prospect of being punished for the crime of entering the country illegally than they do now... those illegal immigrants who just want to stay and make some money without being bothered to become part of American society can be forgotten, along with their crime.This bill gets the issue off the table and out of the political spot-light... The larger the Hispanic vote becomes, the less seriously are the restrictive features of the immigration bill likely to be enforced... But no penalties are likely to be enforced against state and local politicians who openly declare 'sanctuary' for illegal immigrants. Officials sworn to uphold the law instead forbid the police to report the illegal status of immigrants to federal officials when these illegals are arrested for other crimes. This is perfectly consistent for a bill that seeks above all to solve politicians' problems, not the country's."
2007-05-25 (5767 Sivan 08)
Mark Alexander _Patriot Post_
border security: concerning dangers from foreign force and influence
2007-05-25

| | |
| --- | --- |
| DJIA | 13,507.28 |
| S&P 500 | 1,515.73 |
| NASDAQ | 2,557.19 |
| 10-year US T-Bond | 4.86% |
| crude oil | 65.20 |
| gold | 655.30 |
| silver | 13.00 |
| platinum | 1,277.80 |
| palladium | 367.80 |
| copper | 0.20753 |
| natgas | 7.64/MBTU |
| unleadedgasoline | NYMEX no longer trading |
| reformulatedgasoline | $2.4037/gal |
| heatingoil | $1.9391/gal |
I usually get this info from MarketWatch, which gets them from BigCharts.
| | | |
| --- | --- | --- |
| | "500... The forehead is according to the forehead of the Ancient One. Otherwise, the letter Cheth, Ch, is placed between the other 2 letters, according to this passage, Numbers xxiv.17: 'VMChTz, VeMachetz, & shall smite the corners of Moab?' [The word translated 'forehead' is MTzCh, Metzach; now if a metathesis is formed of this word by placing the last letter between the 1st & 2nd letters, we get MChTz, he shall smite. Hence the 1st form symbolizes Mercy, & the 2nd, Severity.] 501. And we have elsewhere said that it is also called NTzCh, Netzach, the neighboring letters (M & N... Mem = Water, & Nun = Fish...) being interchanged. (Netzach = Victory, & is the 7th Sephira). 502. But many are the NTzChIM, Netzachim, Victories. [And therefore is the divine name of Tzabaoth, or hosts, attributed both to Netzach & to Hod, the 7th & 8th Sephiroth, as may be seen by referring to the Introduction, & to the _Book of Concealed Mystery_ chp 3 section 5.]" --- S.L. MacGregor Mathers _The Kabbalah UnVeiled_ pp 309-310 | |
2007-05-26
2007-05-26
_WTOP_/_AP_
Costa Rica seized toothpaste from Red China tainted with diethylene glycol
2007-05-26
Pamela Constable _Houston Chronicle_
Foreign science and tech workers add fuel to immigration law reform debate
"Companies that rely on skilled foreign workers say they desperately need more of them, but opponents see their proliferation as an invisible blight on the economy. They argue that the H-1B visa program displaces thousands of U.S.-born professionals, depresses wages and exploits programmers from other countries. 'This is a cheap labor program, a [21st]-century version of importing cheap tomato pickers.', said Mark Krikorian, executive director of the Washington-based Center for Immigration Studies. Older American professionals seeking decent salaries and benefits, he said, are being 'squeezed out' of high-tech fields by young immigrants who are 'willing to sleep on the floor and work 18 hours a day because they get something else: a shot at living in the United States'. In a study released last week, the center found that 'very few' H-1B workers could be called highly skilled. It also found that wages for such workers were on average $12K below their U.S.-born counter-parts and that employers often said the 'prevailing' wage in a variety of skilled fields -- which the law says all H1-B visa holders must be paid -- was significantly lower than it actually was. Groups representing U.S. workers in several industries say they have suffered from the H-1B phenomenon, especially electrical engineers and computer programmers. John Bauman, president of a Connecticut professional workers rights group, said many members once held skilled jobs in the state's huge insurance industry but were gradually laid off and replaced by low-cost foreigners. 'Our co-founder once earned more than $100K with an insurance firm. Now he's driving an 18-wheeler.', Bauman said. Critics of skilled labor visas say high-tech firms in particular use a variety of tricks to replace domestic workers with foreigners and pay them less than the law allows. One such practice is to use subcontracting firms to sponsor their visas so the actual employers are not subject to the same legal restrictions. Another is to hire foreign students, who are exempt from visa ceilings if they have a graduate degree from a U.S. institution. 'If someone gets a master's degree in basket weaving from a fourth-rate diploma mill, should that be a fast track to immigration?', demanded John Miano, a software industry analyst affiliated with Krikorian's organization. 'Where do you draw the line?'"
2007-05-26
Matthew Mosk & John Solomon _Washington Post_
Law-suit sheds light on Clintons' ties to Indian benefactor
AP/US News & World Report
composite: "For the past 4 years, the Clintons have jetted around on Vinod Gupta's corporate plane, to Switzerland, Hawaii, Jamaica, Mexico -- $900K worth of travel and $3.3M for 'consulting'. His presidential library got a six-figure gift, too. When former President Bill Clinton and Senator Hillary Rodham Clinton took a family vacation in 2002 January to Acapulco, Mexico, one of their long-time supporters, Vinod Gupta, provided his company's private jet to fly them there. The company, infoUSA, one of the nation's largest brokers of information on consumers, paid $146,866 to ferry the Clintons, Mr. Gupta and others to Acapulco and back, court records show. Those expenses are cited in a law-suit filed late last year in a Delaware court by angry share-holders of infoUSA, who assert that Mr. Gupta wasted the company's money trying 'to ingratiate himself' with his high-profile guests... authorities in Iowa found that infoUSA sold consumer data several years ago to telemarketing criminals who used it to steal money from elderly Americans. Before leaving office, Mr. Clinton appointed Mr. Gupta to the board of the Kennedy Center for the Performing Arts. Earlier, Mr. Clinton had nominated him for two minor ambassadorships, which Mr. Gupta declined because of business commitments."
2007-05-26
Brenda Walker _V Dare_
Harmful effects of excessive immigration
"Law Professor Carol Swain, of Vanderbilt University, recently edited the book Debating Immigration and has appeared several times on Lou Dobbs Tonight. In today's Washington Times opinion piece, she excoriates the Congressional Black Caucus (CBC) for ignoring the harm that open borders and immigration permissiveness cause to black and low-skilled Americans. ['Illegal Immigration's Harmful Effects' Washington Times 2007 May 25]: African Americans should expect and demand more from the CBC, because its members have elected to organize as a racial caucus. By doing so, CBC members have placed upon themselves the obligation to represent the interests of the millions of black constituents who have faithfully and repeatedly sent them to Washington. Instead, CBC members have ignored social-science studies, congressional testimony and census data documenting the harm that high levels of immigration have caused and are continuing to have on low-wage, low-skill workers. Intervention is needed..."

| | | |
| --- | --- | --- |
| | "Inca tenacity reflected in part the lesser effect of European diseases on the Peruvian population. The reason is not clear, but where Mexican population fell by over 90% in the century after arrival of the Spanish, from about 25M to between 1M & 2M, Peruvian numbers shrank by about 1/5th." --- David S. Landes 1999 _The Wealth & Poverty of Nations_ pg 109 (A. Rosenblatt 1971 _La poblacion de America_; Woodrow Borah, Sherburne Cook L.B. Simpson 1971 _Essays in Population History_; Dickinson & Mann-Lot _1492-1992_ pp 93-94; John Howland Rowe 1957 "The Incas under Spanish Colonial Institutions" _Hispanic American Historical Review_ vol 37 #2 May pg 158; Victor Chklovski 1938, 1993 _Voyage of Marco Polo_ pg 162) | |
2007-05-27
2007-05-27
Traci Carl _AP_/_Yahoo!_
Recruiters corrupt guest-worker programs
2007-05-26 22:37PDT (2007-05-27 01:37EDT) (2007-05-27 05:37GMT)
Molly Selvin _Denver Post_/_Los Angeles Times_
Men in their 30s are paid less then their fathers were
"Family incomes of 30-something men have continued to rise in recent decades, but mostly because more of their wives are working... In 2004, the median income for a man in his 30s was $35,010, 12% less than 30-something men in 1974, adjusted for inflation, according to the study, which was based on Census Bureau data. By contrast, 30-something men in 1994 earned 5% more than their older counterparts... Free-lance television editor CH, 31, said he earns between $48K and $50K when he works steadily, an income he says is probably less than his father made at the same age..."
2007-05-27
Tom Abate _San Francisco Chronicle_
Everyone agrees immigration system is flawed
Norm Matloff _H-1B/ L-1/ Off-Shoring e-News-Letter_
The enterprising reporter here has done some good interviews with H-1Bs and the (in my view) victims of the H-1B program, and has included them as side-bars to the main article. I have a number of comments. For starters, I'll answer the reporter's (or his editor's) question in the title of the article, "How to fix it?" The answer is simple -- enact the Durbin/Grassley bill currently in the Senate. A few of the provisions of that bill are exactly what is needed. Now, some comments:
provisions to increase the number of H-1B visas issued -- a program that currently allows more than 100K college-educated foreigners to come here each year to work as temporaries.
Just to clarify: That may be misunderstood by some to mean that at any given time, there are 100K H-1Bs in the country, which is not the case. Since the visa is good for 6 years and even beyond, at any given time we are talking about something like 500K H-1Bs here.
Established in 1990, H-1B visas allow employers -- high-tech companies and universities are among the biggest users -- to hire foreign-born, white-collar professionals for up to 6 years before the person must either be sent home or apply for a green card.
The green card process would normally start DURING those 6 [or more] years, often at the very beginning.
-- What percentage of H-1B visa holders seek green cards instead of returning home?
I'm not sure why the reporter thought this to be relevant.
"The unemployment rate for professionals is 1.7% as of March.", Hoffman said. "We have job openings we're not filling. So does M$. So does HP."
Unemployment rates are pretty much meaningless. When a programmer or engineer can't find a job in the field, he/she will typically bite the bullet and switch to a different occupation. As Gene Nelson once put it so well, "The former programmer who is now working as a security guard counts in government data as an employed security guard, rather htan as an unemployed programmer." (For a more formal statement of this from the government itself, see Carol Veneri, "Can Occupational Labor Shortages Be Identified Using Available Data?", Monthly Labor Review, 1999 March, p.15.) And as shown in the article and side-bars, many programmers work as contractors, and are getting fewer contracts at lower rates of pay; they don't count as unemployed either, even though they are heavily impacted by H-1B.
Last year, when Congress tried and ultimately failed to over-haul immigration, Indian workers on H-1B visas who had been waiting for law-makers to notice their issue formed a group called Immigration Voice to lobby on their own. "We used to be in the past very shy, but it's all coming out of frustration.", said Aman Kapoor, the group's leader.
This is not quite true. In 2000, a similar group, the Immigrant Support Network, was formed, and got Congress to make some small but useful technical corrections.
"The contract you sign, if you will, when you are issued the H-1B visa, is that you are going to return home at the end of your stay.", Bentley said.
This is misleading. The law allows what is called "dual intent", meaning that one can work as an H-1B and also be sponsored for a green card at the same time. The H-1Bs interviewed here concede that they are paid slightly less than Americans. Actually, the average is about 15-20% less than Americans of the same experience level, which would work out to about $8K-$10K for an entry-level job. The bigger difference is for young H-1Bs vs. older Americans, where the gap is about 30%. It is no accident that the H-1Bs profiled here are younger than the Americans. (Ms. Chester counts as "old" at age 44.) In combination, the 2 types of salary savings can add up to 50%.
How to under-pay an H-1b visa-holder
Case study in H-1B under-payment
Norm
2007-05-27
Daphne Lawton _St. Petersburg Times_
You'll find plenty of quality workers here in the States
How dare you help spread the lie that businesses can't find qualified employees for tech positions and must resort to the H-1B visa program, which should be abolished? Why don't you ask the thousands of unemployed engineers over 40 in this country who were fired and replaced by foreign nationals? Why didn't you challenge the employers on this point? The out-sourcing and H-1B visa programs are greed and treason dressed up in lies, and you have a responsibility to challenge business people. If they have problems finding properly trained employees here, why don't they team with community colleges to perform an out-reach and get U.S. citizens up to speed, and/or stop practicing age discrimination?"
2007-05-27
Anthony Watson _Op Ed News_
Boosting H-1B limits is sinister
"This legislation is a direct assault on the American middle class by the wealthy corporate gentry who have been buying and selling legislation for generations using men like Jack Abramoff. Just like the cost of gasoline has begun to creep into the price of everything, the spread of cheap foreign labor will affect everyone's wages. I have been a computer programmer in the United States for over twenty years. I am greatly concerned by this continued push to give my job away. It seems completely unfair that I should have to worry about my own government helping private industry give my job to a non-citizen. Right after the Internet flame-out at the turn of the century burned up tons of programming jobs, the H-1b visa limit [had just been increased to] 150K [and then 195K]. There just were no jobs for programmers anywhere in the United States... Even though the Senate makes a big deal about cutting the [new proposal for] guest-worker visas down from 400K to 200K, this is still a huge increase that will definitely impact the job market negatively for American workers. Corporate America wants these changes for obvious reasons. After all, it is very tough to balance work and family with dead-lines and over-time. Sometimes those darn uppity American workers want to be with their families. The more un-paid over-time that can be squeezed out of a worker, the greater those profits and productivity numbers. We all know the realities that those H-1b workers face. If the boss says to work 50 or 60 hours for 75% of the normal salary, you do it or you could be back to the homeland right quick. Am I exaggerating? I don't think so, because there could be no other reason for those H-1b visas being applied for when hundreds of thousands of American programmers [have been out of work]... I submit that this desire for an H1b visa increase runs even deeper than just money. The government needs high tech workers that do NOT know their rights. With all this domestic surveillance and data mining going on within our borders, an American's right to privacy is under direct assault. To truly implement the government's desires to snoop all data in the US, they need high tech minds. Well I am here to tell you that there is no mystery as to why so many Libertarians are computer programmers. We know what computers can do AND we know how fallible their algorithms can be. The reality is that young foreign programmers do not know their rights, or the traditional rights of being an American citizen. If an H-1b programmer is asked to write code to spy on Americans, he does not think twice about it. He does what he is told."
2007-05-27
Mary Ambrose _New America Media_
Big power, big budgets, few arrested terrorists to show for it at DHS
"In fact, despite the government's rhetoric and the huge resources of DHS, less people are being charged with national security offenses now than before 9/11, a fact reinforced by a March 2006 study from the Government Accountability Office (GAO) which found that 10-15% of their investigative resources were being used for national security purposes, based on DHS numbers."
2007-05-27
Thomas E. Brewton _View from 1776_
Exporting Inflation to China: Trade Imbalance
2007-05-27
_St. George Spectrum_
Venting on H-1B program and the executives who back their expansion
"Has America reached a new low? This nation has apparently turned its back on the American worker and on the safety of American citizens in favor of the almighty dollar. Cheap labor and corporate profits are the priority. While qualified American workers are unemployed, foreign workers are imported for both high end (H-1B VISA) and low paying jobs at lower wages, often without benefits while CEOs command obscene salaries. Meanwhile, illegals have caused crime waves in peaceful communities. The prevailing attitude of the wealthy seems to be, 'Take the money and run and let the devil take tomorrow.'"

| | | |
| --- | --- | --- |
| | "And so it was that Europe, after centuries of compression & victimization at the hands of invaders, passed to the attack from the 11th century on. The Crusades (1st Crusade, 1096) were a manifestation of this outward push... The Crusades renewed the centuries-old war of Christendom against Islam, of faith against faith, carried into the heart of the enemy camp... the idealistic goal was cover for arrant thuggery & cupidity. The good days of rapine & murder in Greek Constantinople, with assorted massacres of Jews & Christians along the way (but were Eastern Christians really Christians?), were worth the loot of Jerusalem & the precarious comforts of petty kingdoms in Anatolia & Muslim Palestine. The crusader invasion did not take. The Muslims expelled the intruders & have cherished that success ever since as a sign of divine judgment. But the war against Muslims was going on in other places too, most notably in Spain, where over the course of the following century (final victory, Granada 1492) Christian kingdoms had increasing success against a multitude of jealous successor sheikhdoms. these were the debris of el-Andalus: 'every qa'id & man of influence who could command a score of followers or possessed a castle to retire to in case of need, styled himself a sultan & assumed the insignia of royalty. In this intermittent combat, the Muslims were handicapped by their dependence on Berber soldiers brought over from North Africa -- mercenaries short on loyalty to the rulers who engaged them. Against these stood Christian barons & bullies, given to victimizing peasants & clerics, whom the Castilian monarch, on the understandable advice of the church, sent to war against the infidel." --- David S. Landes 1999 _The Wealth & Poverty of Nations_ pp 64-65 (citing ibn Khaldun _The Muqaddimah_; cited in Felipe Fernandez-Armesto 1987 _Before Columbus: Exploration & Colonisation from the Mediterranean to the Atlantic 1229-1492_ pp 12, 49, 50) | |
2007-05-28
2007-05-28
Norm Matloff _H-1B/ L-1/ Off-Shoring e-News-Letter_
Only $60K for someone with a master's degree called lucrative
The enclosed article from the Washington Post is balanced and thorough. The Post has over the years always had fair coverage of the H-1B issue, but when the reporter interviewed me for this piece, I had wondered how it would turn out, given the Post's editorial stance. (This year the Post, on whose board Bill Gates' wife sits, ran a very pro-H-1B piece by Gates, and an equally pro-H-1B editorial by its own staff, but refused to run op-eds which are critical of H-1B.) Good to see that the news-room does appear to work independently. But this passage really caught my eye:
"If you're smart and want to work hard, this is the best place.", said Murphy, 26, who has a master's degree in engineering and makes more than $60K a year. "At home, you start with the same salary, but then it takes a long time to rise.", he said. "In America, you get recognized, you move faster. It's great."
Presumably the salary is supposed to signify to the reader that H-1Bs are not under-paid. But I'm sure many readers were quite taken aback by this. Only $60K for a Master's degree in the supposedly lucrative field of software engineering? The reporter herself is probably making more than this! Reporters with only 2 years of experience at the New York Times make $67K, according to Salon Magazine. This H-1B has a master's degree, and at age 26 would have 2 years of experience in addition to the degree. And remember, this guy is supposed to be in a "hot" field which is allegedly experiencing an acute labor shortage. I don't mean to put down the journalism profession, but shouldn't someone with a master's and experience in this field of "shortage" be making a lot more than a reporter? Instead of showing that H-1Bs make good money, this example is doing the opposite. By the way, his employer listed him as a Project Implementation Engineer, according to the Dept. of Labor data-base (with a salary of $64,980). This may have been to get a better price break on the prevailing wage than a Software Engineer title would. If this is what happened, it would be perfectly legal. Remember, the prevailing wage part of H-1B is riddled with loop-holes. And that's not all. This H-1B's employer says that the worker is of outstanding talent, "the best of the best":
"It's not mostly about the salary; it's about the attitude," said Farshi, of Virtual Atlantic. "They do the same work Americans do, and they earn the same amount. But they have more technical expertise than many Americans coming out of college, and they see working in this field as a prestigious opportunity instead of taking it for granted. We are getting the best of the best."
So, the employer is, as a blogger for the American Prospect put it, getting a Cadillac worker at a Chevy price. Again, perfectly legal. Note that even the employer used the word "mostly": "It's not mostly about salary..." So even the employer is admitting that part of the reason he hires H-1Bs is to save on salary. Speaking of the fact that all this is perfectly legal, look at this passage:
Critics of skilled labor visas say high-tech firms in particular use a variety of tricks to replace domestic workers with foreigners and pay them less than the law allows. One such practice is to use subcontracting firms
I must say this is frustrating, because when the reporter interviewed me for this piece, I emphasized that it is NOT a case of paying the H-1Bs "less than the law allows". The law ALLOWS employers to pay H-1Bs low wages, through a variety of gaping loop-holes. My guess is that someone else she interviewed told her that the employers are breaking the law, a common misconception even among critics of the H-1B program. The Durbin/Grassley bill in the Senate would fix this problem, but even though parts of D/G were incorporated into the [Kennedy/Kyl/Bush Reprehensible Immigration Law Perversion] bill, this was not one of the selected parts.
Norm
Pamela Constable _Washington Post_
Worker Visas Intensify Debate on Immigration: Not-So-Skilled Foreigners Embraced, Envied
2007-05-28
Bill Theobald _Jackson TN Sun_
Fred Thompson predicts Kennedy/Kyl/Bush reprehensible immigration law perversion bill will fail
"Thompson, speaking at the National Restaurant Association annual show, said the bill will not win the support of the American people because they don't trust senators' promises to block illegal immigrants from crossing the Mexican border into the U.S.A. 'Nobody believes them. It goes to the bigger issue of the lack of credibility our government has these days.', said Thompson, who was greeted with hoots and applause from the 2,300 convention attendees who filled a ballroom at the McCormick Place convention center. Thompson also was harshly critical of [Red China], saying the military and economic threat the country poses is among the critical issues -- along with untamed growth in entitlement spending -- that are not being dealt with while the U.S.A. is fixated on the war in Iraq."
2007-05-28 02:48PDT (05:48EDT) (09:48GMT)
Spencer S. Hsu _San Jose Mercury News_
Critic says USCIS is addicted to money and power: But they're still not conducting real background investigations
"Last June, U.S. immigration officials were presented a plan that supporters said could help slash waiting times for green cards from nearly 3 years to 3 months and save 1M applicants more than a third of the 45 hours they could expect to spend in government lines. It also would save about $350M. The response? No thanks. Leaders of U.S. Citizenship and Immigration Services rejected key changes because ending huge immigration backlogs nationwide would rob the agency of application and renewal fees that cover 20% of its $1.8G budget, according to the plan's author, agency ombudsman Prakash Khatri."

| | | |
| --- | --- | --- |
| | "What we must decide is how we are valuable rather than how valuable we are." --- Edgar Z. Friedenberg | |
2007-05-29
2007-05-29
Robert Malone _Forbes_
Off-Shore Out-Sourcing vs. Immigration & Non-Immigration
"Out-sourcing is not new, but its globalization is growing geometrically. In its first manifestation, it had been essentially a business strategy to lower the cost of labor; eventually, it became a way to move entire operations off-shore. The nature of out-sourcing has changed, and while cost is still central..."
2007-05-29 (5767 Sivan 13)
Rabbi Dr. Asher Meir _Jewish World Review_
Taking advantage of someone's mistake
2007-05-29 (5767 Sivan 13)
Thomas Sowell _Jewish World Review_
A war of words
Detroit News
Spokane WA Spokesman-Review
Town Hall
Real Clear Politics
Free Republic
see also _Dismantling America_

| | | |
| --- | --- | --- |
| | "The rivalry between individual organism & group of organisms for the vehicle role, being a real rivalry, can be settled. As it happens the outcome, in my view, is a decisive victory for the individual organism. The group is too wishy-washy an entity... The genes in a pack of wolves don't all stand to gain from the same set of events in the future. A gene can foster its own future welfare by favouring its own individual wolf, at the expense of other individual wolves. An individual wolf, therefore, is a vehicle worthy of the name. A pack of wolves is not. Genetically speaking, the reason for this is that all the cells except the sex cells in a wolf's body have the same genes, while, as for the sex cells, all the genes have an equal chance of being in each of them. But the cells in a pack of wolves do not have the same genes..." --- Richard Dawkins 1976 & 1989 _The Selfish Gene_ pp 254-256 | |
2007-05-30
2007-05-30 01:46PDT (04:46EDT) (08:46GMT)
Scott Duke Harris _San Jose Mercury News_
2007 CEO Business Climate Survey
2007-05-30
Mike Stobbe _AP_/_Yahoo!_
Ambulance chaser with anti-biotic resistant strain of TB under federal quarantine after flight: Scramble to track down possibly infected fellow passengers
abc
"A man with a form of tuberculosis so dangerous he is under the first U.S. government-ordered quarantine since 1963 had health officials around the world scrambling Wednesday to find passengers who sat near him on 2 trans-Atlantic flights. The man told a newspaper he took the first flight from Atlanta to Europe for his wedding, then the second flight home because he feared he might die without treatment in the U.S.A."
Border worker disregarded order to arrest him on attempted entry
2007-05-30 (5767 Sivan 13)
Jonathan Tobin _Jewish World Review_
The heavy burden of victory
"Once upon a time, the great victory of 1967 that was achieved against great odds and at a moment in history -- when much of the world expected that Israel was about to suffer a catastrophic defeat -- was emblematic of Jewish pride... Had Israel been defeated, then the oft-repeated threats of extermination of both the State and her people by Arab leaders such as Egyptian President Gamal Abdul Nasser and Palestinian leader Ahmed Shukairy, might well have been fulfilled... The world of 1967 June 3, was one in which not a single Jew lived in Judea and Samaria, nor in the eastern part of Jerusalem. No Jew prayed at the Western Wall, or could even visit any Jewish historic or religious site in the West Bank. The war's anniversary ought to bring to mind the fact that the issue then is largely the same as it is today. There is not a shekel's worth of difference between the rhetoric and the goals of Hamas, Al Qaeda, or that of the leadership of Iran and that of the pre-1967 war Arab and Muslim world... prior to the Oslo peace accords and Israel's complete withdrawal from the territory in August 2005, we could still harbor illusions about the willingness of the Palestinians to embrace a chance for peace... Israel's victory did not create Islamist extremism, it's just another excuse for a hatred that already existed... the 'occupation' so many lament was created by Arab aggression, and is rooted in the alienable right of the Jewish people to their own country rather than in some aberrant variant of Zionist imperialism. More territorial compromise will come when Israel's enemies give up their war to destroy it. Sadly, as recent events have again proved, that moment is nowhere in sight."
2007-05-30
E.J. O'Brien _Lompoc Record_
Kennedy/Kyl/Bush immigration law perversion bill would doom American way of life: the most egregious affront to our constitution I have ever witnessed
"Our elected representatives no longer represent the American electorate. Because of gerrymandering and other legislative chicanery, the desire of the people is irrelevant. With re-election assured, our members of Congress are free to toady to the paying special interests... Our inundated and overwhelmed schools will no longer be able to teach, and our abysmal educational system will decline further into irrelevance. This may not matter to those in Congress, who are well-heeled enough to enable their families to attend the finest private schools to become well-educated and, hence, competitive in today's world. The already insolvent [Socialist Insecurity abomination] cannot survive an influx of millions of non-contributing, and un-educated aliens. The result is that the tax burden on the middle class will marginalize even the most productive citizens, since they will be expected to take up the slack for the un-productive. If saving [Socialist Insecurity] is our aim, we should be bringing in millions of well-educated, highly-paid people, not the exact opposite. South of our border, the narco army may already be too powerful for the corrupted Mexican government to control. The violence is now spilling across our own borders as carnage mounts. 35% of the U.S. prison population is composed of aliens, and there are hundreds of thousands of un-apprehended felons wandering our streets. (Incidentally, if you read the fine print, the proposed Immigration Bill would, in effect, make them legal!)..."
2007-05-30 15:00PDT (18:00EDT) (22:00GMT)
Lou Dobbs & Bill Tucker _CNN_
H-1B explosion in the works
Lou Dobbs: Much of the talk surrounding the Senate's illegal immigration bill is centering on low-skill jobs, but high-skill jobs are also at stake. As Bill Tucker now reports, that legislation could discourage college students from pursuing degrees in both mathematics and science.
Bill Tucker: When it comes to science and math, the president and his administration like to talk a tough game.
George W. Bush, president of the United States of America: We make sure our children are prepared for the jobs of the future and our country is more competitive by strengthening math and science skills.
Bill Tucker: But the president's talk doesn't match his walk. He's endorsed the grand immigration compromise in the Senate, a compromise that puts industry first, not students, by exploding the size of the H1-B visa program from 65K to 180K.
Bill Tucker: Worker activists and organized labor call the move shameless.
David Cohen, AFL-CIO: There is absolute inconsistency, a complete 180-degree contradiction, between the notion that we want to encourage our kids to go into these fields, and the notion that we're going to depress wages in these fields, and then ensure that the jobs are off-shore.
Bill Tucker: Our colleges and universities are graduating more than 300K students a year with bachelors, masters or Ph.D.'s in computer or information science, math and engineering, according to the U.S. Department of Education and the Computing Research Association [CRA].
Bill Tucker: Three hundred thousand a year, yet the Department of Labor projects the average yearly job creation in those fields will only be 120K jobs.
Bill Tucker: There's no shortage of workers. There are a string of reports from the GAO and from independent studies showing that H1-B workers are paid less than American workers.
Bill Tucker: And researchers at the Duke University's Pratt School of Engineering surveyed 68 companies and found they weren't going off-shore because of any shortages of engineers or deficiencies in American workers. It was, and is, all about cost savings.
Todd Tollefson of WashTech: If the higher-paying wage jobs are either leaving the country or beginning -- being given to workers coming in from another country, how are we going to continue to fund our tax base?
Bill Tucker: Leading to another very simple question: why would our children even consider the fields of math and science or engineering if their government is so committed to giving those jobs away, Lou, or even worse, suppressing the wages of those jobs that stay here?
Lou Dobbs: Yes. It's frightening that we have provided so few incentives. I'm not talking about really direct incentives, not just the labor market, the job market, but direct incentives to encourage our young people to study mathematics and science, a critical national need.

2007-05-30 (5767 Sivan 13)
Walter E. Williams _Jewish World Review_
FDA: Friend or Foe?
2007-05-30 (5767 Sivan 13)
Thomas Sowell _Jewish World Review_
A war of words part 2
2007-05-30
_Programmers Guild_
Senators Cantwell, Cornyn, Leahy and Hatch have declared war on American tech workers

| | | |
| --- | --- | --- |
| | "How a competition between [among] fully armed business concerns -- 'empires' -- could end in anything but victory for 1 & death for the others is difficult to understand. IOW, competition is no more a principle of politics than expansion, & needs political power just as badly for control & restraint. In contrast to the economic structure, the political structure cannot be expanded indefinitely, because it is not based upon the productivity of man, which is, indeed, unlimited..." --- Hannah Arendt 1950 Summer & 1966 June _The Origins of Totalitarianism_ pp 126-127 | |
2007-05-31
2007-05-31
Norm Matloff _H-1B/ L-1/ Off-Shoring e-News-Letter_
Regarding 2 National Journal articles
[Two interesting articles by Aliya Sternstein were recently published in the National Journal.] The first reports on the latest H-1B study by Programmers Guild founder John Miano. The second is on a topic we haven't heard much on lately, the effects of H-1B and off-shoring on computer science enrollment in U.S. universities.
Before beginning, I'd like to point out that each of the 2 articles gives prominent coverage to "organizations" which, as far as I know, consist of 1 person each: Stuart Anderson's _National Foundation for Anti-USA Policy_ and Donna Conroy's Bright Future. It's remarkable to me that both of them get the news exposure (and in Anderson's case, an invitation to testify before Congress). Of course, Anderson is well-connected in DC, and it is widely believed that he is funded by the industry [executives] and the immigration lawyers, but can that buy access to the press?
Now, to some specific points in the 2 articles.
"What we see with the data is that we need to change the H-1B program to limit the visas to people who are highly skilled.", said John Miano, author of the report and founder of the Programmers Guild, a group representing information technology workers.
This refers to Miano's finding that most of the computer-related H-1Bs are working at or near entry-level jobs [not requiring exceptional knowledge or skills], contradicting what the industry lobbyists say. It's true and important. However, it's important to keep in mind that those at higher levels, say master's (jobs needing a PhD are rare), are also under-paid.
He found that reported wages for 84% of H-1B workers were below the median U.S. wage, with more than half in the bottom 25th percentile [i.e. the bottom quartile]. Companies by law must pay foreign and U.S. workers the same salaries, also referred to as the "prevailing wage". Miano contends that many employers use invalid wage sources in listing prevailing wages on applications, which the Labor Department in turn routinely approves.
There is some use of invalid sources, but the [GAO] audit showed this to be rare. Instead, as I've said, the under-payment of H-1Bs comes from gaping loop-holes in the definition of "prevailing wage", as noted by another panelist:
Panelist Ron Hira, a public policy assistant professor at the Rochester Institute of Technology, said, "The 'prevailing wage' is not really the market wage."
The bill by Durbin and Grassley currently in the Senate would fix that problem. Unfortunately, only parts of that bill have been incorporated into the big Comprehensive Immigration Reform [Reprehensible Immigration Law Perversion] bill, and the reform of "prevailing wage" is not among them. I'm told that Durbin and Grassley are still trying to get that provision added to CIR [RILP], but the reality is, sadly, that even the parts of their bill which did make it into CIR [RILP] are starting to get whittled away by amendments.
Also, some U.S. tech workers dislike the idea of expanding the H-1B visa program [while many are asking that it be greatly reduced...jgo]. A labor group in Washington state raised more than $12K to pay for a Roll Call advertisement that will rail against Bill Gates' recent congressional testimony in favor of unlimited high-tech worker visas.
[The ad depicts a US citizen who had just lost his tech job...jgo]
This is WashTech, whose news-letter has done excellent jobs of investigative journalism in exposing M$'s incorrect claims. For example, they are saying they can't find enough software developers, while at the same time ordering their contractors to take a week's furlough to save money. [And word has it that they were no-shows at this Spring's round of job fairs at California universities...jgo] See M$ claim belied and more on M$ claims belied.
On Monday, meanwhile, the _National Foundation for Anti-USA Policy_ [i.e. Stuart Anderson] released research that found no evidence of heightened H-1B abuse. [That is probably true. The abuse continues at sustained high levels...jgo] Back wages owed to H-1B employees as a result of Labor Department enforcement actions actually declined from fiscal 2005 to fiscal 2006.
Once again: The vast majority of under-payment of H-1Bs is done in full compliance with the law. The problem is loop-holes, not violations of the law. [The problem is both abuse within the law and abuse that violates the law...jgo]
Nate Viall, president of Iowa-based IT recruiting firm Nate Viall and Associates, said that he's had enough conversations with computer science department heads over the last 10 years to see that students feel computer science is not a stable career. "They are opting for other majors.", he said.
The enrollments have been plummeting, down 50% from the peak. The Association for Computing Machinery, which is the main computer science professional organization, is basically dominated by academia, and has been panicking. The ACM announced to its members that it would conduct a study to see how much the U.S. job market has been affected by off-shoring, with the goal of finding a negative result and using it to convince students to return to the field. Given the vested interest the ACM has, the fact that they knew what their "findings" would be beforehand, and the high stakes -- numbers are power in academia, so plummeting enrollment is a very serious issue -- it's not surprising that their "findings" were that the perceived problem with off-shoring is a "myth", in the words of the AP [advanced placement] official quoted here.
I have [made] a full critique of the ACM study and its biases. But even if the ACM's claim were correct that the job market is just as good today as at the height of the dot-com boom (again, a bogus claim), it doesn't really matter. As recruiter Viall states here, students understandably shun the extreme volatility that has characterized the computer job market over the years.
[The other big professional association for US computer wranglers is IEEE-USA, whose proposals seem to present a similarly ambivalent tenor as they try to balance efforts to stop abuse of both US citizen tech workers and guest-workers...jgo]
But, Jeff Lande, a senior vice president at the Information Technology Association of America [a lobbying organization for tech executives], argued, "The indirect impact of no increases in the visa numbers would be to force firms to consider sending more work off-shore because of domestic talent shortages. This in turn could further the false perception that tech is not a good field to enter."
Hey, if [increasing amounts of work are being] sent off-shore, why would that be a "false perception"? This guy is working at cross purposes with himself.
At any rate, this has always been the industry lobbyists' theme: "If you don't allow us to bring H-1Bs here, we'll have to ship the work off-shore." Well, Congress gave the industry more H-1Bs, but the industry never made good on its promise. I like how it was put in a Gannett News Service article in 2005:
But Eileen Appelbaum, an economist and member of a National Research Council committee that studied the impact of H-1Bs on the U.S. economy, does not accept the way the H-1B option is typically framed: One can have an H-1B worker in an American job, or lose that job to exportation. "Industry said in 2001, "Let us have the H-1B visas and we'll do the work here, or you can say no and we'll just move the work off-shore.", she said. "Well, they got all the H-1Bs they wanted, and they still moved work off-shore. In 2005, that's an argument industry can't make with a straight face."
Yet the industry lobbyists continue to make that argument in 2007. And they do so because they know it works. The topic of losing jobs to foreign countries brings such a visceral response that people lose their capacity for critical thinking, and believe anything they're told.
Note too the research of professor Hira, the panelist cited earlier, which detailed the use of H-1Bs to FACILITATE off-shoring, rather than to avoid it. He found that in the average off-shoring project, for every 2 workers off-shore, there is one H-1B working on the project on-site in the U.S.A., for liaison [to facilitate communication during projects], training ["knowledge transfer" out of the USA, development of contacts to ease negotiation of additional contracts] and so on. H-1B has become such a vital component of off-shore [out-sourcing] that the Indian Minister of Commerce recently called it "the out-sourcing visa".
Norm
Aliya Sternstein Office: (202) 266-7461
2007-05-31 05:30PST (08:30EST) (13:30GMT)
Subri Raman & Tony Sznoluch _DoL ETA_
un-employment insurance weekly claims report
current press release
"The advance number of actual initial claims under state programs, unadjusted, totaled 273,685 in the week ending May 26, an increase of 3,300 from the previous week. There were 292,714 initial claims in the comparable week in 2006. The advance unadjusted insured unemployment rate was 1.7% during the week ending May 19, a decrease of 0.1 percentage point from the prior week. The advance unadjusted number for persons claiming UI benefits in state programs totaled 2,239,440, a decrease of 90,226 from the preceding week. A year earlier, the rate was 1.7% and the volume was 2,197,167. Extended benefits were not available in any state during the week ending May 12."
graphs
2007-05-31
_Spokesman Review_
IBM lays off another 1600: Motorola to idle 4,000
Chicago Tribune
Lower Hudson
News & Observer
Boston Globe
compilation: "IBM Corp. laid off 1,570 people Wednesday, primarily from an ongoing overhaul of operations in its giant technology services unit. The Armonk, NY-based company carried out a similar level of job cuts at the beginning of the month, for a total of 3,023 in this quarter and 3,720 for the year, according to IBM spokesman Edward Barbini. About 90 from the RTP area were dumped, and 72 in Massachusetts. Officials with Alliance@IBM, a union that is attempting to organize the company's employees, expect 8K to 10K U.S. job cuts this year as IBM tries to reduce costs and boost profit. IBM's services over-haul not only involves cheaper labor -- IBM's work force in India rose from 9K in 2003 to 52K last year -- but also a quest to use less labor. The executives call it 're-balancing'. Cellular telephone maker Motorola Inc. said Wednesday it will cut another 4K jobs as part of a plan aimed at improving sagging financial and operational results. The company already is in the process of eliminating 3,500 jobs as part of a 2-year cost-cutting plan to save $400M. Those lay-offs, announced in January, are to be completed by June 30, it said. But though it has laid off 3,720 people this year, IBM said Wednesday that it hired 19K others. Barbini would not provide a geographic break-down, or details about the specific kinds of jobs involved."
2007-05-31 07:15PDT (10:15EDT) (14:15GMT)
Lou Dobbs _CNN_
Lou Dobbs: An answer for my critics
News Max
"We reported that one-third of the federal prison population three and a half years ago were non-citizens. &bsp; The columnist said the number was 6%. The exact number of the year in question was 29.3% for fiscal year 2001... I introduced that report three and a half years ago by saying the number of illegal immigrants in our prisons was increasing and the financial burden rising. Well, we had to go back and check, and because our correspondent no longer has his notes to support that statement, that the number of illegal immigrants within a prison population of non-citizens, I have to retract it here tonight, and I apologize to you for the necessity of doing so. But like I said, I do make mistakes. corporate power, expressed by lobbyists spending billions of dollars each year in Washington to influence both political parties and public policy, represents the greatest single threat to this nation's middle class... the proposed legislation, favored by President Bush and Senator Kennedy and others who are misguided, contains language in Section 413 that, if approved by Congress, would endorse and legitimize the Security and Prosperity Partnership of North America, which is the foundation of this administration's efforts to create a North American union, and which would further threaten, IMO, our national sovereignty."
2007-05-31 10:34PDT (13:34EDT) (17:34GMT)
Rex Nutting _MarketWatch_
BEA says GDP grew only 0.6% in 2007 Q1
BEA press releases
2007-05-31
_Judicial Watch_
Mexican government assisting Mexicans illegally in USA to find and leach off of US hospitals
"Mexico's government operates programs in about a dozen American cities that refers its nationals -- living in the U.S. illegally -- to publicly funded health centers where they can get free medical care without being turned over to immigration authorities. The program is called Ventanillas de Salud (Health Windows) in Spanish and its mission is to help illegal immigrants find U.S. hospitals, clinics and other government programs where they can get free services without being deported for violating federal immigration laws. Chicago, Houston, Los Angeles, San Diego and Indiana are among the cities where Mexican consulates operate the health referral system which annually costs U.S. [tax-victims] billions of dollars. In Los Angeles County alone, illegal immigrants cost [tax-victims] nearly $440M in health services annually and a whopping $1.1G statewide."
2007-05-31
Jim Simpson _Washington Times_
La Raza vs. the USA
"La Raza has relied almost entirely on generous American foundation and government grants since its inception in 1968. It received $5.8M from the feds in 2005, according to its annual report, and now may well get an additional $10M a year for its trouble. How nice. It gets better. Have you heard of Movimiento Estudiantil Chicano de Aztlan, better known by its acronym MEChA? If you live in California, you have. This group's web site states: 'We are Chicanos and Chicanas of Aztlan reclaiming the land of our birth.', which according to their revisionist history, includes areas of the Southwestern United States."
2007-05-31
David Tuerck, Paul Bachman, Steven Titch, & John Rutledge _Heartland Institute_/_Beacon Hill Institute_
Taxes and Fees on Communication Services
2007-05-31
Representative Ron Paul, MD _Lew Rockwell_
Reprehensible Immigration Law Perversion bill sells out our sovereignty
"That anyone in Washington believes this is a credible approach to solving our immigration crisis suggests just how out of touch our political elites really are. The reality is that this bill will grant amnesty to virtually all of the 12M to 20M illegal aliens in the country today. Supporters use very creative language to try and convince us that amnesty is not really amnesty, but when individuals who have entered the United States illegally are granted citizenship -- regardless of the fees they are charged -- what you have is amnesty... The bill explicitly calls for an 'acceleration' of the 2005 March agreement between the US president, the president of Mexico, and the prime minister of Canada, known as the 'Security and Prosperity Partnership (SPP) of North America'. This somewhat secretive agreement -- a treaty in all but name -- aims to erase the borders between the United States, Canada, and Mexico and threatens our sovereignty and national security... Immigration reform should start with improving our border protection, yet it was reported last week that the federal government has approved the recruitment of 120 of our best trained Border Patrol agents to go to Iraq to train Iraqis how to better defend their borders! This comes at a time when the National Guard troops participating in Operation Jump Start are being removed from border protection duties in Arizona, New Mexico, and Texas and preparing to deploy to Iraq and Afghanistan! It is an outrage and it will result in our borders being more vulnerable to illegal entry, including by terrorists."
2007-05-31
Marshall Brain _Jewish World Review_
How Kassam rockets work


| | | |
| --- | --- | --- |
| | "To the Honourable Speaker & House of Representatives of the Commonwealth of Virginia. The Humble Petition of the Dissenters from the Ecclesiastical Establishment of Tuscorara Congregation Berkley County, Humbly Showeth That your petitioners being in common with the other Inhabitants of this commonwealth, delivered from British oppression, rejoice in the prospect of having their freedom maintained to them & Posterity inviolate: The hopes of your Petitioners have been raised and confirmed by the Declaration of your Hon'ble House in the last article of rights which we beg leave to recite viz: 'That Religion or the Duty we owe to our Creator, & the manner of discharging it can be directed only to reason & conviction, not by force or violence; & therefore all men are equally entitled to the free exercise of Religion according to the Dictates of conscience & that is the mutual Duty of all to practice christian forebearance, Love, & Charity towards each other.' It will hence unavoidably follow that no Laws which are indefensible & Incompatible with the rights of conscience Should be suffered to remain unrepealed for if it be proper that such rights should be possessed in any extent, it is also proper there should be a legal security for the possession of them; & that they may not be trampled upon through the possible caprice of men in power, or some unaccountable turn in the sentiments of the public. The' y'r Petitioners would not be understood to insinuate that there is at present any likelihood of such an infringement yet we humbly conceive the rights of human Nature and Religion. Liberty in its fullest extent is one of these. Should never lie at the mercy of any; But on the contrary should have every protection & Ground of security which Law & the Policy of free States can give them. The Ecclesiastic Establishment is what your petitioners have ever looked upon as grievous Burden and inconsistent with the rights of humanity either civil or religious, in as much as the supporting it while we can not approve it, is in our humble opinion, in infringement of all Civil Property, as well as our conscience. May it therefore please your Honorable House that the Ecclesiastical Establishment may be suspended or laid aside. Or your Petitioners otherwise relieved from the burden thereof: and your Petioners shall ever pray" --- Hugh Vance, William Patterson, Hugh Lyle, Dougall Campbell, John Snodgrass sr, John McClean, John Wilson, Mathew Rippy, David Miller, Duncan Campbell, John Lyle, John Hanna, William Hanna, John Daniel,... William Snodgrass, Thomas Eakin, Robert Eakin, William Eakin, George Scott, James Morrison, Robert Farris, Samuel Carson, William Baxter, Robert Lyle, Hugh Lyle jr... 1776-10-25 Tuscorara Congregation & Back Creek Congregation [Some of these are among my 4* & 5*great grand-parents and relatives by marriage...jgo] | |
---
---
---
| | | |
| --- | --- | --- |
| | "Well aware that the opinions & belief of men depend not on their own will, but follow involuntarily the evidence proposed to their minds; that Almighty God [El Shaddai] hath created the mind free, & manifested his supreme will that free it shall remain by making it altogether insusceptible of restraing; that all attempts to influence it by temporal punishments, or burthens, or by civil incapacitations, tend only to beget habits of hypocrisy & meanness, & are a departure from the plan of the holy author of our religion, who being lord both of body & mind, yet chose not to propagate it by coercions on either, as was in his Almighty power to do, but to extend it by its influence on reason alone that the impious presumption of legislators & rulers, civil as well as ecclesiastical, who, being themselves but fallible & uninspired men, have assumed dominion over the faith of others, hath established & maintained fales religions over the greatest part of the world & through all time: That to compel a man to furnish contributions of money for the propagation of opinions which he disbeliefes & abhors, is sinful & tyrannical: that even the forcing him to support this or that teacher of his own religious persuasion, is depriving him of the comfortable liberty of giving his contributions to the particular pastor whose morals he would make his pattern, & whose powers he feels most persuasive to righteousness; & a withdrawing from the ministry those temporary rewards, which proceeding from an approbation of their personal conduct, are an additional incitement to earnest & unremitting labours for the instruction of mankind; that our civil rights have no dependance on our religious opinions, any more than our opinions in physics or geometry; that therefore the proscribign any citizen as unworthy the public confidence by laying upon him an incapacity of being called to offices of trust & emolument, unless he profess or renounce this or that religious opinion, is depriving him injuriously of thos eprivileges & advantages to which, in common with his fellow citizens, he has a natural right; that it tends also to corrupt the principles of that very religion it is meant to encourage, by bribing, with a monopoly of worldly honours & emoluments, those who will externally profess & conform to it; that though indeed these are criminal who do not withstand such temptation, yet neither are those innocent who lay the bait in their way; that the opinions of men are not the object of civil government, nor under its jurisdiction; that to suffer the civil magistrate to intrude his powers into the field of opinion & to restrain the profession or propagation of principles on supposition of their ill tendency is a dangerous fallacy, which at once destroys all religious liberty, because he being of course judge of that tendency will make his opinions the rule of judgment, & approve or condemn the sentiments of others only as they shall square with or differ from his own; that it is time enough for the rightful purposes of civil government for its officers to interfere when principles break out into overt acts against peace & good order; & finally, that truth is great & will prevail if left to herself; that whe is the proper & sufficient antagonist to error, & has nothing to fear from the conflict unless by human interposition disarmed of her natural weapons, free argument & debate; errors ceasing to be dangerous when it is permitted freely to contradict them. We the General Assembly of Virginia do enact that no man shall be compelled to frequent or support any religious worship, place, or minstry whatsoever, nor shall be enforce, restrained, molested, or burthened in his body or goods, nor shall otherwise suffer, on account of his religious opinions or belief; but that all men shall be free to profess, & by argument to maintain, their opinions in matters of religion, & that the same shall in no wise diminish, enlarge, or affect their civil capacities." --- Thomas Jefferson 1779 enacted 1786 (quoted in William J. Bennett 1997 _The Spirit of America_ pp 324-326) | |
Movies Coming Soon
---
External links may expire at any time.
Neither this page, nor the opinions expressed or implied in it are endorsed by Michael Badnarik, Ron Paul, Bob Barr, Wayne Allyn Root, Warner Brothers, Gary Johnson, president Donald Trump, nor by my hosts, Kermit and Rateliff.

---